This year was the one where pop's backstage forces stepped out from behind the scenes and took the reins. Ariel Rechtshaid bridged the gap between college radio and Top 40, taking command of Brandon Flowers' sophomore solo record. Madonna swept up SOPHIE and Blood Pop for some of her wildest Rebel Heart cuts. Not everyone needed outside help, though; many of the year's strongest ear-grabbers came from independent efforts — think Shamir, HOLYCHILD, and Marina & the Diamonds, who forewent going big in favor of going bold. Run away with us as we count down the 25 pop albums that defined our 2015.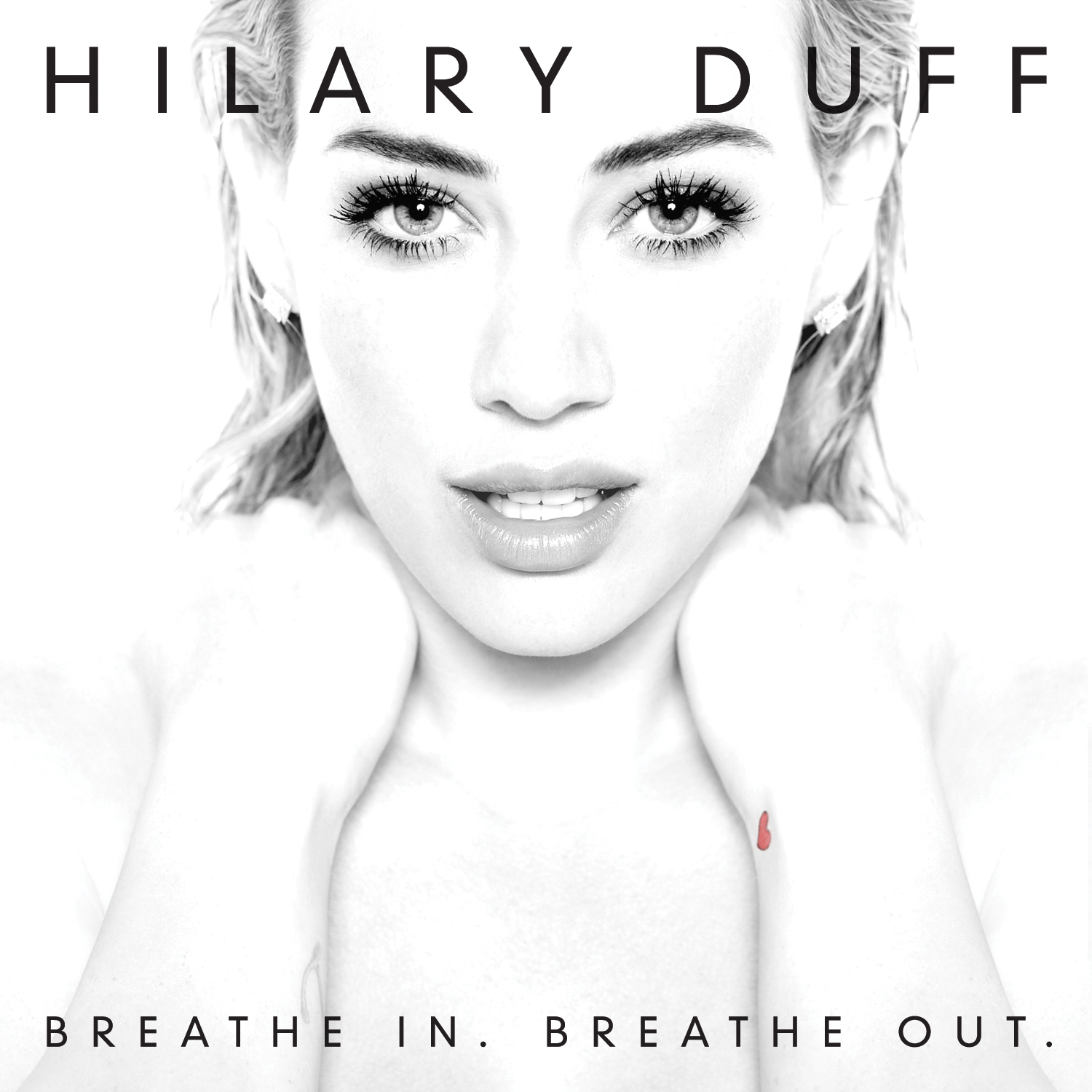 25. Hilary Duff
Breathe In. Breathe Out.
Though only the most dedicated of H.R. Duffnstufs begged for a comeback, Hilary Duff proved that an eight-year absence really can make the heart grow fonder. The former Disney star attempted a neo-country foray in 2014, but thankfully she scrapped it in favor of whistling Europop like lead single-cum-Tinder ad "Sparks," a Tove Lo-cowritten slapdash burst of color that's here and gone in no time. Don't come to Breathe In. Breathe Out. looking for depth beyond its confetti-strewn exterior, but writhe around in its unapologetically sweet confections long enough and you'll realize how fun Duff's fifth album can be. — BRENNAN CARLEY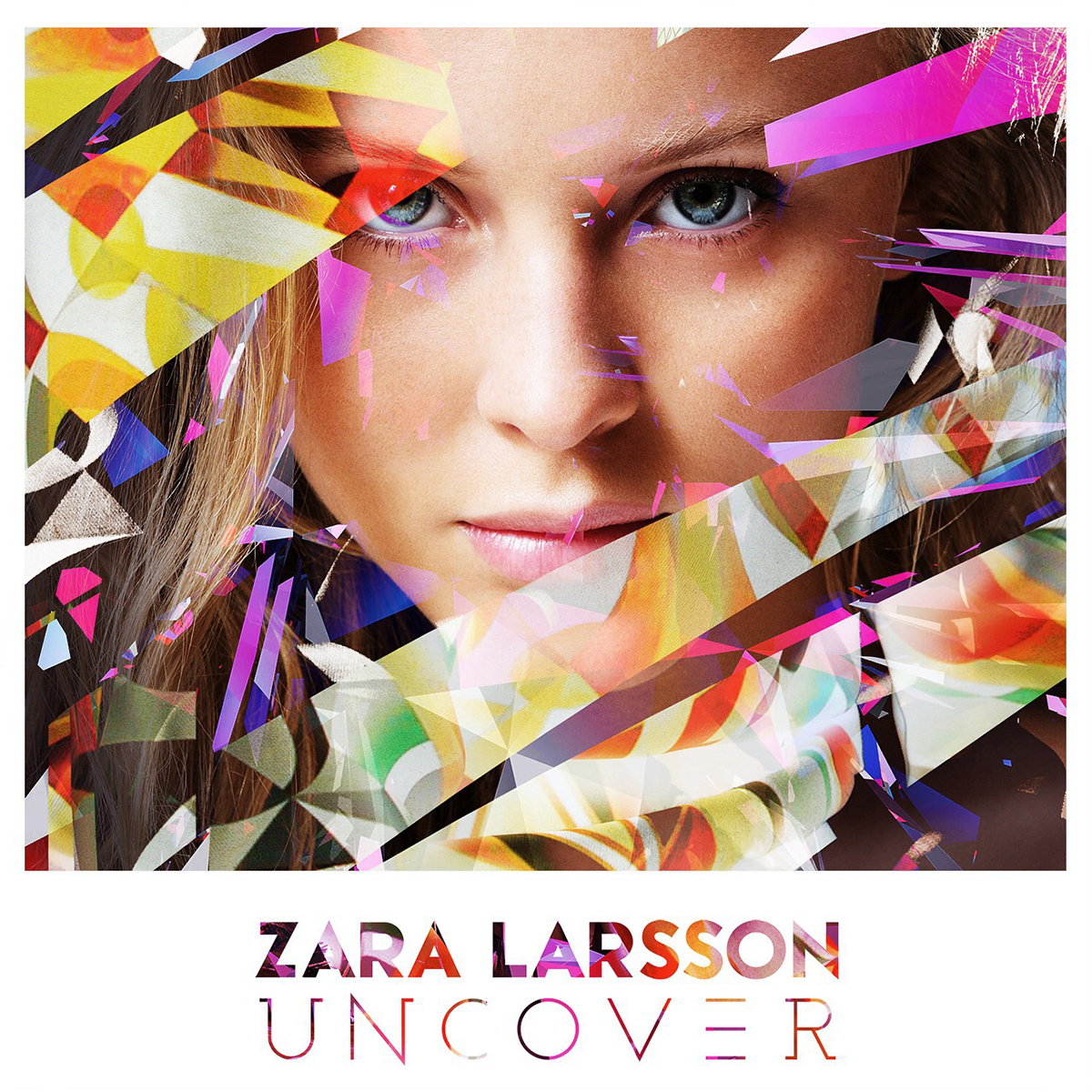 24. Zara Larsson
Uncover EP
While some of our biggest pop stars have been loathe to release anything for quite some time (*cough* Rihanna *cough*), 17-year-old Zara Larsson, a former contestant on Sweden's Got Talent, once again proved that reality show's title to be more than just a savvy bit of programming; it's an unquestionable fact of pop. Her debut EP is remarkably assured, with odes to the waning summer days and crushes worth taking into the fall ("Rooftop") alongside vibrantly passionate promises of support ("Carry You Home"). Now that her young talent has been fully uncovered, we're eager for a full LP. — JAMES GREBEY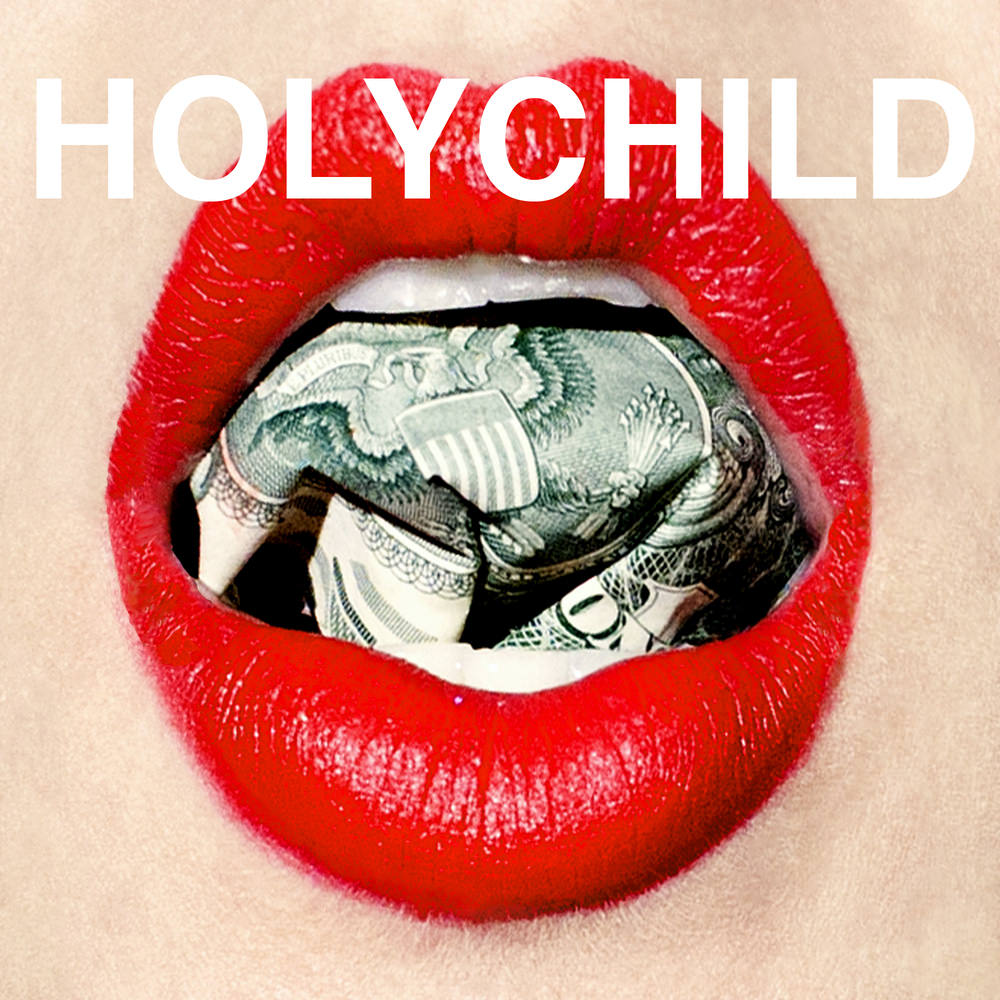 23. HOLYCHILD
The Shape of Brat-Pop to Come
HOLYCHILD, the iconoclastic Los Angeles duo with iconic aspirations (check that album art), gleefully skewer our fame-, money-, and sex-obsessed culture by embracing the vices just to destroy them from the inside. On their debut LP, slurred, woozy boomers (the howling "Money All Around," for one) capture the grime of glam life once the lights go down, while peppy, high-speed zingers like "Happy With Me" channel the rush of celebrity — and the lack of fulfillment that lingers long after. Insolent, but irresistibly fun. — J.G.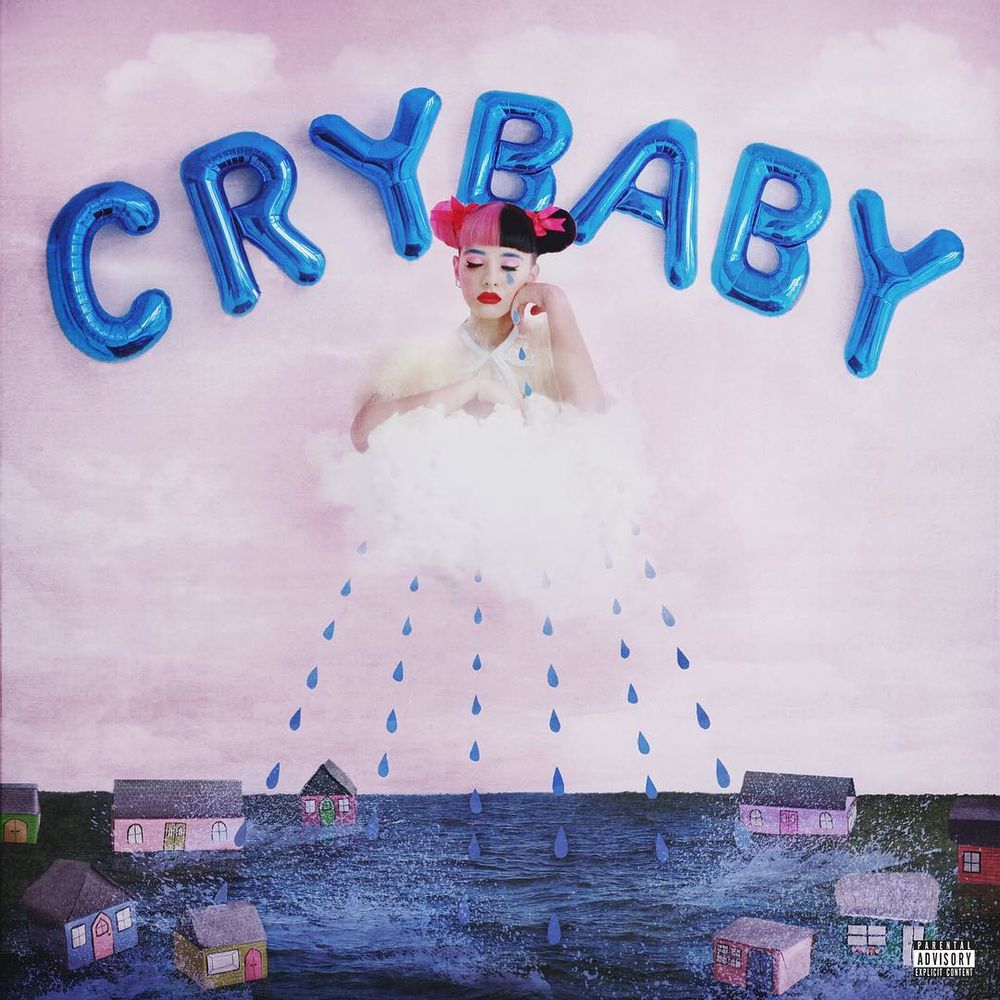 22. Melanie Martinez
Cry Baby
When Melanie Martinez creaks and moans on Cry Baby, she's not singing as much as she is haunting. Even when the gentle plinks of her weeping instrumentals are more Mannheim than music box, there's a beautifully sinister, spectral suggestion in the way she floats around a given beat. She's able to overwhelm with positivity but even those moments sound like they waft from beyond the grave. They're chilling and potent reminders of what is and could never be. It's as if behind the album's veneer is actual infection — self-harm, pill-addiction, impending doom. Don't be scared; join her. — COLIN JOYCE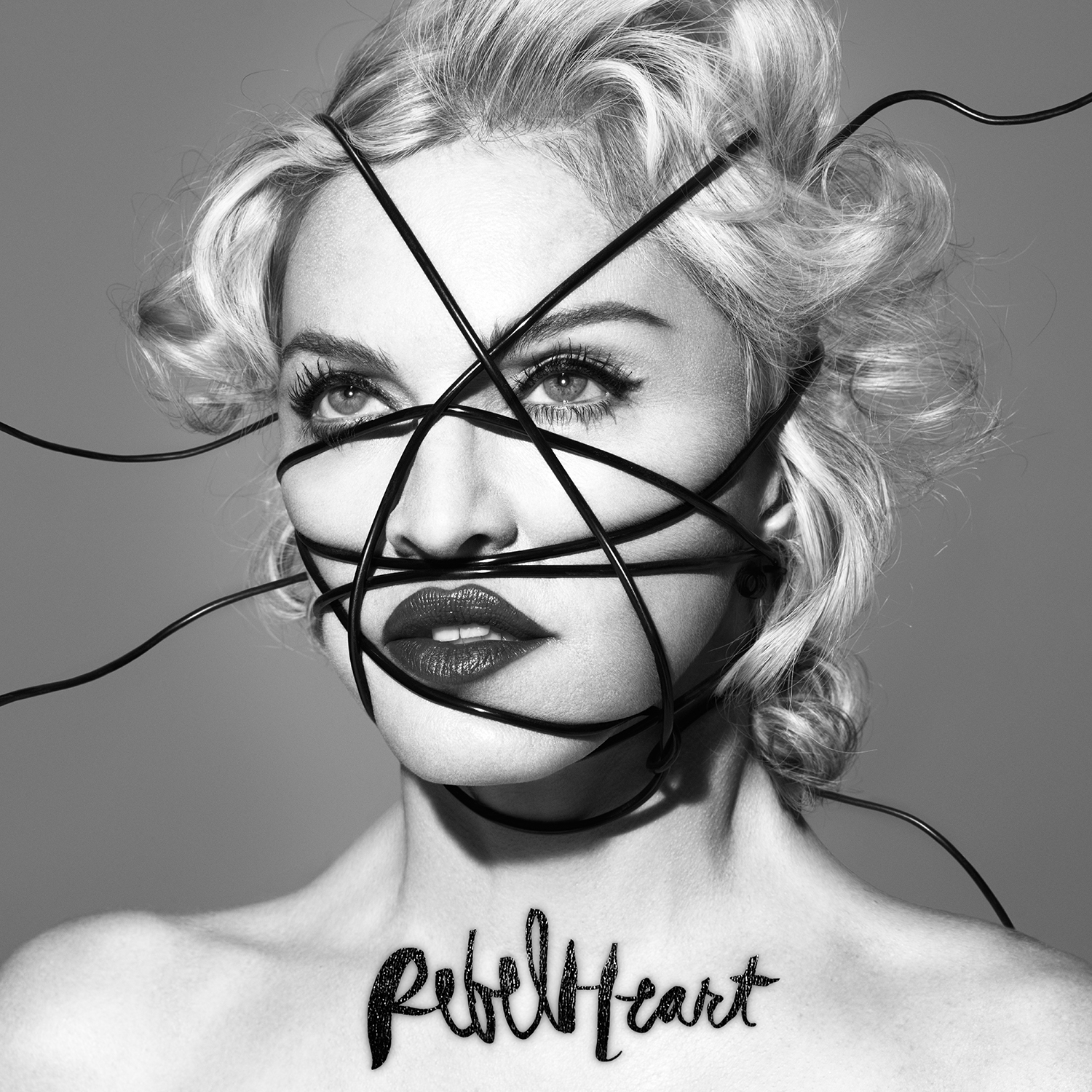 21. Madonna
Rebel Heart
For most artists who spent whole decades defining the mainstream, titling an album Rebel Heart would seem misguided at best, but for Madonna, it's truer now than ever: A fiftysomething refusing to bend to public demands about how she should age gracefully — gleefully hogging the dance floor and popping bottles with Chance the Rapper and Mike Tyson instead of singing about motherhood or the importance of recycling or whatever — is as big an act of defiance as you can stage in contemporary pop music. You may or may not want to celebrate her, but bitch, you know what the name is. — ANDREW UNTERBERGER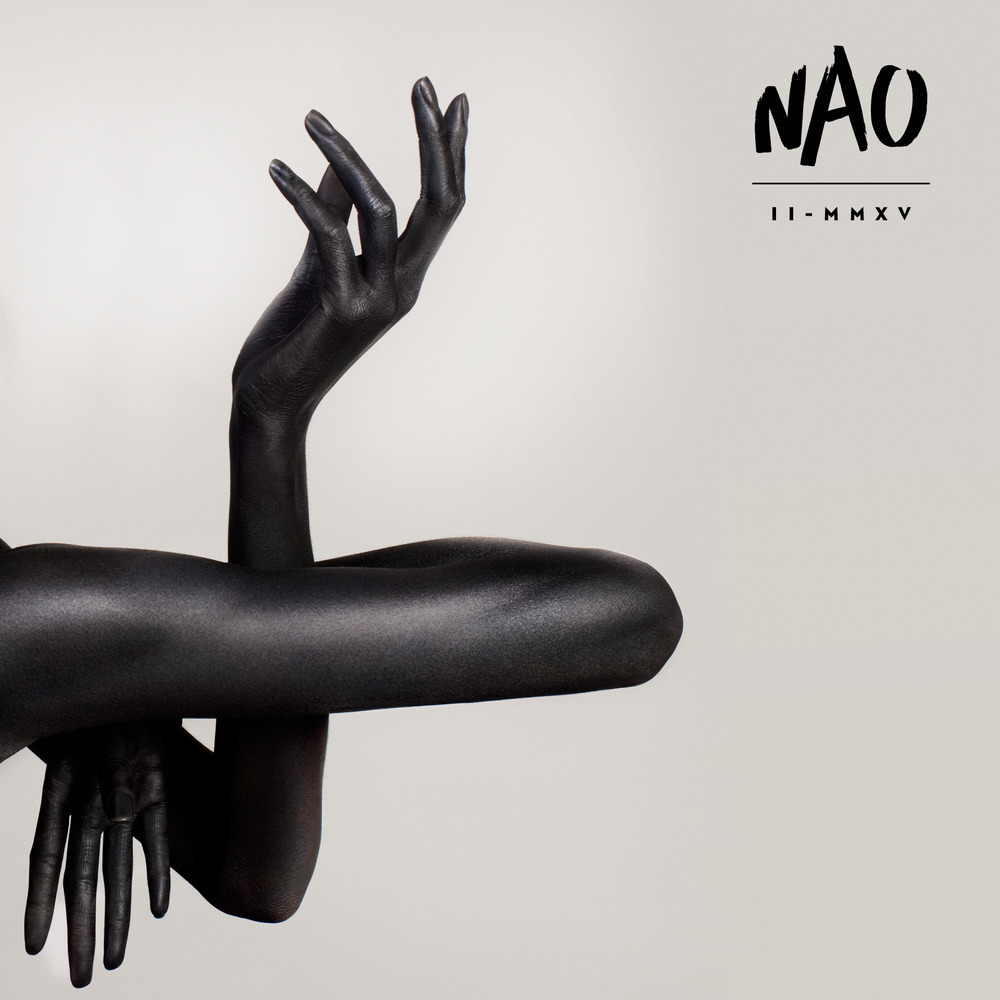 20. Nao
February 15 EP
London singer/songwriter Nao delivers saltwater taffy pop: sweet and strange and imminently stretchable. "Zillionaire" squelches and slithering with cool-cat pizzaz, while "Golden" rumbles along with montage-worthy pop-funk momentum, the whole thing as refreshing and delectably left-of-center as you'd expect from a mini-album named for the day after Valentine's Day. — A.U.
19. Marina & the Diamonds
Froot
It takes chutzpah to open a major-label pop album with nothing but vocals and a piano — but that's what Marina & the Diamonds does with the wilting, melancholic "Happy." Marina Diamandis has navigated mainstream pop like the commander of a sluice with a steadfast mission: "Do things my way." Froot is an uncompromising collection of full-bodied, often orchestral songs that sound truly timeless in their construction. Diamandis wears her influences happily (the string-quivering "Gold" and disco-licked title track are destined for inclusion in an ABBA museum exhibit someday) but makes them her own with incisive lyricism and neatly assembled melodies. "This ain't my first time at the ro-de-ohhh," she demures. It shows. — B.C.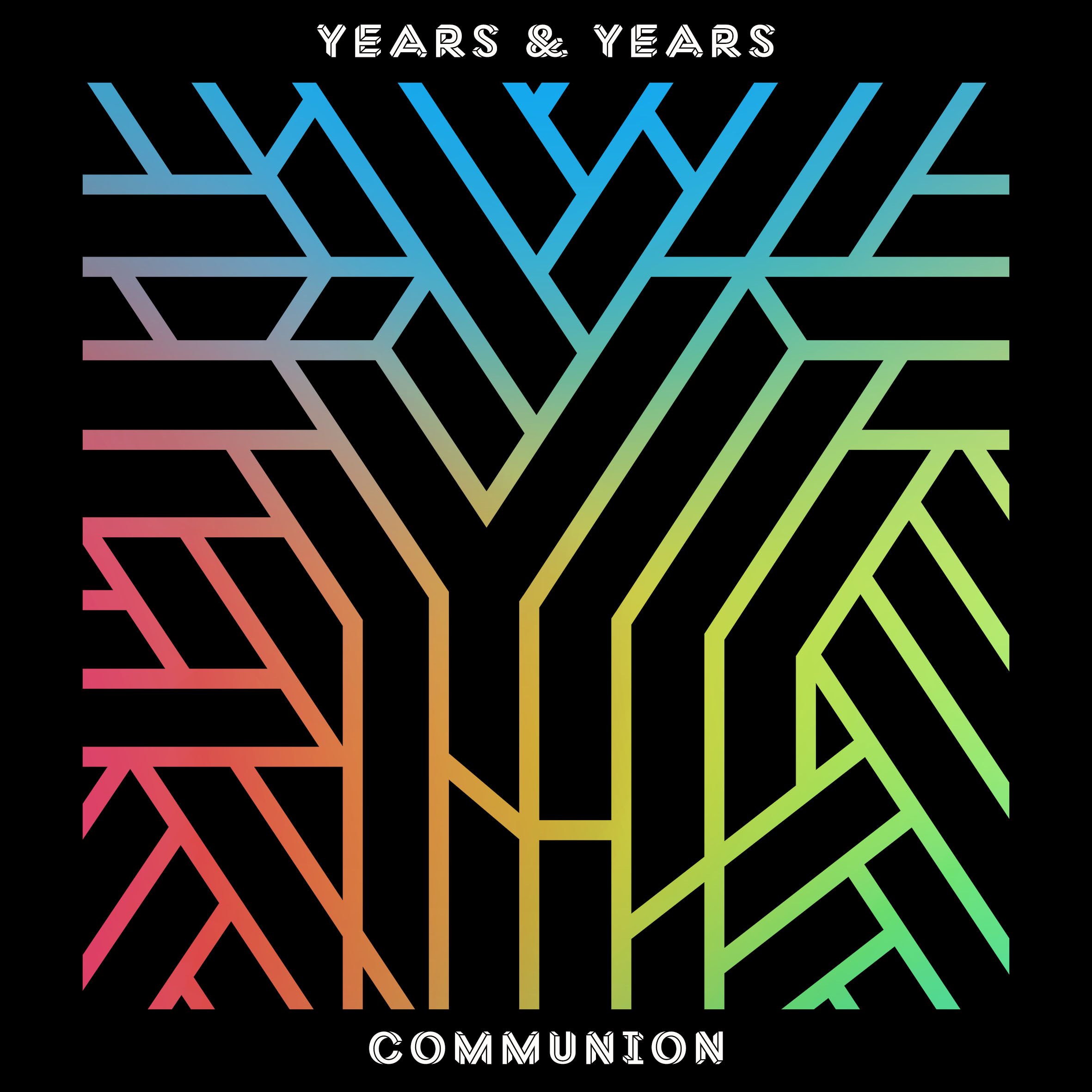 18. Years & Years
Communion 
"I've got so many secrets to show," Years & Years frontman Olly Alexander sings in the synth-slicked "Shine," the London trio's leading Communion single. True to his word, the ethereal-voiced leader admits every carnal craving on the dance-pop act's debut, and you would too if every confession came accompanied by such seductive '80s deep-house beats. "Oh I, I think I'm into you," he professes on the thump-clap banger "Real"; "Is it desire? / Or is it love that I'm feeling for you?" he wonders on the finger-snapped "Desire." Alexander's questions outweigh his answers, but chances are, the solace he seeks will arrive in the form of body language. — RACHEL BRODSKY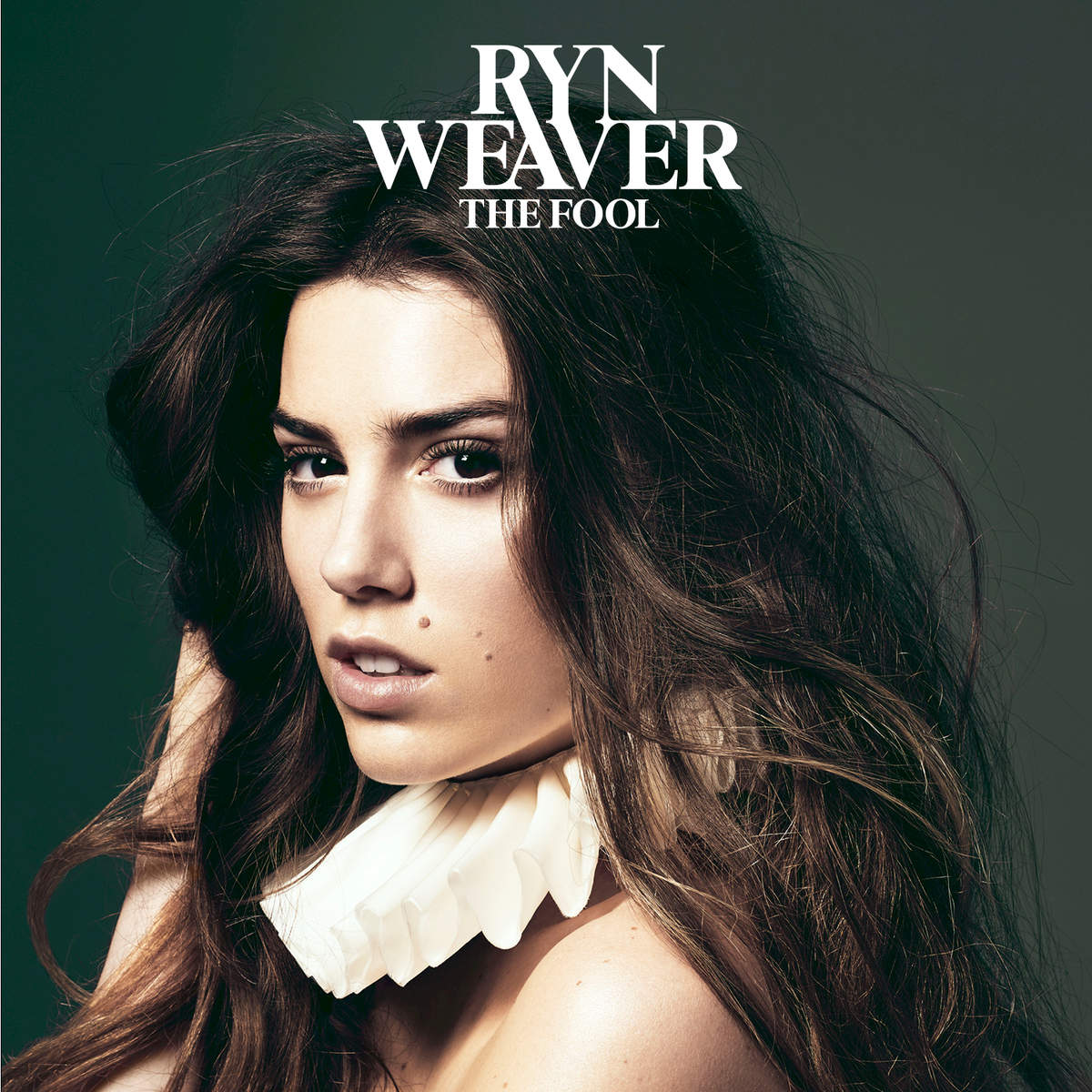 17. Ryn Weaver
The Fool
Ryn Weaver — a.k.a. Erin Wüthrich — has a voice most singers would kill for: smooth and controlled one second, then rolling and melismatic the next. It's her uniquely trilling falsetto that put listeners in a trance with last year's slinky single "OctaHate," and it's what kept them coming back on her equally winning debut album. Of course there are more selling points than only her breathy, octave-swinging vocals: Thanks to assists from producers Benny Blanco, Cashmere Cat, and Passion Pit's Michael Angelakos, Weaver surrounds herself with sparkling synths (the charming "Pierre"), off-kilter percussion ("Runaway"), and deftly placed EDM-lite samples (album highpoint "The Fool" and the thudding "Promises"). You'd be a fool not to fall. — R.B.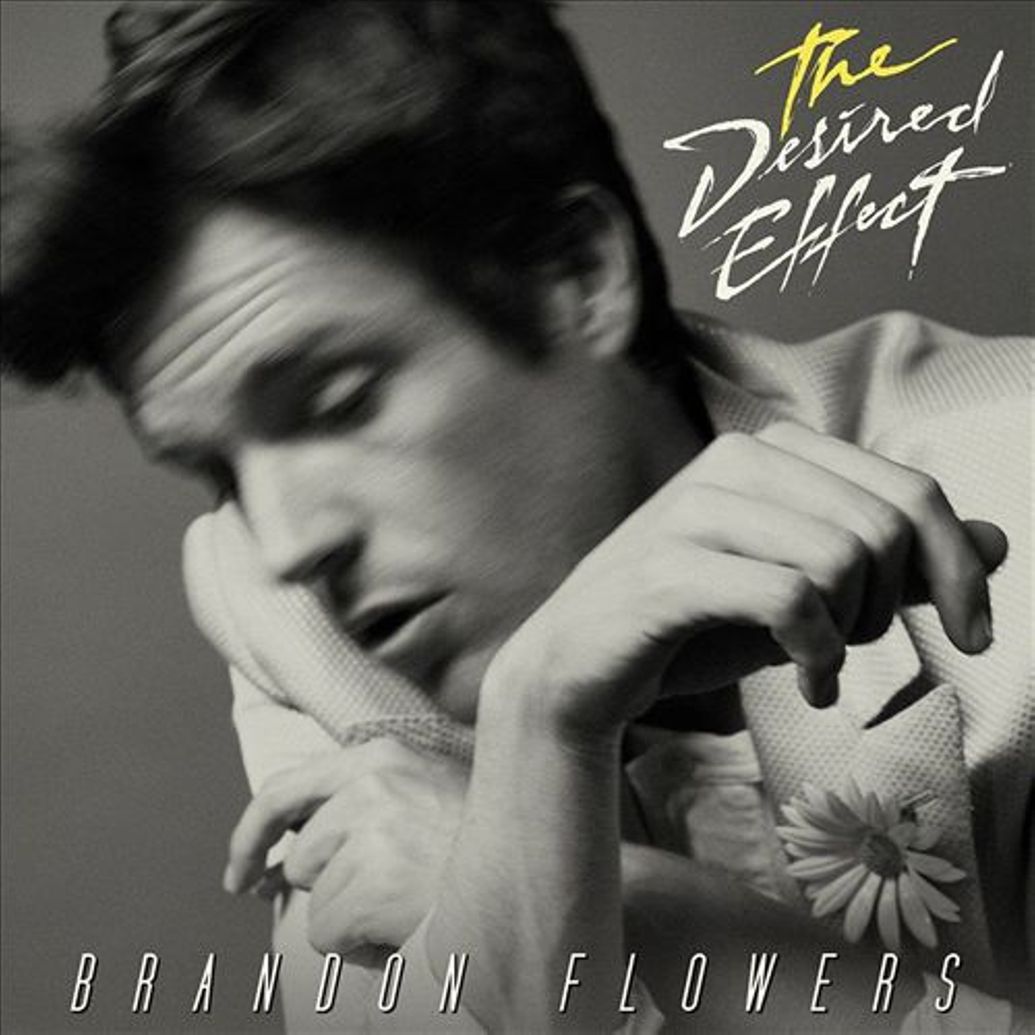 16. Brandon Flowers
The Desired Effect
There's a song that forms the centerpiece of the Killers frontman's second solo LP called "Between Me And You" which you must listen to in the car, on an open road, with your navigation system on mute. "These hours I'm working ain't nearly enough / And sometimes it's like a bullet that just blasted me right out of the blue / But I'm doing my best not to let it get / Between me and you," he sings, sweating the weight of adult responsibility while representing this Great American ideal of the Man, the Breadwinner, the Hero. It comes paired with an obvious melody forming his most Springsteen moment yet, but it also relocates Flowers' identity on an album full of surprises, which include a Bronski Beat-sampling "I Can Change" and the sax-blasting nostalgia trip of "Lonely Town." This is the closest he gets to laying to rest his self-imposed mission to be as great as his rock forefathers. Finally, the man just owns being himself. — EVE BARLOW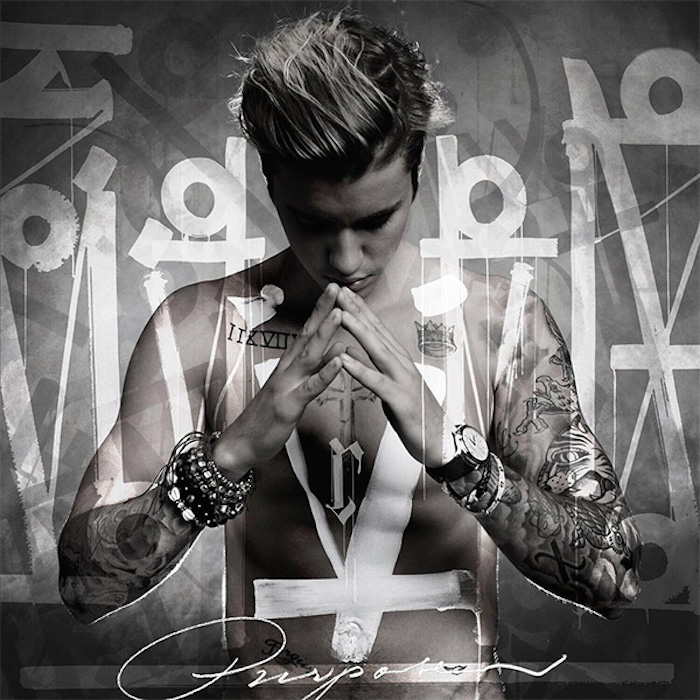 15. Justin Bieber
Purpose
Justin Bieber went into the year 2015 wanted in court by the Argentinian government, and exited it with the Song of the Year… and as far as we know, still wanted by Argentina. Yeah, Bieber had plenty to be "Sorry" for, but his Skrillex and friends-powered fourth album silenced the haters — or at the very least, gave them something new to talk about. The 21-year-old's malleable voice (which never lost its halo despite some sinning) has rarely sounded better, especially surrounded by warm tropical beats and thrillingly new-sounding production flourishes. Here's a pro tip for him, though: Maybe don't take the world tour to South America. — J.G.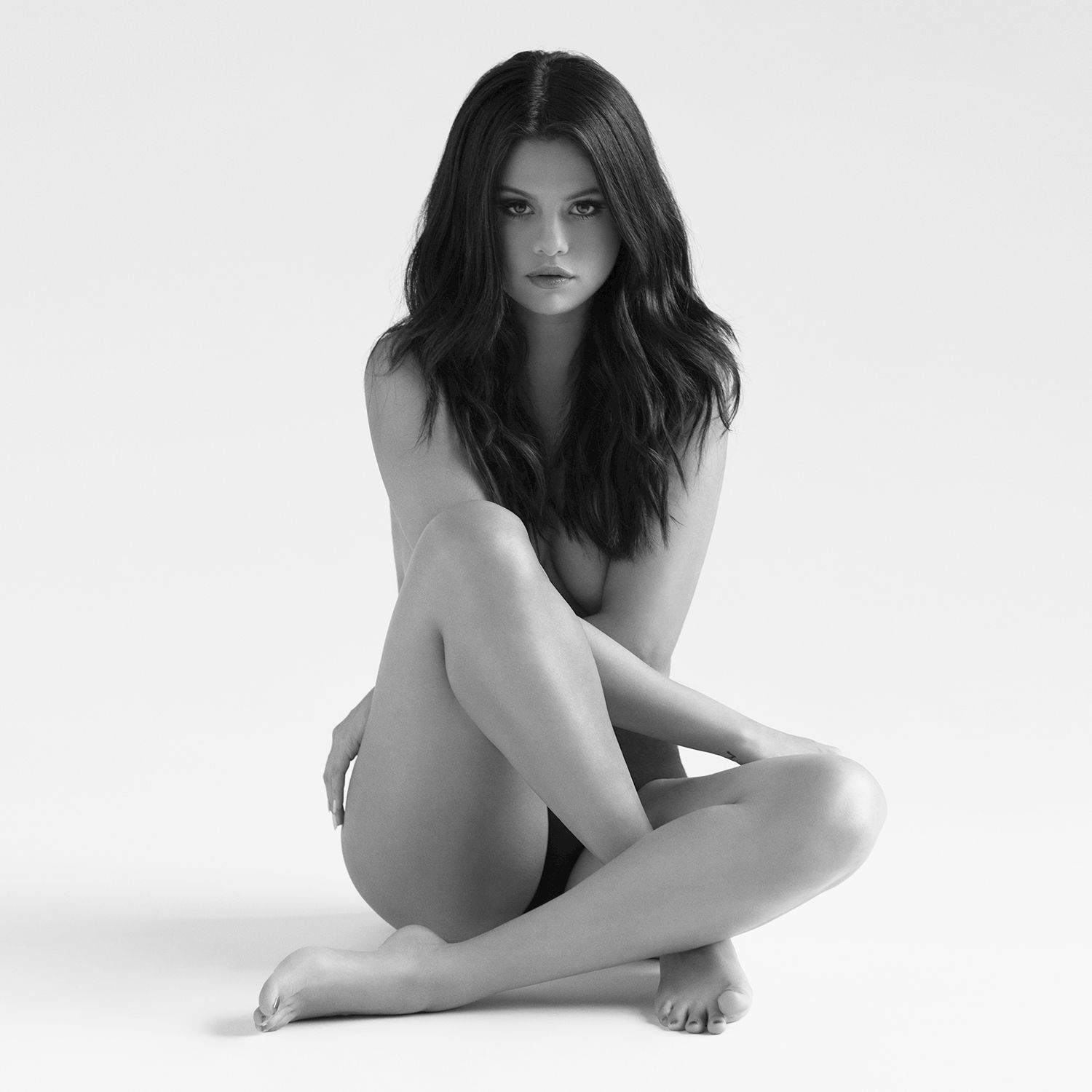 14. Selena Gomez
Revival
May pop fans forever kneel at the altar of Justin Tranter and Julia Michaels for helping Selena Gomez reach her pinnacle on Revival, a worthily titled body of songs that properly spotlights the 22-year-old's voice for the first time. Cocooning Gomez in beats delivered by 2015's hottest producers — the requisite Swedes, Mattman & Robin, Max Martin, and Stargate, as well as hitmaker Benny Blanco and hip-hop titans Hit-Boy and Rock Mafia — the album finds room for the sexual, the emotional, and the spiritual. The whispering electro-seduction of "Hands To Myself" is enough evidence that Gomez means business: "I mean I could but / Why would I want to?" she coos winkingly before the song explodes in stuttering triumph. Ten more of those, please. — B.C.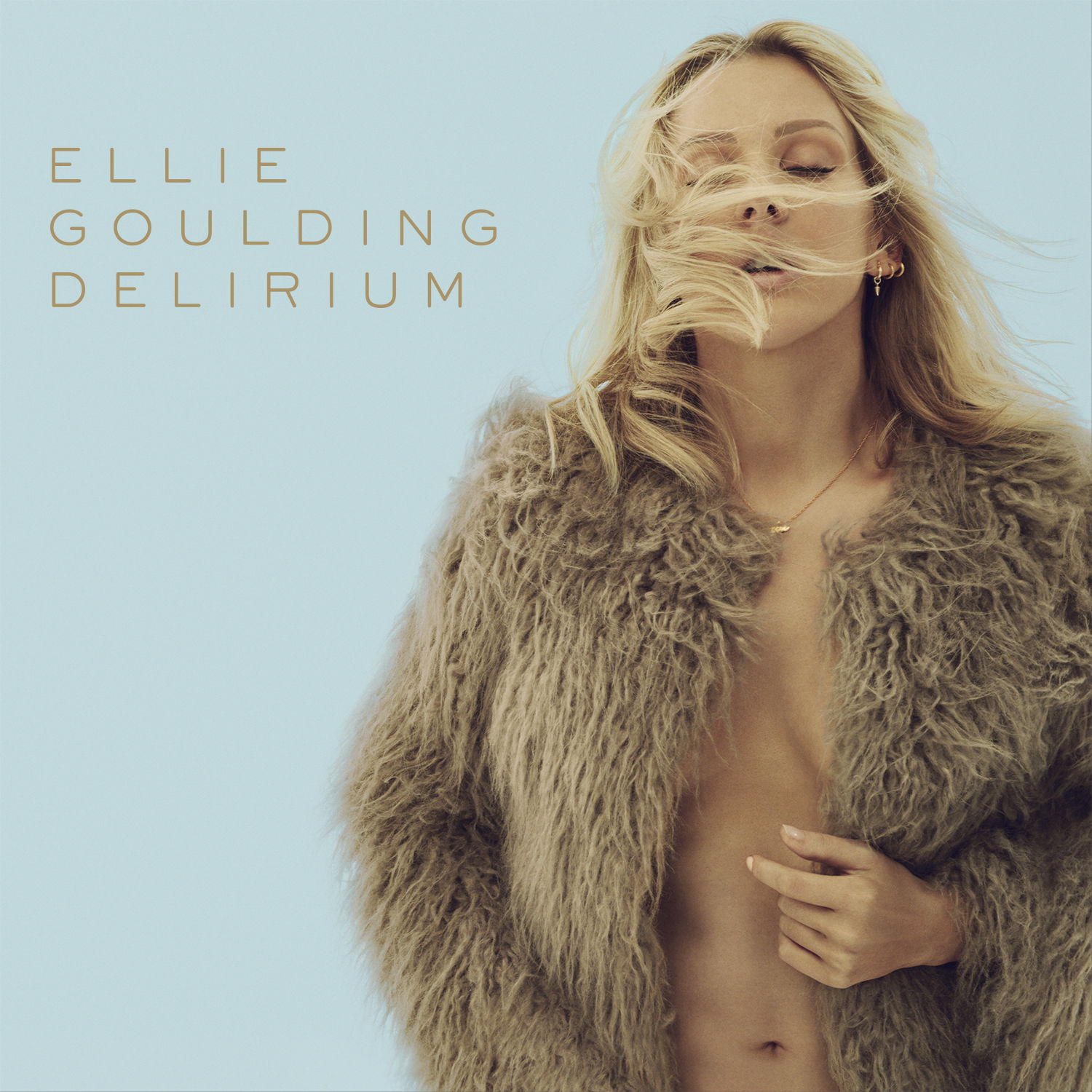 13. Ellie Goulding
Delirium
"I chose the people I worked with," British pop superstar Ellie Goulding told SPIN last month. "It wasn't like, 'I'll just experiment and go with someone random that I have no idea what they're like or anything about how they make records.' It was still my creative decision." The cohesiveness of Goulding's third record, Delirium, underlines that point in a most non-begrudging fashion. Though the album exists as the fruit of many's labor — tried and true Top 40 legends Max Martin and Greg Kurstin, primarily — it's the 28-year-old's brash tone, clever timing (the way she chops up her bars on the demanding stomper "Codes" shows a master at work), and singularly airy vocals that make Delirium a real head-spinner. — B.C.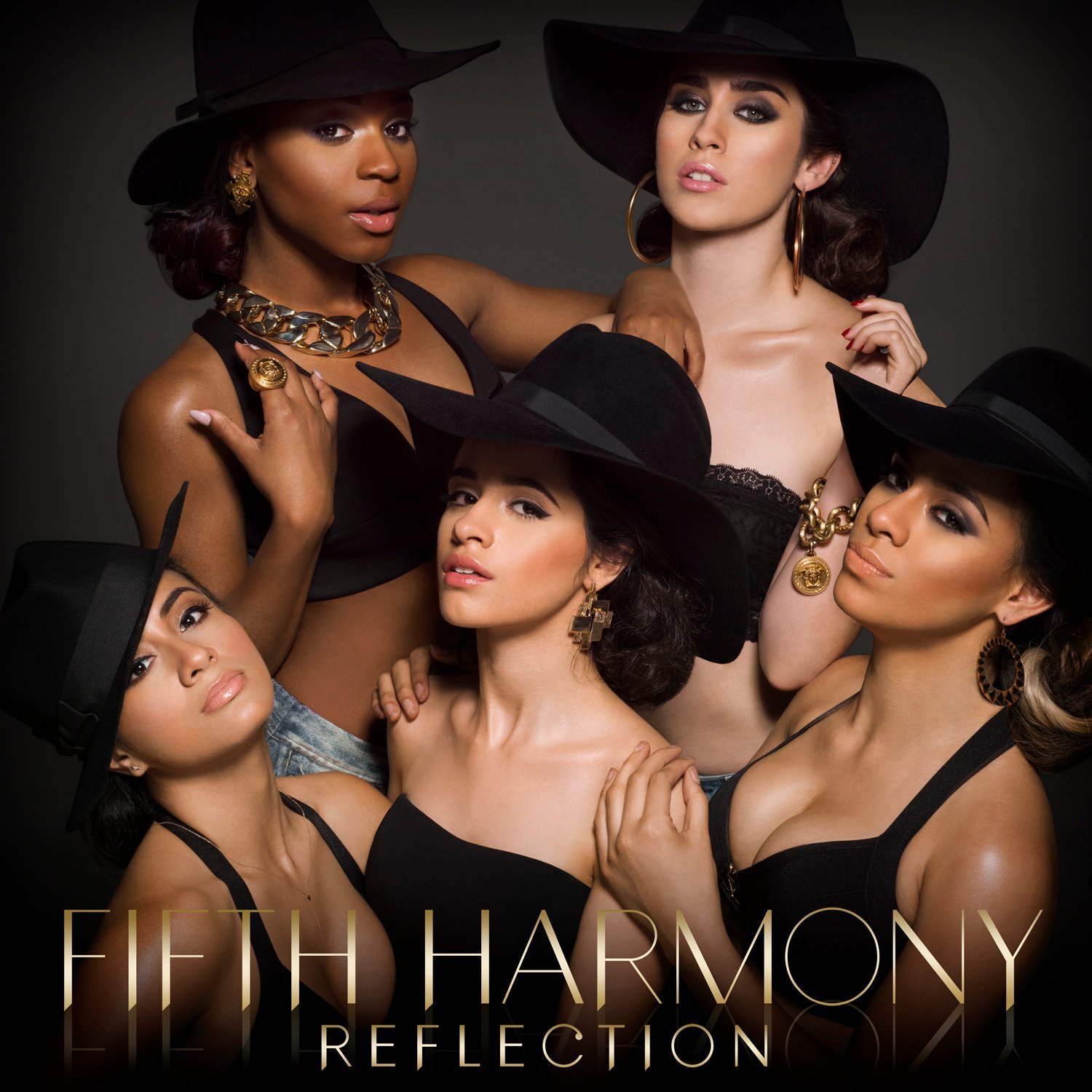 12. Fifth Harmony
Reflection
Though the cracks in the X Factor-manufactured Fifth Harmony are already starting to show — rumors of solo careers and discord are rumbling far too loudly for such a young group — Reflection cements the quintet as some of 2015's strongest newbies. With a title track that flips its hair at men's egos — "Boy I ain't talkin' bout you / I'm talkin' to my own reflection" — and a series of high-octane smashes that demand rolled-down car windows and sprawling highways for maximum enjoyment ("Goin' Nowhere," "Sledgehammer," and "Worth It"), Fifth Harmony took preconceived expectations and beat them back. Allied with pop heavyweights (Stargate, Dr. Luke, J.R. Rotem, and more) and armed with five distinguished voices that all stand out on their own (when they're actually given the freedom to do so), Reflection doesn't waste time looking in the mirror. It's too busy looking miles ahead. — B.C.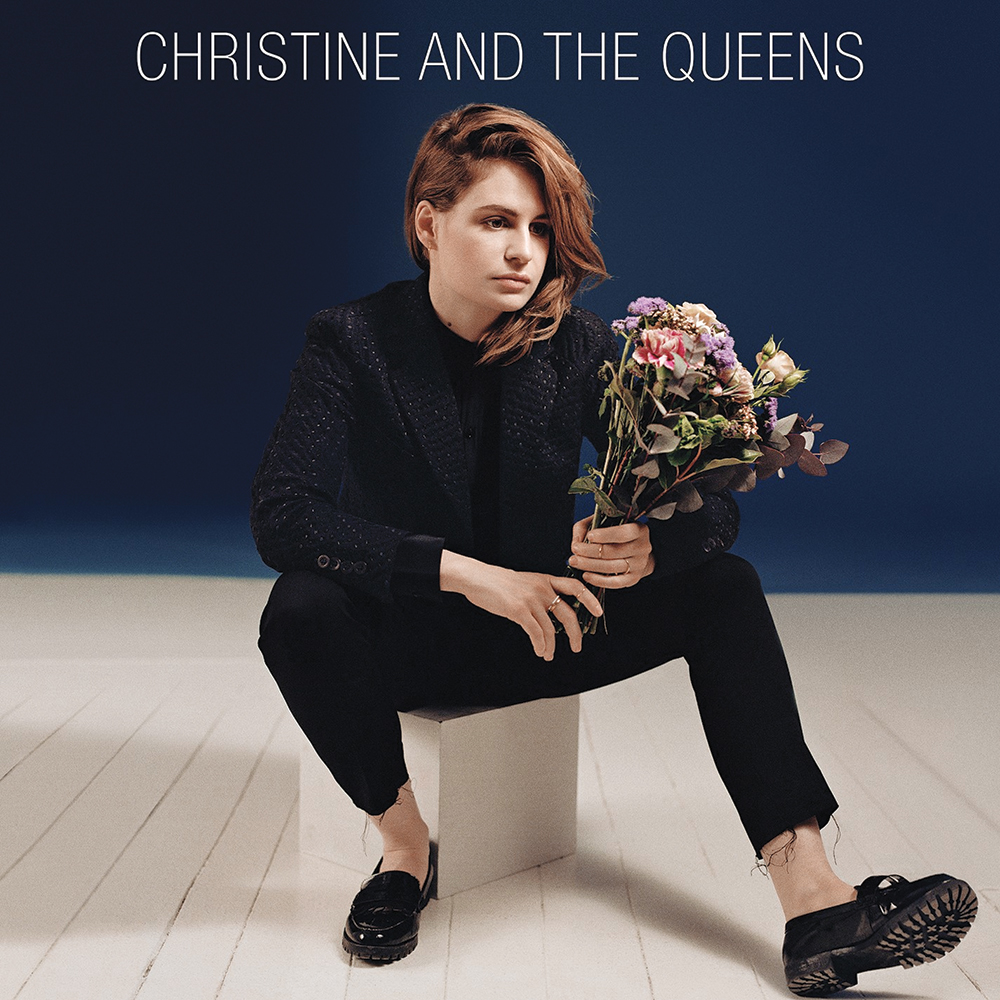 11. Christine and the Queens
Christine and the Queens
Héloïse Letissier's first English-language album as Christine and the Queens exists only in liminal states. Acrobatically teetering between gender-bent balladry and featherlight synth-pop that threatens to blow away at a single moment, the album is grounded by a pair of diffident Kanye West interpolations ("Heartless" and "All of the Lights"). Letissier positions directly amid the moving orbits of several distant pop worlds: Francophone and Anglophile, bedroom-bound and eagerly extroverted. It's so easy to overlook the borders, but beauties like the strobing "Tilted" exist as taut tightrope odes to the in-between. — C.J.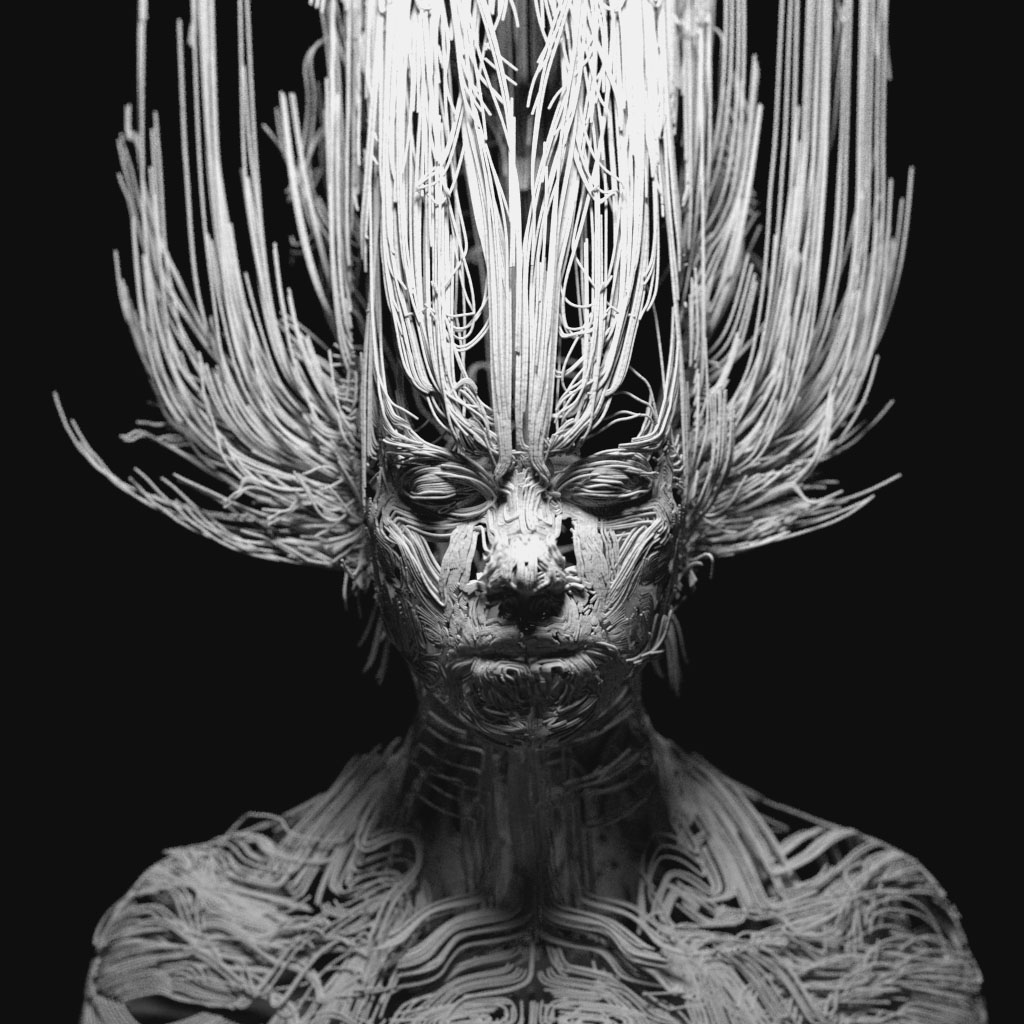 10. Kate Boy
One
Though Kate Boy's now just a duo (vocalist Kate Akhurst and producer Markus Dextegen), debut album One packs the power of a thousand synthesizers blasting at full-volume. The opener, "Midnight Sun" — which is filled with howls, stuttering bass, and impassioned, longing pleas — sounds as if the Knife had gone and made a proper pop LP. "Human Engine" takes Akhurst's husky yelps and stretches them into multi-syllabic bursts, elongating the song's titular phrase as Dextegen's unrelenting drum slams try to play catchup behind her. Who knew such pristine, intelligent dance-pop had such sharply defined edges? — B.C.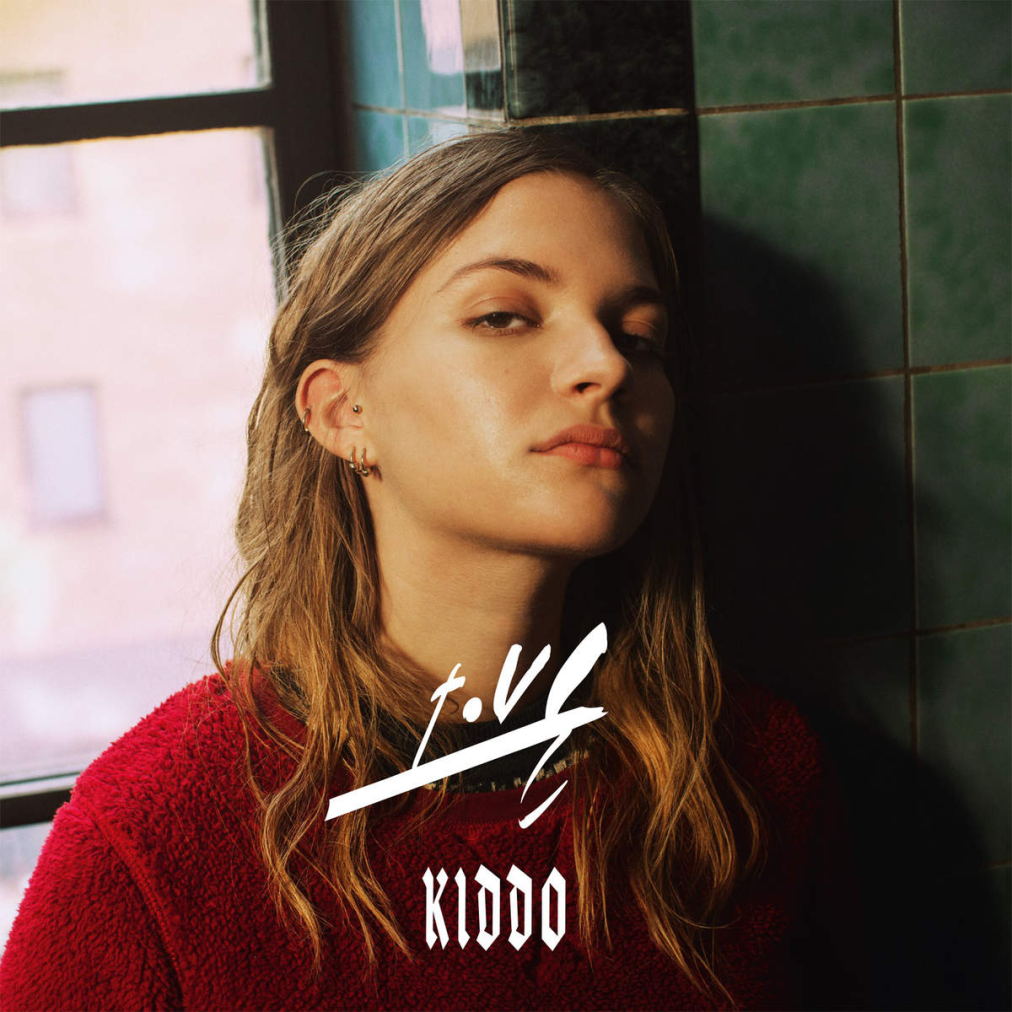 9. Tove Styrke
Kiddo
Flip on a radio and all that's there is boiled-down messages, generic hooks, and low-hanging fruit. Tove Styrke looks to upend that complacency on Kiddo, an album that presents a crisp self-portrait of modern feminism in a world that constantly tries to undermine and break women down. The Swedish 23-year-old instead takes aim at conventional expectations — "Hot glam seems far away from where I am / I can / Neither understand it nor demand it," she chants on the finger-flipping "Number One" — and makes you move while doing it. "Snaren" siphons Styrke's voice through a droning vocoder on its intro, peppering in ricocheting bullet sounds and bits of shade: "You gon' be hit alright / If you don't wanna step aside / Boy, you / You really need to step aside," she sneers. Heed her words and make room for Styrke's confident stride. — B.C.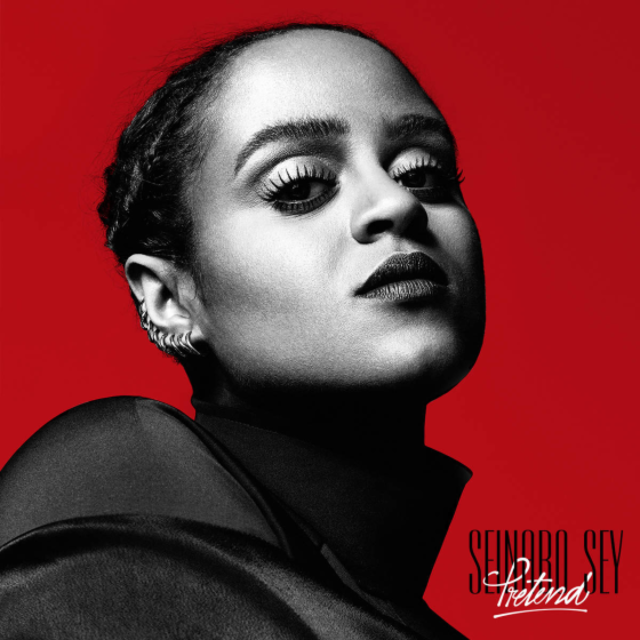 8. Seinabo Sey
Pretend
It took Seinabo Sey three years to release her debut record — a sublimely earnest pop'n'soul effort that, unlike so many Scandinavian works of its kind, is Max Martin-free. The Swedish-Gambian singer, who at times has been compared to fellow belter Adele, is nothing if not principled in her intentions. "Soul to sell, highest bidders / Can't you tell what you're getting?" she asks sarcastically in the R&B-tinged "Younger," spelling out the way the business works in her own terms. Together with longtime producer Magnus Lidehäll, Sey imbues Pretend with an organized mess of genres and instruments (bongos, violin, and piano on "Words"; the manipulated vocal layers sprinkled throughout the record are reminiscent of Imogen Heap's 2005 touchstone, "Hide and Seek"). Pretend predicts a future cascade of Sey-stamped ideas — all of which would be worth another three-year wait. — R.B.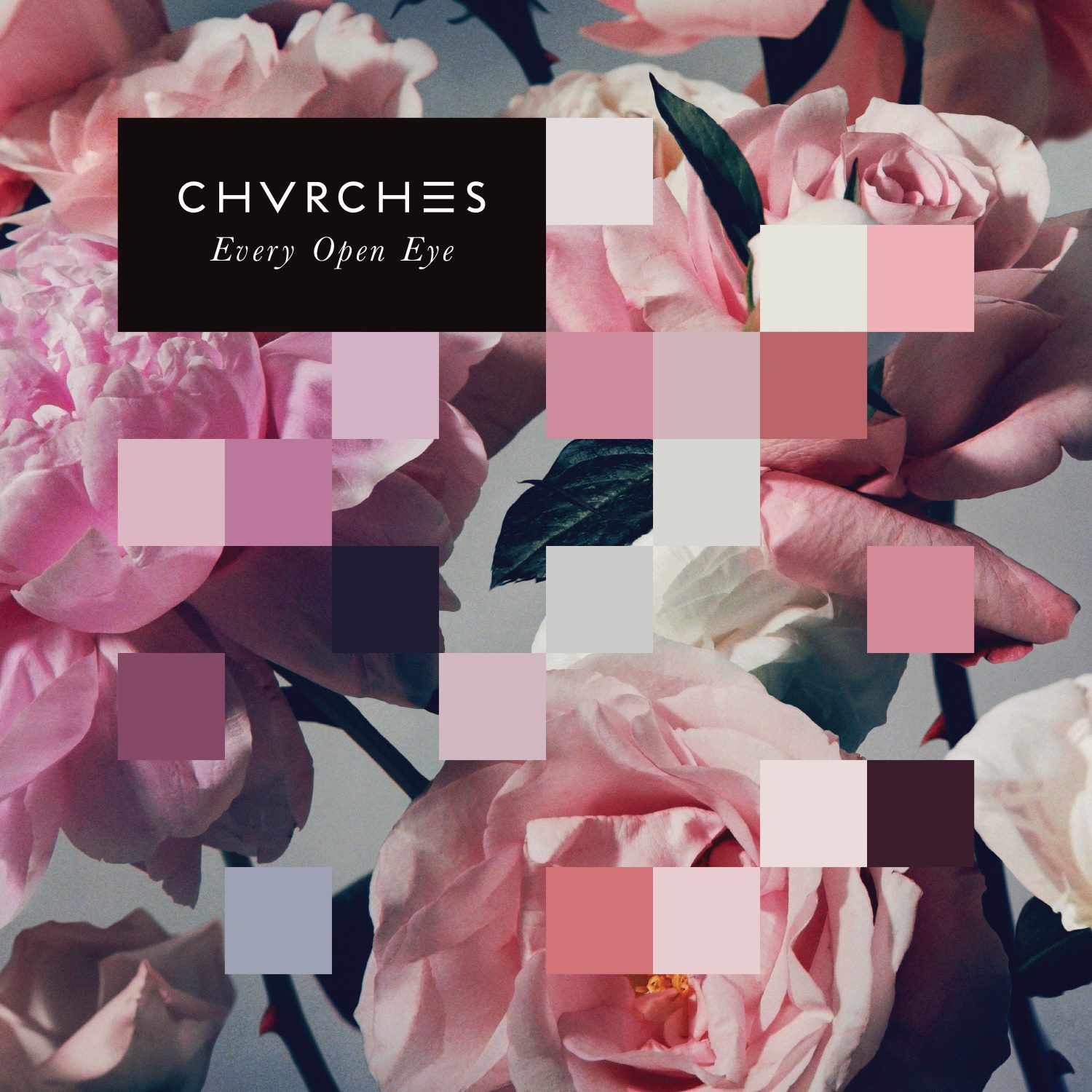 7. CHVRCHES
Every Open Eye
After the success of 2013's breakthrough debut The Bones Of What You Believe — which catapulted CHVRCHES to Transatlantic fandom in a manner unheard of for a U.K. noir-electronic act since Depeche Mode — were the Scottish trio just going to sit back and rest on their well-deserved laurels? Lauren Mayberry, Iain Cook, and Martin Doherty got straight off the road, took up in their grey and cold Glasgow studio and somehow came back stronger than before. Injected with as much personal regret as forward-looking vitality, Every Open Eye shushed the concept of a "sophomore slump" before it was even an utterance on people's lips. The lights are brighter, the messages clearer, and the defiance bulletproof. "We are falling but not alone / We will take the best parts of ourselves and make them gold," sings Mayberry. A universal message for 2015 if ever there was one. — E.B.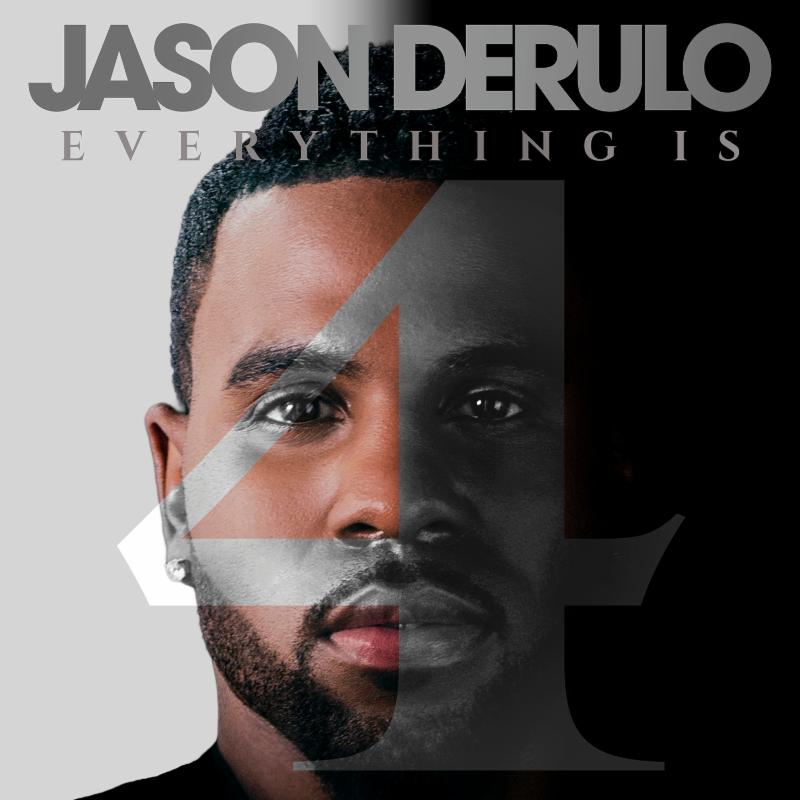 6. Jason Derulo
Everything Is 4 
Nobody does Top 40 maximalism in 2015 quite like the irrepressible Jason Derulo, the dude who's discovered that the most fun question you can ask in pop music is "Why not?" And so we get Stevie Wonder and Keith Urban cameoing on the same trap-n-B ballad, a duet with Meghan "M-Train" Trainor that makes her sound like a lost Pussycat Doll, and a five-second "bruhhhhhhhh" drop in the middle of one of this record's biggest club bangers. And it all works, because Derulo refuses to let it not. "There's nothing I wouldn't do," he repeatedly insists on Everything Is 4's biggest single, and there are certainly no grounds here on which to challenge him. — A.U.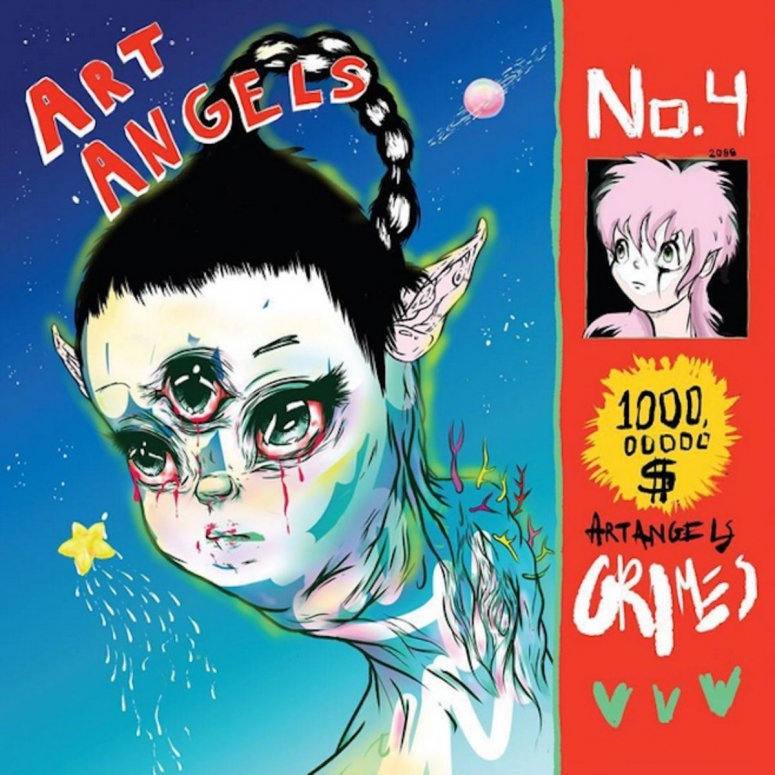 5. Grimes
Art Angels 
The progress of Grimes' fourth album often sounded plagued by anxieties familiar to a frenzied student, and Claire Boucher documented Art Angels like she was having the most severe of pre-finals panics. In the age of social media, we were with her every step of the way, through procrastination (Game of Thrones binge-watching), technology woes (remember when she announced that her hard drive had wiped all her work so far?), and authorities breathing down her neck (see Boucher's live-tweeting of her team's attempt to put her through the rigors of "media training"). But like any madcap student, Grimes excelled under pressure, delivering her most "pop" album to date. The likes of "Belly of the Beat," "Kill V. Maim," "Easily," and "Venus Fly" are even more impressive with the knowledge that Boucher studied all of the crafts, then conceived of something altogether unique in total isolation. A+. — E.B.
4. Carly Rae Jepsen
E•MO•TION
I've tweeted so much about E•MO•TION in 2015 that the main emotion I associate with it is embarrassment. At the album's launch night at Los Angeles' Troubadour in September, I had my picture taken in CRJ pose next to a Carly Rae Jepsen cardboard cut-out – embarrassing. Tom Hanks was in the balcony doing a dad dance — embarrassing. I interrupted Jepsen herself on my way out of the afterparty and just said, "You! This record! Yes!" — embarrassing. CRJ unifies us in our embarrassing ways via 12 addictive, disarming gems so undeniable that they bring the shamelessly sincere out of all of us. In exploring our human imperfections (see "Boy Problems," where the 29-year-old chastises herself for trying out the single life for a change) CRJ blessed everyone with a deeply involving record to rival that of any of her stadium-dominating counterparts. It also did the job of embarrassing anyone who regarded the singer behind "Call My Maybe" as a one-hit wonder. E•MO•TION unites us all in not being afraid to express who we are. That's a true #squadgoal. — E.B.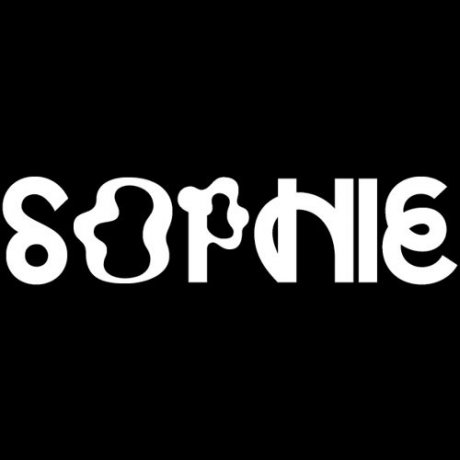 3. SOPHIE
Product
If you couldn't tell from the wonderfully phallic "object" that SOPHIE is selling as part of Product, the future-shock-pop producer is making music that's primarily concerned with, well, climax. The best of this collection — whether it's an early single like "Bipp" or a mutagen only recently liberated from the laboratory like "Just Like We Never Said Goodbye" — fixate on the tropes of EDM's turgid peak and flip them on their head, denying satisfaction. A song might take the form of four minutes of glittery foreplay with no release (the aforementioned "Bipp"), or it might present itself as constantly blitzing ecstasy ("Vyzee"), but in either case it's a kinky subversion of the way pop music should feel or be. It may have taken a few years to amass a full-length's worth of singles that tread that sticky balance, but good things cum to those who wait. — C.J.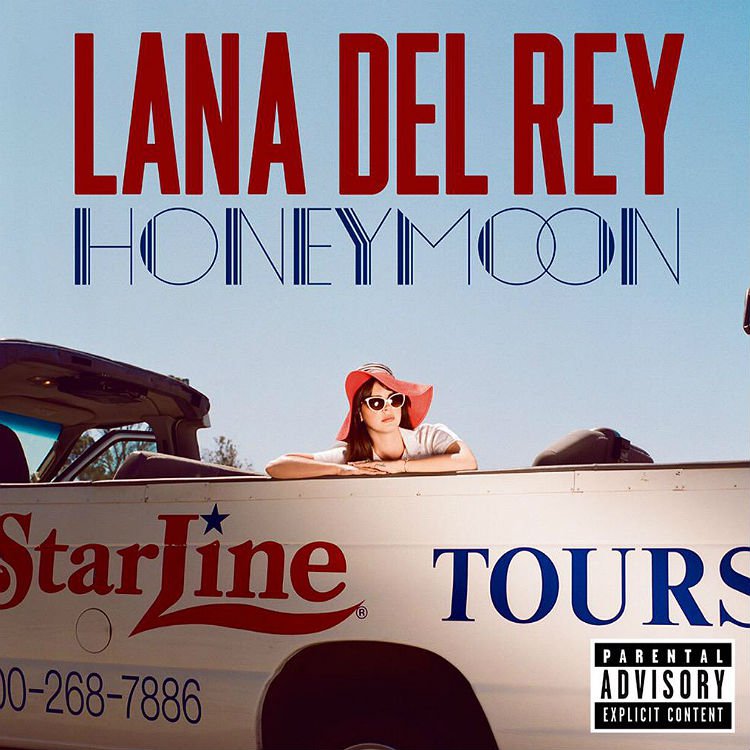 2. Lana Del Rey
Honeymoon
Despite some impressive sales numbers, the lachrymose melodies and codeine-addled grooves of last year's Ultraviolence proved that Lana Del Rey was always more interested in being a cult favorite than a pop star. Third album Honeymoon shows LDR settling into the former role with gleeful insincerity, leering at the boys, getting high by the beach, and begging not to be misunderstood with a perfectly confounding blend of self-aware winking and shrugging guilelessness. The melodies are gorgeous, the pacing hypnotic, and the production transportive, but Honeymoon might be Lana's finest moment for her realization that true pop icons are the most profound at their most purposefully meaningless. As Annie Hall might say, "La di da, la di da, soft ice cream." — A.U.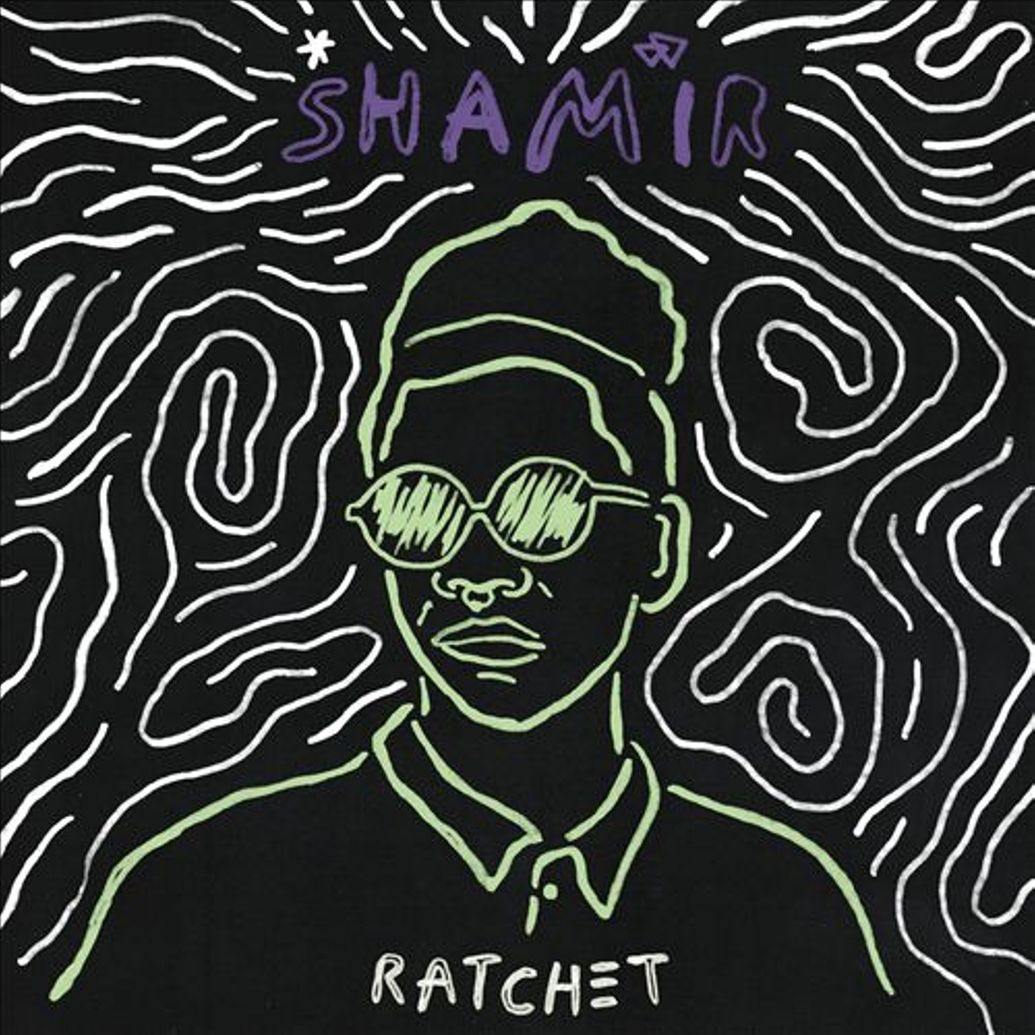 1. Shamir
Ratchet
Shamir, a popular androgynous punk who's always quick to remind that he's nobody's posterboy, gladly hails from the arse-end of nowhere, Northtown, Las Vegas. He used to stare outside the window of his desert-pointing classroom at nothing but brown sand, dead-end roads, and deathly hot mountaintops. And yet somehow he saw a colorful, diverse world beyond his much-neglected neighborhood, which lies but a few miles from the world-famous Strip. He had to. Following 2014's Northtown EP, signing to XL, and experiencing his own coming-of-age in the bohemian DIY scene of New York, he put plenty of pressure on his freshly post-adolescent shoulders to make a statement. He rose to the occasion. Ratchet is a glorious, aspirational dream that chases what Shamir would ultimately love to bring back to whence he came: vital youth ("Youth"), self-confident independence ("Call It Off"), and forbidden love ("Demon"), delivered with an indestructible pride for his identity and his home: "If I'm a demon / Baby, you're the beast that made me." — E.B.