By the time Swede-Australian synth-pop outfit Kate Boy release their neatly polished, progressively charged debut album One on November 6, more than three years will have passed since the release of their first-ever single, "Northern Lights."
In the time in between, the group — birthed after Australian songwriter Kate Akhurst was introduced to two producers in a Swedish bar — headlined festival performances, embarked on a couple of world tours, and released several well-received follow-up singles and videos along the way. All the while, they perfected their intricate lyricism (the group often get political, like on the equality-demanding "Higher") while fine-tuning their inky, distinctly moonlit melodies. Though singer/lyricist Akhurst and producer Markus Dextegen (touring member Oscar Engström left in 2013; co-producer Hampus Nordgren Hemlin's last show with the band was on September 9 of this year) promised SPIN in early 2014 that the album would be out by that year's end, it's taken them all this time to get a moody, shimmering 13-track LP in order.
"It was like a little seed we planted with 'Northern Lights,' and we've just grown our little garden from there," Akhurst says. "The songs were always in the same patch. I never really looked at them separately." In advance of One's release, Akhurst and Dextegen talked to SPIN via phone from their Sweden studio about the album's timeline and all of the hiccups and standout moments along the way.
November 1, 2012: "Northern Lights"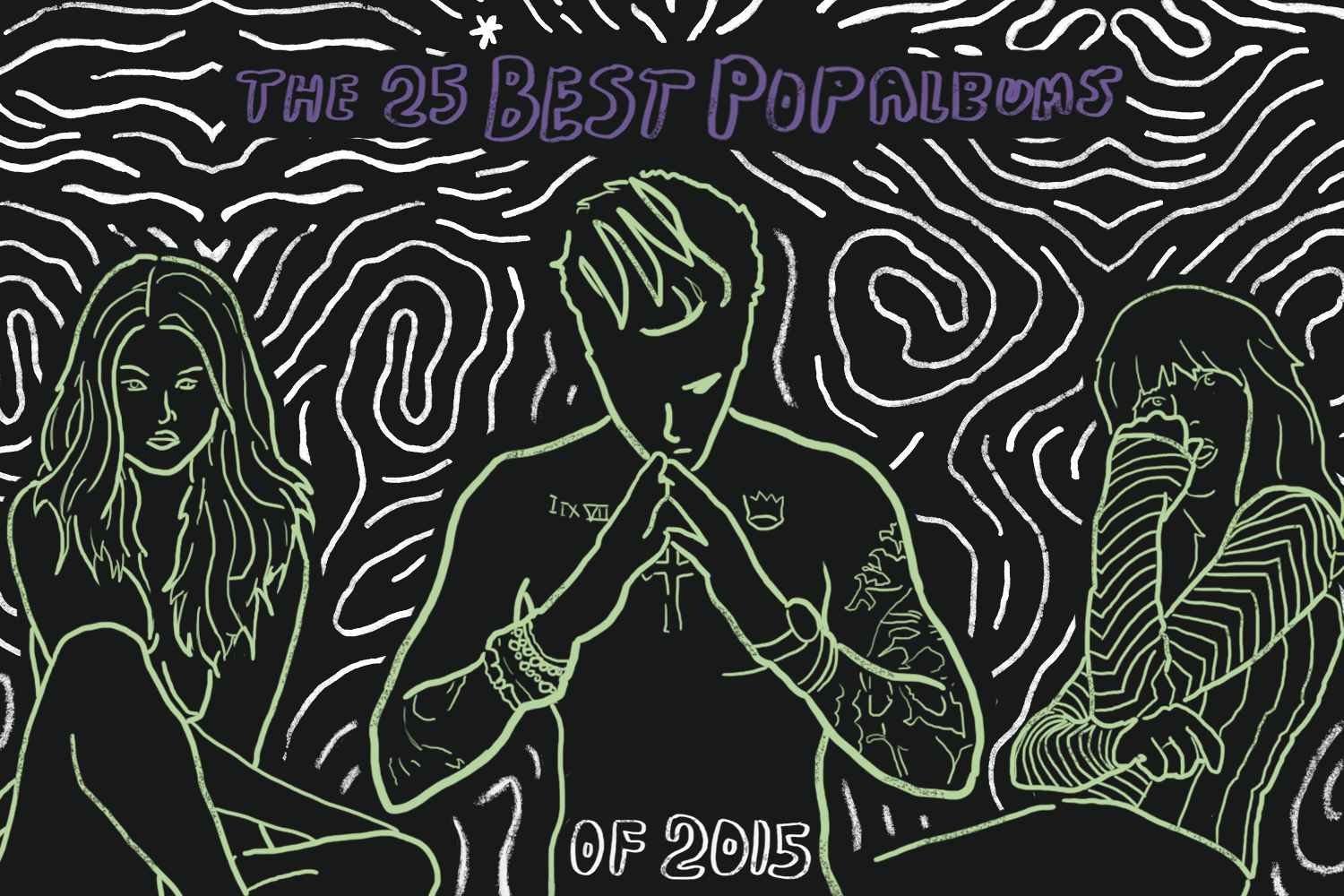 Markus Dextegen: We wanted a video that didn't focus on us as people because we were still figuring out what Kate Boy was. As much as people were discovering us, we were discovering us too.
Kate Akhurst: We thought it was really nice to start with a blank canvas, in a way where we could start coloring it in as time went by. We actually made a video showing our faces — we threw that away. We just felt most comfortable in the shadows. I think it was that we came from a writer's background, writing for other people, and this was the first time we were really putting ourselves out there.
November 30, 2012: "In Your Eyes"
Dextegen: We finished this one before we released "Northern Lights." I think it was maybe the second or third song that we made. Before we decided to release "Northern Lights" and make a video for that one, we were having a discussion whether we should do it for "In Your Eyes" instead.
Akhurst: I think we released the songs in order that we wrote them. "Northern Lights" was the first night that we met. "In Your Eyes" was the second song that we did together. Gosh, that's a long time ago now, just thinking back. I can't believe it's taken this long to finally have an album.
Was it crazy to jump into touring when you just had a couple of songs?
Akhurst: It was wild. We all had a sit down going, "Really?" Our manager said, "Let's go to America and do a tour. We can do this." We thought, "Gosh, we have like… three songs." We really wanted to go where the river would take us. We met so many people that inspired us, that made us realize that our music can travel to places we never imagined going. One of our early shows, we played in Serbia in front of 25,000 people. It was crazy to have that experience so early on in our career. It's been positive and negative, I think, in that way, where we've toured so much — which has been amazing for inspiration and for really developing our sound  — but also it's come at a price, which has taken time to make music because we've been on the road so much.
May 6, 2013: "The Way We Are"
Did you start feeling urgency to put out an album at any point?
Dextegen: I think that's been the case from day one, basically. When we released our first song, instantly people started asking for the album. It's one of those things we had to just deal with. We didn't have the album when we started releasing music. That's just the way it is. It had to take the time it had to take. We released it as soon as we felt like we were done.
How did you end up balancing studio time with your touring schedule?
Dextegen: I think we've been writing almost everything at home, and that's because so many of our instruments are hard to travel with. It's hard starting to write songs. We get inspired from being in our studio with our instruments there. Once we're home, we can channel that.
Akhurst: You get the best of both worlds. You don't get tired of one setting that you're in, so that's really good. We're not road writers.
Dextegen: There's never been any time for it. Some bands do the tour by bus. We've always been flying between each show. The actual time of the day where you could actually technically be writing music, you'd be sitting at an airport.
Akhurst: Some people do that too. We're in Starbucks relaxed. [Laughs.]
July 28, 2014: "Self Control"
Dextegen: We had toured for a while, and when we got back, we felt that we wanted to write something that was more direct and more empowering. "Self Control" is very much that for us.
Akhurst: If you just write a song that's about a relationship or something that you might not want to relive every single night when you're on tour… You do that anyway and that's got its own charm, but there's something that we've learned with writing songs that have a really strong message. When people are singing those songs live with you, it's so rewarding. We've really become addicted to it in a way. It's got a deeper meaning. "Self Control" was the beginning of us realizing that we want to do this for as long as we can. If it's something we really believe in that empowers us and other people, then that's even better.
October 8, 2014: "Open Fire"
Akhurst: Some of our songs are just about the human connection. That's important for us as well. For me personally, when it feels heavy-handed — if you're up there and the whole set is preaching, [even if it's] all for good causes — it's also nice to bring it back down to "I'm a human and I have a heart and I want to sing about it." It's kind of nice to have the balance of the two, serious but also emotional, and also just human.
March 3, 2015: "Higher"
Akhurst: It can be cringe-worthy if you want to say something really powerful, but you just hear the song back and it misses the mark.
Dextegen: Back then, it felt like people were getting more and more aware about gender equality. That's been something that we talk about a lot within the band.
Akhurst: We had a huge conversation one morning where we were like, "We really feel strong about this." There was so much craziness going on in the world. I think at that time it was Russia.
Dextegen: Yeah, it was the Olympics.
Akhurst: We said, "We don't want to write a song that's about going crazy in the club tonight just to get people to listen to it." We really felt like that's not why we want to do this. We wouldn't be happy doing that. We really felt passionate about "Higher" and it came out really quickly and easily. It felt very natural.
June 26, 2015: "Midnight Sun"
Dextegen: When we finished "Midnight Sun," we felt like, "Now we have the album."
Akhurst: It was like the missing piece.
Tell me about "When I Was Young." That song's an emotional gut-punch.
Kate Akhurst: That was a really early song, maybe the fourth or fifth song we ever wrote. We haven't been playing that one live. I think this is one of those balance songs, where it's a bit more personal. We felt like a lot of people could relate to that feeling: "Where were you when I was young? Now I don't have time for this kind of thing that's going on."
Dextegen: I like lyrics that have that tension, where they sort of evolve constantly. I guess that's what happens with lyrics that are a little bit more personal but still maybe abstract.
Akhurst: "Northern Lights," for example, has an entirely different meaning for me today than back on the first night we met. It was my first time in Sweden and we were speaking about the northern lights. I loved that idea of this rare phenomenon that happens and thinking about that in a human way, the connection that you have with people. A few months later, we started the band, and we've stayed together ever since. That's the crazy thing: Now I sing that song and it's like, "Never ever let go," and I never have since that moment. "Reaching out for the northern lights / Leave it all behind." I just moved to Sweden and left my whole life behind. It's like a self-fulfilling prophecy.
How does it feel to finally have this album coming out?
Dextegen: Personally, I'm my own worst critic. It comes to whether others will like it or not. It doesn't matter what music you're making, there's always going to be lovers and haters. Hopefully people will discover something new, maybe. Like Kate said, we've been digesting these songs for so long right now. We're already done with it.
Akhurst: We've learnt a lot these past years, and I don't think we will do things quite the same. That's going to mean that our journey might just be a bit different in the future and I'm excited for that. I'm excited that we've gotten this first album done. There was a while there where I wasn't sure if we were going to. I think every artist is like this, but I'm already going, "I just want to release more music, more new music." We've been hanging onto this for so long, just needing all the pieces to be in the right places before we released it. Now that that's happened, I feel like the door has opened and hopefully now we can catch up with where we started.
Dextegen: For us there's always the next thing. The world keeps turning. You can't pause it.
Akhurst: That way you're not putting all your focus on the release of something. That wouldn't be healthy for me. My brain would break down. You have good days and you have bad days, and you hear a good review and a bad… something. It just happens. I don't want to stress about anything. I'll just keep going one foot in front of the other.