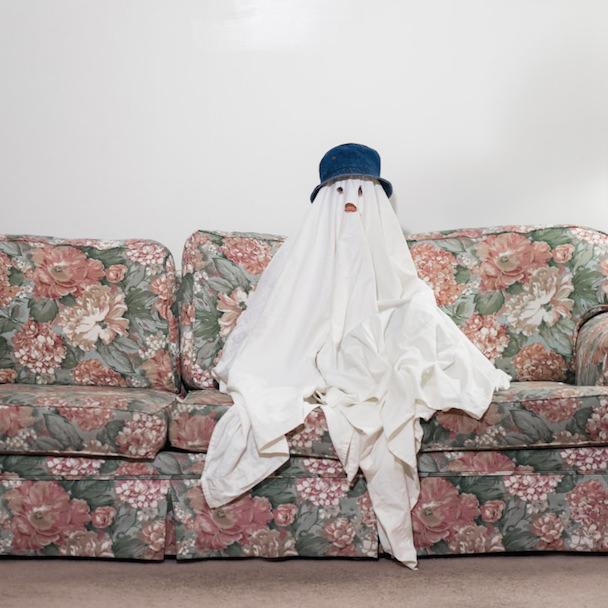 Chastity Belt, Time to Go Home
(Hardly Art)
Gather your crystals, because the sophomore album by Seattle post-punk quartet Chastity Belt fluoresces like a neon sign for a $10 palm read. Recorded in a deconstructed cathedral and mixed by legendary Wire guitarist Matthew Sims, Time to Go Home is a throwback to the mid-'80s. Stirring anthems like "Time to Go Home" and "Drone" put Chastity Belt up there with fellow goth revivalists like Cold Cave, Wax Idols, or even Dum Dum Girls on their last record. All that's missing are the synths. And though Time to Go Home does address classic gothic tropes (fog, death, apathy), lyrics like, "He was just another man trying to teach me something" ("Drone") and "So what? We like to fuck" ("Cool Slut") invoke a feminist creed as brazen as an early '90s riot grrrl outfit. Time to Go Home breaks new personal and political ground as Chastity Belt trades clichéd nihilism for proactively feminist post-punk. — BRYN LOVITT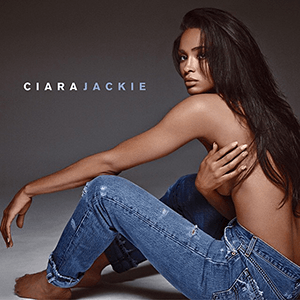 Ciara, Jackie
(Epic)
Ciara's most invective track, 2006's incredible "Like a Boy," asked calm questions about a cheater's exploits and what kind of double standard he expects going forward, while a chopped-and-screwed taunt implied that the scrub wasn't taking it well. You might say that she could see the Future. The trickily enjambed, vibrantly harmonized "I Bet" indeed hinges on a similar premise and does away with it: "I bet you'll start loving me / Soon as I start loving someone else / Somebody better than you." It's "Irreplaceable" made vulnerable, its vengeful wit notched down to an all-too-aware sigh. There's no "he'll be here in a minute" because CiCi doesn't pretend that her problems are suddenly solved, that she didn't just have a baby with the creep. She could walk the Sahara without getting thirsty. — D.W.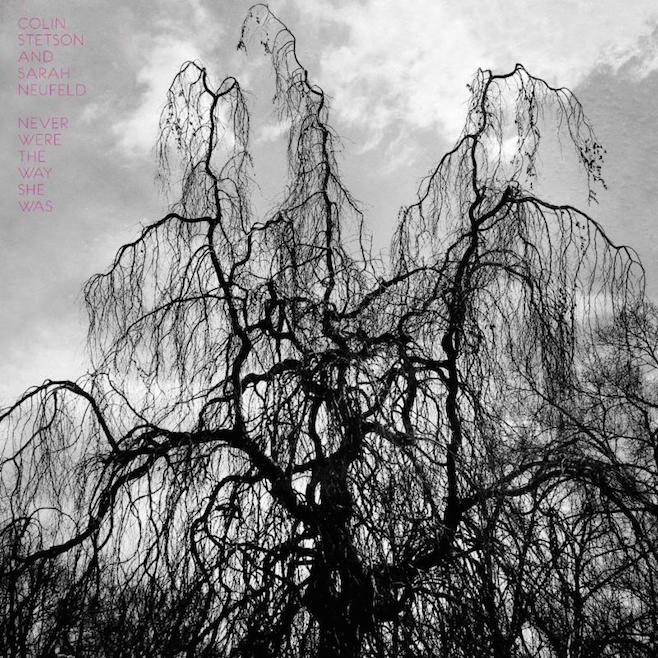 Colin Stetson and Sarah Neufeld, Never were the way she was
(Constellation)
Never were the way she was is a forceful collection of eight tracks patiently carving a sonic landscape, like the desert winds of the American Southwest. While soothing, those quietly elliptical moments aren't nearly as powerful as when Colin Stetson and Sarah Neufeld agitate each other. Opener "The sun roars into view" has perhaps the most graceful arc of any song here: sounds of rainfall fizzle into Neufeld's violin see-sawing back and forth over contrapuntal motions from the higher range of Stetson's horn. The pair push and pull each other into a fevered dream-sweat by song's end, setting a high bar matched only by "The rest of us," which gallops like the four horsemen of the apocalypse over a roiling cauldron of bellows and Neufeld's ghostly vocalizations. On the whole, Never is a cohesive meditation on the legacy of avant-garde greats like Steve Reich and Arvo Pärt and peers such as Tim Hecker — and, of course, an essential part of Stetson and Neufeld's own impressive canons. — HARLEY BROWN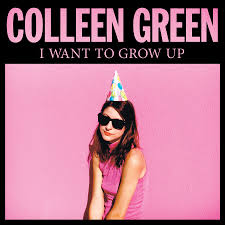 Colleen Green, I Want to Grow Up
(Hardly Art)
Bubble-grunge stoner Colleen Green (yep, her Facebook URL is "colleengreen420") poses a neat juxtaposition on her third and least-bedsick album, I Want to Grow Up: crunchy Clinton-era sonics associated with apathy and irony, reappropriated here for confessions so direct that she might as well be singing from a kneeler. With help from JEFF the Brotherhood's Jake Orrall and Diarrhea Planet's Casey Weissbuch, her simple chord progressions recreate Veruca Salt and the Muffs more faithfully than most of her faux-'90s brethren, including her bandmates' proper outfits. Shadows of classic Ronettes and surf-pop creep in — she is from Los Angeles, after all — but the heart of I Want to Grow Up is in alt-radio throwaways like Superdrag and Ammonia on buzzing tunelets like "Pay Attention" and "TV." — D.W.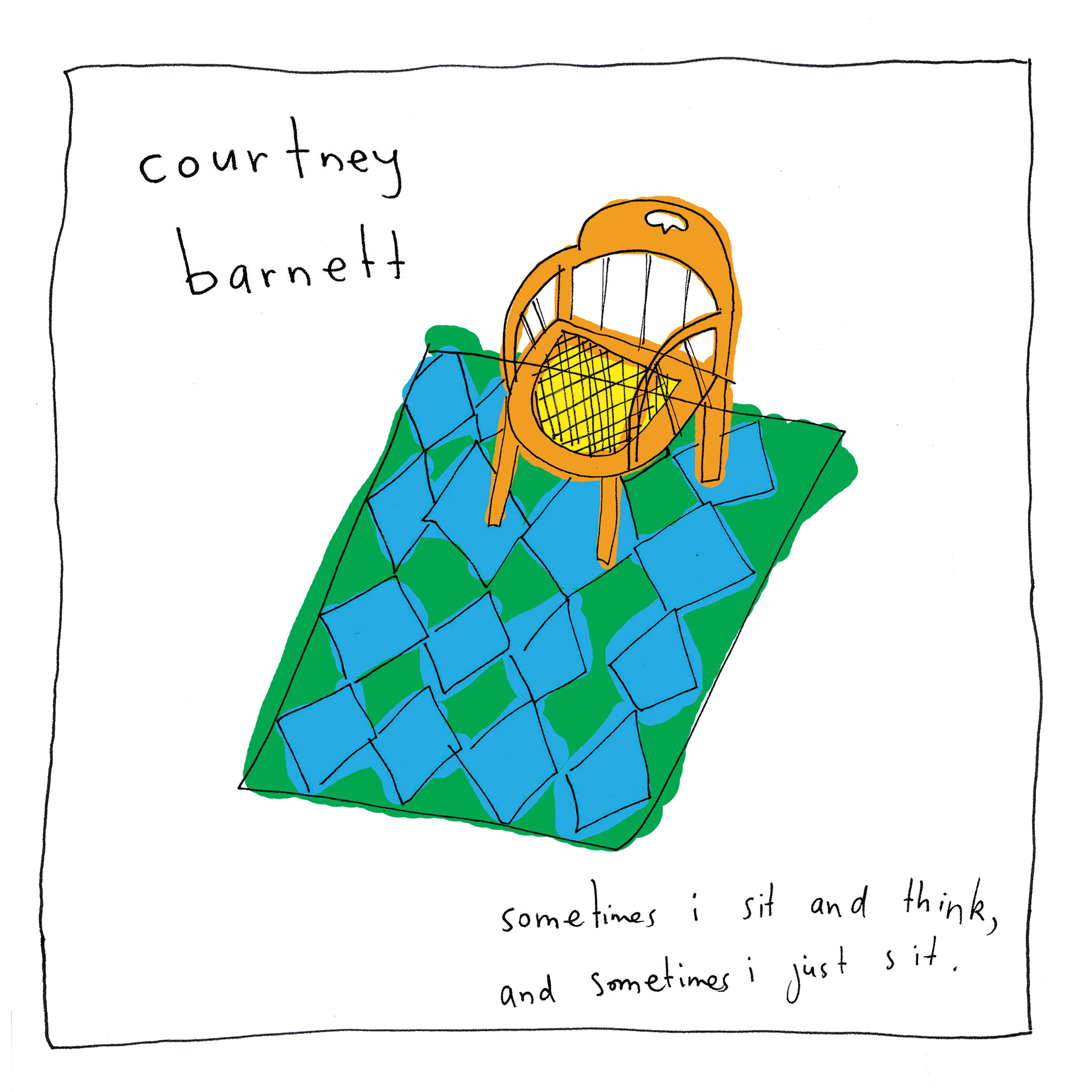 Courtney Barnett, Sometimes I Sit and Think, and Sometimes I Just Sit
(Mom + Pop)
Courtney Barnett's song subjects generally fall into two categories: the unavoidable perils of 21st-century living, and the necessary terrors of social interaction. The latter would encompass songs like "Nobody Really Cares If You Don't Go to the Party," which takes on the age-old "I wanna go out but I wanna stay home" dilemma with yelped concerns like, "You say you'll sleep when you're dead / I'm scared I'll die in my sleep!" The former includes songs like "Dead Fox," in which our narrator deliberates the merits of organic vegetable shopping, weighing cost concerns against rumors of nicotine-laced apples, and frets about animals spreading disease, declaring, "Sometimes I think a sneeze could be the end of us."
Barnett shares with Kurt Cobain the exceptional ability to find artistic strength in her personal weaknesses, to put all of her shit out there and still manage to sound like a goddamn rock star for doing so, not the least bit whiny or self-pitying. Kurt sang a song called "I Hate Myself and I Wanna Die" and sounded like a funny little shit doing so; Courtney sings, "I used to hate myself but now I think I'm all right" on "Small Poppies" and sounds even funnier. The insecurity of her lyrics is refreshing; not because crippling self-doubt and civil paranoia are anything new in rock music, but because she's the incredibly rare anxiety-attacked lyricist who doesn't let the worrying seep into her music. — A.U.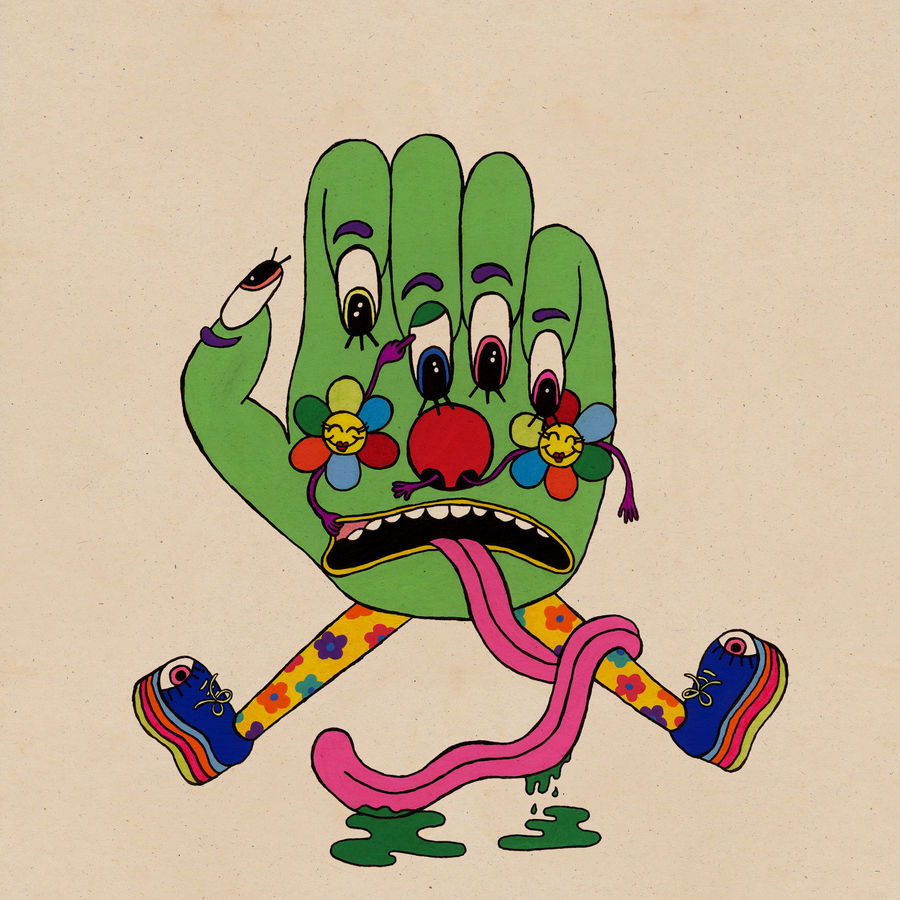 Dan Deacon, Gliss Riffer
(Domino)
After tackling an entire continent on his last album (2012's America), iconoclastic electronic expert Dan Deacon decided to scale back for Gliss Riffer, resulting in his most intimate — but still deliriously fun — album yet. Through tracks like "Learning to Relax" and "When I Was Done Dying," the Baltimore composer uses imaginative imagery to explore the restless and at times somewhat darker aspects of his own psyche: "So I fell asleep softly at the edge of a cave / But I should have gone deeper but I'm not so brave." Deacon counterbalances this anxiety with layers upon layers of vibrant, complex synths for a euphoric, but nowhere near empty barrage of sound. — JAMES GREBEY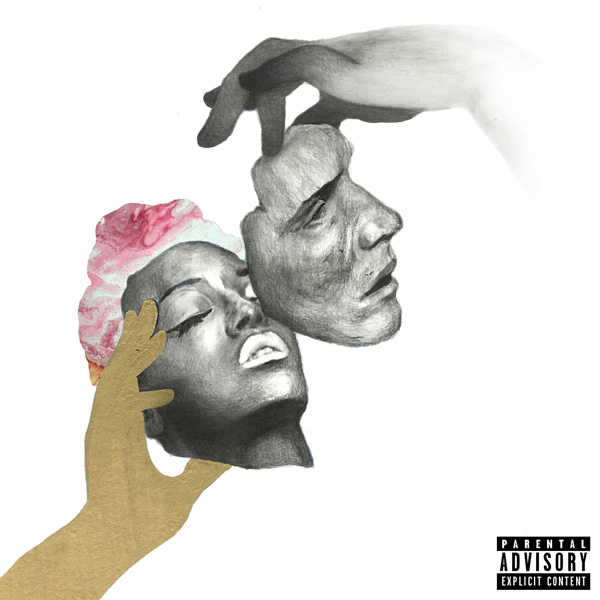 D?WN, Blackheart
(Our Dawn)
Her voice pulled to Frippertronic ribbons on a so-called "interlude" like "Choices," this is where the 31-year-old Danity Kane alumna joins Robyn and Ferreira and Lambert as another prefab non-headliner gone rogue as a weirdo genius. Richard is studio adept unlike any of the above-named though, and on the second album of her "Heart" trilogy she improves on the LinnDrum sonics of her debut by offering gourd piano, Flaming Lips-fried vocoder, treated bell simulacra worthy of Aphex Twin, a seven-minute Adderall threnody that would make ScHoolboy Q green, an original called "Billie Jean" with the word "pussy" in it, and the half-wordless opener "Calypso," whose runaway train intro admittedly defies description — but try "Skrillex covering Gloria Estefan." — D.W.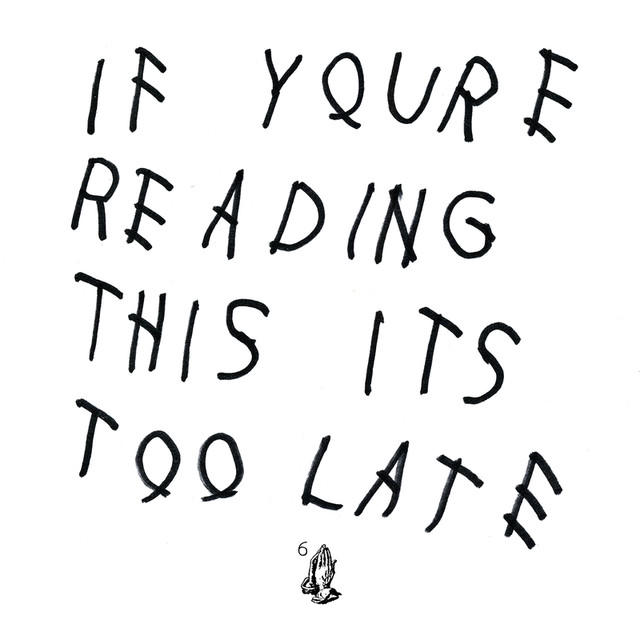 Drake, If You're Reading This It's Too Late
(YMCMB)
"Please don't speak to me like I'm that Drake from four years ago," Drake warns on "No Tellin'," probably the definitive song on his surprise-release mixtape, If You're Reading This It's Too Late. No worry of that here: On Too Late, Drake is definitely still on his worst behavior, and in case you couldn't tell from the beats and lyrics, he references his new signature song on two separate tracks on the tape. It's no secret, though: Sonically and thematically, this not-album is easily the harshest release of Drizzy's career, a brooding, unsettling listen with few respites offered from its sense of creeping dread. It's the toughest-talking Drake full-length by far, but also the toughest-sounding: The drums are sparse and piercing, the pianos are low and foreboding, and the samples are often minimal to the point of being subsonic, as if trapped beneath the icy productions. Appropriate for the mixtape's title, the world of Too Late is a cold one. — A.U.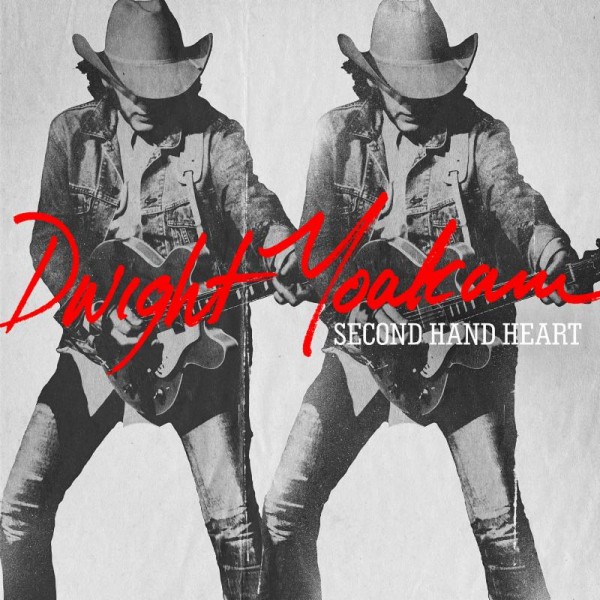 Dwight Yoakam, Second Hand Heart
(Reprise)
Treating vowels like rubber bands would seem the mark of a love man, but Dwight Yoakam instead has spent 30 years counting the ways to be wicked. The light, glancing "Off Your Mind" sketches I-don't-care-if-you-don't standoffs that lots of pairings thrive on. "Regret is all we ever learn to see," he sings on "Believe," rather proudly. Meanwhile, new guitarists Brian Whelan and Eugene Edwards strum und twang through a ferocious "Man of Constant Sorrow," a standard I'd thought had too much dirt on its coffin. Yoakam original "Liar" is even louder: It's got Buck Owens in its melodies and Emotional Rescue-era Stones in its Telecasters. The elegant symmetry of their riffing (and Yoakam's electric rhythm thrashing) gives Second Hand Heart a fetching thickness; this album sounds really f—king good, meant for car-stereo blasting. — ALFRED SOTO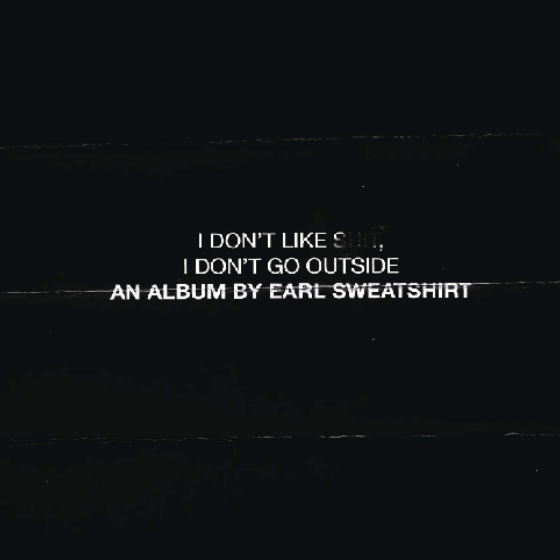 Earl Sweatshirt, I Don't Like Shit, I Don't Go Outside
(Columbia/Tan Cressida) 
As evidenced by his taut, very good sophomore studio album, I Don't Like Shit, I Don't Go Outside, Earl Sweatshirt's unease has only multiplied. Not only does he actually say he's reaching for a Xanax as he ruminates on his grandmother's death, a breakup, and the short list of who he trusts, his production — he handles almost all of it here — reflects that state of mind, too. With its artificial cheeriness, like a traveling circus full of alcoholic clowns trudging from town to town, opener "Huey" strikes a particularly familiar, fucked-up chord. His paranoia is as thick as Drake's on the similarly inward If You're Reading This It's Too Late. However, I Don't Like Shit, I Don't Go Outside is a much leaner, less showy effort, and Earl turns his pen on himself, not just everybody else. On the gentle "Inside" he fleshes out the unwieldy album title: "I blow a spliff before the ink dries on the paper / And lately I don't like shit, I been inside on the daily." Fortunately, he lets us visit him there. — REBECCA HAITHCOAT