We're nearly halfway through 2015, so we've taken it upon ourselves to once again assemble your summer-listening list: triumphant returns from riot grrrl and Britpop vets, a disco-house phenom's debut, a feminist post-punk manifesto, post-breakup records from an R&B underdog and an art-rock luminary, and so much more, arranged alphabetically by artist. Here are the Best Albums of 2015 So Far.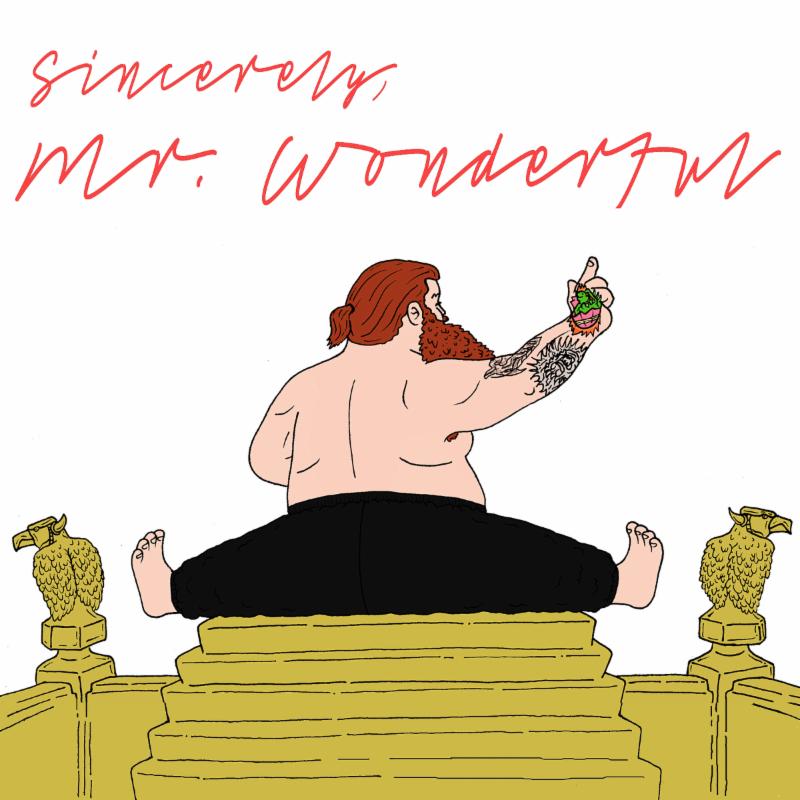 Action Bronson, Mr. Wonderful 
(Atlantic/Vice)
Action Bronson's major-label debut is the rare rap album that actually rewards its mixtape following. For one, it doesn't stray from the collaborators who made him great in the first place — Party Supplies and the Alchemist are all over this thing and brought their A-game, and even the few high-profile risks were worth the trouble, like when Noah "40" Shebib departs from the atmospheric style that made Drake famous to put a mind-bending backwards accordion loop on the first single, "Actin' Crazy." At this moment, Bronson has the best ear for classic East Coast beats in the world; try the GZA-ready organ plinks of "Falconry," or big finale "Easy Rider," which vrooms off into the sunset on the back of some psychedelic Sahara guitar reminiscent of Group Doueh or Tinariwen. — DAN WEISS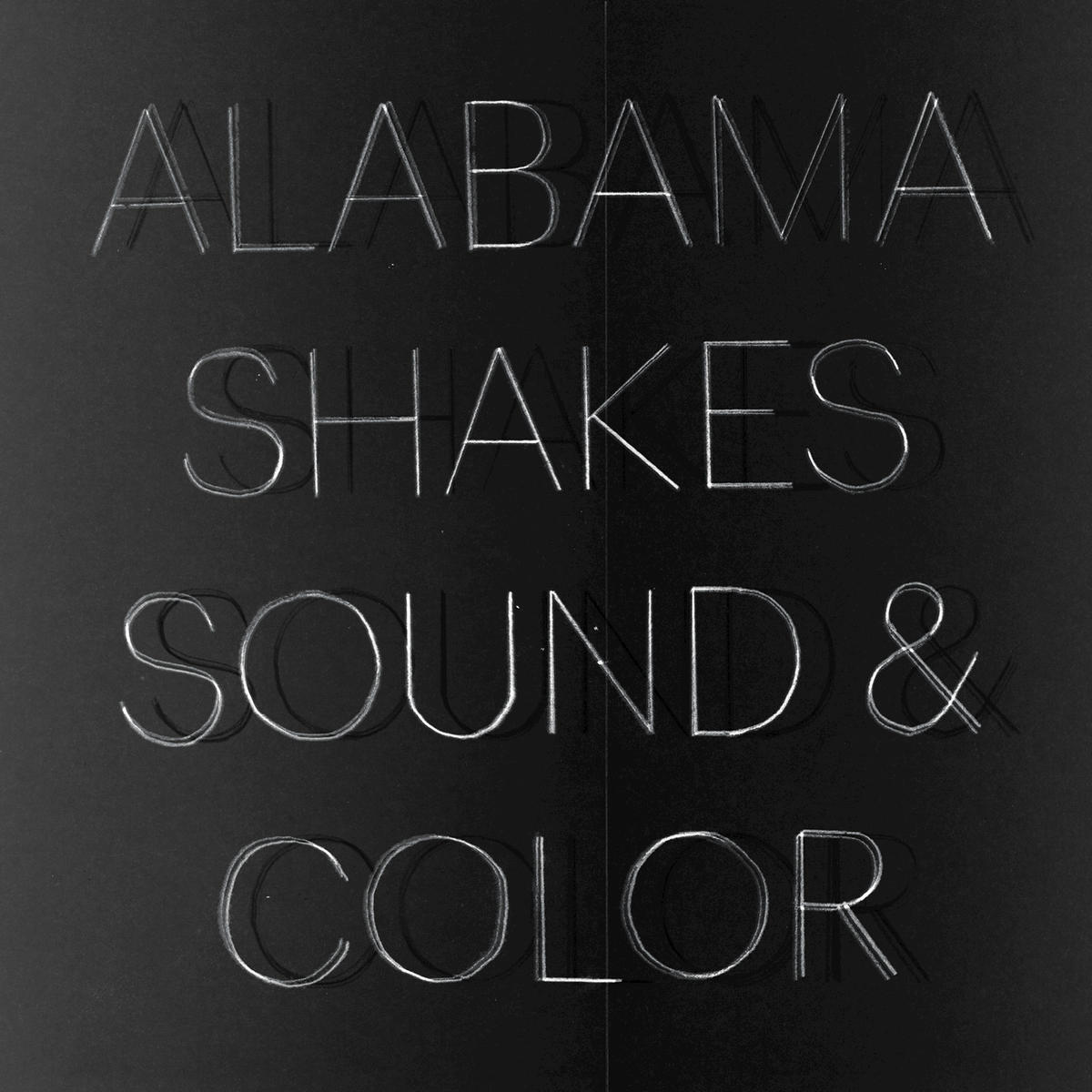 Alabama Shakes, Sound & Color
(ATO)
Alabama Shakes epitomize what a rock band should be in this era, mostly for what they lack. Confidence oozes out of every note that pours from singer Brittany Howard's mouth, but it doesn't translate to a big-headed ego. And most importantly, they manage to channel a spectrum of musical influences — including Southern soul and glam rock — without retreading the well-worn paths that others are content to glide on. On their second full-length, Sound & Color, Alabama Shakes aren't even comfortable following in their own footsteps, as successful as they were — and this time around, guitarist Heath Fogg, bassist Zac Cockerell, and drummer Steve Johnson let the world know that they're more than just a backing band for a powerful set of pipes. Howard's boisterous voice, inarguably the sparkling lure that hooked listeners on 2012's Boys and Girls, is as present as ever, but noticeably muted at times. It seems like an odd choice to bury something so precious under layers of effects, but it proves they needn't rely on her wild force to succeed. — NATASHA AFTANDILIANS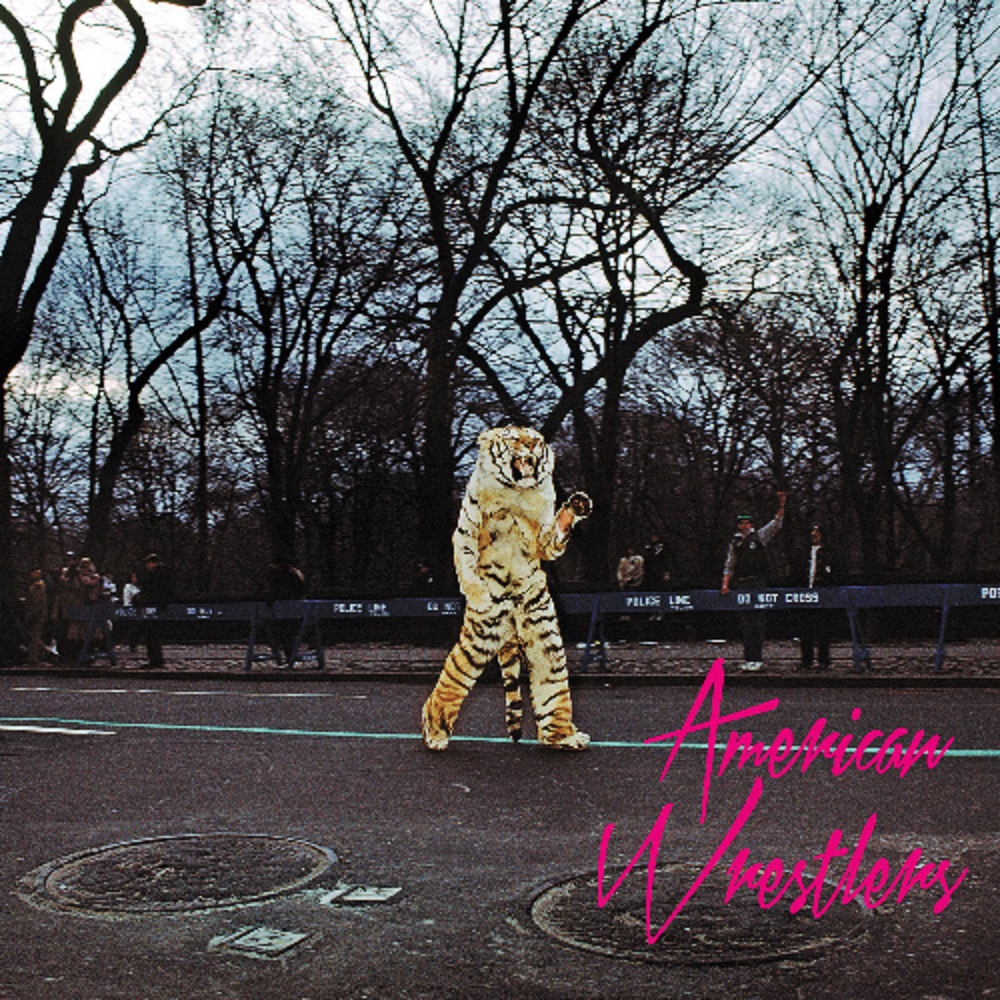 American Wrestlers, American Wrestlers
(Fat Possum)
The term "lo-fi" has come to be predominantly associated in underground rock with the omnipresent hiss and static of a 20-song Robert Pollard LP, but the audio of American Wrestlers is shitty in a more 21st-century way: poorly compressed, tinny-sounding, and frayed around the edges. That sounds problematic and might be a hard workaround for some audiophiles, but it's a good match for the album's tunes, which are gloriously open-armed and instantly connective. The soupy sonics, looping guitar riffs, and surprise shredding of one-man band Gary McClure may put American Wrestlers in league with acts like Real Estate and War on Drugs, but the melodies are pure '70s AM gold. You could go mad trying to recall what crossover classics the heart-clutching hooks to jams like "There's No Crying Over Me" and "I Can Do No Wrong" are vaguely reminiscent of, but it's more that the music is in McClure's DNA, less him pulling off any specifically insidious thefts. — ANDREW UNTERBERGER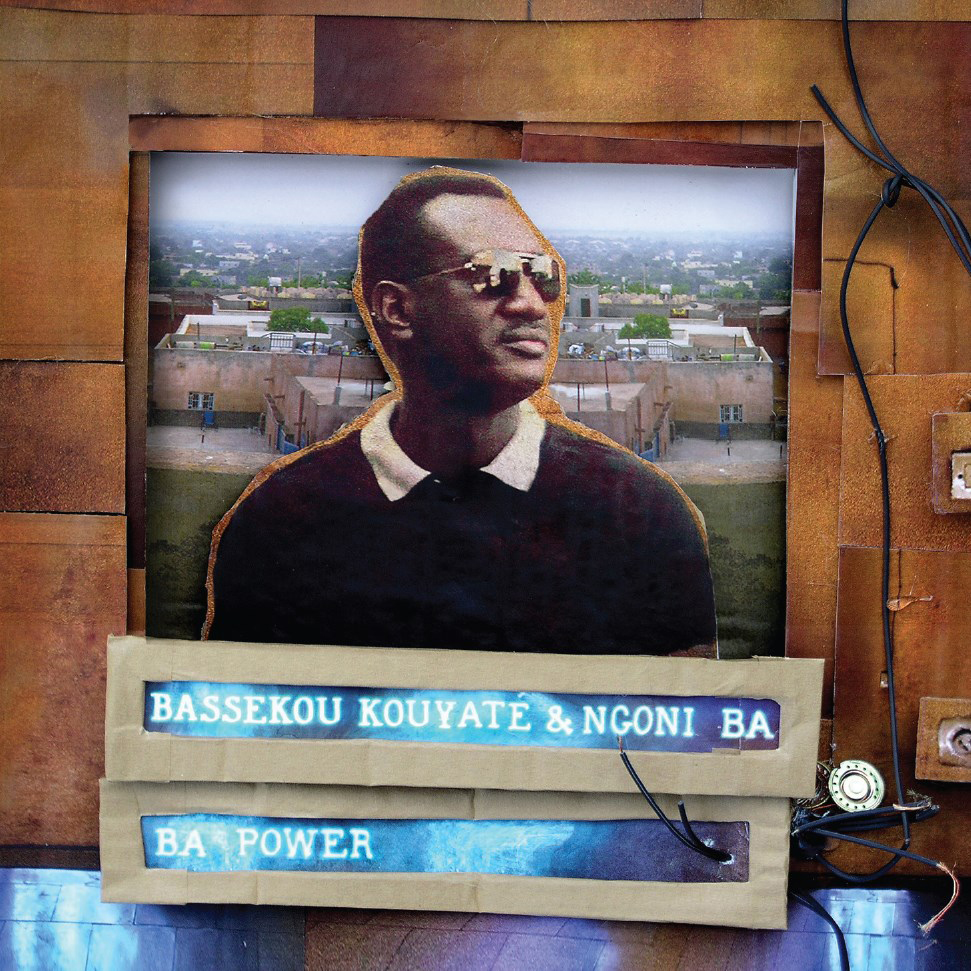 Bassekou Kouyate and Ngoni Ba, Ba Power
(Glitterbeat)
Bassekou Kouyaté's band is Ngoni Ba, which translates roughly as "The Big Ngoni," a pretty terrific description of what Kouyaté's selling, if you know what an "ngoni" is. "Lute" is the usual approximation, and that's accurate insofar as the wood- or gourd-based ngoni is a Malian variant (even if the West African-derived and more percussive banjo seems a closer spiritual cousin). But Kouyaté's ngoni collection has been retrofitted into hybridized electric instruments festooned with pickups, decked out with additional strings, and gloriously hooked through wah-wah pedals. The blueprint for much of Ba Power is the most raucous track from his 2013 breakout album, Jama Ko: the galloping "Ne Me Fatigue Pas," memorably punctuated by organ jabs suggestive of classic Afrobeat. Kouyaté offers an even more explicit nod towards Nigeria's Fela Kuti this time around via the propulsive "Waati." Kicking off with sharp riff cuts as koras skitter around the edges and the drums blast forth, it's a swift Afro-rock tour de force. But more idyllic sections resonate, too: The lovely "Te Duniya Laban" rivals anything off of Jama Ko, a lilting ode floating atop gentle blues/country ngoni. — JASON GUBBELS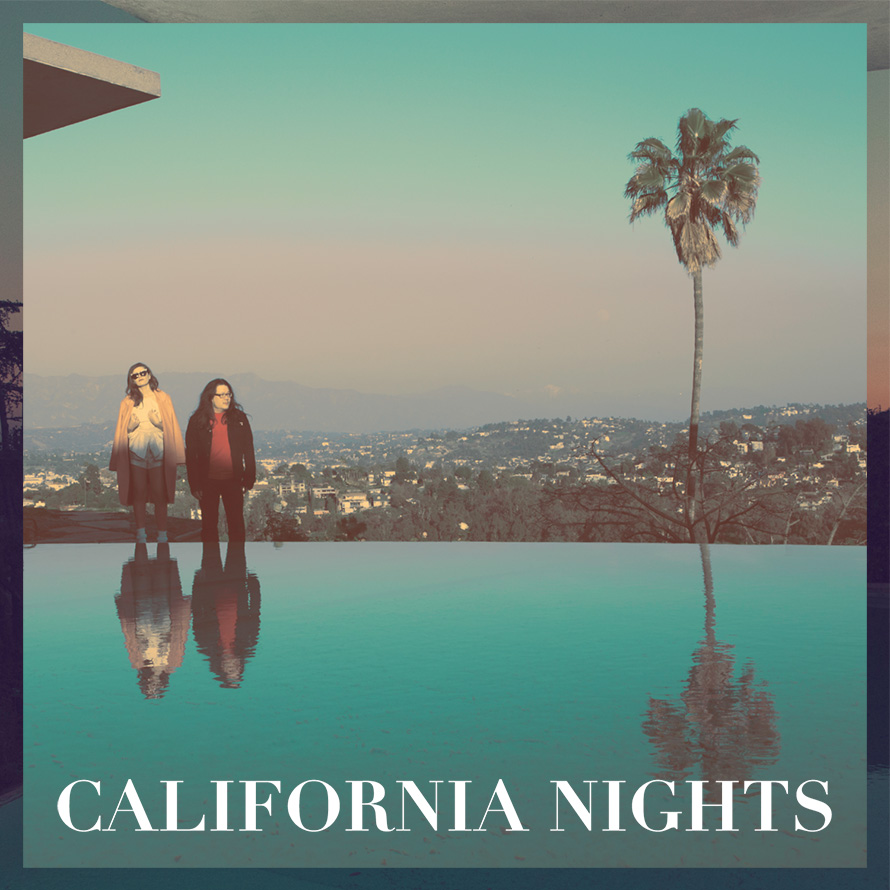 Best Coast, California Nights
(Harvest)
Best Coast's most ambitious full-length to date, California Nights dims the sunlight, juices up the turmoil, and demands a second look at a band that's actually been subverting its own pigeonhole since 2009. The laziest way to approach this LP would be to tag it as the duo's "serious album," which makes sense if you completely ignored the fine-tuned heartbreak of Crazy for You and its miserably beautiful, Jon Brion-arranged successor, The Only Place. But the story with California Nights is much less emotional than sonic: It's a case study in Going BiggerTM while fending off the inevitable "struggle to maintain artistic integrity" charge. The tracks aren't quite the bedroom-fidelity sleepers they leaned on in the past, but zigging when you could easily just — pardon me — coast is all the more commendable. — BRENNAN CARLEY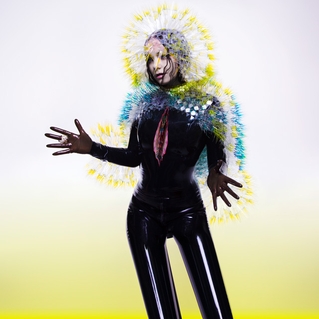 Björk, Vulnicura
(One Little Indian)
Vulnicura doesn't have the reach-out-and-grab-your-attention quality of Björk's more technicolor works, but it possesses a dramatic weight in its own right, moving along a Kübler-Ross model as Björk examines the death of her relationship and the end of her world, touching on early denial with "Lionsong" ("Maybe he will come out of this loving me"), anger ("I am bored of your / Apocalyptic obsessions," which also feels like a pretty wicked burn on Barney's Cremaster Cycle), and depression (the slow, wordless coda on centerpiece "Black Lake") as well as, if not hope, at least moving forward on "Mouth Mantra" ("Now I sacrifice this scar / Can you cut it off?"). All the while the backing tracks shift from mournful and defeated to… slightly less mournful and defeated. After a decade of diving deep into the abstract, Björk's now more grounded and human than ever, thanks to the two most unfathomable ideas of them all: love and heartache. — MICHAEL TEDDER Black Cilice, Mysteries
(Iron Bonehead)
Black Cilice has remained willfully esoteric for the entirety of their existence, but now that they've sworn allegiance to the underground darlings at the Iron Bonehead label, those days are numbered. With Mysteries, this Portuguese entity has recorded its best album yet, and one of 2015's early triumphs. This kind of raw, atmospheric black metal harkens back to when the genre was still wet with afterbirth. Here, simplicity is paramount, though there's more to these songs than one might immediately assume from the lo-fi production and stark aesthetic. Its melodies stagger through storms of wicked tremolo, slicing through the hypnotically repetitive riffs like a scythe. Mysteries may demand complete attention in order to unlock its secrets, but luckily for Black Cilice — and for us — it's worth it. — KIM KELLY
https://youtube.com/watch?v=i22qwMAJGqQ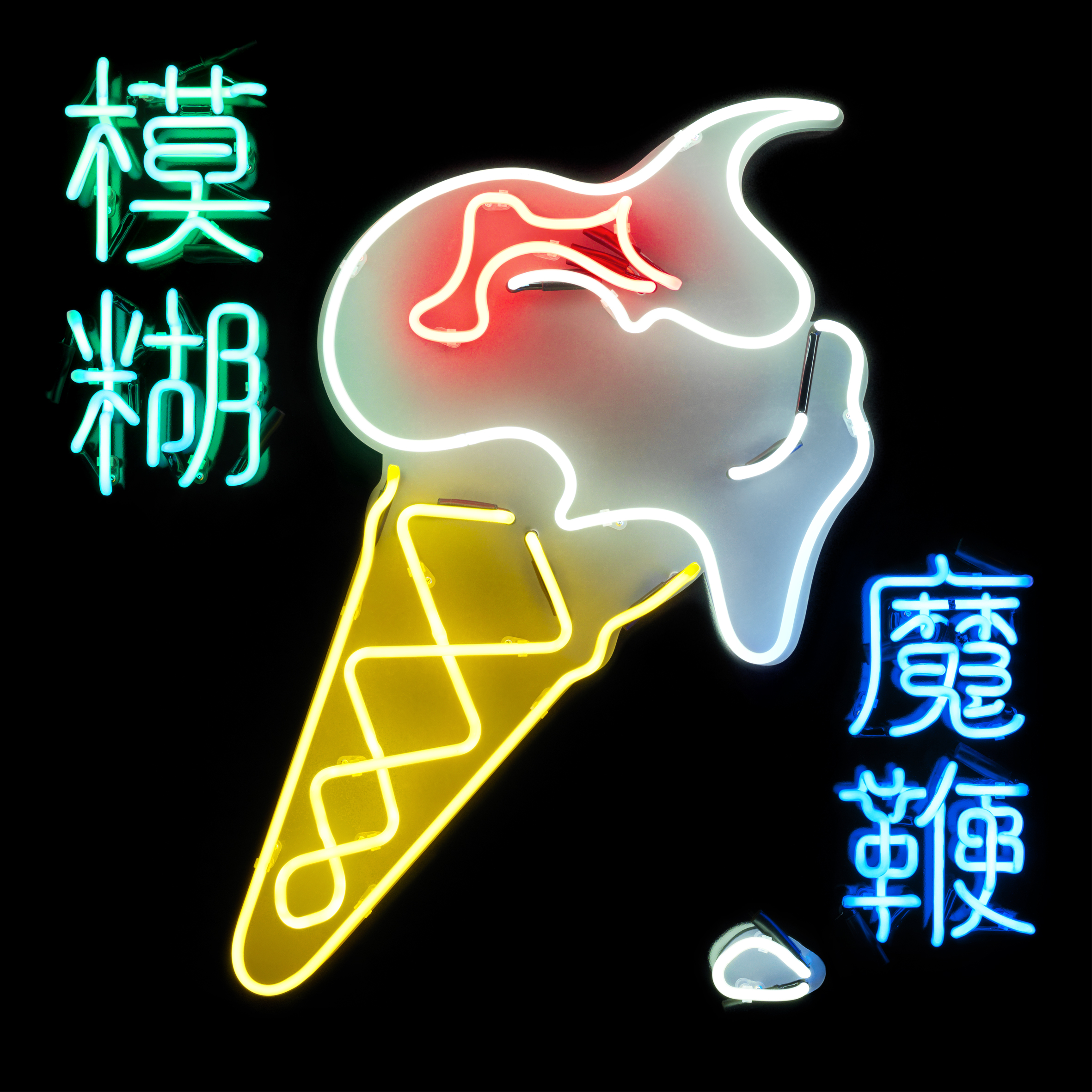 Blur, The Magic Whip
(Parlophone)
What Magic Whip shares with the rest of Blur's catalog, and the thing that reminds you about what a special band this is, is its general sense of unpredictability. Even without the roadblock riffers of the last few albums, or the oom-pah instrumentals of the "Life" trilogy, there's a variety of left turns taken on Magic Whip, with the sizzling new-wave guitar-pop of "I Broadcast" zooming out of nowhere to enliven the album's middle stretch, and the spectral builds to tracks like "Spaceman" and "Pyongyang" elevating those songs into stratospheres far beyond what you'd expect from their earthbound intros. Even without a pop classic like "Girls & Boys" or "For Tomorrow" to its credit, or a song suite as affecting as 13's brutal second half, Magic Whip finds enough majesty and intrigue in the band's more meditative days to remain worthy company to any of the band's classic LPs. — A.U.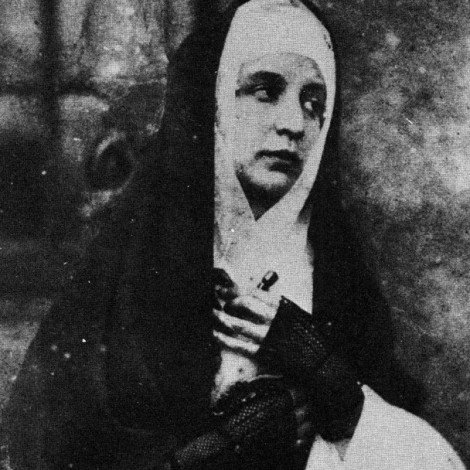 The Body / Thou, You, Whom I Have Always Hated
(Thrill Jockey)
Thanks to their shared, self-assigned task of redefining what "doom metal" can be, the Body and Thou are two of the most important names in extreme music right now; critics love them, fans really love them, and best of all, the two entities love each other. You, Whom I Have Always Hated packages together six new songs with Released from Love, a limited collaborative EP the superduo released in 2014. It sees their respective chaos energies feeding off one another to culminate in a 50-minute-long Ouroborosian orgy of feedback, fuzz, debilitating riffs, and nerve-wracking noise. Their mutual love for industrial surfaces in a chilling Nine Inch Nails cover, and their buried, sludgy roots often lumber into view. Every note sounds instinctual, every moment fluid; this is what happens when good friends come together to watch the world burn. — K.K.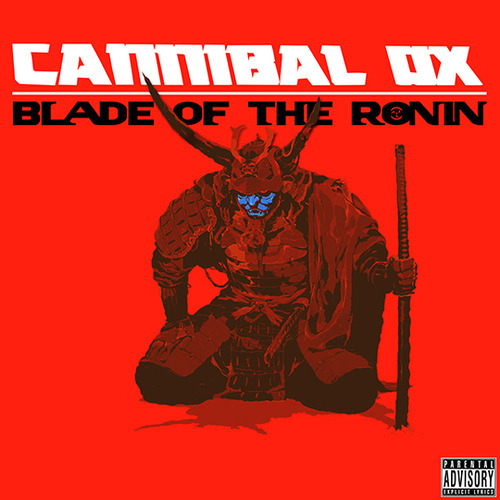 Cannibal Ox, The Blade of Ronin
(IGC)
Besides the usual mystical imagination of two guys prone to titling songs "Battle for Asgard," a r?nin is a samurai with no masters. Sounds about right; Cannibal Ox have nothing to lose and loads to prove. But let's not get too swept up in an underdog story. Ronin is a very good album and new producer BILL COSMIQ's beats run along the lines of "contemplative orchestral fanfare," with washes of psychedelia and Shaolin-style code-speak. Thirty-seven-year-old, gruff-voiced headliner Vast Aire still has an instantly recognizable delivery unlike almost anyone else — Freeway meets, uh, Lyrics Born maybe? — and still crafts deliriously beautiful rhyme origami punctuated by non-sequiturs. His boasts can be fantastically bizarre ("I'm the spy who loved your daughter / But on this night I'm the sergeant of slaughter"), and on "Psalm 82″ he utters the most menacing "Olly olly oxen free!" of all time. Sometimes he falls flat ("Hey, ain't you that dude who got caught touching Pikachu?"), but overall the new Ox benefits well from the changed landscape; with production shorn of El-P's weirdness ten years ago, tracks like "Blade (The Art of Ox)" or the Doom-assisted "Iron Rose" would've registered as high-grade Jedi Mind Tricks. Now they're sweeping vestiges of a lost art, avant-rap with something to chew on. — D.W.