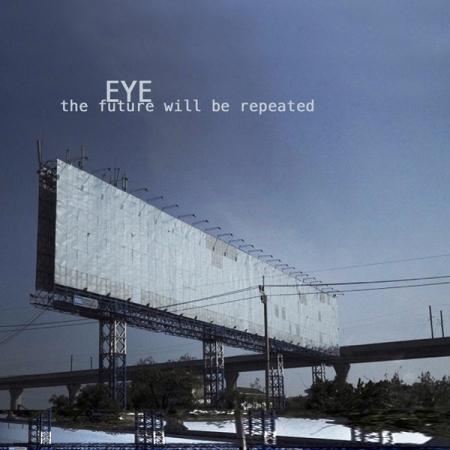 Eye, The Future Will Be Repeated
(Ba Da Bing)
When it comes to scuzz-rock geography, never sleep on New Zealand. Though the Dead C, the Clean, Tall Dwarfs, and the 3Ds leap to mind immediately, keep an ear open for Dunedin-based Eye, an emerging quartet featuring current and former members of Double Leopards, Sandoz Lab Technicians, and the Terminals. Third LP The Future Will Be Repeated is blurred and indecisive in all of the best ways, a half-dozen awesome out instrumentals that dodder in place delightfully. On opener "Loader," Eye overflow with effects and samples, coming off like a less fastidious Mountains. "Owls at Noon" howls with cavernous feedback and flaunts shuddering, elephantine squeal, a skeletal backbeat spattering beneath. By the time the mutant piano-jazz of "Gentle" arrives, your consciousness will have been turned inside out. — RAYMOND CUMMINGS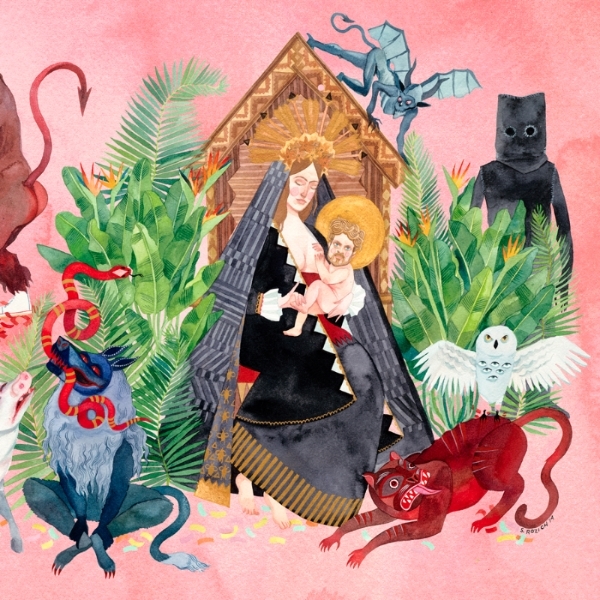 Father John Misty, I Love You, Honeybear
(Sub Pop)
Josh Tillman's debut in the Father John Misty guise — 2012's Fear Fun — was a compelling wander through a carefully tilled garden of psych-folk. Conversely, the encore, I Love You, Honeybear, is littered with carefully wired bombs meant to blow up in the face of those seeking straightforward love songs. For an album so reverent of its romantic gestures, this LP often spits serious venom. "She says, like, 'literally,' music is the air she breathes / And the malaprops make me wanna fuckin' scream / I wonder if she even knows what that word means," he deadpans on "The Night Josh Tillman Came to Our Apartment." It's grimly funny stuff, Disney schmaltz by way of John Oliver, a mindfuck that slashes expectations just as it conforms to them.
In the same breath, though, the recently married singer-songwriter can't manage to suppress the cheerful twinkle in his eye. Goopy doesn't even begin to touch the sincerity of a song like "Chateau Lobby #4 (in C for Two Virgins)," which unearths the mush-mouthed romantic within. "You left a note in your perfect script / 'Stay as long as you want' / And I haven't left your bed since," he sings in 2015's most down-to-earth relationship scene thus far. If Tillman's this brilliantly pointed as a paramour, we're scared to hear the breakup album. — B.C.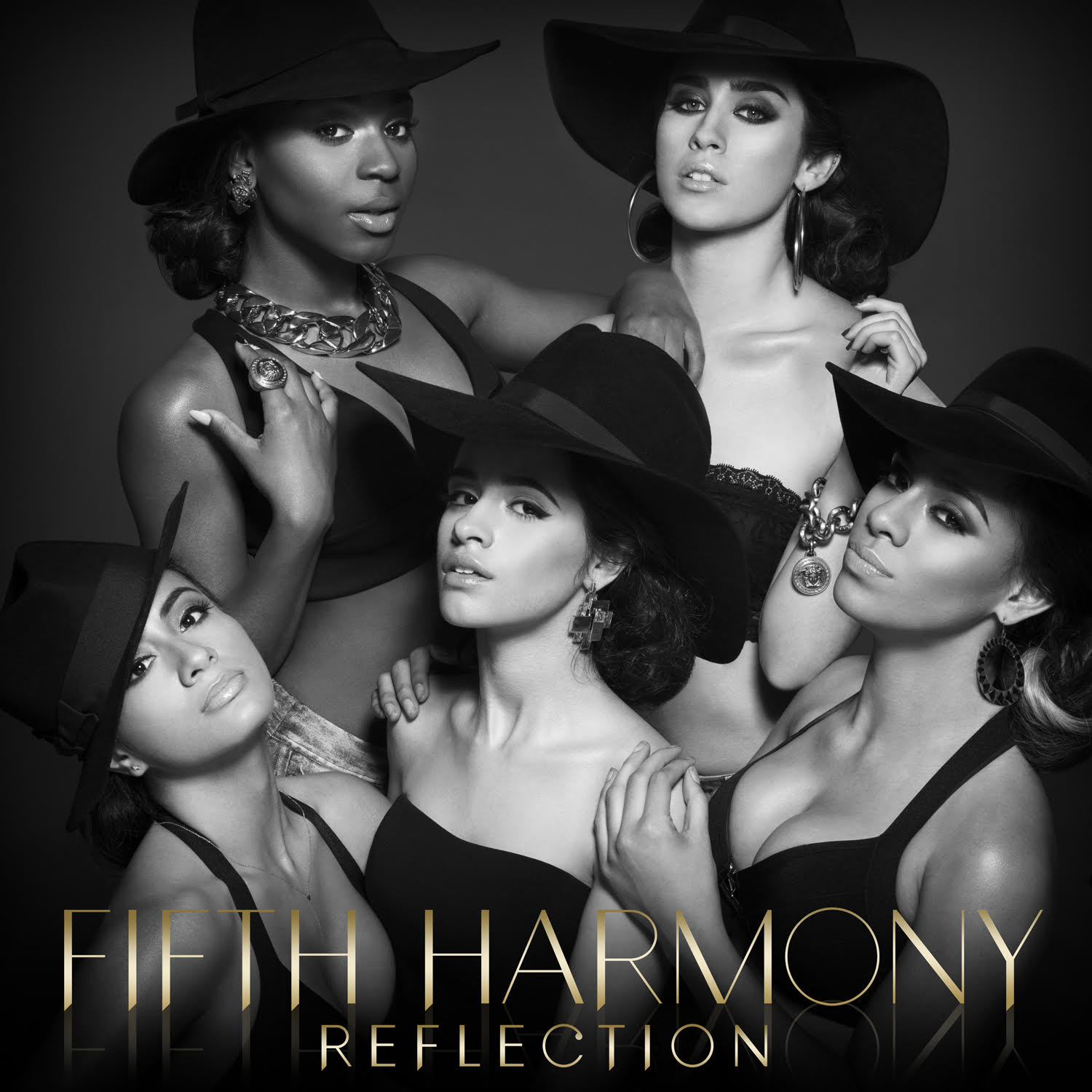 Fifth Harmony, Reflection
(Epic) 
For an album two years in the making (one that sports collaborations with Meghan Trainor, Dr. Luke, and Cirkut), Fifth Harmony's Reflection sounds both cohesive and modern. That said, as a debut LP, it's a bit of a muffled statement: We're here, we're full of cheer, and… that's pretty much it. But musically, Fifth Harmony never abandon their on-point hairography or picture-perfect grins for a second. Each member of the group plays to her respective strengths consistently. Their MVP, Camila Cabello, lobs piercing vocals upwards, teeming with oversized spunk and personality. Normani Kordei treats her voice like a weapon with endless ammunition, scaling notes without fear; Dinah Jane Hansen growls with control; Ally Brooke has a caramelized belt that often lilts; and Lauren Jauregui brings a wisdom beyond her 18 years to her phrasing and delivery. Together, they harmonize without faltering — an improbability in today's mostly group-free pop landscape. — B.C.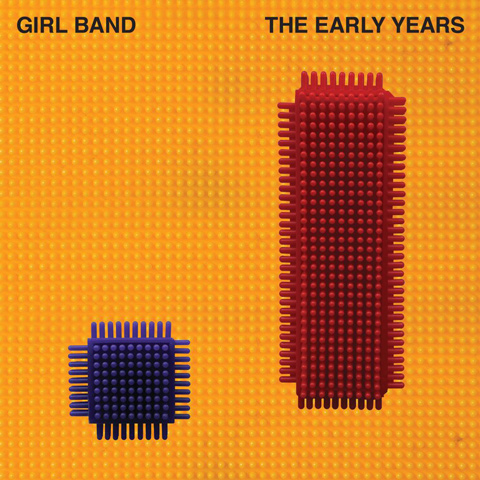 Girl Band, The Early

Years

EP
(Rough Trade)
Ask John Lydon: Anger is an energy, but disco is a weapon. Like so many other first-wave punks and post-punks — Wire, Joy Division, the Clash, and Blondie — Johnny Rotten eventually discovered that setting his shredding guitars and caterwauling vocals to a dance-floor thump gave his music a power and an immediacy beyond just going faster, louder, and further out of control. The lesson has been well-heeded since, with disco-punk briefly bubbling up as the Sound of the Moment in the early-mid-'00s, led by bands like the Rapture, !!!, and LCD Soundsystem. But none of those acts blends the two styles quite like Girl Band, who eschew finding the midpoint between dance-floor momentum and punk rawness for something that instead pushes both sounds to the very extremes of their fringes, swirling them into a Molotov cocktail of throbbing devastation. Their squall is as destructive as ever, but now it's been streamlined to nuclear levels with the integration of groove, making the band's abrasive fury undeniable and giving them a sound entirely their own. — A.U.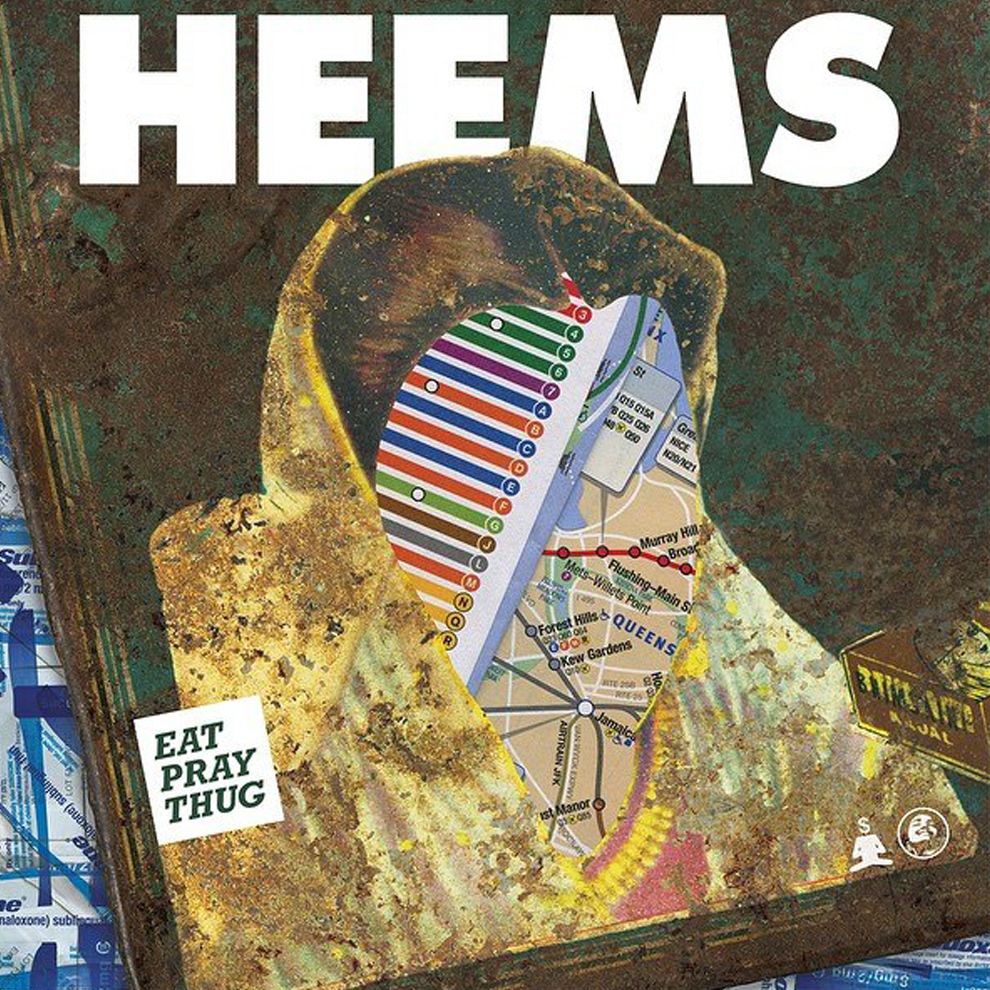 Heems, Eat Pray Thug
(Megaforce)
It shouldn't be news that there was a lot more to Das Racist than jokes (or "trolling," a term favored by the kind of white rap critics who deserve to be trolled). But the debut solo album from Himanshu Suri (a.k.a. former DR rapper Heems) uses the medium that Chuck D once famously referred to as "the black CNN" to examine NYC's broken heart from a far less voiced POV than Jay Z or Woody Allen (and far more directly affected). The centerpiece is "Flag Shopping," which reports how 9/11 really affected Suri: "They're staring at our turbans / They're calling them rags / They're calling them towels." The lifelong city-proud 29-year-old was plainly confused by the sudden uptick in racism: "We sad like they sad." In many ways, Eat Pray Thug is a prequel to Das Racist, filling in the biographical gaps of a seemingly inscrutable wiseass from when he had to cry before he could laugh. — D.W.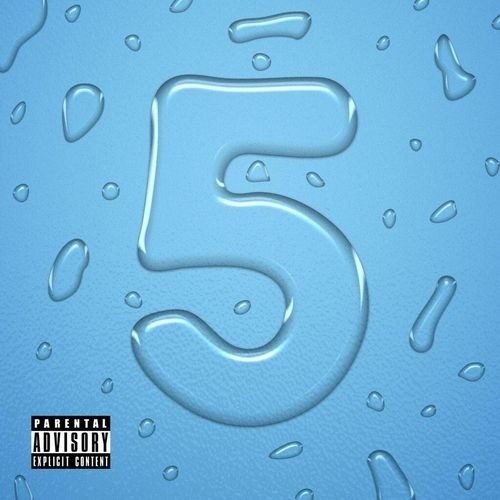 iLoveMakonnen, Drink More Water 5
(Self-Released)
Unless Drake's Views From the 6 enlists a Celtic harp player, Drink More Water 5 will be the prettiest rap release of 2015. Makonnen Sheran has amped up his voice, for one thing — gone is the shy-sounding dork who (winningly) mumbled the word "choos-ay" like he was still trying to fill a placeholder rhyme for "Tuesday." Here, he confidently glides across the title phrase in "Whip It (Remix)," while Migos skitter giddily in the other direction. The eponymous opening freestyle finds Makonnen scrunching himself into a stoned, Heems-like growl, and "Super Clean" follows with a complete 180, rhyming over ersatz film-score keyboard pads in a simple pattern reminiscent of P.M. Dawn or De La Soul's "Me, Myself and I." The crystalline "Other Guys" sounds, of all things, like Animal Collective circa Feels or Strawberry Jam. And on the gloriously twinkly centerpiece "Slow It Down" he creates a low/high call-and-response with himself, cresting his pitch on surprisingly blunt reveals like "All your friends sell cocaine too!" Sheran could've named this If You're Hearing This There's Plenty of Time: one of those mixtapes where you can hear the raw talent turning pro fast. — D.W.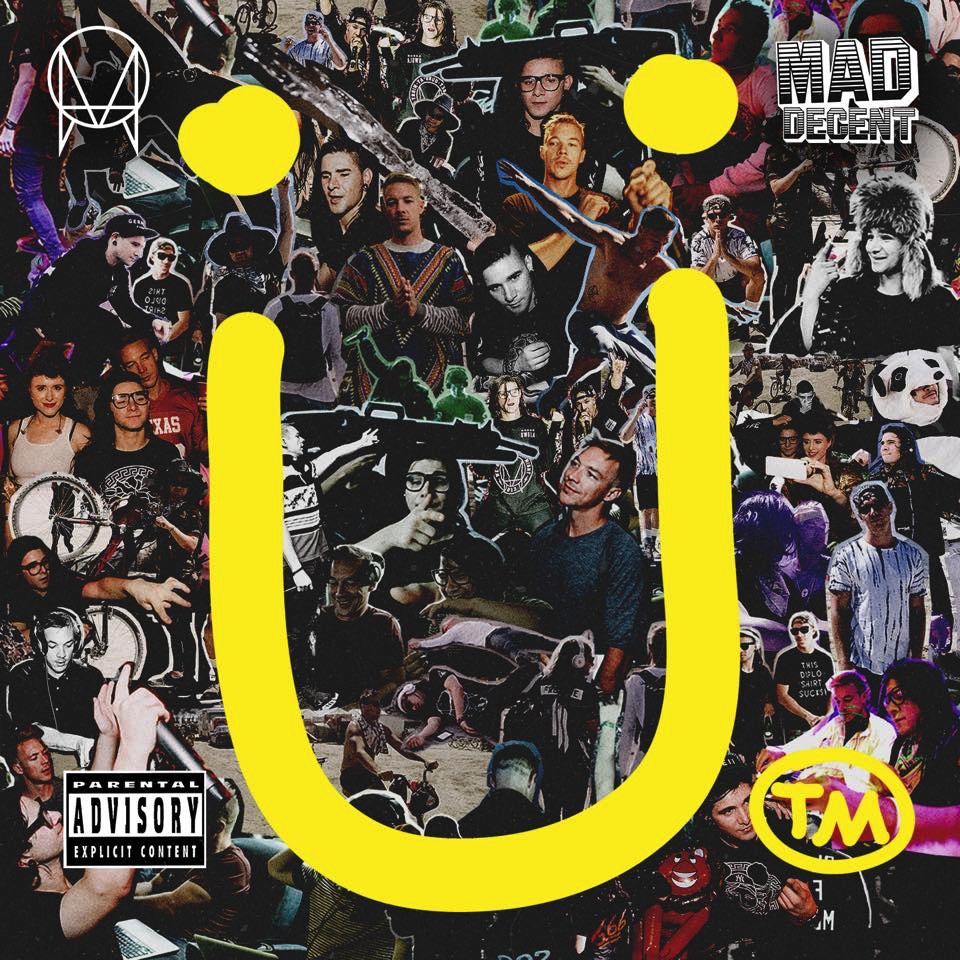 Jack Ü, Jack Ü
(Atlantic/Mad Decent/OWSLA)
Last year, Skrillex's long-awaited full-length debut Recess was a surprisingly rigid stab at artistic respectability, but Skrillex and Diplo Present Jack Ü returns him to classic Bangarang territory: 35 minutes of all the ADHD-riddled dance music and off-the-wall guests you can stand. Leave it to Diplo, the 36-year-old human embodiment of the entire Spring Breakers movie, to return Skrillex to his roots — laying perfectly corroded, blue-screen-of-death synth pretzels under the clap-happy statement-of-purpose "Beats Knockin'" and the bleeding-amplifier reggaeton of "Jungle Bae." Even the trolololololol Justin Bieber PBR&B showcase "Where Are Ü Now" comes outfitted with an addictive bent rainforest flute thing that wouldn't sound out of place on, say, M.I.A.'s Kala. As a guileless continuation of the escapist, dub-tinged blowout that Diplo effortlessly pursued with Major Lazer, Jack Ü is one of the beatiest prizes of the year so far: a proud celebrity fiasco with audio popcorn galore snapping every which way. — D.W.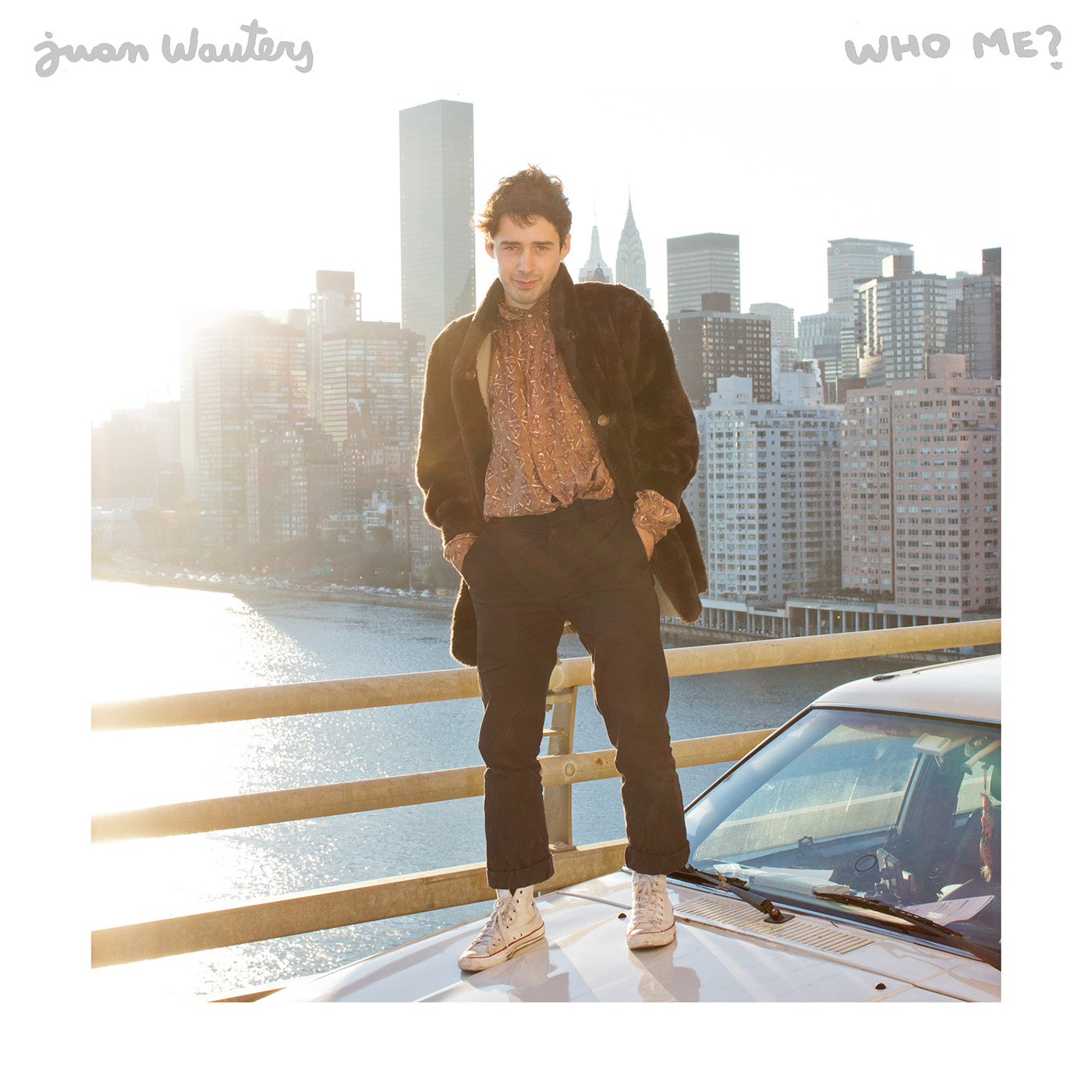 Juan Wauters, Who Me?
(Captured Tracks)
Like a movie that is good (in his words), Juan Wauters' songs require your attention. The Queens-via-Uruguay singer songwriter has one of the year's best new albums on Who Me?, his second LP since leaving punk group the Beets to go solo and his most fully-formed work yet. The collection features 13 mostly autobiographical but relatable tales: daytime insomnia on "There's Something Still There," vicarious parental living "This Is I," and relationship limbo on "Woodside Queens." They're all endearingly direct but cleverly detailed. Even the couple of songs performed in Spanish are unmistakably imbued with his winning personality, playful and intimate and as cool as the album cover, an arresting image featuring Wauters calmly holding up traffic on New York's Queensboro Bridge. — A.U.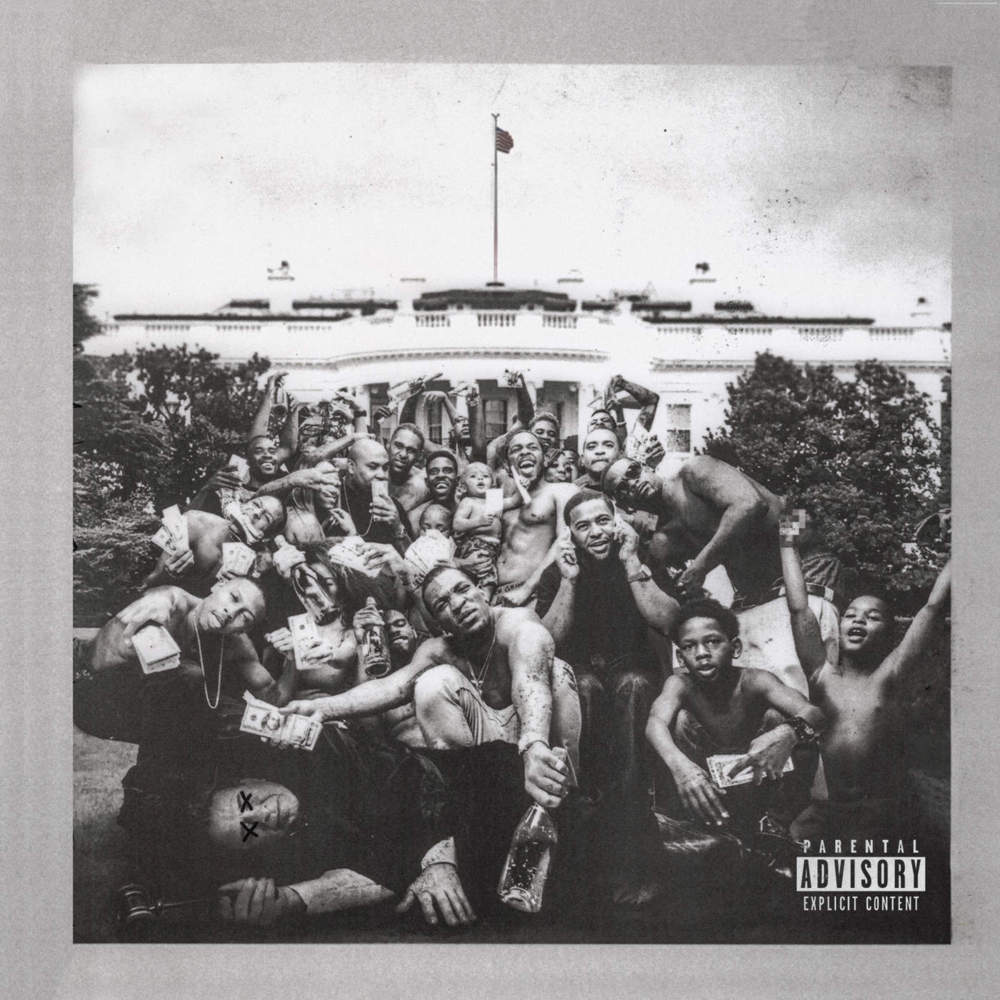 Kendrick Lamar, To Pimp a Butterfly
(Top Dawg/Interscope)
This album is mandatory listening; serious rap fans who shun Mr. West due to his interfering personality (or Wayne, Drake, Nicki, Jay, and Em) don't have that out here because Kendrick doesn't pretend to be Hova or Yeezus — just another young black man that Uncle Sam's ready to fuck up. Survivor's guilt drives To Pimp a Butterfly, whether he's castigating himself on "The Blacker the Berry" for being no better than the police, or chiding anyone listening to "Institutionalized" that "Shit don't change until you wash your ass."
Listenability is the difference between the majesty of this 79-minute behemoth on paper, and the songs it needs to succeed. So let's give it up to the astounding thicket of music here, the best-produced rap since the dawn of Drake: shades of Miles Davis' On the Corner and free jazz all over (which follows the news that jazz has become the lowest-selling music genre), as well as Sly Stone's There's a Riot Goin' On and Funkadelic and Erykah Badu's similarly wah-crazy but comparatively lo-fi New Amerykah: 4th World War. The drums on "Momma" click metallically like some unholy matrimony between the Neptunes and Einstürzende Neubauten. When he samples Sufjan Stevens, it's from The Age of fucking Adz. — D.W.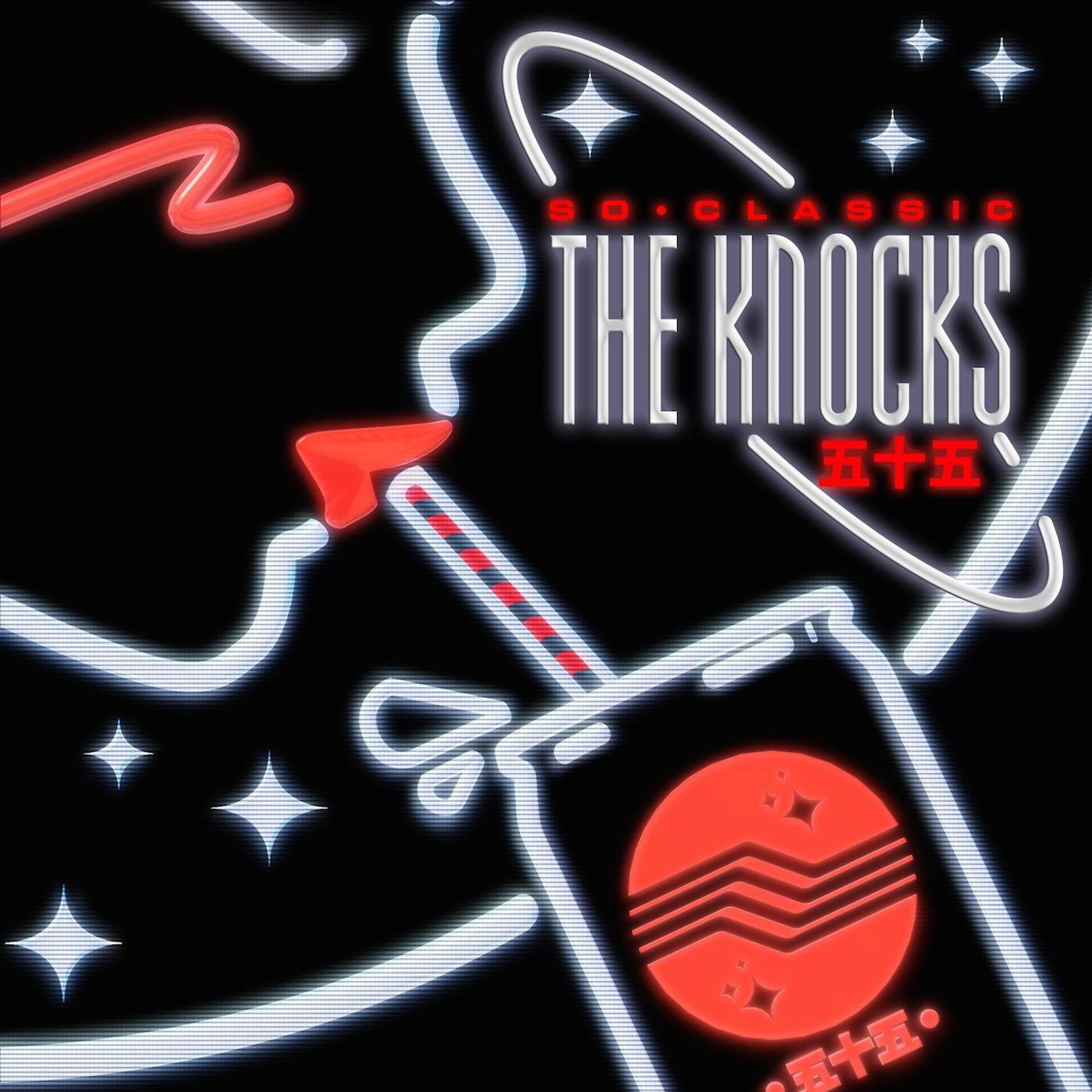 The Knocks, So Classic EP
(Big Beat)
If you're looking to hear what New York City streets at 5 a.m. sound like on any given morning, bump the Knocks' excellent new EP up as loud as you can. It's short — four tracks and a remix — but it slinks and struts all over the cobblestone like drunken partygoers in surprising command of their senses. "Dancing With Myself" finds James "JPatt" Patterson laying down vocals so slick that you might slip right into his grasp, with the song's cascading sax solo bringing everything to a close as the sun comes up. "Collect My Love" employs Glee's Alex Newell for the most theatrical rendition of a Daft Punk antecedent anyone could've imagined, but the duo reigns him in just enough with their secret weapon: impressively nuanced production that still knocks. — B.C.