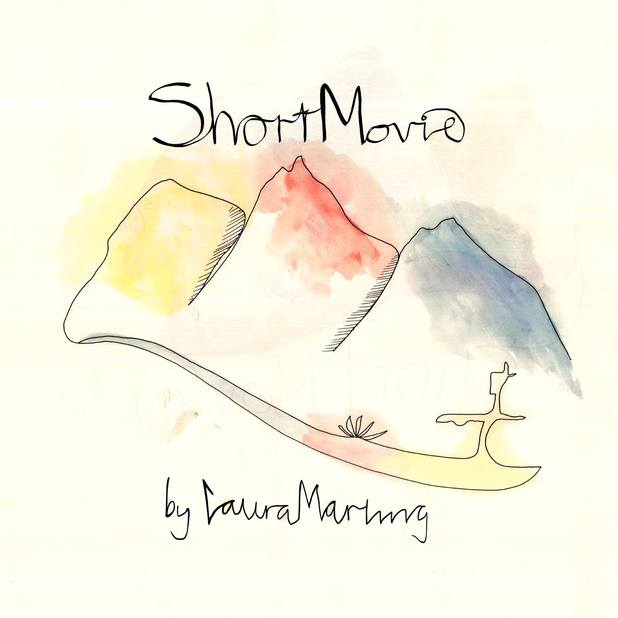 Laura Marling, Short Movie
(Ribbon Music)
Calling Short Movie Laura Marling's most mature album seems redundant, if not downright insulting — it's her latest effort and she's barely 25 years old, of course it's her most mature album — but the pervading sensation of the LP is one of the singer-songwriter growing into her second skin. From the first track, "Warrior," she's casting off dudes that aren't worthy of her support, declaring, "You have my love but it will not make you grow / I can't be your horse anymore / You're not the warrior I would die for." It's a Beyoncé-like sentiment, but delivered more with matter-of-fact empathy than spitting disdain, almost maternal in its deep disappointment. That feeling lasts until closer "Worship Me," which Marling starts off with the admonishment "Little boy I know you want something from me / Yes, I might be blind but I am free / Don't you try and take that away from me," leading to her offering, "It's God you need / Sit down and worship me." The self-assuredness is remarkable, expressed with such minimal bravado that it sounds like a reasonable enough proposal. — A.U.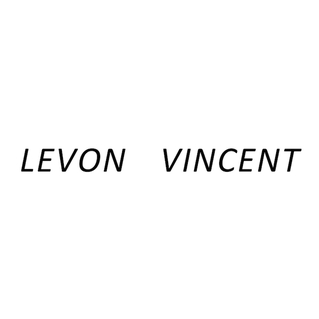 Levon Vincent, Levon Vincent
(Novel Sound)
Levon Vincent has achieved near mythical status in dance music's underground, sending down brilliant dance-floor bombs from on high once or twice per year. He begins 2015 with his largest work to date: a self-titled 4xLP album embracing home listeners within club-friendly structures. His unexpectedly light-touch percussion leaves plenty of room for widescreen melodies to reveal their hypnotic beauty, aided by impeccable sound design. He makes time for a few bangers as well, like the anthemic "Anti-Corporate Music" and "Junkies on Herman Strasse." But above all, the album feels epic in scope, imbuing the banality of everyday life with stunning tension and emotional weight in a way few producers can hope to touch. — STEVE MIZEK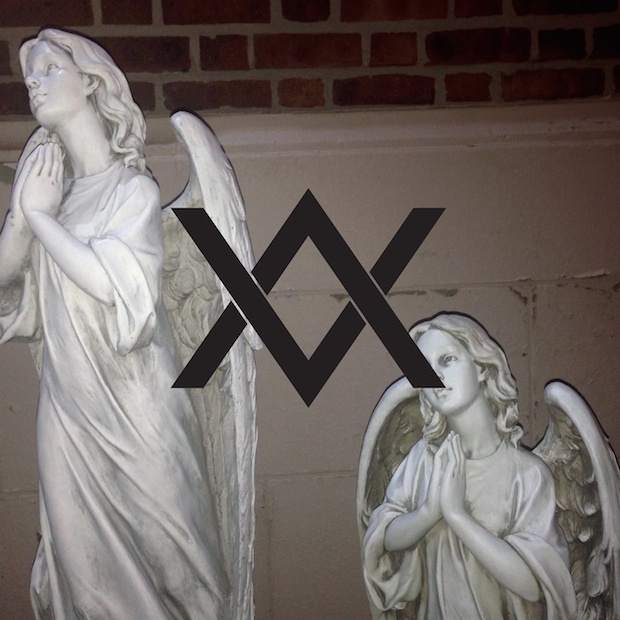 Liturgy, The Ark Work
(Thrill Jockey)
Any listener who insists on evaluating Liturgy only on a scale from brutal-to-exuberant will be disappointed with The Ark Work's refusal to yield to simplistic future-of-metal narratives. The burst-oriented metal sections of "Follow" and "Follow II" feel more like intermissions, and the most vintage guitar-terror moments on "Reign Array" and "Total War" could use some of the emotional release we took for granted on Aesthethica; Ark Work is best at its most explorative rather than its most punishing. For a band previously hailed and reviled for its supposedly sacrilege approach, this is the real radical departure worthy of admiration. — J.J. LANG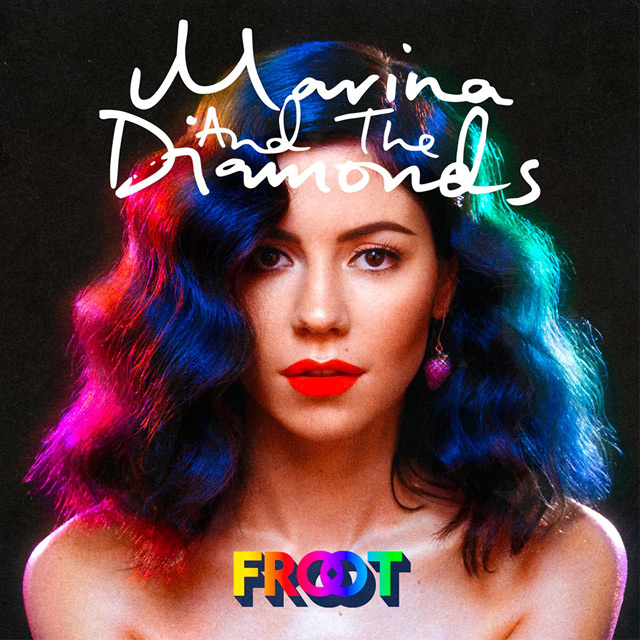 Marina & the Diamonds, Froot
(Atlantic)
After closing the door on her Electra Heart era, Marina Diamandis knew she needed to reinvent her persona. Froot achieves just that, adeptly flirting with chart sugar on the title track and "Better Than That" but more often than not, digging her heels into raw, nail-biting reality. "Happy" is anything but, a somber but wholly necessary trudge through a relationship's unfurling. All throughout, Diamandis' voice hits the biggest, gnarliest trills, stamping Froot with a uniquely personal touch. Is the payoff immediate? No, but that's what makes Marina such an interesting character in the pop landscape. Her work asks for work back, just like life does. You get from it what you give. You ain't got her number and you can't pin her down. — B.C.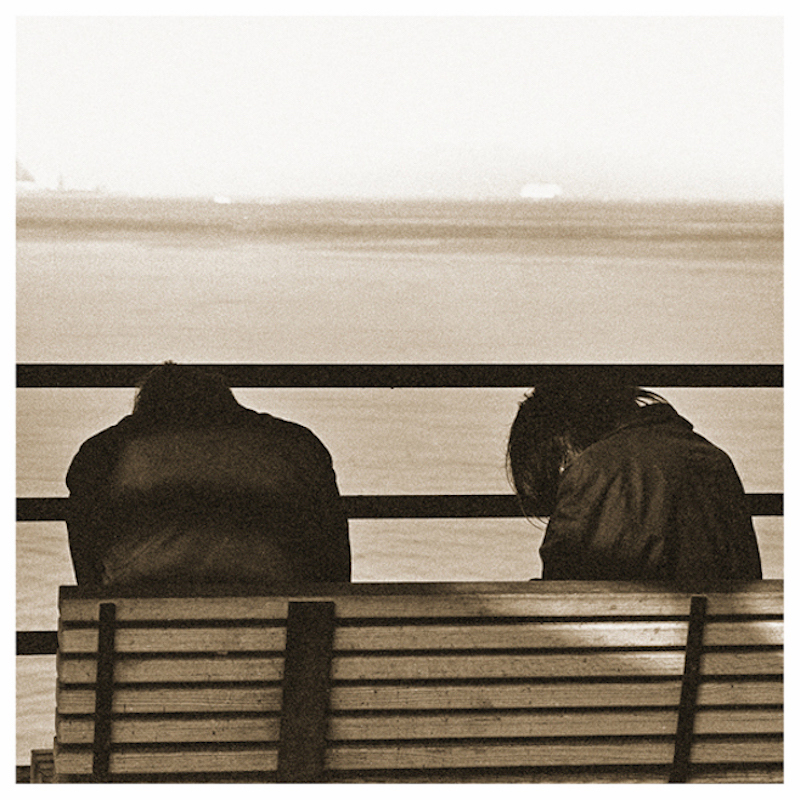 METZ, METZ II
(Sub Pop)
On METZ's clangorous, self-titled debut, every compositional tool in their rehearsal space was a sledgehammer and every song looked like a nail. Like a host of similarly acerbic power trios before them, the Toronto three-piece relied on the unified clatter and roar of guitar, bass, and drums as the nauseating bedrock for their monolithic constructions. While their second full-length largely hangs onto that architectural austerity, it also throws a spanner in the works. With found-sound recordings, more idiosyncratic arrangements, and a general willingness to get a little weird, the band's picked up a whole new toolbox — one that allows them a precision and depth to match their assault. It's common for bands bent on destruction to dial things back as they move ahead, but METZ has no such designs. II, like the record that preceded it, is still a seasick and unyielding document of brutalist experimentation. But because the band is willing to explore different avenues, there's more corners to get lost in. They've realized that tools other than a sledgehammer can do some serious damage — that say, a screwdriver, a jackhammer, a table saw, can be used for even more creative mutilation. — COLIN JOYCE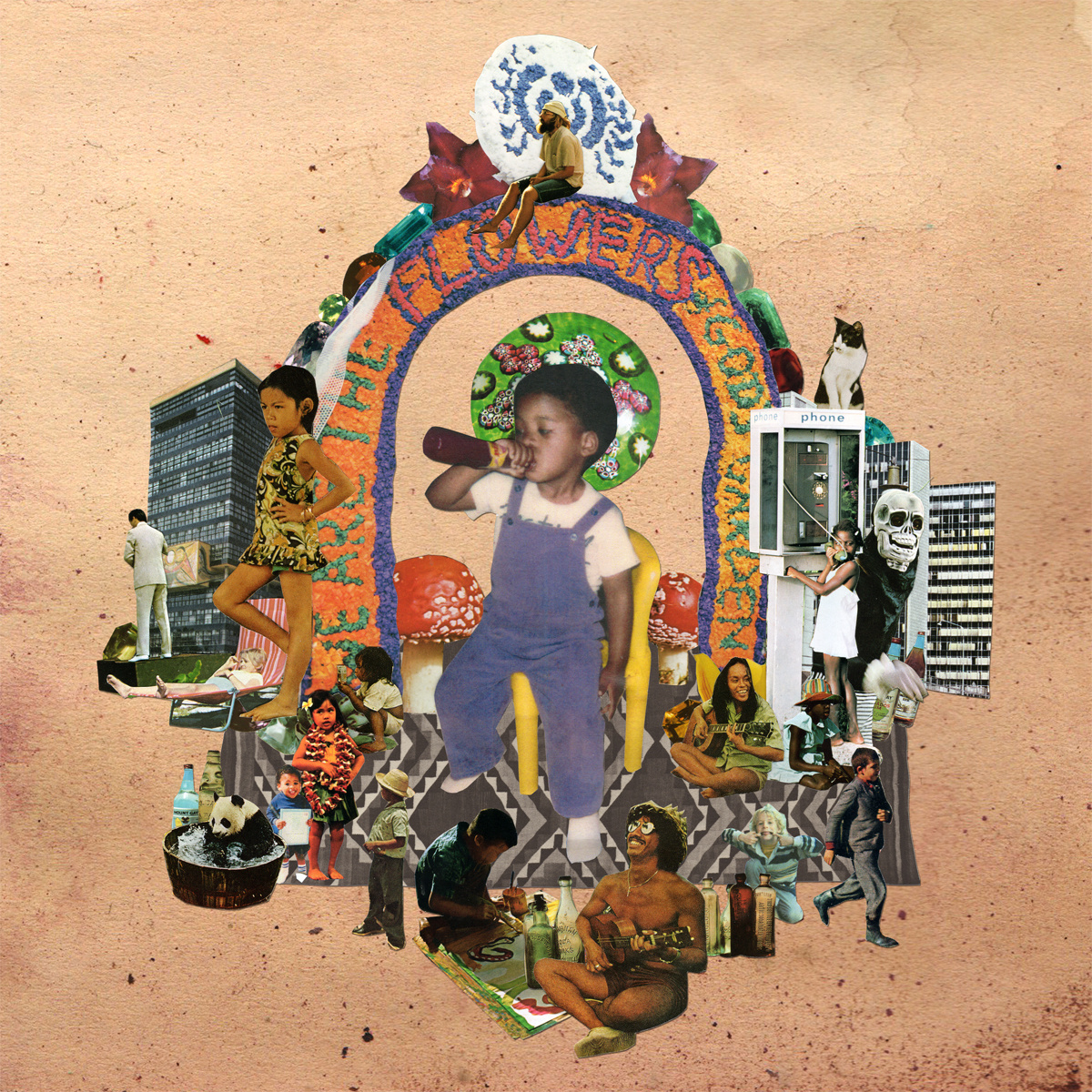 Monster Rally & Jay Stone, Foreign Pedestrians
(Gold Robot)
At just seven songs and 22 minutes (twice that if you count the instrumentals of each track, which appear in the same order after the album proper is through), Foreign Pedestrians is as brisk and enjoyable a listen as you'll find in early 2015. There may be a kind of inherent retro-ness to the album, by virtue of both the '50s and '60s-style soundscapes that producer Monster Rally (real name: Ted Feighan) samples and of the '90s-era influences that clearly weigh heavily on the sound and style of both Rally and rapper Jay Stone; but a large part of that feeling just comes from the fact that there's so little out there in hip-hop right now that sounds like this. And based on how satisfying their debut effort is, it may have been something we were missing more than we realize — and something it's tough not to crave more of once the too-brief LP is over. — A.U.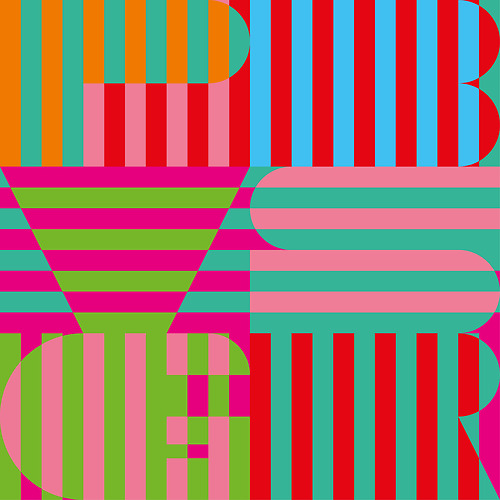 Panda Bear, Panda Bear Meets the Grim Reaper
(Domino)
Despite building his popularity on two pop-aware records (2007's Person Pitch and 2011's Tomboy), Noah Lennox — a.k.a. Animal Collective's Panda Bear — returns to, embraces, and (in some cases) redefines his strain of experimental music on his fourth solo album, Panda Bear Meets the Grim Reaper. Compared to the freak-folkish Young Prayer (2004), the pop-minded Person Pitch, or the frostily electronic Tomboy, it's the 36-year-old's most explorative effort yet, in a catalog not lacking in curiosity. With his sincere reluctance to create the same thing twice, Lennox understands how to be as fluid and malleable as the very esoteric orchestrations he births. Grim Reaper is an unedited adventure of blossoming soundscapes, vision-blurring, dissonant melodies, and cheerful robot dance numbers. If this is what meeting the grim reaper sounds like, then let's draw up a will and meet Lennox at the cemetery gates. — RACHEL BRODSKY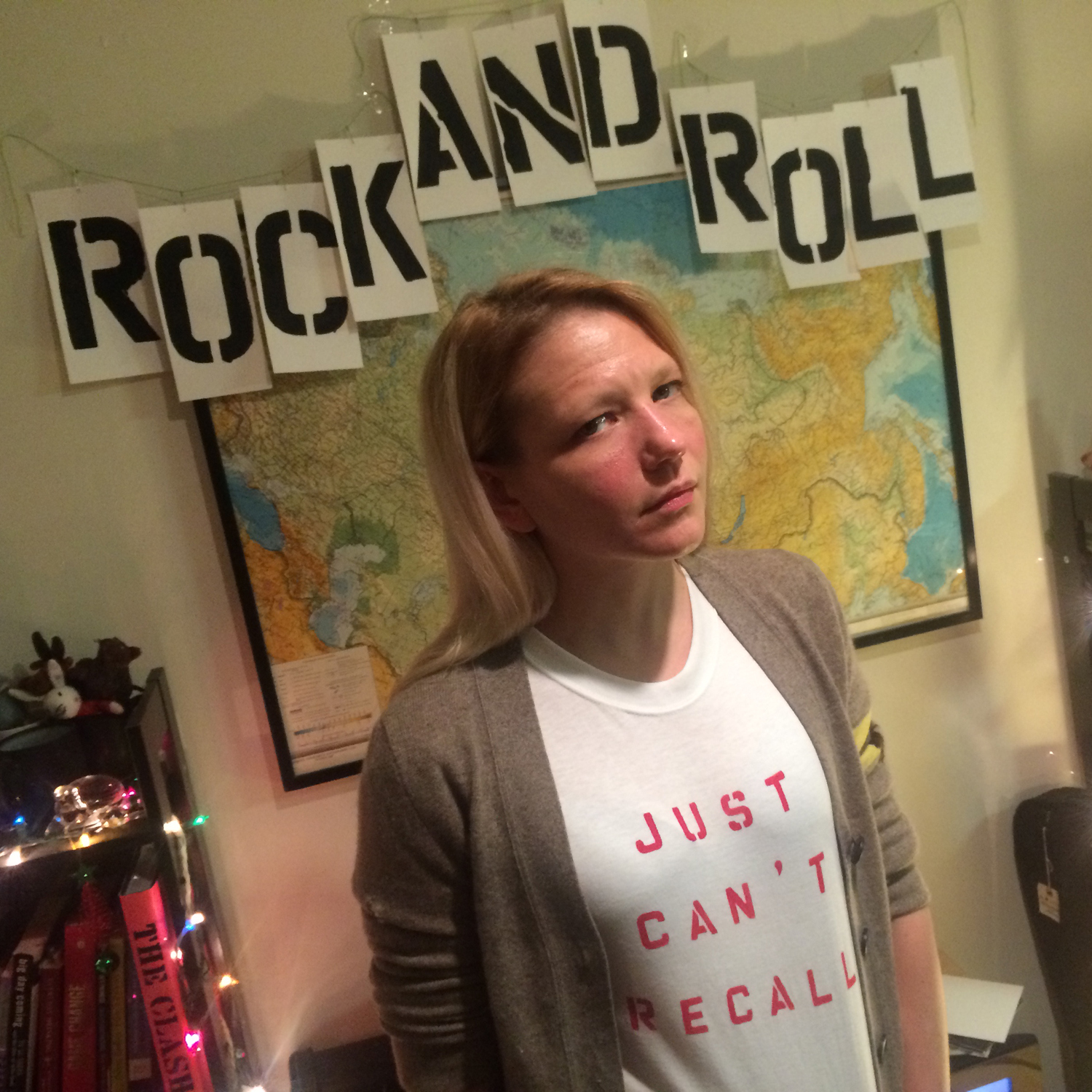 The Paranoid Style, Rock & Roll Just Can't Recall EP
(Battle Worldwide)
It's a blessing and a curse that Timothy Bracy forms bands with his romantic partners, which live and die with the relationship — rest in peace the Mendoza Line, and here's hoping with the Paranoid Style, whose 2015 EP is some of the smartest rip-and-roar you'll hear in a season mostly notable for its plethora of excellent releases by hungry rappers. Elizabeth Nelson Bracy's a wordsmith too, the kind who names her band after a 1964 political essay. Her arch delivery echoes Sally Timms of the Mekons, a band the Bracys love, with the twang bled out and guitars churnt up, especially on "Bound to Be Vacant," the sub-two-minute highlight of this 15-minute manifesto/eye roll, followed by a four-way tie that includes the inescapable hook of "National Sunday Law" and a cover of the obscure "Master Jack," by Four Jacks and a Jill, whom you might remember from a tiny reference in This Is Spinal Tap. Despite the cautionary title, they recall plenty, and they rock'n'roll too. If they knew any more, we'd have to kill them. — D.W.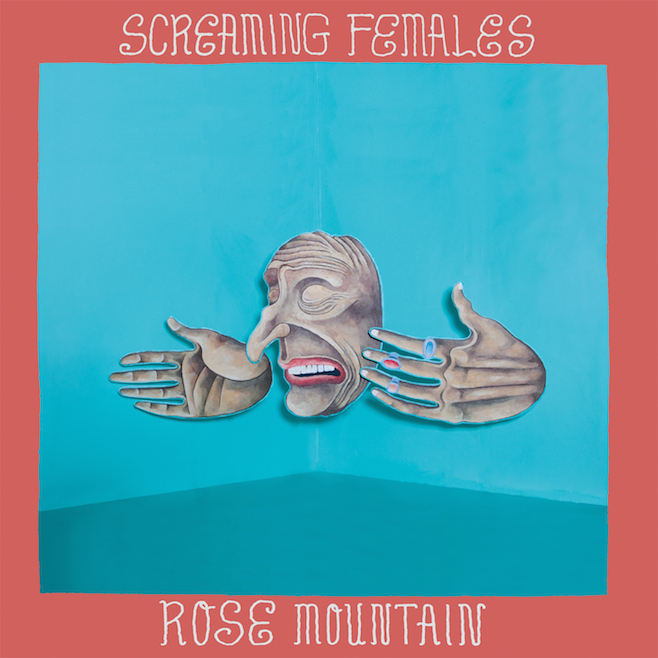 Screaming Females, Rose Mountain
(Don Giovanni)
After ten years and six albums with Screaming Females, Marissa Paternoster has found her voice. Not that it was exactly missing in the New Brunswick basement punks' earlier work — witness the powerfully delivered "I Don't Mind It," from 2010's Castle Talk. But now the firmly DIY Don Giovanni headliners (whose ranks also include bassist Michael Abbate and drummer Jarrett Dougherty) have unleashed Rose Mountain, and the trio's musical evolution is impossible to miss even in its gradual subtlety. This latest effort shift boils down to two key foci: bolder, less guarded lyrical choices (much of the record deals with Paternoster's ongoing battle with chronic mono) and more strategic space for the frontwoman's legendary guitar solos. — R.B.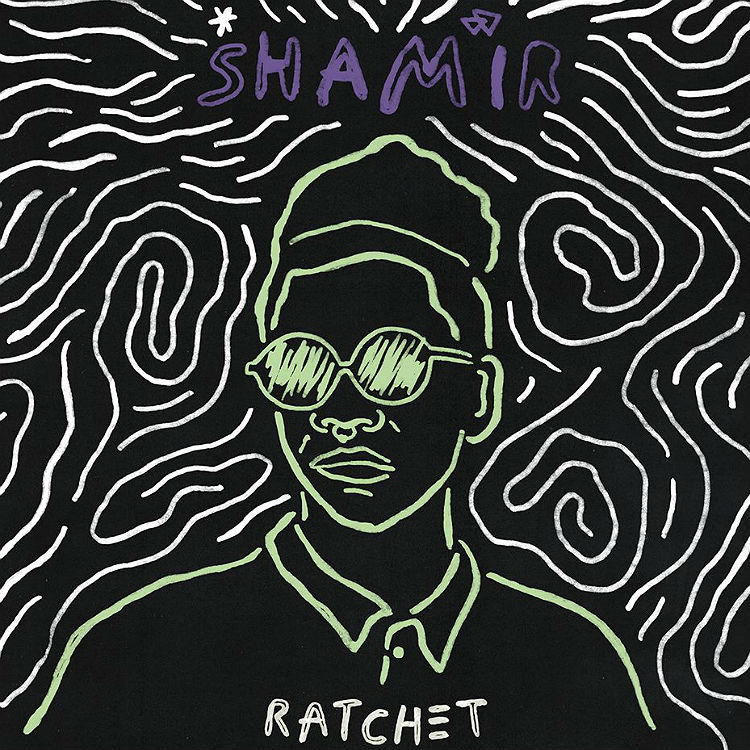 Shamir, Ratchet
(XL)
Matter-of-fact honesty is part of the charm of Shamir Bailey, a 20-year-old, male-pronoun-approving, gender-fluid African-American who grew up in Las Vegas; simply put, it's nice to have a pro-breakup anthem like "Call It Off" invoke the words "mental health." James Murphy himself could learn from the three straight highlights on Side A of Shamir's full-length debut, Ratchet, all of which barely brush the three-minute mark. And when the disco-house singer — armed with an electric-fence falsetto — goes on longer, he makes it count. The slow-motion bounce of the opening "Vegas" introduces elements like shaker and horn, block by block, before the familiar-yet-streamlined one-note funk of "Make a Scene" struts in. Cowbell-crazy closer "Head in the Clouds" breaks from the advice and scene-setting to do what five minutes of synths resembling 303-simulated farts and unraveling car alarms should: dancing out into the Nevada sunset with no more idea of What's Next than any other 20-year-old. — D.W.