In a week that was already hardly lacking in hip-hop excitement, Drake had to go and drop a surprise mixtape last night. It may take us the full All-Star Weekend to properly recover, but in the meantime, four of us — Senior Editor Kyle McGovern, Associate Editor Andrew Unterberger, Assistant Editor Brennan Carley, and Contributor Rebecca Haithcoat — tried to process our feelings about the release, about 12 hours into its existence. Read our extended discussion below about the album's big themes, petty foibles, and everything in between.
Andrew Unterberger: All right, so first off: Does anybody have a read on the title's meaning or significance?
Kyle McGovern: Probably just playing off the idea that everyone else needs to play catch-up with him, right?
Brennan Carley: Or how about the fact that we were all drained after that Kanye show in NYC and he decides to drop this thing. It was literally too late.
Rebecca Haitchoat: Drake is also such an inside-joke guy — I'm sure there's one here.
BC: He's also huge on late-night ruminating. And this is tape stuffed with feelings.
RH: It could be shade to the ex in "How Bout Now." Or shade to Birdman??? I saw that floated somewhere.
KM: It definitely reads like a slight on everyone he shades throughout the record.
BC: In a totally literal though probably not-at-all realistic sense, the title could be a last-minute affront to Kanye, who dropped a new track yesterday with Sia and Vic Mensa. It was literally too late for Kanye to make the day his. The cover art is hand-scrawled. Could've been a last-minute thing.

AU: Do you think that he specifically dropped that album when he did to interfere with Kanye? Or is there something to dropping a surprise album just before midnight? Beyonce released hers at a similar time, if I'm not mistaken.
RH: I pray to God he did it for that reason.
BC: Yes, for sure, but also he dropped it in the middle of a HUGE Diddy livestream. Think about it: the biggest stage Diddy's had in actual years and here's Drake stealing his thunder with the press of a button. They had that nightclub feud back in December.
RH: Probably because I'm super late to Game of Thrones, this whole album recalls "Winter is coming" to me. The entire album feels like winter. It's bizarre listening to it in L.A. The beats have a frozen quality, and the lyrics are all soaked in a snifter of warm Hennessy. Drake has always tended toward being moody and tortured — though I often pin that on his being, at his core, a theater geek — but there are few moments when the sun breaks through here. It's menacing.
KM: Yeah, I definitely get the chilly feeling — sort of like a holdover from Nothing Was the Same.
AU: Rebecca's comment leads me to what I wanted to ask next: Is this a transition album?
KM: The first half, at least, feels like a direct continuation of Nothing.
AU: Yeah, we've been talking in the office about how it feels like an album full of the second side of Nothing. The parts in between "Hold On, We're Going Home" and "Too Much," anyway.
KM: Which, in the context of Nothing, is definitely the throwaway part — if there is one on that LP.
BC: The first half of the new album is full of these songs that blossom into totally different beasts halfway through. Two-parters that do the kind of full-bodied transitional work that Justin Timberlake tried to do when he made his nine-minute-long stuff on The 20/20 Experience.
KM: Yeah, the morphing that these beats do definitely elevates the songs, I think.
AU: And it definitely feels transitional in that there's nothing on here that would seem even a half-obvious choice for a radio hit. At least as far as I can tell.
RH: Oh, and speaking on the throwaway quality — is this a fulfillment of his YMCMB contract?
AU: The YMCMB contract thing feels like a possibility. Probably telling that he included "Used To," his song from Sorry 4 the Wait 2, on here.
RH: Right. He's loyal to Wayne, not Baby.
https://youtube.com/watch?v=tV6WiC2Pok0
KM: He also straight-up acknowledges that he's Wayne's successor, which is a shade different from the Abbott-and-Costello dynamic they played up on tour last summer.
BC: Interesting, too, that Wayne is one of only three guests on the record: Wayne, PARTYNEXTDOOR, and Travi$ Scott. No Nicki, once again.
AU: And as others have pointed out, the contract stuff would explain why he's charging for what is otherwise considered a mixtape.
KM: So if this costs money, it fulfills part of a contract and wouldn't otherwise?
BC: Yeah, which would also explain why his label pulled the tracks from SoundCloud ten minutes after they went live last night. They don't want to offer it up for free.
RH: As much as Drake even says that thing about becoming a guy who only thinks about women and money, I don't think he cares as much about money as he does making a point.
KM: Yeah, he is a careerist.
AU: Anyway, since Brennan mentioned guests, I wanted to ask: How much PARTYNEXTDOOR is too much PARTYNEXTDOOR? Does this guy really deserve two consecutive songs in the middle of the album?
RH: HA! I think Drake has the Jay Z curse when it comes to cultivating new artists. Does not have the touch.
KM: I don't outright dislike those two songs with PARTYNEXTDOOR, but they definitely halt the momentum of the whole set. Drake does fancy himself a curator, so he's clearly trying to make PND happen.
BC: I think Drake is trying to do for PND what Wayne did for him, which is weird since nobody seems to care that much about PND at all. It's admirable that he's repaying the favor, I guess.
AU: Yeah, it would seem to make a lot more sense to try to put iLoveMakonnen on like that.
BC: But don't forget: Makonnen and Drake are in a weird place now. Someone uncovered some old Makonnen tweet from 2012 or sowhere he shades Drake, Nicki, and YMCMB. No way Drake didn't see those. This could be shots fired at Makonnen, by doing two PND features.
KM: But he samples "Tuesday" on this record and shouts it out at one point.
AU: Maybe that was his way of apologizing for not including him. Or just name-checking his own biggest hit of the last year, really.
BC: Actions speak louder than words, though. No Makonnen, but two PND joints! Weird, too, that he swiped up Kanye's protégée (Travi$) when he takes swipes at Yeezy more than once on this album.
AU: Do you guys read those lyrics on "6PM in New York" ("I got a backyard where money seems to come from the trees / And I'm never ever scared to get some blood on my leaves") as being shots at Kanye?
RH: God, I want Drake to come for Kanye so motherfucking bad.
KM: I think they are shots aimed at Kanye.
BC: Yeah. There's also a pink polo reference ("Kanye dropped, it was polos and backpacks") that he might play off as something akin to paying homage to the birth of a star, but there's venom here too.
AU: I don't know if they are shots as much as they are just recognition of Kanye and Jay as his only real competition. The relationship between Drake and the Throne bunch has always been competitive but respectful.
BC: Plus, Drake and Kanye were just on that Sean song, "Blessings." I don't think they would've agreed to it if there were still bad blood.
RH: Agree with that. But what about Kendrick? They're in such different lanes, but if we're just talking straight who's got the crown …
KM: Yeah, that line about R.I.P. and tweets ("Maybe we should try and help somebody or be somebody / Instead of being somebody that makes the news / So everybody can tweet about it / And then they start to say 'R.I.P.' about it / And four weeks later nobody even speaks about it") definitely made me think of comments Drake made a while back about Kendrick's "Control" verse.
AU: It is worth pointing out that Kendrick also had a new song this week, "The Blacker the Berry," which this is definitely stealing momentum from.
RH: Of course, how often will Kendrick's song be played on the radio?
KM: Yeah, that one definitely isn't for the airwaves.
BC: Then again though, there's not a clear-cut radio hit on this album either. Not that there needs to be.

RH: Drake is the better SONGWRITER, hands down.
KM: He's definitely got a stronger knack for hooks. And I've said this before, but Drake does mint catchphrases at this point. Nobody else is on a hot streak quite like him right now.
BC: People are definitely going to be running around the clubs this weekend shouting "WOES!" I am, at least.
AU: Going back to the lack of radio hits and such: Does this record take too long to really get going?
RH: It's certainly a slow-burner, which, again: the winter quality.
KM: I'm all right with "Legend" but that is his weakest opener in a while.
AU: Yeah, I was also not a fan of "Legend." Opening statements are usually huge for Drake and that felt like a phone-in.
RH: I didn't start vibing till "No Tellin'."
BC: I think it works to the album's advantage though, because when the slow-burn actually ignites, it REALLY gets going. The album stretches past an hour, right? But it FEELS way shorter, which is always the sign of something strong.
KM: Well, it definitely starts throwing heat after PND disappears.
AU: Yeah, it seems to me like all the real talking-point songs are towards the back. The most energetic track is easily the closer.
BC: Although "Star67" is pretty eviscerating.
RH: LOVE that reference. So Drake-y!
KM: That's probably the most dated reference on here.
RH: I was gonna say that, Kyle — how does Drake even know about that? No kids are going to get that one.
AU: Zero.
RH: New Urban Dictionary entry.
BC: Beyond "Days in the East," is this the album he's most overtly talked about Rihanna? He mentions her, without name, more than once.
KM: The "you-know-who" stuff?
AU: Probably my favorite line on the album.
BC: More than once she rears her head in his rhymes. Cute that his mom tried to set him up with someone from her gym, though. #Moms
AU: It is great that Drake gets us playing these games with his lyrics. Only Taylor Swift does it better, and she doesn't seem to have much interest in doing it anymore.
RH: Agree! It's one of the reasons I love the guy. He loves hiding Easter eggs in his lyrics. Or being US Weekly, hah.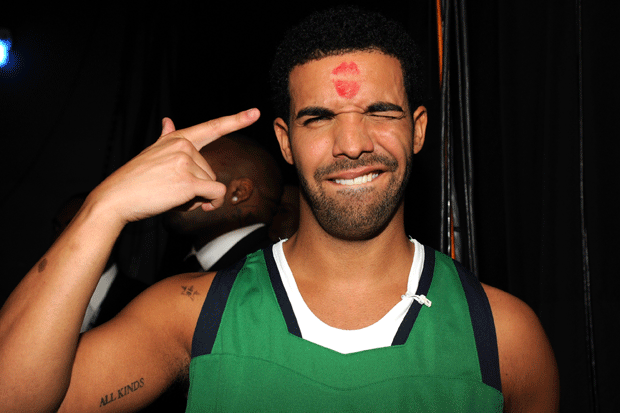 AU: Well, let's talk about a less endearing theme on this album then. Why is Drake trying to talk so tough these days?
KM: The gunfire interludes are a definite lowpoint.
BC: I thought they addressed why they used the gunfire interludes cleverly. I saw it as a comment on every other rap song on the radio right now, especially because of the sample that insinuates the gun sounds signify starting the track up again, because it's hot. It's Drake's way of saying, "I know my shit's fire, and the radio will too."
RH: Dude, he's such an actor. Bust a grape in a fruit fight, etc.
KM: I'm fine with him flexing a little, but the gunfire feels so… inauthentic. I don't know — maybe it's just not what I expected and not what I want from him.
AU: He talks about his new Baretta at one point. Mentions safe houses. Talks about not snitching, though that's not new I guess. And there's a point later in the album where he self-congratulates about not pretending to be something he isn't. Which is normally a great thing about Drake. But it does feel like he's chest-puffing a little too much on on this on.
RH: I don't think he's gonna do shit. Drake is as dangerous as those rap music writers who start thinking they're rappers.
BC: Although secretly I hope Drake has one of those purses that has a hidden pocket for a gun like Sarah Palin carries.
RH: See, that's more realistic.
BC: I could see him running around Toronto pointing his finger at people going "pew pew pew." Otherwise, yeah, kind of inauthentic.
AU: I will say this though: This is definitely his most claustrophobic, paranoid record. And the gunfire and mob talk definitely adds to the mood there.
RH: One-hundred percent.
KM: Yeah, "heavy lies the crown" kind of thing. I don't think he's cracking, but he's definitely aware he has more to lose now than he has ever before.
BC: I think he's one of the rappers most overly concerned with his place in the game. He always questions his integrity, his cred, his place in the rankings. If you watch the video of him trying to get into the Kanye show last night, he wears that fear RIGHT on his face. He worries! He's human!
RH: It feels stuck in the house. Like The Shining!
KM: *Cut to Jack Nicholson staring out a window all day Wednesday*
AU: "All work and no play makes Drake a dull boy" will ABSOLUTELY be a Drake lyric at some point.
Let's talk about some actual lyrics on this album, though: Anybody have a personal favorite?
KM: The "I'm done acting" swipe is pretty choice.
AU: Two Jimmy Brooks references on this album!
BC: Mine is the one where he says he flips on his iPhone "Read Receipts" so women knows he's seen their texts, but just doesn't respond ("Shut the fuck up, text from a centerfold / I ain't reply, let 'em know I read it though").
RH: That's a great one.
AU: As a Sixers fan, it tickles me pink that he basically has a whole song ("6 Man") comparing himself to ex-Sixer and current Raptors sixth man Lou Williams. That dude is like 60th in the power rankings of NBA players who should get their own Drake song.
KM: "I order that Alfredo pasta / Then eat in the kitchen like I'm in the mafia." That one gets right to my heart.
BC: Isn't there a Guy Fieri reference on here somewhere, too? Where he sounds it out all Italian-like?
KM: YES. THERE IS.
BC: Monstrous. God-status. Can we talk about how Ye dropped a snapchat reference in his Big Sean "Blessings" verse and now Drake is talking about Uber? Rappers love millenials' technology!
RH: Hahaha. Drake is still young enough to reference those. If Jay did it, the people would be after his head.
KM: Some of the lyrics seem especially pointed to millennials, and that's certainly not something Drake's been short on in the past. But it's all in a way that feels like it will read very dated in, like, 2017.
BC: Yeah, cultural references in hip-hop also tread a really thin line between good ideas and bad, bad, bad ideas, like how often Nicki shouts out reality show references on her stuff recently. They'll read dated soon.
AU: Any other lyrical stuff that sticks in your craw? Personally, I am NOT feeling the "running through the 6 with my woes" hook.
KM: That "So Anxious" sample. Does he love Parks & Rec? Or is he just a fan of Ginuwine?
RH: Latter, my guess.
KM: And the Wi-Fi line ("I got bitches askin' me about the code for the Wi-Fi") is brutal.
BC: Is this the part where I actually complain about the patois he adopts more than once on the tape? Less lyrics than style, but yeeeeesh.
RH: Better than Iggy's though. Slightly.
KM: But isn't that kind of a tired point to make now? Like is it worth holding this guy's upbringing against him?
BC: Yeah, no, not saying anything in particular about it. Just grates on me.
RH: Hold on. Drake said his safe house is in Calabasas? LOL.
AU: Yeah, I don't even know what that's supposed to mean.
RH: Calabasas is where the Kardashians live. And other rich people.
AU: Is "You & the 6" I a pantheon hip-hop mom song? I would say so.
KM: Yes.
BC: Yup. He has to mansplain what his dad's been up to in the clubs (and recording new music?!?!) to his mom, which is incredible.
KM: I feel like he's harping less on his perpetually broken heart on this record. When he goes softer, it's here, talking to his mom.
AU: I think the song hits like it does partly because there's so little like it in the 14 tracks that precede it. It's his least confessoinal album up until that point.
RH: It's a bookend to "Look What You've Done."
AU: And a little "Too Much" in there too — those brutally honest family songs.
KM: Yeah, I mean, the relationship between a son and a single mother is really specific and complex. I think when he's vulnerable here, it really works.
AU: And yeah, as Brennan alluded to, the part where he justifies-not-justifies his Dad's bad behavior just kills me.
BC: It feels like a continuation of when he talked about his dad on NWTS too. Then he was mending fences. Now he's smoking Cubans and drinking tequila with the dude.
RH: It's the same effect 2Pac had in "Dear Mama."
AU: Yup. Not necessarily absolving but understanding. Am I wrong in thinking that this is the song from this album? The one people will be talking about for a long time?
KM: I think it's between that and "6PM in New York."
BC: Agreed.
AU: Are the Tyga shots on "6PM" ("Oh you tried, it's so childish calling my name on the world stage / You need to act your age and not your girl's age") Drake's all-time greatest evisceration?
KM: Nothing else really comes to mind.
RH: Though honestly, why is he stooping? I meannnnnn Tyga is no competitor.
BC: I find it interesting that he's paying Tyga any mind, but it goes back to him always being mindful and concerned about his place in the rap game.
AU: I did wonder if it was a little beefing-down. But he doesn't spend the whole song on it. It's that Jay Z "you only get half a bar" approach.
KM: That's true, Andrew. He does maybe shade Kanye and Kendrick in the same song, though. Not bad company for Tyga.
AU: So before we talk about the album's place in the Drake canon, I wanted to ask: Does considering this as a mixtape rather than an album change the way you feel about it?
KM: Yeah, I'd say so. I'd say it's a very strong tape. Weak album — a bit weaker than the last two, anyway. In my mind, this isn't the proper successor to Nothing Was the Same.
BC: For me? Not really. He's calling it a mixtape, but he's presented it as an album. I think the fact that you feel it's not a successor to NWTS is less about it being a mixtape or an album than about the way its content feels transitional, like we talked about.
RH: Nahhhhhhhh. Feel like those lines have been blurred for so long now.
AU: I think I'm more with Kyle, though I don't know if I could really justify why. Rebecca's right, mixtapes are basically interchangeable with albums now. But I guess it's the combination of it being a "mixtape" and the fact that there was no promo leadup. Like, how many songs did we get from Take Care before that album came out? Five? Six? More? I think a lot of it will have to do with whether he does release Views From the 6 this year, and how that album compares if so. If that album feels more like a capital-A Album, and has singles on it and everything, I think this will be seen as more of a stopgap.
KM: Then again, it took me a minute to REALLY warm to NWTS. I do like this record a good deal, even though we're all in the honeymoon phase. It's making me hungry for VFT6.
BC: That is definitely true.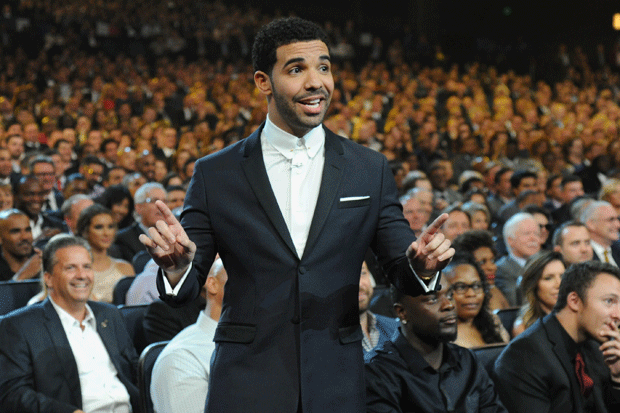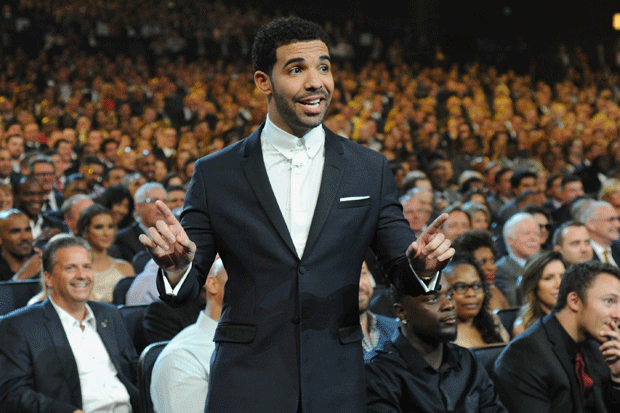 AU: So a handful of listens in, how would this rank for you guys within his discography?
RH: I have to live with it for a while. The big test for me is can I let it play, or do I sprain my hand to skip? And I have a feeling I can let this one play.
BC: Much like NWTS, I think I'll find new layers to this every time I revisit it, which is really exciting. It's got a new car smell still, but this one feels really intricate and exciting in the Drake catalog.
KM:  I'm definitely on the same wavelength as Brennan. For now, I'd say this is third, after Take Care and then NWTS.
BC:  I'd swap NWTS and Take Care in mine, but yeah, this one's third for me too.
AU: The "You + the 6" / "9PM" Drake is still my favorite Drake, and there's the least of that on this album than any of his. So it's probably lowest for me. But I would've said the same about NWTS at first, so we'll see.
BC: I definitely do find myself missing old Drake on his recent stuff though, which isn't a dig at the new material at all, but when he was a little less serious, it was fun. Trading goofy bars with Nicki.
AU: That's true. He talks about how "Best I Ever Had" feels like a decade ago. It's even longer to me, really. And I do miss that Drake. But asking for that guy back at this point is probably like asking when Kanye's gonna make his next "Gold Digger." It's just not gonna happen, and we're probably better off for it.
https://youtube.com/watch?v=oGt4DOl411o
BC: Yeah, totally. It's futile but it's always good to keep it in context too.
KM: Weezer and Pinkerton, man.
BC: Oops!… I Did It Again and Blackout, man.
RH: Where do you guys think Drake will be at 40?
KM: Still havin' WOES.
AU: I think if you ask him, he'd say he'd be three years retired. He says on this album that he has a decade to go, and I think he genuinely believes that.
RH: I believe it too. My gut is that he goes out and really stays out. Black Album and — SCENE.
AU: I hope it's not the case though: Drake entering middle age would be FASCINATING.
BC: Rapping about the fear of losing his hair? Yeah. I fuck with it.
KM: How long does this hot streak go for, though, you think? Will he fall off before he (possibly) hangs it up?
BC: He seems fairly in control of both his brand and his message at this spot in his career. I have faith that he'll keep churning out the good stuff until he thinks (or knows) he's not capable anymore.
RH: Nooooo. He'll sense that last act has arrived. God, that's as corny as Drake. Sorry, guys.