Last night, Drake dropped a new album called If You're Reading This It's Too Late, to the delight of his fans, which apparently doesn't include Tyga. To recap: The Young Money rapper discussed Drake to VIBE last year during which he said he didn't like the Toronto superstar as a person. A week later, Tyga fired off a diss track directed Drizzy's direction, and months later, cast the former Degrassi star's in the song's music video.
That brings us to last night: on Drake's new song "6pm in New York," there's the following lyric:
I heard a lil homie talking reckless in Vibe
Quite a platform you chose, you shoulda kept it inside
Oh you tried, it's so childish calling my name on the world stage
You need to act your age and not your girl's age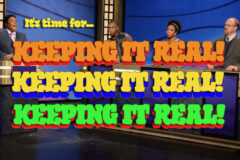 If there's ever been clearer lyrical shots fired this year — that Kardashain diss in particular is prime — we're in the dark. Tyga, of course, quickly clapped back on Twitter before deleting his response. Here are the screenshot receipts:
Ouch. Sick burn, Tyga.