SPIN Rating:
Release Date:
March 19, 2013
Label:
RCA
If we're to take The 20/20 Experience's title literally, then one lens best snaps into focus Justin Timberlake's long-awaited third album: marriage. He stayed busy during his protracted hiatus from music, but this glistening comeback makes it clear that despite pleas from fans and peers alike, the one person who could bring him back to music — who could bring music back out of him — was his new wife, actress Jessica Biel. He's slinking back onto the dance floor — or, maybe more accurately, to that spot in his living room wide enough for a twirl once the coffee table has been lugged off into the corner. He's not smashing that disco ball one more time, but doing a leisurely, loving tango with the woman in his life. Call it FutureLife/LoveDrunk.
The album's first two singles, the divisive "Suit & Tie" and "Mirrors," were nothing if not instructive. Similar to "Like I Love You" for his 2002 debut Justified and "SexyBack" for 2006's world-conquering FutureSex/LoveSounds, "Suit & Tie" launched his new campaign declaratively: "As long I've got my suit and tie / I'm-a leave it all on the floor tonight." But while those previous two kickstarters were itchy funk songs bubbling over with pent-up frustration, this was the exact opposite: a mid-tempo soul number that oozes contentment. "Mirrors," though, is a truer indication of the headspace that birthed Timberlake's comeback. With Timbaland's snapping, crunching beatboxing as its backbone, it's an obvious callback to two of the duo's biggest songs together — "Cry Me a River" and "What Goes Around… Comes Around." Yet it breaks the formula by ditching seething acidity for a gushing, open heart.
It makes sense, then, that the reception to The 20/20 Experience as a whole has been somewhat tepid. It's already been flicked aside by Rich Juzwiak of Gawker for "[going] nowhere," and by Jon Caramanica of the New York Times for possessing "inconsequential beauty." Both points, it should be said, are not exactly wrong, but those attributes are mistakenly cast in a negative light. The album is a sonic wonder: Tracks like "Strawberry Bubblegum" and "Spaceship Coupe" whip the squelching funk of those first two albums into an airy froth, while "Pusher Love Girl" and "That Girl" add an appropriate dollop of mid-afternoon soul. And, yes, Experience is languid — but blissfully so. After a pair of records aimed at bringing people together in clubs and at parties, he made one for the lazy day after — for when sunlight slips through the blinds and "going nowhere" with your partner feels like the best thing in the world.
Save for the jittery bangers "Don't Hold the Wall" and "Tunnel Vision" — in which Timbaland shows that, despite ample recent evidence to the contrary, he hasn't forgotten how to build beats that seem designed for civilizations on far-away planets — The 20/20 Experience is ultimately seduced by its own glow. In this sense, it shares an ethos with neo-soul albums by D'Angelo and Maxwell: D's Voodoo, which clocks in at nearly 80 minutes, similarly disappointed a slice of his audience by letting traditional song structures get swallowed up by languorous grooves. But a closer spiritual touchstone might be Maxwell's Embrya, a weightless, supremely love-stoned record wherein the singer implores his lover to "drown deep in us." If Timberlake was way more of a hippie, he might've also have named tracks on this album "Submerge: Til We Become the Sun" and "I'm You: You Are Me and We Are You (Pt. Me & You)."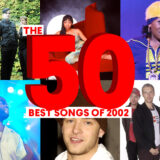 So it's no surprise that the average song length here is just under eight minutes. Many of the tracks conclude with two- or three-minute outros, but that's where The 20/20 Experience is often at its best. "Don't Hold the Wall" and "Tunnel Vision" both crescendo with the album's tensest moments: On the former, Timberlake reverts to the agitated pleas of his youth over a shuffle that takes a swig from Missy Elliott's Miss E… So Addictive, while the latter mirrors the intense rush of lust with dramatic string stabs. But the real gems are the outros to "Strawberry Bubblegum" and "Spaceship Coupe," both of which are lithe, slippery little lullabies that do their part to bring sexy back by giving off a distinctly post-coital vibe. Much has been made of the album's length, but Timberlake and Timbaland prove to have more than enough ingenuity to make it worth our while.
It's been said that JT has returned to music with nothing to prove, and that's true. Had he never put out another album, he still would be one of the most beloved artists of his generation. And with nothing to prove, he decided to prove nothing more than his love. This is clear enough on "Blue Ocean Floor," the track that ends The 20/20 Experience — an album that kicks off with hilariously regal Disney strings — on a wisp. Over a glassy, ambient beat and samples of seagulls and a clicking camera shutter, Timberlake sings of a love that will outlast mortality: "Just send your heartbeat / I'll go to the blue ocean floor / Where they find us no more."
In one of his only pre-release interviews, Timberlake told Rolling Stone the following: "I enjoy making music so much that if it doesn't come out, that's okay. If I get to listen to it in my car by myself, I'm just as happy, because I get to hear something that I made." So it follows that his comeback album is homespun and low-key (by his standards), made for private moments that seem inconsequential to outsiders. Why, then, did he share this at all? Because we all need a soundtrack for the minor things that feel intimately major.