On the cover of Chance the Rapper's Acid Rap, the 19-year-old rapper is lost in the woods, purple sky looming, his eyes wide, mind contorted. This is what one of hip-hop's most elite word-for-word, bar-for-bar rappers looks like in 2013: incredibly young, existentially confused, undoubtedly tripping balls, and rocking a tie-dye tank top. He's from Chicago — the notorious South Side, to be exact — rather than the traditional spitter center of New York City, and he is, along with a number of other youthful word nerds (and long-gestating veterans), pulling "lyricism" out of the codified pit of "real hip-hop" cliché and throwing it across every nook and cranny of the rap landscape.
Acid Rap (no. 2 on our 50 Best Albums of 2013 list) is an impressive, arresting display of furious styles, but it's also a well-observed and deeply empathetic album about growing up and trying to be decent — a good kid in a mad Midwestern city — whose songs inhabit a series of lost and half-found characters: wounded addicts, lusted-over high-school lab-mates, feckless dealers, a sweetheart dad, and young couples in love. It's got an open-eared palette of sub-regional sounds, crooned hooks, and vivid storytelling — one of those sprawling masterpieces you can't ignore. But a key element to its success is unquestionably old-fashioned, pen-and-pad writing and verbal acrobatics.
Now, don't tell the Migos fan in your circle of friends quite yet, but 2013 marks the return of good and proper hip-hop lyricism. It was the year where "chops" mattered, tugging along many of the year's most significant hip-hop records, sneaking onto the radio, owning the aesthetic of underground rappers young and old, and, inexplicably, turning into an attention-grabbing device that also cracked wide open the rap conversation about content and style.
Yes, we're talking about Kendrick Lamar's "Control" verse. In August, Lamar usurped Big Sean's Hall of Fame bonus track "Control" with an endless, epic tirade that took names, and then told those names to step up their game, for three straight minutes, making the caffeine-free Sean and former lyrical hope Jay Electronica negligible. For a few days, "Control" was all that Internet-rap insiders could talk about, and it strutted across rap-radio playlists, replete with plenty of rewinds, and lots of yelling about how "lyrics are back." Responses from opportunistic MCs came swiftly, but none of them stuck or even existed in the same solar system as Kendrick's verse.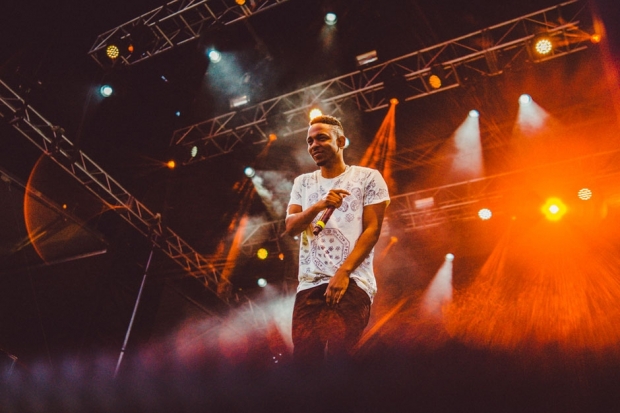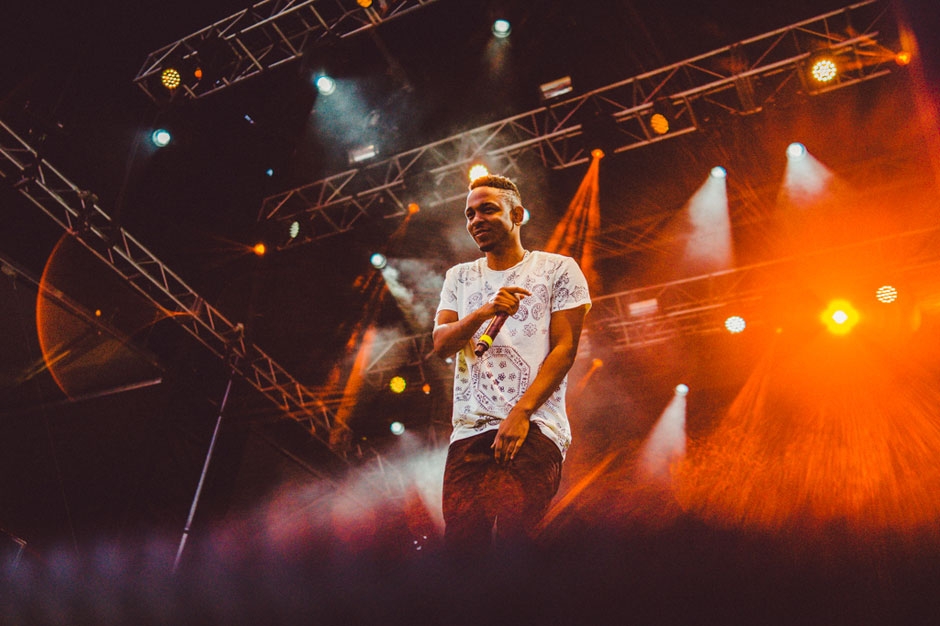 Meanwhile, Big Sean, J Cole, and Wale — all mentioned on "Control" as almost being on Kendrick's level, making it one of the more magnanimous diss songs of all time — released rappy, radio-friendly albums: Hall of Fame, Born Sinner, and The Gifted, respectively. There was a sense that these guys were trying to get their Kendrick on (especially Wale with his ponderous, spoken-word style), but just couldn't get there. Nevertheless, their MOR lyricism, now that rap has been fully absorbed into pop, is significant. We could use more J Cole and Wale types in the mainstream, for sure.
Then there's Eminem, who hasn't wavered from his Scribble Jam training, no matter how many dubstep wraiths are crooning over his tracks since Relapse, and marketed this year's The Marshall Mathers LP 2 as a rap frenzy, announcing it via "Berzerk," a Rick Rubin-produced syllable attack. The rest of the record lives up to the single's all-rappy steez, making MMLP2 one of the weirdest and most inside-of-itself rap releases of all time. The only guest who gets a verse? Kendrick Lamar, of course. Em and Kendrick: two Dr. Dre-cosigned bug-out lyricists who are in a healthy competition with one another, it would seem. About the only person who could've topped Kendrick's "Control" verse would've been Em, which is precisely why he didn't record one, probably. Or maybe MMLP2 is an entire album of "Control" responses. Nevertheless, there's something strangely inspiring about Marshall Mathers taking it back, as it were. His crossover-rap savvy gone, his pop-culture knowledge still stuck in 1998, and only his indefatigable skills left, he made the most rappingest record of the year — possibly of all time — and ended up at the center of chops-fueled hip-hop's 2013 return.
Kicking against that style of lyrical event-rap is a group of weeded young guns, less interested in dropping a statement on everybody's heads than simply killing time by ripping tracks into pieces. Wordplay as psychedelia is but one of the many moves on Acid Rap, but Earl Sweatshirt's blunted, dense Doris; the MF Doom-derived melted boom-bap of Mac Miller's Watching Movies With the Sound Off; and Chance collaborator Vic Mensa's stoner suite INNANETAPE see rap as a shit-talking, Cheez Doodle-gobbling, acid-dropping poetical end in and of itself. Just dudes — and they are most certainly dudes — letting their brains drain with word-associative rhyme-stacking. (Quoth Earl: "With stress niggas could flex metal with, peddle to rake pennies in / Desolate testaments trying to stay Jekyll-ish / But most niggas Hyde, and Brenda just stay preg-a-nant." Whew.)
Meanwhile, plenty of underrated veterans dug in and made closed-circuit, lyrics-driven records that derived their power from not caring one bit what listeners outside of their core fanbase would want or demand. Danny Brown's Old functioned as a traditionalist affront to many of his fans who know him as the diamond-hard hipster-friendly MC of his 2011 breakthrough, XXX. This time he eschews funny, druggy raps for dense, dark songs about addiction delivered in a battle-rap confessional style. And Clipse's Pusha T finally decided to transcend his diminishing returns as a bit-player courter of the mainstream with My Name Is My Name, a grinding, baroque Yeezus footnote featuring some of his most fervid and witty punch lines in years. At the forefront of the Old Head, New Lyricism movement is Brownville rapper Ka, whose The Night's Gambit is full of Rakim-esque, super-tight rhymes whispered over near-ambient stirs of soul and psych samples. There's nothing like it. And Roc Marciano, the frequent collaborator — really, the only other guy in this barely-there boom-bap movement — released records called The Pimpire Strikes Back and Marci Beaucoup.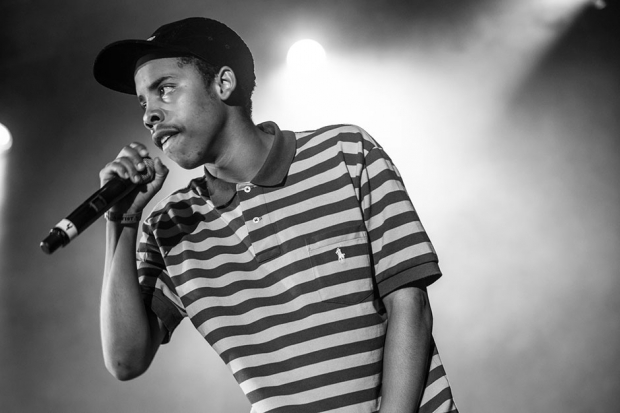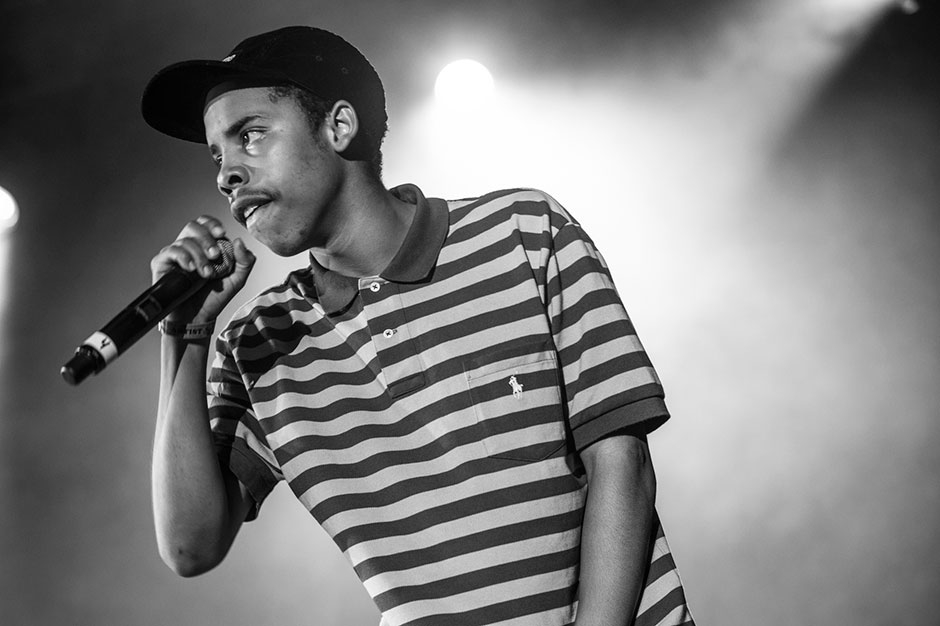 The opposite of this monk-like patience is the chops-on-chops-on-chops style of Tech N9ne, whose Something Else is non-stop fast-rap; also signed to Tech's Strange Music label is speedy, white working-class MC Rittz, whose debut The Life and Times of Jonny Valiant arrived earlier this year. And don't forget R.A. the Rugged Man's drunk-and-creepy-uncle virtuosity on Legends Never Die or Da Mafia 6ix's 6ix Commandments, which looks back to Three 6 Mafia 's satanic-cipher origins and culminates in a nine-minute, 12-person posse cut.
Overall, 2013 was a year of void-staring drone, represented in rap by Kanye West's Yeezus, a purposefully half-formed, first-thought-best-thought spleen-vent, and Death Grips' Frankenstein-stitched screech Government Plates. But don't forget terrorizing tag team Killer Mike and El-P on Run the Jewels, which took Rubin-esque pound-smack slap-rap and didn't let lyrics fall by the wayside (like Kanye) or devolve into overwhelming word-spew (like Eminem), a nice antidote to the kind of noise rap that emphasizes noise over rap just a little too much.
A focus on lyrics assisted in the slow death of embattled regionalism as well. New York hip-hop and Southern rap have been arguing since the late '90s, but when that beef's being played out between New York's Maino (a grumpy po-face no one takes seriously) and Trinidad Jame$ (an ATLien who doesn't even take himself seriously), then perhaps it's time to drop the regional animus altogether. New York's chops-addled rappers aren't tradition-addicted grumps without personality (see Action Bronson's Saab Stories and Blue Chips 2; Homeboy Sandman's Kool Herc: Fertile Crescent and All That I Hold Dear; Le1f's Fly Zone and Tree House; and Underachievers' Indigoism and The Lords of Flatbush). Meanwhile, Don Trip and Starlito (Step Brothers Two); Kevin Gates (The Luca Brasi Story and Stranger Than Fiction); Gunplay (Acquitted); and Young Dro (Day Two and High Times) prove that the South in 2013 isn't anything close to the strawman of mumbling strip-club shouters. Skills are — or at least should be — the great equalizer, regardless of which city you rep.
Which brings us back to Chance the Rapper's Acid Rap, a distinctly Chicago-proud album that nonetheless has no patience for factionalism of any kind. Guests include Action Bronson and Black Hippy's Ab-Soul, plus fast-rap king Twista, while Chance remembers the first time he heard J Dilla and, despite the record's consciousness-raising rap tendencies, sends a big fat shout-out to Chief Keef on "Juice," preemptively swatting down any chance that a certain kind of rap fan (the kind who really values lyrics) will contrast the two.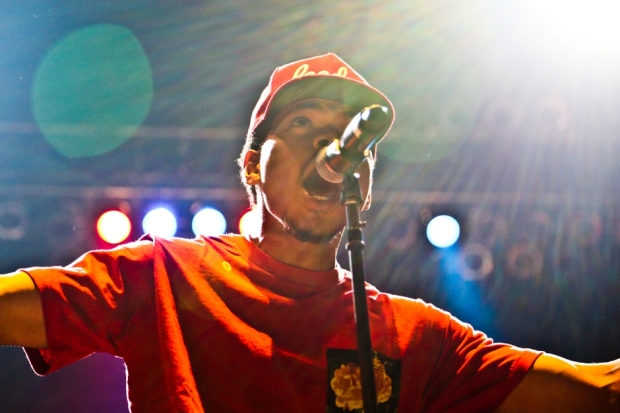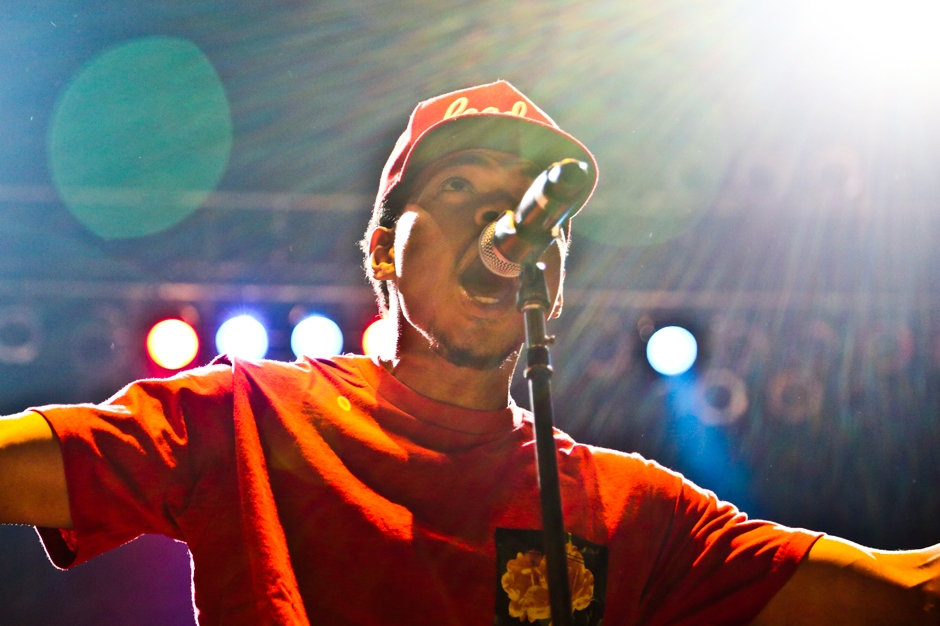 On "Good Ass Intro" and "Everything's Good (Good Ass Outro)," the tracks that begin and end the album, Chance melodically squawks like mixtape run-era Lil Wayne before slowly molting into his own conversational-technician style. As he weaves through a constantly adjusting beat that busily ties bar-rock piano, soaring John Coltrane horns, and the hop-skip-jump stutters of his hometown's underground juke and footwork scenes — Chance's fall Social Experiment Tour even featured producer DJ Rashad, whose footwork-freaky I Don't Give a Fuck EP ranked as SPIN's No. 24 album of the year — Acid Rap becomes a knotty tour de force.
Chance indulges himself on "Good Ass Intro" in particular: lurching forward, slowing up to sing, speeding up to become a machine gun, slapping against pop-pop-pop percussion, walking into the middle of rap's shittin'-on-you-crumbs boasting tradition, turning the entire thing back to '90s abstraction, and touching on the #hashtag hot nonsense of the 'aughts:
Call me Chancellor the Rapper, please say 'the Rapper'
Magical word, poof! Please say 'cadabra'
Replay the replays, Green Bay, the Packers
Cremate your teammates and freebase the ashes
Matches to gas leaks dusted dusk til' dawn
It's just us, and trust ya bottom bitch, my stuff the fucking bomb
I'm the motherfucking fucker, fucking nigga's fucking dumb
This your favorite fucking album and I ain't even fucking done
That "please say 'the Rapper'" caveat is crucial. Even among respected hip-hop stars, the very term has become something like a dirty word. There's the "I'm a hustler, not a rapper" shtick plenty of greats have thrown out there to protect their necks from being called saviors; there's the more high-minded "MC" tag; and there's the bigger-than-hip-hop rhetoric of Kanye, who is "a God," and Jay Z, who is still considered the best, but is still more interested in telling you that he's a businessman (and a business, man). There's nothing wrong with being a rapper in 2013. But Chance, well, he's a rapper and he wants you to know it. Scratch that: He's the rapper.