SPIN Rating:
Release Date:
July 26, 2013
Label:
Iron Works
Ka is a truly singular rapper/producer from Brooklyn's Brownsville neighborhood. Last year, he put out Grief Pedigree, a confident and almost entirely inside-its-own-head record, all twinkling millisecond samples and veering-on-spoken-word raps delivered in a voice barely louder than a whisper. It ostensibly carried on the tradition of dead-eyed, burnt-soul '90s hip-hop — the weed-roasted paranoia of early Mobb Deep, in particular — but it also adjusted the style to something far less swaggering and cruel. Whereas Prodigy and Havoc walked past and stared you down, Ka stares straight ahead, unaware you're even there. He doesn't make any concessions to the world at large.
Often, his work feels like a willful misreading of early-'90s street rap. He certainly knows that time period well. Natural Elements, his hip-hop crew of that era, signed to Tommy Boy and, like so many groups at the time, languished in limbo and never released an album. But just a few years ago, Ka staged the most humble of comebacks, starting with a deeply personal 2008 project called Iron Works that grabbed the attention of GZA, who later that year granted Ka a guest verse on his own "Firehouse," off the Wu-Tang veteran's Pro Tools album. Grief Pedigree followed four years later.
It's worth noting here that Ka is a firefighter by profession: Hip-hop is his hobby, and it shows. He takes his time when rapping, unspooling what sounds more like a roving, interior monologue than the kind of straight spitting you might expect from a '90s-bred New York MC. On his official website, the rapper penned his own biography — he does everything himself, actually, from mailing his records to shooting his videos — which, in turn, informs his manifesto: "Since I don't depend on my music to eat, it's given me the freedom to have fun and not expect anything from it."
The Night's Gambit is the best example yet of Ka's take-it-or-leave-it rap-auteurist style. Content-wise, it's hindsight-fraught, regret-filled hip-hop from a man, now in his early forties, who better understands his past transgressions now, even if he doesn't feel any better about them. Opening track "You Know What It's About" captures Ka's blurring of the past and present. He begins with half-a-boast about maturation, and then tumbles into scattered, floating images from back in the day: "Left behind my childish ways / Dealing with dope matters for petty pay / Work everyday like there's no Sabbath in Flatbush / The crack push get popped for lo' fabrics / We bubble and shovel to the snow addicts." Tellingly, these memories of dirt he did are described in the present tense. It's all fresh and on the surface.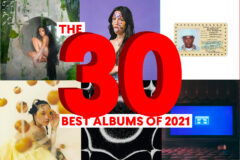 The production mostly entails Ka locating some shaving of sound and then looping it endlessly. Every few bars, it may shift for emphasis, but the result is always aggressively spare. Think the simple throb of a John Carpenter soundtrack by way of hard rock, blues, and soul samples. "You Know What It's About" loops a version of the Black Sabbath "Black Sabbath" riff that rises and falls, but never crashes cathartically. Italian spy-movie jazz buzzes around on "Off the Record," but never lands, leaving a palpable sense of discomfort. The point here is that nothing ever gets resolved. "Barring the Likeness" is just orchestrated strings vibrating to pitter-patter congas, over which Ka chants, "Barring the likeness / Born to live righteous," and it's just like, is this even hip-hop anymore?
Think about Ka's strange perspective like this: Here is a working-class professional who raps on the side (and concocts almost ambient beats), seemingly because he's just got to get this shit out of his head, "this shit" mostly involving the illegal business of his youth. This is quite different from the growing up/getting humble narratives of, say, Jay Z or Nas, who have grown with their audiences and gotten reflective along with them, and get a lot of credit for acting their age. Ka, by contrast, is the type of quiet innovator who will remain underrated and overlooked. Which would be more frustrating if his closed-circuit dismantling of boom-bap suggested that he had any interest in what anybody else thought.