Kanye West's Yeezus is the most important album of all time inspired by a lamp.
Struck by one of Le Corbusier's sleek, minimal fixtures, West responded with an album of simple shapes, uncomplicated colors, and instant gratification — an immediate sculpture made for the Pinterest age, but still clogged with enough lewd lyrical selfies to get it banned from Facebook and blown up on WorldStar. "I really do believe that the world can be saved through design, and everything needs to actually be 'architected,'" he told some Harvard School of Design students a few weeks ago. It turns out the man who caught a gratuitous amount of internet grousing earlier this year for dubbing himself "the nucleus of culture" was totally right.
Yeezus was a thorny tangram puzzle of boxy headbanger blats that exemplified a year of equally stripped-down, basal pleasures. America's video game of choice was Candy Crush Saga, a smartphone distraction of shapes in primary and secondary colors. Our film was Gravity, a movie that featured little else beyond two characters and the infinite blackness of space. (If this record was West's Gravity, then 2010's blown-out, all-frills, 11-guests-on-a-hook My Beautiful Dark Twisted Fantasy was his bloated Avatar.) From the stark stencils of Banksy's New York invasion to the symmetrical LED lines of San Francisco's Bay Lights installation to Norway's "slow televison" phenomenon starring eight hours of a burning fireplace, simplicity is the move, and West is popping wheelies on the zeitgeist.
Musically, baroque went broke in 2013: The New York Opera closed, and Lady Gaga flopped with the most elaborate album-release campaign since MJ was erecting statues to himself. Instead, a handful of the year's most critically acclaimed records built themselves around the same abrasive, uncluttered elements embraced by West: gaping silences, monochromatic textures, harsh beats, and penetrating drones.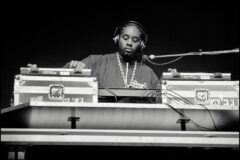 On SPIN's Top 50 list alone you can find Tim Hecker's heavyhearted fogscape Virgins (No. 6), Boards of Canada's austere nostalgia-fuck Tomorrow's Harvest (No. 7), the Knife's dance-yrself-headache-y Shaking the Habitual (No. 9), M.I.A.'s brusque distorto-pop screed Matangi (No. 11), the Haxan Cloak's dungeon-dwelling woofer-drip Excavation (No. 14), Nine Inch Nails' haunted acid bath Hesitation Marks (No. 15), Oneohtrix Point Never's rainbow in no air R Plus Seven (No. 23), Death Grips' digital-shrapnel-spraying Government Plates (No. 40), James Holden's negative-creep technoise (No. 42), and the debut from Kim Gordon's dead-eyed screw-punx duo Body/Head (No. 48). There's a whole year full of blustery, severe sounds to soundtrack your sitting alone in your four-cornered room staring at candles. Yeezus was the loudest, boldest, riskiest, best-selling, most controversial, and most divisive example, but lots of great music entered the void in 2013.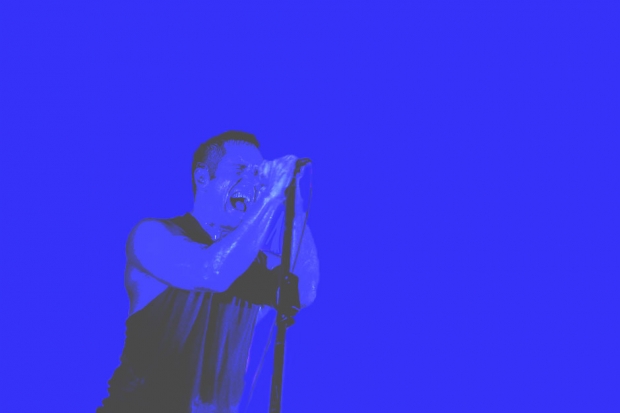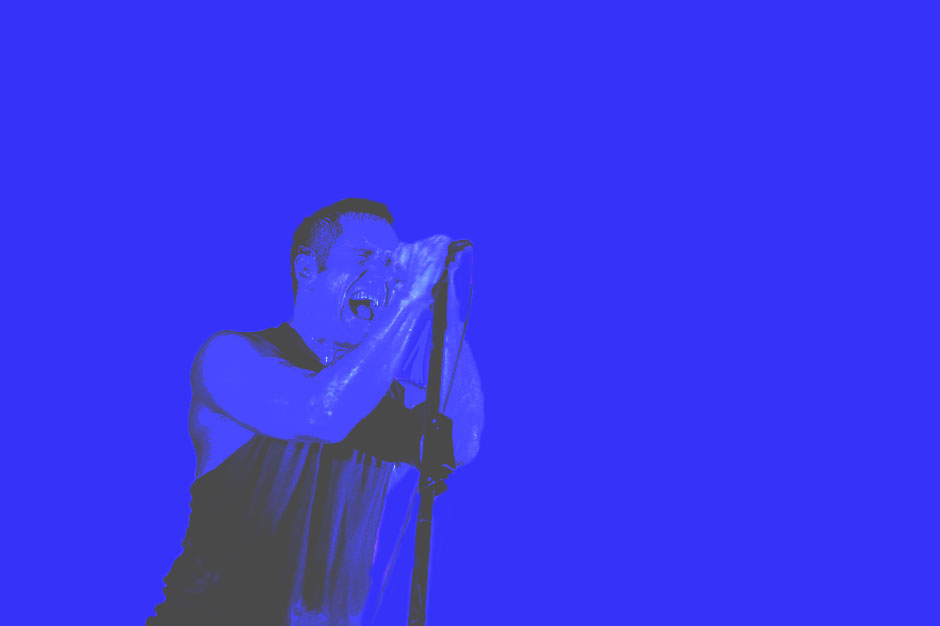 It was a long time coming. This bliss-abyss first cracked open at the end of 2005, when SunnO))) won the doom-metal drone-warfare arms race by releasing the one-chord wonder Black One. The first promos of J. Dilla's Donuts started circulating, too, bringing attention to his unique style of hip-hop production: samples Velcro'd together, seams still visible, lightworks splaying in sharply defined beams. Geoff Barrow of Portishead credited those two entities with getting him back into music again, and after a decade of silence, his beloved band returned in 2008 with Third, an album of naked Mantronix slaps, foghorn blurts, and oscillating Silver Applesauce wherein every sound seemed to have its own gravitational pull. It's probably no coincidence that goth-n-B haze-merchant the Weeknd jacked that album's "Machine Gun" this year for his "Belong to the World." (Sample lyric: "I'm not a fool / I just love that you're dead inside.")
M.I.A. herself picked up the burnt-out torch with 2010's /\/\ /\ Y /\, an album of chainsaw samples, ruthless digital skips, and ragin' full-on Suicide tributes. Meanwhile, labels like Sacred Bones and Hospital Productions resurrected darkwave, the brooding '80s subgenre of blippy synths, skeletal drum patterns, and bummer 'tudes. (Cold Cave even scored a Radio Shack commercial.) The simple haunts of horror soundtracks and "library records" gained esteem among vinyl nerds, and the new synth and electronic acts they inspired — Emeralds, Actress, Holly Herndon — held more currency outside the insular world of people who have Resident Advisor bookmarked.
So by January 2013, maybe stripping down was just a cool thing to do. But it's also tempting to imagine that established cool-hunters like Kanye, Trent Reznor, M.I.A., and Death Grips also built new records that demanded you zero in on every bass rumble, every synth bloop, every whoosh and wart and fart and scream and dog bark as some kind of moral battle against the shitty sound of streaming audio or the mushy, manufactured warmth of post-chillwave pop like Passion Pit. Maybe it's all supposed to mirror the joy of holding physical packaging — as if being able to visualize a sound, to hear its beginnings and endings, makes it more tangible or "real." It goes without saying that the ambitious Yeezus art — just an empty jewel case and a piece of tape — sets out to recontextualize the death throes of CD packaging as an art object. Elsewhere, scuzz-punk minimalists No Age hand-assembled 10,000 copies of an album called, wait for it, An Object. Nine Inch Nails' Hesitation Marks is packaged with pages upon pages of Russell Mills' corrosive artwork in a hardback book. And the Knife's Shaking the Habitual comes with two 24-panel posters and a clashing pink-and-green cover that looks shitty as a JPEG.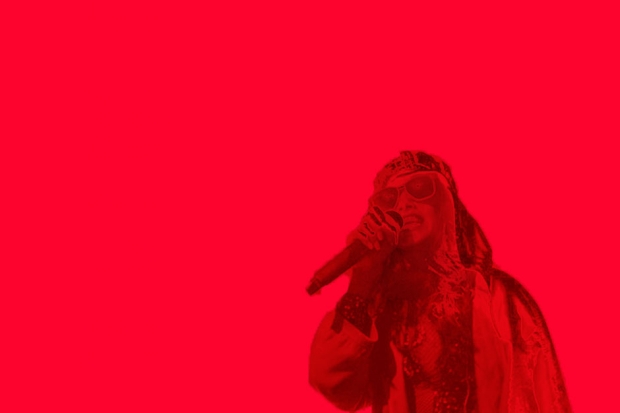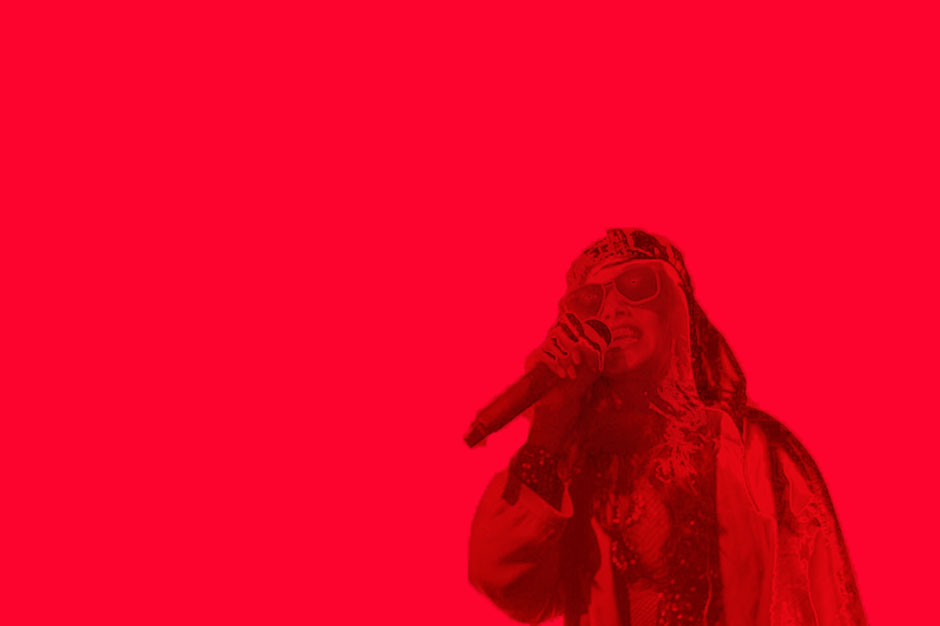 Could this return to simpler, more pronounced sounds just be the same back-to-basics moves affecting all genres pushing up against the infinite possibilites of the internet? Are these newly minted noise artists just the equivalent of mini-Mumfords hey-ho'ing back to mandolins and mason jars or cool-kid Macklemores finding simpler pleasures in the "Thrift Shop"? For our purposes, 2013's best records were built on different totems of simplicity, most harkening back to 1987 or 1988: the 303 gurgles of Chicago house, the blizzard-cold synth drones of horror directors like John Carpenter, and the boom-and-pound of Rick Rubin's Def Jam 12-inches. That Venn Diagram converged at Yeezus, but individual parts showed up everywhere.
As I wrote back in August, Hesitation Marks echoed Kanye and the Knife as the third record that could make the retro-Phuture acid-gobbling of classic Chicago house officially a trend: "Noise is rendered as tight, impenetrable polygons of sound; beats are clicked together like Duplo bricks in primary colors; 808s are heartbreak; and everyone seems to be jacking to the same house records." West has acknowledged that influence explicitly; the Knife betray some semblance of gratitude on the warped-dance-floor mutation "Stay Out Here." And while it was fun watching bellowing pixel-gnash rap group Death Grips ramp up the "Industrial's Back!" narrative last year (SPK — what does it mean?), it was even more fun watching them return in November with Government Plates, and especially the techno-fried "Big House" (geddit?), which is like Yeezus' "On Sight" ramped up to gabber tempos or Reznor's "Copy of A" if he never abandoned his Downward Spiral-era paranoia.
Underground techno in general was skulking the darkened corridors between vintage EBM, hangover house, and searing power electronics — and more than anyone approaching his level of fame, Kanye kept his ears to the crypt. Gesaffelstein, a French beat-breaker and Yeezus co-producer, released Aleph, an explosive album that evokes the screams and gear-grinds of Land of Rape and Honey-era Ministry with little more than raw synths and fat-bottomed beats. (Sample lyric: "The horizon sets down with inky fatigue.") Arca, a Brooklyn-based fellow Yeezus conspirator, offered &&&&&, a 25-minute hall of mirrors that treats techno, hip-hop, 4AD-styled dream-pop, and Residents-styled Tex Avery pop like one record with the hole drilled off-center.
Beyond this, former trance DJ James Holden's The Inheritors was a clattery pile-up of icy squonks, watery splats, broken-ankle synths, and dissonance, as though he was the Wario version of Four Tet. And that's just the tip of the black iceberg. In ascending order of sinister, from "panic at the disco" to "pig's-blood orgy at the abandoned slaughterhouse," there's Ireland's near-chillwave techno purveyor the Cyclist (Bones in Motion), the caustic blood-on-the-dance-floor moves of Jon Hopkins (Immunity), loft-noise-bruiser-turned-beatpusher Pete Swanson (Punk Authority), the Lebanese vampire motorik of Morphosis (Dismantle), the funereal lockstep of Vatican Shadow (Remember Your Black Day), and Chicago chains-and-chainsaws murk-wallower Stave (Reform).
And then there's the Haxan Cloak's Excavation, the electronic record so cobwebby and undanceable it's practically an ambient record, and the ambient record so stabby and grating it's practically the soundtrack to an Alien reboot. It's all sub-bass rumbles, spooky slurps, jarring screams — as if Yeezus were reduced to the fear and shock of the intros and outros. Right now, Haxan Cloak's Bobby Krlic is the Gaspar Noé of the indie-underground "horror soundtrack" creep-vibes experts gathering steam for the last decade: Sometimes he's gratuitously extreme, other times he's ghoulishly subtle, but he's definitely in tune with how sound can affect the human stomach, neck hairs, and goose-pimples.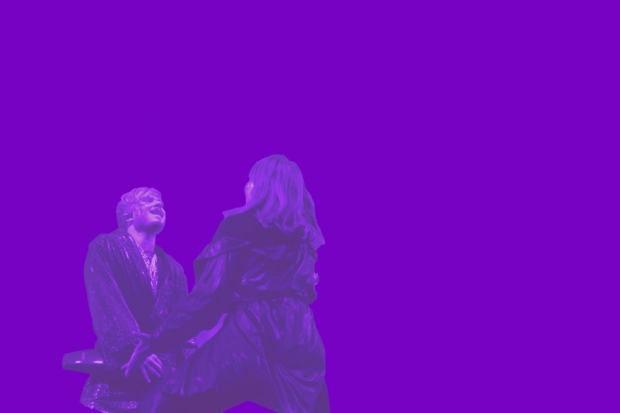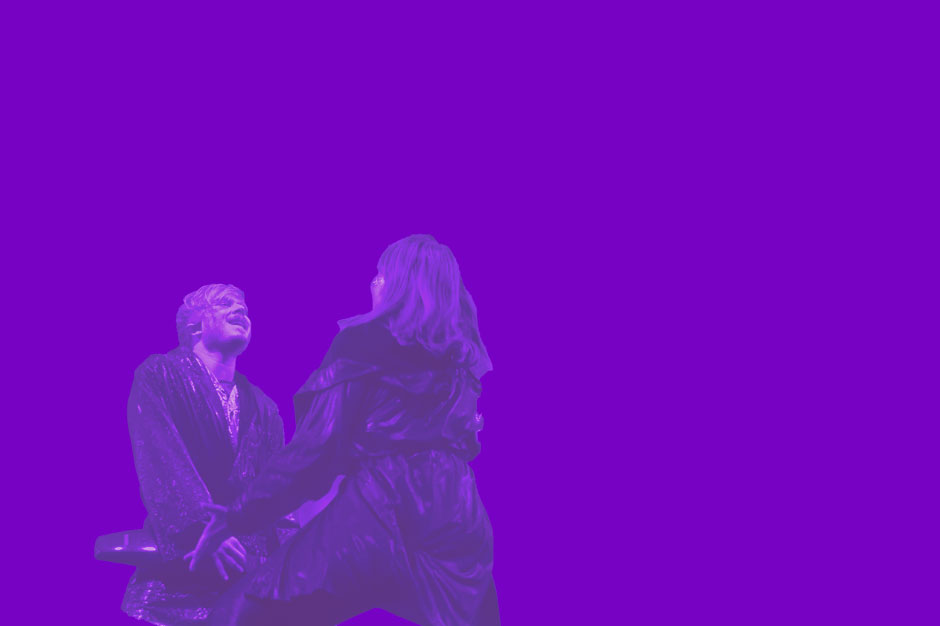 Two other acclaimed haunt-me-haunt-you drone feasts — Tim Hecker's Virgins and Oneohtrix Point Never's R Plus Seven — reveled in similar bomb-drops and cloud-computing: Hecker going human with honking woodwinds and Reichian piano blizzards, OPN going uncanny valley with ultra-artificial computer choirs and EPCOT campfire tales. And as for actual horror soundtracks, four upstart labels — Mondo, Death Waltz, Waxwork, and One Way Static — dedicated their 2013 to excavating the keyboard autopsies and marrow-chilling dissonance of Carpenter's Halloween soundtracks, John Harrison's Day of the Dead score, Francesco De Masi's New York Ripper disco freak-out and more. Boards of Canada probably owned a lot of those records before they were reissued.
Hip-hop outside of Kanye West (a leader, not a follower, and you know the rest) explored the void in a different way, embracing the caverns and craters and pockmarks of early Def Jam. Rick Rubin became sort of a new cult hero in rap circles — West recruited him to reduce Yeezus, Eminem went "Berzerk" over his Billy Squier breaks, and Jay Z fooled everyone into thinking the Rickster worked on Magna Carta Holy Grail, as if to catch some of the swag tangled in his beard. Eminem rapped in front of LL Cool J's big boombox in a music video, Juvenile just rewrote his personal 1985 on the bell-rockin' "LL Cool," and Cool James himself tried to walk that way on "Whaddup." But others explored minimalism in their own ways — the post-hyphy ringtone bloops of DJ Mustard, the witchwave drones of A$AP Ferg and Earl Sweatshirt, and the barely-there pachinko funk of Pusha T's "Numbers on the Boards." Danny Brown's Old shows us what the first post-Yeezus rap is gonna sound like on the distorted arcade fire "Way Up Here," while Sub Pop-signed art-weirdos Clipping just rapped over sine waves and assorted Merz-shenanigans.
With West as the nucleus of culture, we can probably expect another five years of negative space from the most visible points on down: Even now we have Paul McCartney using nine Dan Flavin-inspired fluorescent lights as an album cover; Jay Z trying to channel the less-is-more flow of cred-building (and West-endorsed) rapper Chief Keef on "La Familia," and the Flaming Lips releasing a downer album of rotted-out out lava-lamp blobs called The Terror. In addition to the whole nucleus thing, 'Ye later told Ellen DeGeneres he's a "soldier of culture," too, and in 2013 he won the war with the best-looking, best-sounding sticks and stones.