Dean Spunt: I was getting interested in manufacturing in general, looking into making and die-cutting my own vinyl labels. But I used thinking about physically making this LP and this CD as a way to begin writing the record. Because I actually didn't have a clear motivation to write at the time we were trying to work on it. And when I started getting excited about hand-making them, I was able to delve deep into the writing process again. It's not so much about the design, but the actual physical packaging and designing, how the record was going to rest on the shelf in the record store — I viewed that as a way to start making music.
We'd been playing around with Brian Roettinger, our designer, thinking about visual elements for the record. But once we got the actual physical shape of the LP sleeve and CD sleeve down, so that we could die-cut them and manufacture them without glue, I was really happy. Beyond that, the actual cover image itself, what you see, wasn't so important. To me, that was secondary. The action of figuring out how to make a shape, and then filling that ship, and sending that out: that's what got me going.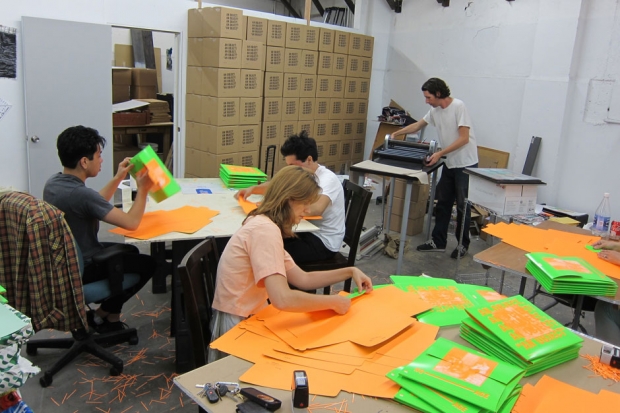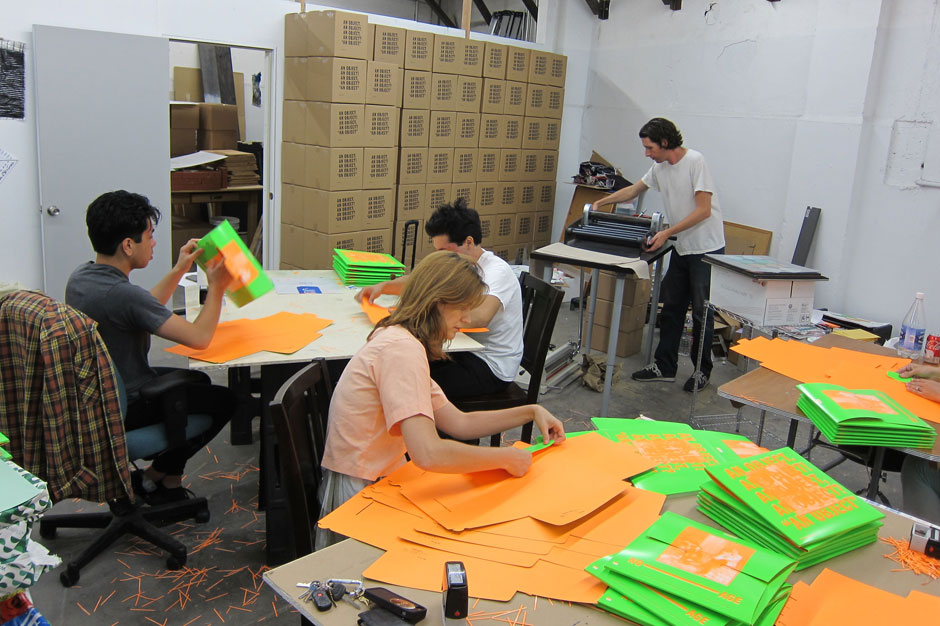 Records nowadays are such dispensable objects. A band puts out a record, they go on tour, they sell it, they make too many of them, none of them sell. Rather than make music, write a song, and then ask the question, 'Well, what am I supposed to do now?' I was trying to distill the process of what a record is, of what making sounds for a record is, of what it means to put out a record on a label, and what it means to manufacture a record. It's more satisfying to see how people consider it when they get it, how it changes their relationship to the music.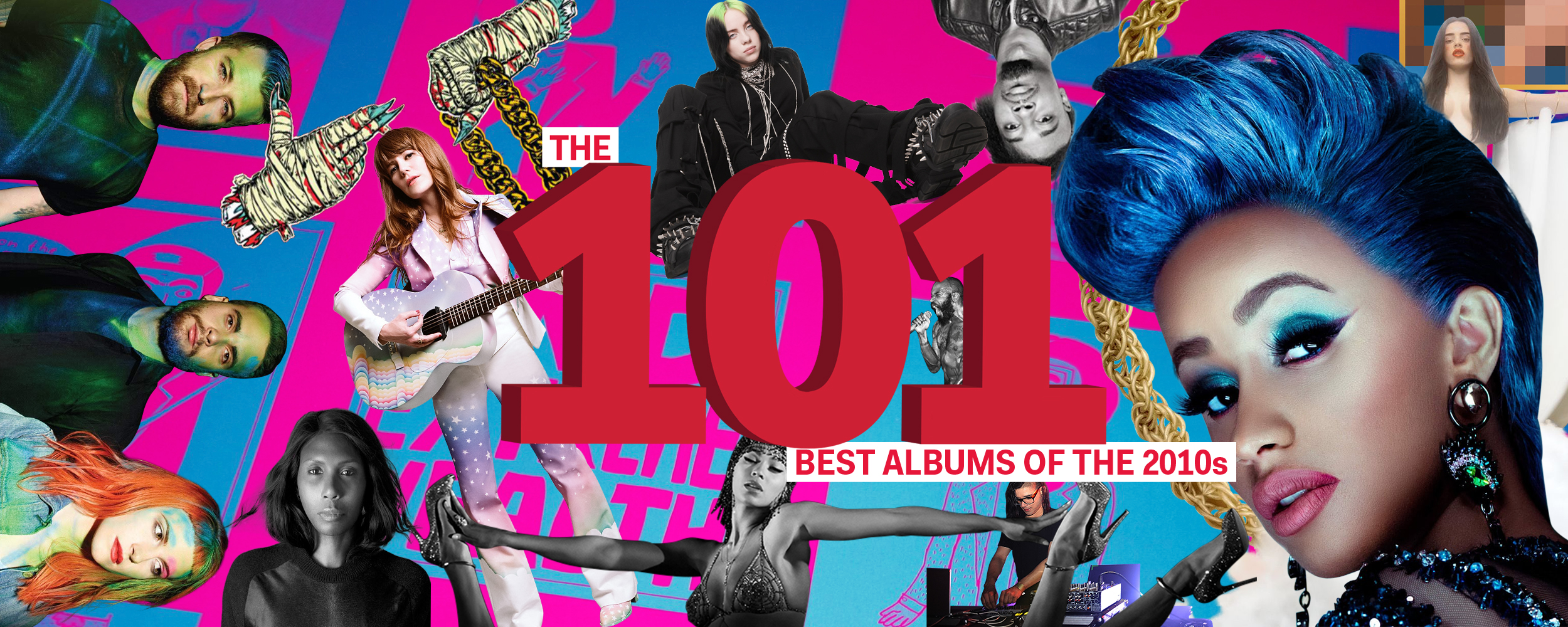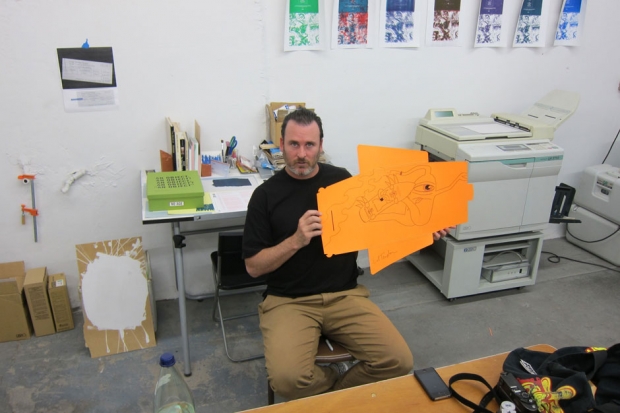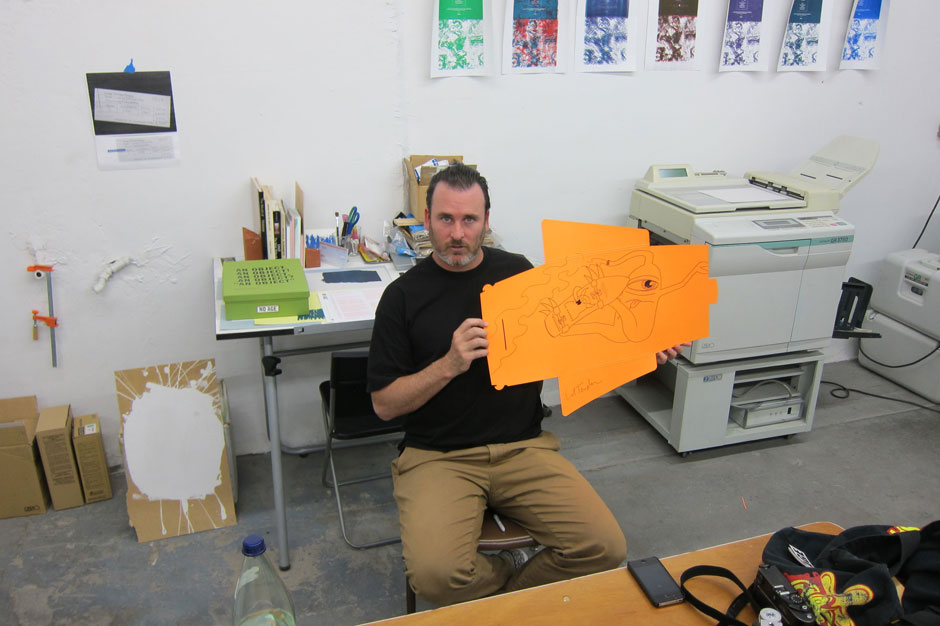 I feel like coming from the world we came from, we were always making 100 tapes or 500 seven-inches, gluing their covers together ourselves. But this scale was something new. After we designed it, we had to print them, get them die-cut. I had to print the labels myself, die-cut the labels myself. We put together 5,000 LPs and 5,000 CDs. We got together boxes, silkscreened them with some images and text, basically the record cover. Because you can't just show up to the pressing plant with 5,000 LPs in trash bags. I had to consider all of these things that go into manufacturing. All of the details I hadn't thought about before: We have to wrap them, put them on a pallet, put them in a truck, get them there. It took weeks. Long, 12-hour days.
In one respect, it was very similar to how we used to do things and how we still do things, in a hands-on DIY way. But on the other hand, we had to be very professional. These records were going to go to places like Amazon, Best Buy, and Ameoba. But they're definitely still imperfect. They're stamped, they're signed. Some have drawings in them, some have smudges on them. In the end, it's about the process of making them. I feel like the outcome didn't really matter as much. I thought, "Even if we didn't get them done, it'd be funny. If we didn't get them done, there'd just be no cover on the record." We could have included a note that said, "Sorry! Didn't finish."