SPIN's 50 Best Albums of 2013
Here's what happens when Tomorrow's Harvest becomes yesterday's news. To complement our Top 50 Songs of 2013, it's time to count down the year's best albums, from the Pretty Dazes to the Night's Gambits, including a few budding Nashville stars, a Syrian wedding singer, some Atlanta trap minimalists, a pack of Norwegian meatball metallers, a pair of French robots, and Montreal's most famous disco band. It's just a reflector.

Tech note: If you're using Google Chrome and the slideshow is giving you hassles, trying disabling AdBlock.
1. SPIN's 50 Best Albums of 2013
1/51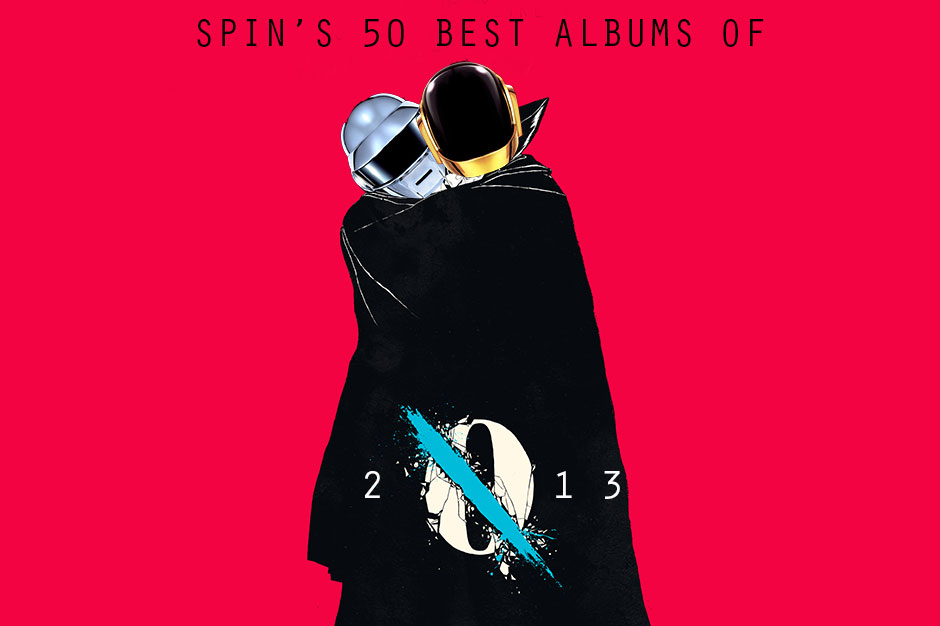 2. Drake, Nothing Was the Same (OVO/Young Money/Cash Money/Republic)
2/51
We're live from the Hooters on Peachtree, contending with the world's best (or, okay, first) cloud-rap Smiths album. That Aubrey Drake Graham found a business-card slogan as perfect as "I love me enough for the both of us" and then put it in the mouth of a woman is emblematic of his intoxicating brew of self-loathing narcissism and diamond-encrusted softness. Fewer hooks and hits this time, but the startling beauty of his soul-deep putrescence triumphs, and his trolling prowess is unsurpassed — the wispy "Wu-Tang Forever" alone proves that our man is Reddit (and Crap E-Mail From a Dude) in corporeal form. Sorry ladies, he's single. ROB HARVILLA
3. Queens of the Stone Age, …Like Clockwork (Matador)
3/51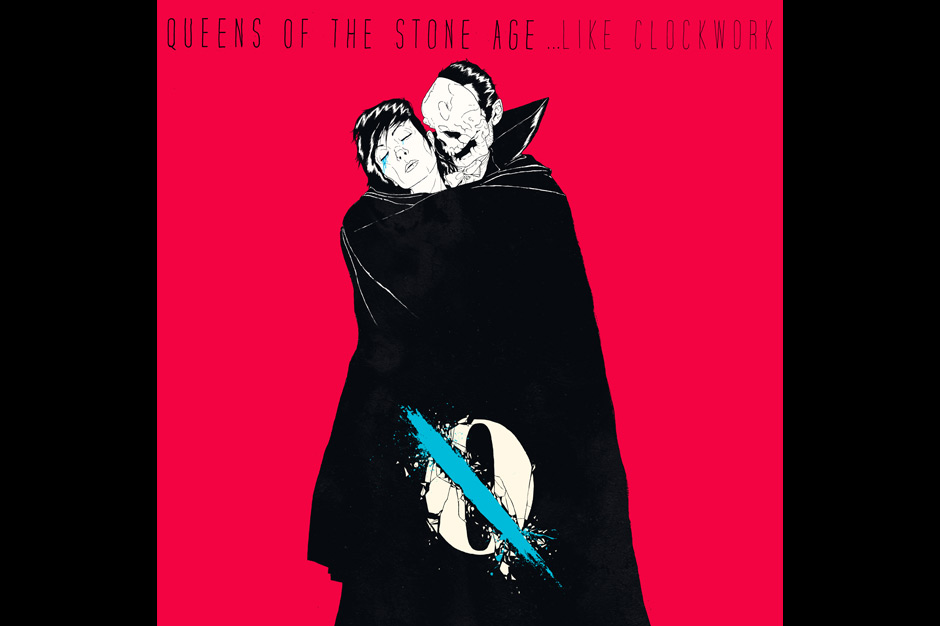 There is exactly one person piloting an American arena-rock band in 2013 who can credibly deliver the line, "I blow my load over the status quo," so, uh, take 10 to 15 steps back for Josh Homme, now on the same label as Pizzicato Five and loving it. QOTSA's sixth album contains multitudes — deranged falsetto-funk struts, high-gothic power ballads, Gary Numan-style doom-disco hustles, the atom-smashing grandeur of "My God Is the Sun" — but our leading man's charisma sells it all with a wink, a snarl, maybe even a pelvic thrust or two. A dense, super-heavy, deliriously disorienting black hole of weirdo badassery. R.H.
4. Body/Head, Coming Apart (Matador)
4/51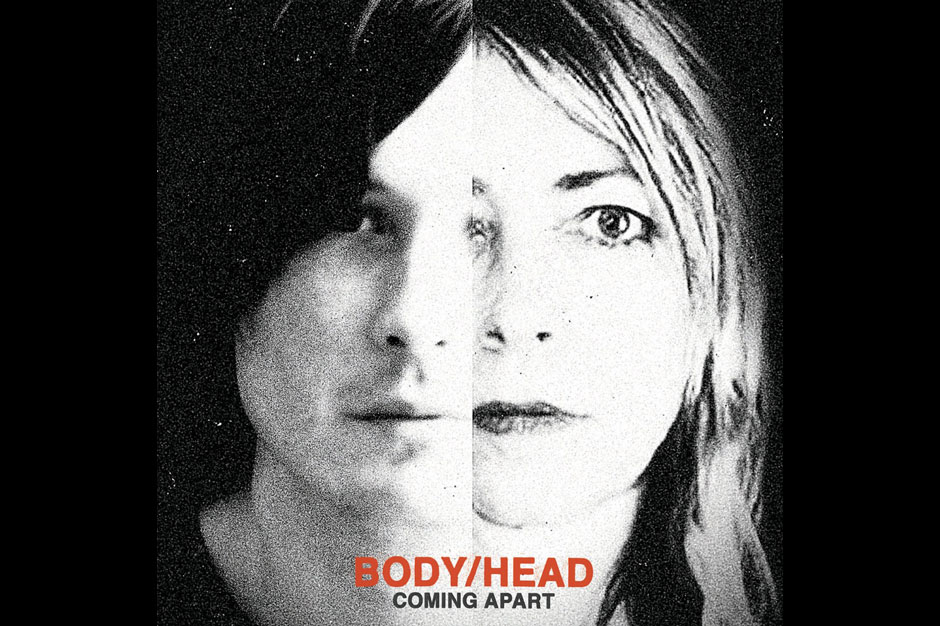 Look beyond the searing, space-vaccum, vacuum-tube drones blackening every cranny of Body/Head's Coming Apart, and what you'll have is basically a blues record from the member of Sonic Youth most likely to get soulful or cover Nina Simone or request Robert Palmer at karaoke or bump Schoolly D. "Last Mistress" is basically Big Mama Thorton's "Hound Dog" updated for punk acerbics ("Dogs, when they piss to mark their territory") with Yoko-fried id on display ("Woof! Woof!"). CHRISTOPHER R. WEINGARTEN
5. Neko Case, The Worse Things Get, the Harder I Fight, the Harder I Fight, the More I Love You (Anti-)
5/51
Her hardest album — "'Cause you didn't know what a man was / Until I showwwwed you" — is also her most vulnerable, her least obtuse, her best. A thrift-shop riot of alt and country that never falls prey to plain old alt-country; a master class in defiant ardor and exquisite grief that never self-aggrandizes or wallows. It transcends depression, transcends No Depression. The choruses alone are shocking in their emotional mutability — "Get the fuck away from me / Why don't you ever shut up?" and "You are beautiful and you are alone" slowly morph from triumph to tragedy and back again. She is not afraid of you and she will beat your ass. R.H.
6. Pusha T, My Name is My Name (G.O.O.D. Music/Def Jam)
6/51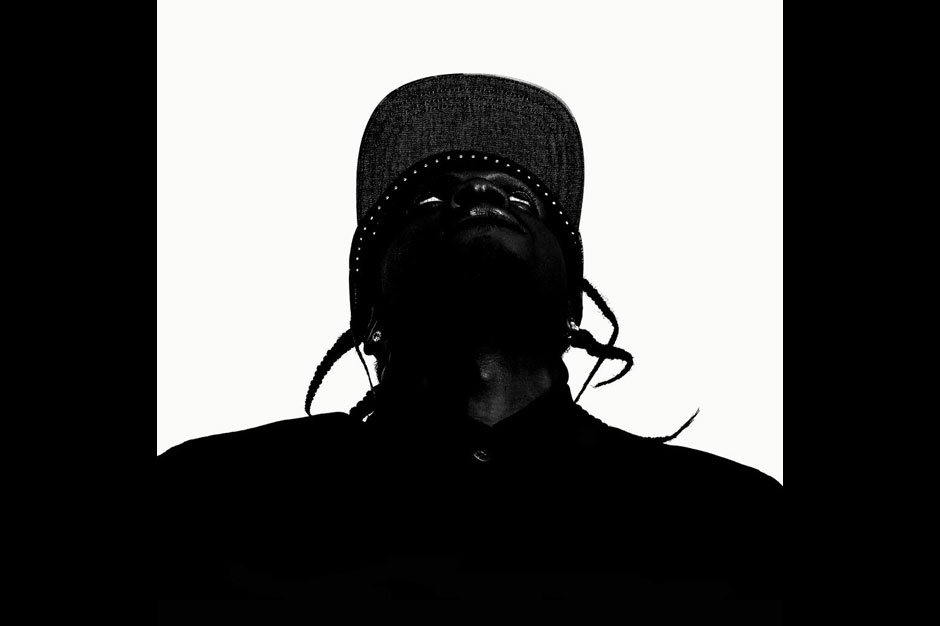 It's stunning and a bit unbelievable that the coldest former Clipse took this long to make a solo album — Pusha's mixtapes and guest verses had abounded since his acclaimed group dropped Til the Casket Drops in 2009, and he'd become so stalwart and reliable a rapper that you half-expected him to just show up on G.O.O.D. Music collabo tracks for the rest of his life and call it a day. But My Name Is My Name rose up from the cut and displayed the white-hot fire of yore, the reason Clipse fans practically bashed in Jive's front door with a log, Gaston-style, when the label notoriously withheld 2006's Hell Hath No Fury. Never you damn mind that the production-and-features roster is a best-of-the-decade celebration (Kanye! Future! 2 Chainz! HudMo! Kendrick! Jeezy! Your mom!). Push is in fighting form, incorporating a mature point of view on his drug-dealer past while rapping with the confidence of a man who knows the game is his to lose. "Gem Star razor and a dinner plate / Arm & Hammer and a Mason jar, that's my dinner date," he raps on "Nosetalgia." "Then crack the window in the kitchen and let it ventilate / Cause I let it sizzle on the stove like a minute-steak." Pusha T, putting the "eughk" back in conscious rap. JULIANNE ESCOBEDO SHEPHERD
7. Superchunk, I Hate Music (Merge)
7/51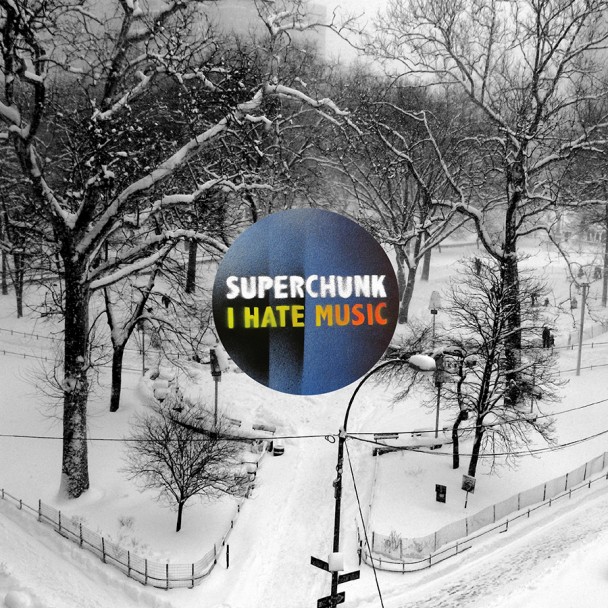 Since 1990's "Slack Motherfucker," Superchunk's Mac McCaughan has been perfectly synthesizing generational rage and ennui. I Hate Music is a powerful update. Twenty years past that prelim adult reckoning, McCaughan opens the lid on middle-age, frustrated in the wake of the loss of one of his dearest friends, acutely aware of what it means to be left behind, clinging hard to things and people amid the painful reminder of how ephemeral it all is. This is all worth paying attention to, if for no other reason, than it's a record about being a grown-up that isn't embarrassing or drunk on nostalgia. I Hate Music is harrowing and tender, full of whiplash and distortion, with the band coming on just as strongly as when they were collegiate Hüsker Düdes ten albums ago. We are lucky to have the chance to grow old with them. JESSICA HOPPER
8. William Tyler, Impossible Truth (Merge)
8/51
Amid the growing fashionability of instrumental guitar music and acoustic drone, William Tyler's Impossible Truth distinguishes itself with grace and sublimity. It's a rangy concept record that conjures the possibilities of the road and his obsession with the death of the West that followed American expansion. Songs like "Cadillac Desert" heave long, wide-open sighs of drones and purring slide over fingerpicking that never gets fancy; like the album, it balances vastness with dexterity. A Nashville boy, Tyler never lets his nimbleness get away from him — he plays like Leo Kottke drunk on the earth's majesty. Drawing you in with warmth and familiarity, his unfettered odes to unhappy ends leave you stunned by their sheer beauty. J.H.
9. Death Grips, Government Plates (Self-Released)
9/51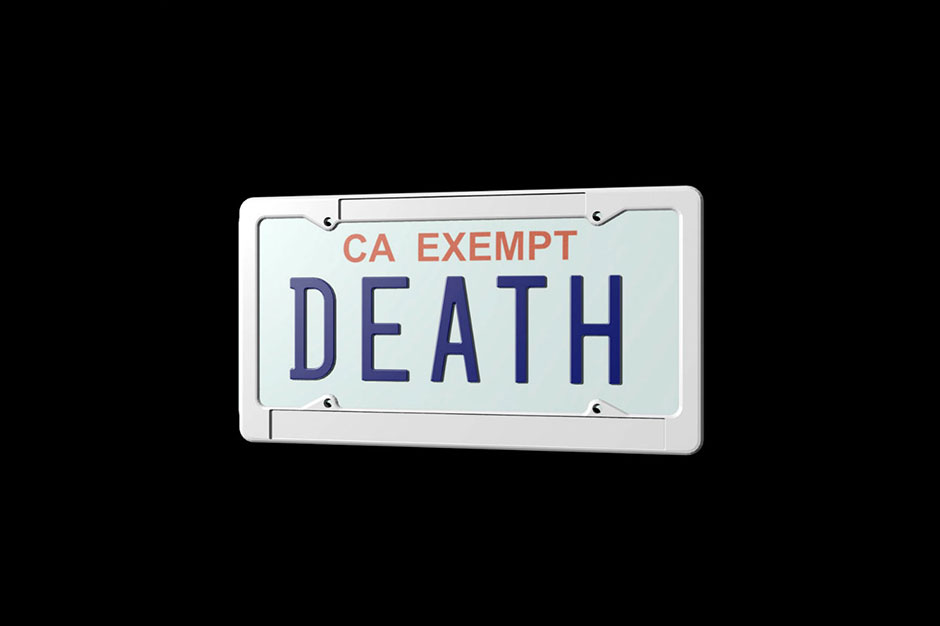 We don't have the luxury of knowing how Death Grips' fourth album would have aged throughout the course of 2013, how vital or lifeless it would sound months or weeks after hearing it for the first time. But that doesn't matter: The album, quietly uncaged across the web two weeks ago, is immediate by design. Gloriously abrasive, its opening volley (that's the Dylan-acknowledging "You Might Think He Loves You for Your Money But I Know What He Really Loves You for It's Your Brand New Leopard Skin Pillbox Hat") is among the most purely physical recordings the Sacramento outfit has offered yet, further evidence of their innate gift for creating movement where there is none. It's not quite noise or rap, not quite house music or punk. Death Grips are not a band and Governnment Plates is not an album. These are not outbursts — they're meditations. DAVID BEVAN
10. Holden, The Inheritors (Border Community)
10/51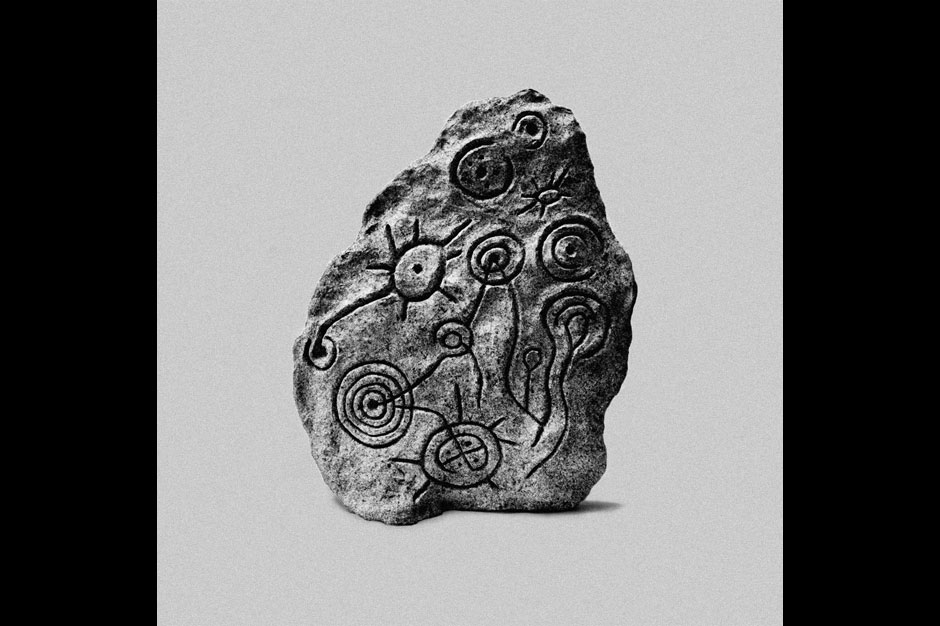 Daft Punk reappeared as chrome-plated mannerists with money to burn. Boards of Canada returned darker and lonelier, but otherwise unchanged by eight years dug into their mossy bunker. And then there was James Holden, an artist who sat somewhere between those two electronic-music giants around the time of his last album, 2006's The Idiots Are Winning — a rung or two down the fame ladder, certainly, but poised midway between clubby populism and more personal, lysergic thrills. He also rematerialized this year, with a mountain-sized monument to electronic music, not as product but praxis, a living beast. Between The Inheritors' unhinged rhythms and solid-state skronk, "difficult" music rarely has sounded so lyrical. Outside of Autechre, "techno" rarely has been so complicated, although Holden's take on id-driven dance ("Gone Feral") beats with a rubbery pulse that's the opposite of IDM's hard angles and striated white noise. Linking electroacoustic legacies with tarnished techno-futurism, it's the TARDIS as designed by Rube Goldberg, a radiophonic séance with the souls of dead machines. PHILIP SHERBURNE
11. Colin Stetson, New History Warfare Vol. 3: To See More Light (Constellation)
11/51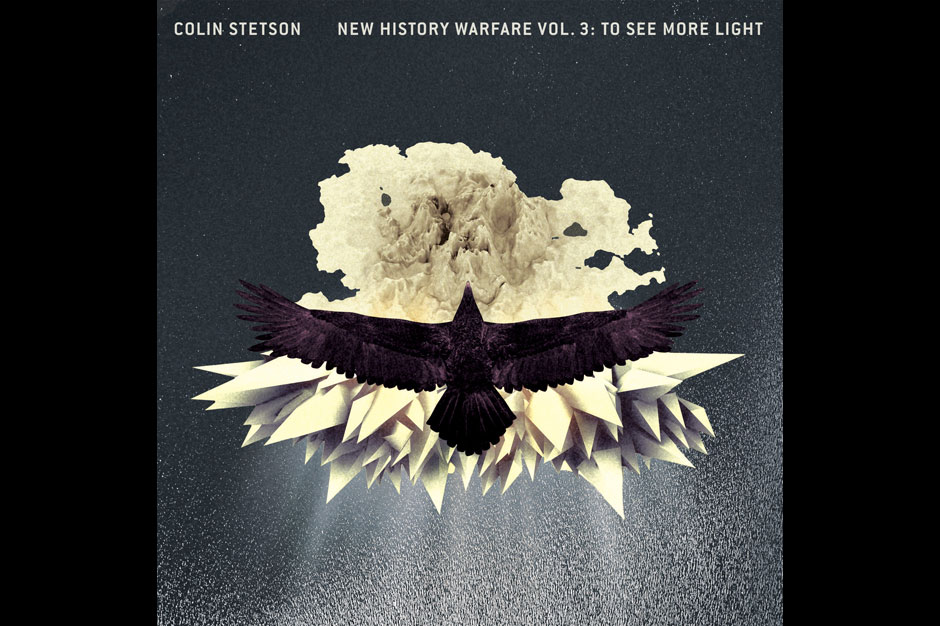 Saxophonist and human Line 6 pedal Colin Stetson is but one part of a wave of ambitious avant-punks recasting 20th-century minimalism for 21st-century loft spaces — see also guitarist Mick Barr, drummer Jon Mueller, whosiwhatsist Pete Swanson. He just happens to be the best with a melody. On his best record to date, he replaces Vol. 2's unnerving dinner with Laurie Anderson with the hopelessly warm harmonies of Bon Iver's Justin Vernon — though he mostly sings impressionist gospel or barks like Napalm Death's Barney Greenway in the most transcendent black-metal song ever played on a bass sax. Elsewhere, like the 15-minute title track, Stetson makes a euphoric house record that turns into a sludge-metal record, with no electronics, guitars, or assistance — producing raw, distorted, deep bass; mournful duck songs; Glass-ian raindrops; and wild squeaks of abandon. C.W.
12. Bill Callahan, Dream River (Drag City)
12/51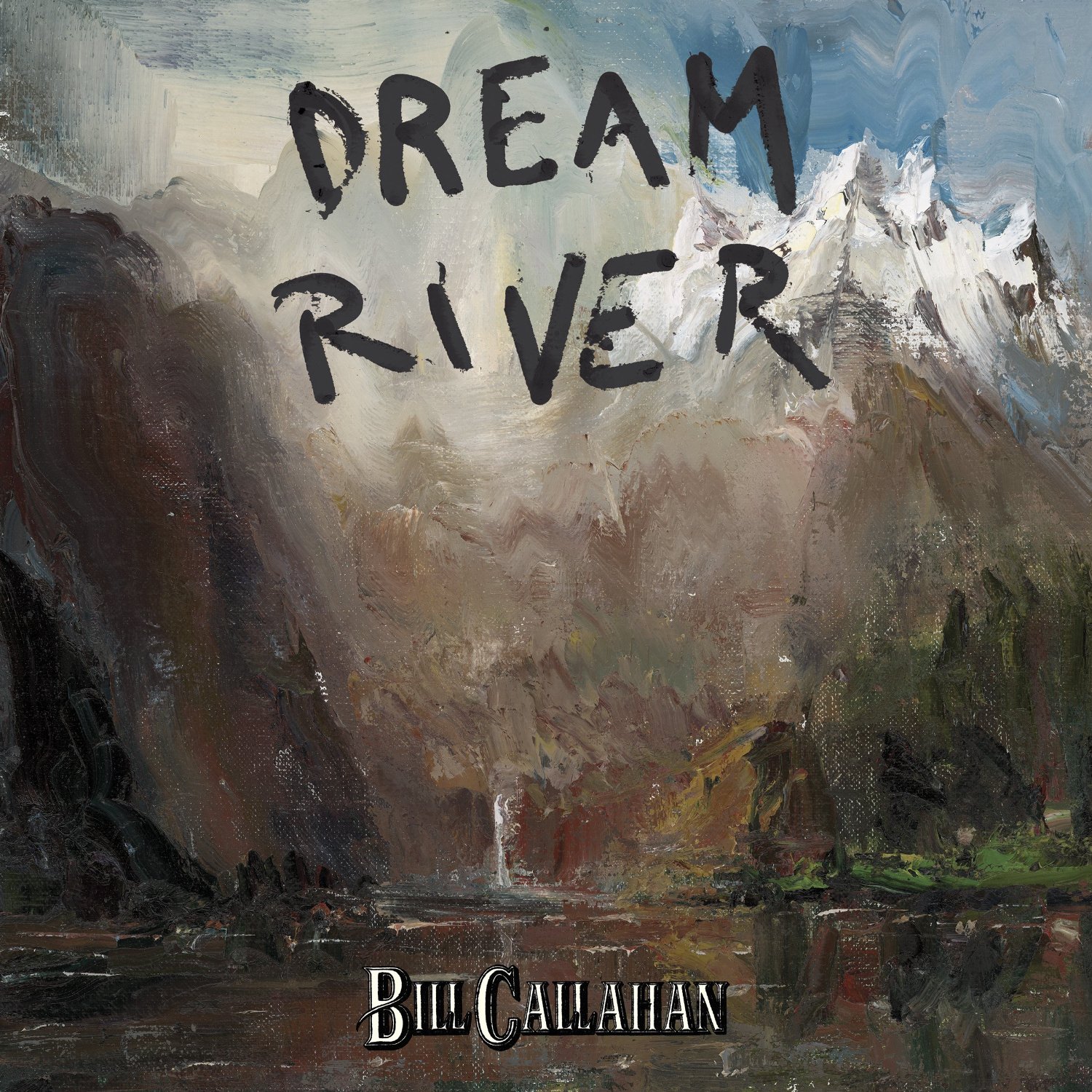 Songwriter Bill Callahan told SPIN that he designed his latest to be "the perfect end to a person's day." A minimal work, Dream River rolls into the night via rhythm guitar, with breaks for small takes on Van Morrison's flute-powered Astral meandering, leaving space aplenty for the Austinite's hypnotic baritone and entrancing poetry. While that is indeed a lulling proposition, over 15 albums our host has never sounded so sharp or energized. He achieves impossible boldness through high-quality simplicity, paring down his approach to a carefully loose amalgamation of outré Americana and enlightenment-inducing bons mots about work, life, love, and lust. Quiet confidence does wonders for Callahan, and he must know it: "Well, the only words I said today / Are 'beer' and 'thank you' / Beer / Thank you." That last one's on us. CHRIS MARTINS
13. My Bloody Valentine, m b v (Self-Released)
13/51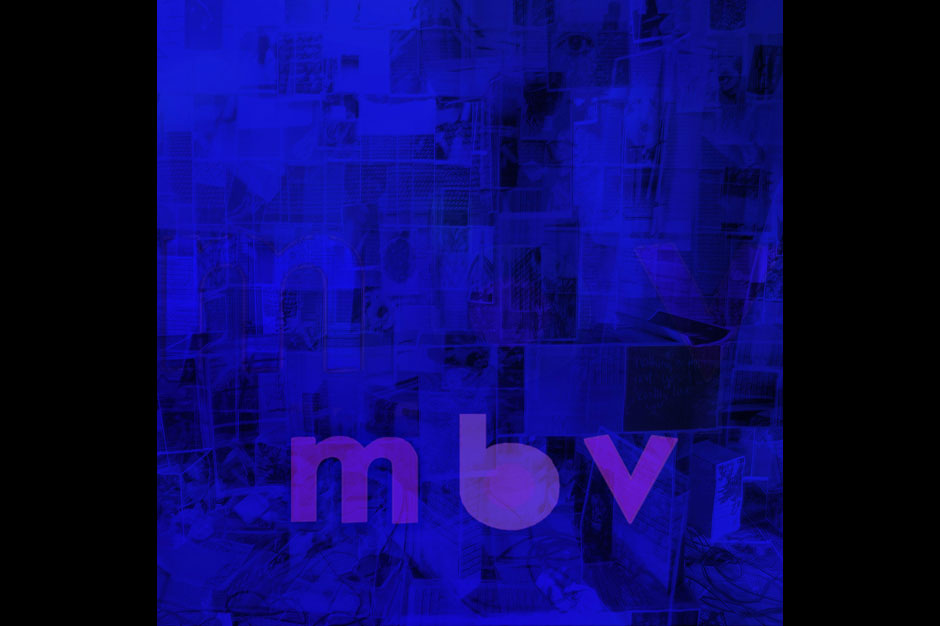 To step inside the insular world of this album and engage with mega-mondo-über-overdubbed recordings so thick they surely must possess physical mass is to leave behind most of everything that's happened during the past 22 years since My Bloody Valentine's last album — 1991's legendarily influential and lovely Loveless — revived a groggy indie-rock world that was only beginning to stir from its slumber. The paradox, of course, is that MBV did this with a sound simultaneously somnambulant and roaring, cerebral and emphatically sensual, meditative and assaultive, and that's the sound they first return to on m b v. This is not to say that Dublin's singular quartet is nostalgic in any way: Even the slightest variation on the band's long-copied dream-pop tricks, like the singing guitar choir that rises out of "Who Sees You," is enough to keep things moving forward. And then, after that early apogee, the album suddenly spins sharply left with the guitar-less respite "Is This and Yes" before exploring emphatically feminine jangle-funk ("New You"), quasi-bagpipe jungle metal ("In Another Way"), aggro-looped torture porn ("Nothing Is"), and new-age, vacuum-cleaner krautrock euphoria ("Wonder 2"). Worth the wait. BARRY WALTERS
14. Janelle Monáe, The Electric Lady (Wondaland Arts Society/Bad Boy)
14/51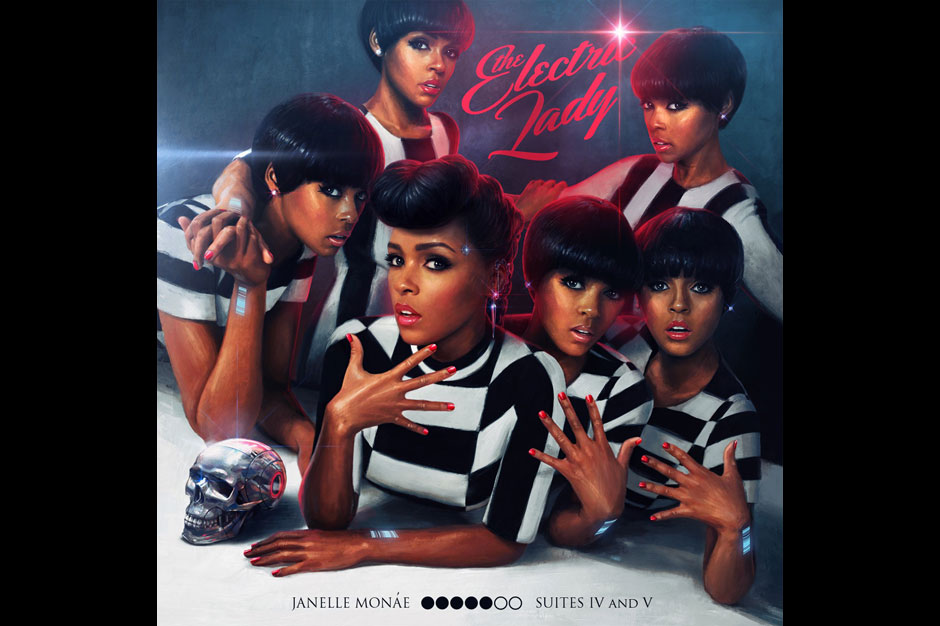 As sharp as her new-school soul brothers are hazy, Janelle Monáe forged her own path with an alternative to alternative-R&B on her second polymorphous and proudly perverse album. It's not without precedent: Front-loaded with guests on the level of Prince, Erykah Badu, Solange, and Miguel, The Electric Lady flaunts an emphatically communal vibe further embodied by the sprawling, roots-conscious, but nevertheless futuristic work of her own Atlanta-based Wondaland production/songwriting/playing posse. For all of its scholarly appropriations of just about everything "black" and "white" that's happened to music for the past, oh, hundred years or more, there's a far more gut-based belief in the inherent goodness of mankind to overcome all the bullshit alluded to in her dystopian narratives. That belief emerges in the way Monáe stands tall for her race, her sex, and her otherness — the electric lady she addresses via her blue-collar mom ("Ghetto Woman"), the first female/LGBT astronaut ("Sally Ride"), pioneering African-American film femininity ("Dorothy Dandridge Eyes"), and her own regally freakin' self ("Q.U.E.E.N."). Most of all, it's in the way her live shows have embodied the album's epic expansiveness to bring together all the races, sexes, and generations with a crazily contagious, cannot-be-faked joy that few since Prince and Michael Jackson have been able to pull off. B.W.
15. Arcade Fire, Reflektor (Merge)
15/51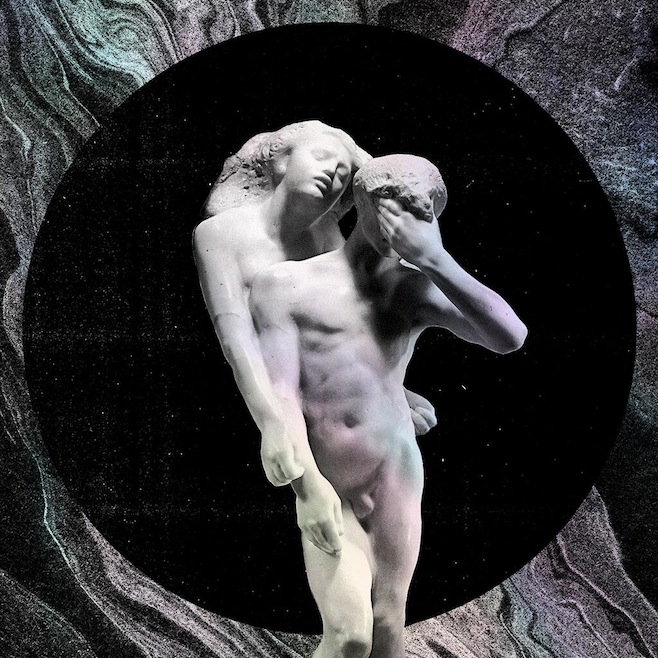 Regularly (and rightly) hailed as the greatest serious rock band of 21st-century North America, Arcade Fire shoulder more weight than most entertainers can comfortably carry. So, for Reflektor, they flew off to Haiti, the homeland that backup singer/multi-instrumentalist Régine Chassagne's parents fled to avoid dictatorship-inflicted death; jammed with local percussionists; and hooked up with ex-LCD Soundsystem leader James Murphy to shake off that burden. Win Butler sings as though he's dancing throughout, as if he couldn't cope otherwise, as if his troubles would undo him thoroughly if he stopped moving. That constant movement makes the band's arena-sized art-rock more immediate than ever on attention-grabbers like the glam-rock-stomping "Joan of Arc" and the disco-droning title track. But it's the least-obvious cuts that call out for the closest inspection. Pondering how a committed couple sustains love when instant sexual satisfaction is only a mouse-click away, "Porno," the most musically LCD-esque track, is also lyrically the most Fire-y: "They don't know what we know," Butler sings for the steadfast and true, concluding, in considerable pain, "I'm not over it." Of course, he means love. B.W.
16. Kelela, Cut 4 Me (Fade to Mind)
16/51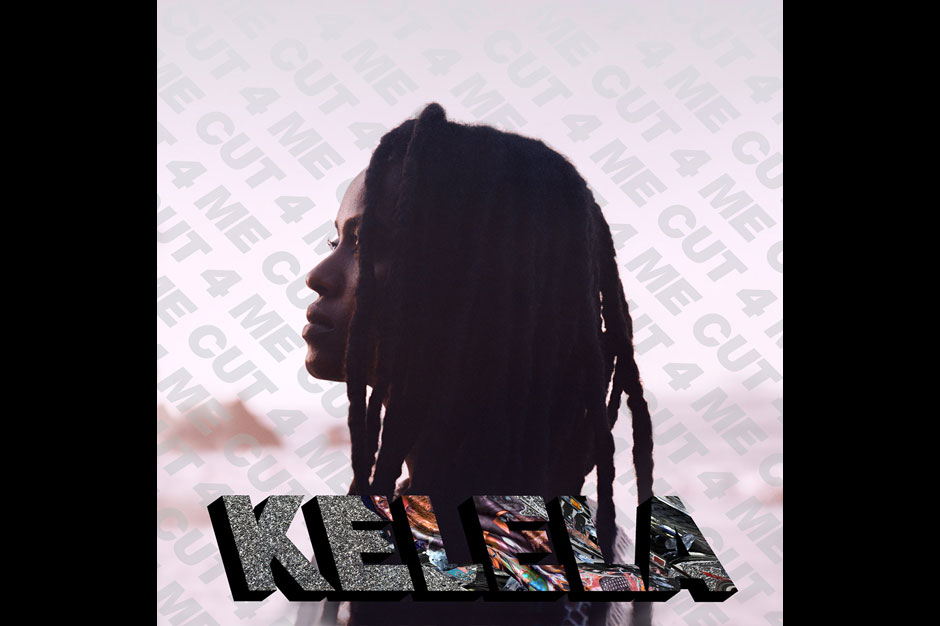 Unlike the dusty fluorescent tubes and broken glass adored by her Night Slugs and Fade to Mind cohorts, the debut from L.A-via-D.C. singer Kelela takes on the quality of a flash-frozen dandelion puff, or a feather trapped in amber. Fade and Slugs regulars (Nguzunguzu, Kingdom, Bok Bok, et al.) handle production — the whole thing came together via Dropbox round-robin — but there's no doubting that this is Kelela's show. She doesn't simply sing atop producers' beats, though — she inhabits them, subsumes them, devours them, no matter whether she's belting or whispering or purring in prismatic, multi-tracked harmony. Along the way, we get gun-cocks and DX chimes and languorous Rhodes and actual birdsong, plus grime and new wave and dozens of different shades of soul, from neo- to neon. Like her voice, the music's strength is hidden behind its wispy fragility — a point driven home by two ethereal, beatless cuts that linger in the air long after the record's unassuming fade to black. P.S.
17. Ashley Monroe, Like a Rose (Warner Bros.)
17/51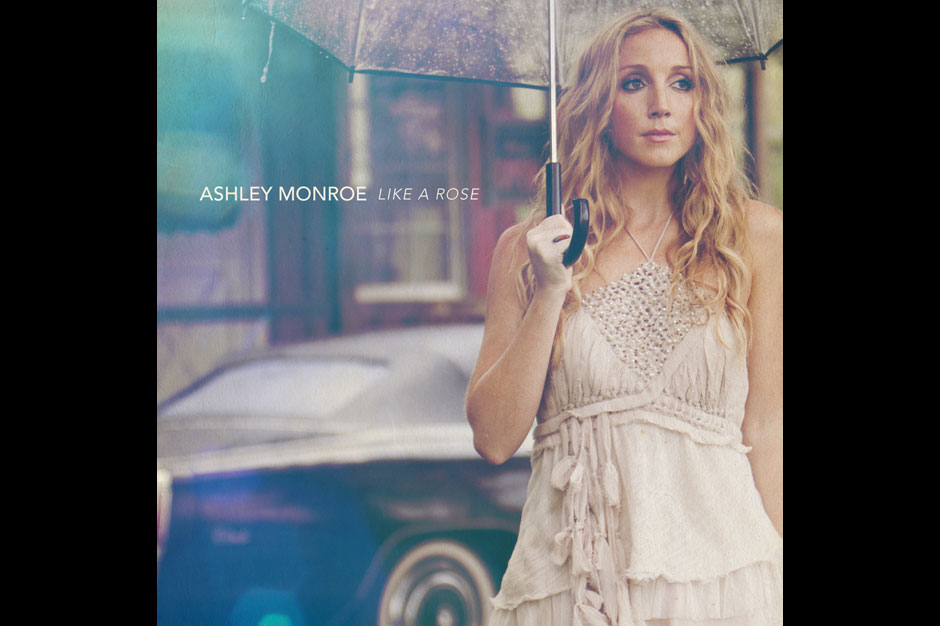 "Yeah, I feel sorry for me," cheerily moans this Nashville survivor and Miranda Lambert comrade on "Two Weeks Late" (meaning both her rent and, well, you know), easing us into the best trad-country album since the phrase "trad country" became necessary. Monroe looks at life through rose-tinted beer goggles: Elegant stunner "Used" is basically weaponized melancholy, and her comedy — marital S&M jam "Weed Instead of Roses," ribald Blake Shelton duet "You Ain't Dolly (and You Ain't Porter)," on which Monroe's bust is impugned — is as finely honed as her tragedy. You need a song called "She's Driving Me Out of Your Mind" in your life. R.H.
18. Kvelertak, Meir (Roadrunner)
18/51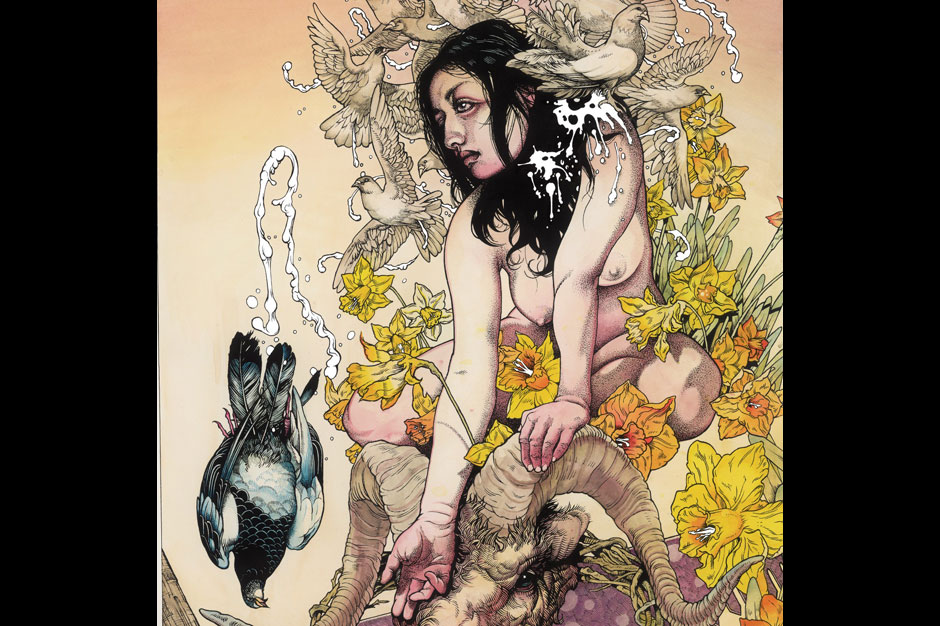 One look at Baroness boss John Dyer Baizley's soft-core-Hobbit-porn cover art and you might peg this Norwegian-wood-burning monstrosity as the dreaded One Metal Album a Year That Non-Metal Critics Love, and while you're not wrong — plenty more blacker, as it were — you are also wasting precious air-guitar time. More garage than mausoleum, more Fucked Up than Mayhem, more gloriously pulverizing riffs than you can possibly absorb, more "meatballs to the wall," in SPIN metal guru Kory Grow's inimitable phrase. "Bruane Brenn" — "November Acid Rain" in Norwegian, I'm assuming — is the prom theme in Hell. R.H.
19. Laura Marling, Once I Was an Eagle (Virgin)
19/51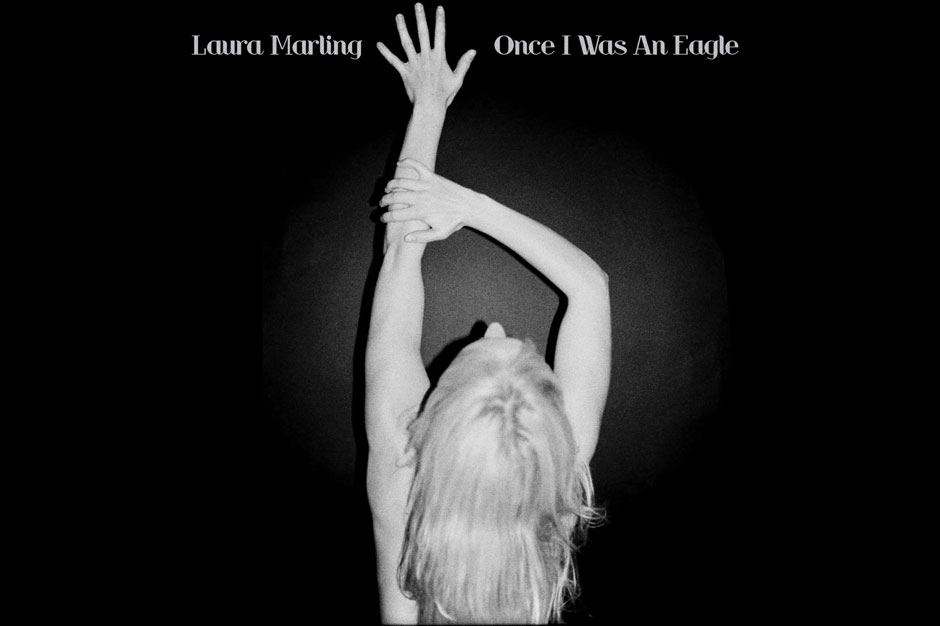 Perhaps because she didn't board the hobohemian hype train like former beau Marcus Mumford, indie-folkie Laura Marling has been undervalued, especially in the U.S., even as she's made increasingly craftier confessionals. Here, she conducts an extended post-mortem on a life-changing relationship, and if you want her to just get on with it, already, too bad, hoss: Pull up a chair and get ready to crack open a few of whatever's handy. Though she commands her ex to "begone beast" on opener "Take the Night Off," it takes 15 more songs for Marling to locate any peace. Her imagery goes to PJ Harvey-esque extremes: "Throwing fists against the wall," "I nearly put a bullet in my brain," "There were ropes around my wrists," and "I've been… where the devil rests his face." But Marling's voice remains composed, letting her guitar, Ruth De Turbeville's cello, and Ethan Johns' production indicate her intense shifts in perspective. As the melodrama and self-laceration subside, she makes use of her alone time to pen the kiss-off you've been awaiting, and as acoustic guitar and drums slash the mournful air, she lets rip: "You weren't my curse… he was my next verse." That third-person pronoun is a motherfucker. CHARLES AARON
20. Justin Timberlake, The 20/20 Experience (RCA)
20/51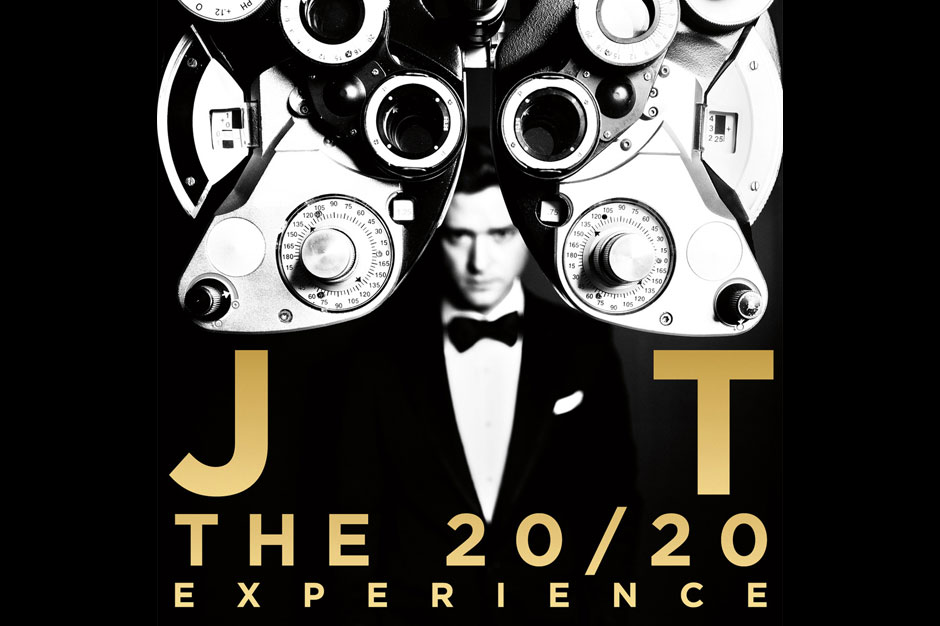 For everyone anointing JT the snake person Elvis Sinatra, take it on down to Omeletteville! Being able to sing, dance, act, and mimic African-American expression with above-average facility once simply earned you entry into the business of show; but what's inarguable about Team Timberlake (featuring co-songwriter James Fauntleroy) is the sophistication with which they present the star's skill set. Here, it's Classic Romantic Entertainment — inspired by new wifetress Jessica Biel — that's not shy about flaunting its studio splendor (Timbaland's sonic drama and trickery even glisten on the languorous outros). Wooing grandly via the Philly-soul sweep of "Pusher Lover Girl" and louche sway of "Suit & Tie," The 20/20 Experience really warms you to its swelegant soft-shoe with the velvet-gloved grit of "Mirrors." As his studio crew — Timbo, production partner J-Roc — toughens the melodic soliloquies with beatbox shivers, JT pledges his forever love with no less vigor than he once told Britney to kick rocks. C.A.
21. Earl Sweatshirt, Doris (Tan Cressida/Columbia)
21/51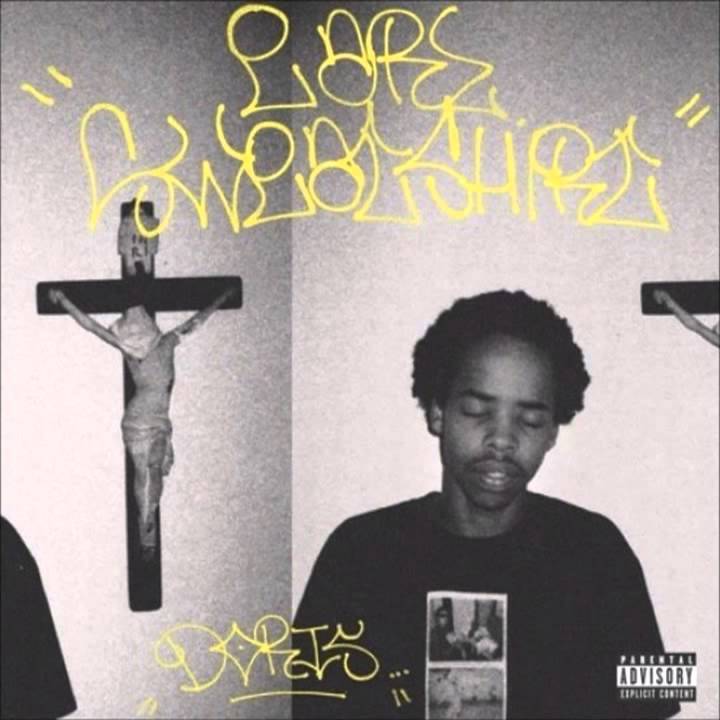 All the kiddies shout "Free Earl," but Earl himself raps, like, "Nah, I'ma do me." No longer your link-bait, skate-punk Buckwheat, he turns inward, upside-down, and sideways (to slide past any clumsy expectations), but mostly away. "Why you depressed and sad all the time like a little bitch?" goes the j'accuse on "Burgundy," so Earl sleepily admits his priorities are fucked-up and references Clark Gable in The Misfits, then flicks off a spree of bars like Del the Bipolar Homosapien. "Chum" is confessional storytelling of a high disorder — "I'm indecisive, I'm scatter-brained, and I'm frightened, it's evident" — but this tale of fatherless despair also sucks the oxygen outta your lungs. Unlike most OFWGKTA projects, the musical backdrops (with assists from Pharrell, protégé Christian Rich, RZA, and the Alchemist) are evocative yet mindful, never coloring too far outside the lines. Tyler, the Creator's acidic interjections intrude, but Earl's poetic bursts erase any distractions. From "Whoa": "Bruising gimmicks with the broom he usually use for Quidditch / Gooey writtens, scoot 'em to a ditch, chewed and booty-scented / Too pretentious, do pretend like he could lose with spitting / Steaming tubes of poop and twisted doobies full of euphemisms." Free Earl? Sheeeeeit. C.A.
22. 2 Chainz, B.O.A.T.S. II: Me Time (Def Jam)
22/51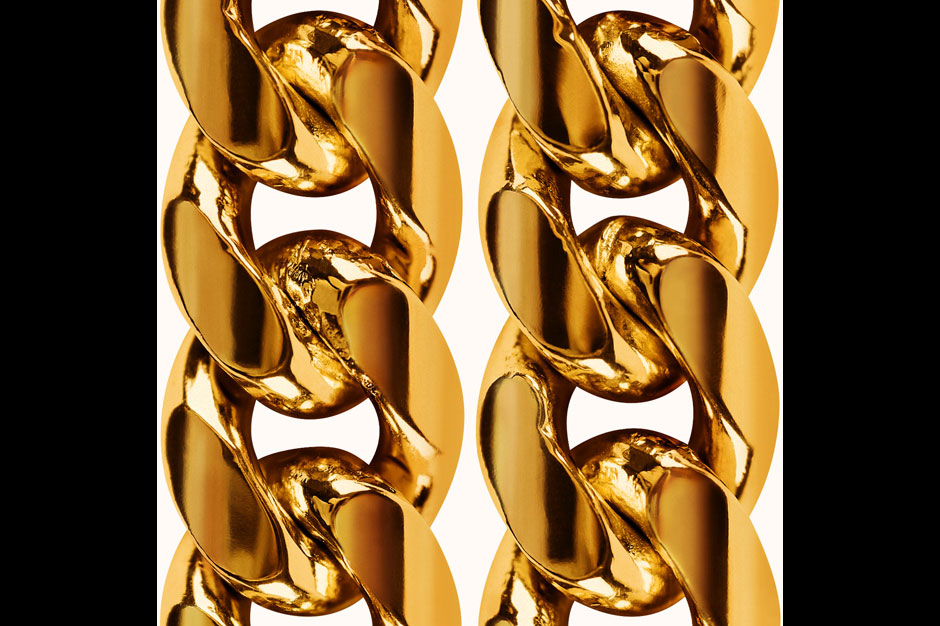 Even if Eminem still can't figure out how to download a Ludacris song, don't fret, because rap's Shecky Greene has returned to join Beavis and Butt-Head and Me, Myself & Irene in the pantheon of pop-culture artifacts that acknowledge nocturnal tumescence ("Hit her with the morning dick, oooh, I ain't pissed yet / Yeah, I rep the A, the only thing I fail is a piss test"). Punchlines come to 2 Chainz with the subtlety you'd expect from someone who willingly guests on 2 Broke Girls — he's ballin' like Mr. Clean, known to kick it like the captain of a soccer team, would skip you like a spacebar, and is rich like Lionel. He's mature enough to reference a Heather B song, but immature enough to follow "Rest in peace to all the soldiers that died in the service" with "I died in her cervix." And for an hour-long barrage of dirty jokes, you could do worse than Mike WiLL Made It layering ping-pong bass drums, Pharrell making a minimalist Bond flick, and Mannie Fresh sampling "Bust a Move." C.W.
23. Rudimental, Home (Black Butter/Asylum/Atlantic)
23/51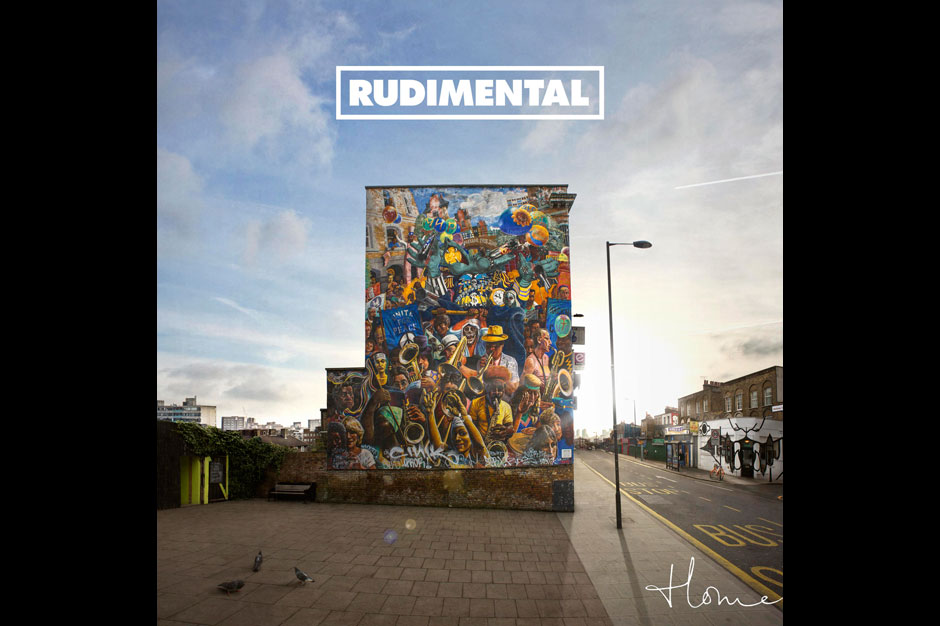 After EDM crashed through the front door wearing a deadmau5 lampshade and inevitably defiled the couch, it was time for a more tasteful crossover (cheers, Disclosure) and a less grotesque arena-buzz courtesy of this ostensibly drum'n'bass quartet. Fueled by East London pirate radio, the Rudimental crew's ambitious debut arrived fully, and remarkably, formed: "Feel the Love," featuring John Newman's rapturing vocal, eases from churchy organ to synth-shlock stabs to rollercoaster crescendo in the first minute, then drops anchor and cleverly massages the melody via jazz trumpet (garnering more than 28 million YouTube views and a U.K. No. 1 hit); "Waiting All Night" jacks Ella Eyre's R&B yearning into a d'n'b flurry with a horn-section power surge (earning more than 51 million views and another U.K. No. 1); "Not Giving" (also featuring Newman) offers all that plus a gospel choir and domestic-abuse subtext (try to resist!); while "Right Here" might be the most breathtaking bliss-out of them all. Even the subtler stuff clicks: Artful deep-house forays "Baby" and "Spoons" (both featuring MNEK) give the less-addled amongst us a more grounded dance-floor diversion. Somehow, these kids thought of everything. C.A.
24. Eminem, The Marshall Mathers LP 2 (Shady/Aftermath/Interscope)
24/51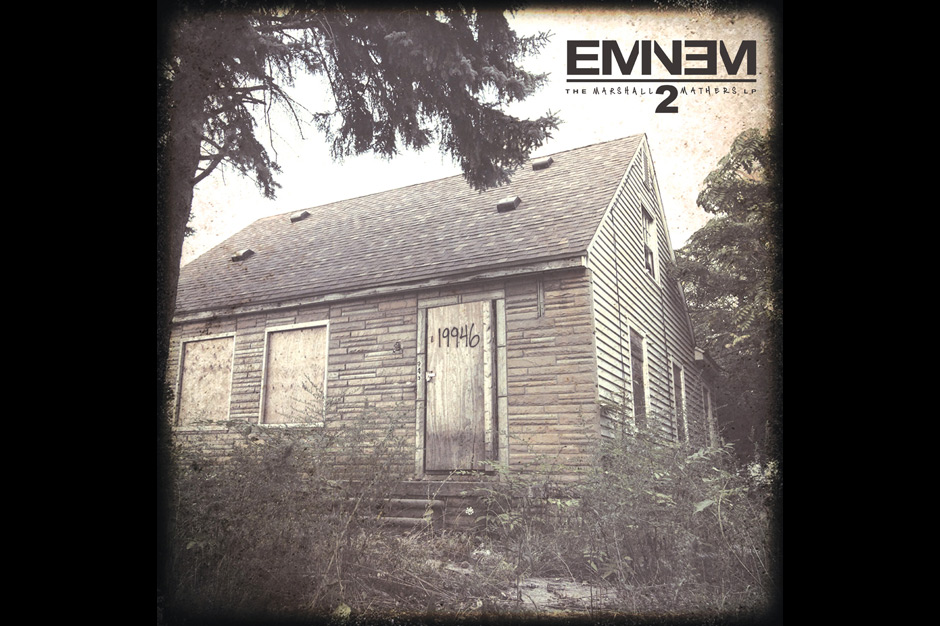 Let's start with what Eminem no longer can do. He no longer can shock you. He no longer can write a radio hit that you like. He no longer can put together a front-to-back, no-skip-necessary classic LP. All of this has been true for a decade, and very likely will be true in perpetuity. But what he still can do is what he's been doing for the better part of 15 years, and that's rap — like, really rap — better than just about anybody on the planet. His eighth solo album, The Marshall Mathers LP 2, is an unwieldy beast; an imperfect yet mostly thrilling verbal-gymnastics routine that sticks the landing in the zone of Bad Taste with arms proudly raised. JORDAN SARGENT
25. Migos, Young Rich Niggas (Self-Released)
25/51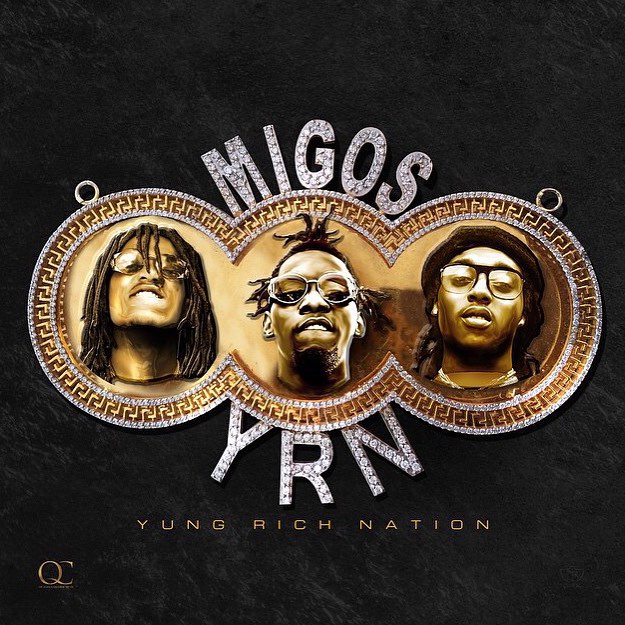 If Atlanta trap is the minimalism of hip-hop, Migos are its Piet Mondrian: shearing each thought to its most primary yet still communicative metaphor, in taut horizontals and verticals. Who needs hooks when there's so many ad-libs that they practically function as third instruments, skrrrts and clrrraos and whoops as crucial as the bass? And yet they've got hooks, too, distilling each song's concept to its ideal essence like the sickest nut graf molded by a really ill editor, form as function as form. It would have been pedestrian if it weren't so de Stijl, tight and clean motifs about trapping out the bando, slanging that Hannah Montana, copping that VersaceVersace-VersaceVersaceVersaceversaceversaceversaceeeee. And that one crispy, ever-repeatable anthem — "Versace," which captivated Drake, Meek Mill, Shawnna, Soulja Boy, and about a million others — became the year's most quotable, for its brand recognition, sure, but mostly for its cushy syntax. J.E.S.
26. Rhye, Woman (Polydor)
26/51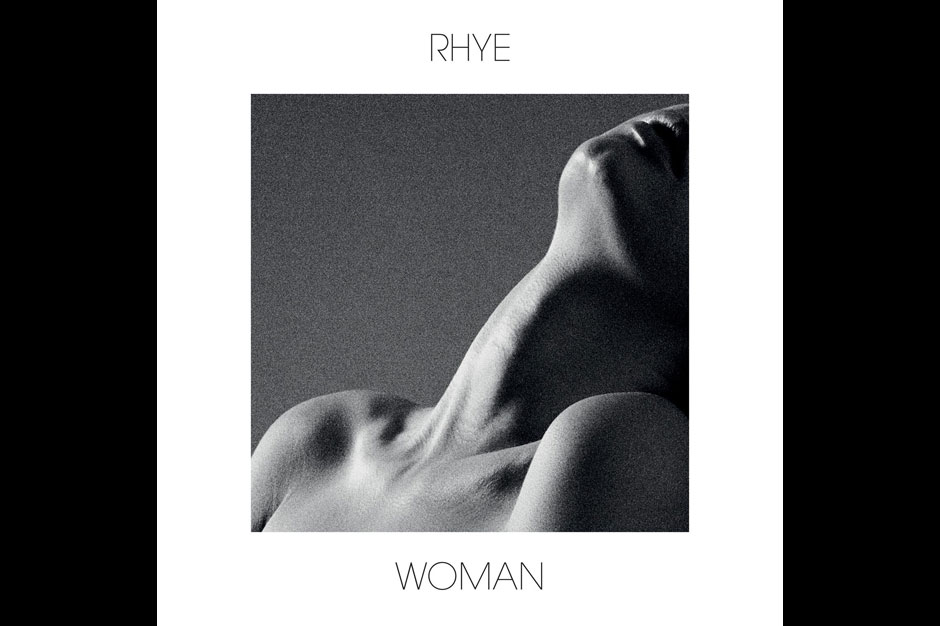 In a year filled with so much in-your-face music, it was nice to have at least one album that whispered in your ear. Woman, by soul duo Rhye, wears its sexiness softly, both sultry and subtle — though it's a little jarring, even after multiple listens, to realize that singer Michael Milosh's overt Sade-isms come from someone possessing a Y chromosome. With its gentle grooves, quiet strings, lush-but-restrained production and nods to Philly soul, Woman is an album that could have been made at any point in the past four decades (a quality it shares with Quadron's Avalanche, which unsurprisingly features Rhye instrumentalist/producer Robin Hannibal). But that's not the only quality that makes its appeal so universal: During the making of this album, both Milosh and Hannibal were newly in love, the former with the woman he ultimately married. The result is one of the most romantic albums you're ever likely to hear, evoking dimmed lights and comfort and perhaps most of all, a happiness and optimism that couldn't be more obvious if Milosh were shouting at the top of his lungs. JEM ASWAD
27. Caitlin Rose, The Stand-In (ATO)
27/51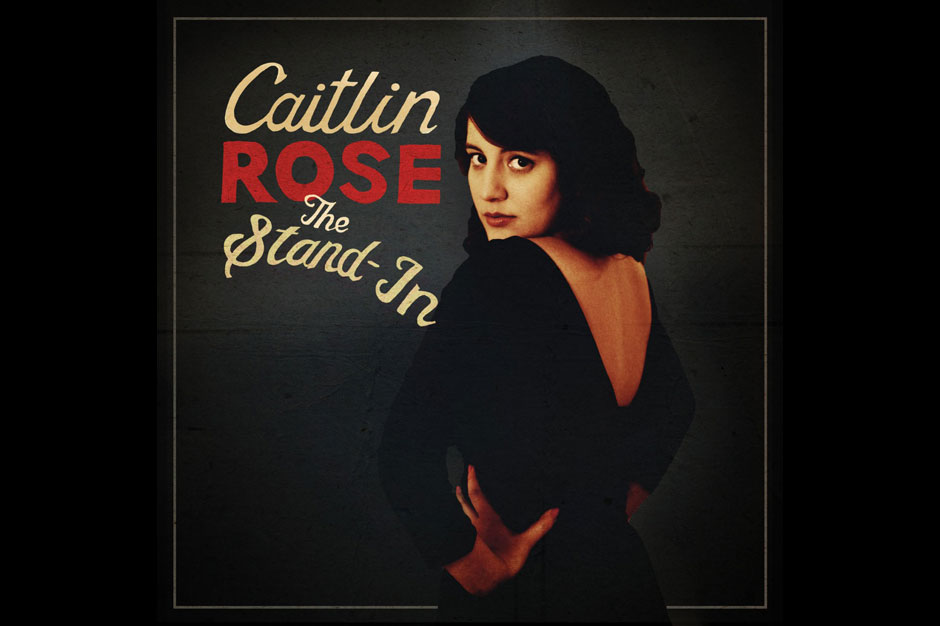 Here we have She and Him, if She killed Him: Millennial garage rock doesn't get sweeter, sourer, or more delicately ferocious than this shattered-glass menagerie of bar-brawl-gospel torch songs and gleeful emotional arson. Stealing the storytelling concision and sobbing pedal steel from country (she lives in Nashville, and her mom writes songs with Taylor Swift) and the erudite guitars and feeling-all-the-#feels messiness of arena-indie (she loves the National), Rose should soundtrack all of Nashville, starting now. "Only a Clown" is perfect for Scarlett, and perfect for you. R.H.
28. DJ Rashad, I Don't Give a Fuck EP (Hyperdub)
28/51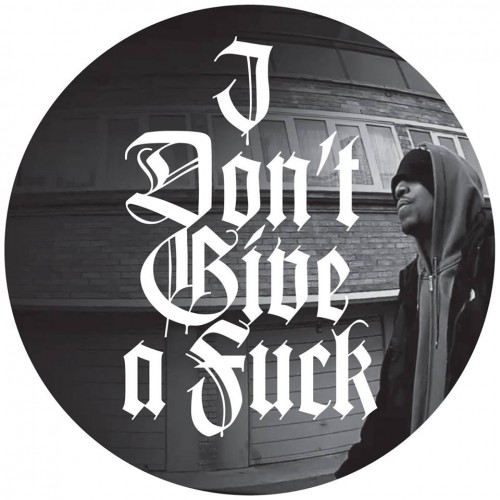 Chicago footwork hero Rashad dropped a couple of EPs on British label Hyperdub this year, along with the impressive double LP Double Cup, but the four-track I Don't Give a Fuck best showcased his commitment to advancing the sound. In particular, the title track fused his signature samples with a footwork rhythm, but heaped on a beastly level of sub-bass that copped to his history and showed respect to his label's as well. And collaborations with DJs Spinn, Freshmoon, and Manny showcased how seamlessly the fundamentals of footwork can fit with the influences of jungle, thizz-faced trap, and diva-infused soul. In a year of incredibly crappy house music, Rashad and the whole Teklife crew stood out as beacons still looking for the next rhythmic high, and dance floors across the world were better for it. J.E.S.
29. Oneohtrix Point Never, R Plus Seven (Warp)
29/51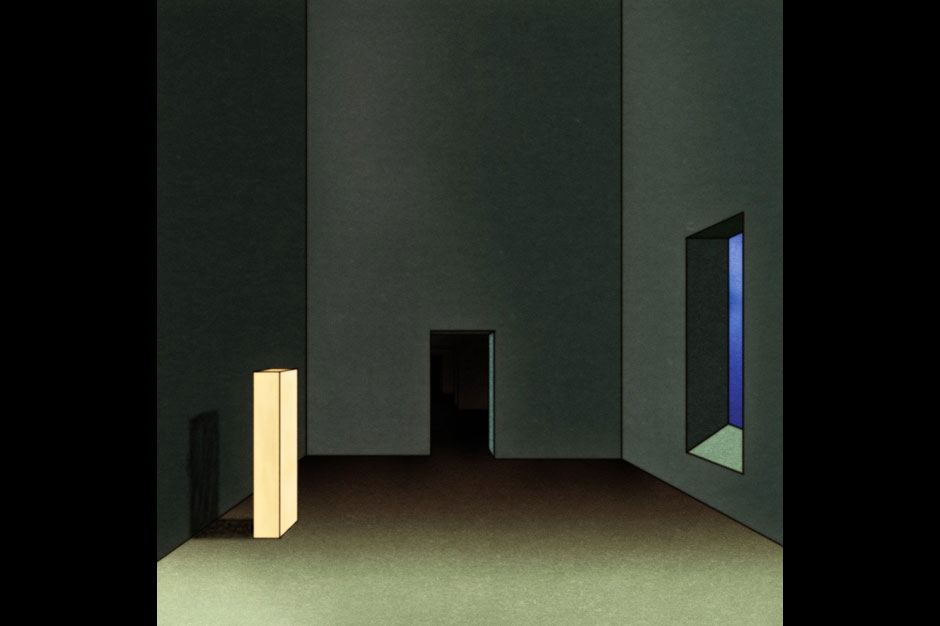 More Dreamweaver than "Dream Weaver," Brooklyn's icky-pixel Mxyzptlk nicks chintzy synths and skateboards on the uncanny valley. Is it real or is it Memorex? Here's the pipe-organ canon of the flying-toaster screensaver. Here's the Art of Noise chained to dungeon walls. Here's Max Headroom as the stuttering victim of a Kubrick nightmare. Here's a song called "Americans" that sounds like a synth koto for a training video on how the information superhighway will work for you. Here's nostalgia's end game, an Oregon Trail game that starts and ends with "You have died of dysentery." Here's the beef. C.W.
30. Deafheaven, Sunbather (Deathwish Inc.)
30/51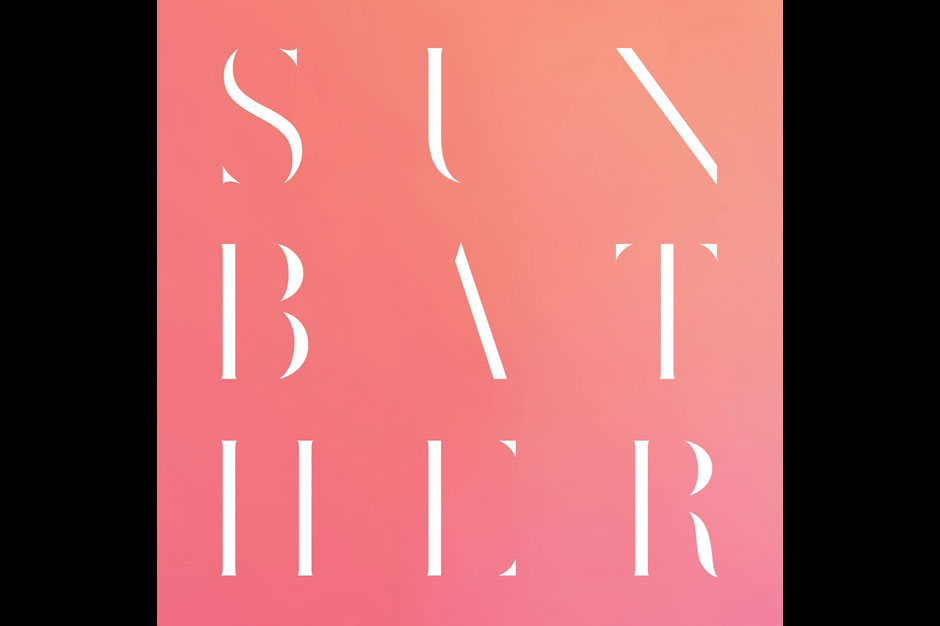 With Sunbather, San Francisco's Deafheaven created either the most tender black metal record of 2013 or the year's most blistering indie-rock record — and if My Bloody Valentine hadn't emerged from obscurity, maybe the best shoegaze record, too, thanks to its twee song titles and European-style rock jams. In a few minutes less time than it takes to watch an episode of Breaking Bad, the group summons all the pathos, anger, and theatricality of a Greek tragedy, but with the sort of base instincts that could appeal to a fan of, say, Mayhem. It's the ultimate outsider record for indie insiders; instead of offering something for everyone, they've offered something for everyone else. As one example, opener "Dream House" pulses with mid-tempo blackened blastbeats and vocalist George Clarke's fractured growls, then everything but the vocals becomes post-rock — and the next track is a gentle piano instrumental. They even approximate Kevin Shields' sea-sickening guitar flutter on "The Pecan Tree" without sacrificing a bit of bloodlust. It's exactly what an extreme-metal album with a pink cover should sound like. KORY GROW
31. Run the Jewels, Run the Jewels (Fool's Gold)
31/51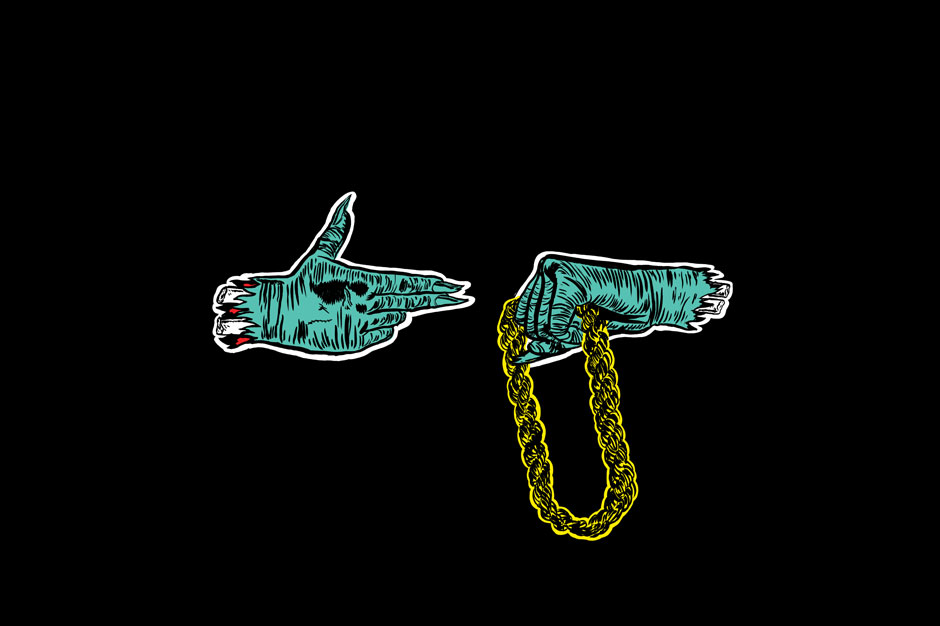 Run the Jewels was slated as a just-for-fun collab between El-P and Killer Mike after a banner 2012 for both, but it quickly evidenced itself as 2013's great rap bromance: a creative partnership that brought out the best in both parties, and a record that felt like their secret handshake made public. While Killer Mike subverts much of the Reaganomics-based doom of his own R.A.P. Music with professional bragging and boss-talk, producer El-P conjures up all that early-'80s anxiety with stabs of chilly, arpeggiating synths that throwback to the creepiest, most plasticene moments of Goblin and John Carpenter's slasher-film soundtracks. For El the MC, the album is a return to Funcrusher form: He sounds revitalized as he and Mike extol the many ways they intend to (metaphorically) stomp our faces. It's a dark, cynical album ("These motherfuckers all thorn, no rose" spits El-P in a bout of self-mocking on their title theme) that has an irreverent, spastic, party-album energy, but it's ultimately the victory lap of two veterans in full command, all skills and gravitas. J.H.
32. Waxahatchee, Cerulean Salt (Don Giovanni)
32/51
A slow-burn sadness keeps Brooklyn singer-songwriter Katie Crutchfield's beautiful bummer of a record hobbling along. There are no grand gestures of self-destruction ramping these songs up to catharsis, just a whole bunch of intangible ambivalence — perhaps the most frustrating and hard-to-parse emotion to have, sending you under the covers all day or toward the decision to just drink a whole lot. That's what Cerulean Salt is about. The grind of an electric guitar cuts through like a frustrated, hand-over-your-mouth grunt of rage (though the fumbling delicacy of "Swan Dive" into the rumbling noise-rock of "Peace and Quiet" is heartening). Through unpretentious, slightly askew writing ("I had a dream last night, we had hit separate bottoms"), these 13 songs acknowledge how rough things can be, while still glowing with inspiring, stiff-upper-lip endurance. BRANDON SODERBERG
33. Daft Punk, Random Access Memories (Columbia)
33/51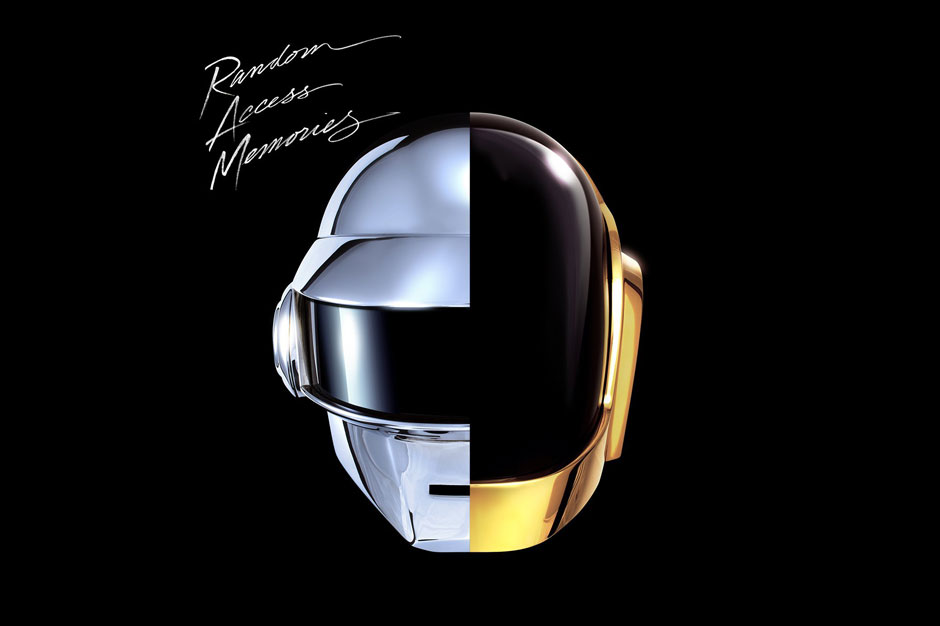 Anyone who expected Random Access Memories to be an EDM Thriller doesn't know Daft Punk very well. True to the group's nature, the album doesn't just fly in the face of club-kid expectations; it declines to engage them. It's largely a vintage disco album made with analog equipment and techniques with lots of analog-era musicians. At times, the group's contrarian impulses result in a noseless, spite-ed face: They could have worked with some of the greatest singers in the world and instead chose wobbly warblers like a pair of P. Williamses (Paul and Pharrell), and vocoder'ed others into robotic anonymity. Giorgio Moroder, one of the greatest producers of the past 50 years, contributes a spoken-word piece.
You have to sit back and let RAM do the driving; demanding anything of it is futile. While the album has a couple of undeniable singles ("Lose Yourself to Dance" and, obviously, "Get Lucky"), it's often about sublime moments more than complete songs: the gorgeous choir-and-orchestra sweep in the middle section of "Touch"; the overlapping Glass-esque layers and meticulously funky rhythms on several tracks; the "Welcome to the Jungle"-evoking intro to "Give Life Back to Music"; the blistering closer "Contact," a car-chase soundtrack in search of a film. Random Access Memories is brilliant and frustrating in equal measure — and we get the feeling Daft Punk wouldn't have it any other way. J.A.
34. Mikal Cronin, MCII (Merge)
34/51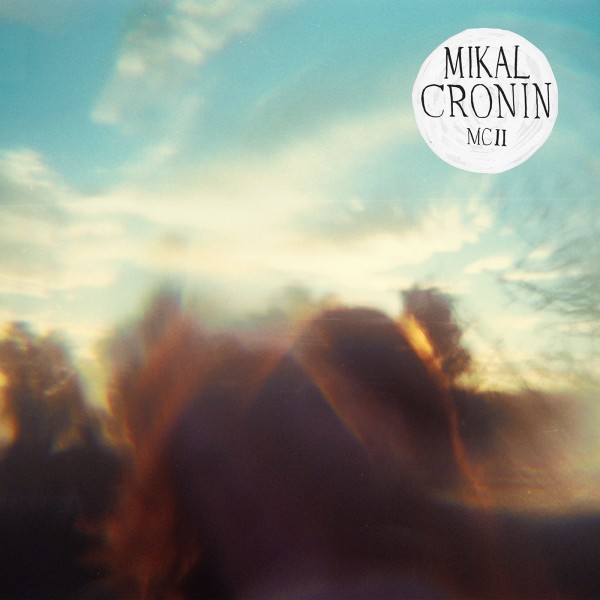 Given the company he keeps, it may come as a surprise that Californian garage-punk lifer and Ty Segall pal Mikal Cronin is also in possession of a bachelor's degree in music. On his Merge debut, the confessional Cronin puts both his formal and informal education to exhilarating use by combining the heady with the head-bangy. There are mangy guitar solos (two of which come via Segall) and somber piano figures, barbaric drum takes and contrails of flute. On "Change," the Laguna Beach native's string arrangements are every bit as ferocious and cathartic as the waves of guitar fuzz that crash all around them. It's a breakthrough display of thoughtfully arranged and emotionally devastating songmanship — power-pop with brains, brawn, and heart. D.B.
35. Kacey Musgraves, Same Trailer Different Park (Mercury Nashville)
35/51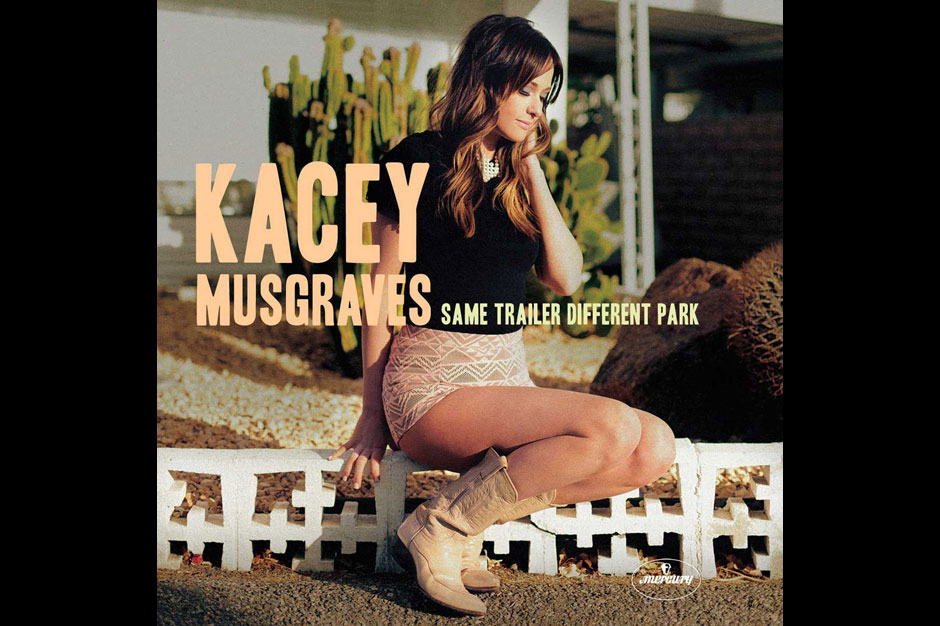 Hopefully, ten years hence, this doesn't feel revolutionary — may the casually devastating dead-ender real talk of "Merry Go 'Round" and cheerful smooch-whoever-you-want humanism of "Follow Your Arrow" scan as mere common sense to our children, and theirs. But in 2013, surrounded by a cacophony of sleeveless, guileless bros pimping small-town, truck-bed-beauty-queen false utopias, both tunes are witty, cutting gunshots fired from the front rows at the CMAs. When you tire of those, "Blowing Smoke" is a catty riot and "Back on the Map" a pristine pity party. She's the Venom to Taylor Swift's Spider-Man, and a poison we can't live without. R.H.
36. Omar Souleyman, Wenu Wenu (Ribbon)
36/51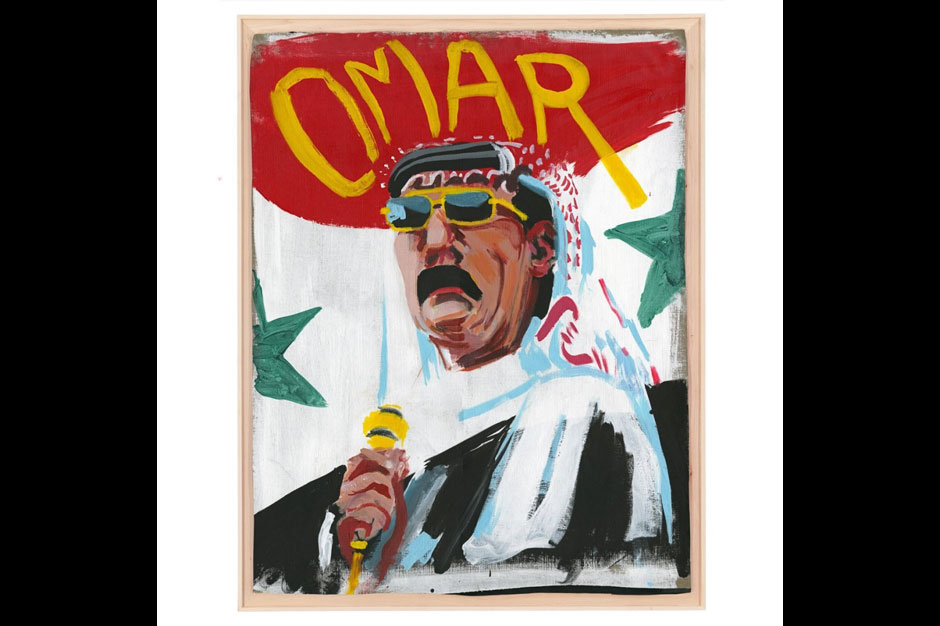 This was the year Syria's swaggiest wedding singer broke through, despite only being on his sixth official release. The production by Four Tet's Kieran Hebdan didn't hurt — Western audiences are unfortunately more inclined to dabble in global bass musics if they can glom onto what they already know. Nonetheless, Wenu Wenu was some of the most electric of Souleyman's "Bedouin techno" (née: dabke) linking traditional Arabic pop/wedding songs with manically syncopated buzz, house allusions, even a twinge of hardstyle to throw pretty much everyone off. He's at his best live — as a wedding singer, Souleyman knows how to pump a crowd, and the traditional trills of the ney flute were technosized and electrified through a small rack of synths, all played by go-to man Rizan Sa'id. And, as ever: those awesome sunglasses. J.E.S.
37. Nine Inch Nails, Hesitation Marks (Polydor)
37/51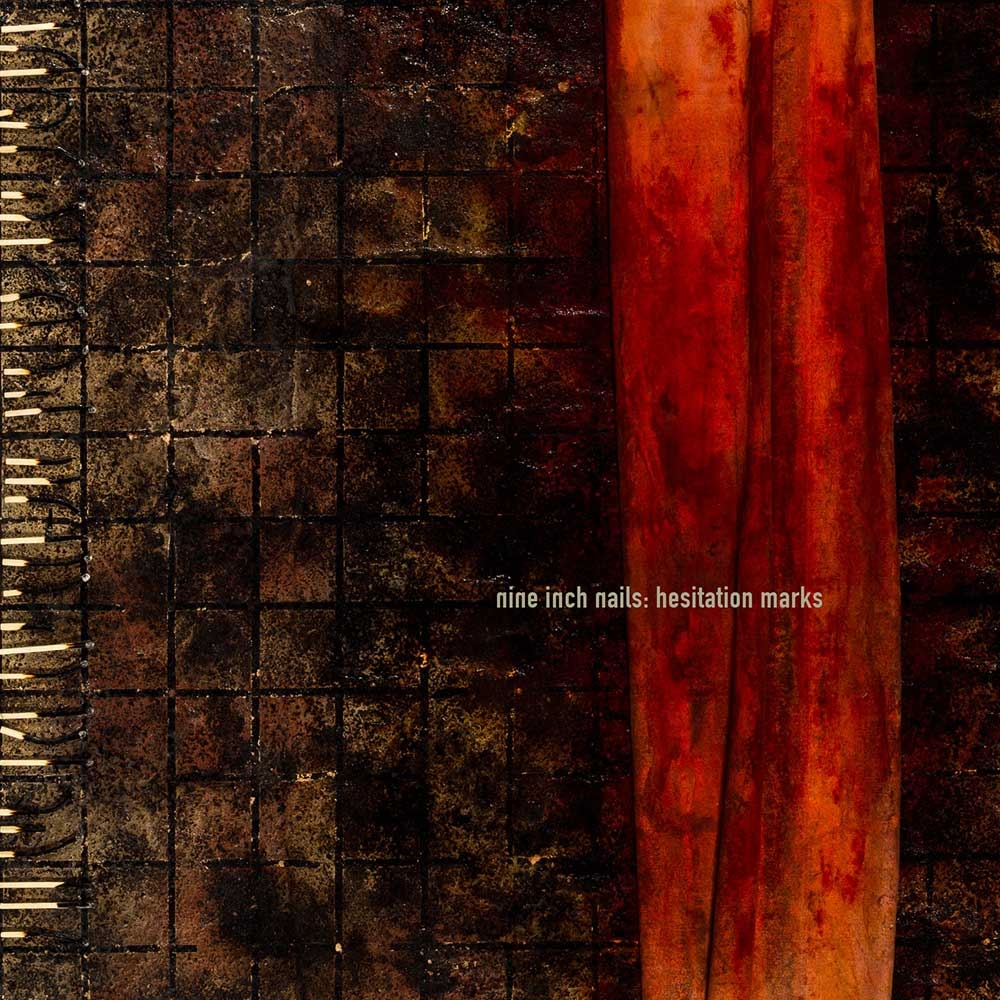 On Hesitation Marks, Trent Reznor takes on the aspirant task of blackening the entire rock, electronic, rap, and pop landscapes of 2013, while still making his most ambitious record since 1999's The Fragile, and catchiest since 1989's Pretty Hate Machine. "Copy of A" grabs from Oneohtrix Point Never's what's-real-and-what-are-we stoner/academic pontificating. Nile Rodgers' flicker funk, which wormed its way into Daft Punk's "Get Lucky," is aped and turned into a dirge on "All Time Low." "Satellite" and "In Two" take on the futuristic night moves of Timberlake and Timbaland's The 20/20 Experience; "Everything" is stripped-bare noise-rock that could've appeared on No Age's nervous An Object. And then there's Reznor damn-near outdoing Kanye West's Yeezus steez, which is, in part, pulled from the mean-mug stadium rock of Nine Inch Nails. Talk about a copy of a copy: two grousing auteurs sonically chasing each other through Chicago's house music history, all in a noble attempt to kill maximalist EDM dead by crafting spare clap and slapping dance tracks that can still light up an arena. B.S.
38. The Haxan Cloak, Excavation (Tri Angle)
38/51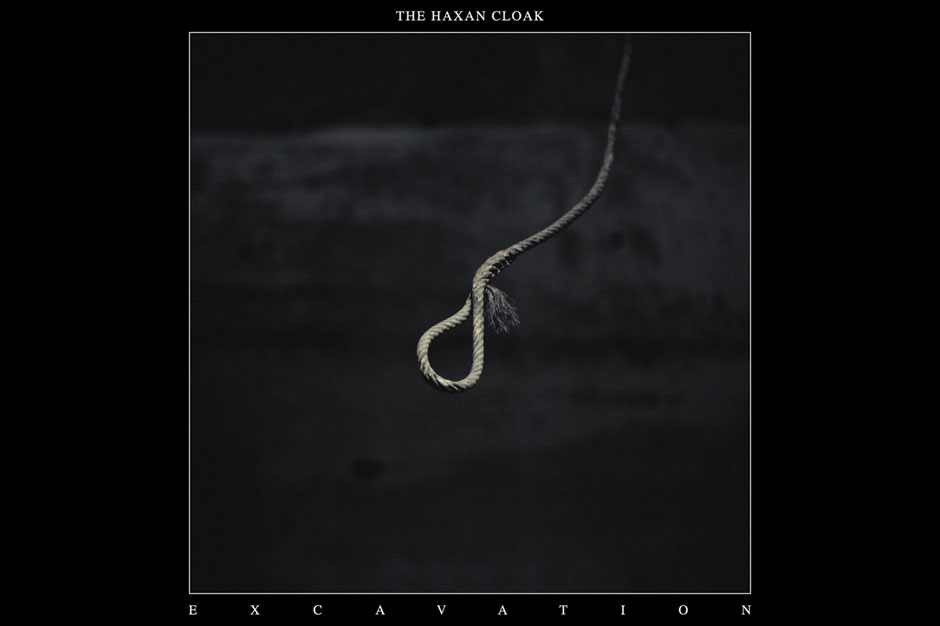 Hum, slurp, moan, buzz, boom, boom, boom, boom, gurgle, twinkle, crackle, wub, skip, skip, skip, blip, crack, wuzz, slurch, ticka-ticka, murmble, bluzz, bltzz, hiss, sizzle, buzz, wonk, splat, crunch, zap zap, whine, wham, wham, wham, whamm, dun, dunn, dunnn, wum, tang, slorp — AHH! — fwip, ah, brr, flup, boww, grrr, bzzt, thump, thump, bong, bwom, nngg, wum, wum, burst, blat, fart, chime, thud, slort, thud, whine, cry, erupt, fizzle, weaken, glitch, boom, clink, rattle, mumble, swoon, weep, blam, grind, poke, glisten, thrum, crunch, grieve, slam, smack, ponk, bubble, rise, envelop, pound, fade, die. C.W.
39. Tegan and Sara, Heartthrob (Vapor/Warner Bros.)
39/51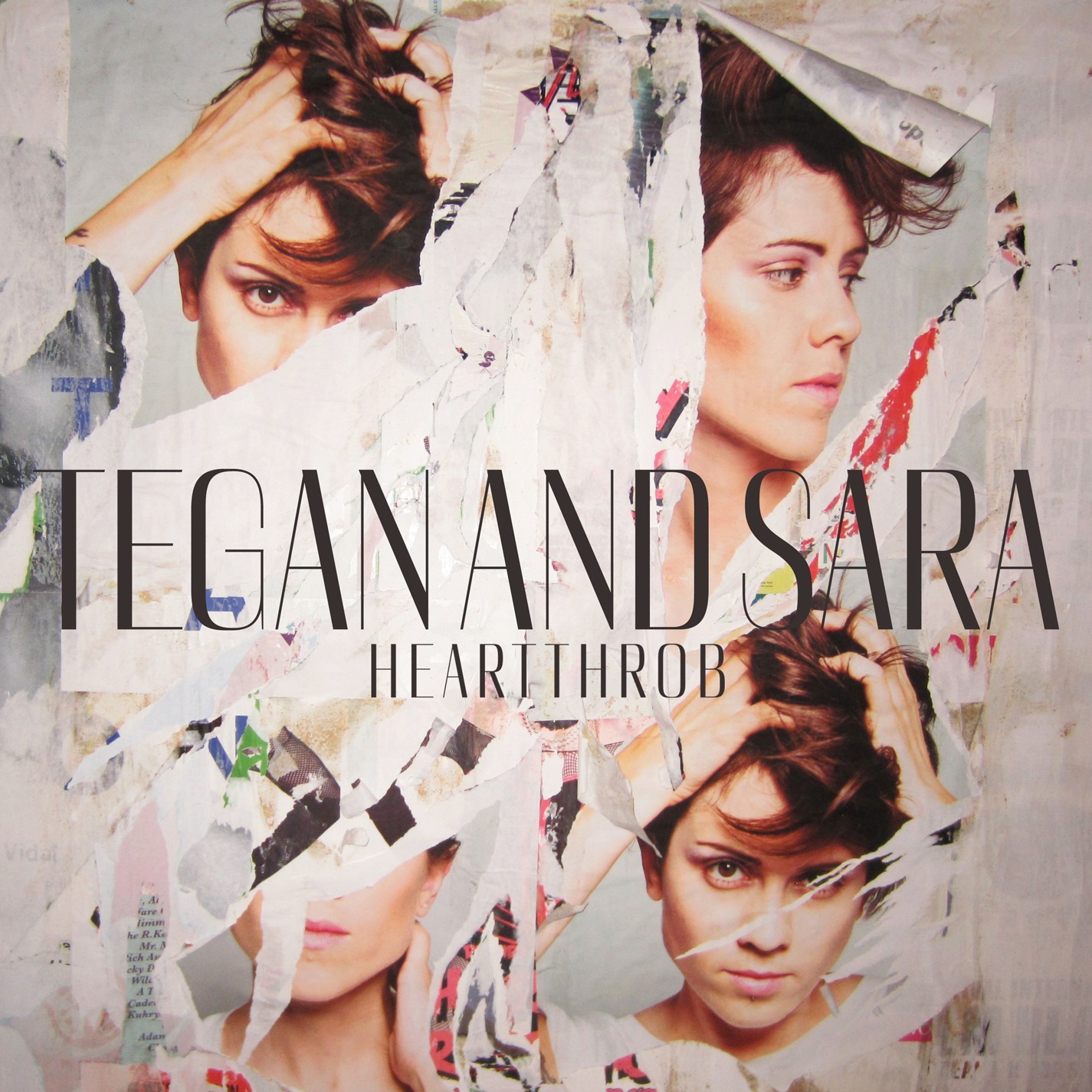 For all the omnificence of "Closer" — the teen make-out vid, the subsequent dogs-only parody, the alt chart climb, the crossover to dance and light rock stations, the Taylor Swift cover (and co-sign) — the song was such a flawless bit of come-hither synth pop that you could never begrudge it. It was as buoyant and as indelible and smart as you could ask in a year with no new Robyn album. It was a single amid an album flush with them, from the Roxette-esque "I Was A Fool" to the sinewy album closer "Shock To Your System" that's now soundtracking a JBL commercial. Compulsive, sexy, and confident, the once-folky sister duo crafted a Top 40 transformation themselves with no Max Martin handiwork in sight, which makes Heartthrob's success feel downright subversive. J.H.
40. Danny Brown, Old (Fool's Gold)
40/51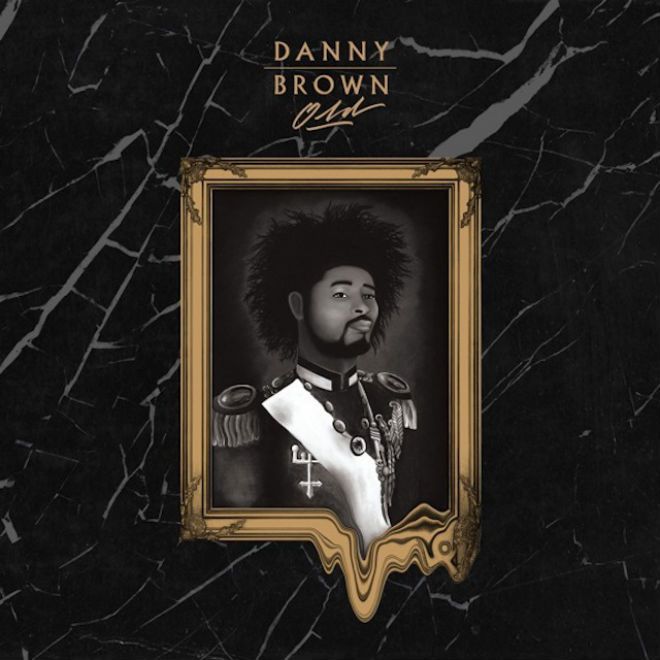 On his 2011 breakthrough XXX, Detroit's Danny Brown presented himself as a historic hedonist indulging in two things equally and exclusively — drugs and pussy — watching his career bloom during one of the most precarious times in rap's history. But by this year's Old it's all started to catch up to him. He keeps hearing from old heads in his hometown to return to the dusty loops of his 2010 mixtape The Hybrid, and anyway he can't outrun the demons of his ravaged upbringing. As such, his second album for good-times label Fool's Gold is really anything but. Instead he spells out precisely why one might become a delirious hedonist in the first place: On "Wonderbread," for instance, he rattles off a quick story of encountering a leering dope fiend, a gun battle, and a strung-out prostitute, all while walking to the store to buy bread with his mother's food stamps — bread which eventually gets jacked by the end of the song. J.S.
41. M.I.A.. Matangi (N.E.E.T./Interscope)
41/51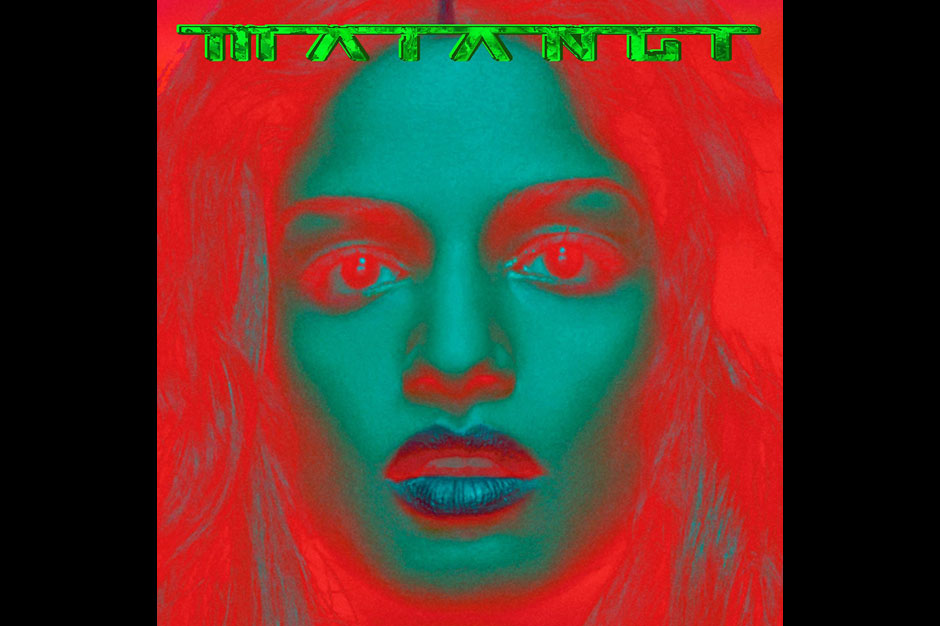 Every supposedly "crazy" thing M.I.A. said on her last record (/\/\ /\ Y /\) and mixtape (Vicki Leekx) came true, and her industrial-punk-hop-electro paranoia sounds like Yeezus' template, in retrospect. Now, not allowing label dawdling or media-gotcha-crapola to bog her down, she's groovy and ballin' and matter-of-fact, purring on strutting single "Y.A.L.A.": "Bombs go off when I walk in the building." In the Hit-Boy-produced snippet "Boom Skit," she chants down haters double-dutch-style: "Boom boom jungle music / Go back to India / With your crazy shit, you're bumming up the area." Unlike the punk-squat rave messthetic of its predecessor, Matangi sprawls across the globe coolly, with her producers (Switch, the Weeknd's Doc McKinney, and others) framing the melodic ricochets from her tribal glitch and Bollywood bro-step soundclash. "Come Walk with Me" flickers with a Girl Group la-di-da before shorting out, then "aTENTion" head-nods like a Maya Jane Coles mix. "Bad Girls" could be Bling Ring drive-by music booming from Istanbul's Istiklal Street, yet "Exodus" (at the album's mid-point) and "Sexodus" (at album's end) are wispy, international synth-sonnets. In other words, This Is Party Fucking Animal Afro-Puff (R)Evolution Music, or sumfin else entirely. The joy's in the not knowing. C.A.
42. Kurt Vile, Wakin on a Pretty Daze (Matador)
42/51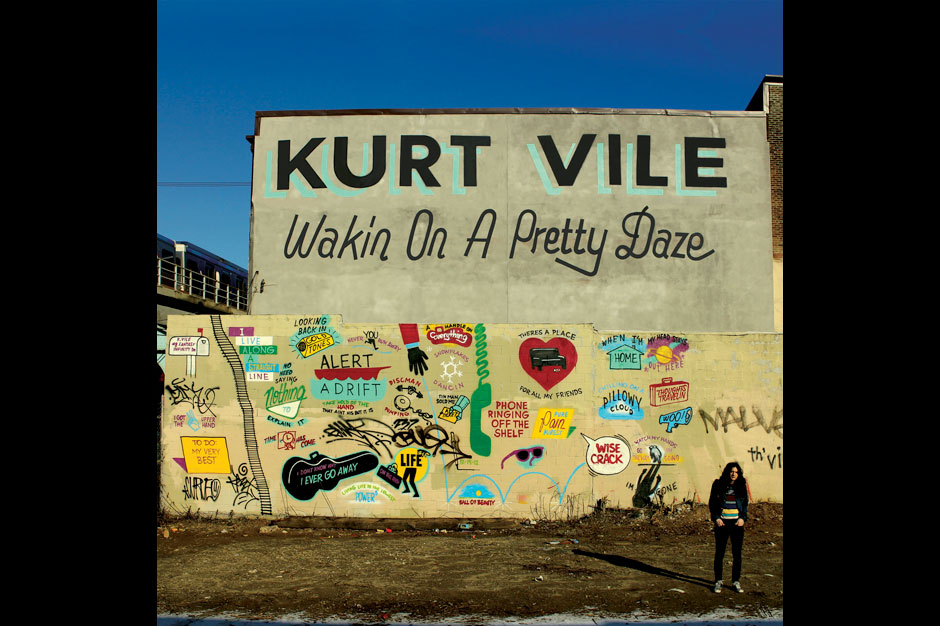 In 2013, it seems like everyone was either overworked, underemployed, or both, which certainly helped to elevate Kurt Vile and his Wakin on a Pretty Daze. Call him the slacker savior, working his fingers to the finger-picking bone to bring us a vision of paradise where everything is effortless and the very air is filigreed with guitar solos that unspool infinitely, as if of their own accord. With Daze, Vile proved himself always willing to go the extra distance in turning out slow-burning rock'n'roll that sounds like it's barely got enough energy to lift the tallboy off the coffee table. But he only sounds lazy, just like "Headphones are loud / Chillin' on a pillowy cloud" only sounds like a Flight of the Conchords punchline. If he were as lazy as he comes across, he wouldn't turn "crestfallen" into a four-syllable word, with an extra little dip at the end; he wouldn't spin his drifting melodic miniatures into eight- and ten-minute reveries. His lyrics are so matter-of-fact they almost seem like throwaways, or thrown-aways, things picked up off the ground and idly pocketed. Their down-home banality is precisely what distracts you from his quiet, ceaseless acrobatics. P.S.
43. The Knife, Shaking the Habitual (Mute)
43/51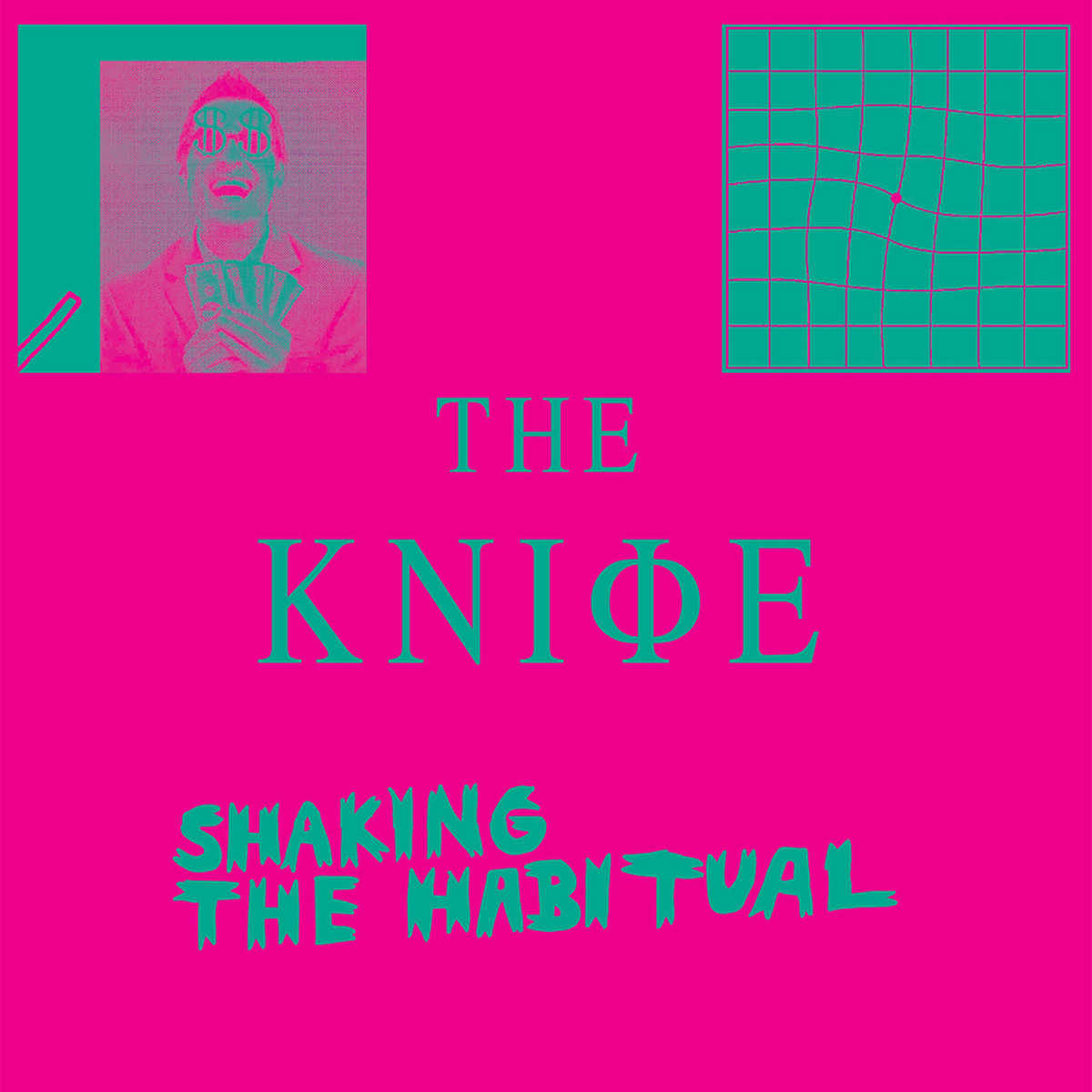 The headiest album by an already-brainiacal performance-art crew also turned out to be among the poppiest, couching feminist theory, queer theory, Foucault, and neoliberalism in a field of softly blooming synths and wild percussive instruments they invented during the process. Which is not to say the Dreijer siblings forewent their signature preternatural/confrontational/scary elements, but the accompanying performance was synced with professional dancers and accessorized with plenty of neon, so its minimal techno/EBM core leaned on warm, Technicolor beats, even during 19-minute stretches of sound experiments. Truly a document of the post-Occupy world, the Knife created an accompanying anti-capitalist comic book/liner note called "End Extreme Wealth." Definitely the year's best album to namecheck Judith Butler. J.E.S.
44. Ka, The Night's Gambit (Iron Works)
44/51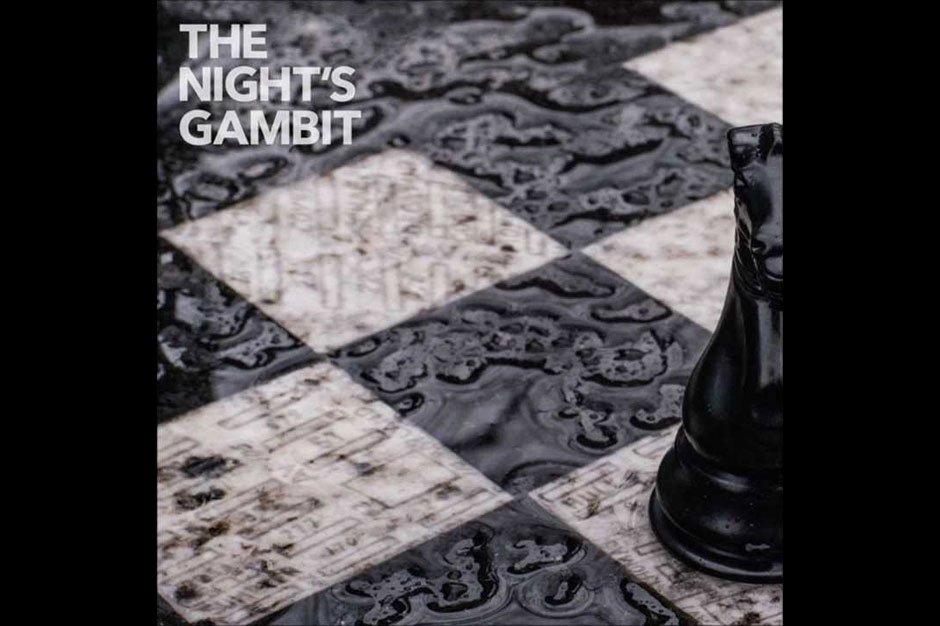 Brownsville's Ka, a 40-year-old firefighter and '90s underground also-ran, surfaced in 2013 like the guy who successfully built a spaceship in his garage. Rapper, producer, video director, label head ("Please have patience with your order, I don't go to the post office everyday"), Ka's third auteurist statement perfected a rap style that deserves to be as influential as the Keef flow: calculated, chops-heavy, assonance-soaked, rhymes-qua-rhymes best served ice cold. It's as pyrotechnic as anything Kendrick or Eminem dropped this year — "In the 'Ville pumping steel, hunt until we feel full / Home cold as Poconos / Fill rodent holes with steel wool" — but delivered with an expressionless croak that makes his crime tales feel like a Brooklyn Ingmar Bergman flick. Adding extra austerity are beats that are pure Young Marble Jeezy, barely-there samples full of bongos, and vinyl-crackle that never deigns to boom nor bap. C.W.
45. Boards of Canada, Tomorrow's Harvest (Warp)
45/51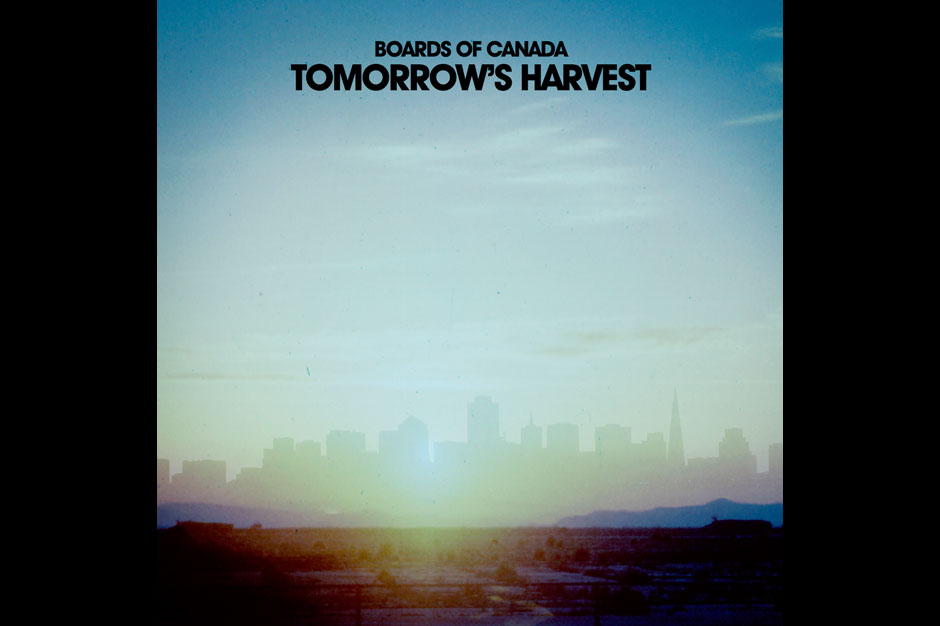 No one expected Boards of Canada to return in 2013, let alone to fit the year's narrative so completely and so strangely: Brothers Mike and Marcus Sandison were the other European electronica duo who'd all but disappeared from the face of the earth, only to return exactly eight years later with an ambitious fourth album and a bonkers marketing plan. But while Daft Punk mined disco's past to reinvent their future, these Scots rode their own unerring present into the now. They doubled down on their trademark sound — glistening atmosphere, warm synthesizers, non-quantized beats, cryptic vocal snippets — and deepened their impact, creating an LP whose sound speaks not to some verdant bounty about to be reaped, but to humankind's limping demise via climate change and crop failure. Without actual words, this release carves out a painful, palpable environment, a feat in a world where dubstep, disco, trap, and house stalk the greater terrain. C.M.
46. Tim Hecker, Virgins (Kranky)
46/51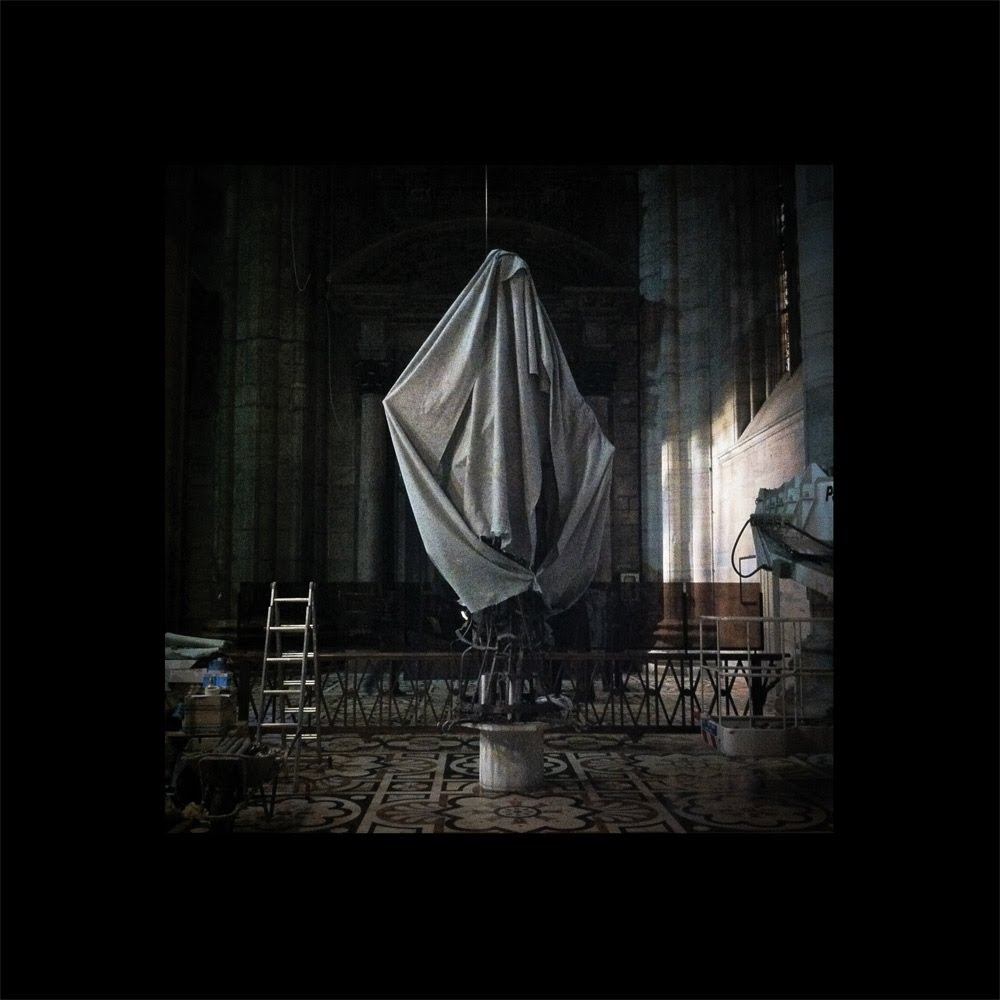 One-man cloud-metal torquestra Tim Hecker has spent a decade rebuilding Kevin Shields' goosepimple engines for the generation that sold their guitars and bought laptops. For his most anticipated release to date, he sags instead of zigs, trading warm fuzzies for the howling fantods, blowing his chance to be the first ambient musician to blow noise at Jimmy Fallon. The year Daft Punk went human-after-all, he started injecting the reedy protests of woodwinds into his dark-cloud computing; while the EDM rebellion continued unabated despite Dave Grohl's protests, Hecker turned Transformers noises into penetrating power-downs and bass cannons into bad vibrations. And as the emo revival blew up your local loft, he reduced punk to a naked quarter-inch plug straining for an input. C.W.
47. Disclosure, Settle (Island)
47/51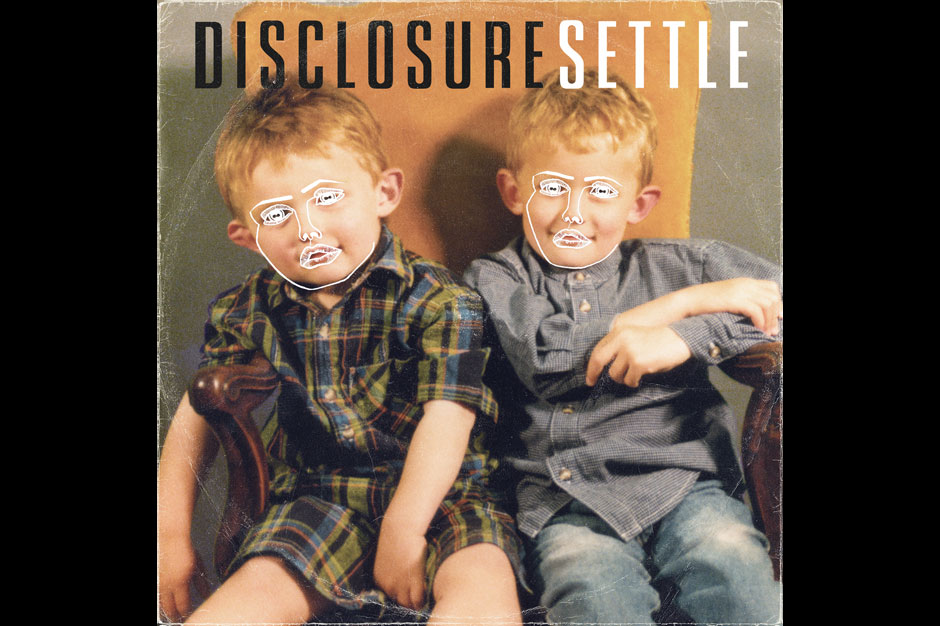 It's a bizarre paradox that EDM reached unprecedented U.S. popularity when most of the albums solid enough to actually dance to, front-to-back, were made by acts only a step or two away from being rock bands. That's not Guy and Howard Lawrence of Disclosure. These young U.K. brothers make straight-up house music, the least critically respected of electronic genres, and they do it not all that differently from the Chicago/NYC/NJ pioneers who were hot before these guys were born — with beats, synths, singers, and songs all flaunting considerable commercial appeal. On a hooks-per-minute level, Settle is right up there with the best of Britney, Gaga, and Beyoncé. What makes Disclosure considerably deeper is the way every element has been honed to a level that rivals the most tweaked-out underground techno. There's a luxurious bounty of space here, and not just in the silence between typically staccato notes. With ping-ponging rhythms that ricochet from speaker to speaker, Settle is one of the most stereo-flaunting records since the space-age-bachelor-pad days of Esquivel. And because there are fully-fledged tunes here, Disclosure's harmonic motion actually measures up to their hi-fi vibrations. B.W.
48. Haim, Days Are Gone (Columbia)
48/51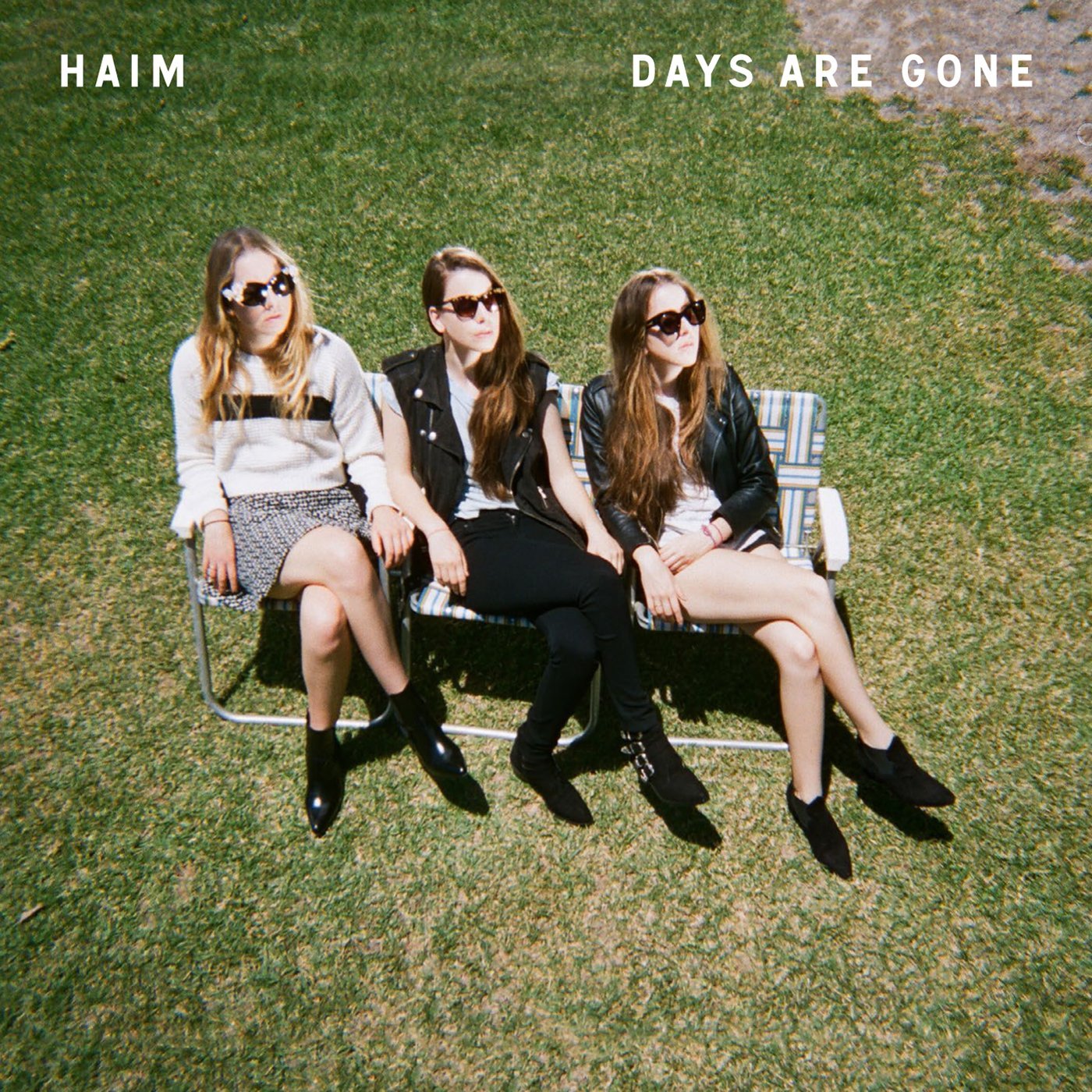 The three sisters, born and bred in Los Angeles, who lead this surname-monickered band are all in their twenties, so the depth of the classic-rock influences on display on their debut LP seems curious — until you learn that they've been touring and recording literally since childhood. The trio spent years playing with their parents in a band called Rockinhaim — hence the flashes of Joni and Fleetwood Mac — and there's also a strong R&B streak, ranging from the 1970s to the '90s (guitarist/singer Danielle Haim toured Cee-Lo, as well as Julian Casablancas). But what really makes Haim special is the way these influences are fused organically and un-self-consciously into their diverse and deceptively complex pop songwriting, which was evident on their debut single "Forever," released back in early 2012. It's like someone genetically engineered a group to combine those influences, and out came this lovely hybrid. Props to producer Ariel Reichstadt (who's on a roll this year with Days Are Gone, Vampire Weekend, Charli XCX, Sky Ferreira, and lots more) for helping to make such a melting pot sound so effortless. J.A.
49. Vampire Weekend, Modern Vampires in the City (XL)
49/51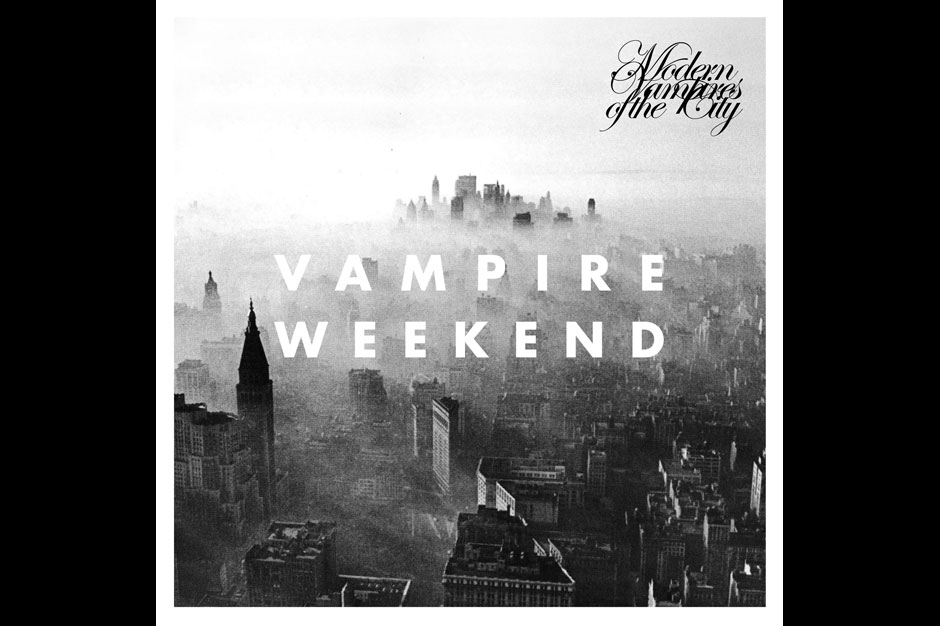 It's no idle decision to open your indie-rock album with Nyabinghi drums. The Jamaican rhythm is deeply associated with Rastafarianism and has been eschewed by Christian islanders wanting to distance themselves from their African roots. Plus, the bass note is known as "the Vatican Basher," so, um, there's that. Yes, Vampire Weekend are still trading in clever cultural references speaking both to their Ivy League educations and, more importantly, their Wikipedia-fed curiosity. But on album number three, Ezra Koenig kills his darlings instead of commas (and cups of horchata) in order to paint a curious picture of Love in a Time of Tea Parties. Rather than chant down Babylon, the 29-year-old admits he's not sure where Zion actually begins, populating his world with characters who assume fate to be prescribed (Born-Agains) or who lack direction altogether (his girlfriends). While he susses out a path of optimistic skepticism based on the Socratic Paradox — "I know only that I know nothing" — multi-instrumentalist Rostam Batmanglij similarly pares down the sonically precious into universally understood pop hooks. As lively a philosophical inquiry as you're likely to find this decade. C.M.
50. Chance the Rapper, Acid Rap (Self-Released)
50/51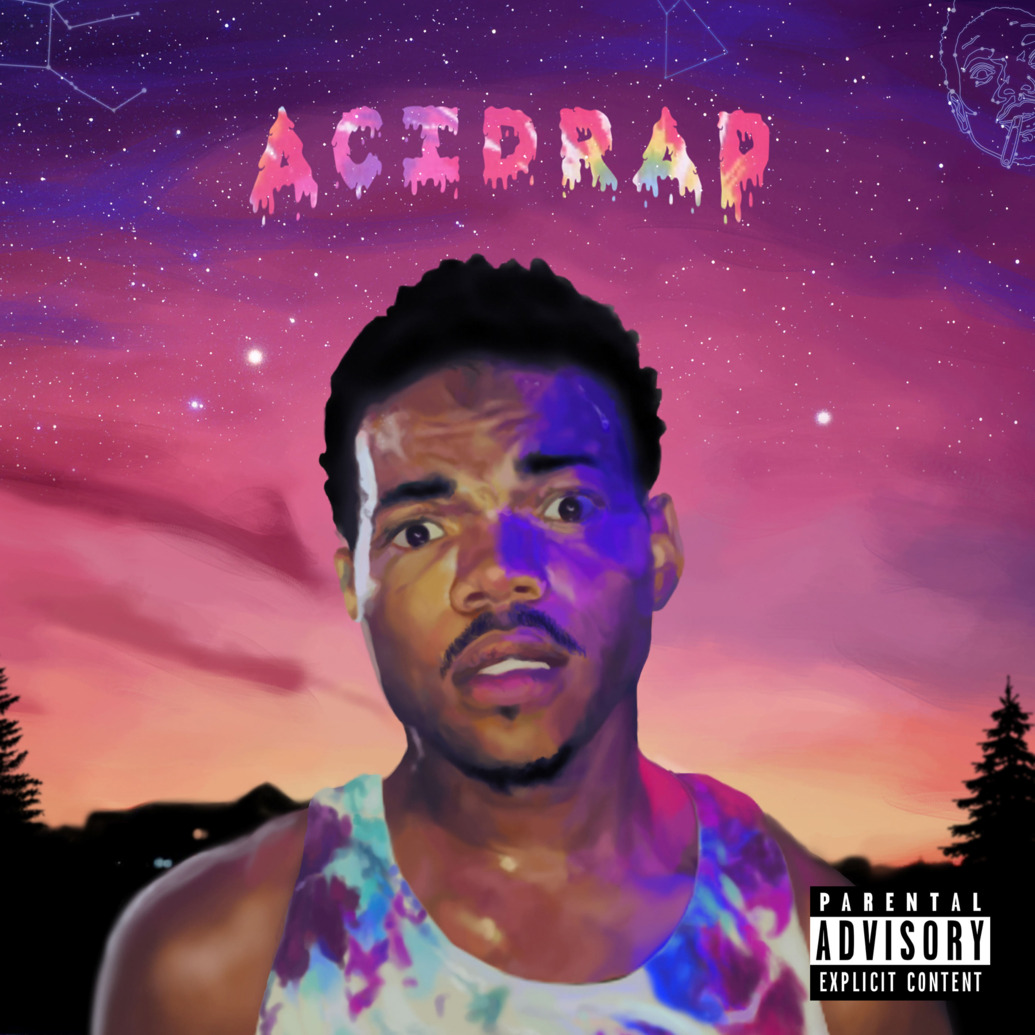 Powered by the jittery rhythms of juke and ghettotech, enhanced by soaring soul, and manned by a madcap conductor, the year's boldest mixtape is an exercise in the ecstatic — as far as thrill-rides go, Acid Rap is a giga-coaster built on a wooden track. To hear it for the first time — or the second, or the 20th — is to zoom through 19-year-old Chance the Rapper's hyperactive mind, where ideas dance atop even more ideas in pure defiance of the stifling gun violence encroaching from all sides. The Rapper doesn't ignore Chicago's problems — he scat-raps and sing-songs and squawk-screams in the face of them, gleefully breaking down the world that surrounds him into a wordy, nerdy pile of friends and relatives, religious angst and psychotropic escape, nervously ashed cigarettes and nostalgic longing for the salad days of youth. At the heart of it all is, well, heart — that's the beat that transforms all of Chance's "uncool" expression, letting him sing like no one's listening. C.M.
51. Kanye West, Yeezus (Def Jam)
51/51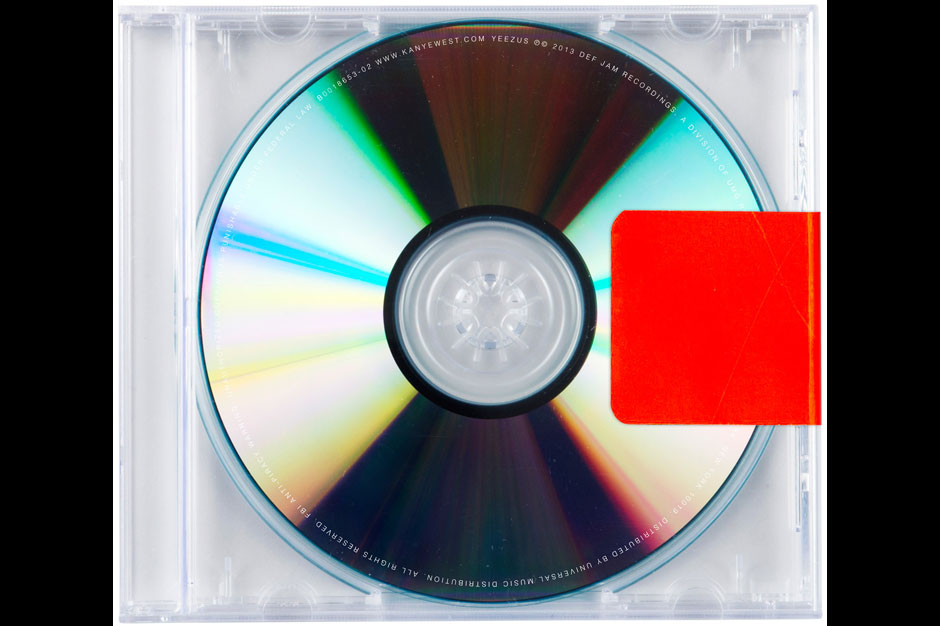 It turns out that the man who caught a gratuitous amount of Internet grousing earlier this year for dubbing himself "the nucleus of culture" was totally right. Behind us, there's 11 months of blustery, severe sounds, but Yeezus was the loudest, boldest, riskiest, best-selling, most controversial, and most divisive example. Click here to read Christopher R. Weingarten on how this album dominated a year of shadowplay.