FORWARD
36 Hours: Charli XCX
Nineteen-year-old Charli XCX is a club-scene veteran in her native England, yet naive enough to let us follow her around during her first-ever jaunt to the U.S.
Inquisition: Lars Ulrich
Metallica's drummer doesn't know how many female artists he invited to play the band's inaugural Orion Festival; he just doesn't see people that way, okay?
Geek Show: BioShock Infinite
BioShock Infinite blends retro fantasy with hot-button political reality, but you can also blow stuff up.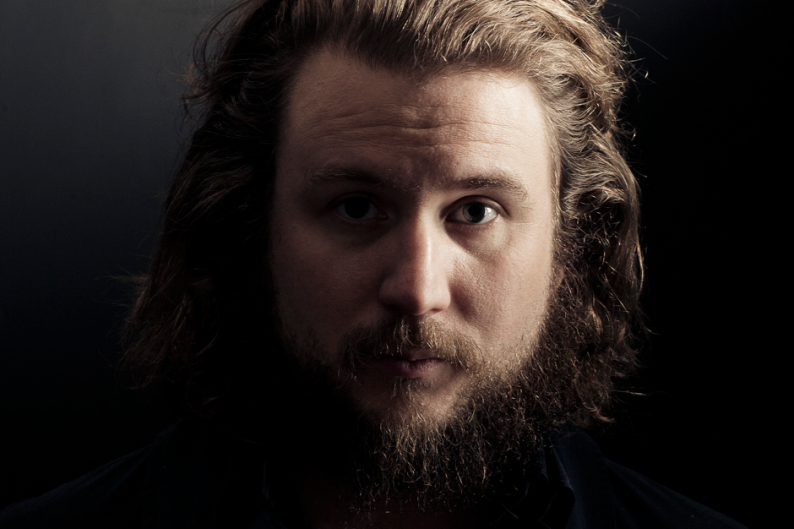 Words of Wisdom: Shirley Manson
Garbage's singer returns after seven years with a couple things she'd like to get off her chest.
Listening In: Aaron Paul
Aaron Paul's taste in music is nothing like his Breaking Bad alter ego's. That's probably a good thing.
In My Room: Violent J
Insane Clown Posse's Violent J gives a tour of the house that the Juggalos built.
Wide Angle: Extremely Lewd & Incredibly Verbose: Rap Flicks Retrofit Two Controversial Figures
Ice-T's and Luther Campbell's journeys from scourges of society to establishment darlings are made explicit via two very different documentaries.
THE LOUDER THE BETTER
Waka Flocka Flame
Three years after his debut, the mischievous Atlanta rapper is still adjusting to A-list trappings like private jets to Fashion Week in Paris and free Bulgari hotel shampoo. He should probably get used to them. By Julianne Escobedo Shepherd
The Art of Noise
For a group of like-minded, if stylistically varied, artists and their stouthearted fans, ear-bleeding volume isn't a by-product of the music — it's the whole point of the music. By Christopher R. Weingarten
Santigold
Santi White's entire life has been about alternating between blending into her surroundings and standing out like a sore, blazing-neon thumb. Why should her music reflect anything else? By Caryn Ganz
Cuban Metal
It's been 50 years since Castro, and not much has changed in Cuba. No wonder the music sounds just a little harder and angrier there. By David Peisner
Bonus: Buena Vista Anti-Social Club: Photos of Cuba's Hidden Metal Scene
Shredders
A new generation of guitar heroes brings all the sonic pyrotechnics of its '80s forebears without any of the, you know, actual pyrotechnics. By David Marchese
Noisemakers
You don't have to be a musician to create a ruckus. Dawn Kasper's live-in installation at the Whitney Biennial has made her an enemy of people who enjoy quiet museum-going.
Clint Dempsey's skills have made him an enemy of anyone who thinks Americans can't play soccer at the highest international levels.
Billy Eichner's man-on-the-street interviews have made him the enemy of New Yorkers who are just trying to get to their apartment uninterrupted.
Josh Fox's anti-fracking documentary and its impending sequel have made him an enemy of the state.
Bonus: Hollaback girl Emily May fights street harassment with empowering app.
GUIDE
Head Spin: Louder Than Bombs
Death Grips, El-P, and Killer Mike bring chaos and clutter back to hip-hop.
Everything In-Between: Hardcore Punk
Hardcore punk isn't what it used to be, except for the parts that totally are.
Page View: The Loudest, Proudest, and Baddest Self Ever
RJ Smith's new James Brown bio is the hardest-working biography in show business.
In the Scene: Montreal
Grimes is just the beginning of a new crop of Montreal artists that is, how you say, pretty great.
Diggin' in the Crates: Reissues
Codeine's slowcore refusal, plus reissues of polyrythmic metal, laser-beam soul, entrancing folk rock, and more.
This Way to the Egress by Patton Oswalt
If it's too loud, you're too old. And that's fine. Patton Oswalt gives a brief lesson in dignity.