One morning in early March, Santi White was standing outside her Brooklyn townhouse, assessing exactly what some pesky thieves had just stripped from her Escalade SUV. A neighbor named Walker helpfully broke down the damage. "They took the racks off the top — there's screws there," he said. White replied with a drawn-out "Yeeeaah." "They took the frame off the window." Another resigned "Yeah."
Losing a bit of chrome to the Bedford-Stuyvesant streets is part of daily reality in one of New York's still-gritty neighborhoods. And White, a.k.a. Santigold, is devoted to maintaining her connection to the borough that's nurtured her since the mid-1990s, when she moved to Brooklyn after attending Wesleyan College. She recently relocated — with her husband, snowboarder/musician Trevor "Trouble" Andrew, and their Great Dane, Bo — a mere seven blocks to stay a step ahead of the ripple of gentrification.
But just 25 feet away from the now-naked car, inside White's home, there's a mammoth Kehinde Wiley portrait occupying nearly an entire wall of the living room, depicting the 35-year-old singer as a conquering war hero wearing a lush blue military uniform with golden epaulettes. The artwork, an homage to "Portrait of an Officer," Sir Joshua Reynolds' 18th-century painting of British soldier Banastre Tarleton, is featured on the cover of her new album, Master of My Make-Believe. It is opulent and brash and breathtaking, and its presence in the hood known for producing Biggie and ODB is a fitting manifestation of White's wondrous ability to keep it real and live a fantasy at the same time.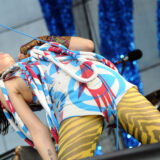 If she stops to think about it, White acknowledges she's had one foot in the blurry space between certainty and illusion her entire life. "I've always had dreams that come true and no understanding or control of it," she says, now sitting one floor below the room that houses the Wiley painting and Bo's comically enormous crate. "It's not until you learn to silence the clutter that you can pay attention to the coincidences."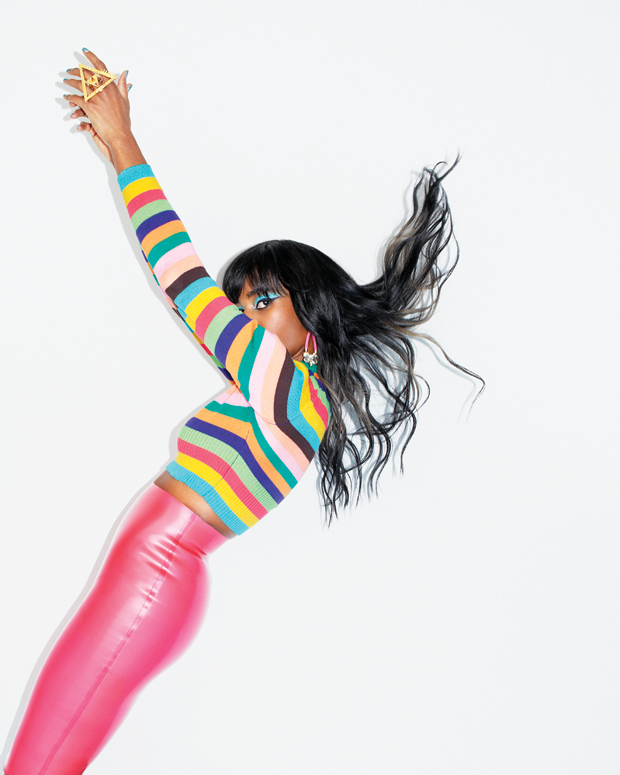 Actual dreams have played a key role in White's life since she was a kid growing up in a leafy part of Philadelphia. The idea of becoming a professional musician struck her while she was asleep at age 15, though she didn't act on it until she was 25, when she quit her job as an Epic Records A&R rep to front the punky pop band Stiffed (who released one album, Burned Again, produced by Bad Brains' Darryl Jenifer). "I didn't see myself as a songwriter; I felt myself as a songwriter," she recalls of the teenage premonition. "I heard music, and I was writing down all the notes and composing it. But I didn't know how to write music."
At around the same time, she had a defining epiphany. White had attended an all-black kindergarten, then an all-white girls' school until eighth grade, so when she spent a summer working at her father's downtown Philly law office and discovered "fly girls," the impact was immediate: "I bought the earrings, I got my hair cut, I got a leather trench coat, and I said I wanted to go to public school." She only lasted one year there — the giant high school filled with skaters, goths, and mall chicks wasn't a good fit for her academically — before transferring to an elite Quaker prep academy where she suddenly realized she had a unique power to bridge all sorts of social cliques. "I was like, 'I don't have to be this way or this way or this way.' I am really comfortable in all these environments and with all these different people. So I made it my business to find every scene in Philadelphia — house-music parties, college parties. I was a connector, because all these different people would never hang out together, but they'd
be together with me."
Intuiting my next observation, White quickly adds, "That's what my music does. And that's what I realized."