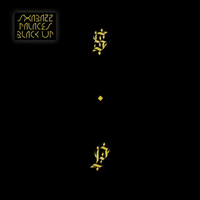 20
Shabazz Palaces
Black Up
Nearly 20 years after dissolving '90s jazzbos Digable Planets, Ishmael Butler re-emerges as the leader of this Seattle collective. Wrapping a black-power fist in a velvet glove, he critiques the white power structure and its supplicants ("Forgot they lynched us," Butler growls on "Yeah You") while leading a powwow set to bass drops, Afrobeat percussion, and MPC flurries. They may invoke the fiery nationalism of the Last Poets, but they're savvy enough to welcome anyone who wants to join the dance.M.R.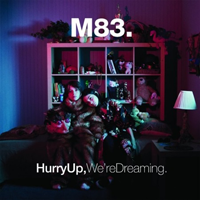 19
M83
Hurry Up, We're Dreaming
While many musicians speak of lousy family lives and dedicate their careers to compensating for those formative experiences, M83 main man Anthony Gonzalez recently confessed that he actually had a perfect childhood. And he strives to remember as much of it as possible through his music. Just as 2008's Saturdays = Youth revisited the teenage galaxies of John Hughes movies (and their new-wave soundtracks) via '80s synths and willfully plastic aesthetics, Hurry Up, We're Dreaming reaches back to Gonzalez's own Antibes boyhood spent swooning over the sprawling, modular Moogs of '70s krautrock and the massed-guitar orchestrations of '90s alt-rock, particularly Smashing Pumpkins. There's a loose concept here about a brother and sister communicating through shared dreams and genetics, but as with the similarly retro, synth-driven Drive soundtrack, the results bring to mind a European art film, one taking place in an idealized past where innocence is only an illusion away.B.W.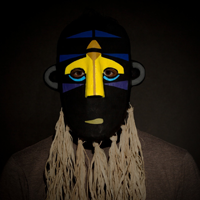 18
SBTRKT
SBTRKT
Dubstep–the awesomely loud American variation, at least–finally became a phenomenon in 2011. But that fist-pumping takeover also helped popularize "post-dubstep," a headier alternative led this year by the masked man known only as SBTRKT. Here's the thing, though: On the U.K. producer's canny debut, his fusion of underground bass and instinctual dance pop ("Wildfire," remixed by Drake) hit just as hard as any wobbling bass drop.BRANDON SODERBERG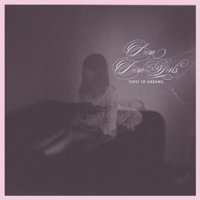 17
Dum Dum Girls
Only in Dreams
Growing up is harder to do than ever, but Dum Dum Girls make it sound incredibly easy with this alluring second album. Building on their 2010 debut's of-the-moment, noise-encrusted guitar pop, Only in Dreams features a brighter, cleaner sound, while bandleader Kristin Gundred (a.k.a. Dee Dee) evokes Chrissie Hynde at her sultry best, spearheading a less stylized, more accessible approach that heightens the emotional punch of catchy gems like "Bedroom Eyes" and "Just a Creep."J.Y.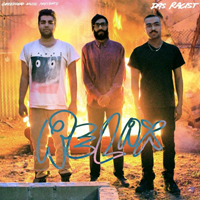 16
Das Racist
Relax
For their first commercial LP, this meta-rap trio go from P'Zone-fueled novelty geniuses to formidable MCs traversing the heart of snarkness via pixelated ringtone noise, Auto-Tuned chortling, and party-rock anthems. It's wildly 2011, a wry Twitter feed of rap-nerd jokes and contemporary hipster runoff; more importantly, it's the highest-profile release from an emerging fraternity (including Despot and Mr. Muthafuckin' eXquire) who represent the most energizing force in New York indie-rap since Def Jux's heyday.C.W.