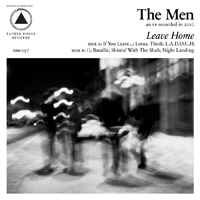 15
The Men
Leave Home
Scrunching together halcyon indie-rock's most trusted tropes, this Brooklyn foursome chars and gnarls them to perfection. Leave Home was recorded largely while guitarist-vocalist Nick Chiericozzi had the flu, so you can hear his voice crack and cave, especial-ly during the curdled wails of six-minute endurance trial "L.A.D.O.C.H." and the corrosive, cold-cocking runs of "Bataille." It all makes for an ultra-idiosyncratic set of sludge-enriched guitar so violent and indigestive that it somehow borders on the sublime.D.B.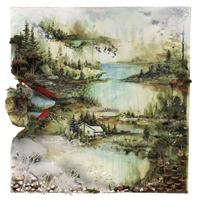 14
Bon Iver
Bon Iver
The sophomore album from Kanye's favorite dude-bro begins with a hushed, rarefied intimacy most accurately compared to late-era Talk Talk, though it's interrupted by alt-country twang at all the right moments, and climaxes with "Beth/Rest," an oddly moving, go-for-broke, Bruce Hornsby�esque ballad that dares you to take it seriously. Forget about the mythical cabin in the woods: Instead, imagine a nice, cozy room full of ambitious friends boldly molding an inscrutable art-folk masterpiece.B.S.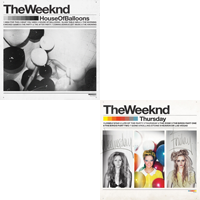 13
The Weeknd
House of Balloons/Thursday
Not since the late '80s and early '90s (when Teddy Riley reanimated R&B and Ice Cube sniped, "You can New Jack Swing on my nuts!") or the late '90s (when Missy and Timbaland hit 'em wit da hee) has hip-hop felt so creatively outstripped by its more seductively inclined elder sibling. In 2011, the edgy, provocative action came from crooners, not spitters. Drake, Frank Ocean, Terius "The-Dream" Nash, and even indie sylphs like How to Dress Well, Balam Acab, Holy Other, and Purity Ring sent slow jams staggering down dark alleys, or crashing through glass coffee tables, or drifting into the unnerving ether.
But the freshest, most vexing new Prince of R&B was the Weeknd, a.k.a. inscrutable falsetto freakazoid and Toronto-based Drake confrere Abel Tesfaye, abetted by producers Illangelo and Doc McKinney. The Weeknd's two free mixtapes–House of Balloons and Thursday–dazzled with sophisticated songcraft; but even more astoundingly, Tesfaye embodied an utterly lost, toxic spirit. His songs descended into a lush, melodic fog, where a war of the sexes raged in a series of wooze-inducing scenarios, as if Requiem for a Dream had been played out entirely in a South Beach strip club's VIP-bathroom stall.
Like with Drake, some bemoaned the weary (unearned? entitled?) resignation in Tesfaye's songs, how his characters' blatant narcissism betrayed any basic social contract. But soul and R&B's bedrock essence remains its commitment to expressing the struggle between spirituality and carnality, and in 2011, that struggle involved Internet-mediated self-absorption, perverse fantasy, and anxious isolation, fueled by a veritable flotilla of drugs.
Objectively, we may not want to hear a song that sounds like it's luxuriating in our slo-mo crucifixion for every single sin that we've ever committed, as did Thursday's "Life of the Party," which idly pimp-slaps Nick Cave with a red right hand. But then again, you don't really know what you want, now, do you?C.A.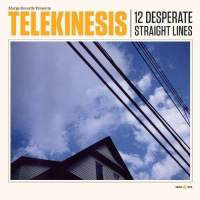 12
Telekinesis
12 Desperate Straight Lines
Michael Benjamin Lerner and his girlfriend broke up–a bummer for them, a boon for us. The earnest Seattle native funneled his busted heart directly into a dozen perfectly grabby indie-pop songs, the kind Rivers Cuomo used to write in the garage, blending crunchy riffs and wistful melodies with the beautiful, cockeyed optimism ?of youth: "I could sit and wonder about where I went wrong / Or I can go out Friday and try to have fun."C.G.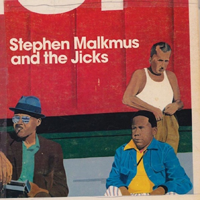 11
Stephen Malkmus and the Jicks
Mirror Traffic
After spending a year or so playing Pavement songs all over the world, it's not surprising that Stephen Malkmus' fifth solo album would be redolent of his once-again former band's barbed energy. He scales back the sprawling Allmans jams in favor of (relatively) direct tunes, with none of the effect, or affect, lost. And "Senator," with its blowjob-desiring protagonist, landed at the height of the Anthony Weiner scandal, lending a whiff of zeitgeist that made it feel like the Clinton '90s all over again.S.K.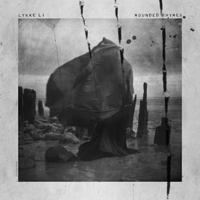 10
Lykke Li
Wounded Rhymes
If she came off cute but complicated on her 2008 debut, Swedish singer-songwriter Lykke Li is an abyss of angst now: Sadness isn't just her muse, it's her boyfriend. On tribal stompers ("Youth Knows No Pain"), groovy psychedelic tunes ("Rich Kid Blues"), and Wall of Sound symphonies zooted on Ambien ("Sadness Is a Blessing"), she plays soothsayer, temptress, and Ronette. Li's rhymes may be bluesy, damaged goods, but that's just the way this goth at the crossroads likes them.C.G.