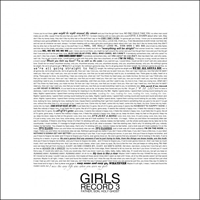 5
Girls
Father, Son, Holy Ghost
In his endlessly endearing zonked-na�f voice, Christopher Owens coos candidly that girls don't like his bony body and declares that he cares more about his crush's band than the war. He's like a lovable-scamp version of Plastic Ono Band-era John Lennon. The music doesn't futz around, either: Crisp boppers and winsome ballads glow with genius melodies. Even when things stretch out (see the wailing background vocals on "Vomit"), they move true–the only way Girls know how.D. M.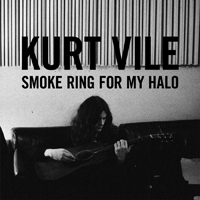 4
Kurt Vile
Smoke Ring for My Halo
"I don't wanna give up," slurs jangly mystic Kurt Vile on the sparkling "Peeping Tomboy," "but I kinda wanna lie down." As a slogan, that ain't exactly "Live Free or Die," but damned if this dude hasn't nailed our day-to-day existence. He also transcends it, conjuring gorgeous layers of cascading guitar, bindle-stiff folk-blues progressions, reverb haze, and hypnotic heartland-rock melodies. Vile is the regular guy as shaman, and on Smoke Ring he cast the year's earthiest, most enthralling spell.D.M.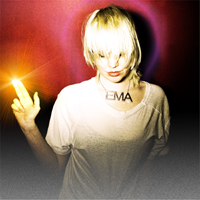 3
EMA
Past Life Martyred Saints
As one half of romantically charged, now-defunct punk outfit Gowns, Erika M. Anderson put herself through a serious ringer. On the singer-songwriter's solo debut, she rips open her stitches and lets us crawl inside. Seismic drones drift into hushed strums and Isaac Brock-ish guitar webs, powering EMA's incantations turned anthems. It doesn't feel hyperbolic to suggest that someone somewhere needed to hear this music just as badly as Anderson needed to make it.D.B.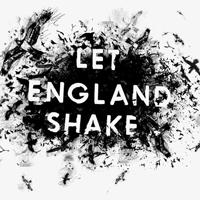 2
PJ Harvey
Let England Shake
That's "Blighty" as in "blight." On this unflinching elegy, England's fruit are deformed children, its rivers are fetid, its ground the color of blood. The word death comes up quite frequently. This is not feel-good stuff; it's bigger than that. PJ Harvey's voice is so heroically strong, the rustic arrangements so bracingly irreducible that Let England Shake's brutal vision becomes beautiful and redemptive. "Let it burn," she commands on the shimmering "Written on the Forehead." Then things will grow.D.M.