Everywhere you looked this year there was an absurd or chaotic or turbulent situation that made absolutely no sense whatsoever — people all over the world seemed so fed up that they were willing to make shit up on their own, on the spot, damn the consequences. And here at home, who knew what to make of the pop-culture universe — how were musical provocateurs like Kanye West or Lady Gaga supposed to shock anybody when a craven disgraced troll like Newt Gingrich was getting away with posing like a distinguished statesman? Music has been scrambling to keep up with the delirious whir and whoosh of society and technology for several years, and in 2011, there were finally a substantial number of artists, mostly stalking the margins, who fired off album-length field reports on the fucked-upness afoot. From the Weeknd and Frank Ocean in R&B to Danny Brown and G-Side in hip-hop to Liturgy and Yob in metal to Eric Church and Hayes Carll in country to Girls and Kurt Vile in indie rock to PJ Harvey and Wild Flag and EMA in bare-bones rock, there were plenty of skewed truths to be found. And nowhere moreso than in our Album of the Year, a towering epic that made very little literal sense yet spoke meaningful volumes. Similarly, after reading this list you may feel like Alice in Wonderland after she read the poem "Jabberwocky": "Somehow it seems to fill my head with ideas — only I don't exactly know what they are! However, somebody killed something: that's clear, at any rate." Onward to 2012, the Mayan cataclysm awaits! CHARLES AARON
• One Fucked Up Year: SPIN's Best of 2011 Issue
• SPIN's 20 Best Songs of 2011
• Video Premiere: Fucked Up's 'Turn the Season'
• SPIN's 40 Best Rap Albums of 2011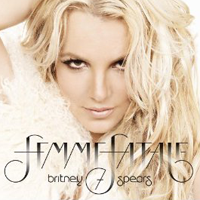 50
Britney Spears
Femme Fatale
Britney Spears will never be a balladeer like Beyoncé or an auteur like Lady Gaga, so she's digging her heels into the territory that's always served her best: feel-good, hands-up synth-pop crafted by an elite production squad–Swedish smash machine Max Martin (who started her career in 1999), Bloodshy & Avant (who are responsible for her best song, "Toxic"), and Dr. Luke (who gave competitors like Katy Perry and Ke$ha irresistible hits). As a result, Spears' seventh album rarely stumbles. Bonus points for including the year's best apocalyptic barn burner ("Till the World Ends") and knowingly drawing out the word "haaazzayy" on "Hold It Against Me." CARYN GANZ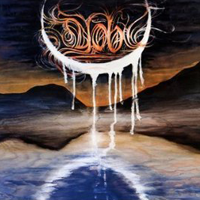 49
Yob
Atma
On their sixth album, these Oregon doom-rock journeymen hit upon a golden mean of richly textured sludge and sprawl. "Prepare the Ground" and the title track move in thrillingly unpredictable lurches, with Mike Scheidt's pinched goblin growl piercing the cymbal-crash undulations; but it's on the 16-minute "Before We Dreamed of Two" that Atma blooms. Swooping arcs of lead guitar and throbbing bass and drums expand and contract before giving way to eerily peaceful, echo-y ambient flickers–then comes the big bang. Creation has never sounded so forbidding. DAVID MARCHESE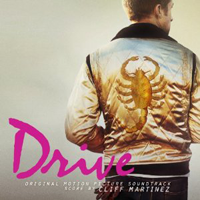 48
Various Artists
Drive (Original Motion Picture Soundtrack)
While the blank-faced anomie and startling, stylized violence of Nicolas Winding Refn's film left audiences musing in vast deserts of suggestion, the soundtrack–composed by Cliff Martinez (former drummer for '80s-era Captain Beefheart and Red Hot Chili Peppers), along with songs selected by Refn–keeps your skin tingling even after an hour-plus. "Nightcall" by Kavinsky & Lovefoxxx and "A Real Hero" by College feat. Electric Youth are all heartbreak pop dazzle, post-post-human dirges as cooing synth lullabies. Martinez's delicate instrumental pieces (with titles like "They Broke His Pelvis" and "Skull Crushing") sustain an unnerving ambience, swelling with pixilated drama, but always drifting back to the modulated throb and hum of a lone car ghostriding the abyss. C.A.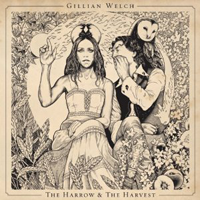 47
Gillian Welch
The Harrow and the Harvest
"The Way It Will Be," slow and eerie and mesmerizing in the extreme, is your master class in why people worship Gillian Welch and white-hot guitarist cohort David Rawlings even after an eight-year wait: Their voices viciously intertwine as though they're buried in the same grave, singing Appalachian folk hymns of murder-ballad gravity, whether anybody gets killed or not. Harrow is harder than black metal, but is filled with subtle wit and unsubtle defiance: "Hard times ain't gonna rule my mind," goes the most emphatic chorus, and they don't, even when they do. ROB HARVILLA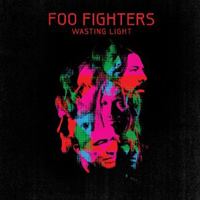 46
Foo Fighters
Wasting Light
Dave Grohl's genius lies in knowing just how long to glance in the rearview mirror. The same year Nirvana marked the 25th anniversary of Nevermind, he made a record in his garage with produer Butch Vig featuring Krist Noveselic and Bob Mould, and even welcomed back Pat Smear. But Wasting Light isn't a cruise down memory lane–it's the ferociously catchy sound of a band inventing a new gear. Commercial rock may be a dying art, but Grohl is its grinning Picasso. C.G.