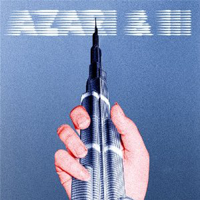 45
Azari & III
Azari & III
Toronto retrofutrists Azari & III practice a creative revisionism where Prince, Arthur Russell, and Phuture rub elbows around the 808 and 303. They helped tip the current deep-house revival back towards R&B with 2009 singles "Reckless (With Your Love)" and "Hungry For The Power," and on their debut they expand that homage to the more soulful side of '90s house. It's the vocals that really set them apart, though, implanting a warm heart in skeletal acid tracks and leading tweaked-out club jams back towards the light. PHILIP SHERBURNE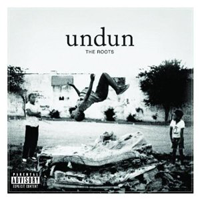 44
The Roots
Undun
In the dank, demoralized Dubya twilight, the Roots released two coiled, hissing rap manifestos (Game Theory, Rising Down) that stung with lethal specificity.� Now comes a second Obama-era, soul-mining, existential collage that wrestles with hope and its still-winning B-side–death. Affixing a grimly rhymed hustler's narrative (that doesn't quite resonate) to a restless series of astounding, heart-in-mouth musical vignettes (that do), Undun taps a universal ache–a hard-headed yet meditative yearning ("Don't worry 'bout what you ain't got / Just try to leave with a little bit of dignity," Bilal croons with a frantic flourish on "The OtherSide"). Transcending genres and presidential regimes, drummer/co-producer ?uestlove and crew try to concoct a timeless, redemptive chorus out of the most unforgiving voices in our heads. And they mostly succeed. C.A.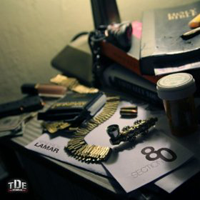 43
Kendrick Lamar
Section.80
Pinpointing a generation's woes (drug abuse, racism, poverty) while avoiding preachiness, 24-year old Comptonite and Dr. Dre protégé Kendrick Lamar may be the most gifted rapper Los Angeles has produced since the 1992 Riots. Oscillating from sour-lipped growler to slick-talking seducer, Lamar "penetrates the hearts of good kids and criminals." Case in point is "Ab-Soul's Outro," a six-minute fire-and-brimstone rant over free jazz, where Lamar boasts about baffling people with his ability to discuss "money, hoes, clothes, God, and history, all in the same sentence." JEFF WEISS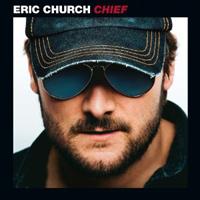 42
Eric Church
Chief
The bombastic, controversial single "Homeboy" explicitly sassed delinquent hip-hop fans, and Chief supplies a vibrant sonic alternative: expert Nashville glitz, delightfully overemphatic outlaw aspirations, snarling power chords heralding the imminent arrival of "Country Music Jesus," awesome bumper-sticker possibilities ("She got a rock / And I'm gettin' stoned"), tender odes to both "Jack Daniels" and "Springsteen," and the utterly fantastic "Drink in My Hand," the most inspiring and undeniable quitting-time anthem in decades. As gentle ballad "Like Jesus Does" insists, he's hard to love and absolutely worth the effort. R.H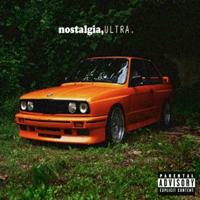 41
Frank Ocean
Nostalgia, Ultra
He starts by repurposing a Coldplay song as an apocalyptic elegy, climaxes by similarly scrambling the Eagles' "Hotel California," argues with his girl re: the relative merits of Radiohead vs. Jodeci, delivers gorgeously sung and delicately worded opinions on abortion and gay marriage (rare on an Odd Future-affiliated record), extensively samples Eyes Wide Shut, and sneaks the line "I feel like a ghost / No Swayze / Ever since I lost my baby" right by you. The comfortably numb "Novacane" sounded incongruous on mainstream rap radio at first. But not now.� R.H.