On a frigid, windblown evening a week before Thanksgiving, Jack Tatum emits stress. Hunched in a green leather booth backstage at Baby's All Right, a Brooklyn venue notorious for its pink drinks and stage lights reminiscent of Candy Crush, the 27-year-old makes eye contact for only a second or two before nervously ticking his eyes to the sides of the room. He's hardly touched the half-eaten plate of curry fried rice his attentive manager set in front of him, though he keeps looking down at it when discussing his first New York show in six months. There, in front of all of his friends and fans who know every word to albums he started writing in college nearly a decade ago, he'll announce his first album as Wild Nothing in four years.
Tonight he'll share the stage with four additional touring band members. When asked which of them will play the alto saxophone curling through the sumptuous "Lady Blue," from his new LP Life of Pause, Tatum stammers. "I don't know yet. I don't know," he says. "We haven't figured that out yet. I mean, yeah, 'cause there's saxophone on the new stuff." He repeats the first two sentences in the same order and then sighs. "They're all questions to be answered later," he admits, looking around yet again at the black, plastic instrument cases piled next to the papered walls. A few days later, he'll also confess that he is "such a paranoid person" before going onstage. "If the sound isn't what you want it to be, then you start getting too deep into your own head, thinking, 'Oh God, does this sound like s**t?'"
When he walks onstage an hour and a half later in a black T-shirt and jeans, he appears to have settled his pre-show jitters — or maybe he's just calm compared to his opener, DIY dreamboat Alex G, who shifts from side to side like a dashboard hula girl. By the time Tatum bobs his head and flutters his eyelids closed in front of the mic while singing in his steady, muted tone, the packed room radiates body heat and beer breath. One formerly boisterous gentleman has since slumped over the bar, and is eventually escorted out. Almost everyone shouts the lyrics to five-year-old daydream "Summer Holiday," one of the most beloved dorm-recorded miniatures off of Wild Nothing's 2010 breakthrough, Gemini. After a couple of new songs, Tatum hurries through the news like he's about to venture outside without a jacket. "I'm just gonna say it," he prefaces. "There's a new album coming in February, and you're gonna get a 7-inch with some songs." As the audience roars in response, Tatum cracks a shy grin.
https://youtube.com/watch?v=EPC1ZKWbFaM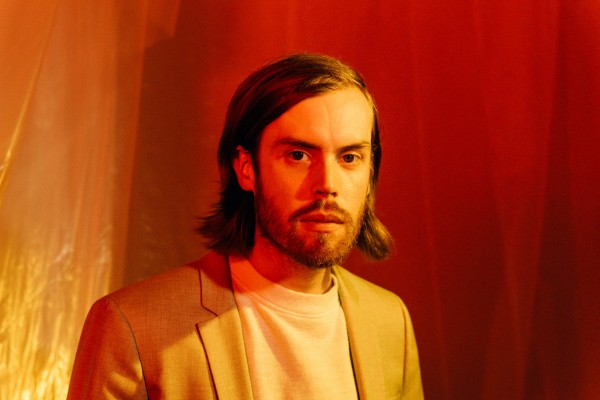 When Tatum put tracks to tape and uploaded them to the Internet while studying creative writing and film at Virginia Tech, he had no idea his pellucid, bedroom-based synth-pop would be scooped up by Captured Tracks, a burgeoning New York record label. "It never really once crossed my mind that [my music would ever get released]," he says. "It was just something that I did for fun." Captured Tracks also picked up fellow distortion-driven singer-songwriter Beach Fossils (a.k.a. Dustin Payseur, who's coincidentally Tatum's best friend), and released both of their 2010 7-inches — Wild Nothing's Kate Bush cover, Cloudbusting, and Beach Fossils' gritty, two-track Desert Sand — at the same time. Those records arrived in the midst of what Tatum remembers as "the height of blog culture," when online music publications finally gave music obsessives the chance to gush articulately about their most cherished artists and songs. Likewise, the introverted musicians those fans loved and identified with found their own solace in the Cocteau Twins' and the Cure's limpid eddies of pedal-pulled guitars.
"When I was in my early 20s, I found comfort in identifying with '80s post-punk and shoegaze, and trying to build that into my identity," Tatum tells me a few days later over dinner at a Mediterranean restaurant, Café Mogador, between both of our apartments in Williamsburg, Brooklyn. Though Tatum's publicist tells me later that he was also a little anxious for our dinner date, his body language that evening — still somewhat slouched, but missing the nervous tics — suggests he's more relaxed with a Hoegaarden and no show to play.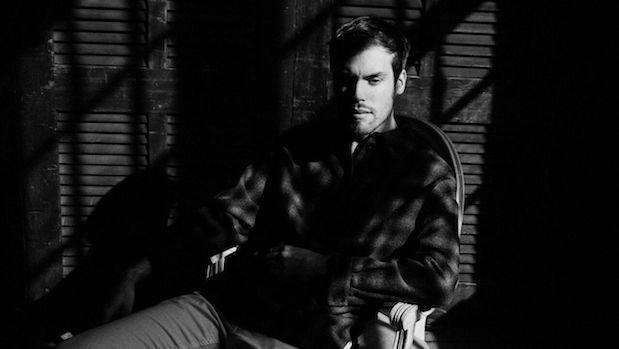 He first started scribbling songs as a 15-year-old in his hometown of Williamsburg, Virginia. His father, a sculptor who teaches computer animation and plays guitar in a cover band called Exit 231, bought his son a Squier Stratocaster for his 11th birthday, even though Tatum admits he initially wasn't interested. "What changed my mind was that I started getting really into pop-punk," he admits. "One way to be cool was to learn a Green Day song, so that was kind of the impetus for it." Throughout middle and high school, he sketched "hundreds of songs that I wouldn't dare show anybody," which he now stashes on an external hard drive. "I don't put them on my computer in case my friends go through my iTunes," Tatum says.
Payseur was one of those friends. The two of them met by chance in 2009 at Virginia Tech, which both of their then-girlfriends attended. "We both had our own musical projects at the time so we would hang out and talk about music," Payseur tells me over the phone. "I got signed to Captured Tracks and was celebrating with him and then a week later he called me and was like, 'Hey man, I just got signed to Captured Tracks.'" Tatum was best man at Payseur's wedding to Katie Garcia, head of boutique label Bayonet Records. They, in turn, introduced Tatum to his current girlfriend, jewelry-maker Dana Bodourov; that same night, Tatum finished Wild Nothing's subtly stirring sophomore record, 2012's Nocturne, which he recorded in Georgia post-graduation. After moving to New York a few months later, he brought it over to the couple's apartment in Brooklyn's Greenpoint neighborhood for a listening session. Bodourov also happened to be there. "Dustin told Jack that I thought he was cute," she tells me in a separate phone call, "which I never said, and then Katie said, 'Jack's cool, you should hang out.' It was sort of a setup." A couple of tentative Facebook messages led to their first date, and now they've been together for four years.
It was Bodourov, Tatum says, who stabilized him after Nocturne's disorienting 2013 tour, which wore down Wild Nothing's members — many of them Virginia Tech-to-New York transplants themselves — until they could barely remember the songs they were playing. Tatum recalls looking over at his bassist during one show, seeing a panicked look on his face, and knowing instantly that he had forgotten what followed. "We got to the bridge and he totally blanked, hitting every note trying to remember the next line," he says. When he returned to a relationship "much healthier and more stable" than the earlier one that seems to course through Nocturne (particularly in the telling line "It's better to fake than to love her for real" on the yearning "Only Heather"), Tatum took a break. He tried new things: pitching, chopping, and re-sequencing his voice, and fiddling with synthesizers he hadn't used before, like the chunky Oberheim DX drum machine and '70s prog-rock facilitator Minimoog. He also found an outlet for these creative impulses in a couple of fake bands with Payseur: an "outer-space, disco-funk project" called the Three-Wheelers, and a "metal-style, Black Sabbath-y band" dubbed Freak.
What he gleaned from those solo and dual jam sessions — besides 2013's Empty Estate EP, a lurid pastiche of vocal delays and whiplashing arpeggiations — was a revitalized interest in pop production, which forms the basis of 2016's jewel-toned Life of Pause. Instead of re-enlisting Brooklyn-based producer Nicolas Vernhes, who helmed Nocturne, Tatum reached out to Los Angeles' Thom Manahan (Devendra Banhart, Fruit Bats). "As a fan, I was so psyched," Monahan says over the phone from the West Coast, remembering when he got an email from the Brooklyn songwriter. "He's super talented… It [was] an amazing opportunity to work with someone who writes with sounds, as well as instruments." Working together fulfilled a pipe dream for Tatum as well, who, after some prodding, told me he harbors aspirations to get behind the soundboards himself.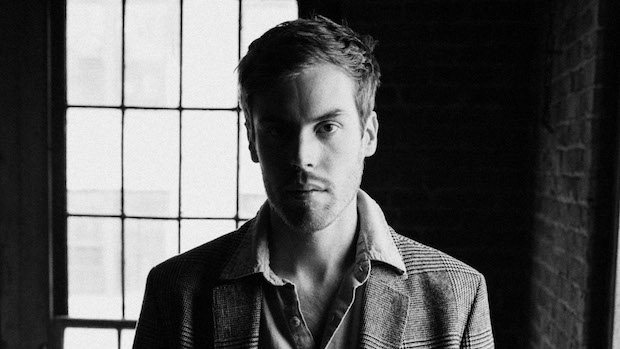 Between Monahan's home studio and Peter Bjorn and John's Björn Yttling's INGRID Studios in Stockholm, the two smelted the pop-rock record Tatum wanted to mine from the glowing ashes of Empty Estate. Where the EP can be shambolic, Life of Pause pays sparklingly clear tribute to Tatum's musical lodestars: electronic fusionists Blue Nile, art-punk pioneers Talking Heads, and experimental classicist Steve Reich. Churlish riffs nip at the heels of his Britpop affectation on "Japanese Alice," bumptious Haunted Graffiti vibes ooze from under a whammy bar on "A Woman's Wisdom," and there's a Rolling Stones reference on pleasant album closer "Underneath My Thumb," which Tatum says wasn't intentional; nor were the Talk Talk undertones listeners noticed in the lounge-jazzy "TV Queen." "Sometimes I wonder if I'm actually good at writing melodies, or if I'm just good at pulling things from culture that already exist and repurposing them," says Tatum.
That self-doubt aside, the assuredness of his vision ("This is not a synth record; it's a rock record with keyboards on it.") overcomes nostalgia for his earliest, intimate recordings. "There's strength cornering a genre and saying, 'This is what I am, this is what I do,' and I battled with that in my mind," he says. "What would it mean to make another record that sounds like Nocturne? I could do that, I guess, but it felt wrong to deny myself the opportunity to explore the things that I've grown more interested in."
By the time Life of Pause is out and this piece is published, Tatum and Bodourov will have moved to Los Angeles despite Payseur's protestations, including mailing them a dollar along with a Post-It note that read: "Don't Move to L.A." "It was more me than him, because he hasn't been [in New York] for quite so long," Bodourov explains. "I've just been tiring of the city for the last couple of years." As for Tatum, he admits he's never felt like a New Yorker, and never even imagined himself living there. "We just wanted to do something new," he agrees. "Just felt a little stale."
Much like Tatum's move to New York City, this cross-country relocation clearly demarcates a new phase in life. He's choosing not to dig deeper into the reverbed-out vocals and heavily distorted guitars that still characterize peers like New Jersey's Real Estate, Brooklyn's DIIV, or even Beach Fossils, who haven't released a record since 2013's clinking Clash the Truth. Instead, Tatum is putting thousands of miles between his current and old selves. "Listening to my first record is so embarrassing to me," he says, in a moment of surprising candor for such a reticent person. "I was so young. I can't really relate anymore."
At the same time, he has "no grudges about being identified with a certain time in music." The 2010s-era phenomenon of fledgling bands getting picked up by indie labels, with just a few mp3s to their names, allowed his music to be heard in the first place. It's hard to predict whether he'll have the same luck again in the increasingly crowded studios of Los Feliz and Echo Park. Still, his obvious talent at orchestrating shines on Life of Pause, an ostensible C.V.
Back at Café Mogador, Tatum bundles himself up in Bodourov's black-and-white-patterned coat before we head out into the night so he can deliver her some soup for a sore throat. As we walk down the street, huffing steam and talking about Los Angeles' superior tacos, he shares one final insight — as if trying to convince me as much as himself. "I'm very aware that there are people who listen to my music for particular reasons, and I get no satisfaction from trying to alienate someone who likes what I've done in the past," he says. "At the same time, I can't make that record again."