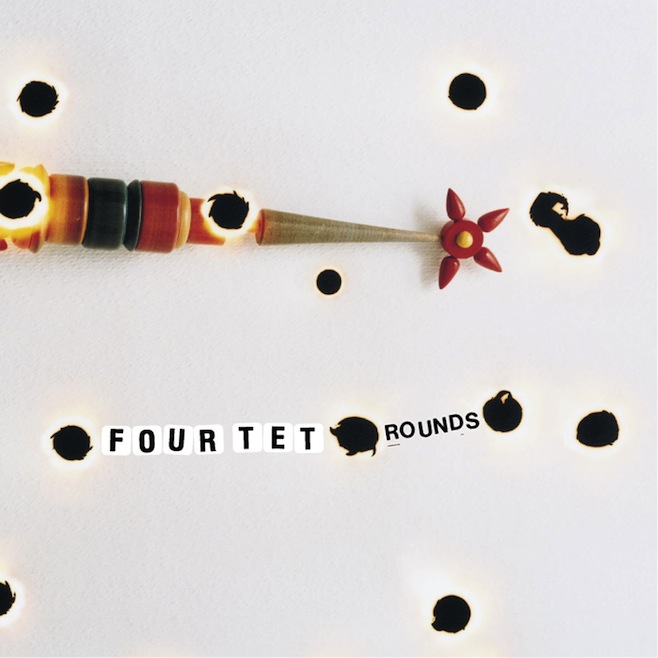 180. Four Tet, Rounds
(Domino, 2003)
"Unspoken" is the theme song, not because of the rattlesnake tambourine fills but because the silent Kieran Hebden is content to play second fiddle to his own tinkly deconstructions. This has led to excellently hands-off, sparse production for notable collaborators as disparate as Neneh Cherry and Omar Souleyman. It's also given the folktronica pioneer one of the most elegant catalogs in the history of the programmed beat. And when the man himself has a phrase, like say, "Spirit Fingers," it's swiped from Bring It On. — DAN WEISS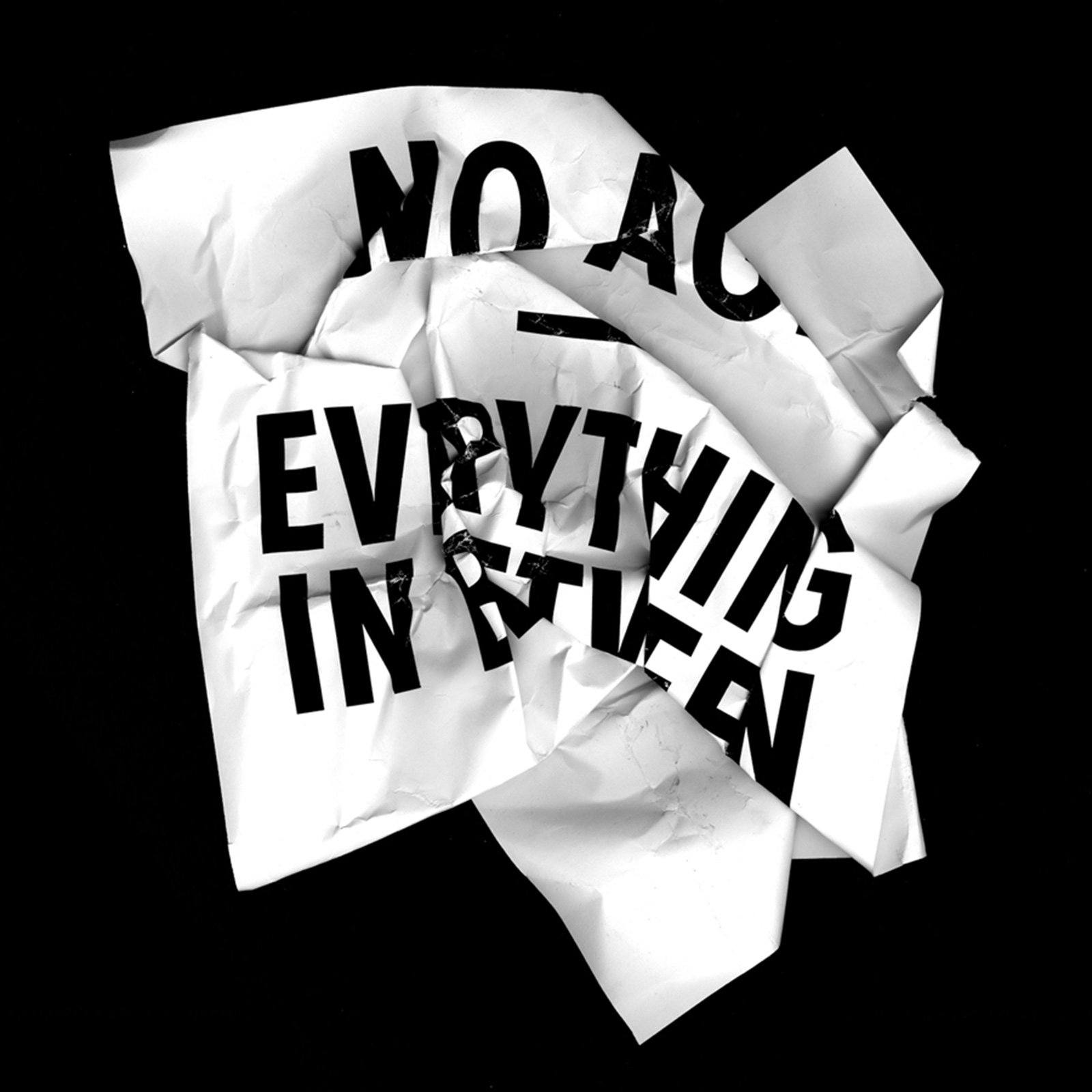 179. No Age, Everything in Between
(Sub Pop, 2010)
The rare punk album more about texture and composition than adrenaline and messaging — or the rare noise-rock album more about rhythm and melody than hypnosis and abrasion — Everything In Between stuns with craft and inscrutability. Unlike the Jesus and Mary Chain and most of the 25 years' worth of distortion-pop bands that followed in their wake, there's no separation in between the barbed wire and the kisses for No Age: They've been merged into the crackling riffs of "Fever Dreaming" and "Shred and Transcend," the garbled grooves of "Skinned" and "Sorts," until the original elements are totally indiscernible. The result is a singular album that finds the extreme in the middle, using its album title more as a rallying cry than a description. — ANDREW UNTERBERGER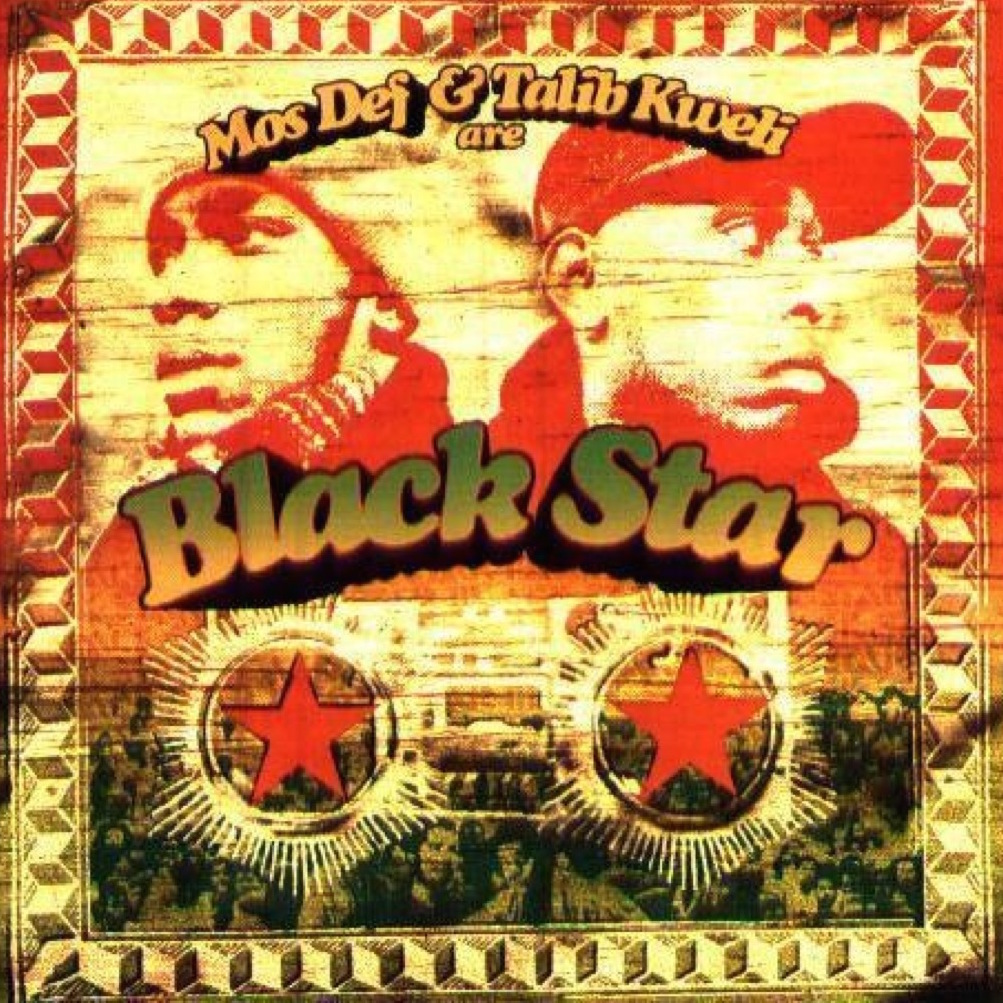 178. Black Star, Mos Def & Talib Kweli Are Black Star
(Rawkus, 1998)
One of the great rap one-offs and self-described "best alliance in hip-hop," Brooklyn edition, Talib Kweli and Mos Def pooled their talents into a late-era Native Tongues project named for Marcus Garvey's shipping line, which is of course perfect: black nationalism meets black entrepreneurship. Coltrane and Slick Rick receive tributes, ghettos decried as inner-city concentration camps, much love offered unto sisters — from Tanzanian beauties to Toni Morrison. And in between history lessons, they crack wise, i.e., rhyming "feminine" with "Danish rings by Entenmann's." — JASON GUBBELS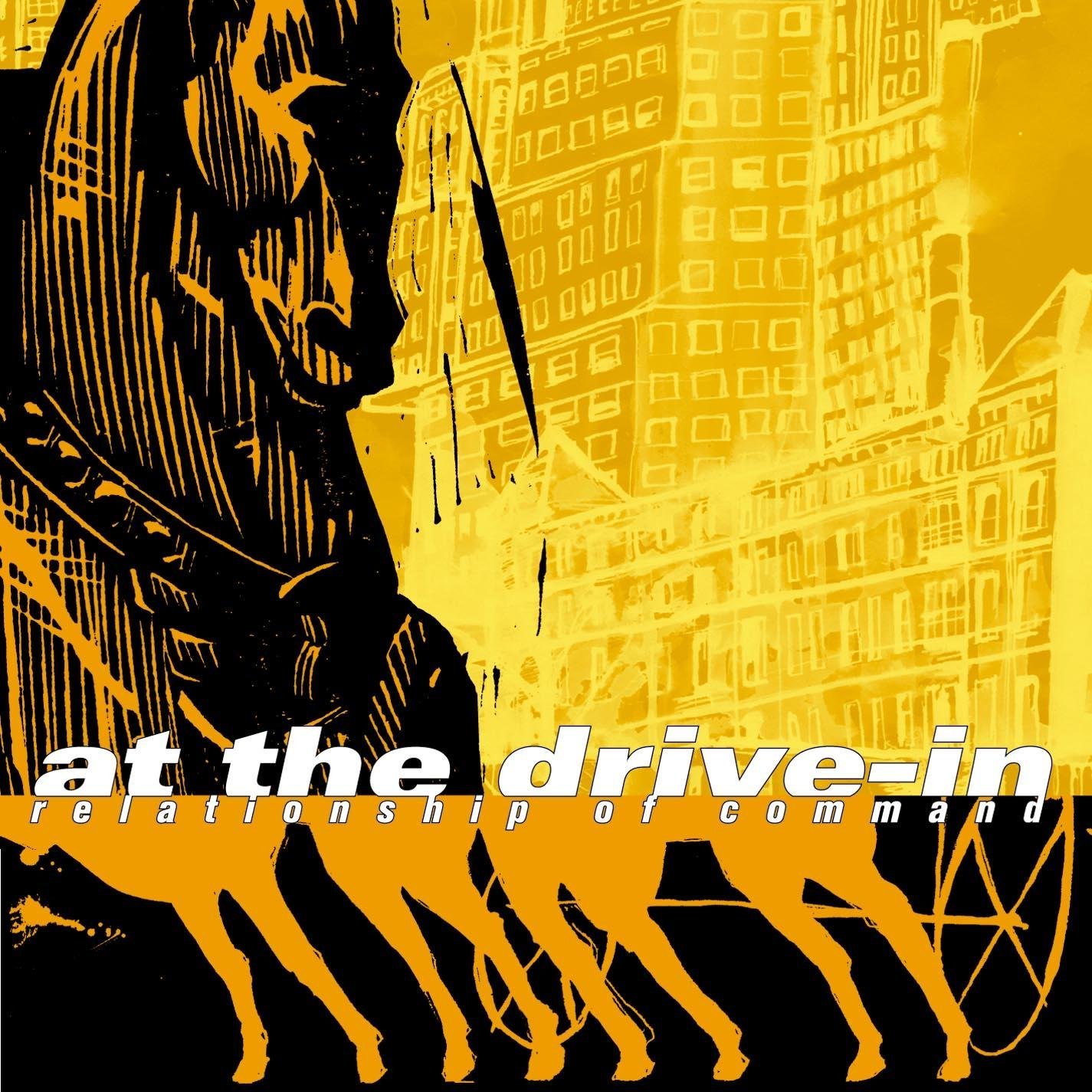 177. At the Drive-In, Relationship of Command
(Grand Royal/Virgin, 2000)
A monster of a rock record that spoke its own surreal language and slam-danced to a breakneck symphony of screaming guitars, this post-hardcore landmark rips to an absurd degree — 15 years later, it still hasn't been outdone, by Cedric Bixler-Zavala and Omar Rodríguez-López, those Sparta guys, or anyone else. Those sour melodies, that hysterical emotion, the rainy atmosphere, the Daliesque poetry, the Orwellian visions, and the bulldozing rhythms that blow a hole through the middle… Who even cares that Iggy Pop's reading a ransom note on "Enfilade"? This s**t's brutal magic. — CHRIS MARTINS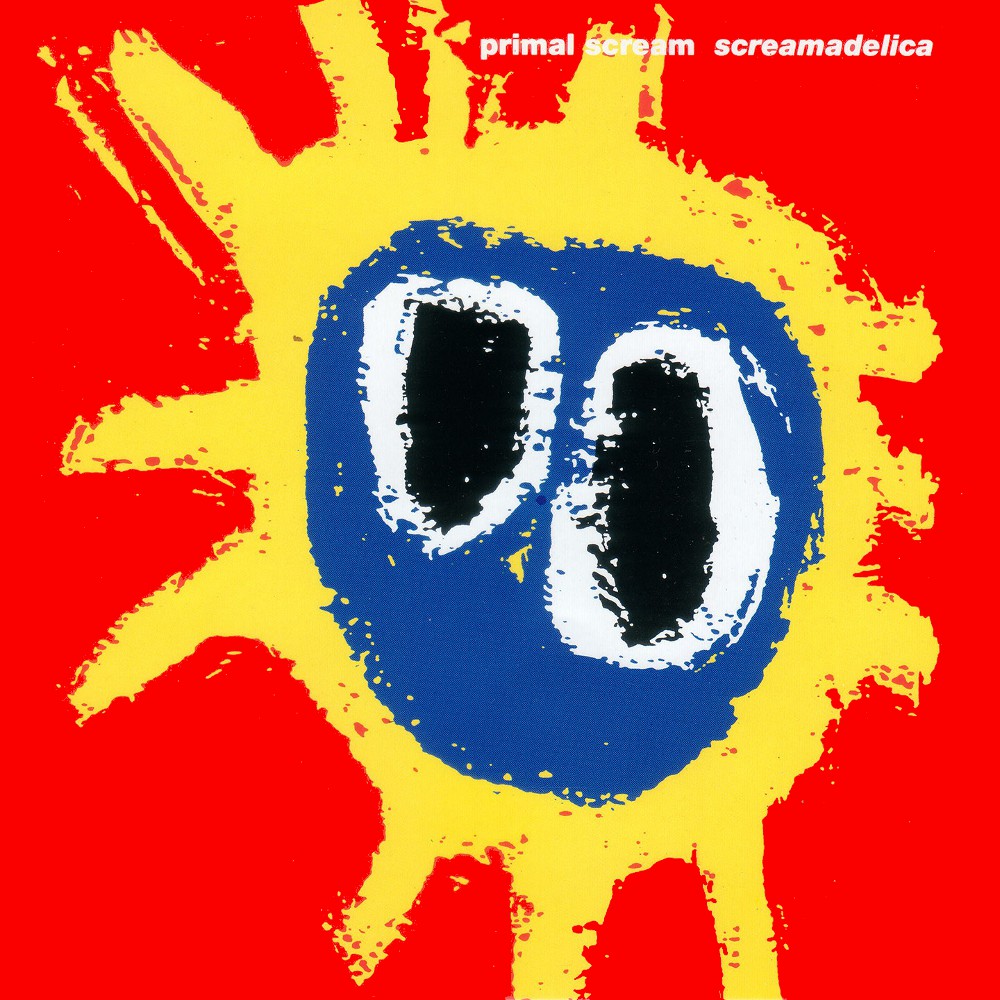 176. Primal Scream, Screamadelica
(Sire, 1991)
One of the least likely career reinventions in rock history, though perhaps not even the biggest about-face in Primal Scream's peerlessly shapeshifting discography. The once-indie-pop Scots followed producer Andrew Weatherall — who set the band on their path to dance-floor Valhalla by turning blearly-eyed ballad "I'm Losing More Than I'll Ever Have" into the every-way-ecstatic rave-generation anthem "Loaded" — all the way down the acid-house rabbit hole, convincingly turning into psychedelic glowstick enthusiasts who lived the life they loved and loved the life they lived. It worked because they never totally lost touch with their previous roots in gospel-tinged, Stones-y Delta rock, with singles like "Movin' on Up" and "Come Together" splitting the difference between the rapture of the church and the club, simultaneously serving as the Saturday night rager and the Sunday morning repentance. Like the ner tamid, the album's light shines on nearly a quarter-century later. — ANDREW UNTERBERGER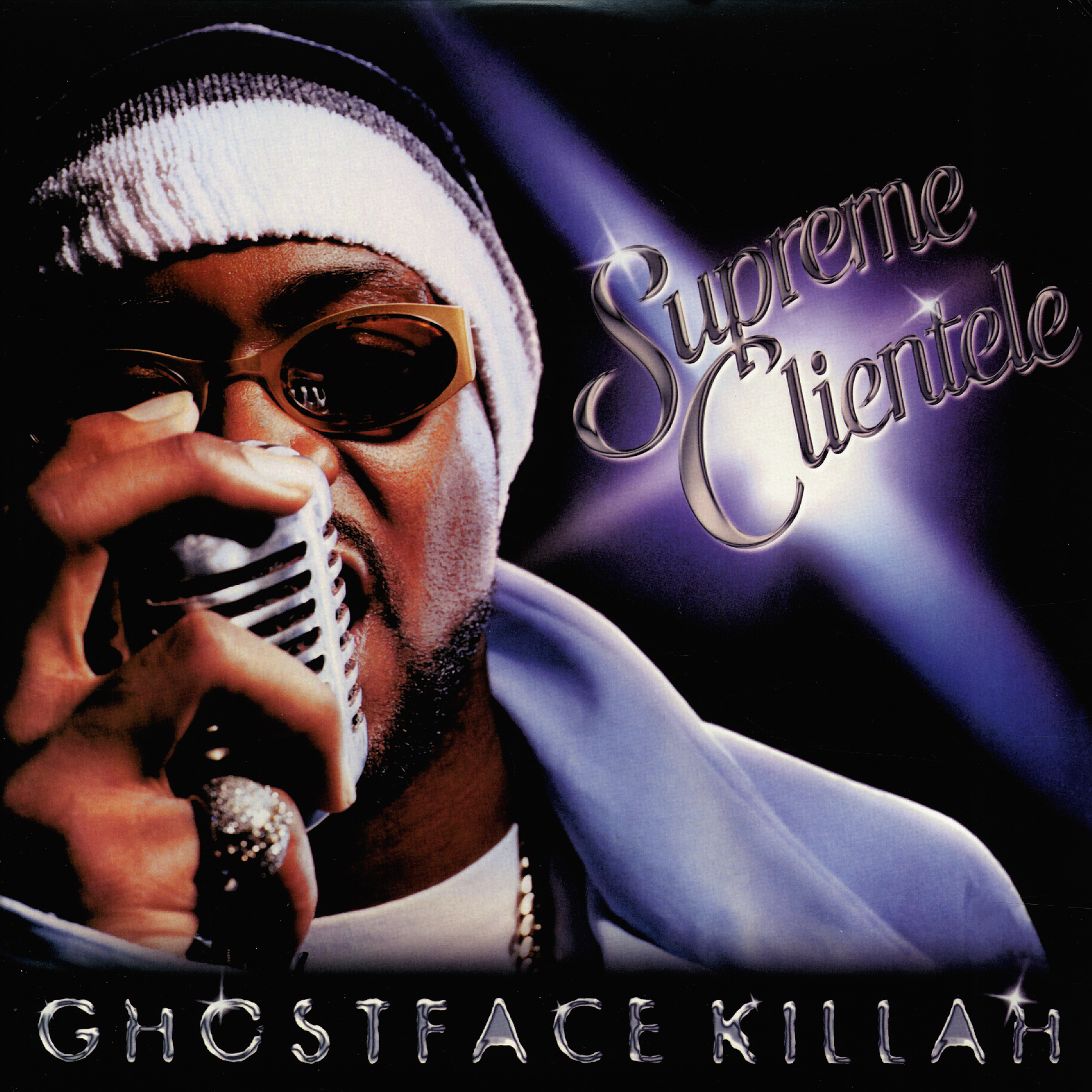 175. Ghostface Killah, Supreme Clientele
(Epic, 2000)
"Ayo this rap is like ziti, facing me real TV / Crash at high speeds, strawberry kiwi." Anyone who claims to know what that means is a liar; it doesn't matter what that line means. Ghostface smoked a wooly blunt, touched the unseen face of the infinite, and started rapping in fractals somewhere during the late-'90s creation of his sophomore album, dashing his penchant for dramatic, involved storytelling into sparkly rubble, only to find that the wordplay was still pretty in miniature. If raps are portraits, this is a Monet. If they're novels, this is Naked Lunch. — CRAIG JENKINS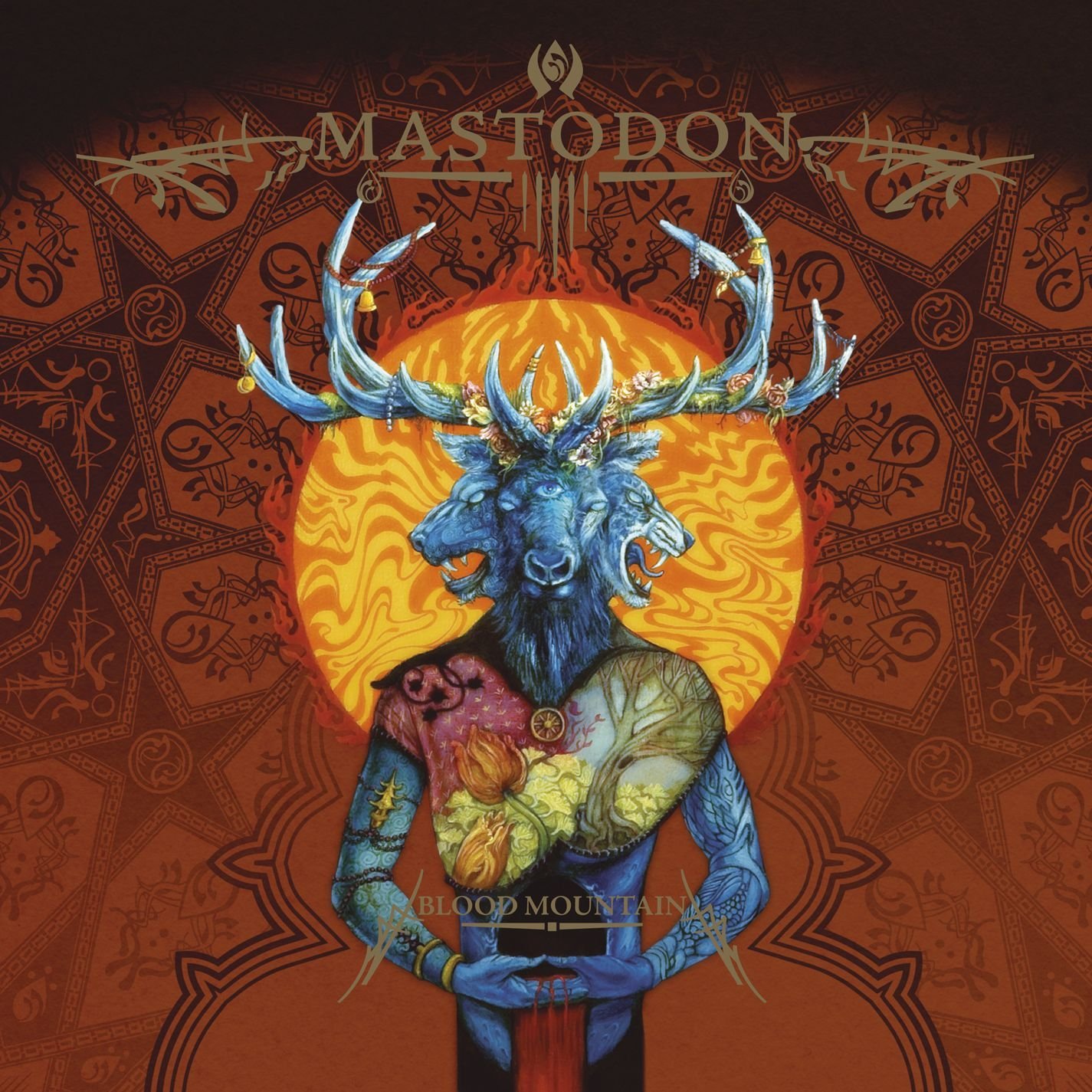 174. Mastodon, Blood Mountain
(Reprise, 2006)
For seven years, Mastodon's four-elements concept-album cycle took listeners on a mystical journey through forbidding terrain and legendary beasts. The aggression and complex arrangements of Remission and Leviathan, the fire- and water-themed portions of the set, were crucial in amassing a following for the Georgia outfit, but Reprise debut Blood Mountain arrived somehow beefier, quirkier, and hookier than the rest. The band sojourns through prog, psych, and jazz modes telling the story of a lone warrior's precarious trek up a mountainside populated by terrible titans, striking a memorable balance between inscrutable sword-and-sorcery musings and accessible riffage in the process. — CRAIG JENKINS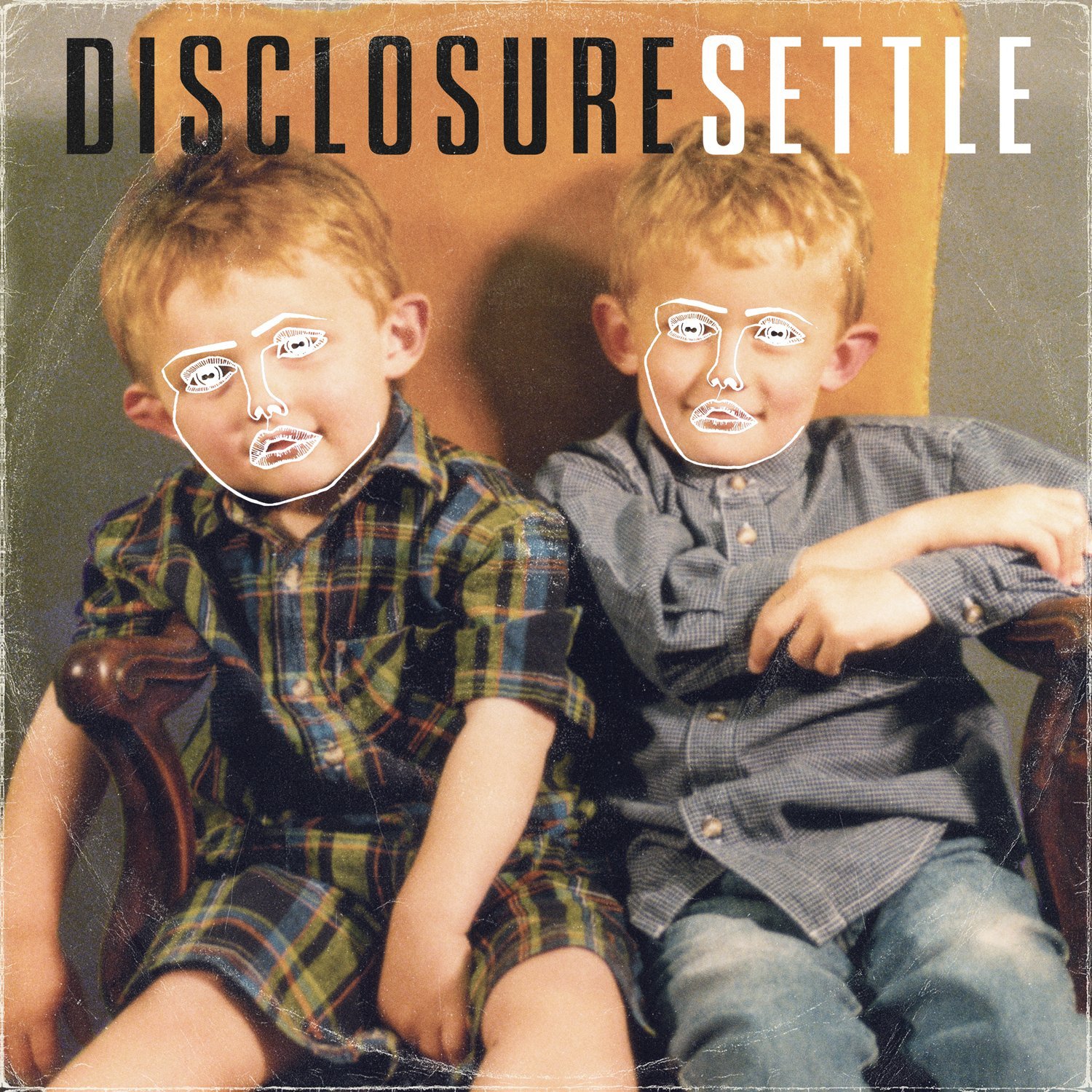 173. Disclosure, Settle
(Cherrytree/Interscope, 2013)
Sam Smith might be a household name now, but it's easy to forget that there was a time in which the young British powerhouse was a mere vessel shuttling Disclosure's popping house-fizz across land and sea. On Settle, the fraternal flame starts to burn like never before under Howard and Guy Lawrence's trigger-happy fingers. There's no difficulty hearing the lads' countless influences — Mary J. Blige, Fatboy Slim, Detroit techno — but most winningly, Disclosure turn in neatly tied parcels like "Latch" and "White Noise," packed with a smooth combination of sultry soul and skittering beats. The rapidly diversifying direction Top 40 radio's currently headed in? That's on them. — BRENNAN CARLEY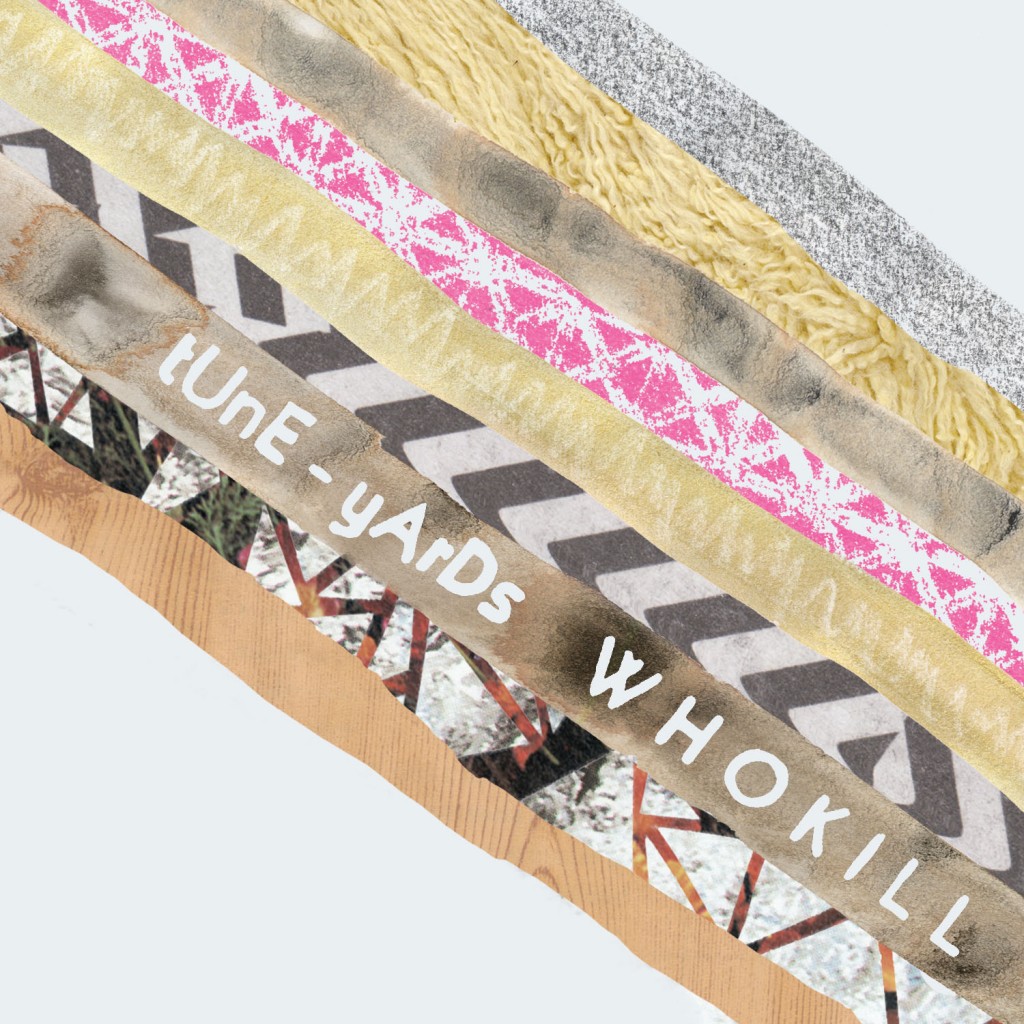 172. tUnE-yArDs, w h o k i l l
(4AD, 2011)
It's been established that the winner of the most surprising Pazz & Jop poll win in history annoys some people, and it's about time. How long was someone going to be this in our face about privilege ("The worst thing about living a lie is just wondering when they'll find out"), race ("What's a boy to do if he'll never be a gangsta?") and the confluences of sex, brutality, and gender ("There is a freedom in violence that I don't understand / And like I've never felt before") before the distant admiration turned to questioning about her Connecticut upbringing?
The main thing is, no matter what Merrill Garbus can teach us about the world surrounding and what happens when one person's toes step on another's feet, her bullhorn voice and waywardly astounding songs will always be the greater contribution — nowhere moreso than on the celestial lust paean "Powa," sung with the tense restraint of a true Erykah Badu fan (who also happens to play the ukulele and various pots and pans strung through a loop pedal). That she's a great political artist is merely a bonus; she rocks us like a lullaby. — DAN WEISS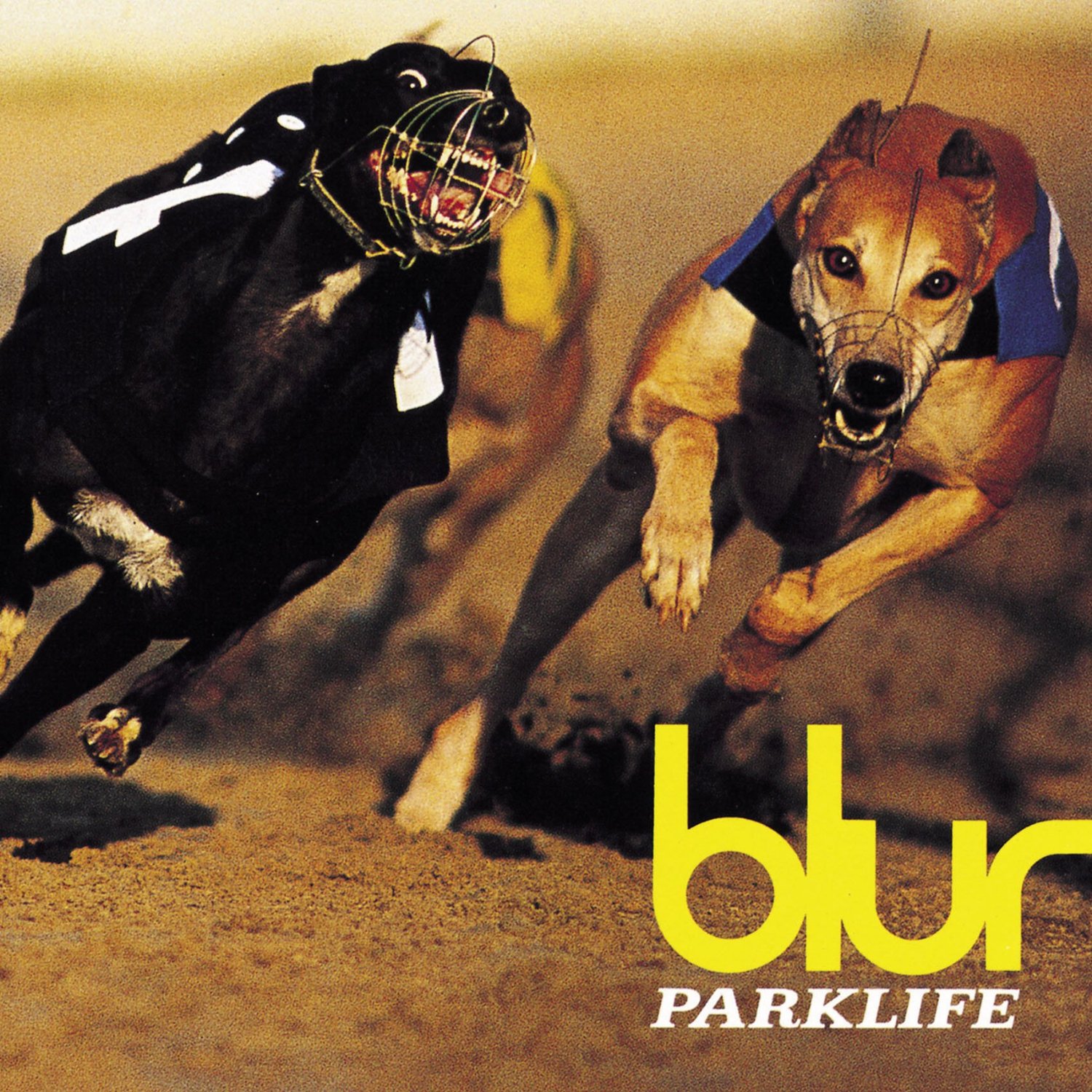 171. Blur, Parklife
(Food, 1994)
Like its iconic dog-track album cover, Parklife is a snapshot of a very specific moment in time, capturing a U.K. before the Gallaghers' supremacy, in which Britpop was still about class commentary, sharp songwriting, and — perhaps most of all — nose-thumbing at Magic America. A grunge-wary Select Magazine may have declared "Yanks Go Home!" in 1993, but in 1994, Blur's third LP positively screamed it, from the first synth squelches of the sublimely (and defiantly) Euro-trashy disco-pop smash "Girls & Boys" all the way through the closing "La la la la la!" pub chant-along of "Lot 105." In between, us unwelcome Stars-and-Stripers got invaluable lessons in the sweeping gorgeousness of the English seaside ("Clover Over Dover"), the heartbreaking majesty of the shipping report ("This Is a Low"), and whatever the hell vorsprung durch technik is ("Parklife"), none of which we're likely to forget anytime soon. Just ask Russell Brand. — ANDREW UNTERBERGER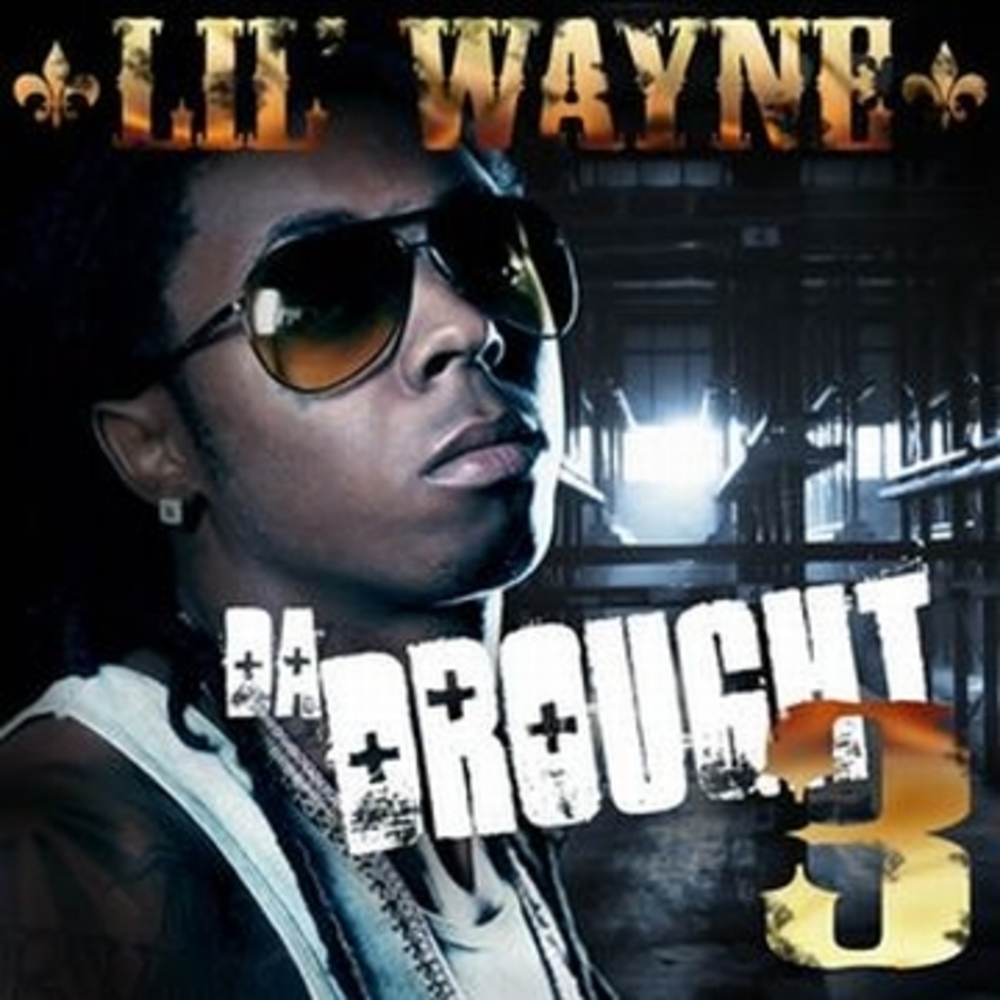 170. Lil Wayne, Da Drought 3
(Young Money, 2007)
Lil Wayne was "so motherf**king high I can eat a star." The rap mixtape, as a format, was somewhere up there, too, and the nascent Young Money boss was part of the reason: His proper albums are more consistent, but unofficial releases like this one explain his feverish cult. Though 50 Cent had already shown the mixtape's potential industry clout, and the likes of Dipset and Clipse had shown its artistic potential, Wayne's delirious, smart-dumb free associations were especially suited to the format.
The prior year's Dedication 2 had the New Orleans rapper's Hurricane Katrina protest "Georgia…Bush," but Da Drought 3 had more to say about Wayne's incipient dominance. On "Upgrade U," he brazenly upgrades Jay Z's verse from the Beyoncé original. Elsewhere, lyrics predict the rise of everyone from "young Barack Obama" (in a verse from guest Juelz Santana) to "a chick named Nicki Minaj." Mixtapes were about to lose their innocence all the more, in part helped by Wayne's later Young Money signee Drake. And this former Hot Boy was about to go from eating stars to being one. — MARC HOGAN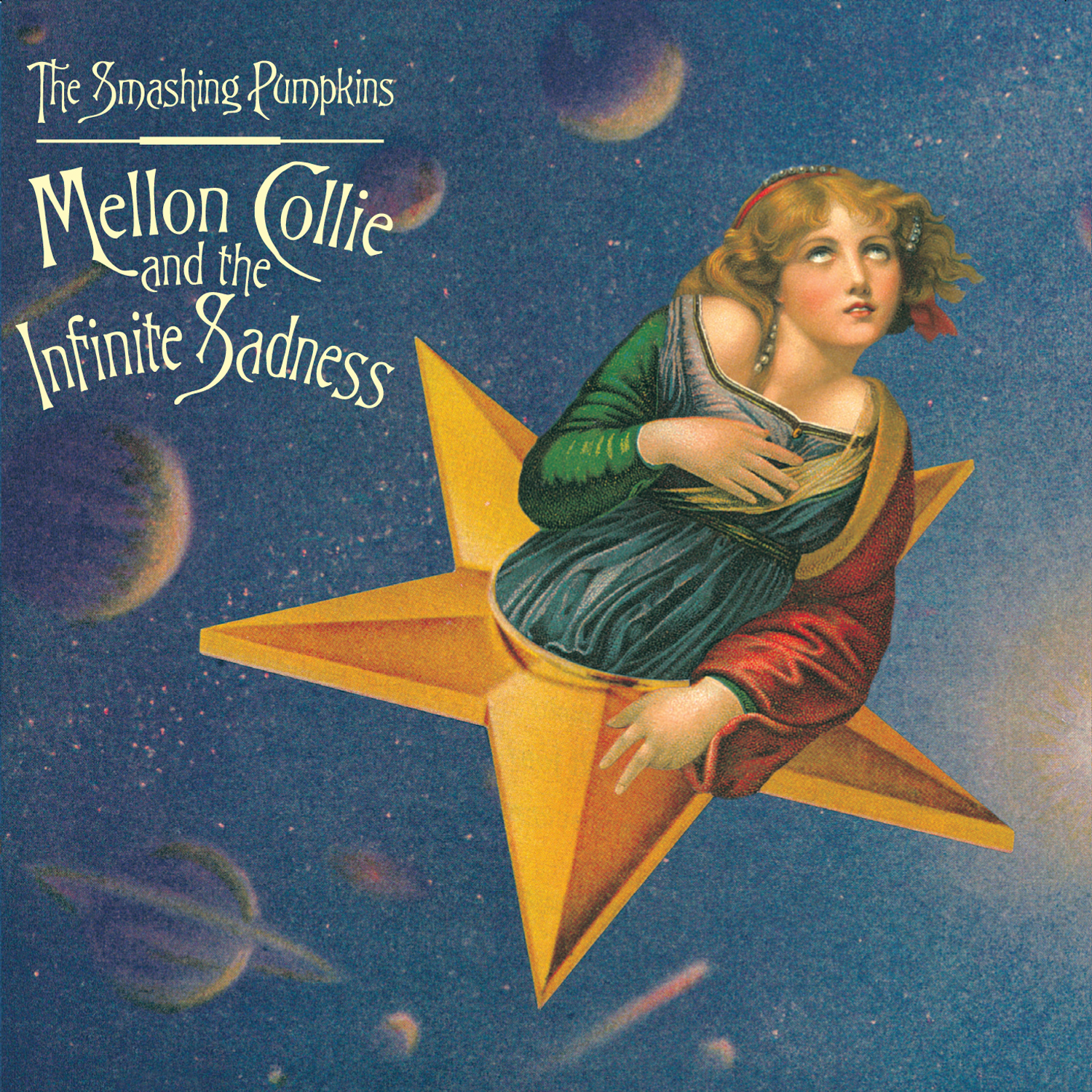 169. The Smashing Pumpkins, Mellon Collie and the Infinite Sadness
(Virgin, 1995)
Billy Corgan's ambition never met a roadblock it didn't gleefully plow through, even in his present era of indulging eight-hour ambient performances and PAWS Chicago. But the Smashing Pumpkins' 1995 double album, Mellon Collie and the Infinite Sadness, was a magical moment where every zany thing the overzealous frontman tried actually worked. The alt-rock titans touched on orchestral ballads, Sabbathian throwdowns, synth-pop, and everything in between in these 28 songs, the giddy glint in Billy's eye acting as the sole theme and driving force. Mellon Collie's easy sprawl is still a wonder today, a White Album for the flannel and Vans generation. — CRAIG JENKINS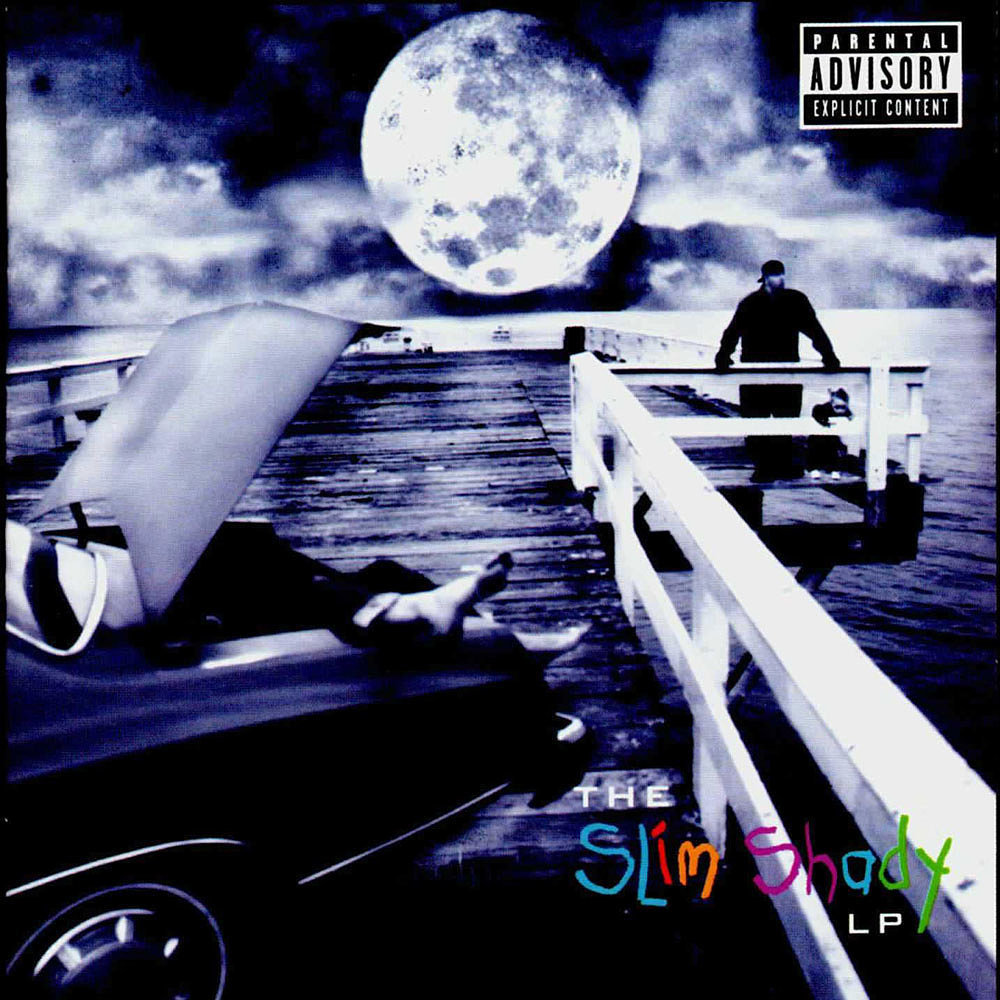 168. Eminem, The Slim Shady LP
(Interscope, 1999)
Born from the smokestack-spat ash of Detroit but raised on the street-cobbled influence of rap's grittiest names worldwide, Eminem has always known how to fire off shots, but on The Slim Shady LP, the rhythmic genius shattered perception and mapped out the twisted, sneering lyrical blueprint to his world of misery and rebellion. Why should Marshall Mathers allow himself to drown in the sorrow of being destitute when he could busy himself by yanking people's eyelids open and ripping holes in curtains with a dull, demented pen? "Smoke weed, take pills, drop out of school, kill people and drink," the self-loathing "Role Model" proclaims from his soapbox. "Jump behind the wheel like it was still legal." Visceral gut-punches like "My Fault" and "Brain Damage" wear jokes like jewelry, but all it takes is an attentive ear to catch a torrent of pain and Motor City grit that had too long comprised his life, which would never be the same again once Slim Shady conquered America. — BRENNAN CARLEY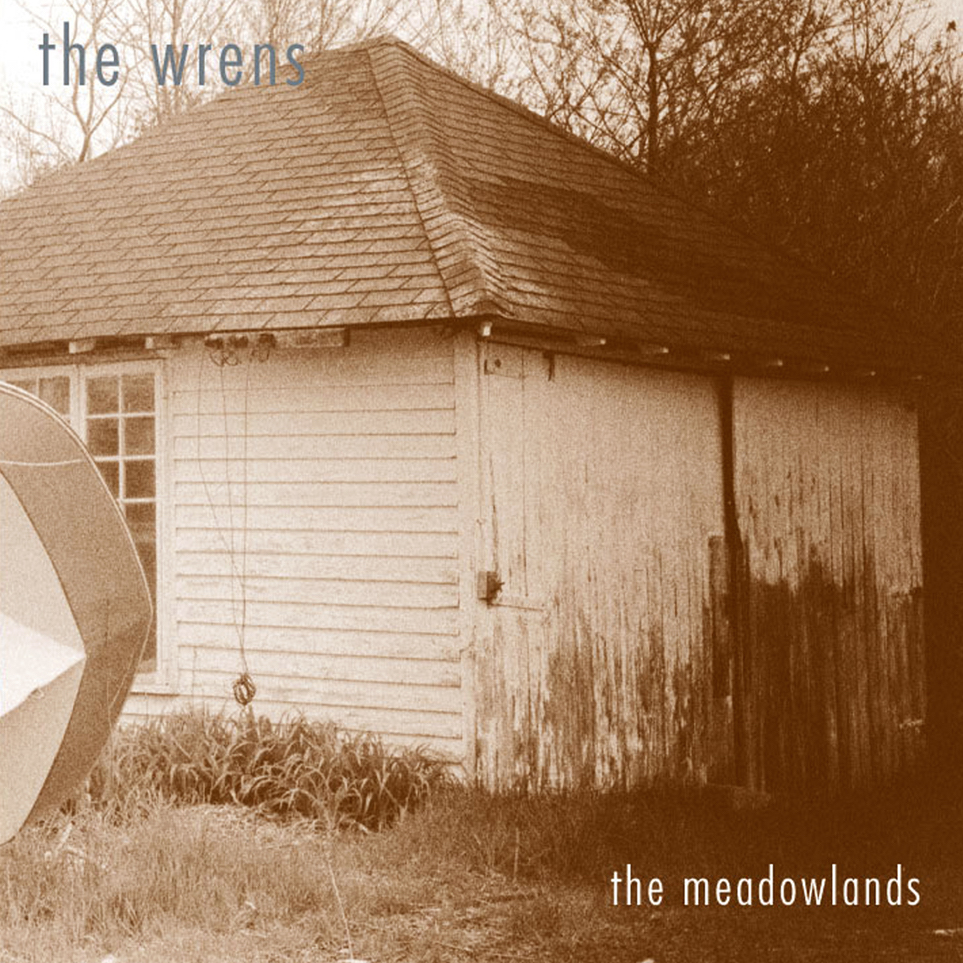 167. The Wrens, The Meadowlands
(Absolutely Kosher, 2003)
The album equivalent of a late-night Facebook message from a decades-old boyfriend: desperate to connect, stained with self-loathing, and a little too quick to insist, "I'll be all right / Don't worry 'bout me!" For LP No. 3, the Wrens turned in a sad-bastard standard, a beaten-down but defiantly melodic song cycle that fixates on failed relationships, work-day drudgery, and the pervasive feeling that you've come in at the end, that the best is over. But bleak and worn-out as it may be, The Meadowlands deserves to be remembered as a triumph; the beleaguered but beloved follow-up to 1996's Secaucus arrived several years after the New Jersey foursome were dropped from their label for refusing to kneel before radio. Out of that failure came a hard-won (and sweeter for it) success — hm, maybe that ex will be all right after all. — KYLE MCGOVERN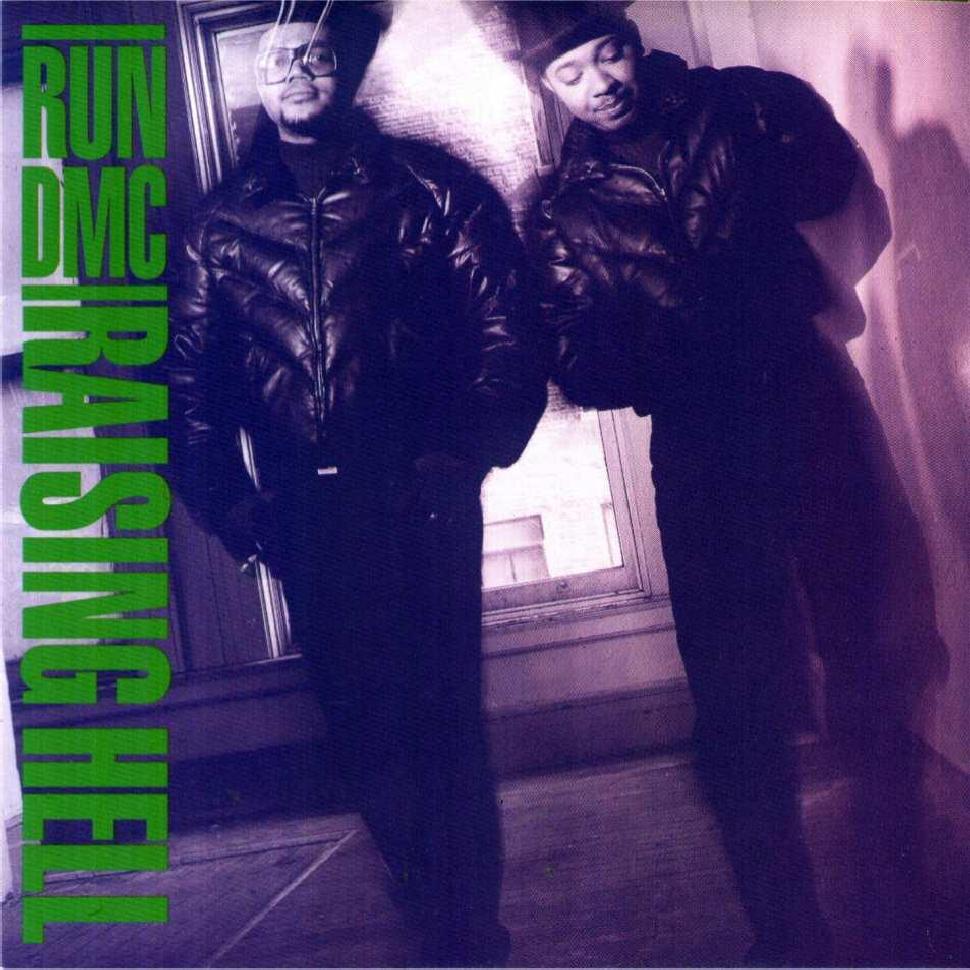 166. Run-DMC, Raising Hell
(Profile, 1986)
If the Hollis, Queens originals were merely Important — for y'know, inventing the rap album as we know it, as well as jerking the genre from disco's glitzy claws entirely — then we wouldn't be celebrating their third full-length. But Run and Darryl's tag-team fury made for great bark-boasts; "Proud to Be Black" proved they cared about politics just as "You Be Illin'" documented their zaniness. And with the faux drum fills of "Perfection," the nicked Knack riff, and, most famously, the retooled Aerosmith, their best album proved they loved rock'n'roll as much as Joan Jett. — DAN WEISS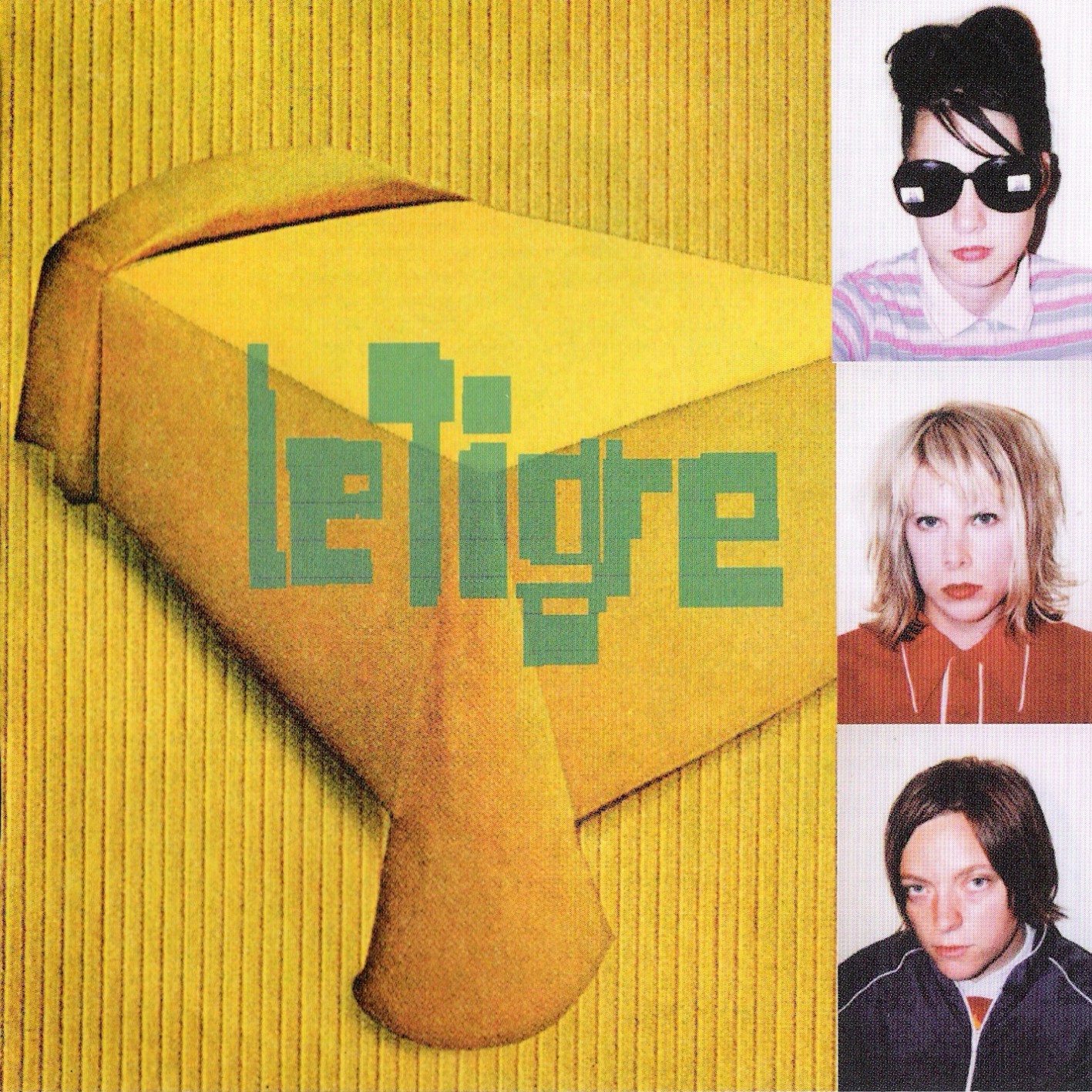 165. Le Tigre, Le Tigre
(Mr. Lady, 1999)
Le Tigre's eponymous debut comes out with guitars growling at the beginning of "Deceptacon," a straight-ahead drive that belies riot grrrl emeritus Kathleen Hanna's cheeky embrace of lyrics that are "dumb like a linoleum floor" ("More crackers, please!"). Her other project may take itself less seriously than Bikini Kill, but the masterful juxtaposition of the silly and the whip-smart on melodic listicle "Hot Topic" alone had already landed Hanna and bandmates Johanna Fateman and Sadie Benning in the company of Gertrude Stein, Billie Jean King, and other arts-and-intellectual heroines named in the song. Le Tigre by turns bites and purrs — "Eau d'Bedroom Dancing" sways like shy kids in the corner at a middle-school dance — but never loses its bouncy-castle beats and sense of f**k-it-all fun. — HARLEY BROWN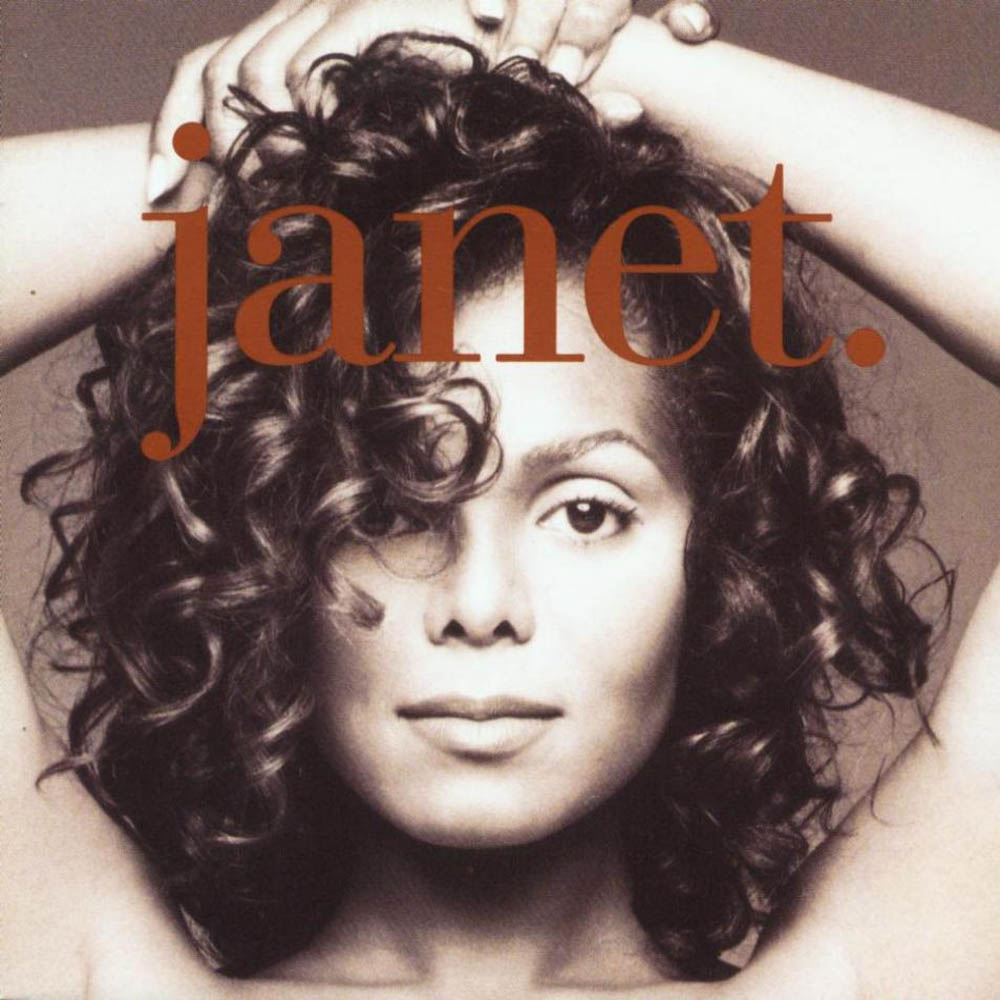 164. Janet Jackson,  janet.
(Virgin, 1993)
The cover, a cropped photo of a topless Janet Jackson with her then-husband's hands over her breasts, was no "wardrobe malfunction." Michael's younger sister had celebrated personal empowerment on 1986's precocious Control and gotten conceptual about society on 1989's landmark Rhythm Nation 1814, all while pioneering, with producers Jimmy Jam and Terry Lewis, the R&B, dance-pop, and hip-hop hybrid known as New Jack Swing.
It's janet. — pointedly, "Janet, period" — that most informs contemporary pop, though, as Jackson (again abetted by Jam and Lewis) celebrates grown-up intimacy with an ambitious savvy to almost merit her then-unprecedented label payout. janet. made the tradition of Marvin Gaye's Let's Get It On safe for Britney Spears' Blackout, with such a broad influence that it has recently been sampled by Kendrick Lamar and covered by singer-songwriter Natalie Prass. Jackson would continue to evolve, for a time; but if janet. can ultimately show up Justin Timberlake's Super Bowl snafu, now that would be poetic justice. — MARC HOGAN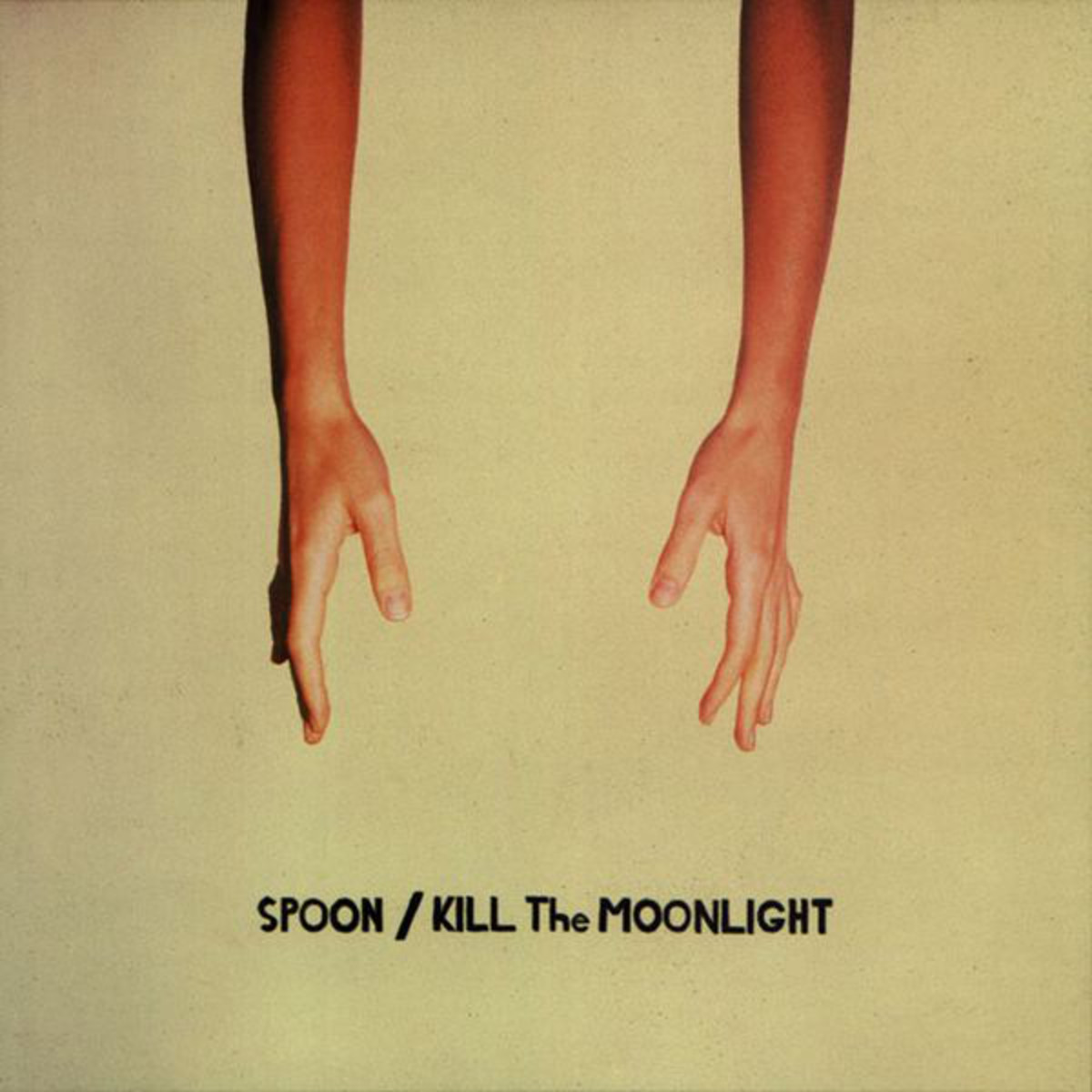 163. Spoon, Kill the Moonlight
(Merge, 2002)
On their fourth album (and second for indie label/career saviors Merge Records), Spoon showed how deftly they could build their signature yet endlessly versatile grooves around sticky phrasings as stark as the Austin desert. The pinched organ tics opening "Small Stakes" and loops of jagged, beat-boxed breathing on "Stay Don't Go" strike just as hard as the memorably morose piano stabs on "The Way We Get By" that soundtracked The O.C.'s poolside teenage angst. Despite Kill the Moonlight's ear-prickling percussion, it's Britt Daniel's disarmingly sweet lines — like "I will be there with you when you turn out the light" on "Paper Tiger" — that sneak in and stretch out. — HARLEY BROWN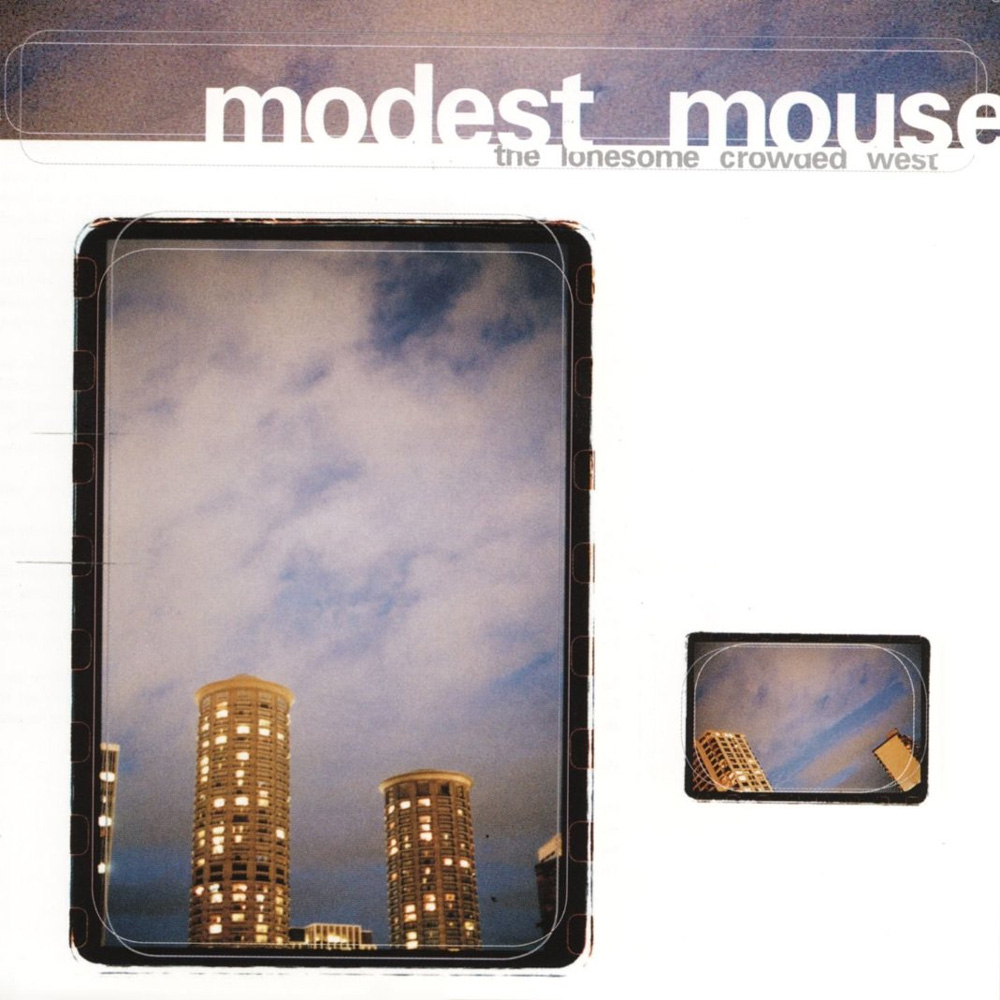 162. Modest Mouse, The Lonesome Crowded West
(Up, 1997)
Crazed, wayward traveler carrying bitter, broken heart seeks understanding, companionship, and, if available, floor on which to crash. Ideal match has a fondness for toothy, jagged guitar riffs and patience for drunken outbursts; possesses big-city skepticism but not without sympathy for so-called "Trailer Trash"; won't mind indulging circular conversations about God, the nature of time, and various compromises inherent to the American Dream; will be there in the morning to help ease the hangover. Bible-beaters and white-collar suckers need not respond. — KYLE MCGOVERN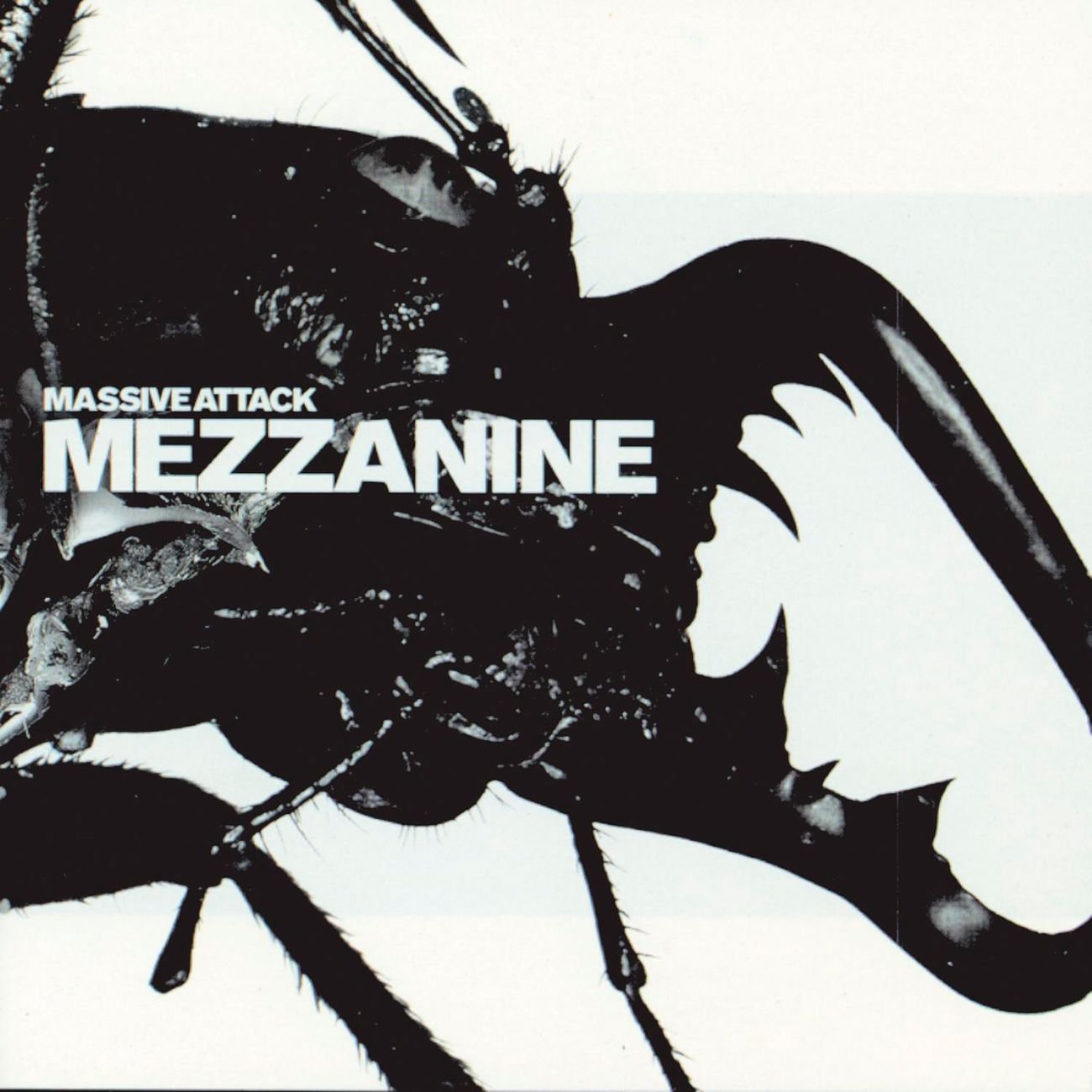 161. Massive Attack, Mezzanine
(Virgin, 1998)
Here, Massive Attack's trilogy of genre-defining electronic LPs was made complete. Although it certainly possessed a too-cool atmosphere carried over from the band's previous landmarks (1991's Blue Lines and 1994's Protection), 1998's radioactive Mezzanine came with ominous undercurrents, thanks to inner creative turmoil. Samples from the Cure, Led Zeppelin, and Ultravox added subtle aggression, while dank trip-hop beats and languid grooves created delicious rhythmic tension. Plus, the presence of Cocteau Twins' Elizabeth Fraser — who contributed sighing vocals on "Teardrop" and "Black Milk" — cut through the fog with wistful, ethereal grace. — ANNIE ZALESKI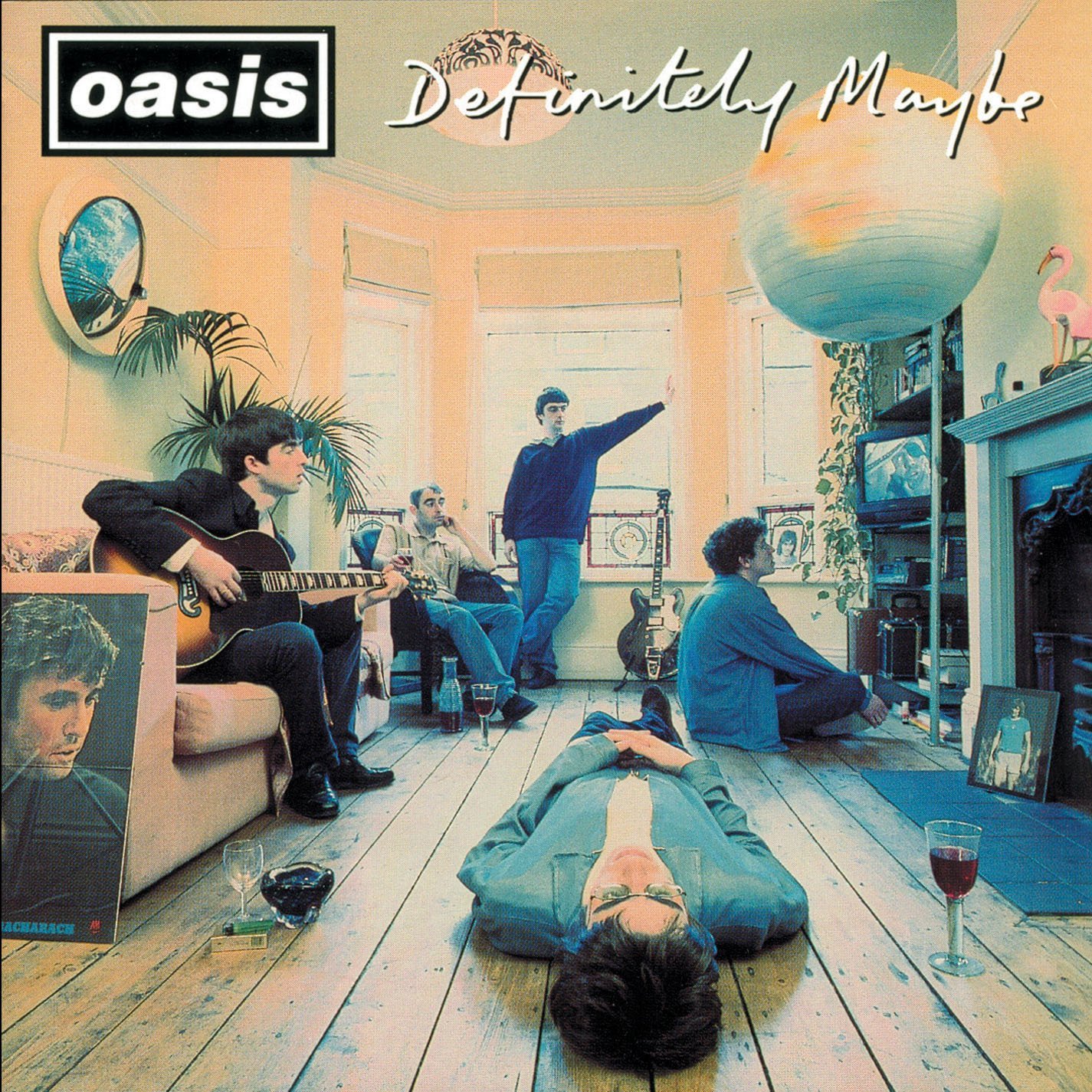 160. Oasis, Definitely Maybe
(Epic, 1994)
"I can't tell you the way I feel / Because the way I feel is oh so new to me," the Gallagher brothers harmonized on the chorus to "Columbia," the unofficial first Oasis single. No matter: The Britpop demigods were always more about showing than telling anyway, and the impossible high of debut album Definitely Maybe was obvious from any shimmering guitar riff, any cymbal-heavy drum crash, any unnecessarily elongated "sheee-iiiiiine" enunciation. The rush of Oasis' breakthrough was undeniable and unparalleled — even the Stone Roses actively recruited your adoration; Liam and Noel just declared themselves rock'n'roll stars, grabbed a pint, and waited for it to come true. That it didn't take particularly long was as unsurprising then as it is now. — ANDREW UNTERBERGER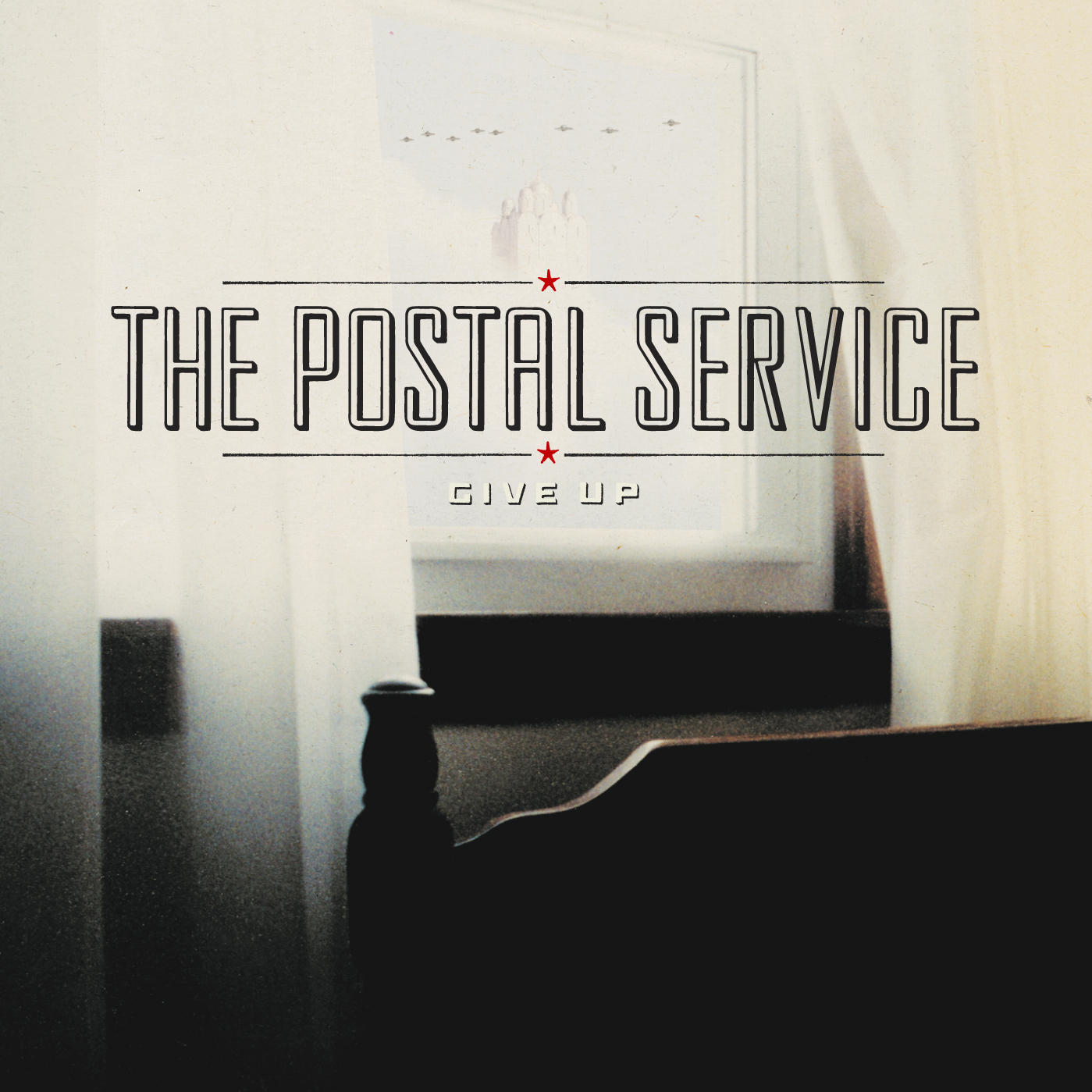 159. The Postal Service, Give Up
(Sub Pop, 2003)
No, seriously, give up: These sentiments will never be navigated quite so deftly as they are here. Ben Gibbard and Dntel's indietronic synth-pop vehicle skirts treacle, swerves at maudlin, and brakes for cheese, balancing the Death Cab dude's milk-white voice against all that upbeat but tonally downcast beatwork. The warm melodies help the emotions stick, and the end result is either bleary-eyed bliss or heartbreak catharsis, depending on the listener's relationship status. It's hard to imagine this done better, which is probably why the duo hasn't bothered to try. — CHRIS MARTINS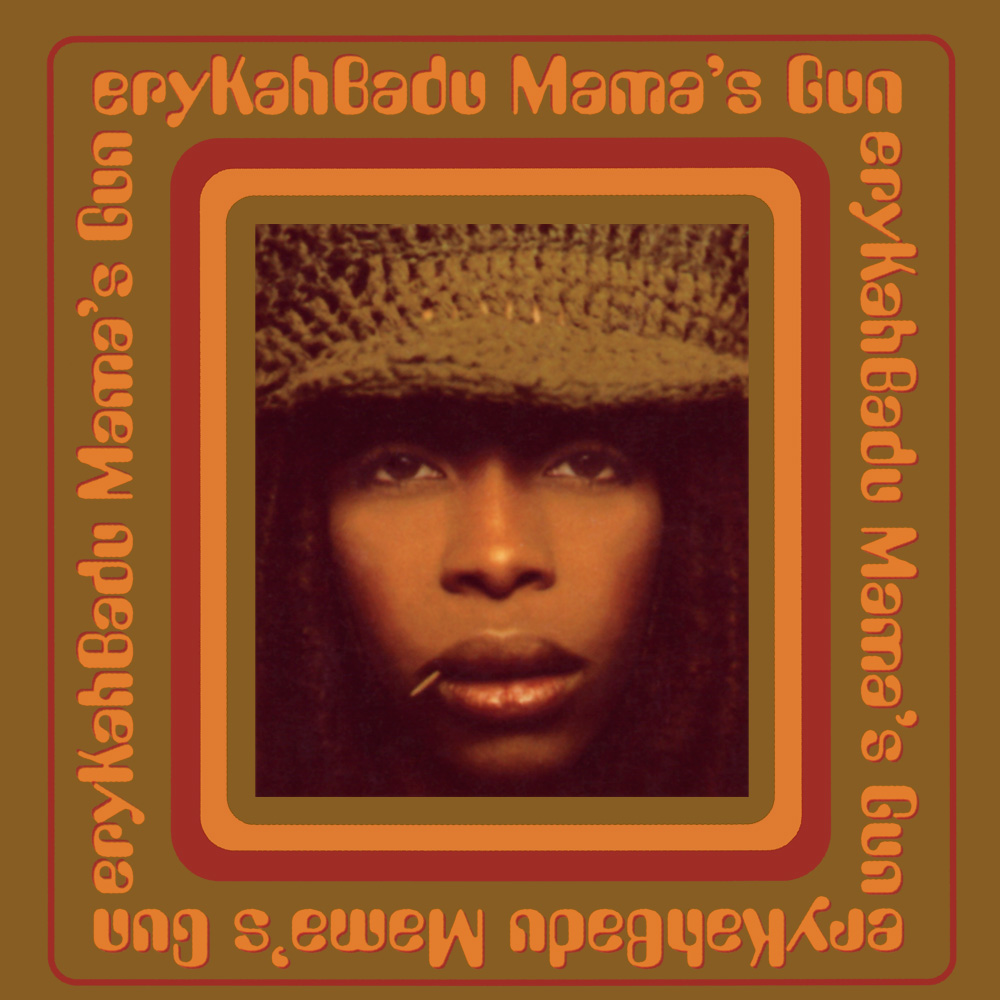 158. Erykah Badu, Mama's Gun
(Motown, 2000)
From the stop/start funk-diss of "Booty" to the way Ms. Badu makes her $7 dress fly, this level-headed yin to D'Angelo's Voodoo yang grounds interpersonal confusion and straight talk within a Soulquarian diaspora encompassing ?uestlove, Roys Hargrove and Ayers, and the dearly departed J Dilla. Her inimitable phrasing equal parts uptown jazz and lowdown smear, Badu's verses shimmer with perfectly enunciated "r"s and slurred vowels, whether batting eyes at Stephen Marley or offering an elegy to Amadou Diallo. And three years after the no-bulls**t "Tyrone," she follows up with additional sister-to-sister life advice: "Pack light." — JASON GUBBELS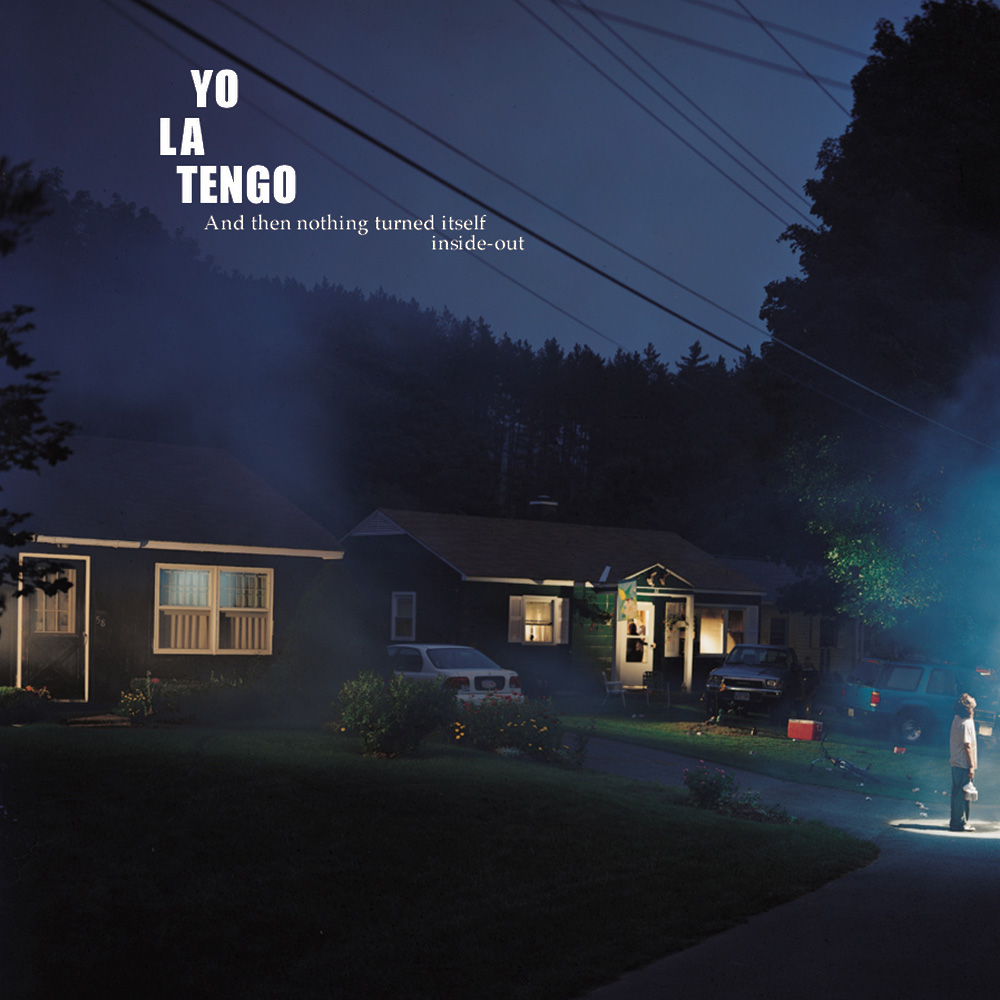 157. Yo La Tengo, And Then Nothing Turned Itself Inside-Out
(Matador, 2000)
Coming off of the adored aural hodgepodge that was 1997's I Can Hear the Heart Beating as One, Yo La Tengo made themselves comfy on their ninth album, taking pleasure in maintaining a muted, nocturnal mood. And Then Nothing Turned Itself Inside-Out fits in a few daylight detours (the shoegaze surge of "Cherry Chapstick," the salty-sea breeze of "Madeline") but the 77-minute LP is largely a twilit affair — though perhaps that's a poor choice of words, considering the record follows the ebb and flow of a committed relationship: the jazz-brushed meet-cute detailed in "Our Way to Fall"; the exasperated state-of-the-union whispers in "The Crying Lot of G"; the slow, welcoming sweep of closer "Night Falls on Hoboken." Ideal listening for admiring the fireflies with someone special. — KYLE MCGOVERN
156. Pistol Annies, Hell on Heels
(Columbia Nashville, 2011)
"Somebody has to set a bad example," chirps three of country's finest on this would-be one-off that was too good to waste. So they live in a trailer and drive a Cadillac, contemplate going off of the deep end and take pills instead of paying bills. Later they sell the trailer because it's got some holes and dents "where [they] got tired of his s**t" and overdo it on squirrel gravy. At the time, it merely established that even Miranda Lambert's pals — domestic insider Ashley Monroe and class-analyst Angaleena Presley — could hold their own with their generation's standard bearer. Now it reveals itself as the most wry and lustrous old-fashioned singer-songwriting yet to appear in the 2010s. — DAN WEISS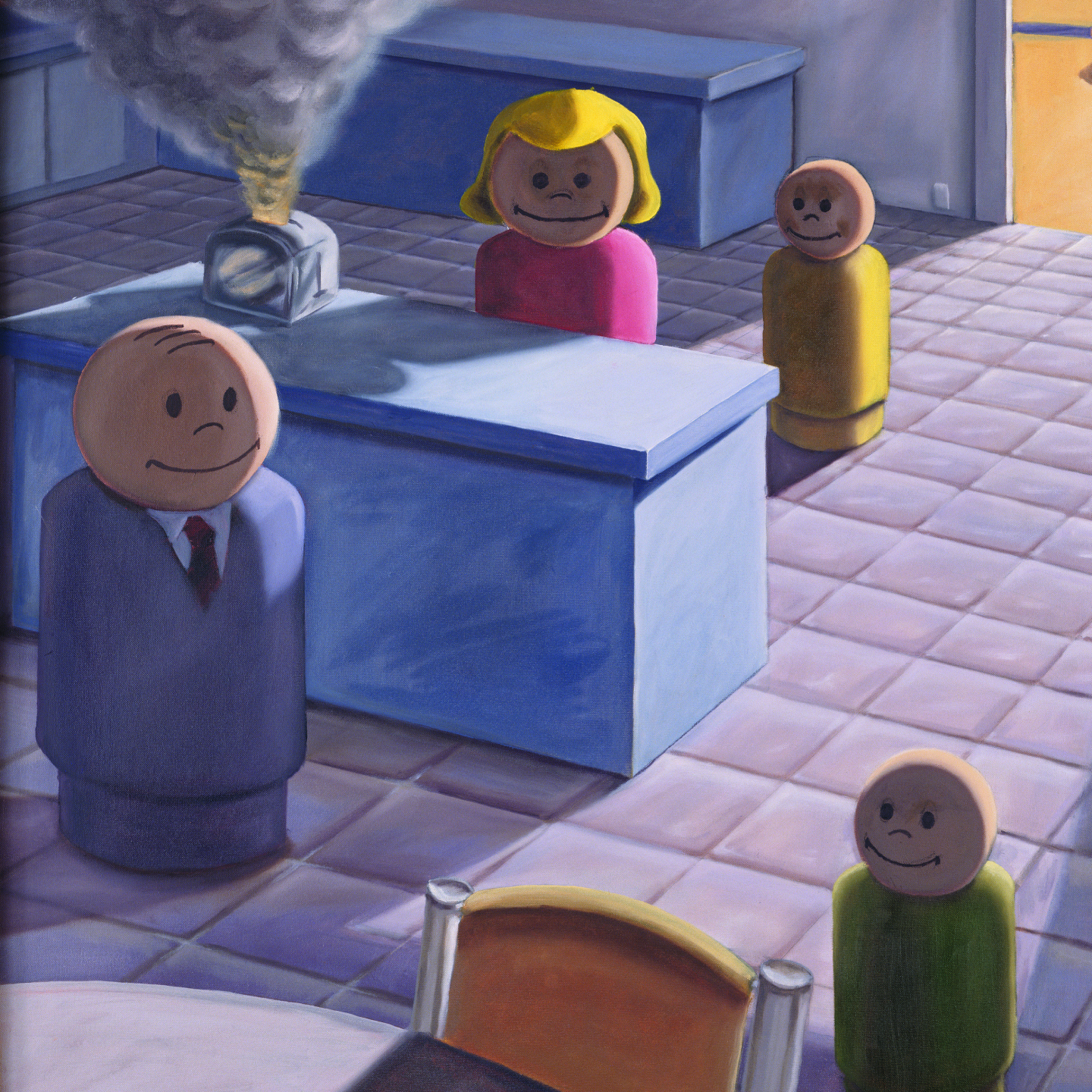 155. Sunny Day Real Estate, Diary
(Sub Pop, 1994)
If only more emo frontmen made like Jeremy Enigk and asked "What's wrong with me?," as he prods again and again on "Round," like a skull attacking drywall. Except that's actually Sunny Day Real Estate's resourceful, impassioned guitarist Dan Hoerner playing throaty Greek Chorus to his enigkmatic troubles, while we guess what the second-most-important Sub Pop band is trying to articulate via the singer's faux-Brit screech. Like: is "Seven"'s resounding "You'll taste it in time" chorus for the bullies who will get what's coming to them in mediocre adulthood, or their victims who eventually learn how to live? Sometimes English literally fails him, inspiring a name like "Pheurton Skeurto," for a minor piano cabaret where we learn he pronounces it "fwhere-t?n."
The control variables are the crushing guitar hooks, though future Foo Fighter Nate Mendel's bass line on "In Circles" holds its room-swallowing own. The Run-DMC of male tears really turned out to have more in common with Radiohead and U2 than most of their bookish progeny as time went on. But everyone can feel the tug of "I wanted to be them / But instead destroyed myself," ripping through the otherwise cloudy "Grendel." Diary's one of the all-time best-fitted titles – with all the cathartic sloppy handwriting and jagged moments of clarity it implies. And thereupon lies their greatest trick, which helped them reach so many microscenes in the dial-up era: channeling anguish into victory. – DAN WEISS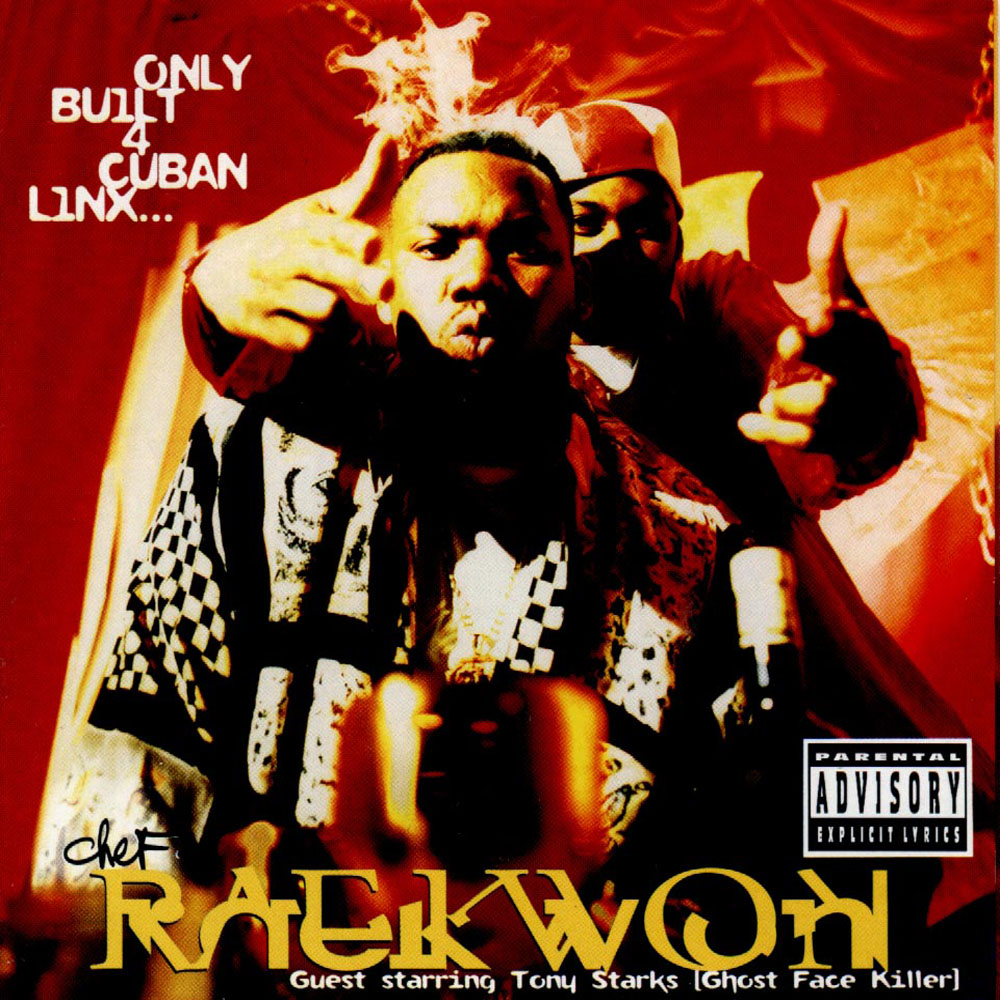 154. Raekwon, Only Built 4 Cuban Linx
(Loud/RCA, 1995)
The first round of Wu-Tang Clan solo albums is an odd one because each release, by and large, features the exact same cast of characters as the group's seminal debut album, Enter the Wu-Tang (36 Chambers), but no two of them sound much the same. Raekwon's solo debut, Only Built 4 Cuban Linx…, sticks out because it's essentially a gangster flick, full on the uncanny business savvy and lonesome paranoia that lifestyle entails. Its impact is unquestionable: Within a year, Nas, Biggie and Jay Z were all made men too. Within 20, these songs are still being quoted and sampled with a near-religious fervor. — CRAIG JENKINS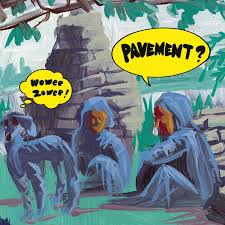 153. Pavement, Wowee Zowee
(Matador, 1995)
A sidestep from the near-success of 1994's (college) radio-ready Crooked Rain, Crooked Rain, Pavement's deliberately oddball third album collected 55 minutes' worth of stray sonic fragments. Starting with the surreal, mid-tempo anti-album opener "We Dance" (first line: "There is no castration fear"), Wowee Zowee follows its own road map, careening from the frantic shrieks and faux-funk of "Brinx Job" to the heartbreaking power-balladry of "Grounded," inventing its own logic of scattershot whimsy. Initially written off as a cop-out, the indie-rock princes' confusing middle LP received pushback from shrug-prone slackers and even SPIN: "An album best enjoyed at a casual low volume, paying little attention to the effort and details," we wrote back in '95. Yeah, that's still kind of true, but everyone was paying too much attention in those days anyway; Pavement found something richer in staying out of the generation's fight altogether.  — RACHEL BRODSKY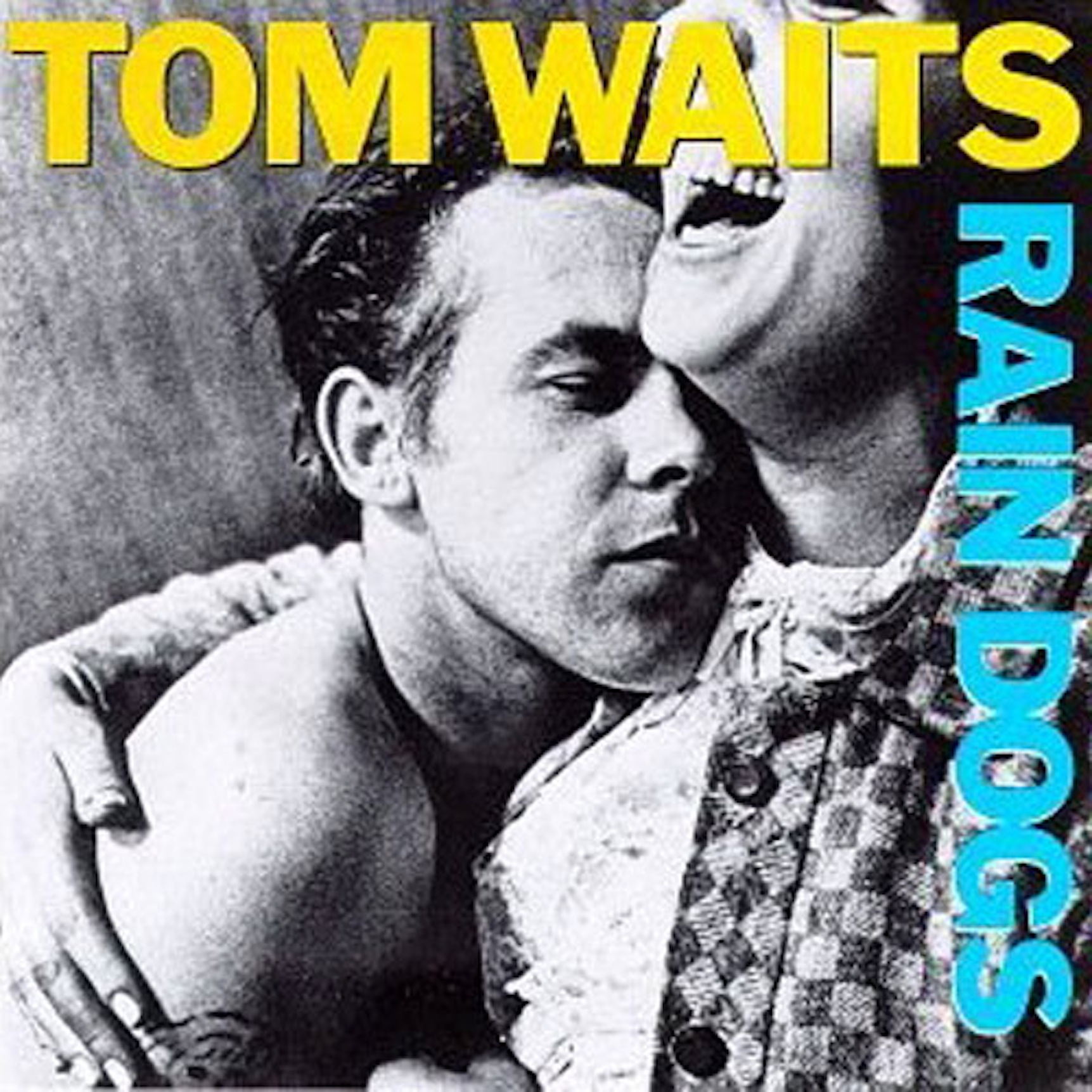 152. Tom Waits, Rain Dogs
(Island, 1985)
Tom Waits has lost his voice. Almost as much as yacht-rock's smooth sailor Michael McDonald, the gruff gutter-diver of idiosyncratic Americana cultivated a singing style that now belongs to amateur impressionists all over the world. Grandpa, bourbon gargler, Cookie Monster — choose your comparison and someone has already used it. Bob Dylan recently invoked Waits when protesting criticisms of his own scratched pipes. Though Waits' discography is formidable, from his early lounge balladry to the folksy songcraft of 1999's Mule Variations, Rain Dogs best encapsulates that often imitated but never-bettered mode of expression.
With guitar work by Keith Richards and Marc Ribot, Waits's second self-produced LP hones the irregular abstraction of its 1983 predecessor, Swordfishtrombones, achieving such subway-lurking transcendence that even Rod Stewart couldn't spoil it. Rain Dogs is one step in a lineage from Captain Beefheart to Modest Mouse and Man Man, and such less obvious candidates as St. Vincent have also paid tribute. Waits's own voice, though, is greatly missed: Now 65, he hasn't released an album since 2011's Bad As Me and, save for a one-off 2013 benefit concert, hasn't played live since 2008. As he sings here, "It's time, time, time." — MARC HOGAN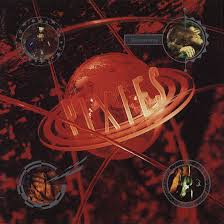 151. Pixies, Bossanova
(Elektra, 1990)
Thanks to their bulletproof, four-for-four LP catalog, choosing a favorite Pixies album is a musical Sophie's Choice, but for many, space-rock exploration Bossanova rises above the rest. A kinda-concept record featuring cleaner production, sturdier surf-rock hooks, and daydreamy, intergalactic imagery ("And when the planet hit the sun / I saw the face of Allison"), the Boston quartet's third full-length brought them to new commercial heights, becoming the band's highest charting album on both sides of the Atlantic while exposing their internal rifts — bassist Kim Deal shows up nowhere on the album's songwriting credits, a detail that lent credence to claims that frontman Black Francis was edging her out. The Pixies' star might've been headed for collapse, but Bossanova managed to send a shockwave through the alt-rock galaxy. — RACHEL BRODSKY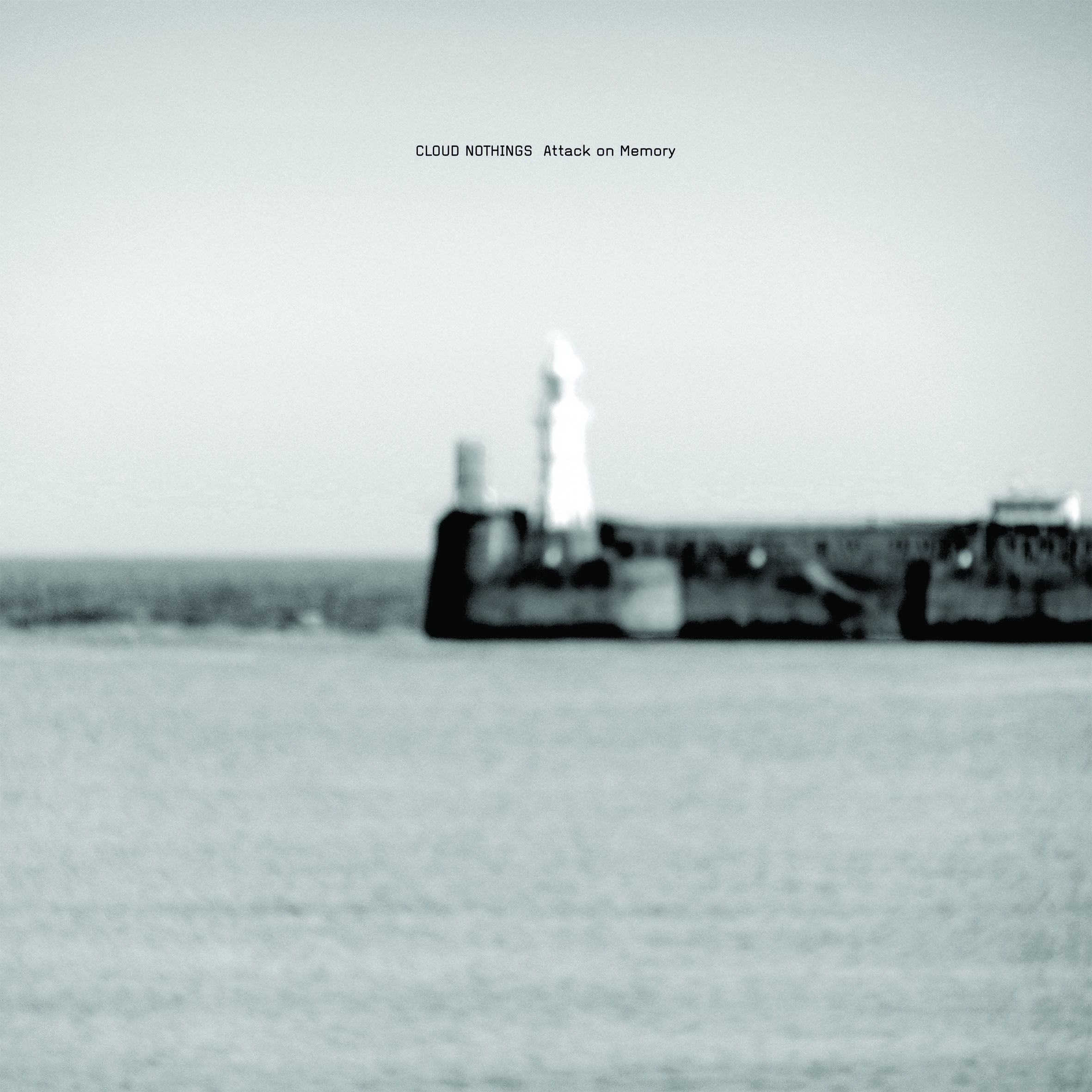 150. Cloud Nothings, Attack on Memory
(ADA/Carpark, 2012)
Cross-file under "mad as hell/not going to take it." Cleveland's Dylan Baldi was bored with his old sound (cheery bedroom power-pop), bummed out by his station in life ("I thought! I would! Be more! Than this!"), and burned badly by love (album-closer "Cut You" is a pretty disturbing listen). So he invited his touring band into the studio with him, devised a brutal new post-hardcore sound (Nirvana sparring with Fugazi?), and made an album whose very title references the erasure of the past. You can practically taste stomach acid bubbling up on this gloriously acrid set. — CHRIS MARTINS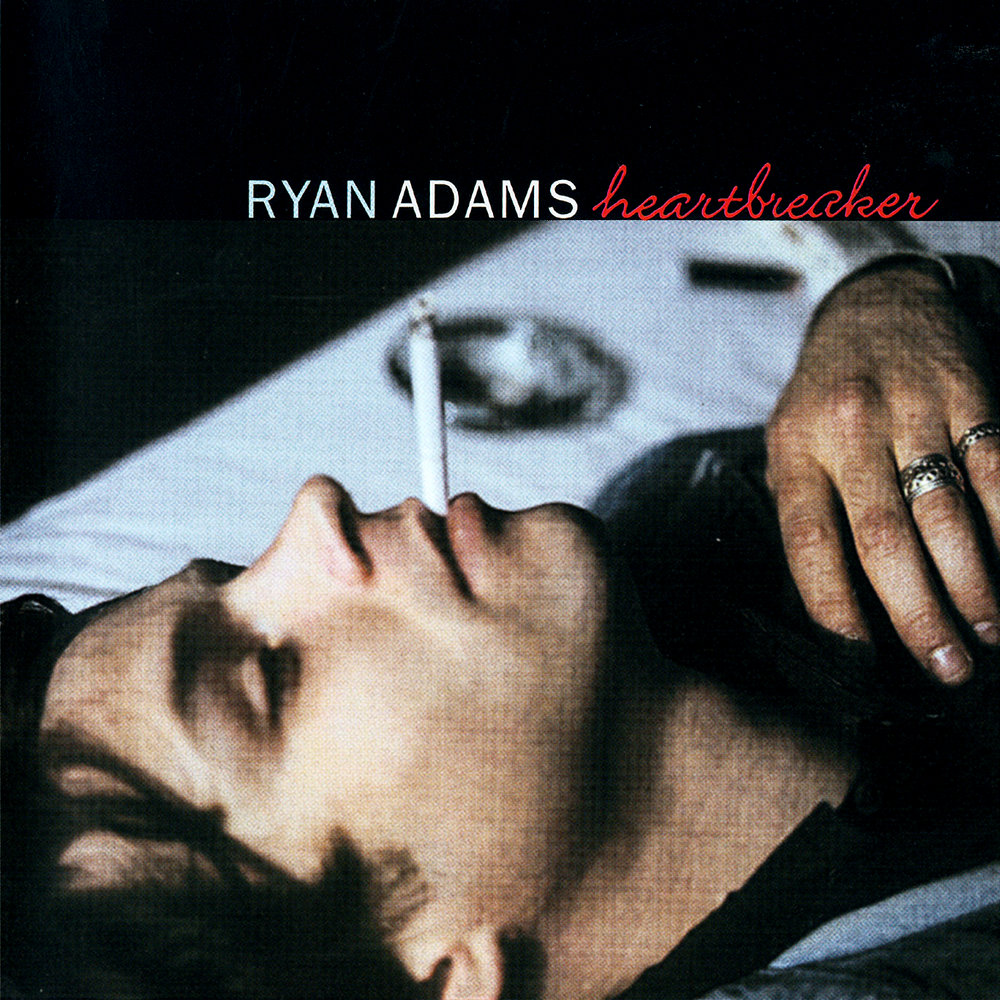 149. Ryan Adams, Heartbreaker
(Bloodshot, 2000)
With the single twang of a harmonica, Ryan Adams sent a horde of city slickers galloping to thrift stores in search of Western shirts with pearl snaps. And who could blame them? With jaw-droppers like "Come Pick Me Up," he led the '00s alt-country craze. And while that moment drifts further and further away, Adams' angelic voice and tortured lyrics are still timely — largely because he speaks to the malaise of Millennials: "To Be Young (Is to Be Sad, Is to Be High)" deftly encapsulates the uneasiness of the mid-to-late twenties, the feeling that you should've figured all of this s**t out — your parents already had two kids when they were your age! Yet here you are, stumbling out of bars and through life. — REBECCA HAITHCOAT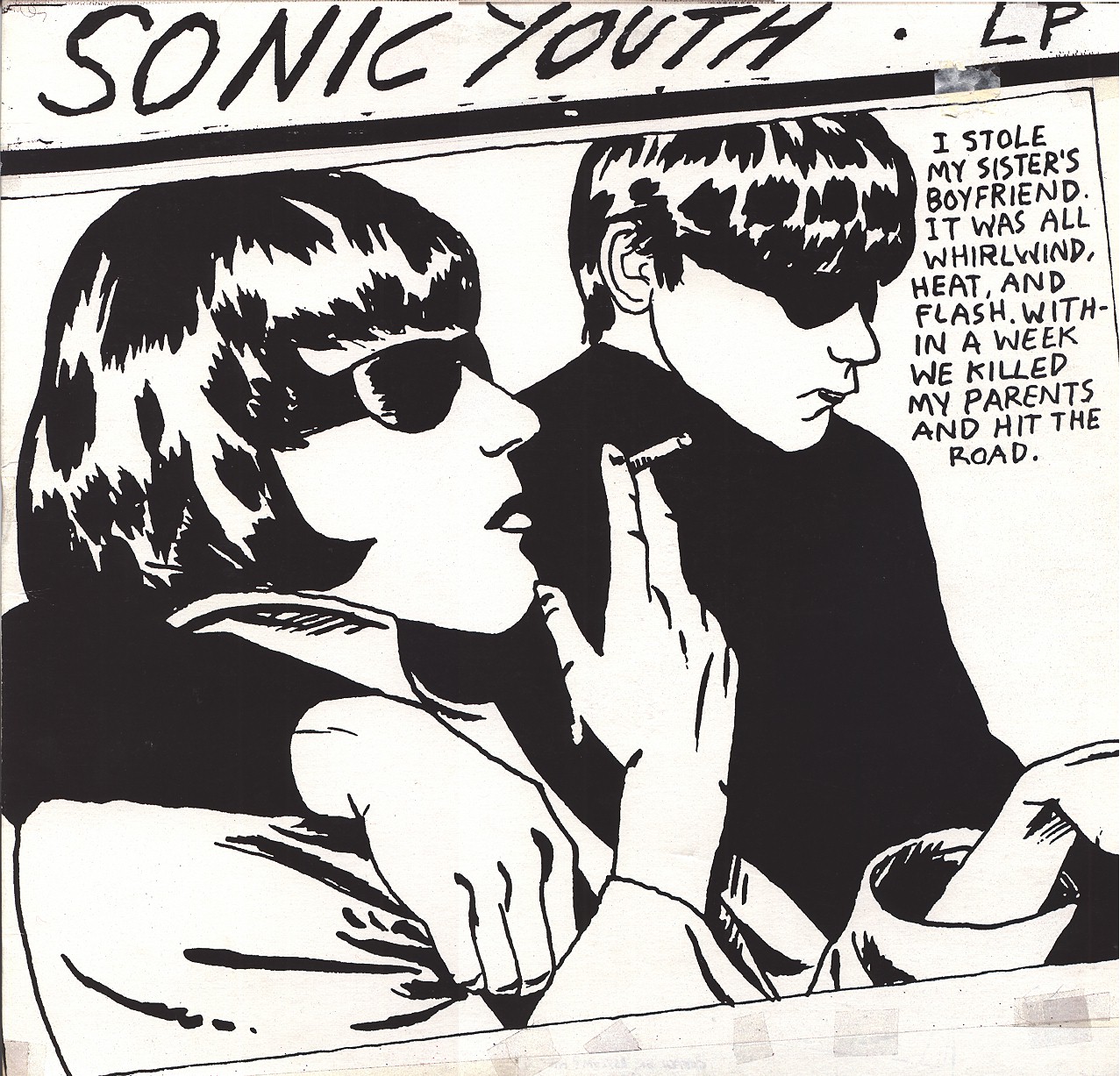 148. Sonic Youth, Goo
(DGC, 1990)
The follow-up to the much-loved Daydream Nation and Sonic Youth's initial venture into — gasp! — major-label territory, Goo inspired new ideas that went beyond their previous mesmeric guitar panoramics (i.e., Kim Gordon monologuing as an anorexic Karen Carpenter in "Tunic," then asking Public Enemy's Chuck D "Are you gonna liberate us girls from male white corporate oppression?" in "Kool Thing"). With clean, subtle production courtesy of Nick Sansano and Ron Saint Germain, the static-punks pulled back from simply torching eardrums and delivered more radio-friendly (if still distortion-shrouded) tracks like the sacrilegious pounder "Mary-Christ" and the eerily shimmering "Dirty Boots." If there was ever an underground group of noiseniks that could dictate the terms of switching to the majors, it's the forever-cool Yoof. — RACHEL BRODSKY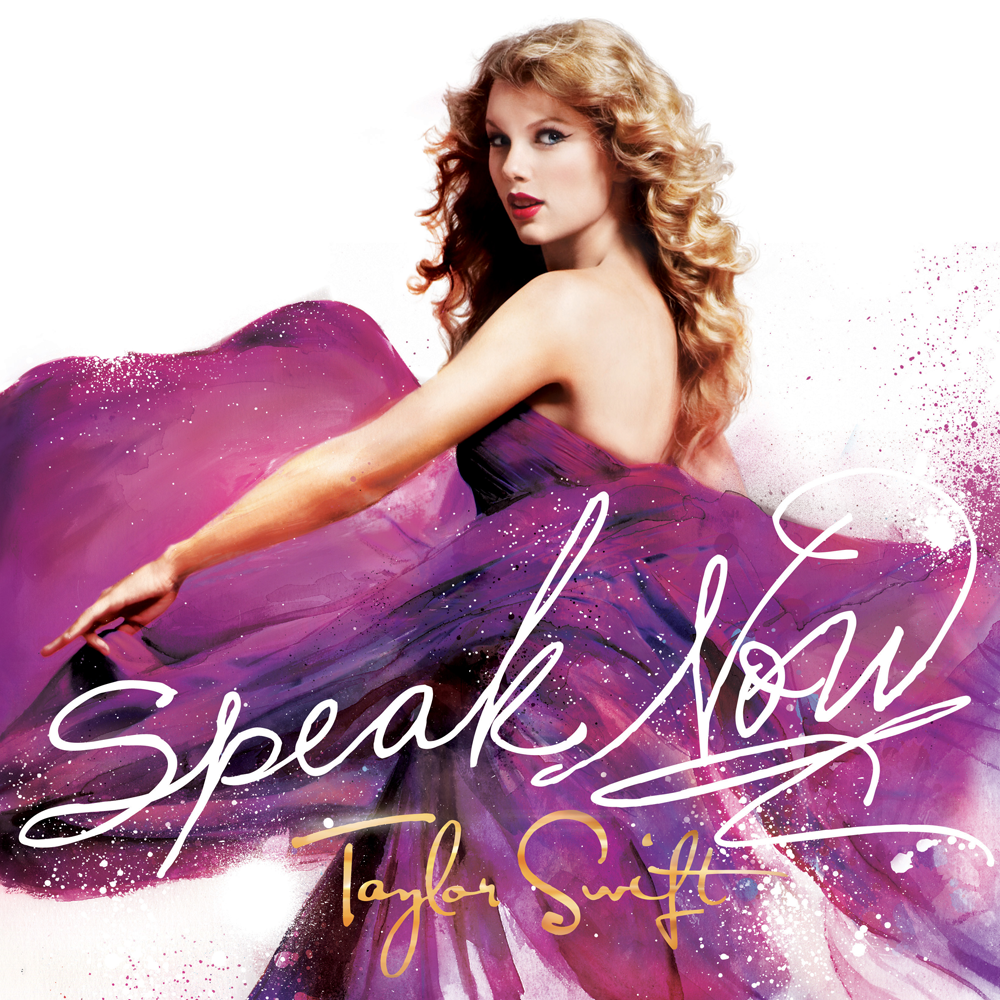 147. Taylor Swift, Speak Now
(Big Machine, 2010)
Uncoincidentally, Taylor Swift's best album was the one she wrote entirely on her own, without country vet Liz Rose's influence ensuring her singles would ring out in Nashville or the hand of pop svengali Max Martin guiding her towards Top 40 majority ownership. Speak Now is pure, unadulterated Taylor: bidding for love, making dramatic entrances, declaring war, waxing nostalgic. And hey, turns out she's one of the best songwriters of her generation — "Mine" is a small-town relationship narrative worthy of Bruce Springsteen, "Dear John" is bettered only by Jay Z's "Takeover" among diss songs of the 21st century, and "Never Grow Up" is potent enough in its idyllic remembrances of youth to make the Artist Formerly Known as Cat Stevens sob uncontrollably. Now that Swift's officially left country behind and has no pop worlds left to conquer, we can only hope she'll consider returning to the days where all she needed was three chords and (her version of) the truth. — ANDREW UNTERBERGER
146. Aphex Twin, Selected Ambient Works, Vol. 2
(Sire, 1994)
Richard D. James is an affable enigma. Recalling his acid-house singles under various names in the early '90s, the range of the mischievous and the sublime that characterized his name-making latter-'90s heyday, and the unexplained Soundcloud dumps that followed 2014's Syro, the Aphex Twin mastermind has stood out as an electronic musician who creates myths as powerfully as tracks. Reclusiveness and relative anonymity have long since become clichés in the electronic realm, but James owns them, and he was never as beguilingly mysterious as on 1994's Selected Ambient Works, Vol. 2 — the songs don't even have titles.
The sequel to 1992's Selected Ambient Works 85-92 is never as readily legible as its predecessor's "Xtal" or "We are the Music Makers." Instead, it's a software-centered heir to Brian Eno's ambient experiments, an immersive puzzle that rattles across the work of Radiohead, Björk, and Timbaland, as well as contemporary droners such as Oneohtrix Point Never or Emeralds, plus a host of movie scores. From the U.K. gearhead who recorded the EP series Analogue Bubblebath, here's a rewardingly unsettling digital one. Lie back and keep the candles lit. — MARC HOGAN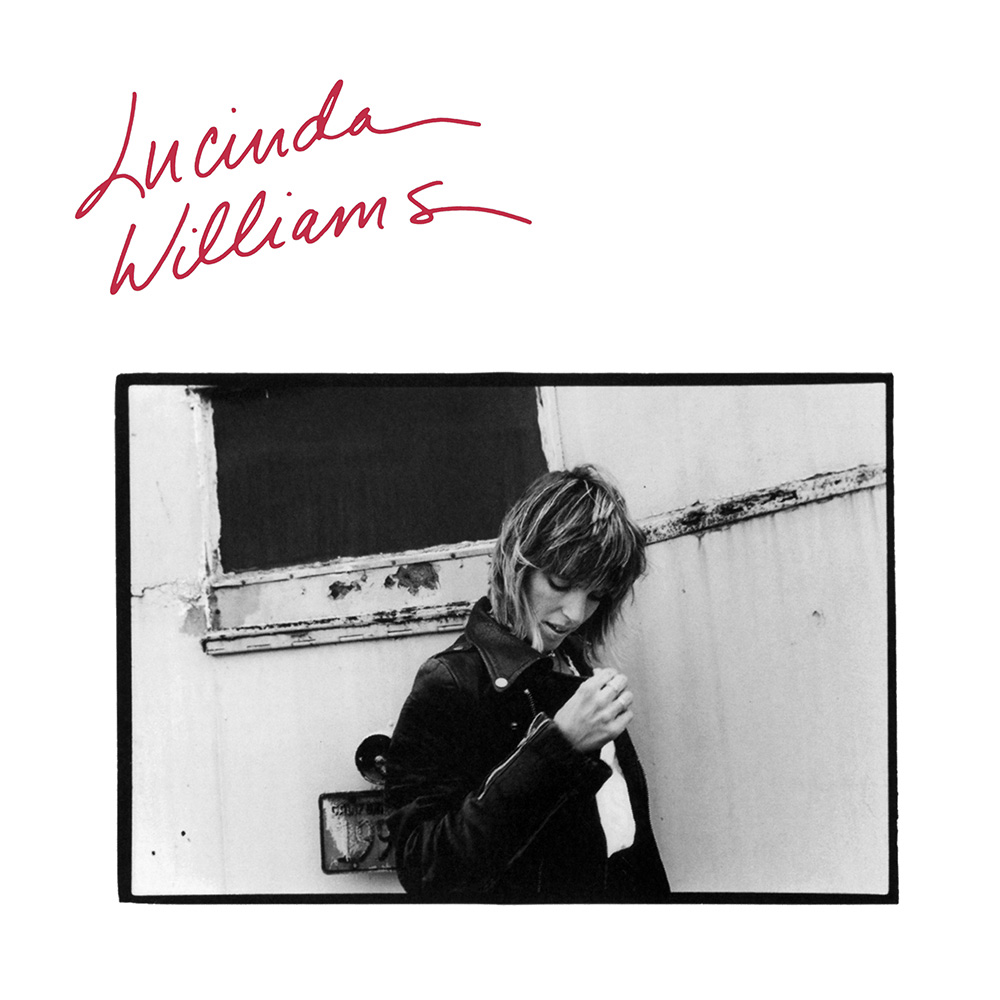 145. Lucinda Williams, Lucinda Williams
(Koch, 1988)
The exuberant Ms. Williams wasn't part of a movement; she had s**t to do with folksy late-'80s successes like Tracy Chapman or Suzanne Vega. Merely the greatest formalist of her time, she wrote like a smooth but loudly humming engine and sang like a gravel road. Her most songful album in a career of several got her covered by Tom Petty and a chart-bound Mary Chapin Carpenter but hangdog triumphs like "Price to Pay," "Side of the Road" and "I Just Wanted to See You So Bad" were all her, and even on the sad ones she can't contain her joy. — DAN WEISS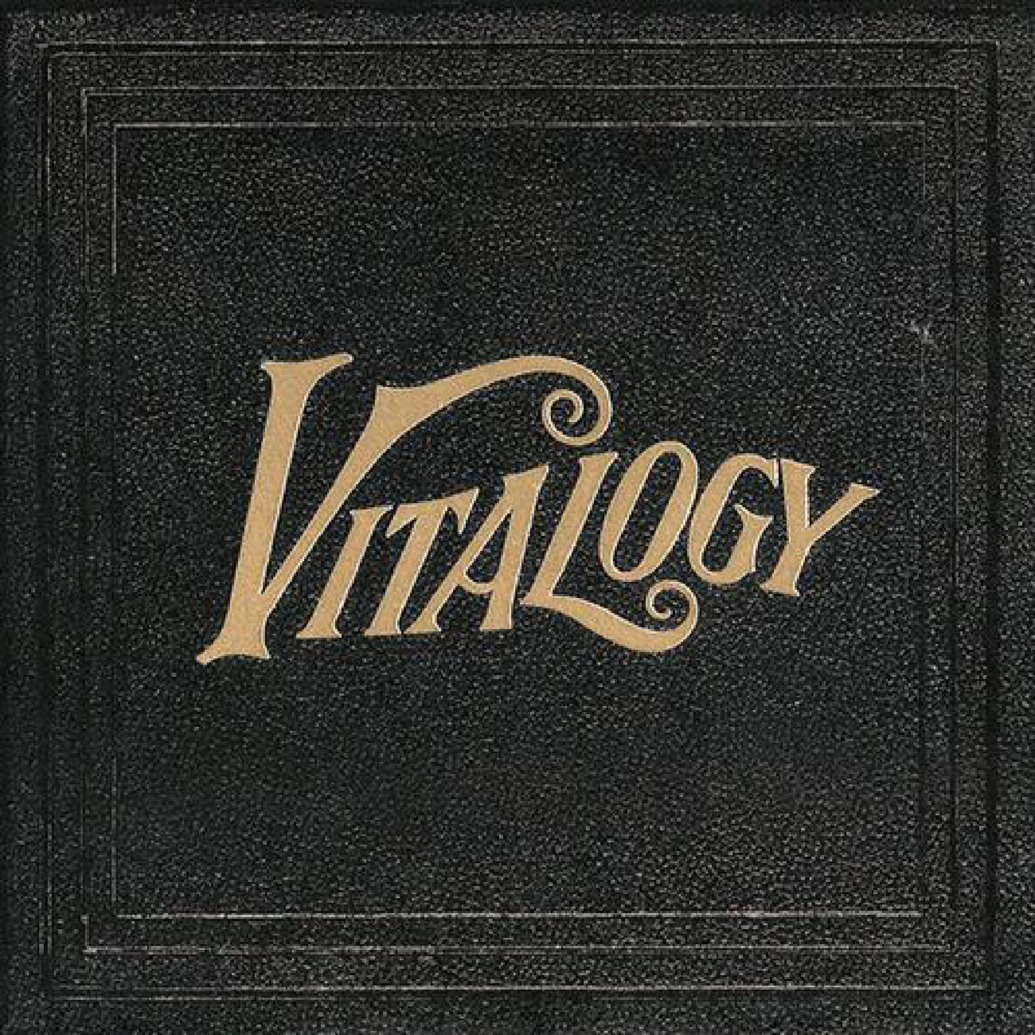 144. Pearl Jam, Vitalogy
(Epic, 1994)
A paranoid, Kafka-esque vision of a Pearl Jam album, in which Eddie Vedder wakes up one morning from unsettling dreams to find himself changed in his bed to a monstrous sellout. He rails against Ticketmaster as if it were the Third Reich, makes his love of vinyl sound like a technophobic rallying cry, and broadcasts his refusal to give the Prince of Darkness head vociferously enough to make you wonder if this was an act people once believed the frontman literally capable of performing.
The result is Pearl Jam's most, well, vital album: one where the paragons of '90s rock virtuosity actually get their hands a little dirty, unhinged enough to bookend the LP with "Last Exit" — their most frenzied punk scorcher to date — and "Hey Foxymophandlemama, That's Me," an inexplicable seven-minute sound collage. "THIS IS NOT FOR YOU!" Vedder declares on the album's definitive track, and it was awesome how much he meant it. — ANDREW UNTERBERGER
143. The Notorious B.I.G., Life After Death
(Bad Boy, 1997)
With our protagonist dead at Cedars Sinai the month of release, it's too easy fixating on this sprawling double's paranoia or East/West beef absurdities. But mafiosi bleach in your eye only tells half the story. With Puff nudging gangsta towards pop respectability, Biggie goes from ashy to classy. He gives it up for leftover spaghetti, cracked crab, buttercrunch cookies. His R. Kelly-aided sex jam begs, "Please watch me do thee." His grisliest tale ends with a towed Bentley. His karaoke roams off-key like Biz Markie's. He rhymes, "Settle it / Metal s**t / Kettle get / Delegate." — JASON GUBBELS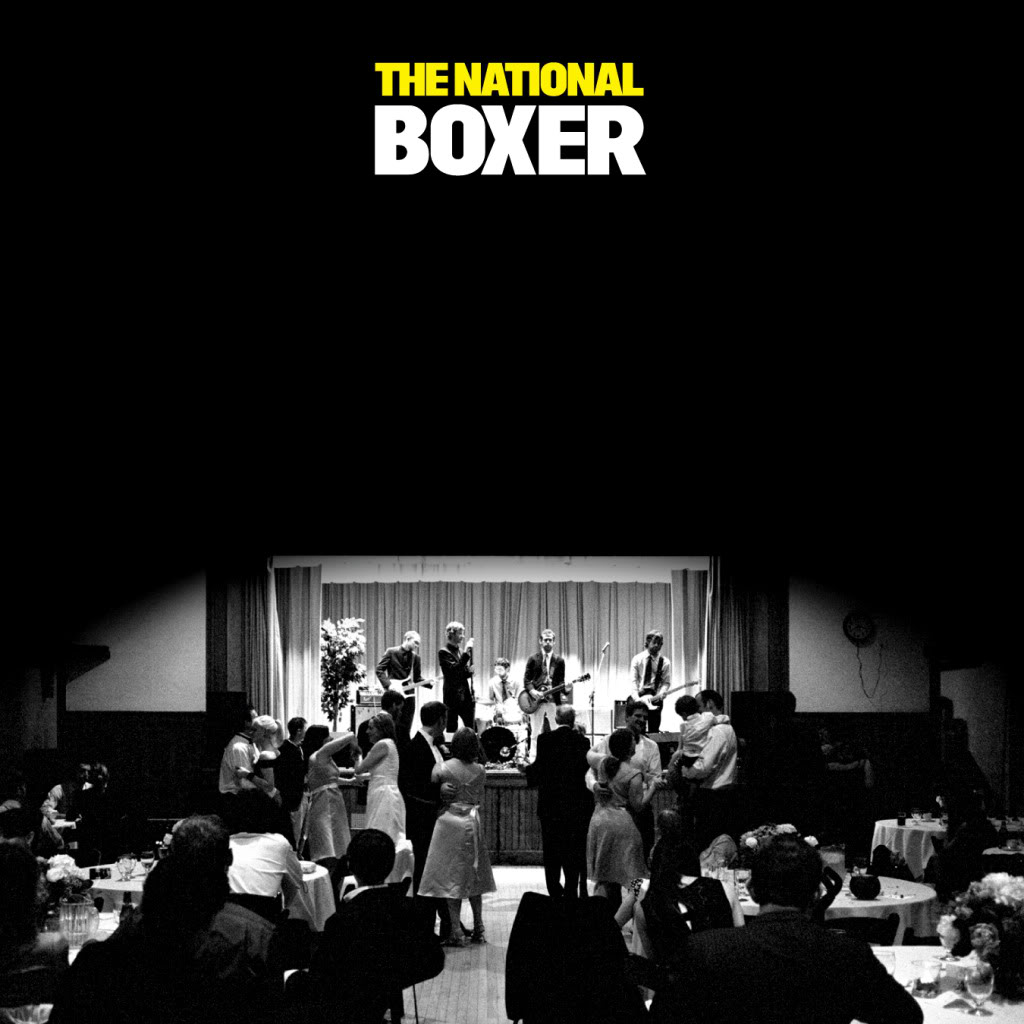 142. The National, Boxer
(Beggars Banquet, 2007)
No album captured the inevitable disaffection that comes with adulthood — and the realization that growing up doesn't mean life is any less confusing — better than the National's 2007 breakthrough, Boxer. Stuffy cubicle drudgery, romantic anxiety, and the loneliness of big-city living populate the band's lyrics, while their red wine-and-a-stormy-night musical approach — all tense guitar strums, midnight-hued orchestras and Matt Berninger's velvet-lined baritone — underscores this bittersweet (but beautiful) disillusionment. — ANNIE ZALESKI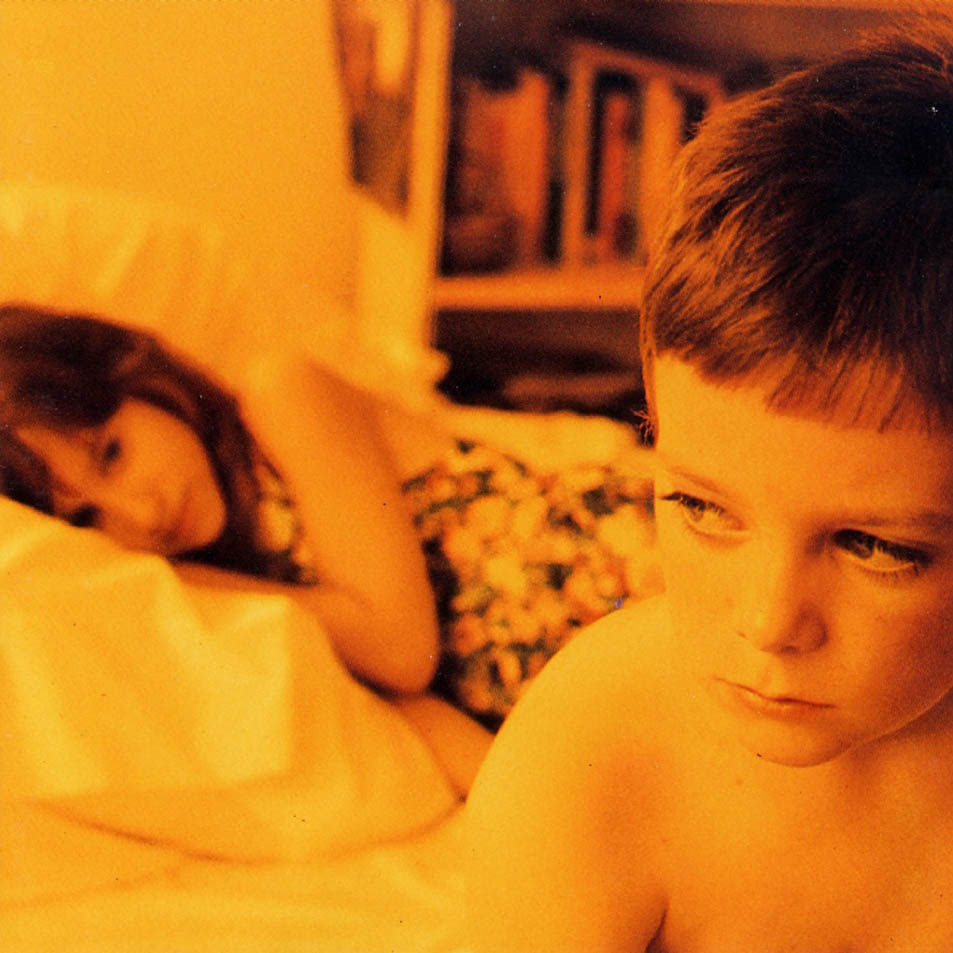 141. The Afghan Whigs, Gentlemen
(Elektra, 1993)
The Afghan Whigs have never been afraid to embrace the ugly elements lurking within all of us. Case in point: the leering characters populating Gentlemen's songs — from the title track's substance-addled, unfaithful dude to the chastened winner in "Be Sweet," who says, "Ladies, let me tell you about myself / I got a dick for a brain / And my brain is gonna sell my ass to you." Musically, the Whigs perfected their unique alchemy of blackened soul and scabrous post-punk here, with frontman Greg Dulli's sultry, sleazy, and sneering point of view leading the way into temptation. — ANNIE ZALESKI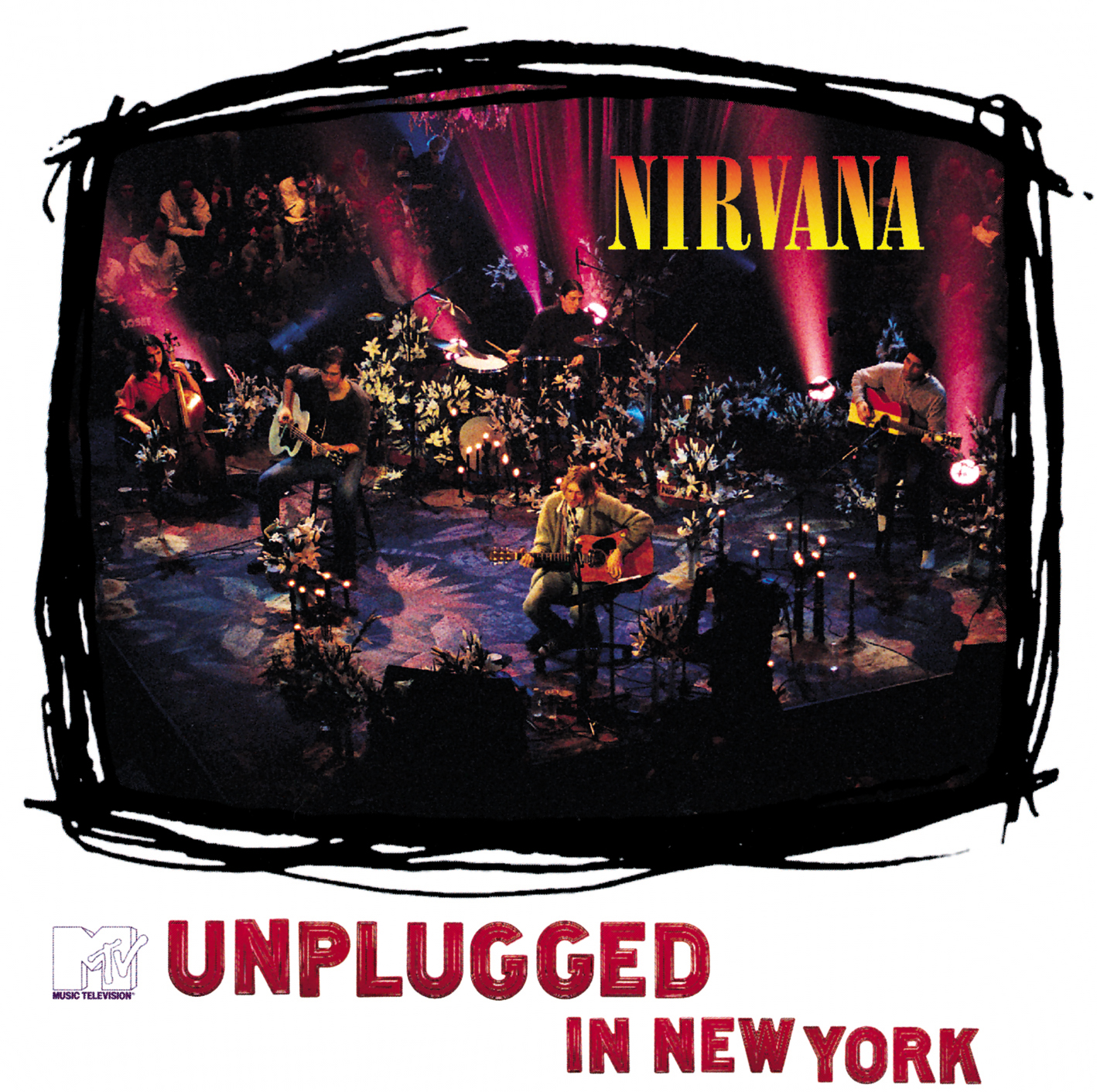 140. Nirvana, MTV Unplugged in New York
(DGC, 1994)
In between the time Nirvana's episode of MTV Unplugged showed on cable TV and the accompanying album saw release, Kurt Cobain was found dead of an apparent self-inflicted shotgun wound. Despite the ironically (or not, given the '90s) corporate title, MTV Unplugged in New York was one hell of a farewell. The stripped-down setting and a set list that eschewed the show's typical greatest-hits format meant it was the one Nirvana album that even Nirvana skeptics could love. Cobain's ragged, searing vocal on the finale, a cover based on Leadbelly's version of the traditional "Where Did You Sleep Last Night," conveys a deep-seated anguish that positions him in a pantheon more lasting than grunge. — MARC HOGAN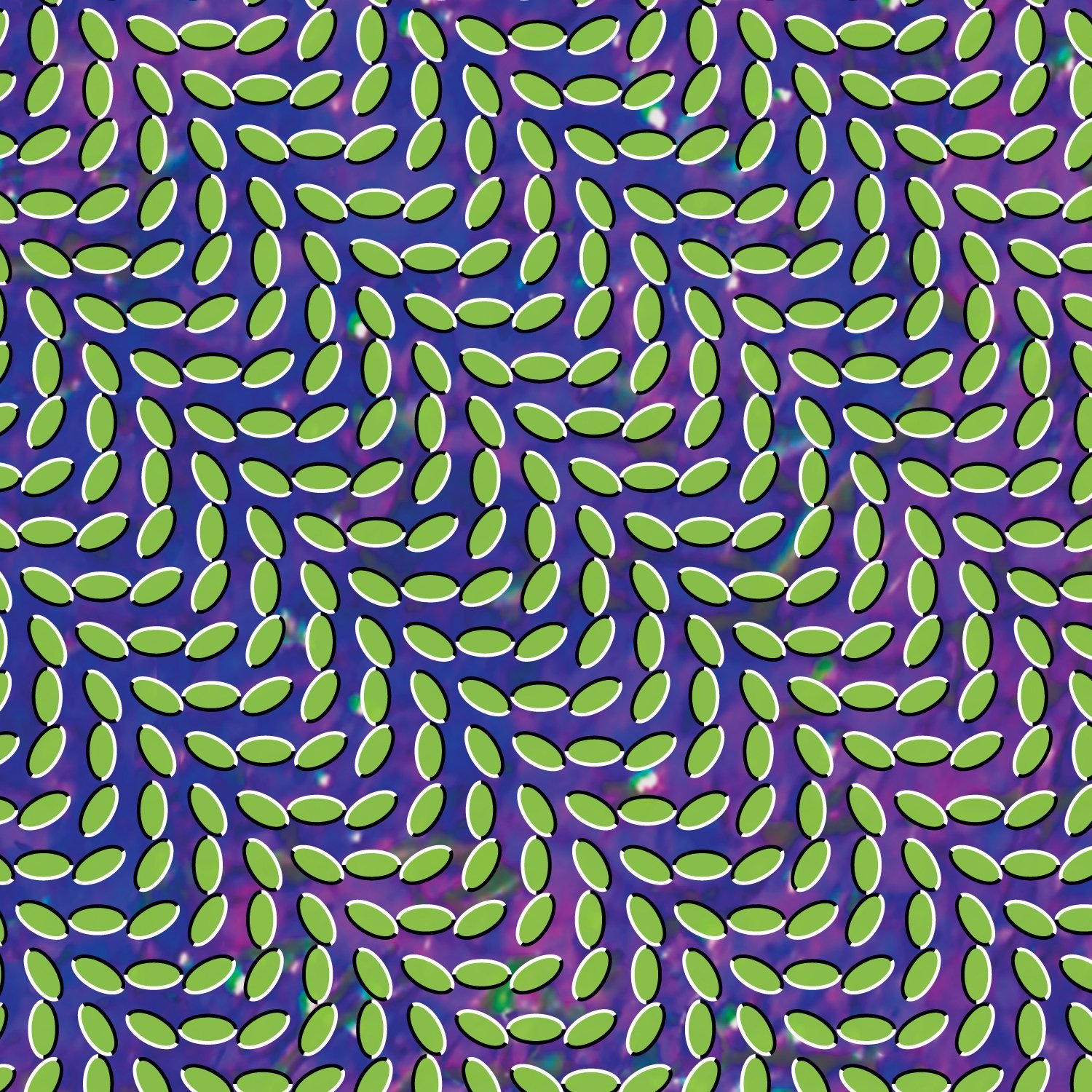 139. Animal Collective, Merriweather Post Pavilion
(Domino, 2009)
Dad-rock done right. After wooing critics and civilians alike with eccentric fireside chants and stardusted explorations of the soul, Animal Collective decided to head inside the home for their eighth album. True, 2007's underappreciated Strawberry Jam introduced the suburban, but it was 2009's swooned-over Merriweather Post Pavilion that saw pseudonym'd bandmates Panda Bear, Avey Tare, and Geologist settle into adulthood and face their oncoming 30s. Routines built around strollers and hitting the snooze button; the simple, lived-in romance of suggesting a partner wear a flattering dress; dealing with the death of a parent; the fundamental urge to provide for others — these had become primary concerns.
And there was tremendous progress musically, as well. The freeform-feeling acoustics and nocturnal ambiance that had dominated previous efforts? Replaced by ever-morphing electronics — swells and swirls of sparkling synths, generous helpings of bass, hiccupping beats — designed to loosen up stiff-legged, cross-armed indie-rock crowds. Despite all this grown-up talk, the plainspoken lyrics and largely joyous mood maintained the childlike wonder intrinsic to the Collective; Merriweather seamlessly merged the day-to-day with daydreams. Anyway, all of this was kind of a long-winded way of saying: Thanks for having us over, guys. — KYLE MCGOVERN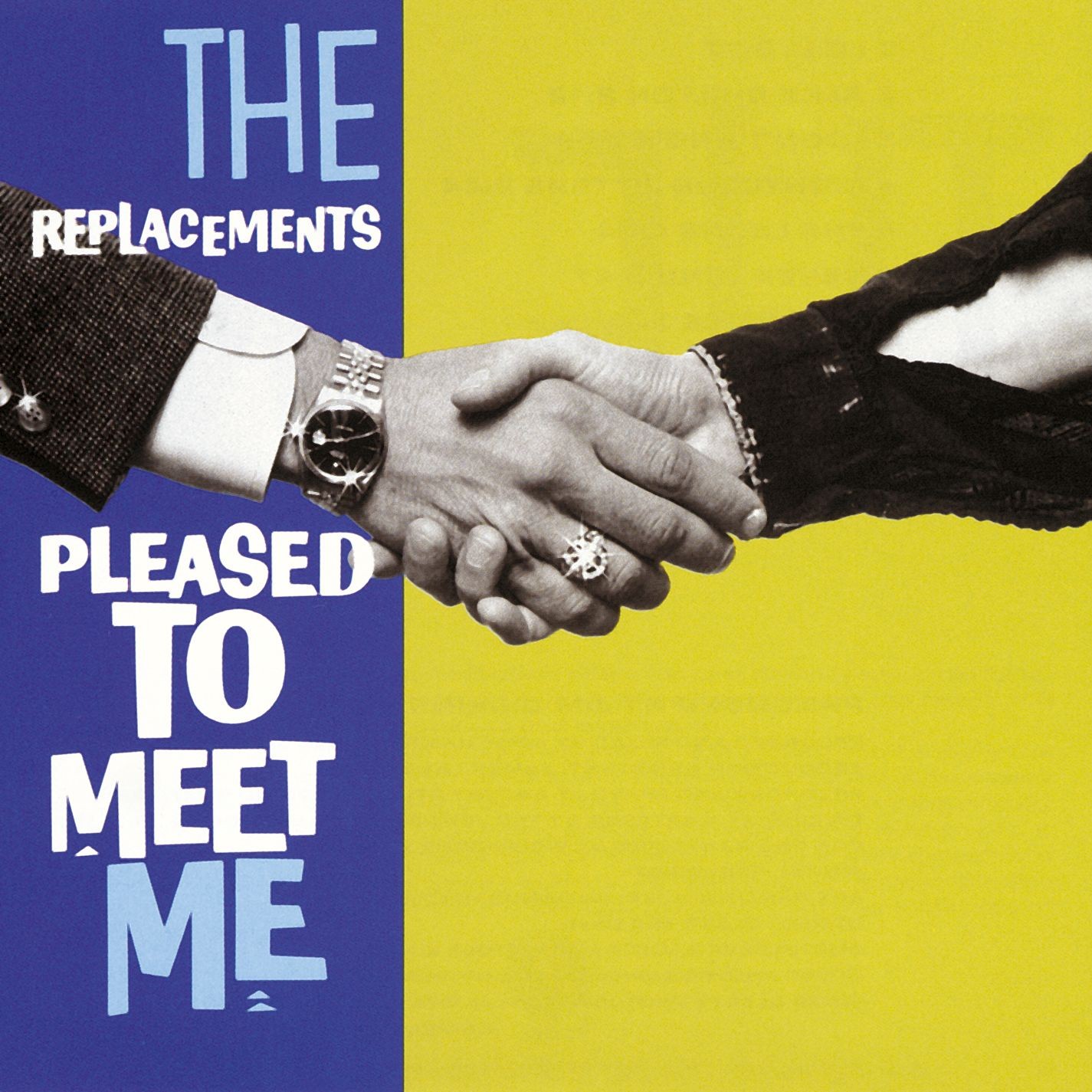 138. The Replacements, Pleased to Meet Me
(Sire, 1987)
If the 'Mats had to honor a deal with the devil — or, in this case, Sire Records — at least they did so with grace. On their second major-label record (and first as a trio, following the dismissal of doomed guitarist Bob Stinson), the Replacements cleaned up real nice, enlisting producer Jim Dickinson to gussy their pockmarked, working-class rock with horns, strings, saxophones, and, on lesser-than bar fare "Shooting Dirty Pool," breaking-glass sound effects. That misstep aside, frontman Paul Westerberg did his part, handing in some of his sharpest songs: the starry-eyed ode to a power-pop hero ("Alex Chilton"), the cocktail-jazz goof that bites ("Nightclub Jitters"), the road-weary closer that never disappoints ("Can't Hardly Wait"), the small-time charmer that soothes like few others ("Skyway"). Like pa's hand-me-down suit, they all fit so well. — KYLE MCGOVERN
137. Broken Social Scene, You Forgot It In People
(Paper Bag, 2002)
They were the biggest band of the indie explosion — literally. Before this album, BSS was two dudes making ambient post-rock, and Canada was Celine Dion country. But then Kevin Drew and Brendan Canning realized they were kinda boring and invited everyone they knew to join the band. The resulting 11-piece baroque-folk/pop-rock behemoth borrowed from Feist, Stars, Metric, Do Make Say Think, and more, and the sum of those parts is diverse and sprawling, yet consistently breezy and pretty. To call an album "pleasant" doesn't sound like a ringing endorsement, but that's exactly what it is — a viscerally languid, autumnally rich, fiercely sepia dream of a record. — CHRIS MARTINS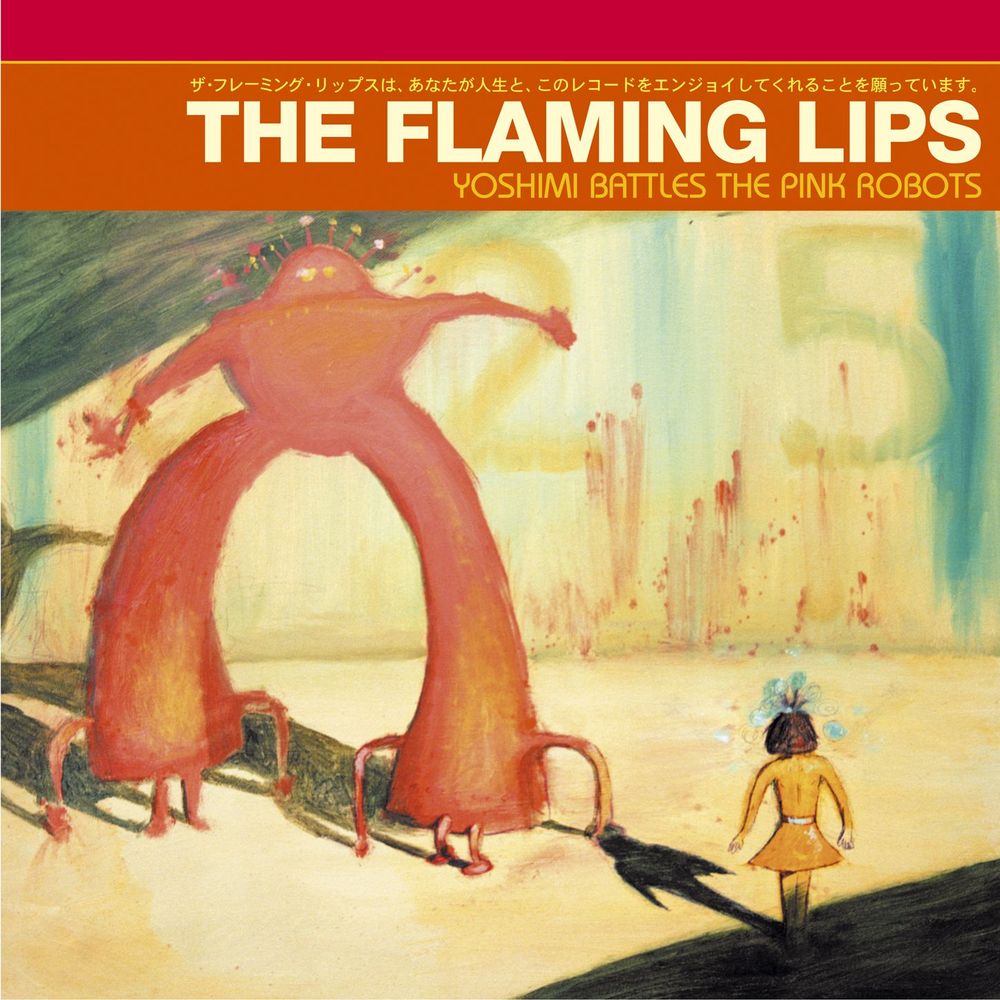 136. The Flaming Lips, Yoshimi Battles the Pink Robots
(Warner Bros., 2002)
Wayne Coyne isn't distracted from pondering the big stuff (love, life, death) on the Lips' tenth studio album, a futuristic concept LP starring a superhero tyke who fights a bunch of bright-colored AIs. The silver-haired frontman is at his best when lightening existential angst with sweetly innocent twinkles, synth backdrops, friendly acoustic strums, and his space-age Neil Young vocals — nowhere moreso than on the two-part "Yoshimi Battles the Pink Robots" suite, the most entertaining grrrl power fairy tale of the aughts. Coyne's worldview is filled with unanswered questions ("Are You a Hypnotist??", "Do You Realize??"), but comes buoyed by lush psych-pop and an enormous amount of heart. — RACHEL BRODSKY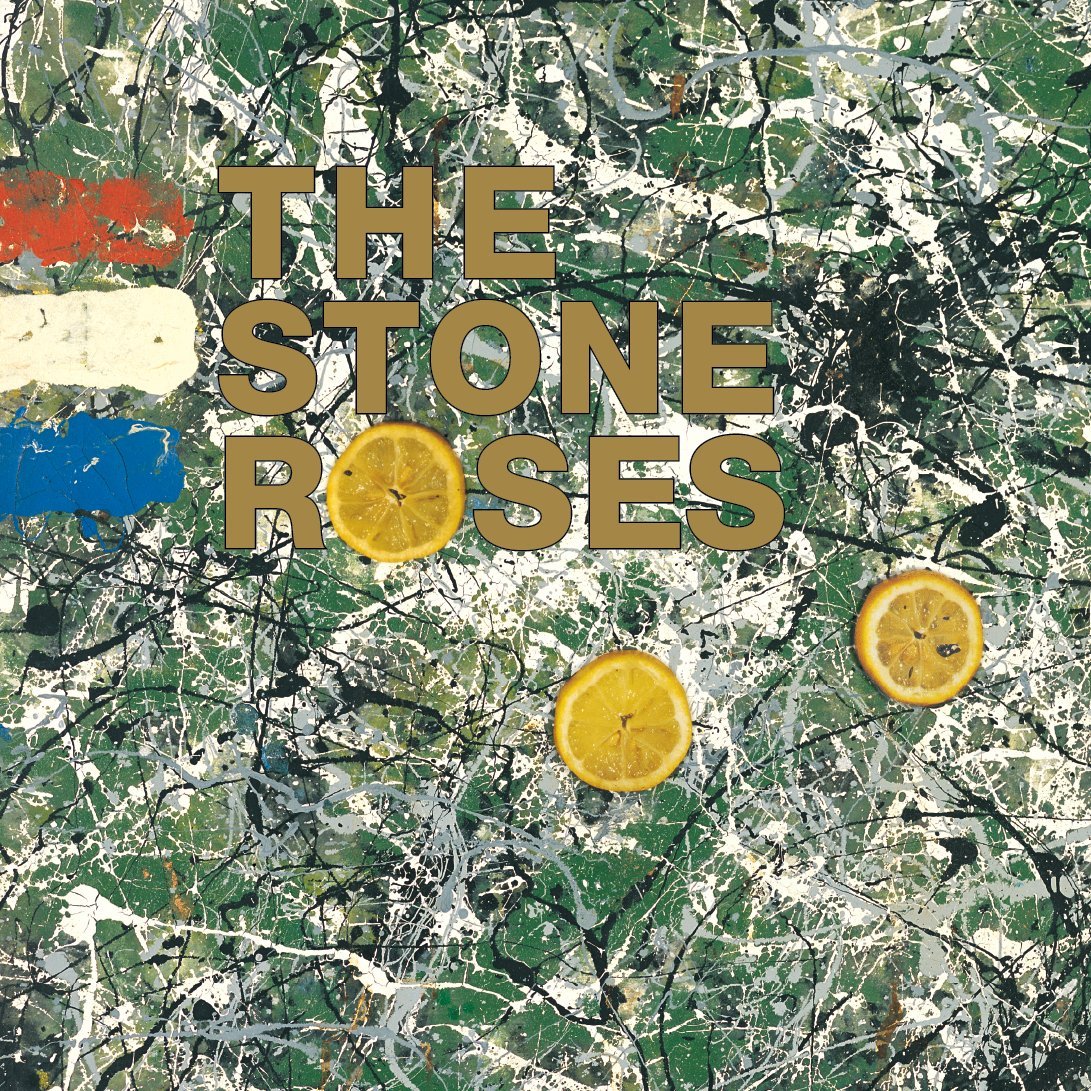 135. The Stone Roses, The Stone Roses
(Silvertone, 1989)
Despite changing the direction of U.K. guitar-pop upon its release in 1989, the Stone Roses' debut album almost sounds like an exercise in rock classicism today — the universal melodies of the Beatles, the gorgeously ringing guitars of the Byrds, the cheeky (and quintessentially British) humor of the Smiths, the self-fulfilling arrogance of the Sex Pistols. But the mixture of such elements proved intoxicating and ultimately timeless, making the tingling blood-rush of "She Bangs the Drums" and the panoramic grandiosity of "Made of Stone" anthems for a new generation of Second-Coming aspirants — many of whom would come to define Britpop in the '90s — while the euphoric closing groove of the "I Am the Resurrection" coda pointed to the indie-dance hybrid sound that would soon become the default of the British underground. The real message of the Stone Roses' self-titled debut was the opposite of what it claimed: The past was theirs, but the future was yours. —ANDREW UNTERBERGER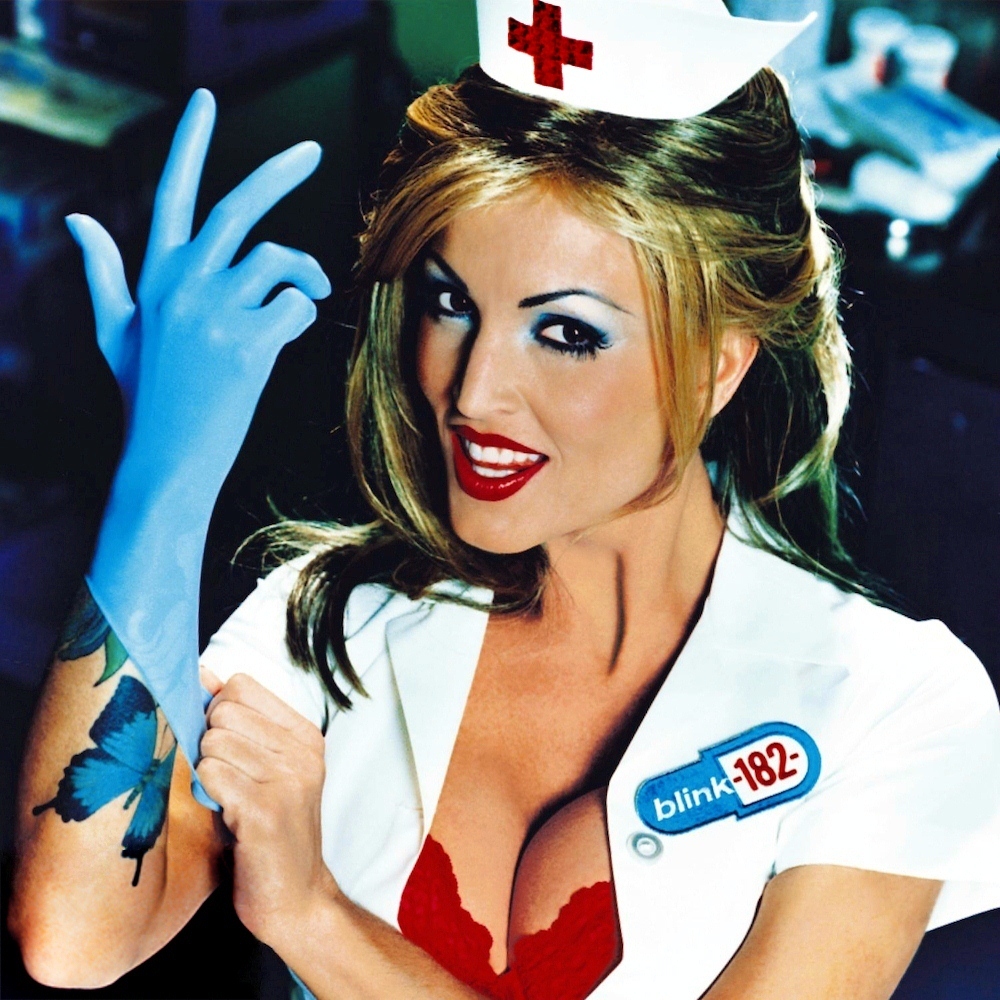 134. Blink-182, Enema of the State
(MCA, 1999)
Pop music in 1999 was dominated by precious production that would carry the world through the beginning of the new millennium: boy bands and female teen-pop princesses. Pop-punk soon entered that space while mimicking it; the video for Blink-182's biggest hit, "All The Small Things," famously parodied just about every teen-friendly Top 40 act under the Orlando sun. For all the band's prank phone-calling and dick jokes, though, Blink were able to co-exist with Britney and Backstreet on TRL because multi-platinum breakout LP Enema of the State was just as sticky and sweet as any Max Martin concoction, with sentimentally hooky anthems like "Going Away to College," "Dumpweed," and (of course) "Small Things" proving that Blink were really just the Beach Boys with faster tempos and far fewer clothes. For pre-millennial adolescents who couldn't quite muster the anger and self-hatred to enlist in the Limp Bizkit army, Enema was an absolute godsend. — MARIA SHERMAN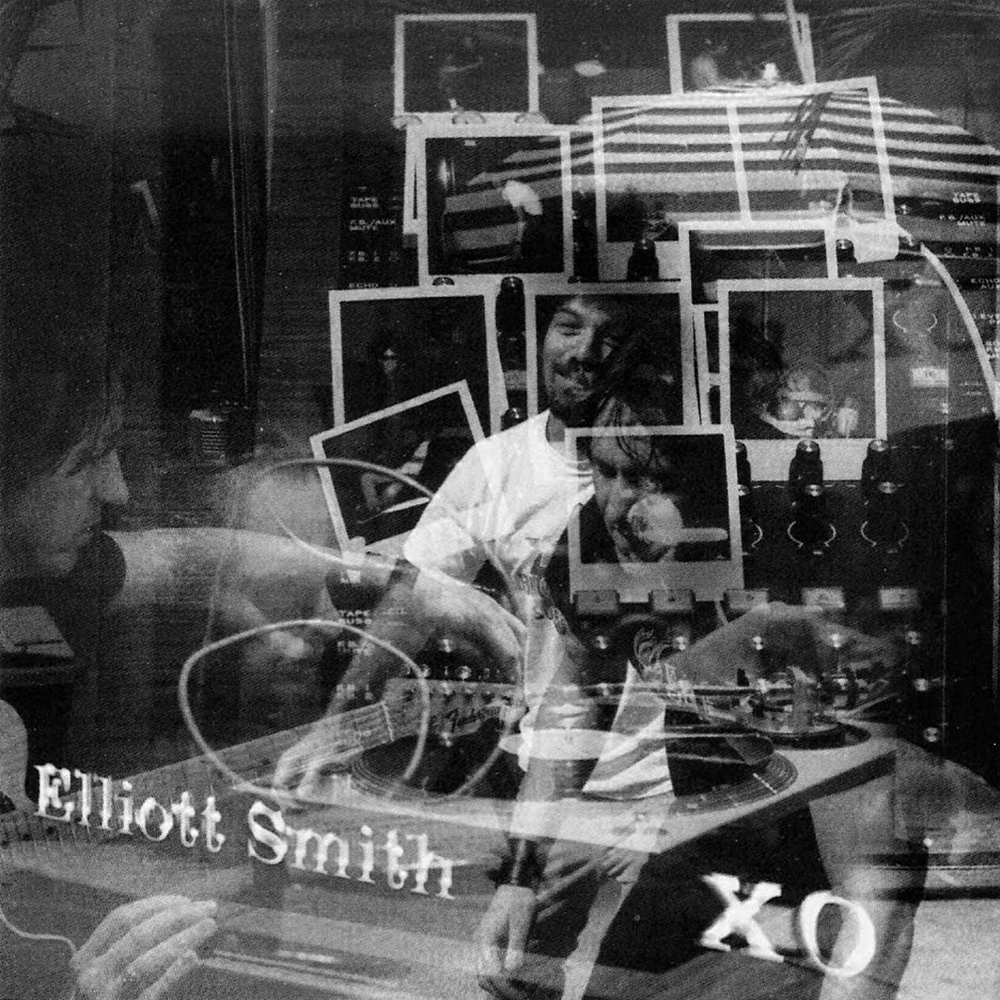 133. Elliott Smith, XO
(Dreamworks, 1998)
An indie fixture like Elliott Smith could've easily cracked under the pressure of putting together a major-label debut, but the singer-songwriter rose to the occasion with XO, his lushest series of aching ballads. Accompanied by baroque string-swells (and bankrolled by Dreamworks), the late, troubled folk-punk — who died tragically in 2003 of an apparent suicide at age 34 — worked through destructive relationships ("Pitseleh"), "beautiful confusion," ("Independence Day"), and chemical dependency (the sea of vodka invoked in "Baby Britain"). "I'm never gonna know you now," Smith pledges on the exquisite "Waltz #2." "But I'm gonna love you anyhow." The feeling's mutual. — RACHEL BRODSKY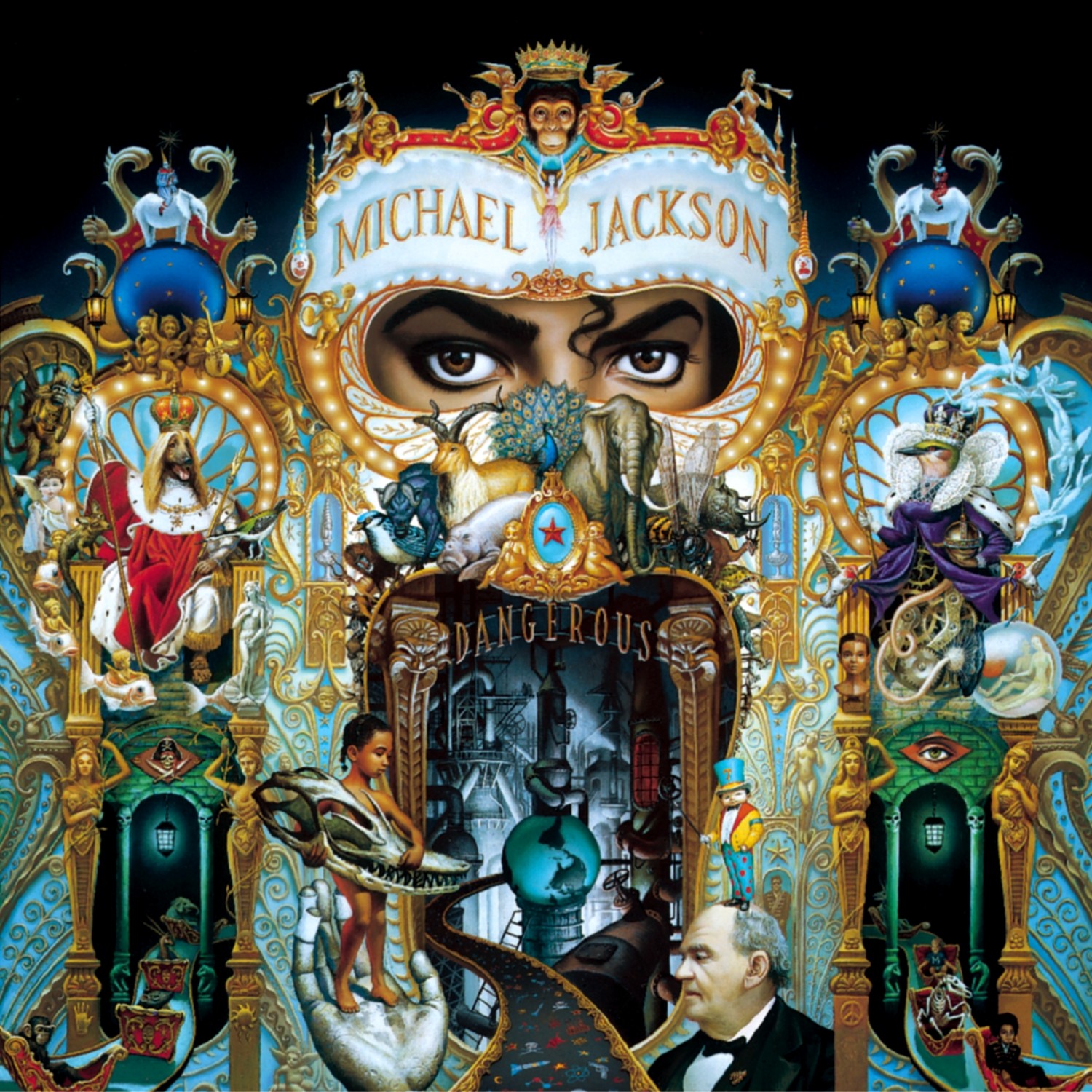 132. Michael Jackson, Dangerous
(Epic, 1991)
What Michael Jackson understood about pop was that it's really not a genre in and of itself but simply the cream of everything else that rose to the supposed top, at least in terms of hooky facility or tricky danceability and occasionally craftsmanship. This includes rock'n'roll, which only Lady Gaga of the current world-domination crop can be said to have interest in (unless Sky Ferreira or Charli XCX jettison the guitar and become Katy Perry/Beyoncé-sized megastars). So here's what pop was like when it needed the rock vote: detuned stabs and thwips that became known as New Jack Swing, grunts and yelps and YEE-hee representing the futuresex/lovesounds of 1991, and, in the case of "Jam," a synth-horn breakdown ripped straight out of Gravity Man's level in Mega Man 5.
"In the Closet" proved he could do avant-R&B that took two minutes to creep toward the chorus, "Who Is It" and "Will You Be There" established that a secular entertainer could go gospel without turning to goop. Dangerous is primarily remembered for "Black and White," a "Sweet Jane"-style riff interrupted by vacuum-laser bass and a rapper hired to espouse, "I'm not gonna spend my life being a color." It was the Moonwalker's last great album and his darkest, though the tragedies that soon followed were darker. But on the least twisted song he pleaded, "If you care enough for the living / Make a better place for you and for me," and that was the other thing he loved about pop: the idea that it could make a musician change the world. — DAN WEISS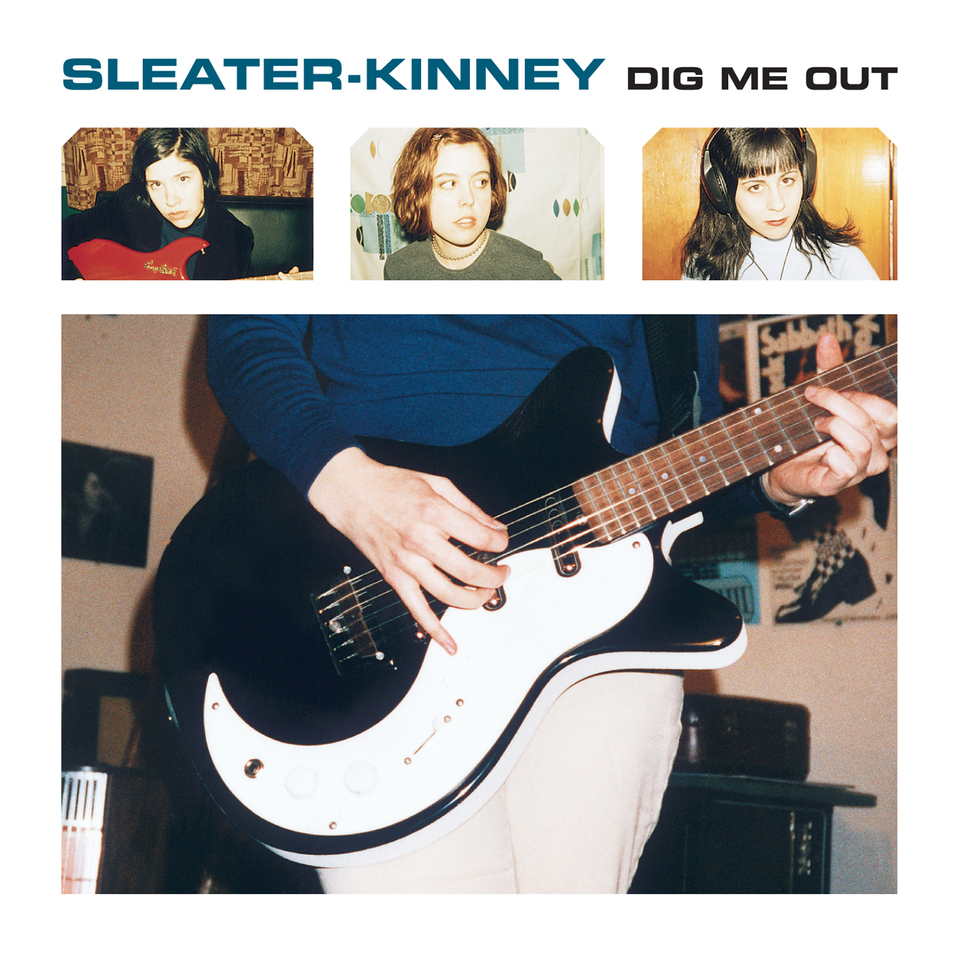 131. Sleater-Kinney, Dig Me Out
(Kill Rock Stars, 1997)
Olympia, Washington's greatest rock trio has always been completely unafraid of making definitive statements, so I'll do the same: Sleater-Kinney are the most important band of the post-Nirvana era. To track their rise to legend status, one must visit Dig Me Out, the punks' third album and first masterpiece. In 1997, S-K managed to bulletproof their skinned-knee sonics with help from then-new drummer Janet Weiss, who injected a pronounced classic-rock influence in roiling riff missiles like "Not What You Want," "Dig Me Out," and "The Drama You've Been Craving." But the more tender songs here are among the most famous, like the nine-to-five singalong stomp "Little Babies" and the crestfallen "One More Hour," which leads with, you guessed it, drums. Listening to Sleater-Kinney may or may not make you a better person, but no one's ever been worse off for it. — MARIA SHERMAN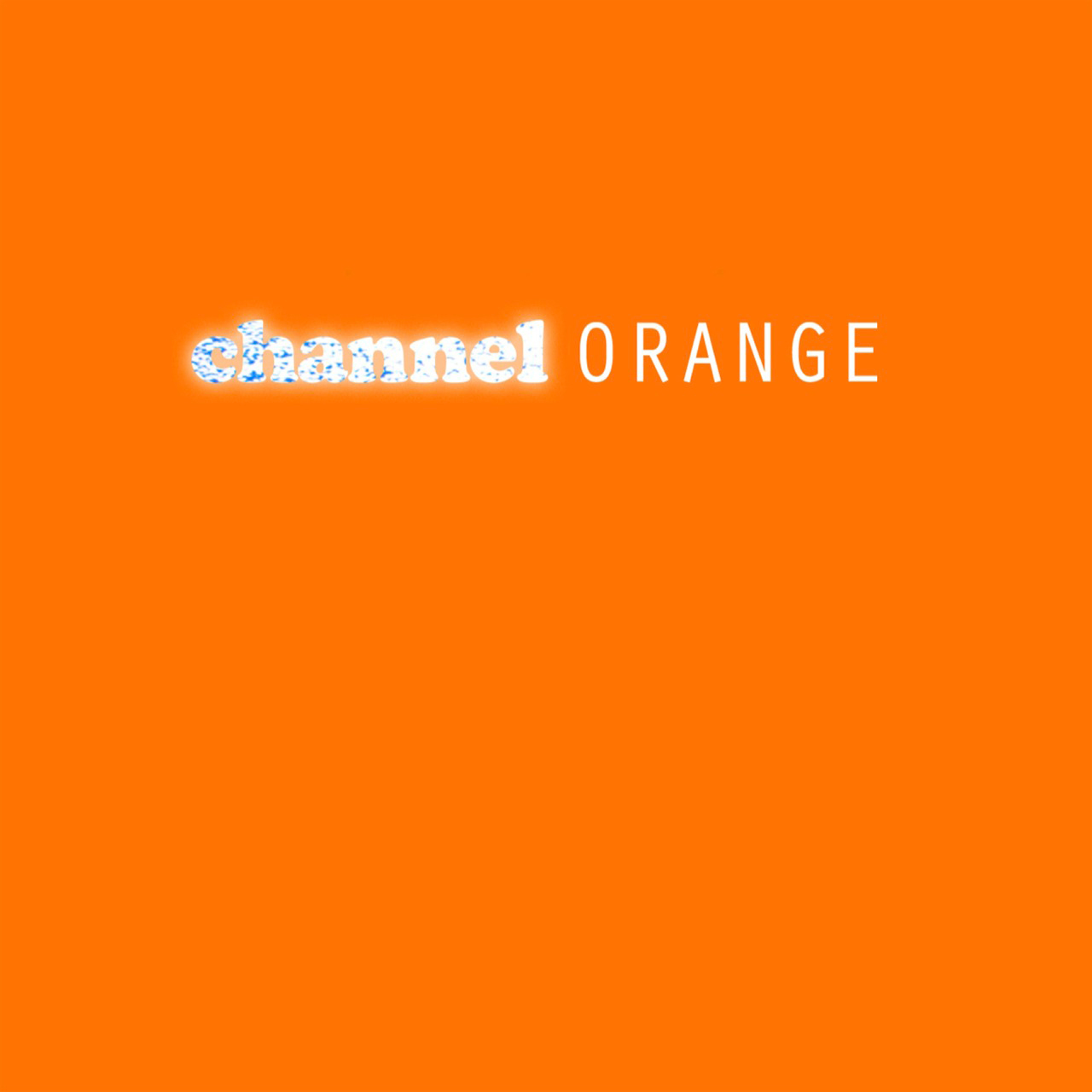 130. Frank Ocean, channel ORANGE
(Def Jam, 2012)
Frank Ocean rose to prominence the way rappers do, showcasing wares on 2011's nostalgia, ULTRA., a free mixtape of tracks recorded over well-known instrumentals. Nostalgia flaunted Frank's writing smarts, but it wasn't till 2012's channel ORANGE that listeners got to see what he was capable of, full scale. ORANGE skittered through fleet chamber pop ("Sierra Leone," "Pilot Jones") and onto throwback soul ("Forrest Gump," "Monks"), cresting on an epic about deadbeat boyfriends and Egyptian royalty and crashing fearlessly into an ode to a long-lost same-sex lover — all without ever losing a measure of sweetness or poise. — CRAIG JENKINS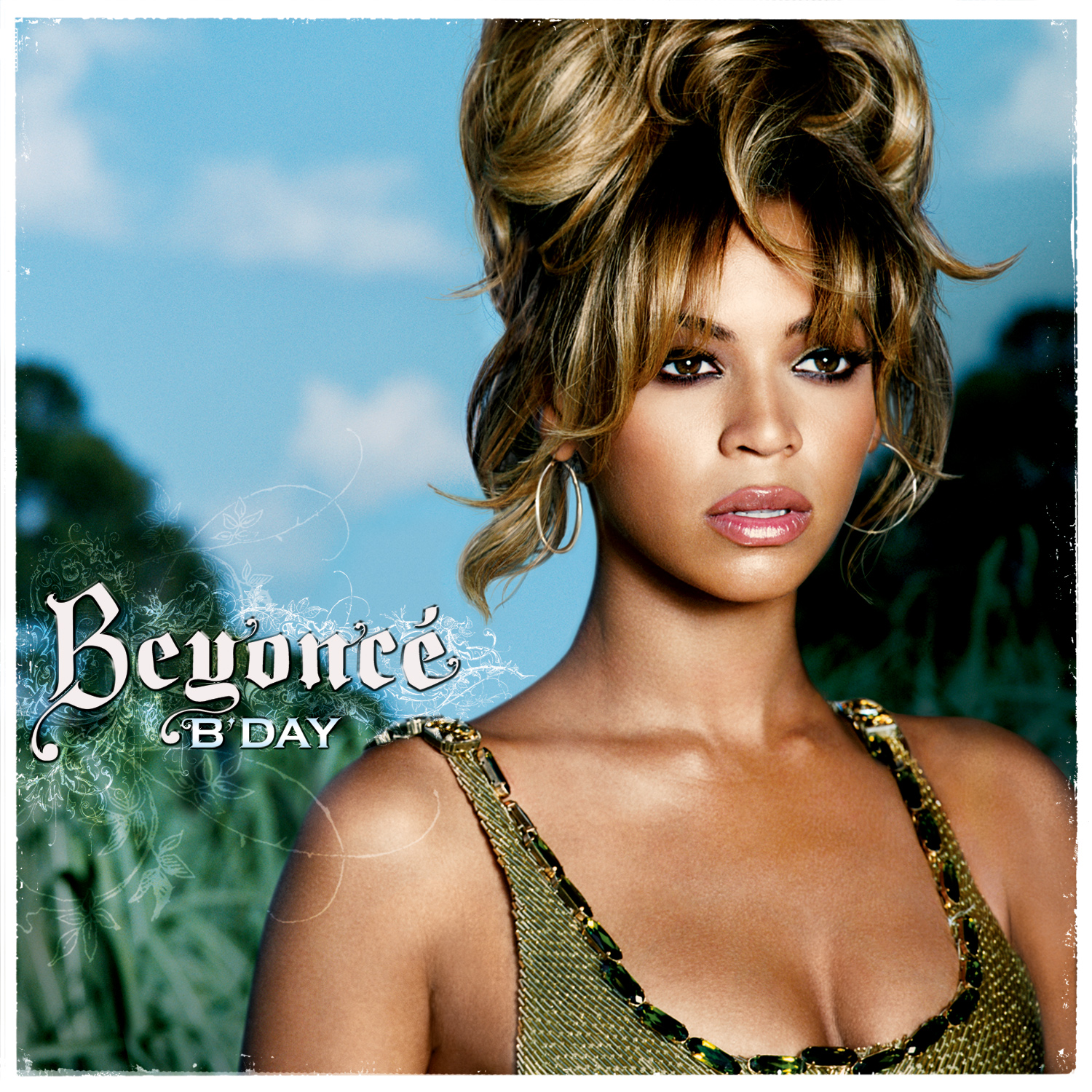 129. Beyoncé, B'Day
(Columbia, 2006)
Suga mama rings the alarm, slips into her freakum dress, blows up urban radio with a country ballad. Queen Bey's feminism would mature — on the occasion of her 25th birthday, specifics were mostly limited to paying one's own way and doing one's best to keep rivals out of chinchilla coats. But there was something sly about the way Bey utilized Betty Wright's creaky 1968 "Girls Can't Do What The Guys Do" on the proudly materialistic "Upgrade U," in which a famous boyfriend is urged to stick around if he wants to go places. — JASON GUBBELS
128. Against Me!, New Wave
(Sire, 2007)
In 2007, almost half a decade before Laura Jane Grace would courageously come out as transgender, Tom Gabel and his band Against Me! introduced themselves to the wider world with their major-label debut, New Wave. Steered towards the mainstream by super-producer Butch Vig, the Gainesville punks nevertheless doubled-down on blunt honesty — Gabel even sings of wishing to be a girl named "Laura" on "The Ocean," a revelation virtually no one paid attention to at the time. That they also maintained their urgency, spawning the most devastating singalong chorus ("No mother ever dreams that her daughter's gonna grow up to be a junkie!") heard on alt-rock radio in '07, made New Wave more than just a late-'00s mainstream crossover attempt, but the stuff of punk canons. — MARIA SHERMAN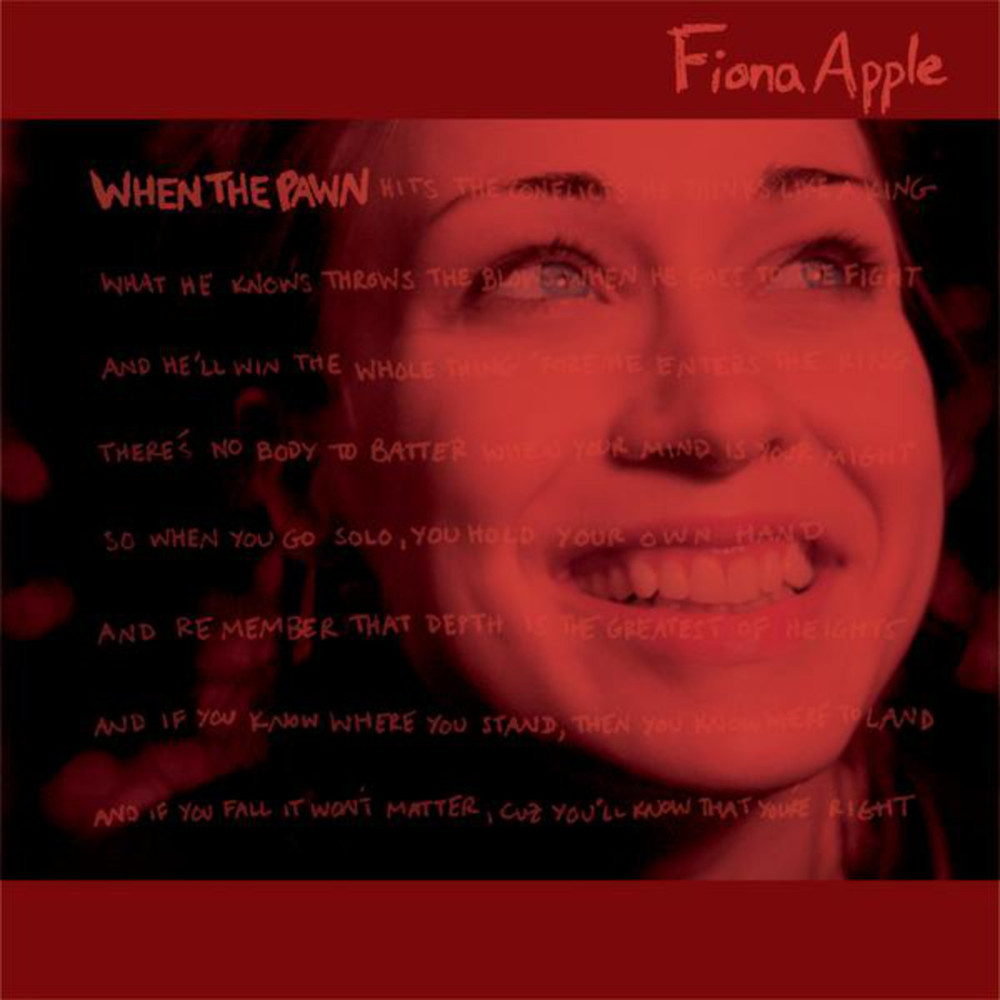 127. Fiona Apple, When the Pawn…
(Clean Slate/Epic, 1999)
The provocative "Criminal" vaulted Fiona Apple into the national consciousness in 1997 as a singer-songwriter of uncommon transparency, but 1999's When the Pawn… proved the gains of her debut Tidal were no beginner's luck. Apple joined producer and multi-instrumentalist Jon Brion for a wry set of torch songs and kiss-offs that cycled through the strengths and frailties of cohabitation. For a distrustful lover: "You're all I need… and maybe some faith would do you good." For a dismissed one: "Only kisses on the cheek from now on, and in a little while we'll only have to wave." Hurt has rarely sounded this delicious. — CRAIG JENKINS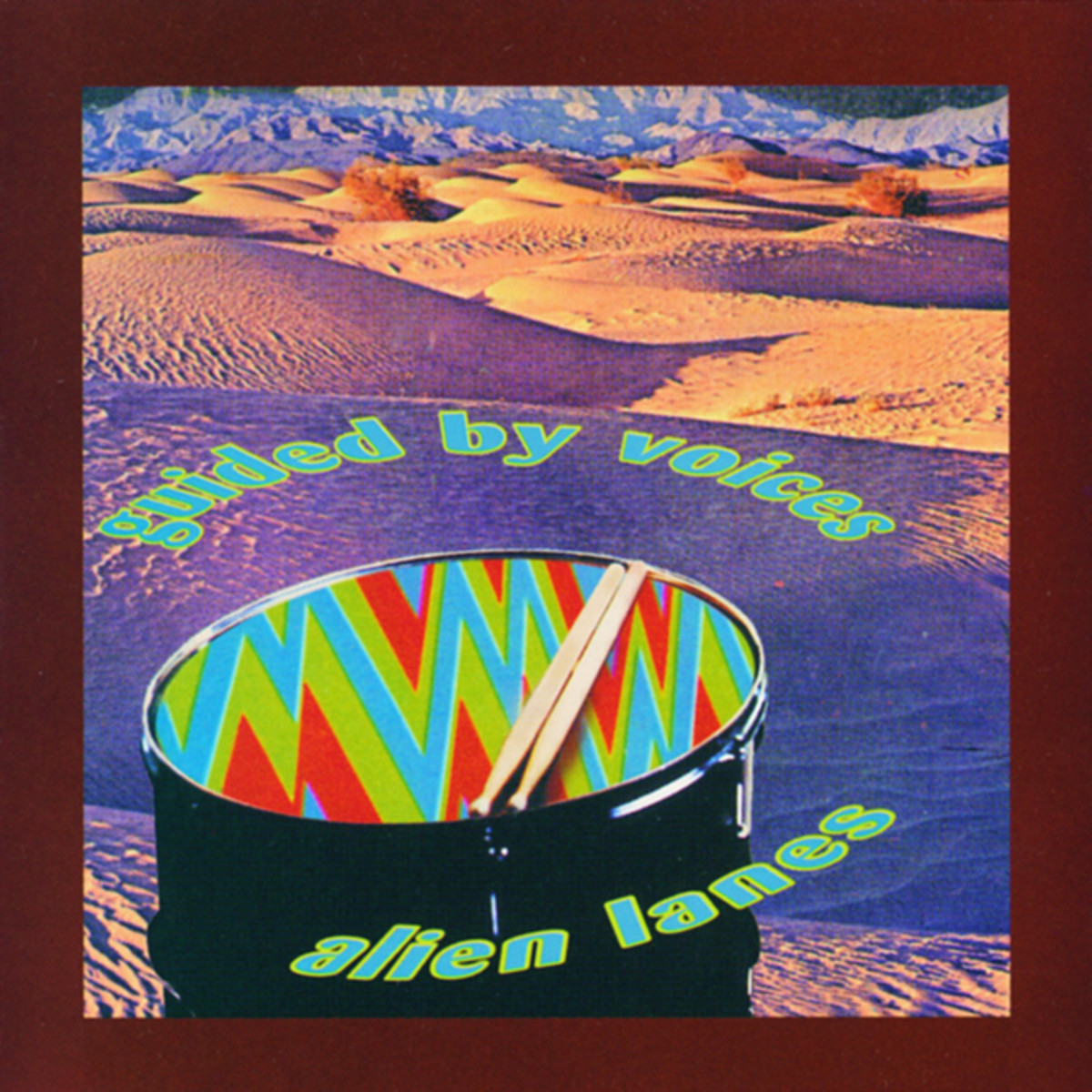 126. Guided By Voices, Alien Lanes
(Matador, 1995)
A dick-swinging, booze-chugging, chain-smoking, genuine rock'n'roll classic from a gang of British Invasion-loving burnouts, recorded on the cheap while the alt bubble swelled. Yeah, the songs rarely survive past the two-minute mark, but why pad out an already cluttered mess of laissez-faire one-offs? On this follow-up to lo-fi's Rosetta Stone (1994's genre-defining Bee Thousand), the obvious favorites — signature singles "Game of Pricks" and "My Valuable Hunting Knife" among them — play fast-and-loose with priceless hooks, but stretch them any further and you risk tainting their tape-damaged purity. Even the throwaways — particularly the shuddering, 18-second "Cigarette Tricks" — prove indispensable, crucial to Alien Lanes' rough-cut aesthetic. Not quite as influential as its big brother, though every bit as inspired. — KYLE MCGOVERN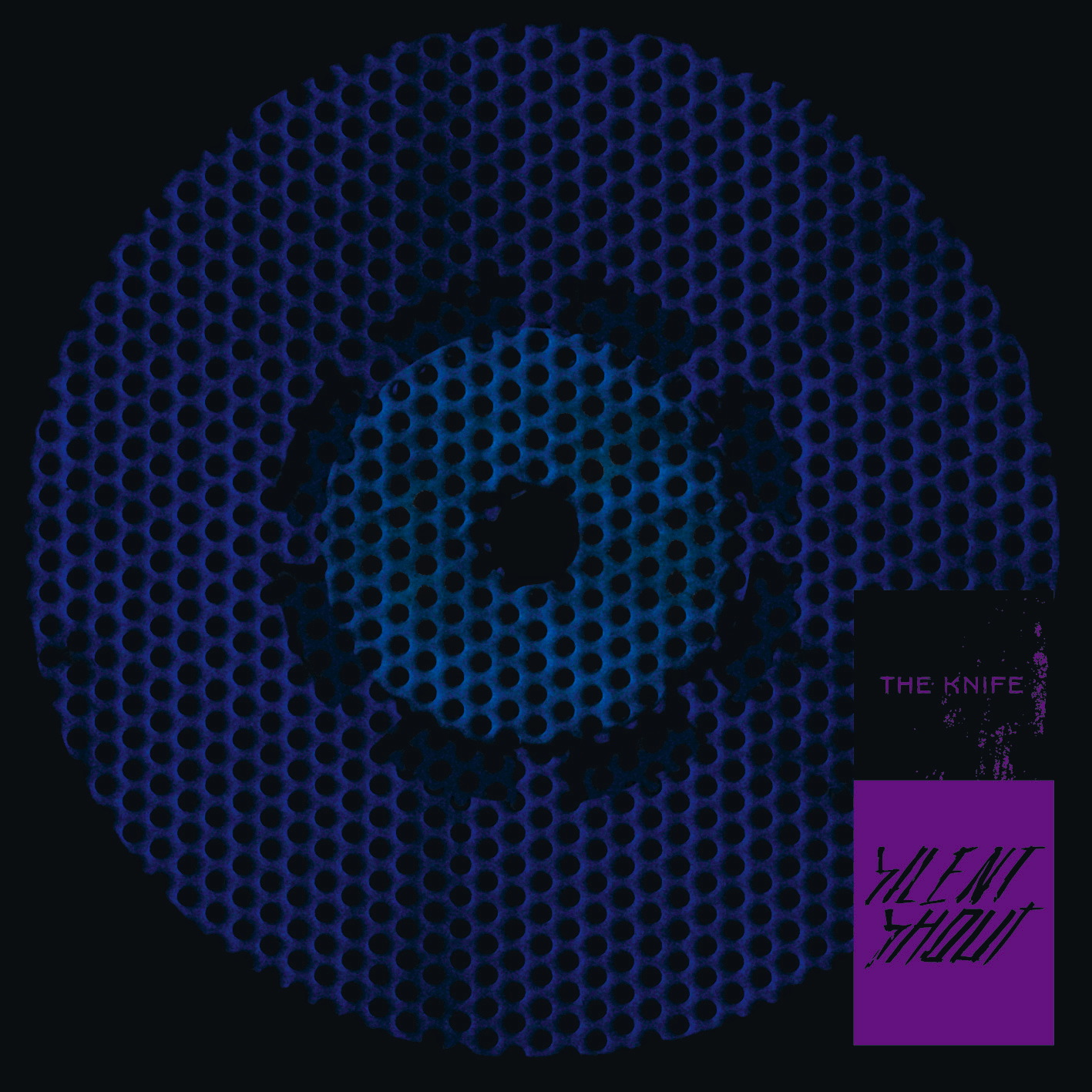 125. The Knife, Silent Shout
(Brille/Rabid/Mute, 2006)
An '80s-neon pop song, "Heartbeats" — transformed into a pensive acoustic ballad by José González, then magnified by a TV commercial — and a still-relatively straightforward guest vocal on Röyksopp's "What Else Is There?" did little to prepare wider audiences for the Knife's third album. Silent Shout is too reliant on verse-chorus structures to be a techno album, too enamored of icy electronic textures to slot easily alongside its own year's synth-pop, and, above all, immersed in a sense of looming dread.
The shifting upward or downward of Karin Dreijer Andersson's vocal pitches only adds a further layer of alienation. And yet, despite — or perhaps because of — this left turn, the Knife sounded more visionary than ever (also, mordantly hilarious, as on "One Hit," which refers to "Spending time with my family / Like the Corleones"). They'd veer still further from conventions on 2013's massive Shaking the Habitual, only to call it quits late last year. As a duo between Andersson and her brother Olof Dreijer, though, the two will always be (gulp) family. — MARC HOGAN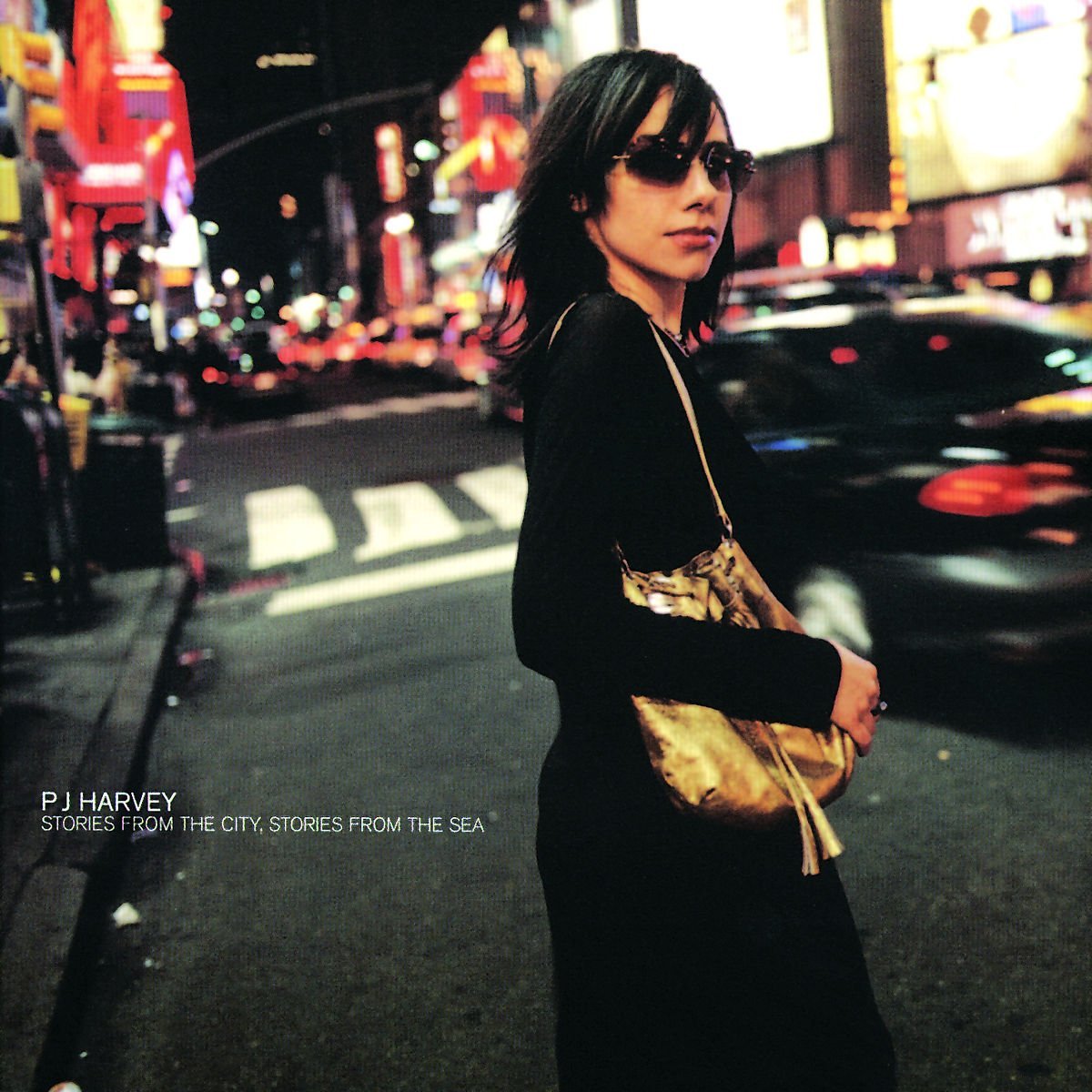 124. PJ Harvey, Stories From the City, Stories From the Sea
(Island, 2000)
Polly Jean Harvey — once a sucker for dark art-rock pleasures on 1992's wrung-out Dry and 1993's equally disruptive Rid of Me — goes for the guitar-pop jugular in her polished turn-of-the-century effort. Inspired by six months spent in New York City and another chunk of time in the English countryside, Harvey speaks to five-borough rooftops, concrete, hustling whores, whoring hustlers, and, in the ghostly Thom Yorke duet "This Mess We're In," an inevitable lovers' separation. By funneling her oscillating emotions through the duel landscapes, Harvey forges her most well-rounded work, indicating real growth not just as an artist, but as a woman. — RACHEL BRODSKY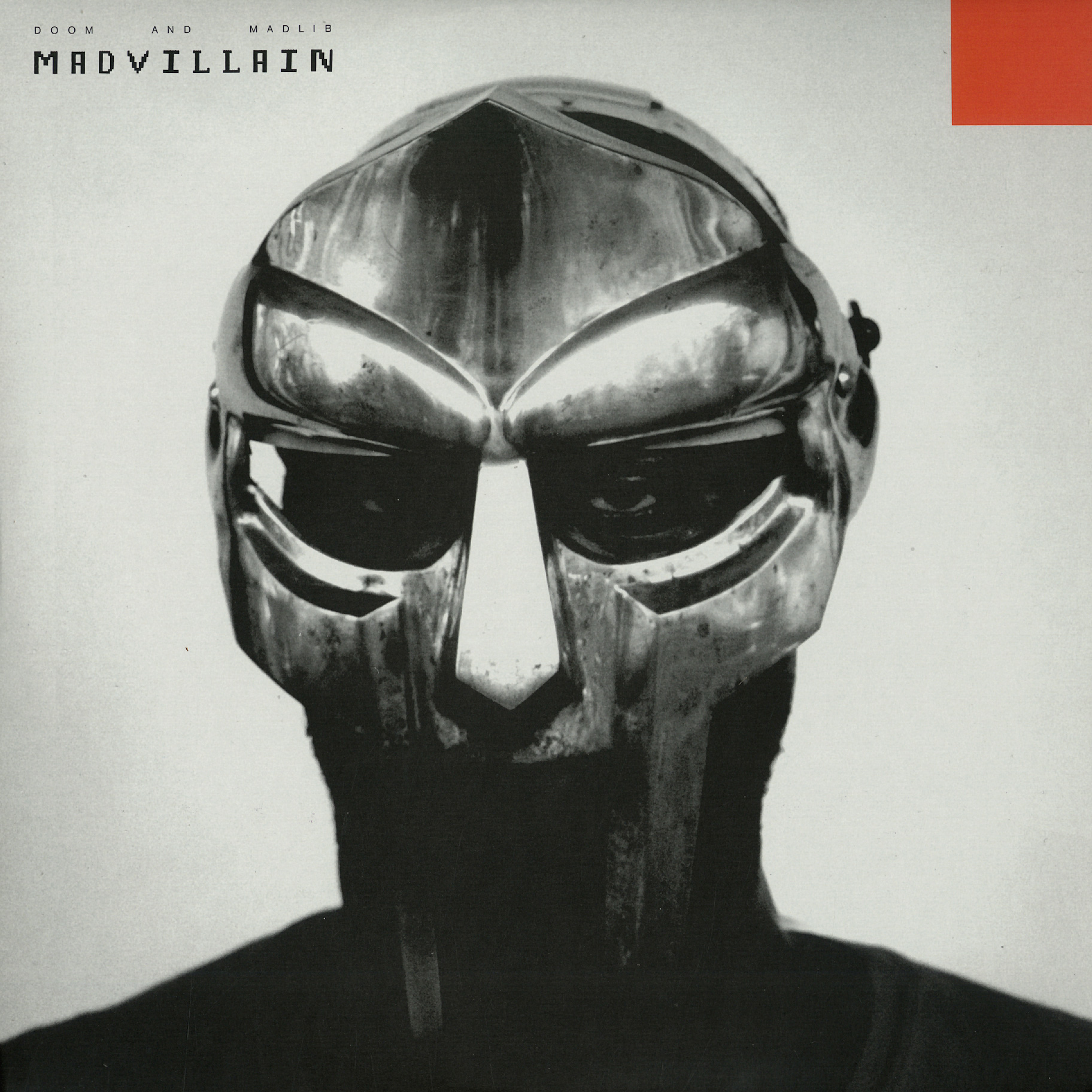 123. Madvillain, Madvillainy
(Stones Throw, 2004)
Take one metal-faced villain, one beat konducta, gobs of sticky green, and scores of rare grooves. Stir. Fry. Repeat. MF Doom and Madlib, erratic costumed rapper/producer oddballs from New York and L.A., respectively, united as Madvillain for 2004's Madvillainy, a genius cross-pollination of seemingly divergent styles. The duo zeroed in on a common ground as Doom's raps, curt and linear but patently absurd, sunk into Madlib's diminutive but somehow infinitely stuffed grooves. The mindmeld is seamless and the jams timeless. — CRAIG JENKINS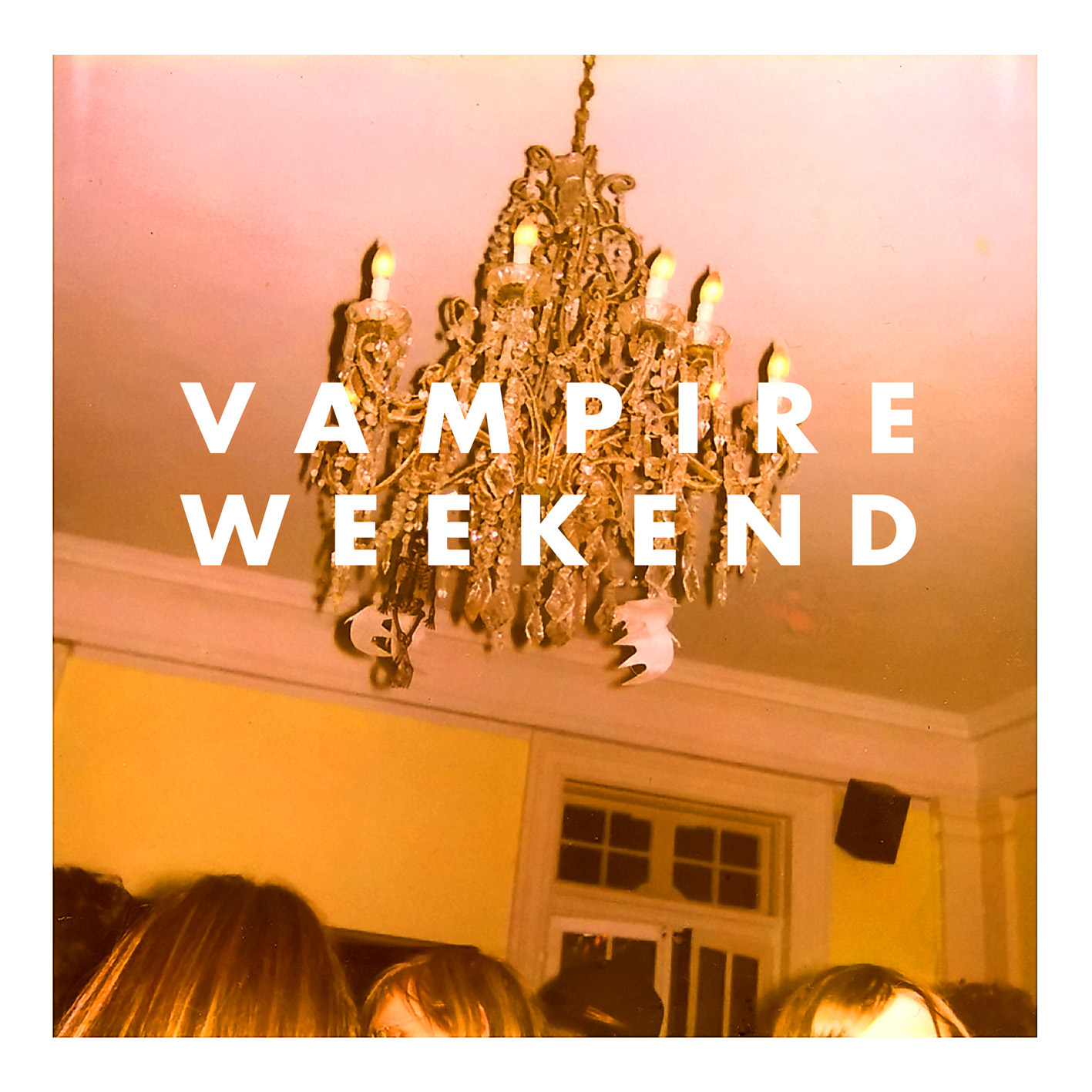 122. Vampire Weekend, Vampire Weekend
(XL, 2008)
As a consciously multi-culti, precocious blast of intensely styled sound set to an overarching Ivy League lyrical theme, this album should be the worst. In truth, it's delightful. From the askew Polaroid on the cover (capturing blonde locks beneath an absurdly ornate Columbia University chandelier), to the part where Ezra Koenig rhymes "Colors of Benetton" with "reggaeton," to the Afropop guitar duetting with a harpsichord on the lilting closer, this wildly assured debut offers a vivid collision of references that more than justify all the ado. Plus, f**k an Oxford comma for real. — CHRIS MARTINS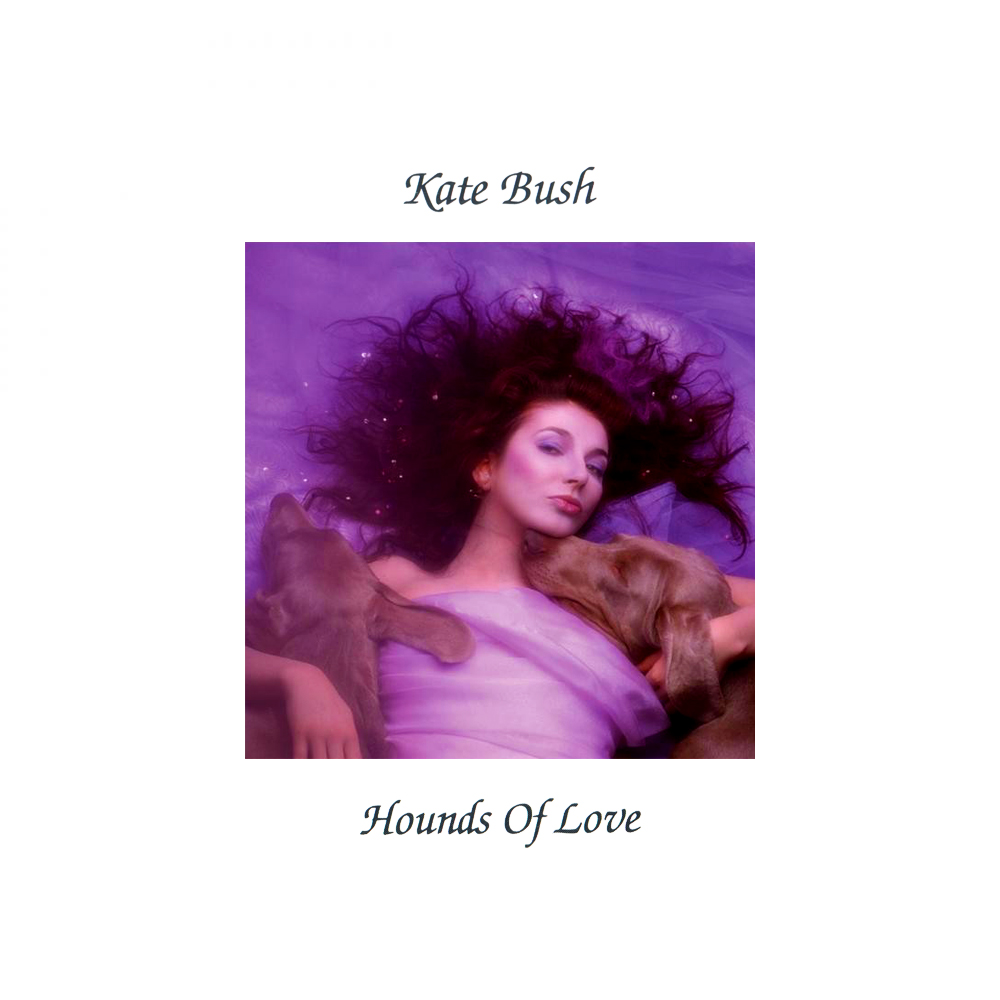 121. Kate Bush, Hounds of Love
(EMI, 1985)
Her soprano deepening as the Fairlight swirled, Bush the trailblazer continued exploring mental/emotional recesses while her (mostly male) art-rock contemporaries stuck with dystopian fallout. And while side two's seven-part suite does get woolly — "peek-a-boo, little Earth"; four minutes of "Waking The Witch" — observers (mostly male, again) overemphasized her surrealism at the expense of her narrative gifts, unless you can think of another art-rocker who'd make a traumatized son the focal point of a Wilhelm Reich character sketch. Or one whose gauzy celebration of orgasm turns on a deal with God. — JASON GUBBELS