A list celebrating rock bands in 2015? We don't see why not. Rock isn't at the center of the musical universe anymore, sure — maybe it'll come back to the forefront again, maybe it won't — but you can't say it didn't have a hell of a run when it was on top. And, really, it's hard to tell if the genre's all that much worse off for its relative marginalization. Fewer buzz bands just means less clutter and white noise around those we genuinely do care about, of which there are still enough that we spent weeks arguing while whittling this list down to 50. To claim that there's nothing inspiring, satisfying, and even genuinely new going on within one of music's biggest, longest-surviving umbrella genres, is just to reveal that you're not really paying attention. And we've got the groups to prove it.
But before that, of course, we need to address the question of what qualifies as a rock band right now. Let's take the "rock" part first, since that's obviously the tough one. We'd love to say that we came up with some unifying theory of, uh, rockness — bands with a guitar/bass/drum setup, bands who would list "riffs" among their assets, bands who could conceivably appear on some version of the Dazed and Confused soundtrack, etc. — but there's no one designation that isn't violated by at least one act on here.
Our list has no shortage of rawk, but it also encompasses synth-poppers and noise mavens, one trio who takes cues from Massive Attack, and one who looks up to the Bangles and '80s Fleetwood Mac. You might not agree with us about the eligibility of all 50 of 'em — frankly, we're pretty sure you won't — but at a time when one of rock's best attributes is its willingness to acknowledge the existence of a wider musical world, we saw no need to be overly stringent with the genre parameters.
As for the "band" part, well, there we were a little stricter. Obviously, bands had to have multiple members to be counted, which means that obvious solo stars like Courtney Barnett and Ty Segall were out. But we also tried to avoid nominal "bands" who were really just the studio vision of one principal performer, meaning that acts like Tame Impala, Waxahatchee, and the War on Drugs were also disqualified. To be eligible for this list, bands had to have a mostly consistent lineup from studio recording to live performance, and not just be one recording mastermind and their touring support.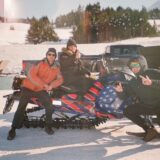 And finally, we're attempting to define "right now" as the bands we happen to be most excited about at this moment in time — excited about what they've done most recently, and excited about what they're going to do next. Naturally, bands who have been active in the last 12 months were given preferential treatment, though bands were considered eligible as long as they'd experienced some sort of career peak — a canonical album, a mainstream breakthrough, some other definitive moment — within the last decade. Rock'n'roll is tough to define, but fun to argue about.
And now, onto the bands. Perhaps there's an off-chance that one of them will be the one that saves rock, but collectively, they make a hell of an argument that rock doesn't need any kind of saving anyway.
50. TENEMENT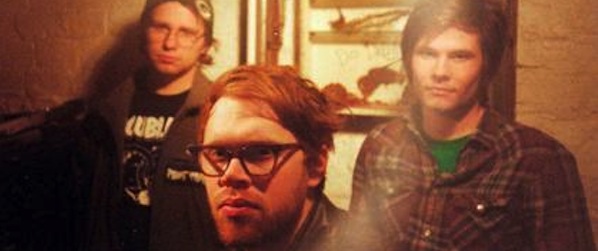 Why They're Here: Punk-pop rarely gets as crafty or ambitious as this Wisconsin trio, who spike their churning crunch with unexpected chord changes and jarring melodic segues; of 2015's sprawling Predatory Headlights the New York Times accurately said, "Every song is a puzzle."
Why They're Not Higher: Even with one of the year's best rock albums inside of its 78 minutes, Predatory Highlights is definitely the work of a band we expect to grow into better editors.
Finest Moment: "I'm Your Super Glue" mixes jangle and riffage like vintage Sugar. — DAN WEISS
49. LITURGY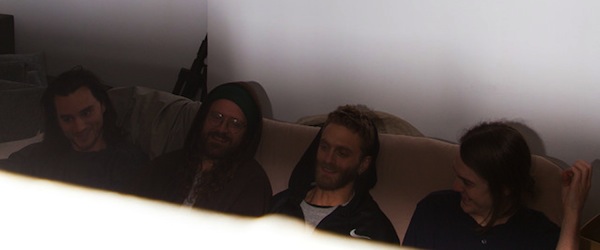 Why They're Here: In an era of heavy-metal history where outside-the-box ideas are met with scorn and thinly veiled fear, Liturgy have subverted and inverted extreme metal by taking it into strange new realms, from spectral music to hip-hop. Stubbornly pretentious and unflaggingly ambitious, the young innovators — led by guitarist Hunter Hunt-Hendrix — never fail at rattling purists with every release they put out.
Why They're Not Higher: Although it's admirable that Liturgy swing for the fences every time, they're only human, and will whiff every once in a while — like when they follow their avowed impulses toward Bone Thugs-n-Harmony-styled triplet flows.
Finest Moment: The glorious, 11-and-a-half-minute "Reign Array," from 2015's The Ark Work, sends basement kvltists scurrying with its audacious blend of black-metal tremolo picking and blastbeats. — ADRIEN BEGRAND
48. MAKTHAVERSKAN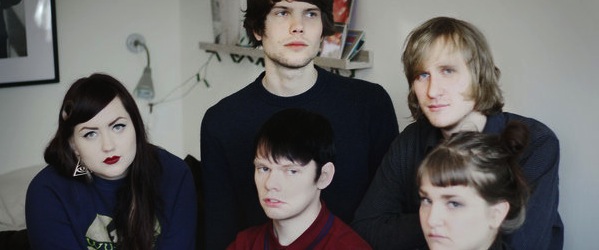 Why They're Here: Vocalist Maja Milner's skyscraping vocals are the real centerpiece of this Swedish quintet's thunderous take on post-punk's overcast structures. Guitars roll in like real-life rainclouds, colliding with drums that smack with the impact of a car crash on a freshly slicked road.
Why They're Not Higher: They're still on the upswing of their career — a recent tour 7″ was the most affecting recording they've released to date. A few members of the band also have their attention split with another project called Westkust, whose dusky riffage makes its own case for inclusion on a list like this one.
Finest Moment: The gothy avalanche of "Witness." — COLIN JOYCE
47. ALABAMA SHAKES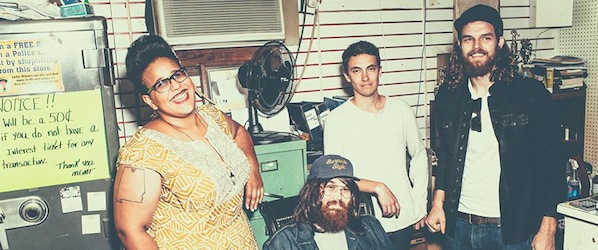 Why They're Here: Initially gaining buzz — and, eventually, a Grammy nod for Best Rock Performance — with "Hold On," the Athens, Alabama quartet Alabama Shakes started huge with 2012's Boys and Girls. Fronted by powerhouse/badass Brittany Howard (whose bombastic voice and achingly personal songwriting elevates the group to the next level), the Shakes have become one of the most popular non-legacy rock bands in the country with this year's Billboard 200-topping Sound & Color.
Why They're Not Higher: The Shakes have only put out two records, the first of which serves more as a Brittany Howard delivery system than a showcase of the band's obvious collaborative talent. Not the biggest problem — few involving Howard are less than great — but it mostly repeats the same handful of notes.
Finest Movement: Sound & Color is one of the most wonderfully unique rock records of the past five years; the Electric Lady to Boys and Girls' Muscle Shoals. — CONNOR O'BRIEN
46. SHOPPING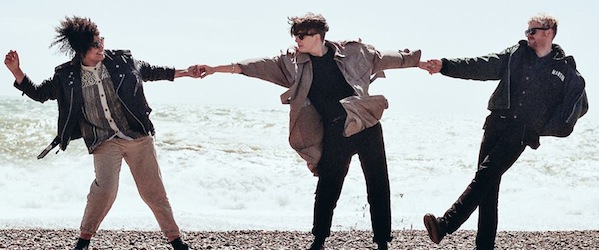 Why They're Here: Among the post-punk revivalists cluttering the underground rock landscape of 2015, few are as fun — or seem to be having as much fun — as British trio Shopping. Their revived '79 to '82 isn't a place of dour industrial landscapes and overcast, desolate seasides, but instead the coolest basement dance club in the U.K., where those fed up with the powers that be can assemble to shake that fascist groove thang.
Why They're Not Higher: As good a time as they have invoking their Thatcher-era heroes, the band has yet to forge much of a musical signature of their own.
Finest Moment: The work-out punk-funk of "Take It Outside," from this year's Why Choose. — ANDREW UNTERBERGER
45. THE 1975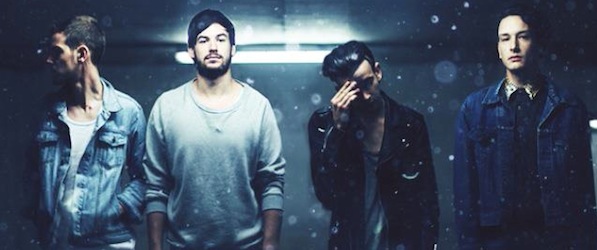 Why They're Here: Amidst a sadly dwindling number of legitimate heartthrobs in rock, British quartet the 1975 prove that boys with guitars can still get the teens screaming. They earn those shrieks, too: The band's self-titled 2013 debut LP was chock full of candy-coated potential crossover smashes, as nervy and energetic as Arctic Monkeys and as smooth and delectable as Hall and Oates — like a Maroon 5 album where every song was as undeniable as "This Love."
Why They're Not Higher: The lyrics, uh, aren't quite there yet, making hits like "Chocolate" ("Now run, run away from the boys in blue / Oh, my car smells like chocolate") less enjoyable the closer you listen to them.
Finest Moment: Probably the "Girls" video, which cements the band's place in the pop/rock landscape: halfway between One Direction and the Strokes. — A.U.
44. PURE X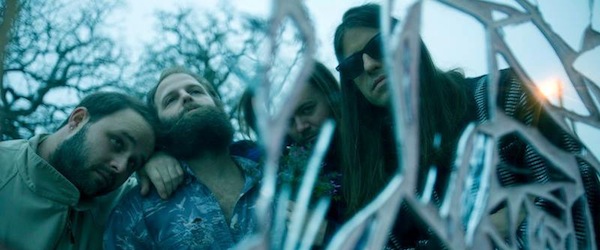 Why They're Here: Few bands cover as much emotional ground as the quartet of Texans formerly known as Pure Ecstasy have over the course of their three full-length records. They can evoke the anthemic highs their name suggests on drugged up Bee Gees ballads like "Heaven," but they can also do pure agony just as compellingly.
Why They're Not Higher: For all their blunted disaffection, they've still yet to put out a record that clearly depicts and integrates both impulses.
Finest Moment: But both sides are at least evident in the wonderfully disorienting bildungsroman Crawling Up the Stairs. — C.J.
43. SCREAMING FEMALES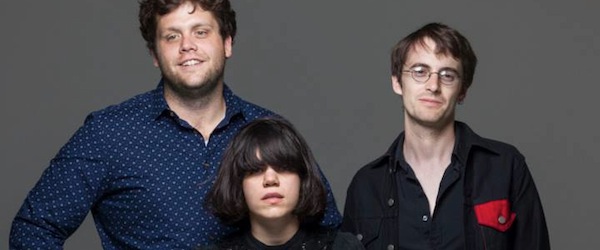 Why They're Here: Led by tiny dynamo Marissa Paternoster, the New Jersey trio play boisterous yet melodic indie rock in the great tradition of Hüsker Dü and Dinosaur Jr. If you're going to make rock music influenced by those titans, you'd better bring the riffs, and over the course of six albums and numerous EPs and singles, Paternoster has emerged as one of the most powerful guitarists of her generation.
Why They're Not Higher: As strong as 2012's Ugly and 2015's Rose Mountain are, fans are still waiting for Screaming Females' own Zen Arcade, that perfect balance between raucousness and melody that everyone knows they have in them.
Finest Moment: The seven-and-a-half-minute Ugly centerpiece "Doom 84" is beastly, featuring a towering performance by Paternoster, as she hammers out blues-rock riffs that few of her male indie rock peers have the guts and chops to pull off. — A.B.
42. SHEER MAG
Why They're Here: Because no DIY act has ever strut like this before. Christina Halladay's barnstorming stage presence and surprisingly conscious lyrics ("Fan the Flames" trashes a yuppie landlord) makes the Thin Lizzy guitar-isms and Cheap Trick stadium choruses of these Philadelphians more than a great gimmick.
Why They're Not Higher: Even bands of Herculean hookcraft will need more than two crud-fi EPs — all that Sheer Mag currently has to their discography — to ascend to Valhalla.
Finest Moment: "Button Up" is one of the year's finest anthems, and it sounds like it was recorded for $10. — D.W.
https://youtube.com/watch?v=hZg8ZJM1uBc
41. ICEAGE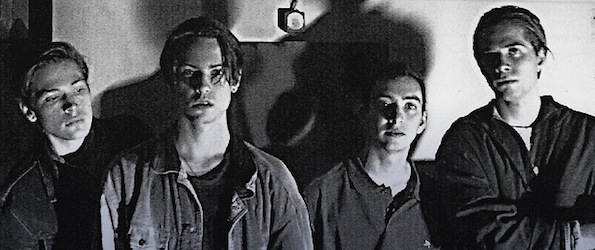 Why They're Here: Frontman Elias Bender Ronnenfelt is a brooding punk poet overflowing with the wonderfully self-destructive impulses of a young Nick Cave, and the rest of his band are no slackers either. Their corroded take on post-punk structures mutated last year into horn-laden goth-country as unsettling as it is endearingly rootsy.
Why They're Not Higher: Until the high drama of 2014's Plowing Into the Fields of Love, they'd yet to fully distinguish themselves from their acid-burned influences.
Finest Moment: "Morals," from 2012's You're Nothing, distills their genre-hopping impulses into a three-and-a-half-minute mess. — C.J.
40. CHUMPED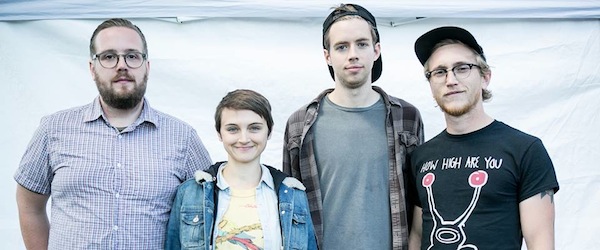 Why They're Here: First and foremost, the members of this Brooklyn band are fantastic songwriters: 2014's Teenage Retirement in particular is a near-perfect combination of effervescent pop-punk, Pixies-esque spiky indie rock and Letters To Cleo-style sugary alt-pop. Chumped's lyrics, which touch on romantic angst, existential crises, and uncertainty about life choices, hit the rawest of nerves for their painful universality.
Why They're Not Higher: After a flurry of promotion and shows in the wake of Teenage Retirement, Chumped have been maintaining a lower profile in recent months and sticking closer to home.
Finest Moment: Last year's Teenage Retirement. — A.Z.
39. BEACH SLANG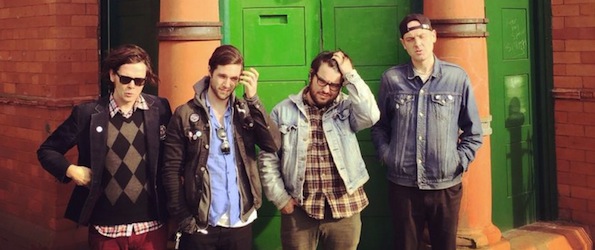 Why They're Here: Beach Slang are eternal optimists who skip lyrical platitudes and instead insist — with clear-eyed determination tinged with wisdom and experience — that hard times, broken hearts, and hopeless situations are manageable, temporary stumbles. The Philadelphia band cements this glass-half-full mindset with uplifting, Jawbreaker-meets-Replacements (with a side of the Psychedelic Furs) rock righteousness.
Why They're Not Higher: Although Beach Slang consist of music-scene vets, they're still early in their career: The band merely has two EPs to their name, and their debut album, The Things We Do To Find People Who Feel Like Us, isn't even out until October 30.
Finest Moment: "American Girls and French Kisses," from the Cheap Thrills On A Dead End Street EP. — ANNIE ZALESKI
38. FORTH WANDERERS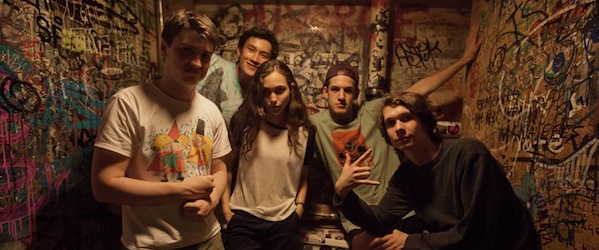 Why They're Here: This group of Montclair, New Jersey kids (all of whom were teens when they released their placid debut full-length Tough Love at the tail end of last year) have a knack for nailing the misty-eyed mysticism of Built to Spill's early LPs. No wonder Lorde shouted them out even before they released that debut.
Why They're Not Higher: They're in school and even a year ago they were hinting at the end of their band, so they could just as easily break up as release another heartbreaking record.
Finest Moment: The entirety of Tough Love. — C.J.
37. TV ON THE RADIO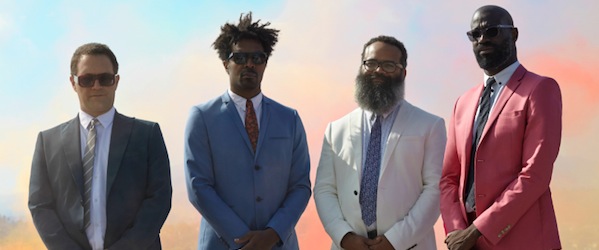 Why They're Here: The darkly mid-war Return to Cookie Mountain and funkily post-war Dear Science are rightly celebrated — SPIN named them both Album of the Year in 2006 and 2008, respectively — but 2011's lovelorn Nine Types of Light and 2014's sweetly cruising Seeds deserved more attention than they got. This band has yet to dip.
Why They're Not Higher: But those last two albums didn't exactly set the world on fire either.
Finest Moment: Try the funk-metal "Caffienated Consciousness" or the tender "Will Do" for recent stuff every bit as good as their 2000s output. — D.W.
36. GIRL BAND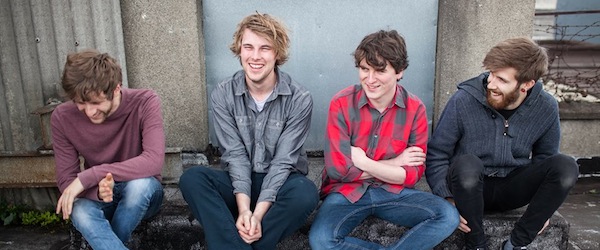 Why They're Here: Few live acts are as capable of recreating the feeling of watching the napalm invasion from Apocalypse Now as this Irish quartet, whose megaphoned shrieks, guitar squalls, bass bombs, and drums of death combine for a uniquely visceral and violent experience.
Why They're Not Higher: They've created one sublime LP of noise-rock cacophony (Holding Hands With Jamie) and one collected EP of nihilist-disco superjams (The Early Years), but the album that fully integrates their strengths into one nation-leveling masterwork will be what puts them over the top.
Finest Moment: The eight-minute cover of Blawan's "Why They Hide Their Bodies Under My Garage," making a brilliantly inscrutable post-garage banger even more perplexing and enthralling. — A.U.
35. HOP ALONG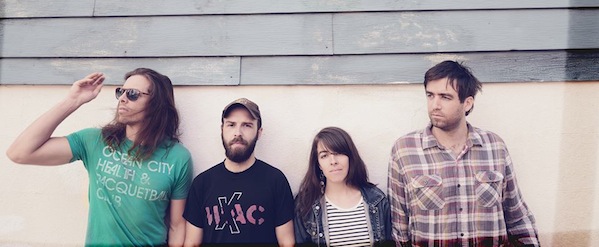 Why They're Here: The Philly-based quartet of Mark and Frances Quinlan, Tyler Long, and Joe Reinhart push accessibility's boundaries on sophomore LP Painted Shut, which seamlessly skirts the middle ground between fuzzy guitar-pop and vertigo-inducing rhythms. Even more jarring (and appealing) is Frances' octave-swinging, hair-raising rasp.
Why They're Not Higher: With only two albums to their name, Hop Along have only just begun to hit their stride as a band.
Finest Moment: "I Saw My Twin," a gently loping Painted Shut standout about finding your doppelgänger at the Waffle House. — RACHEL BRODSKY
34. YOUNG FATHERS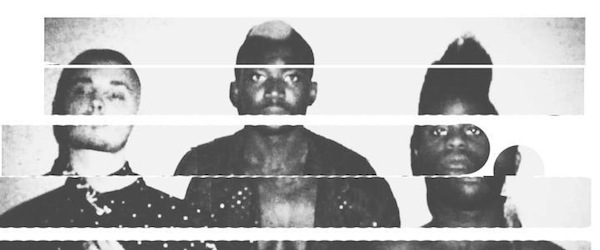 Why They're Here: Unless you beat an early TV on the Radio record to shards and have El-P remix the mess, no one else sounds like these art-damaged Scots, who rap, croon, and layer programmed elements so well that 2014's Dead unexpectedly earned them the Mercury Prize over FKA twigs and other notables. This year's White Men Are Black Men Too is even better.
Why They're Not Higher: Their songs work best as parts in the great sum of their oddball albums, so don't expect a fluke ballad or anything truly groundbreaking — just bet on these guys further burrowing into their own compelling sound.
Finest Moment: You know you want to find out what White Men Are Black Men Too is all about. — D.W.
33. BARONESS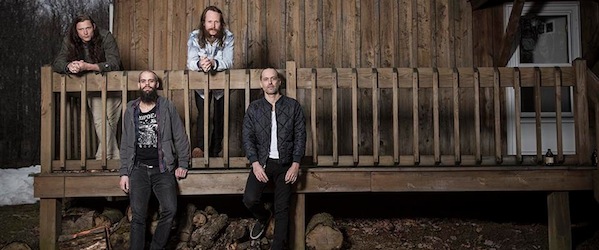 Why They're Here: Emerging from the Savannah, Georgia punk/metal scene, Baroness initially made waves among the metal crowd with a series of EPs that focused on a sludgy sound similar to that of Mastodon and Kylesa. But since 2007's The Red Album, the band has steadily drifted out of the metal gutter towards a more all-inclusive hybrid bridging heavy music, classic rock, and indie rock, yielding a series of albums that have improved significantly with each release.
Why They're Not Higher: A bus crash in England put a damper on the promotion of the brilliant Yellow & Green in late 2012, but with Metallica's management behind them, a revamped lineup, and a fourth album on the way in December, crossover success is only a matter of time now.
Finest Moment: "Chlorine & Wine," from 2015's upcoming Purple, is the most fully-realized example of what Baroness is all about, displaying a level of texture that Metallica only hinted at on the Black Album and building to a glorious climax reminiscent of mid-'70s Queen. — A.B.
32. DESTRUCTION UNIT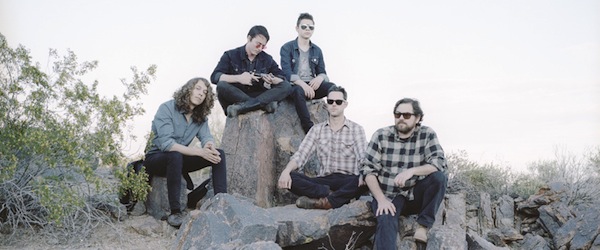 Why They're Here: These Arizona art-punks have slipped and tripped their way from a Reatards off-shoot to being one of the country's preeminent live punk acts, shredding vocal cords and destroying amp speakers in countless treks cross country. Their recent records for Sacred Bones have been their best yet, brickwalled documents of addled noiseniks pushing themselves to the very limit.
Why They're Not Higher: As fuzzed-out and blood-stained as their records are, they've still not been able to quite match the continuous thunder of their live show.
Finest Moment: Every single live set. Seriously, go see them. — C.J.
31. GIRLPOOL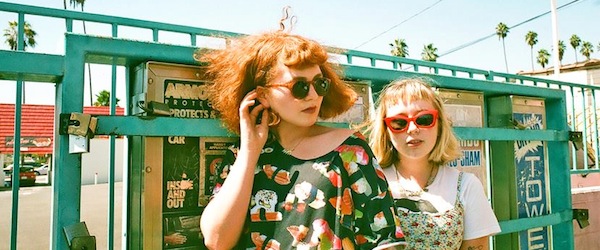 Why They're Here: Managing a singular sound within the world of 2015 indie rock is a near-impossibility, but Girlpool achieved it simply by stripping down to just plaintive guitar, supportive bass, and the piercing intertwined vocals of Harmony Tividad and Clea Tucker. Their 2014 self-titled debut EP was attention-grabbing for its snotty teenage breakdowns of lame-dude predatoriness and hypocrisy, but 2015 full-length Before The World Was Big was even more stunning for its sudden crisis in confidence when faced with a world of open possibility.
Why They're Not Higher: Let 'em reach legal-drinking age before we start putting these kinds of demands on them.
Finest Moment: After the opening lines of Before's title track ("7:45 IN THE MORRR-NING!"), you're guaranteed to get the duo stuck in your head at least once a day. — A.U.