10. SWANS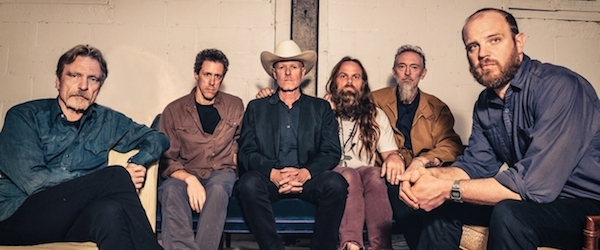 You probably didn't have to imagine longtime Swans fans rolling their eyes at the unprecedented amount of attention the great experimental-rock band have received since 2010. No, you saw them at the record store or at a show remarking about how most people aren't familiar with the streamlined post-punk of The Great Annihilator, the gothic majesty of Children of God, or the harrowing noise of Filth. The fact is, though, while all three are classic albums, you don't have to be well versed in those records to understand what Michael Gira and Co. have created on their last three opuses.
Make no mistake, seasoned listeners hear facets of every era of Swans' long history on their most-recent masterpieces, 2012's The Seer and 2014's To Be Kind (and, to a lesser extent, 2010's My Father Will Guide Me up a Rope to the Sky). But Swans sound so much more sprawling, more cinematic today that you can't help but wonder how it was even possible for the music's intensity and range to grow so much. Still, neophytes find it plenty rewarding to blindly dive into those two latest masterpieces and lose themselves in the catharsis, the horror, the pain, the redemption. No matter your perspective, great music is universal, and everyone who experiences Swans on record or in person comes out of the experience completely shattered, and best of all, equals. — A.B.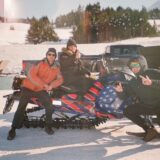 9. PARAMORE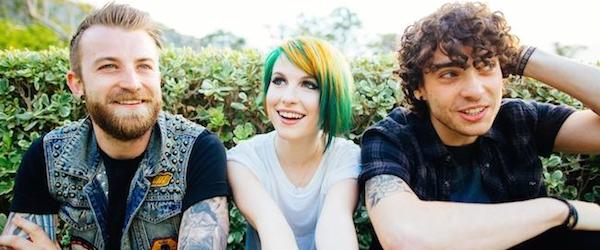 Let's face it, even if you enjoy the Black Keys, Kings of Leon, Cage the Elephant, or whomever, this is a pretty crappy era for Rock Stars™, with both personality and artistic achievement becoming rarified as ever among acts who can actually fill a stadium. Enter Hayley Williams, who's got star charisma and sass to spare, inspiring none other than Taylor Swift to attempt revenge-punk homageon 2010's conspicuously "Misery Business"-esque "Better Than Revenge." Most importantly, Paramore's songs have gotten better as they've grown in popularity. Starting with too-good-for-emo standouts like "That's What You Get," they began carving quartz-hard hooks out of tougher sounds for 2009's Brand New Eyes and blew the walls off entirely for 2013's Paramore, which went to No. 1 for great reasons, like the too-adorable "Still Into You" and the gospel-climaxed powerhouse "Ain't It Fun." But the epic "(One of Those) Crazy Girls," which owes the Brill Building and Weezer alike, reaches classic status solely because of Williams. — D.W.
8. TITUS ANDRONICUS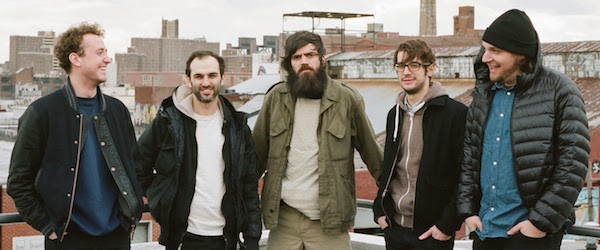 What was the most ambitious thing you did this year? Yeah, sure, very nice, but here's the most ambitious thing that Titus Andronicus nerve center Patrick Stickles did this year: poured 30 years of life experience and struggle with manic depression into 2015's most sprawling and ragged rock album, a five-act, quasi-autobiographical opera that spans 29 tracks and 93 minutes, that finds room for a clutch Seinfeld shout-out and a haunting interpretation of "Auld Lang Syne," that relishes in splashy piano licks and weary guitar sprints. The Most Lamentable Tragedy is so bold and uncompromising that it has retroactively turned 2010's The Monitor — a critically lauded concept album infused with Civil War imagery — into Titus' second-most challenging and grandiose LP; that's no small feat.
To those with a soft spot for rock'n'roll ideology — be it arena or indie — Titus Andronicus are likely the keepers of the flame; to less sentimental types (or those actively looking to kill the previous generation's idols) they probably represent everything that's exhausting and outmoded about rock music. This is the kind of band that inspires reactions that strong — and sentences this overstuffed. Their mixture of self-indulgence and sincere sense of camaraderie is both their appeal and repellant; their overzealous dedication to the airing of grievances is both their fatal flaw and their greatest asset. — K.M.
7. DEAFHEAVEN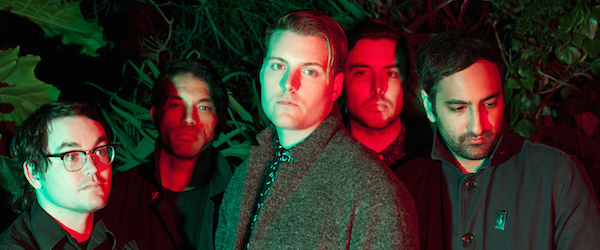 There aren't enough bands whose very existence is upsetting to people. That used to be the case for Deafheaven, the San Franciscan act led by the core duo of guitarist Kerry McCoy and vocalist George Clarke, whose omnivorous approach to black metal's curdled atmospheres and astoundingly normal stage presence (that is, sans corpse paint) constantly ruffled feathers in the traditionalist scene that birthed them. Still, as the years have passed, the haters have either shut up or been drowned out by the band's airliner-engine take on shoegazing guitars and squelched vocals. Deafheaven have grown more gnarled, intricate, and affecting as the acclaim from outside the metal community continues to pour in, a sign of the Internet era's blurring lines between listeners. They're the most successful suggestion that there's room in a record collection for both Bathory and Souvlaki — and if purists are unwilling to acknowledge the slippage, well, they can just play louder. — C.J.
6. PROTOMARTYR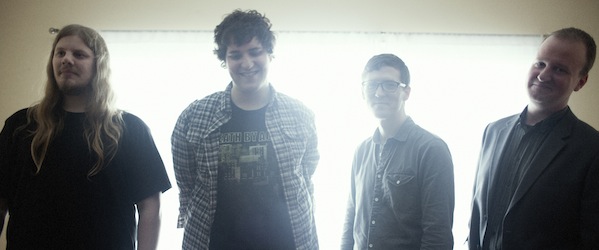 The power of Protomartyr is best demonstrated in a lyric like the repeated "The eyes of Kayrouz are upon you!," delivered over wire-taut bass and uneasily cascading drums on "Dope Cloud." Like all of masterful parent album The Agent Intellect, you know how it feels (cold, foreboding, but maybe a little comforting in its own cynical way) before you actually know what it really says, the fact that it's a reference to an omnipresent Detroit billboard can mean exactly as much as you want it to. Led by thirty-something frontman Joe Casey, these four purveyors of Motor City moroseness have reached a place where their post-punk-derived (but singularly voiced) greyscale rock hits you in the gut before it flatters your intellect, like a pub encounter with a stranger who starts a fight with you for no reason before getting you to really think about James Joyce. Simultaneously the most jaded and the least defeated band in America, Protomartyr are the best evidence this century that you only get more punk as you grow older. — A.U. 
5. AGAINST ME!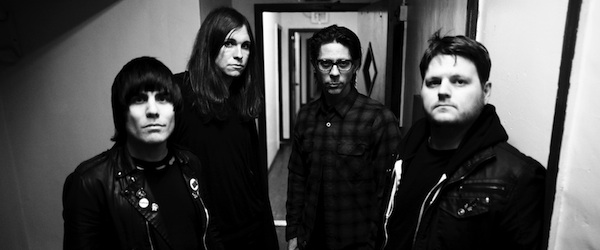 "Come on and ache with me," Laura Jane Grace offered on one of the best songs on 2010's underrated White Crosses. It was a beautiful sentiment; sympathetic and lived. But it wasn't nearly good enough for Grace, who — after publicly announcing herself as transgender in 2012 — came roaring back with 2014's Transgender Dysphoria Blues, now demanding that you cry, sweat, and bleed with her as well. The album more than earned all three, Grace mixing guttural howls about her lifelong displacement with gorgeous, Morrissey-like meditations on death and isolation, while her band blasted through one of the tightest collections of rockabilly-indebted punk rock since X's Los Angeles. And as Grace predicted ("Imagine me, six-foot-two, in heels, f**king screaming into someone's face"), the band has only become more ferocious live, as ably boasted by this year's blistering double-LP set, 23 Live Sex Acts. "Do you remember when you were young and wanted to set the world on fire?" the singer asked on another White Crosses highlight. Nearly 20 years into their career, Against Me! continue to actually do so on a nightly basis. — A.U.
https://youtube.com/watch?v=8FBxnAP7Ox8
4. PARQUET COURTS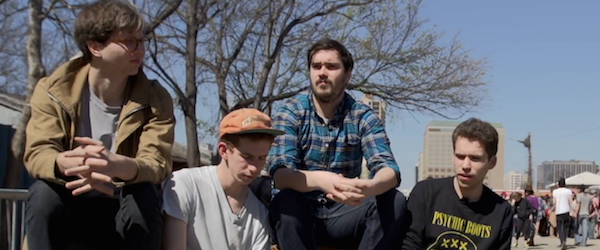 "Everyday it starts… everyday it starts… anxiety," is how Parquet Courts' alter ego Parkay Quarts began 2014's Content Nausea, the last thing we heard from either incarnation. Because yeah, queasy energy is this band's biodiesel. Their oft-cited forebears Pavement and the Minutemen had a confidence about their noise, like they knew something we didn't, and we had to play along like we did to keep up. But Parquet Courts stammer out everything they know, like they're being bawled out in an interrogation, with frantic two-chord music to match on songs like "Sunbathing Animal" and "The More It Works." Andrew Savage's non-voice only makes the tender moments — the taffy-pulled epics "Uncast Shadow of a Southern Myth" and "Instant Disassembly" — more relatable, if not, dare we say, sweeter. It's numbing to keep comparing them to Pavement and the Minutemen, fellow standard-bearers whose scrappiness kept their endless run of quality product surprising, but in the 2010s? No one's doing better at what even the stingiest arbiters of the term consider "indie rock." — D.W.

https://youtube.com/watch?v=JnN1YSa08mI
3. VAMPIRE WEEKEND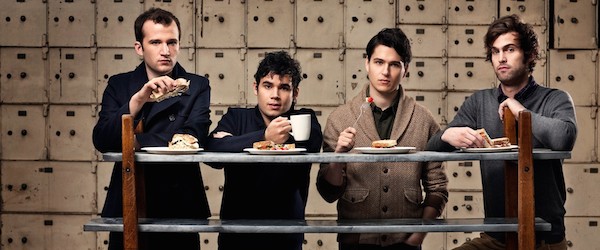 "The world has spoken, and it prefers genuine fakes to fake genuines," Ezra Koenig told former Hipster Runoff mastermind (and forever hipster icon) Carles recently. "Mid-2000s indie was full of fake genuines." You could say the same thing about his band, Vampire Weekend, the so-called "Upper West Side Soweto" four-piece that launched a thousand Afro-pop appropriation thinkpieces before graduating, just five years later, to performing for a packed Barclays Center in downtown Brooklyn. The world has also aged, and so too has the New York-centric band: Their most recent album and crowning achievement, Modern Vampires of the City, affirmed life while questioning age with burnished orchestral swells and the footfall rhythm of summertime strolls in the West Village. Songwriters Koenig and multi-instrumentalist maestro (and dosa enthusiast) Rostam Batmanglij have reached an existential singularity that's more than a genuine fake — it's the voice of the most self-doubting generation. — H.B.
2. SLEATER-KINNEY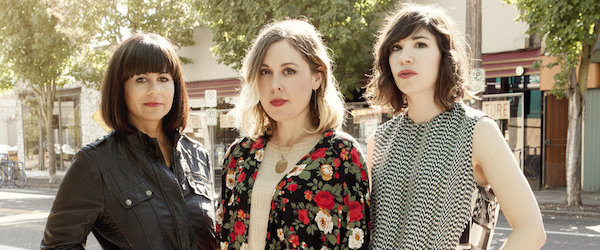 When Sleater-Kinney returned after nearly a decade away, the trio didn't miss a beat: 2015's No Cities To Love was an especially poignant, pointed rumination on the complexity of emotional and social power dynamics, and the restorative abilities of strong friendships. Perhaps even more tellingly, the trio emerged from their hiatus as an even better live band than they were before — a rather impressive feat, considering the group was historically ferocious to begin with. Chalk this up to the innate, almost psychic chemistry between each member of the trio: Corin Tucker's guttural shrieks seamlessly intertwine with Carrie Brownstein's forceful yelps, while the pair's needling (but fluid) fuzz-punk and blues-tinged guitars enhance Janet Weiss's take-no-prisoners drumming. The members of Sleater-Kinney are constantly challenging themselves — and audience members — to refuse the status quo and always strive for forward motion and progress. — A.Z.
1. DEERHUNTER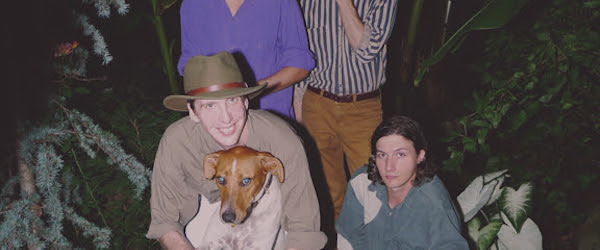 If list-making is like fantasy football — and, according to Bradford Cox, it is — then Deerhunter have supreme bragging rights. A decade deep into their lifespan, the Atlanta foursome — led by Cox and anchored by guitarist/sometimes singer Lockett Pundt, bassist Josh McKay, and drummer Moses Archuleta — have established themselves as the most consistently compelling rock band of the 21st century. Every Deerhunter album has its own distinct identity and color palette, whether it's the neon-red fury that dominated 2013's Monomania or the hypnotic, deep-purple ambiance that distinguished 2007's Cryptograms. "I'm not a control freak," Cox tells SPIN over the phone, acknowledging the perception that he's an art-rock eccentric prone to micromanagement. "I just have a high standard."
It shows. Deerhunter are by no means the only act to change directions from album to album, but no other rock band — certainly no other rock band to emerge in the Internet age — pinballs between extremes quite so furiously or successfully. Their debut, 2005's audaciously titled Turn It Up Faggot, introduced Cox as a noise-rock aficionado fascinated with crucifixion imagery; the breakout, Cryptograms, grew from that cesspool but preferred to wallow in throbbing psychedelia and tape loops; 2008's double helping — the mostly straightforward and satisfying Microcastle and its consciously avant companion, Weird Era Cont. — represented a bid to be taken seriously and rise above the comments-section gossip that dogged the band upon their entrance to minor fame; for their magnum opus, 2010's Halcyon Digest, Deerhunter bathed in spectral dream-pop and fashioned one of the most acclaimed rock albums this decade has seen; its confrontational successor, Monomania, searched for salvation in self-lacerating garage-rock. Now we have another stylistic pivot with the serene-seeming Fading Frontier, which continues the band's career-length winning streak.
A crude reading of the new record would categorize it as Deerhunter's mid-life album, wherein they settle into themselves and "grow up" — the subtext being they become kinda boring. It's a storyline — artist makes a difficult record, experiences a life-changing incident (in this case, he was hit by a car while walking his dog last December), then makes a comforting record — that the 33-year-old Cox takes exception to. 
"We're leaning too much into 'Bradford is happy' narrative," he counters, adding that life isn't so neat that your problems are suddenly solved once you reach a certain age and get comfortable spending your nights at home. "You have anxiety and then it fades, and then it comes back," he says. The happy and the sad can happen at the same time. When asked about the accident with the car, Cox downplays its significance; when asked about the breezy aura that Frontier emits, he shrugs it off matter-of-factly: "We recorded in the springtime."
The trope of a group following an alienating record with a (relatively) calming one is a part of rock'n'roll mythos; in that sense, Deerhunter's latest shift isn't unique. What is surprising, though, is the potency of Fading Frontier — the band may have tamed their sound, but their powers haven't dulled a bit. In fact, they've streamlined a lot of the threads that have made them so fascinating for so long. Cox's lyrics remain cryptic: resistant to straightforward reading, romantic but not about romance, an enticing blend of menace and sensitivity. His fixation with malt-shop balladry continues to pay off with "Take Care," the LP's centerpiece and a serious contender for the single most gorgeous song in the Deerhunter oeuvre. The partnership between Cox and Pundt is distilled into the somehow first-ever duet between the two on the almost radio-ready single "Breaker." And most fulfilling is the fact that the band's seventh album is their gentlest and, classically speaking, their prettiest-sounding to date.
Say whatever you'd like about the songwriting, but Cox insists, "If you say it just doesn't sound good, well, then I'd say you don't know anything about capturing sound." And he wouldn't be out of line; the production on Frontier — handled by Deerhunter and collaborator Ben H. Allen, who also helmed Halcyon Digest — is the crispest the band has ever had. "Breaker" in particular, with its oceanic imagery and "sunlit synth pads" (as Cox calls them), typifies the open-skies clarity that's largely on view.
But, as always, there's a darker lining to Deerhunter's songs, layers to their craftsmanship. The aforementioned "Take Care" laces its '50s-flirting arrangement with foreboding lyrics that reference corpses, loneliness, and a crippled hand waving bye-bye. "Ad Astra," written and sung by Pundt, also hovers on the record's nocturnal side and closes by sampling a slice of anthologized Americana.
Admittedly, Deerhunter hasn't been at the center of too many discussions about music in 2015, but what other band has? What's striking about this most recent full-length — and, really, this moment in Deerhunter's career — is that it's the work of a band with tremendous confidence. They may not have arrived at the happy ending that rockcrit groupthink is all too happy to peddle, but they have arrived at a point where they know themselves and their strengths, and they're operating on their own plateau. Over the last ten or so years, they've grown from the sort of outfit that couldn't be more than a paragraph's distance from the word "blog" to becoming a modern indie-rock institution.
Deerhunter have given us a true rarity in 2015: a new legacy band. Even better, they show no indication of being past their prime. This is a quiet coronation for them; they're the kings of this frontier, whether it's fading or not. — K.M.
You can enjoy this playlist on the go! Download MixRadio for free here