"I think this is rigged," Marissa Paternoster confides, after the first winner is a birthday girl from the Upper West Side named Lisa. The 28-year-old frontwoman of Screaming Females has brought her band to Le Bingo, a game night and weekly staple at (Le) Poisson Rouge hosted by drag queen Linda Simpson.
Seemingly shy at first, Paternoster's enlivened by the promise of drink specials and cheap prizes, rubbing her hands together exaggeratedly like a nefarious oil tycoon at the start of each round, cracking her knuckles and banging her fists on the table. After learning I'm a fellow New Jerseyan, she cheerfully brags about peeing in the parking lot of the Cherry Hill Mall ("I'm from Elizabeth but I had to pee. End of story."). At one point, she notices my bingo card has a near-row of four drawn numbers and grins, shaking my shoulders encouragingly. Her competitive bingo vocabulary is full of archaic, beer-enhanced expressions like "Oh snap!" and "No they didn't!"
Simpson hasn't arrived yet, so the house DJ, Formica, is handling bingo. "B10!" he yells out. "I'm going to get B10 by lesbians!"
Similarly, when B4 is called, Females bassist "King" Mike Abbate, 27, asks "Before what?" Paternoster repeats "B9" as "be-nign."
No joke is too stupid when you're rooting for a drink-specials-themed "Wheel of Chance" to land on tequila. Later, the birthday girl's party goes buckwild and dances on their table when Taylor Swift's "Shake It Off" plays over the speaker, causing Paternoster to exclaim, "This is why sisterhood is so powerful! Like, 'I feel awful right now but I will do this for you!'"
Formed in New Brunswick ten years ago by Paternoster, Abbate, and drummer Jarrett Dougherty, Screaming Females have been more or less doing the same thing increasingly well for the past decade: banging out album after album of self-produced, squealing guitar rock that's grown craftier and more distinct over time, with Paternoster's yodel rooted in such nasal precedents as Jello Biafra and the Lunachicks, and a prowess unmatched in contemporary rock guitar save for Jack White.
Album six, Rose Mountain, out February 24, won't make them as recognizable as Taylor Swift, but it is their first full-length with a proper producer, Matt Bayles, who engineered Pearl Jam's moody Binaural in 2000 and went on to produce heavier fare by art-metal stalwarts Mastodon and Isis. Once they had the "long discussion" to challenge themselves by working with a producer, they "didn't really want to entrust our next album to somebody whom we didn't have proof could record a loud guitar," explains Dougherty.
Paternoster springs to life when the Go-Gos' "Vacation" comes on, singing along as all three band members sign up for a drink ticket raffle. Later in the evening, she gushes about a particular George Michael hit: "'Freedom '90' is one of my top ten songs of all time." She calls this a recent development rather than a nostalgic one.
"From a queer man who struggled with his identity it's so challenging and interesting, but from a songwriting perspective it's also a really, really good song," she beams. Speaking of rigging: "Freedom '90," indeed begins to play over the speakers toward the end of drag bingo. "This is it!" she yells. "This is the song!"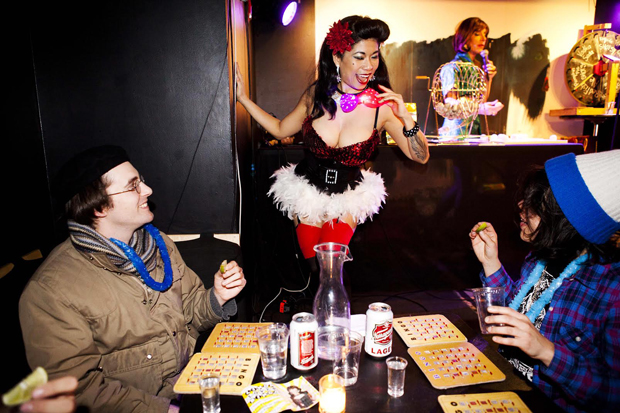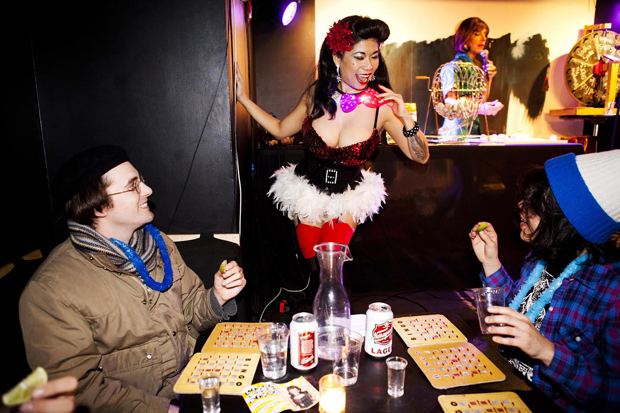 As we leave (Le) Poisson Rouge and the band hunts for midnight pizza, Dougherty tells a story about a friend attending a "radical puppet show."
"My friend was talking about evolving as a punk rocker, how he started because he was angry and wanted to break stuff and 'now I'm at this puppet show,'" Dougherty says, laughing.
Evolution has always been confusing for punks, whose ethos have become so all-inclusive that puppet shows are just as formidable an expression as a noseful of safety pins. When I ask Paternoster (who works in graphic design), Abbate (who runs a silkscreen shop) and Dougherty (who works at a coffee shop), what kind of long-term success they seek, Abbate takes a thoughtful pause before answering, "I just want to do fun shit forever."
"I want tampons on our rider," Paternoster deadpans.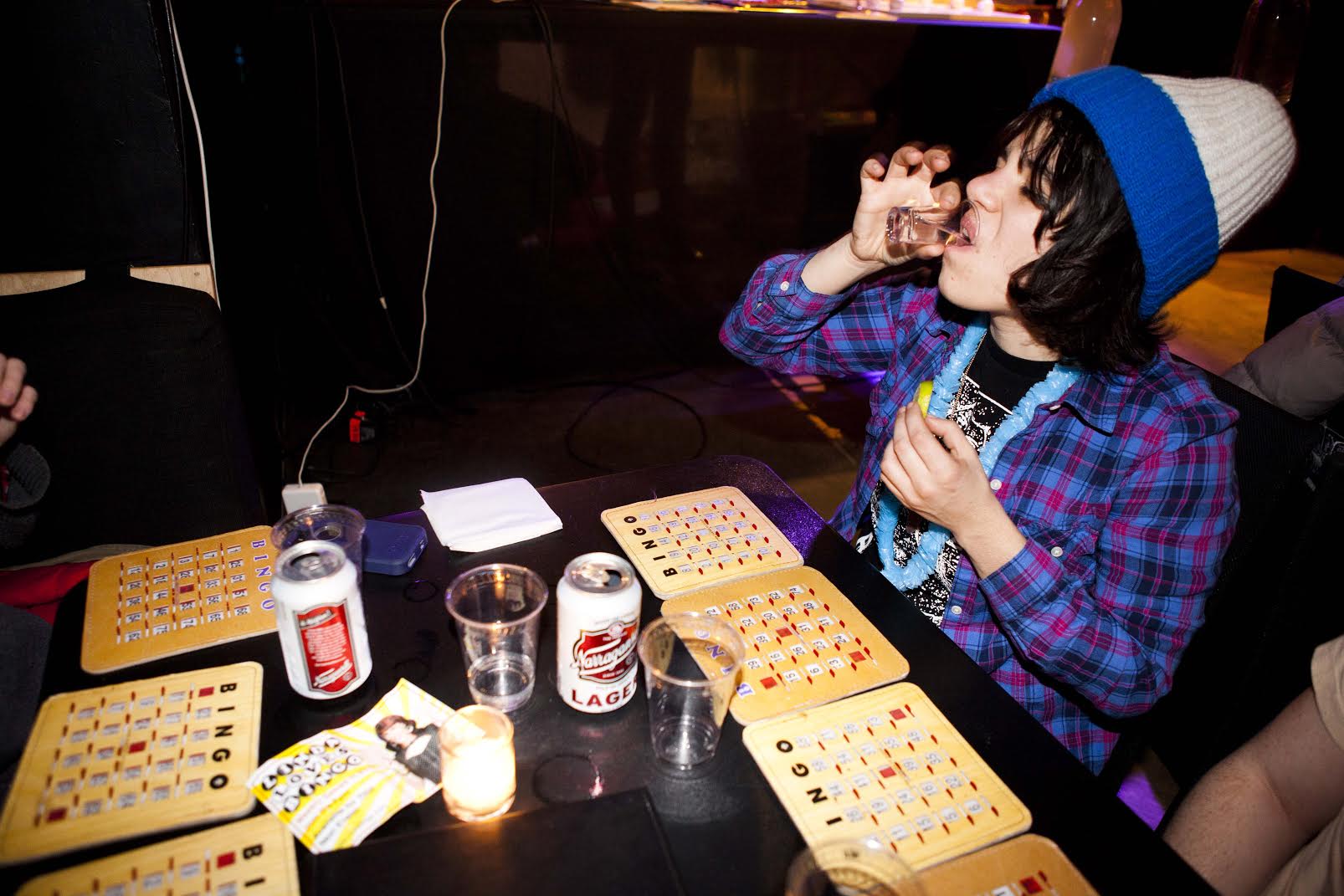 Photo by Jolie Ruben for SPIN
AFTER SEEING PATERNOSTER play in high school, budding guitarist Abbate "decided to play bass." He explains Marissa's solo-oriented guitar style with just one word: "Corgan."
"I never thought a solo was lame," Paternoster says, shrugging. "I liked Reagan Youth but I also liked Björk. I had no idea that those things were compartmentalized in any way, I just bought whatever had a cool cover."
The reticent frontwoman actually picked up her guitar as an extension of visual art itself: "I was already into drawing, and I was like, "Cool, another thing for me to do so I don't have to go out of the house. So it was just like another reason for me to be a hermit. I couldn't really find people to play with in my school."
"I never thought a [guitar] solo was lame." — Marissa Paternoster
Paternoster just threw things onto Myspace or CD-Rs in the early-'00s Napster era. "I knew that Mike existed but we weren't really friends yet. I just kind of followed him around in the hallway. I was too shy to sing in front of people."
Her senior year she became friends with Abbate and formed the band Surgery on TV, which is how their would-be drummer discovered them.
"It was like Pavement plus a jam band. I thought they were amazing," insists Dougherty.
At 31, Dougherty is the oldest member of Screaming Females, the most analytical, and the most — for lack of a better term — careerist. It was he who insisted that their next band put out a "fucking album" ("No more CD-Rs with the name scrawled across it!" he recalls.) He was a classically trained percussionist until he was 18, making him a formidable anchor for Paternoster's Claptonian barnstorm solos, holding the grid together as the band's de facto formalist.
"Both my parents are really musical, so I was expected to play music from the time I can remember. It felt like a chore for a long time. I distinctly remember my dad giving piano lessons and I fucking hated it," he recalls. "But I was like, if I play drums, neither of them have any idea how to do that, so they can't tell me what to do. It seems ridiculous now but when I was nine they were like, 'He's never gonna start playing music.'"
Don Giovanni Records head Joe Steinhardt threatened to kill himself if Screaming Females didn't let him put out their third album, 2009's scrappy Power Move, which followed 2006's similarly rough-edged Baby Teeth and 2007's even rawer What If Someone Is Watching Their T.V.?
"I have a pretty dark sense of humor," Steinhardt says, laughing over the phone. The 30-year-old co-founder of the staunchly DIY Don Giovanni started his influential enterprise nearly in tandem with its eventual flagship band. Mutual friends let him know that if Screaming Females ever put out a record on an actual label, they'd want it to be Don Giovanni, which Steinhardt to this day maintains that he "runs out of his closet."
"We were friends and I'd help them with shows, give them advice on what to do to sell their records and whatnot," Steinhardt says. "They were getting offers from these larger independent labels that are very corporately run and I was like, 'I don't want you guys to have to go to a label like that, I'll just figure out a way to do all that stuff.' Then I was like, I've got to figure out how to do what I promised them. I basically promised that I could do whatever Matador could do. Literally at the time all we could do was like, press the record."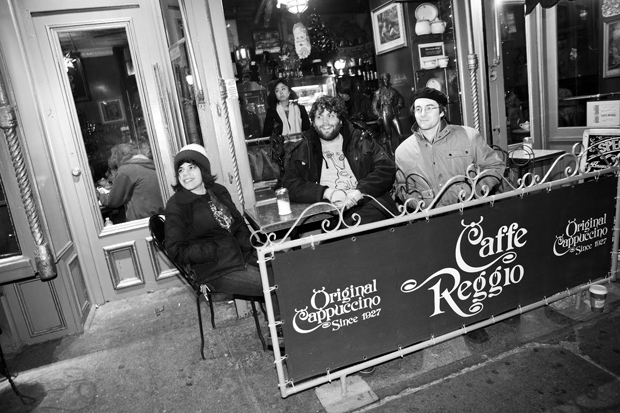 "The biggest thing I was trying to figure out at the time was what could I actually offer this band?" he says. "In my opinion, they had it all going on. They were really good live, they were putting out their own records."
Unlike many musicians and label owners who share his values, he's unafraid of what an album like Rose Mountain would potentially outgrow: "I want to be as big as Sony, I want our bands to play the biggest stages, the Super Bowl. I just don't want them to have to give up something about their music to do that. You do need to work. But you don't have to sell yourselves off to some corporation."
The Females' previous album, 2012's sprawling Ugly, was engineered by Steve Albini, whom Steinhardt refers to as an "anti-producer." Nearly double the length of their previous albums, it was an ambitious, lengthy turning point for the band simply for trying everything: psychedelic blues ("Doom 84"), ripping pop ("Help Me") and even a chamber ballad ("It's Nice"). Its opening bid "It All Means Nothing" signaled a less insular, more statement-oriented Paternoster: "I'm on a mission to smash the mirror / Get myself off the scale."
"A lot of reviews when Ugly came out said every song sounded the same," Abbate says, sarcastically. "So maybe you should go back and listen."
The new album is even more direct sonically, like a cleaned alt-rock bedroom with all the posters framed neatly rather than crudely taped and half-hanging off the walls. You can hear Paternoster's high-school faves much more clearly in the Alice in Chains crunch of "Ripe" or the bass-heavy Pixies crawl of the 90-second "It's Not Fair." They find their best Siamese Dream- and Superunknown-indebted grooves yet in "Triumph" and "Criminal Image," the latter of which finds her "gathering cups of your tears" and even features a funky piano breakdown.
Considering the rarity of bullshit-free power trios in 2015 indie rock, it's no surprise that over their first decade, the band has won over such torch-bearing predecessors of rawk as diverse as Ted Leo, Against Me!, and Garbage, whom they ended up touring and collaborating with on a scorched-earth cover of Patti Smith's "Because the Night" for a Record Store Day single.
"Laura Jane Grace introduced me to Screaming Females," Garbage frontwoman Shirley Manson says via email. "She was on tour with them and sent me [2010's] Castle Talk as an iTunes gift because she knew I would love them. Marissa's voice really jumped out at me, and I loved the rawness of the band, too."
"On 'Because the Night,'" Dougherty says, "My punkest punk friends in the world were like, 'This is the greatest thing I have ever heard you guys do!' People who only listen to like, crust punk, were reposting on our Facebook: 'My friends, killing it!'"
"I think a lot of people were excited that we crossed over to a world that a most people from our scene don't have access to," Paternoster explains. "And not necessarily that they all want access to that world, it's just interesting that we had this moment and made this really high-end recording with these people that we love, who made Nevermind, et cetera. They're proud of us — it's the one time we were on MTV, on some weird fashion show. Even though MTV isn't worth much in terms of cultural value anymore, they were excited for us in terms of our personal narrative."
"We don't have a 'Flagpole Sitta' or anything," Abbate says.
Dougherty adds, "I wonder if anyone comes to our shows if they haven't seen us before and they're like, 'Why didn't they play 'Wild,' that's the one with the most hits on YouTube?'"
"There's no such thing as a hit anymore," says Abbate. "What was the band last year that was No. 1 on everyone's list? Does Run the Jewels have a hit? No, they just made a really good album that people wrote about and liked."
WALKING UP TO DOUGHERTY'S PLACE on an icy January day in West Philadelphia — a blue and orange rowhouse that doubles as a DIY basement venue for shows once a month — I hear the trio jamming on some psychedelic, '70s-sounding volcano riff that's probably one of their own.
"This is a bad first impression," Paternoster says, before launching into an unrecognized tune she says they haven't done in a long time.
Their practice basement has Christmas lights strewn across the ceiling and drums all over the floor, with a framed watercolor of a three headed baby on the ceiling. The only available furniture is a drum throne. Paternoster is seated and Abbate is taunting that she looks like a blues player. "I'm B.B. King!" she complains. "I was going to sing today but I forgot my strap! So I had to sit and I don't like to sit and sing because then I look like I have a terrible illness or something."
The band runs through a few of the new songs ("Ripe," "Triumph,") along with many that haven't been in the setlist in years. Not necessarily to do them live, Dougherty tells me, just to challenge themselves.
"We could probably play a good 40 songs from our catalog at any given time," says Abbate proudly.
They try 2012's "Something Ugly" and abort in the middle because Dougherty doesn't remember how the chorus goes. They make a small run at Metallica's "Enter Sandman" and pack up. Dougherty tells Abbate he should invite someone named C.J. to their next show.
"He'll probably fucking bail on me," answers Abbate. "Not because he's a flake but because that's what I do to people."
"I felt like my body was on fire." — Marissa Paternoster
Abbate is the quietest and youngest Screamale, the driest joke-teller, who occasionally shrugs out a notable confession ("I'm not a good communicator"). On their earliest tours, when the band's repartee was decidedly less telepathic, he was the one who'd get wasted when faced with a problem.
"Like, 'Mike, you okay?' And he's like, [exaggerated slurred voice] 'Fuck yeah!'" says Dougherty, laughing. "With me it was trying to overprocess, always getting in everybody's face: 'You sure nothing's wrong? You sure nothing's wrong?'"
And Paternoster would go days without saying a word.
"I cried before making Ugly," she explains. "But we were fine. That was a productive cry. I was like, I don't know why I'm crying, I'm so upset! And then Jarrett said, 'Your blood sugar's low' and handed me a soda."
"When we started having arguments, that's when we started getting productive," Dougherty says. "The unproductive stuff — "
" — is when you don't talk," Paternoster interjects. "It's like when your parents get in a fight: 'We're just having a discussion!'"
"Loudly!" adds Dougherty.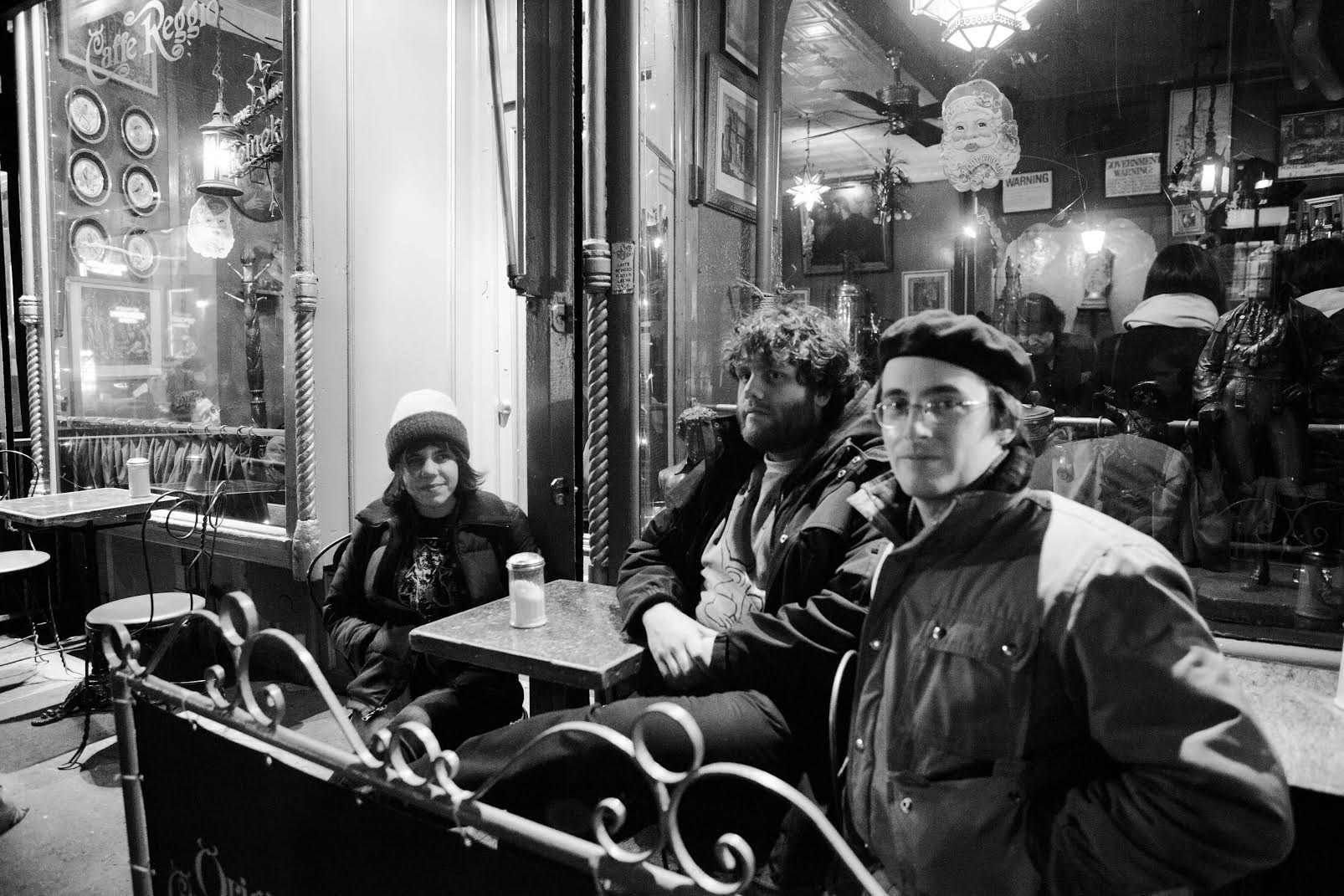 Photo by Jolie Ruben for SPIN
After Ugly came out in spring 2012, Paternoster came down with mononucleosis and they canceled a tour. After the summer off, the band tried again, booking dates with Garbage and driving to Chicago to record a couple new songs at Albini's Electrical Audio.
"During that session Marissa's like, 'I'm sick again, completely fucked up.' The next week when we'd gotten to the west coast, it had gotten really bad," Dougherty explains. "We made a really important decision right then — I think we'd played one show with Garbage at that point, and these were gonna be the biggest shows we've ever played, a real honor just to do that with one of Marissa's favorite bands growing up. So she made the decision to finish out these shows and cancel everything for the rest of the year. I think if we hadn't, I don't know if we would be here right now."
"I felt like my body was on fire," says Paternoster. "I also didn't sleep and kept everybody up all night. Like every night."
She was also breaking up with her partner at the time, "which was very annoying," Paternoster recounts. Her close friends and family insisted she had to come home immediately.
"That's all really well-intentioned, and really good advice," says Dougherty. "But I don't know if people outside of our experience would know how crushing that would've really been."
"I wasn't gonna come home," Paternoster says. "I had to get kind of drunk before we played, so I couldn't feel how much everything hurt. I honestly don't know how I did it, but I did it."
As for relationships, this band kind of gives up. "All of my past girlfriends have had big problems with me touring. It's hard," says Paternoster. "I get it too, I wouldn't want to date me."
"Who would want a partner that you never see?" Abbate asks.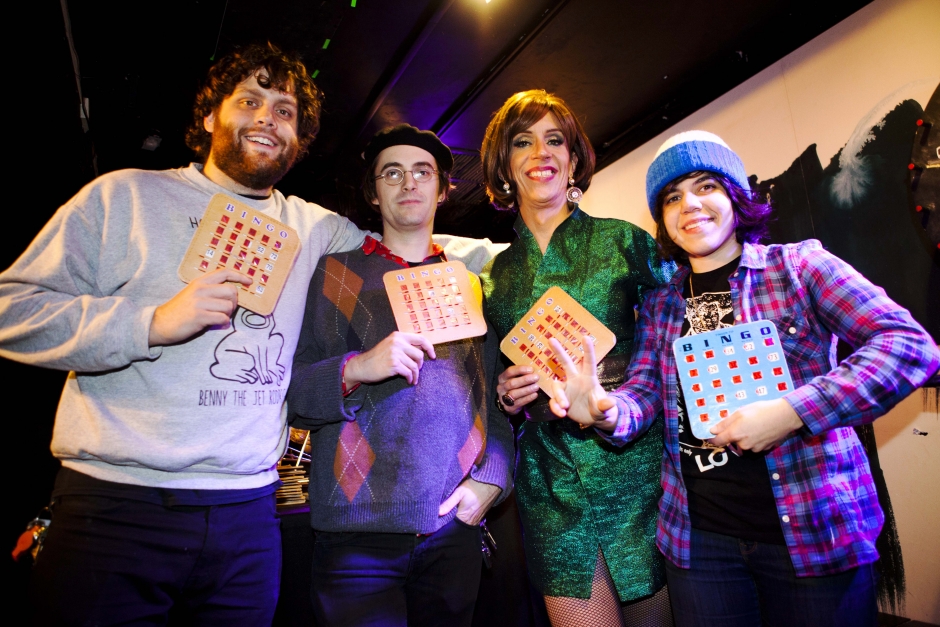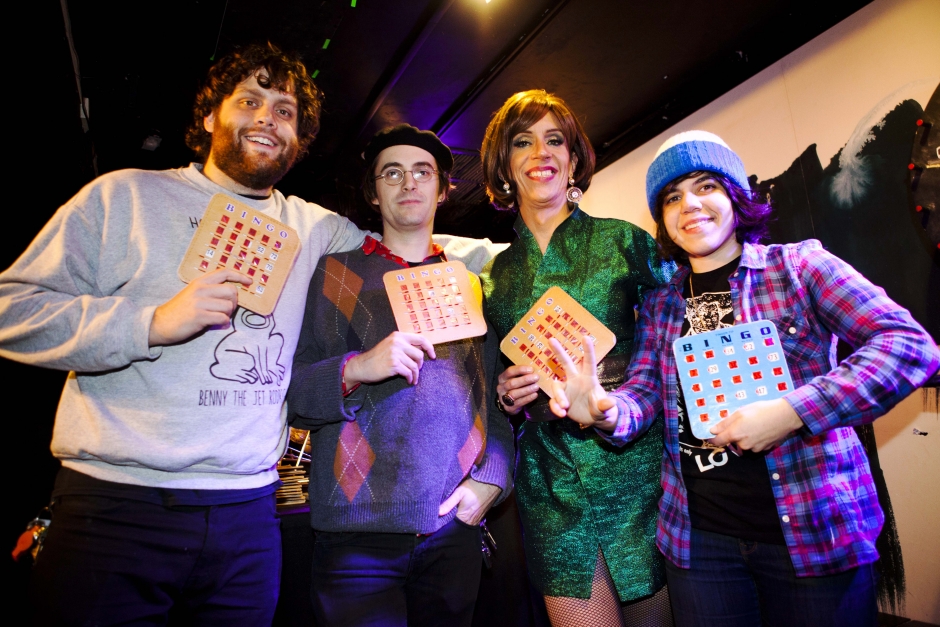 ROSE MOUNTAIN IS A REHABILITATION CENTER in New Brunswick, just off of New Jersey's Route 1 ("Not even the highway, an exit ramp," says Abbate). Passing by the place "hundreds of times" in her life, Paternoster finally wrote the phrase down in her sketchpad because it "sounded really pretty." She'd described it as a drug and alcohol rehab clinic, but when I go to visit, it's actually a nursing home. Out front is a banner that reads "CONGRATULATIONS! On Another Deficiency Free Survey." It's indeed an oddity next to a steakhouse and a movie theater.
"It's right next to the AMC Loews with the grave in the parking lot," Dougherty says.
Paternoster explains, "There's some New Brunswick band, Looking Glass, that did a song about the lady who's buried in the parking lot. They're doing construction around her right now."
"[That song] was a minor hit in the '70s," Abbate says. "Someone from that band was in my parents' wedding band. My dad went up to him like, 'Hey, you were in that band that had that one hit!' And the guy was really offended like, 'You know we had other hits, too.' And nobody knew what the fuck he was talking about."
"The physicality of that place, something really important about it in my mind, gives it weight somehow," Dougherty ventures. "They have you trapped there, up against the river and two highways. So it's just physically a weird space. It's not depressing but it has a feel to it. It's not something you pass every day on the highway."
Paternoster laughs and says, "It doesn't seem like you'd get better if you went there."
Matt Bayles is very matter-of-fact about his role in producing the new album: "I tried to make this band sound like the band. I understand where they come from, scene-wise, and the last thing I wanted to do was homogenize them," he says over the phone. "I don't think I historically have, but I don't want to be viewed as someone who dumbed down a band."
Rose Mountain doesn't sound terribly different from the other Screaming Females records, except in the ways you'd expect: cleaner production, more bombastic hooks from years of woodshedding, and smoother vocal turns from an already legendary guitarist who finally made her singing a priority. But don't expect easy answers in the words.
"I would say that a lot of Rose Mountain is kind of sad, but it's a little less angsty-teenager-writing-in-her-Livejournal," says Paternoster. "And maybe a more mature way of analyzing a crappy situation."
"My understanding," Bayles says, "was Marissa had recently moved back in with her dad after a breakup or something. She was more inclined to make a wiseass joke about it than anything. I'd err on the side of over-respecting somebody's privacy about something rather than pull on that string to get them to like, sing differently: 'I can tell this is your breakup song and I want you to go back to that night you had the fight'…"
Paternoster describes some of her older lyrics as both "over-the-top angsty mumbo-jumbo" and "word spaghetti" inspired by her love of Pavement's riddle-like verbiage in college. Meanwhile, Dougherty and Abbate were tasked with both keeping the rhythms simple enough for Paternoster to stretch out her voice and harmonize over, while still shifting the mood. It's an about-face from Ugly's rough-and-tumble excursions, which occasionally landed in prog territory to make their dynamic point. Rose Mountain is less showy, with fancy structures whittled down to the essentials, especially choruses, like the one in "Wishing Well" that turns almost tropical verses into anthemic, chest-beating chords, with a guitar solo still squeezed in and none of it sounding cluttered.
"Marissa's a songwriter," Bayles insists. "Even though she shreds a lot."
"We wanted to make the kind of gluttonous record that the major labels try to make, but completely DIY," envisions Steinhardt. "We're doing a punk record, but at the level of a major mainstream one. The major labels just try to do something gluttonous when they think it's a band that they can sell. But they earned this."