30. FUTURE ISLANDS
Why They're Here: Samuel T. Herring's invigorating dance moves reached a critical cultural mass when Baltimore's melancholic emerging synth-poptimists made their immediately viral TV debut with the soulful "Seasons (Waiting On You)" on Letterman — and the inimitable host then imitated them. While such moments are Internet-famous, their fourth album, 2014's urgent, soaring (and, for the first time, Billboard-charting) Singles, will never stop feeding us daily soul with its #feels-inducing melodies and bouncing kick drum.
Why They're Not Higher: For the simple and arbitrary reason that life isn't fair, only the good die young, and other vaguely comforting aphorisms. Seriously though, Future Islands are a little too intense for the mainstream: Herring's deep-throaty growl and spastic stage presence is not for the faint of heart, especially while their elegies to new wave squeeze that particular organ so continually.
Finest Moment: Beyond the obvious choice, "Tin Man" from 2010's In Evening Air was an early highlight. — HARLEY BROWN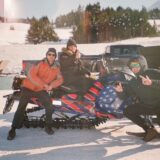 29. TORCHE
Why They're Here: For a metal band to crunch and soar in equal measure is all too rare, but Torche manage to ascend to the heavens while also quaking the earth below with their dual-guitar jetstreams. They don't mind throwing in a little hair-metal strut into their Maiden-esque majesty, either — how many rock bands of any genre would have the balls to title a single-worthy song "Loose Men"?
Why They're Not Higher: This year's Restarter might not quite be the equal of 2012's Harmonicraft in pinball-machine sonic exuberance, though it's no less grandiose for its relative torpidity.
Finest Moment: "Out Again" from 2010's Songs for Singles EP, the most epic of the band's many scorched-earth album closers. — A.U.
28. OUGHT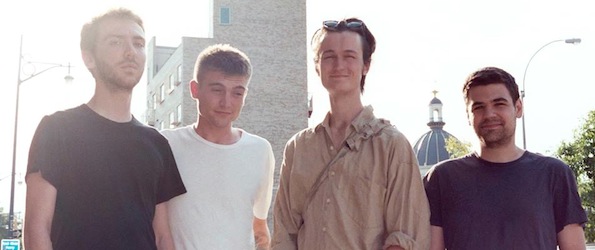 Why They're Here: Formed in Montreal in 2012, the Canadian-via-New Hampshire quartet has released two stellar albums in as many years. Last year's More Than Any Other Day and last month's Sun Coming Down revel in post-punk expressionism, accented by Tim Darcy's Fred Schneider-esque delivery and wry lyrics that accent the band's angular guitar shapes wonderfully.
Why They Aren't Higher: These guys have barely been together for three years, so there isn't a huge amount of material out there. However, with two extraordinary records out in quick succession, the future looks bright.
Finest Moment: "Big Beautiful Sky" from Sun Coming Down, Darcy's sarcastic, high-school screed against small talk and how it distracts from thinking about death. — C.O.B.
https://youtube.com/watch?v=iP0lwQreha8
27. THE BODY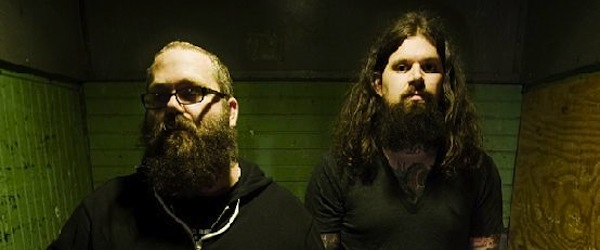 Why They're Here: In recent years they've been happy to collaborate with any similarly dispositioned metal act, but that's just about the only thing that this Providence-born noise-metal duo will do with a smile on their face. Their seeping take on sewer-dwelling doom has become only gloomier and more nihilistic with time, coming to a low (or high, depending on how you're looking at it) point with their austere solo collection Christs, Redeemers in 2013. Few do depression better.
Why They're Not Higher: Their best work to date (2014's I Shall Die Here with the Haxan Cloak and this year's You, Whom I Have Always Hated with Thou) has come with the help of outside forces.
Finest Moment: The gnashing terror of "Hail to Thee, Everlasting Pain." — C.J.
26. DIRTY PROJECTORS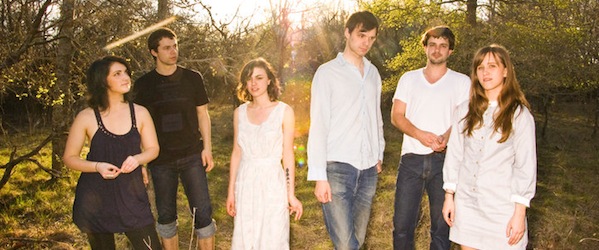 Why They're Here: Of all the acts to break out in the landmark indie year of 2009 — Animal Collective, Phoenix, Grizzly Bear — Dave Longstreth's bizarro choir is the one that most sound like virtuosos on their instruments, having followed an alt-R&B blog hit ("Stillness Is the Move") and a Björk collabo (Mount Wittenberg Orca) with their most melodic and trickiest album yet, 2012's Swing Lo Magellan.
Why They're Not Higher: It's been three years since their last release. Get it together, DPs.
Finest Moment: Swing Lo remains one of the twistiest aural experiences of the 2010s, and it didn't forget the love songs. — D.W.
25. WOLF EYES

Why They're Here: The long-running Detroit noise outfit has mutated forms over the years, spinning off multiple avant godheads in their own right (former members Aaron Dilloway and Mike Connelly have gone onto relative solo acclaim), but the gutter-noise parent act has reached baffling heights as they've slowly massaged their freakouts into song-like structures that they're (facetiously) calling Trip Metal. To wit, their latest album will see release on Jack White's Third Man Records — no, it doesn't really make sense to anyone else.
Why They're Not Higher: Brutal electronic blasts and relentless in-jokes have a popularity ceiling.
Finest Moment: "Stabbed in the Face" from 2004 is the hit, relatively speaking, but 2013's ?No Answer: Lower Floors? was every bit as terrifying through subtler means. — C.J.
24. ARCTIC MONKEYS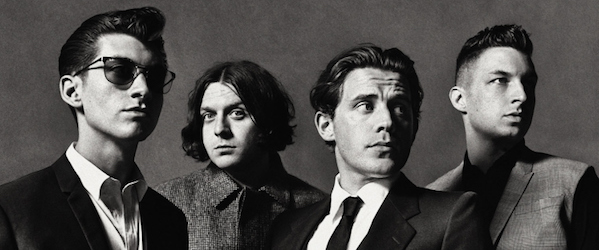 Why They're Here: How easy it would have been for Arctic Monkeys to go from buzz-band to has-beens. Instead, the Brits followed their precocious debut — 2006's Whatever People Say I Am, That's What I'm Not — with a string of albums that are better than most Yanks will admit, culminating in 2013's AM, a brooding and intoxicating set that draws just as much from TLC and Drake as it does Queens of the Stone Age and Black Sabbath. Doesn't hurt that frontman Alex Turner has the substance to support his style, either — guy has the slickest hair and sharpest pen of anyone in the game right now.
Why They're Not Higher: No solid word yet on LP No. 6, and those knowingly in vogue reference points mentioned above aren't quite as novel now as they were two years ago. Here's hoping yet another reinvention is in the works.
Finest Moment: As adored as their first full-length is, it's AM that proved this was a band whose best days might still be ahead of them. — KYLE MCGOVERN
23. BULLY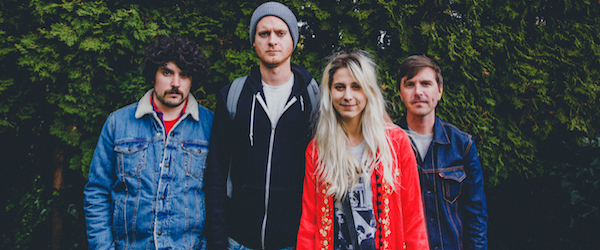 Why They're Here: "I remember getting too fucked up / And I remember throwing up." That unforgivingly blunt line alone, sung in frontwoman Alicia Bognanno's feral, raw shriek — which, one bar later, dips into a sultry exhale before spiking back up into the red — opens the Nashville alt heroes' all-killer debut LP, Feels Like, and is universally identifiable enough to be reason alone for the band's placement here.
Why They're Not Higher: Even though Bognanno sounds like she could have been writing songs since Gina sang "Sugar High" in 1995's Empire Records, Bully's debut LP came out this year. They've got some time to go before shredding on rooftop stages.
Finest Moment: "Trying." — H.B.
22. INTER ARMA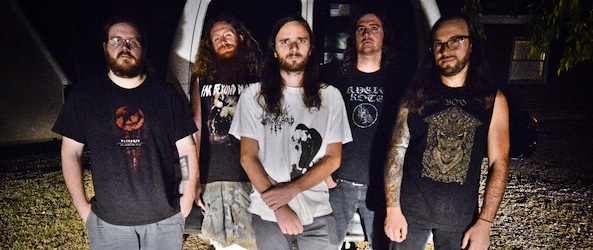 Why They're Here: An hour and change isn't nearly enough to contain the widescreen sprawl and explosive imagination found in the eight tracks of 2013's Sky Burial, a jaw-dropping LP that mixes black, stoner, and prog metal influences with Allmans bluesiness and Pink Floyd cohesion. To their credit, the band's next effort adjusted the tracks-to-length ratio accordingly, with the still-captivating 46-minute, single-song release "The Cavern."
Why They're Not Higher: For whatever reason, the band has yet to experience a moment of Sunbather-like crit-crossover. It's coming.
Definitive Moment: The Beatles-like static enveloping "The Long Road (Iron Gate)," as it transitions into the dusky power-balladry of "The Long Road Home" on the Burial A-side. — A.U.
https://youtube.com/watch?v=g4iKsbF4TnM
21. DOWNTOWN BOYS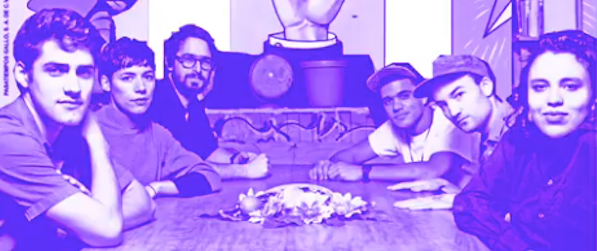 Why They're Here: Led by the irrepressible Victoria Ruiz, the hard-charging Downtown Boys confront privilege and awareness ("Tall Boys"), racial inequality ("Monstro"), police killings ("Wave of History"), and more societal ills, as Ruiz oscillates between English and Spanish chants to ensure no civic stone goes unturned. The band's live shows are particularly riotous, Ruiz refusing to let the crowd be passive participants in the experience, with motivational-speaker energy and cult-leader charisma.
Why They're Not Higher: Downtown Boys' radical leftism might be difficult to ignore, but it can get a little numbing after the 1,029th sax blast.
Finest Moment: The band's blistering 2015 debut, Full Communism. — R.B.
20. ROYAL HEADACHE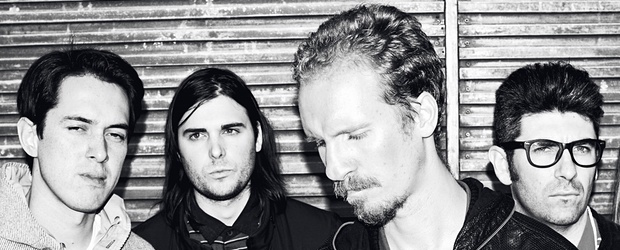 Why They're Here: No small feat to capture the agony and the ecstasy of a rock'n'roll lifestyle in 2015 the way Shogun and his Australian crew of garage-punks do. The mononym'd frontman's soul-baring vocals demand your immediate attention on both of the band's hook-heavy LPs (2011's self-titled and the recently released — and much improved — High), which wisely confront broken rock-star dreams ("My Own Fantasy") and what happens after success ("Another World").
Why They're Not Higher: One flawless album does not a No. 1 rock band make. All they need is more time.
Finest Moment: Easily their cleaner, tighter sophomore record, which shone a fluorescent light on the group's shared anxieties. — R.B.
19. JOYCE MANOR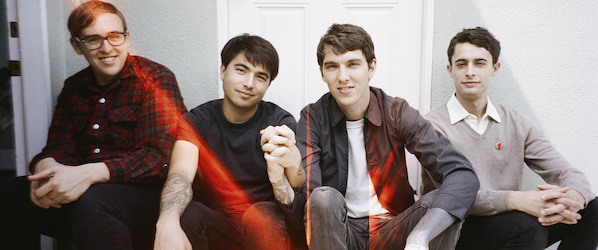 Why They're Here: They jam econo, and then some: Joyce Manor's three studio LPs clock in at a combined 29 songs and 50 minutes. They're no less affecting for their brevity, though — lamenting frayed friendships ("Leather Jacket"), diving head first into crushes ("Falling in Love Again"), and wearing their hearts on both their sleeves and their skin ("Heart Tattoo") with brilliant precision and refreshing alacrity.
Why They're Not Higher: Not everyone wants to be reminded of the emotions and moments that Joyce Manor relay with such unnerving detail, even just for 18 minutes at a time.
Finest Moment: Finding new depths of nostalgia and hurt to plumb in the Buggles' beyond-played new-wave classic "Video Killed the Radio Star" would surely rank among any band's greatest accomplishments. — A.U.
18. JAPANDROIDS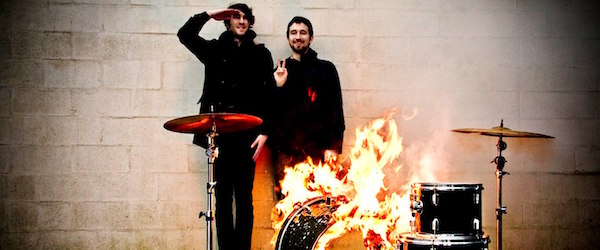 Why They're Here: It is truly hard to not love an album called Celebration Rock, though they thankfully filled it with fist-pumping all-timers to match: "The House That Heaven Built," "Fire's Highway" and "Younger Us" are merely three examples of one guitarist and one drummer taking two-man noise to its joyous limit.
Why They're Not Higher: Despite rumors of Japandroids tinkering away on their breathlessly awaited follow up to Celebration Rock, the duo hasn't been heard from since 2012. 
Finest Moment: "The House That Heaven Built" remains the geetar rollercoaster to adjudge all subsequent 2010s rock by. — D.W.
17. CLOUD NOTHINGS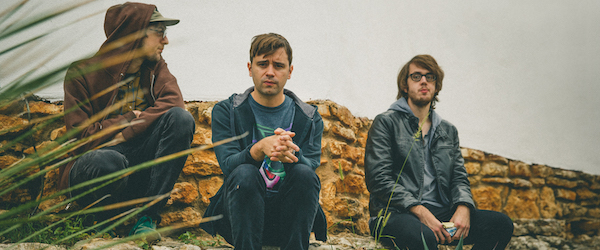 Why They're Here (and Nowhere Else): Singer/guitarist Dylan Baldi's wildly catchy gloom-punk peaked on Cloud Nothings' two most recent LPs, the panicked grandiosity of 2012's Attack on Memory and last year's cacophonous Here and Nowhere Else. The three-piece had such a high-profile 2014 that even brother in lo-fi arms Wavves' Nathan Williams grabbed Baldi this year to record the joint mini-LP No Life for Me, a totally respectable move…
Why They're Not Higher: …save for the fact that fans might've preferred another round of Baldi tunes with his power trio.
Finest Moment: Put "I'm Not a Part of Me" on repeat.  — R.B.
16. BEACH HOUSE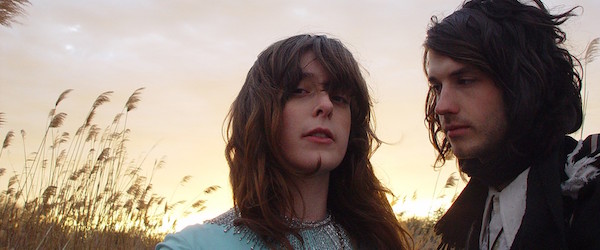 Why They're Here: Ever since the clear-skies-ahead bird calls that unfold "Silver Soul" — highlight of their 2010 mainstream breakout, Teen Dream — Beach House have become synonymous with truly dreamy (and dreamlike) indie-pop. Victoria Legrand's husky exhales and extended vowels, along with Alex Scally's clouds of keyboard melody and whammy'd guitar, are melodic yet spacious enough to evoke, and subsequently buoy, the most emotional of day dreams. Oh, and they released a pretty good album this year — and a second one less than two months later. 
Why They're Not Higher: Listening to Beach House's lethargic BPMs and indiscernible lyrics requires a lot of something not many people seem to have these days: time. With only wafts of big hooks and bigger bass, if any, the Baltimore duo capture only those willing to let themselves sink into the subtly conducted atmospherics.
Finest Moment: The one-two punch of Teen Dream and its as-good (if not arguably better) follow-up, 2012's Bloom. — H.B.
15. SUNN 0)))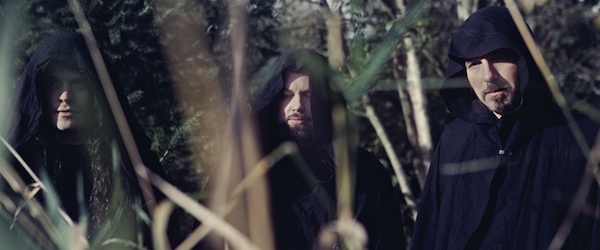 Why They're Here: The cloaked Seattle mystics distill noxious sludge metal to its grimiest components — bass riffs are stretched and slowed to distant drones that pulse like blood and run like pure primordial slime. But for all of the grim suggestions, their best records feel like revelations — complete with incantatory vocals from a host of collaborators (usually Atilla Csihar from Mayhem and Tormentor, but also Boris, noise guitarist Oren Ambarchi, and warped ex-crooner Scott Walker). The LPs remind that there's ritual, religiosity, and earth-shaking power even in evil.
Why They're Not Higher: Stephen O'Malley and Greg Anderson really only make rock in the loosest sense — there are guitars, bass, and synth onstage but it's music largely free from genre reference points.
Finest Moment: The totemic grind of their 2009 album Monoliths & Dimensions. — C.J.
https://youtube.com/watch?v=v8Djdi6z0m8
14. CHASTITY BELT
Why They're Here: Four college friends form a band, graduate to a boutique label (Seattle's Hardly Art), and assemble songs equal parts tuneful and thoughtful that play with genre (surf-rock and post-punk blur together beautifully) and spotlight level-headed gender politics ("We just wanna have fun / Grind up on everyone"). That they do so with a sense of humor (see: the press photo above) and notes of melancholy (hear: the dull ache that pervades their latest full-length) only underlines the achievement.
Why They're Not Higher: As rewarding as Chastity Belt's two albums are, this is still a band that's just two LPs into their career; assuming there will be future iterations of this list, let's leave room for further advancement.
Finest Moment: Time to Go Home, released back in March, remains an obsession and likely will for years to come. — K.M.
13. CHROMATICS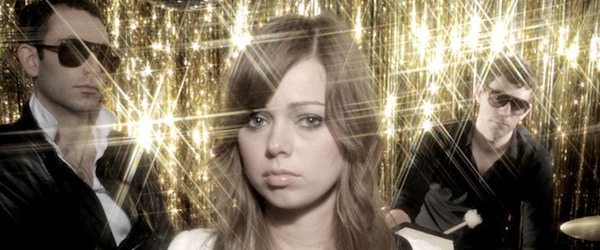 Why They're Here: Filmmaker or no, Chromatics visionary Johnny Jewel looms as one of the best directors we have right now, a master of both mood and suspense. (That electric tension when you can't tell if the night ahead is doomed or filled with promise? That's his forte.) And he's every bit as skilled at timeline trickery as Tarantino: The Portland outfit's fusion of post-punk rhythms and synth sheen feels simultaneously retro, futuristic, and distinctly of the moment.
Why They're Not Higher: Last December, Chromatics announced that Dear Tommy, the long-awaited follow-up to 2012's Kill for Love, would be out "in time for Valentine's Day" — of which year, we're not sure.
Finest Moment: After Dark 2 contribution "Cherry," with its cloaked-in-smoke cool and slow-motion sex appeal. — K.M.
12. HAIM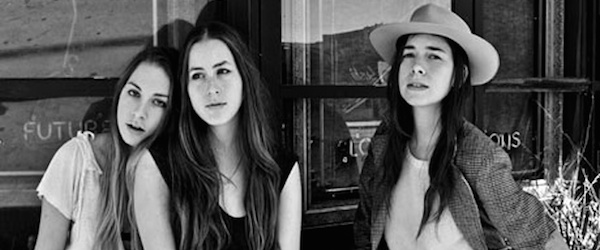 Why They're Here: A literal lifetime of playing together — first in cover bands with their parents and later as a trio — has served the sisters HAIM well. Their shared DNA could certainly explain how their combined vocals harmonize so memorably and seamlessly, but Alana, Este, and Danielle's varied musical tastes — pop, R&B, classic rock — have indirectly forced the mainstream to shake up its sonic homogeny. Plus it never hurts to be friends with Taylor Swift.
Why They're Not Higher: It's been two — almost three — years since Days Are Gone. Please put out another album.
Finest Moment: Their impossibly slick tour de force debut LP — though career-wise, it's probably opening arena dates for the leader of their #girlsquad. — R.B.
11. SPOON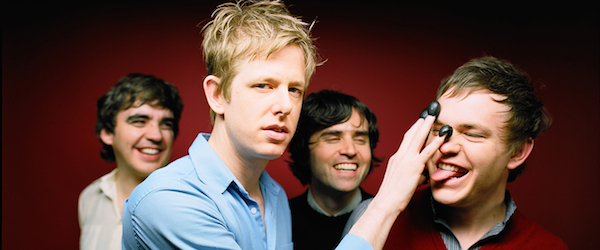 Why They're Here: The Austin five-piece's spindly riffs and fat kick-drum footfalls are the black skinny jeans of rock: sleek, f**kin' rad, and endlessly adaptable, yet instantly recognizable. Britt Daniel's twitchy coo still sounds like he's chain-smoking to avoid a nervous breakdown, as they've graduated from Telephono's slacker grunge in 1996 to, nearly 20 years later, the drily strummed ennui of They Want My Soul — all without breaking a string.
Why They're Not Higher: Ever since their middle finger to the major labels, 1998's A&R suit-parodying "The Agony of Laffitte," Spoon have been the poster men for indie rock. Like the food pyramid, they're classic, essential… but Middle America wants the the Big Macs.
Finest Moment: The band's four songs that appear in the quirky 2006 Will Ferrell comedy Stranger Than Fiction, a perfect match for the band's left-but-not-too-left-of-center sensibilities. — H.B.