M.I.A.-related developments are more or less akin to what some parts of the country like to say about their weather: If you don't like it, wait an hour, and it'll be different. Shortly after firing off a new broadside in her legal battle with the NFL over a certain Super Bowl bird, the Sri Lankan auteur has turned around and shared the striking cover art for her upcoming album Matangi.
That's the full cover art below — featuring the negative-style, fly's-view image of Maya Arulpragasam herself behind a computer cursor — along with a couple of related images the rapper-singer also posted. The image is mesmerizing in its own right, conceptually not too dissimilar from the stream-themed artwork for 2010's MAYA. Most importantly, though, it's an indication the November 5 release date for this long-delayed Interscope release just… might… actually… happen.
If that's the case, M.I.A. could hardly ask for better publicity than she has been getting from professional football. It doesn't come cheap: The NFL is seeking $1.5 million from Arulpragasam for allegedly breaching her contract by holding up her middle finger during the Super Bowl halftime show in February 2012. M.I.A. has stepped up her mockery of the football league in a new video statement, which you can watch at the bottom of this page. Calling the whole disputate "corporation dick-shaking," she points out that her middle finger came alongside footage of underage girls in sexually suggesting positions.
Another sign Matangi appears to be imminent: an official track list! Recent tracks "Come Walk With Me," "Bring the Noize," "Only 1 U," "AtTENTion," and even last year's "Bad Girls" made the cut. So did a track titled "Sexodus." Not included: "Unbreak My Mixtape" or "Doobie," which have also made the rounds lately.
As we await the sound of a song called "Double Bubble Trouble," here's M.I.A.'s full statement on the NFL, as transcribed by Pitchfork.
The NFL thing is completely ridiculous. It's been making me laugh for a while, but now it's so boring I don't even laugh anymore. So the precise moment in question, and you can actually freeze-frame this as many media outlets have. The frame you're looking for has my middle finger in the foreground, and the larger picture where it zooms out is a row of 10-15 cheerleaders, young black females, that Madonna got from a local high school in Indianapolis, and they were all under 16. If you look at them, they're all wearing cheerleader outfits, hips thrusted in the air, legs wide open, in this very sexually provocative position.
So, now, they're scapegoating me into figuring out the goalposts on what is offensive in America. Like, is my finger offensive, or is the underage black girl with her legs wide open more offensive to the family audience? That's basically what it comes down to. It's a massive waste of time, a massive waste of money, it's a massive display of powerful corporation dick-shaking. They want me on my knees and say sorry so they can slap me on my wrist. Basically, so they can say it's okay for me to promote being sexually exploited as a female than to display female empowerment through being punk rock. That is what it boils down to, and I'm being sued for it.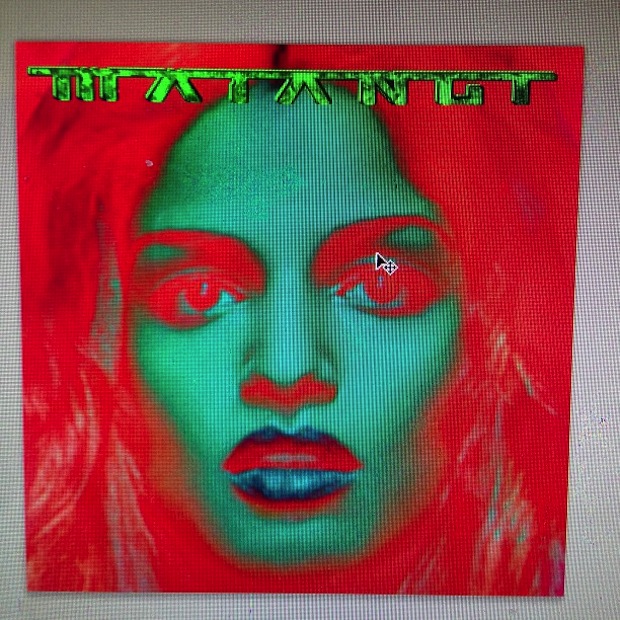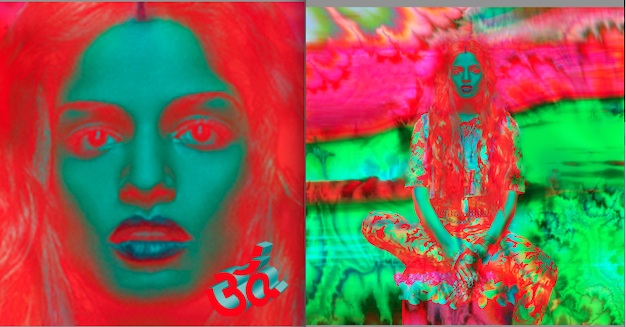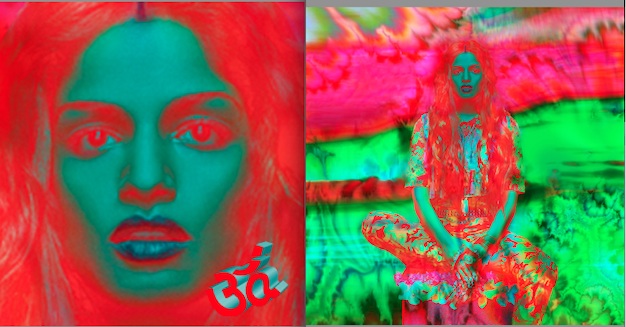 //www.youtube.com/embed/wyVh0O8DiCs
Matangi track list:
1. "Karmageddon"
2. "MATANGI"
3. "Only 1 U"
4. "Warriors"
5. "Come Walk With Me"
6. "aTENTion"
7. "Exodus"
8. "Bad Girls"
9. "Boom Skit"
10. "Double Bubble Trouble"
11. "Y.a.l.a"
12. "Bring The Noize"
13. "Lights"
14. "Know It Ain't Right"
15. "Sexodus"