SPIN's intrepid team has invaded Chicago's Grant Park, attempting to see as many of the 30 essential sets at this year's Lollapalooza as possible while avoiding the twin evils of 21st-century festivals (no, not Marilyn Manson and Rob Zombie: bad-attitude bros and foul corndogs). Although the real star of day two was the confusion and crowd-surfing of a three-hour storm evacuation, we managed to catch a few bands anyway!
Also: don't miss our instructions for seeing 48 Lolla sets from home and our guide to the fest's five most wrenching set-time conflicts. And if you're feeling nostalgic, peek back at our oral history of the very first Lollapalooza.
See what you missed: our best live photos from Lollapalooza '12.
Best Secret Jam Band: Red Hot Chili Peppers
At this point, funk-rap-rock maesbros the Red Hot Chili Peppers are a legacy act. Whether they've earned it or had it handed to them simply because they refused to quit is up for debate. But like Friday night's legacy act, Black Sabbath, RHCPs decided to do a hardcore fan-pleasing performance instead of a crowd-pleasing one. If sing-alongs are any indication, the Lolla crowd's interest skewed more towards Californication than Blood Sugar Sex Magik, but an inordinate amount of time was spent digging into lengthy, ornate jams that orbited around bass solos from Flea and swirled with subtle druggy effects. Maybe it's all just to keep Flea and drummer Chad Smith entertained, because Anthony Keidis has checked out a little bit, and new-ish guitarist Josh Klinghoffer continues to sound like he's in another band altogether. All the hits were there of course, but it was the Hawkwind gone the way of Phish funky freak-outs that kept a less than compelling performance interesting. BRANDON SODERBERG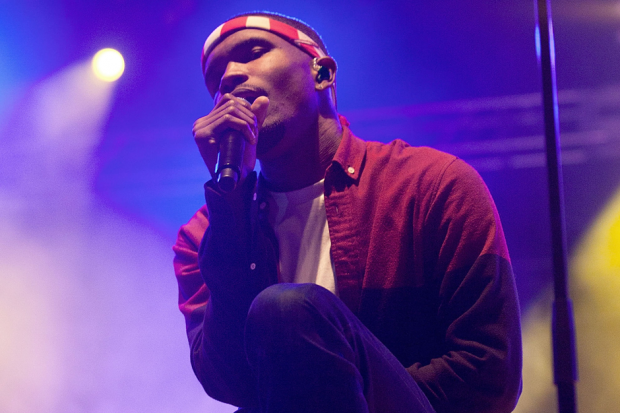 Worst Backing Band: Frank Ocean
It seems an impossible task — messing up a Frank Ocean song — but apparently all it takes is a schlocky backing band. Ocean still managed to shine on "Novacaine," but the strange arrangement and his drummer's migrating tempo was infuriating, stripping the song of its oomph and color. Other songs featured people playing in different keys, a kick drum that was mixed louder than Ocean's vocals and a poorly miked and very cheap-sounding acoustic guitar on the set-opening Sade cover. It did his songs no justice — making lush and intricate jams sound like Keb Mo' cheese. They sounded like ill-rehearsed ringers, but tour pros would have pulled it off, not mucked up in a meandering mess. Nevertheless, the audience clapped and cheered over Ocean's every utterance and fluid note-run — they were here to see him. JESSICA HOPPER
Best Reality Check: Chief Keef
Chief Keef, the teenaged rapper from South Side, Chicago, is primarily of interest because of his narrative: Youngster from a wretched part of a city going through a horrible epidemic of violence, makes visceral hip-hop birthed out of that violence, ends up with a minor (soon to be major) hit on his hands ("I Don't Like"). The music itself is unimpressive though — mostly just the Waka Flocka Flame fallout spreading through every city's rap scene. A substantial crowd accumulated for the early set at Perry's EDM stage, especially during "I Don't Like," but the performance was a street-rap debacle — too many people onstage not doing anything, raps over pre-recorded vocals, no charisma. So, it goes back to what this all means. Well, how does this sound? The set was uncompromising in its refusal to try a little harder or appeal or cross over to a previously untapped crowd. Songs like "Every Day" and "Bang," reflect a point of view that doesn't get anywhere near a big music festival, so that's something. Here was Keef and his dozen or so friends, at noon on a Saturday, providing a glimpse of the Chicago far away from the painfully white festival and the milquetoast downtown area. For a half-hour, gangsta rap reigned, raw and uncooked. It was a minor victory for the voiceless. B.S.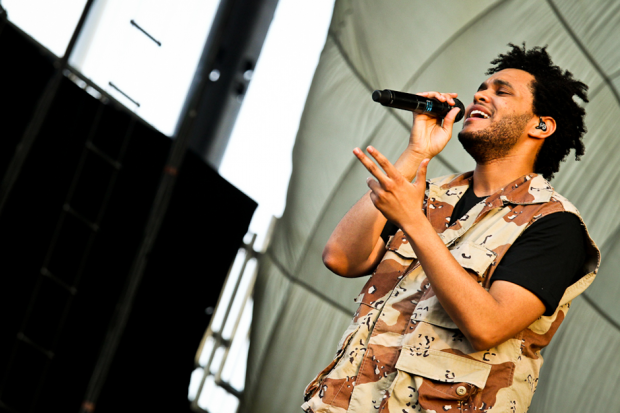 Best Too-Much-Too-Soon: The Weeknd
The R&B deconstructionist's set began with a volatile version of "High For This" — the volume pushed so far into the red that it seemed to be winning a battle with Skream & Benga wub-wubbing a few hundred feet away — and ended with sleazy epiphany slow jam, "The Knowing." Those were the highlights. The rest of the Weeknd's Saturday evening performance, pushed back about an hour thanks to the mid-day storm evacuation, seemed overshadowed by the singer Abel Tesfaye's mysterioso lothario shtick. The large screens above the stage were turned off, continuing his attempts at quasi-anonymity, which increasingly come off as cowardice or trolling; his backing band is far too conventional and guitar teacher-clean for a guy with such curated taste; and having to thank the crowd for listening just doesn't jibe with the feckless superfreak persona. In a desert camo vest, in a speaking voice that sounds like a mix of Michael Jackson and Mike Tyson, Tesfaye joked about the rain and winds that closed the fest for three hours. "That mother nature is a fucking bitch," he said with a laugh. But the Weeknd isn't supposed to laugh. He's a cold-hearted R&B snake, remember? To most of the Lolla crowd though, he's just the whiny guy on Drake's "Crew Love." B.S.
Best Medicine For A Long, Scary Day: Calvin Harris
God Bless the Perry Stage for giving these thousands upon thousands of muddy, rolling half-drunk high schoolers what they want in the form of blistering mind-the-drop dubstep DJs. But after two days of barely distinguishable sets, Calvin Harris was a fucking godsend. The Scottish producer's set was techno perfection, blending hits of now ("Save the World Tonight") with chestnuts (Chemical Brothers' "Block Rockin' Beats"), tweaking levels with a heavy hand to create drama that made all those dubstep drops seem hackneyed. You could tell by Harris' deft selection that he came up on the European festival circuit, not in cheesy Vegas megaclubs. When Harris dropped his Kelis collabo-hit "Bounce," it seemed as if every teenage girl at Lolla ran to the muddy field arms up and screaming — the universal sign for "THIS IS MY JAM!" Harris' set changed the Perry's Stage vibe which often felt heavy despite the "party" vibe of the music — what with teenagers barfing on the barriers and girls triaging their tripping, crying friends on the curb — everyone was singing along to feel-good techno and tech-house that was doing what it should: unite and lift up the crowd. The best moments of Harris' set were when choruses would explode: All the people ringing the muddy field waiting in line for porta-potties or food or walking by would simultaneously, spontaneously start dancing, everyone bouncing in unison with their fists towards the sky, cheering. After a long afternoon where the potential for danger loomed (in the weather and evacuation crowding), Harris brought a joyous Love Parade moment to Columbus Drive, delivering us to a higher state of consciousness. J.H.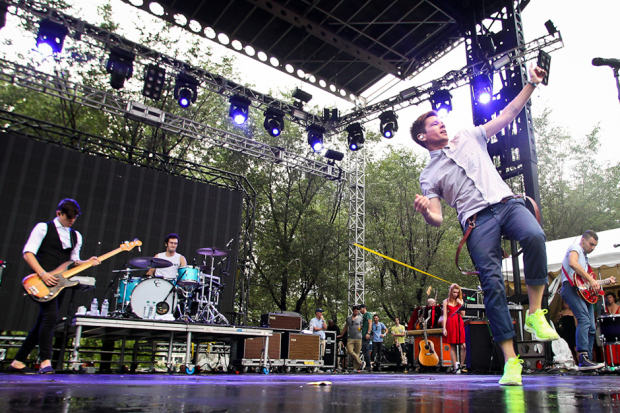 Best Retro-Fitting of the Immediate Past: fun.
Okay, so here's the deal with fun., we think. They gleefully grab from every catchy, cult alt act of the late-'90s/early '00s and put the songcraft and arch ambition in a blender. Arcade Fire's theatrical bursts of baroqueness; Neutral Milk Hotel shambling horns (the set opener was the raucous "One Foot"); and, on "Why Am I the One," Weezer and Modest Mouse. So what? Well, see, a decade or so ago, during that wretched grunting, post-grunge era, it was really that nebulous thing called "indie rock" that kept the idea of sunny hooks and sugary melodies alive. Now, a bunch of years later, we are witnessing all that resurface on the radio and in the case of standout single "We Are Young," top the Billboard Hot 100 itself. Hooks just aren't enough for fun. They aim for anthems. Their fawning fans, who packed themselves into the usually spare Google Play area — and who could not care less about post-grunge or the Shins, even — hung onto every word that weird-looking dreamboat lead singer Nate Ruess belted out. Balloons bounced around. Young ladies squealed. Dudes threw their hands up or did that stiff upper lip affirmation that these songs mean something. Ruess wore tennis ball green sneakers. B.S.
Best PSA: Neon Indian
At the moment of the evacuation, Neon Indian were mid-set, and followed Lolla's announcement with one of their own, warning anyone in the audience who were on psychedelic drugs that "everything is going to be okay," and encouraging them to drink lots of water. J.H.
Creepiest DJ Booth: Avicii
It's hard to imagine that if you are young and messed up on well, anything, that the white, two-story-tall face-mask/light up head that Avicii performs upon is not creeping you the fuck out — it is creepy if you are sober! The only way it could be creepier is if they projected eyes on it so it could watch you slipping and sliding out in the dark, muddy field. The young Swede's set of light trance felt flat despite all its anthemic cuts; despite drawing a good crowd, he'd been bested by Calvin Harris a quarter mile down Columbus Drive and tired, filthy kids were streaming for the exits — thus missing the part where the head looked like it was crying lasers. J.H.
Best Get-In-Get-Out: Twin Shadow
Sound issues once again marred an evening show over at the Google Play stage, though Twin Shadow's George Lewis, unlike Wale, didn't complain like a big baby — he just stared sexy-like at the soundman until everything was just right. And once the sound dude figured it out, the group, dead serious about their instruments and selling the performance in a way that's entirely uncool right now (for real, Twin Shadow are an unlikely candidate for best live show), rushed through an energetic set that was tinged with Duran Duran's poppy new wave, Chic's guitar riffs, all the hammy moments from the Top Gun soundtrack, and a stark, goofily dance-friendly style that sounds like Bruce Springsteen if he focused on a more brooding and rhythmic version of "Dancing In the Dark." Plus, Lewis is a secret guitar hero, shooting out laconic guitar lines that have an honest-to-god Prince quality to them. "We're Twin Shadow, short and sweet," Lewis told the crowd. A Purple Rain-like solo from "Forget" casually leaked from his guitar, and he walked off the stage. B.S.
Worst Attempt to Get The Crowd to Remember Your Name: Skream & Benga
The DJ/producer duo are obviously inveterate festival performers and interested in distinguishing their brand from alllllll the other dubstep kids are going to pounce and roll to all day — what else could explain their use of a hypeman who stalked the stage hollering/rapping "Skream… and Benga! Bengaandskream!" periodically throughout every song of their nearly hour long set. J.H.
Best Lemonade Made From Life Giving Lolla Lemons: tUnE-yArDs
Merril Garbus and her band took the stage just after doors re-opened from the storm evacuation. People were wet and seemed a little worse for the wear. The crowd was thin — many of those who had waited out the torrential storm were tenacious EDM-loving teenagers — and seemed to have only tacit knowledge of the singer's work. The sonics and stage placement were unfortunate — you could hear Skream & Benga all the way up to the front of tUnE-yArDs crowd, the oonch-oonch of the bass marring delicate tunes like "Powa." As she laid into her sorta-hit "Bizness," she went long with it, turning it to a bit of a raga. Girls in flower crowns and wellies danced in the massive puddles and the sun came out and began to set over downtown — it seemed tUnE-yArDs had managed to right the world, even just for a few songs. J.H.