The Lollapalooza gates were reopened at 6 p.m. CST after the festival was suspended for almost three hours due to inclement weather. The evening's line-up has been bumped back an hour from original set times as city officials have extended the concert's curfew to accommodate the rain delay. The new and updated schedule has been posted on
the official Lollapalooza website.
The National Weather Service issued a Severe Thunderstorm Warning for the Chicago area with a chance of hail, highs winds, and flash flooding until 8 p.m. Shortly after 3 p.m,. P.A.s were cut at the concert and it was announced that due to weather conditions, the concert patrons were asked to exit calmly — which was largely the case, though some were spotted climbing the fence. For hours, approximately 100,000 concertgoers we left on the street, wondering if they will have a chance to return.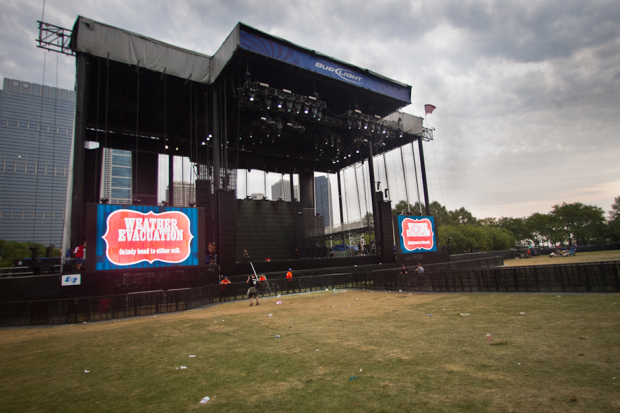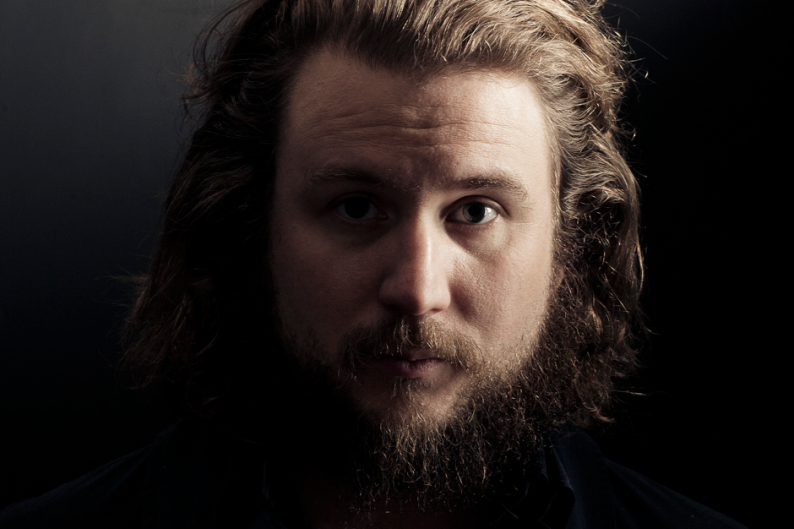 Bands, including Neon Indian, were booted from the stage mid-song. Outside the gates, there was no information for the thousands of festivals fans that were just arriving and being greeted with exiting masses saying Lollapalooza had been cancelled.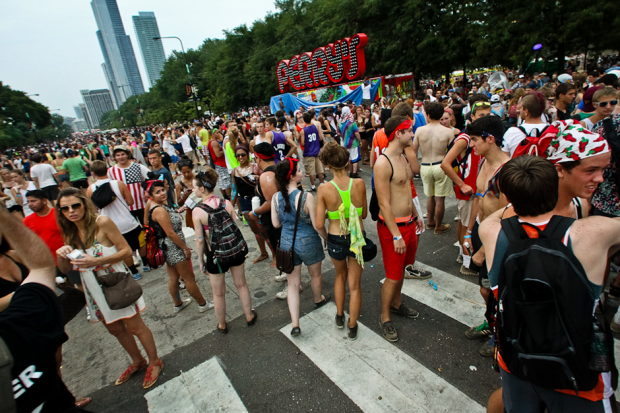 As of 5 p.m. Lolla organizers tweeted that they were working with city officials to inspect the grounds and determine if it was safe to reconvene. Nearly an hour later, a crowd of thousands have massed outside the main entrance on Twitter rumors that the gates will re-open around 6 p.m. The crowd, predominantly teenagers, were chanting "Lolla" and crowdsurfing. After taking shelter in downtown businesses, including Target and the Harold Washington Library, packs of soaked concertgoers were seen milling around, aimless, as gates remained closed.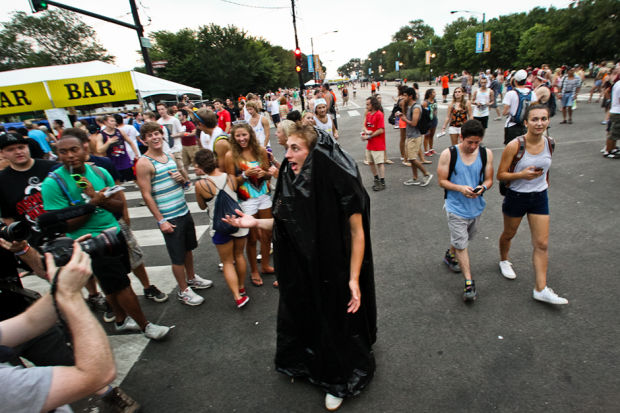 As gates have been reopened, fun., The Tallest Man on Earth, Skream & Benga, LP and tUnE-yArDs are expected to rechristen the afternoon with their 6:30 time-slots across five of Lolla's eight stages.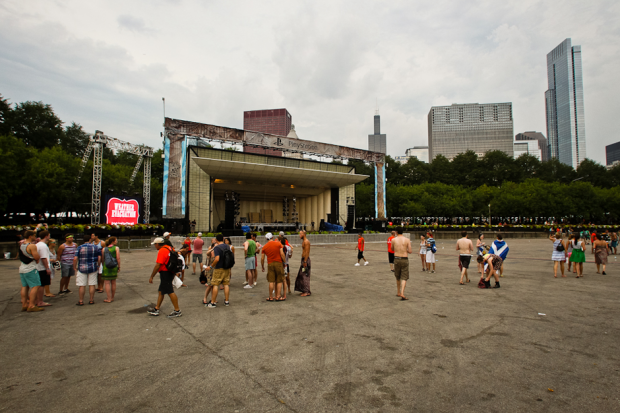 See our far less soggy coverage of Friday's best and worst Lolla performances