9
SPOON
7 ALBUMS: Telephono (1996); A Series of Sneaks (1998); Girls Can Tell (2001); Kill the Moonlight (2002); Gimme Fiction (2005); Ga Ga Ga Ga Ga (2007); Transference (2010)
WHY: Britt Daniel is such an obsessive craftsman that he can convince skeptics that indie rock is an inexhaustible trove of formal possibilities: dynamic shifts, tense grooves, and tunes, tunes, tunes. His warm vocals sympathize with the small-scale yet imaginatively rich dreamers who are exactly as famous as they want to be.
POTENTIAL STREAK-ENDER: Daniel dead-ends into pop's law of diminishing returns: A guy can craft only so many airtight, well-wrought artifacts before we start to wish for something messier and more personal. K.H.
8
BUILT TO SPILL
7 ALBUMS: Ultimate Alternative Wavers (1993); There's Nothing Wrong With Love (1994); Perfect From Now On (1997); Keep It Like a Secret (1999); Ancient Melodies of the Future (2001); You in Reverse (2006); There Is No Enemy (2009)
WHY: The most remarkable thing about Doug Martsch's knack for distilling Neil Young's adenoidal vocals and guitar heroics into quintessential, genre-defining indie rock is that he's done so under the aegis of the decidedly not-indie Warner Bros. for the past 15 years. Built to Spill have flown just far enough under the radar to escape the fates of their fellow mid-'90s gold-rush signees, but never so far that we've forgotten why that was a good idea to begin with.
POTENTIAL STREAK-ENDER: Concept album about an electric car. S.K.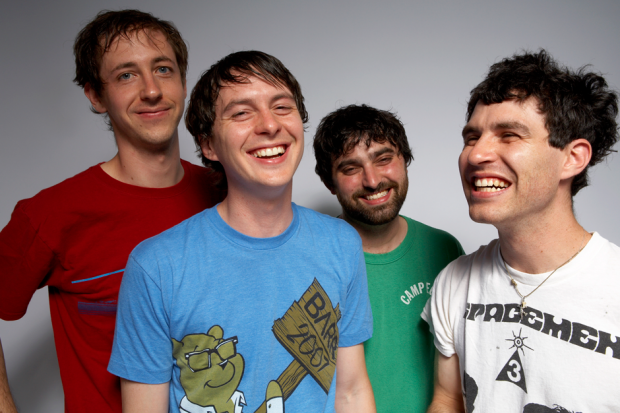 7
ANIMAL COLLECTIVE
8 ALBUMS: Spirit They're Gone, Spirit They've Vanished (2000); Danse Manatee (2001); Campfire Songs (2003); Here Comes the Indian (2003); Sung Tongs (2004); Feels (2005); Strawberry Jam (2007); Merriweather Post Pavilion (2009)
WHY: They've gone from suburban jam-band nerds to downtown weirdos to left-field darlings to titans of indie rock, adventurers whose every zig and zag has helped shape the way psychedelia, noise, freak-folk, world music, dance music, pop music, and the Grateful Dead have been heard in the past ten years and change.
POTENTIAL STREAK-ENDER: Fatigue from trying to stay ahead of the avant-garde gives way to just wanting to write songs that could soundtrack a VW commercial. D.B.