6
DJ QUIK
8 ALBUMS: Quik Is the Name (1991); Way 2 Fonky (1992); Safe + Sound (1995); Rhythm-al-ism (1998); Balance & Options (2000); Under Tha Influence (2002); Trauma (2005); The Book of David (2011)
WHY: One of hip-hop's greatest auteurs, West Coast legend DJ Quik has invented and re-invented his bounce-worthy bubblefunk time and time again, sometimes channeling the low-riding lushness of his pioneering '90s work, sometimes swerving into twisted worlds of avant-electro and back-masked minimalism.
POTENTIAL STREAK-ENDER: Having an increasingly high profile in hipster circles sometimes ruins rappers. Just look at the Clipse. C.W.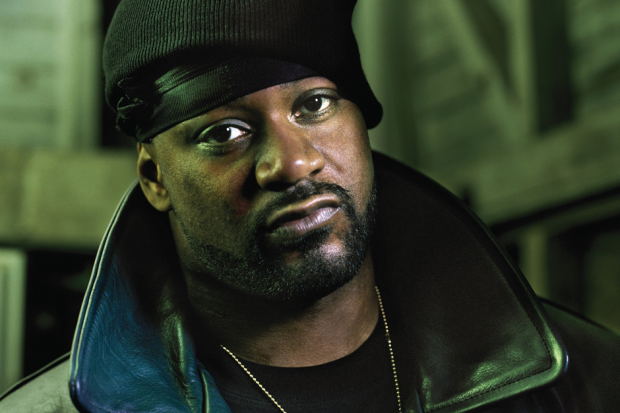 5
GHOSTFACE KILLAH
9 ALBUMS: Ironman (1996); Supreme Clientele (2000); Bulletproof Wallets (2001); The Pretty Toney Album (2004); Fishscale (2006); More Fish (2006); The Big Doe Rehab (2007); Ghostdini: Wizard of Poetry in Emerald City (2009); Apollo Kids (2010)
WHY: Some great MCs craft rhymes to showcase virtuoso wordplay; some reinvigorate true-crime narrative clichés with vivid descriptive detail. Ghostface does both, combining a veteran's finesse with a new jack's heart and hunger, and his appreciation of old-school soul's raw emotion demonstrates a humble awareness that the world existed long before he did.
POTENTIAL STREAK-ENDER: Mistakes Ghostdini, a heavy-breathing collection of R&B collaborations, for his true calling rather than a captivating one-off. K.H.
4
PJ HARVEY
9 ALBUMS: Dry (1992); Rid of Me (1993); 4-Track Demos (1993); To Bring You My Love (1995); Is This Desire? (1998); Stories From the City, Stories From the Sea (2000); Uh Huh Her (2004); White Chalk (2007); Let England Shake (2011)
WHY: Since erupting with a feral shriek on first single "Dress" in 1992, Harvey has applied her banshee voice and tornado-like charisma to everything from scorched blues on To Bring You My Love to brittle piano ballads on White Chalk, instilling each with a raw, terrifying longing. Last year's Let England Shake was her gutsiest yet, laying into British nationalism as if it were a loutish lover.
POTENTIAL STREAK-ENDER: A well-intentioned yet joyless attempt to deconstruct standards on The Bloom Is off the Rose. J.K.