15
ANTHONY HAMILTON
6 ALBUMS: XTC (1996); Comin' From Where I'm From (2003); Ain't Nobody Worryin' (2005); The Point of It All (2008); Back to Love (2011)
WHY: Along with his somewhat grittier peer Jaheim, this R&B balladeer is often favorably described as a purveyor of "grown-folks music," due to his notable lack of puerile, horndog jabberwocky. But that's selling short the man's redemptive moan and rasp. On tracks like the reassuring, playalistic-on-a-budget soul-clap of "Cool" (featuring David Banner) or the supremely simmering "Do You Feel Me" (from the American Gangster soundtrack), Hamilton talks (or playfully shit-talks) to the opposite sex like he's actually interested in an ongoing conversation.
POTENTIAL STREAK-ENDER: Attempts to connect with "the kids." Accidentally stumbles into David Guetta's limo. CHARLES AARON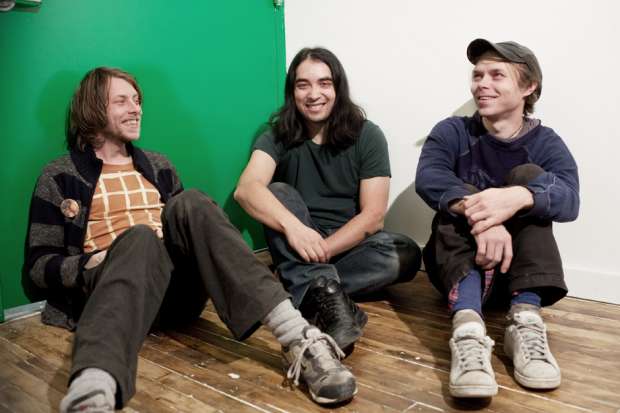 14
BLACK DICE
6 ALBUMS: Beaches and Canyons (2002); Creature Comforts (2004); Broken Ear Record (2005); Load Blown (2007); Repo (2009); Mr. Impossible (2012)
WHY: Like their friends in Animal Collective, this Brooklyn crew operate within a universe of their own creation, from polarizing cover art to polarizing sound. And whether they're throwing hallucinatory drones, incomprehensible levels of noise, or playing with pop melodies, as they are on this year's Mr. Impossible, they do it as though they're the only ones listening.
POTENTIAL STREAK-ENDER: Trying to make music that might possibly make sense to anyone but themselves. D.B.
13
TIM HECKER
6 ALBUMS: Haunt Me, Haunt Me Do It Again (2001); Radio Amor (2003); Mirages (2004); Harmony in Ultraviolet (2006); An Imaginary Country (2009); Ravedeath, 1972 (2011)
WHY: Whether he's advancing the glitchcore school at the turn of the 2000s, making metal-inflected hums at the height of Sunn O))) mania, or plaintively punching pianos for his best work to date, the man just has the way with a drone.
POTENTIAL STREAK-ENDER: Buys a drum set. C.W.