"Sophomore slump," "fell off," "their moment has passed" — these are all euphemisms rock critics use to say, "You fucked up." And pretty much every band has done just that at some point (seriously, when was the last time you played Yellow Submarine?) So, welcome to SPIN's tribute to 30 Sabermetrics anomalies who somehow have gone years (or decades!) without a truly bad album, creative crash, or dip in quality. "Band releases fifth good record in a row" isn't exactly a headline that gets readers salivating, and, in turn, the deafening hum of buzz bands often drowns out the veteran acts who work diligently to maintain consistency. As music's reliable long-haulers and "career acts," every one of these artists is currently on a hell of a roll — even if it's a quiet one — where every album is essential and no one ever makes an Around the Sun.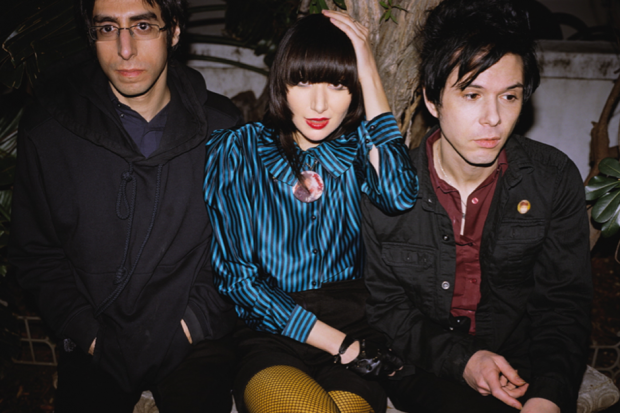 30
YEAH YEAH YEAHS
3 ALBUMS AND 3 EPs: Yeah Yeah Yeahs EP (2001); Machine EP (2002); Fever to Tell (2003); Show Your Bones (2006); Is Is EP (2007); It's Blitz! (2009)
WHY: Rock was supposedly "back" at the dawn of the last decade, then everybody sold their guitars and bought turntables. However, Karen O, Nick Zinner, and Brian Chase never lost the plot. Keeping live-wire punk rock danceable and delectable through squawky EPs and increasingly ambitious LPs, the band remained an island while Brooklyn reinvented itself every nine months around them.
POTENTIAL STREAK-ENDER: With her two most recent projects being a movie score and an opera, Karen O stays too long in the Land of Wild Things and never makes it back. CARYN GANZ
29
BEYONCÉ
4 ALBUMS: Dangerously in Love (2003); B'Day (2006); I Am … Sasha Fierce
(2008); 4 (2011)
WHY: Her post-Destiny's Child LPs are packed with the requisite diva vocal chops, from roller-coaster runs to throat-grabbing ballads. But Beyoncé also remains one grimy, weird-ass soul cadet with a ballsy alter ego and the good sense to pepper her albums with songs for the streets, hits for the radio, and whatever the heck "Countdown" is.
POTENTIAL STREAK-ENDER: A verse from Blue Ivy Carter on her next album. C.G.
28
PIG DESTROYER
4 ALBUMS: Explosions in Ward 6 (1999); Prowler in the Yard (2001); Terrifyer (2004); Phantom Limb (2007)
WHY: No contemporary band does bug-eyed, bananas grindcore as well as this Virginia quartet. While falling deeper into noise and ambient textures, each new Pig Destroyer record is still a detonating nail-bomb of 90-second screamers specifically engineered to rip skin from skeletons.
POTENTIAL STREAK-ENDER: Their drummer decides he wants to play slower. J. EDWARD KEYES