12
LOW
6 ALBUMS: Secret Name (1999); Things We Lost in the Fire (2001); Trust (2002); The Great Destroyer (2005); Drums and Guns (2007); C'mon (2011)
WHY: Leading lights of the aptly named, mid-'90s "slowcore" movement, this Duluth, Minnesota group, led by husband and wife Alan Sparhawk and Mimi Parker, have gotten more intense (starting with 1999's Secret Name) and louder (starting with 2002's Trust), smearing layers of grizzled distortion across skeletal instrumentation. At times, their glacial tempos match the driving severity of a hellfire preacher, while their softer moments always twinkle like constellations.
POTENTIAL STREAK-ENDER: As the distortion gets louder and tempos pick up, there may come a day when they're just, like, a regular rock band. J.K.
11
ONEIDA
7 ALBUMS: Each One Teach One (2002); Secret Wars (2004); The Wedding (2005); Happy New Year (2006); Preteen Weaponry (2008); Rated O (2009); Absolute II (2011)
WHY: Since upping their ambitions on the two-CD psych-rock masterwork Each One Teach One, Oneida have become a New York underground institution, a technical and ethical benchmark for young, wiry bucks forming bands in closet spaces all over gentrified Brooklyn. For ten years, their roving, trippy, canyon-sized grooves have shown little respect for traditional borders, be it in the context of a recording or the religious experience of a sweat-confetti live show, nimbly attempting everything from desolate drones to pop songs to triple-disc benders.
POTENTIAL STREAK-ENDER: Release their At War With the Mystics. D.B.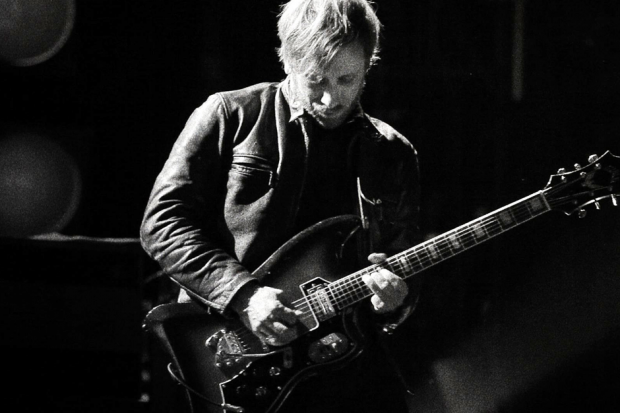 10
THE BLACK KEYS
7 ALBUMS: The Big Come Up (2002); Thickfreakness (2003); Rubber Factory (2004); Magic Potion (2006); Attack & Release (2008); Brothers (2010); El Camino (2011)
WHY: The Akron, Ohio, duo started out as the earthier, less-arty alternative to the White Stripes and currently stand as arena-rocking world-beaters. Along the way they've added touches of hooky, Danger Mouse–aided psychedelia and glammy keybs, but they've never abandoned primal guitar-and-drum blooze rawk. When prepared by Dan Auerbach and Patrick Carney, meat and potatoes always taste good.
POTENTIAL STREAK-ENDER: Chad Kroeger lures them into his man cave. D.M.