This article was originally published in SPIN on November 25, 2013.
Way back in the mid-1980s, when the disco gods appeared over the Chicago skyline and proclaimed, "Let there be house," his acolytes responded, "And let it be deep." And it was good.
Slower, moodier, and more sensual than most other club-music forms — heir to disco at its most mirrorball-blissful — deep house has survived for nearly three decades, staying mostly out of the spotlight, consigned to warm-up sets and after-hours reveries. But lately, it has bubbled back to the surface.
This month, the soulful sound scored a No. 1 hit on the U.K. pop charts with Storm Queen's "Look Right Through," a '90s-flavored song by Metro Area's Morgan Geist and busker extraordinaire Damon C. Scott that was first released on Geist's Environ label in 2010. It was a more recent remix from '90s deep-house mainstay MK (Marc Kinchen), and a summer's worth of heavy club play, that finally pushed it to the top slot, on the back of MK's recent success with remixes for Lana Del Rey, Sky Ferreira, and Disclosure.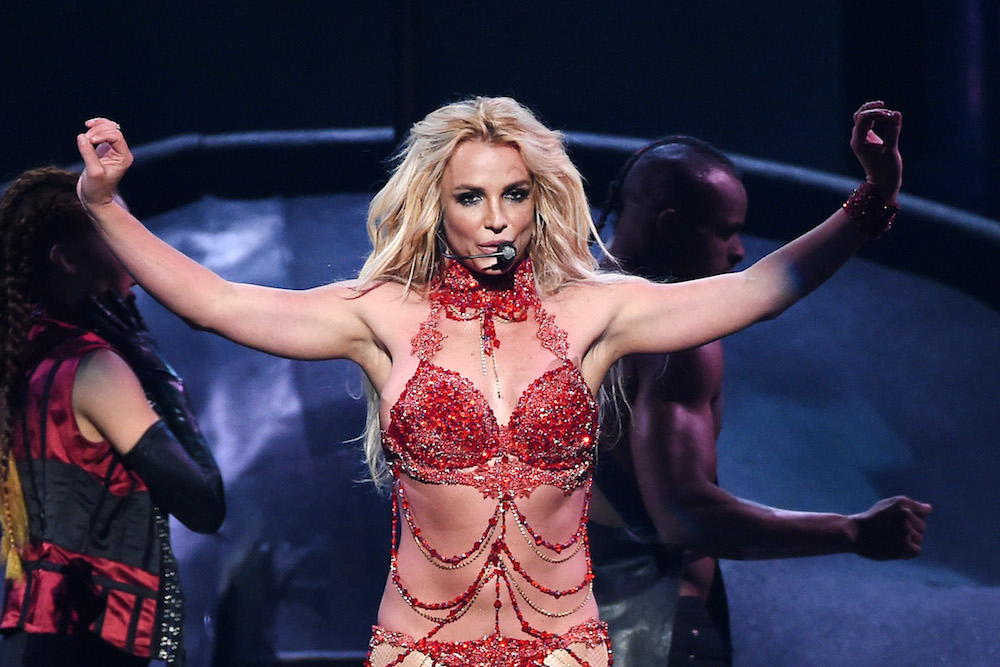 "Look Right Through" wasn't a fluke. Duke Dumont's "Need U (100%)," another U.K. No. 1, has logged more than 17 million plays on YouTube; its plunging bass line and sub-aquatic keyboard stabs are direct descendants of Kerri Chandler's deep-diving take on New Jersey garage. Disclosure, the year's biggest dance-pop crossover success story, draw heavily from the deep-house playbook in their lanky grooves and woozy atmospheres. Behind them, there's a veritable groundswell of deep-house revivalists: Jamie Jones, Maya Jane Coles, Breach, Dixon and the Innervisions crew, Axel Boman, Hot Since 82 — even Bloc Party's Kele Okereke has plunged into the full-fathom sound.
In fact, 21 of Beatport's current Top 100 tracks are tagged as deep house. That doesn't make it the most popular genre on the site, but after big-room electro house, it's tied for second place with progressive house, and boasts a stronger chart presence than tech house (14 tracks), house (12), indie dance (four), and techno and trance (two apiece). Remember dubstep? That particular wub-genre doesn't have a single song in the Top 100.
A few years ago, that would have been unthinkable; deep house's moody pulses were drowned out in a cacophony of lasers and jackhammers and drops. But deep house's deliberately low profile is beginning to bear out the old meek-will-inherit-the-earth maxim.
Why now? In part, it's a reaction to the ubiquity of EDM at its most garish and bottle-serviced. Warm, moody, sometimes hesitant, and often melancholic, deep house is the antithesis of mainstream EDM's harder/faster/stronger ethos, that capitalist ego-topia fueled by cheap presets and dodgy Molly, hell-bent on success. Deep house is contradictory, wracked with doubt, so full of blue notes it bleeds indigo. It's pro-sadness on the dance floor; pro-pathos in the mix.
Ironically, the success of deep house as an alternative to big-tent EDM has helped it creep towards the mainstream. Pete Tong's "Essential New Tune" selections increasingly lean toward deep house breakout stars like Jamie Jones and Richy Ahmet, while the rest of his show favors crossover cornballs like Afrojack and Avicii; even trance grandmaster Tiësto now has a weekly deep house radio show on Sirius XM.
We'll be the first to admit that some of the attention has been misplaced. A lot of what gets flogged as deep house right now isn't really worthy of the name; it's mid-tempo, pop-dance fare with a 2-step twist, or it's snoozy, monotone background music tailor-made for SEO plays on YouTube channels emblazoned with soft-lit hipster cheesecake. In fact, "deep house" itself is a retrospective term; in their heyday, many of the first songs in the canon were simply considered "house," full stop. It was only later that a style assembled itself around the template those originators had set.
So what classifies as deep house today? Some basic guidelines: The four-to-the-floor pulse is imbued with a suggestive bit of shuffle and swing, with accents on the two and four. The grooves are more restrained than techno's, leaning back rather than barreling forward. The tempo generally runs between 118 and 125 beats per minute, although there are many outliers. More than anything, deep house is rich in harmony and atmosphere, buoyant as a jellyfish, bursting with lush textures and phosphorescent tones. Taking the definition of deep house at its most elastic, we've selected 40 songs that trace its evolution across 27 years, one inky chord at a time. PHILIP SHERBURNE
See also: The 30 Best Disco Songs Ever
Steffi, "Sadness" (Ostgut Ton, 2011)
Steffi's "Sadness" is essentially a scale model of Fleetwood Mac's "Dreams" rendered in home-studio fashion. It's not a cover, but it borrows the essential chords and vocal melody in a way that swaps out Laurel Canyon melancholy for the particulars of winter in Berlin — specifically, the steam rising from bodies in the Panorama Bar while a grey chill presses against the windows. "Believe me / My heart hurts / It takes me / The sadness," runs the verse, and the chorus is even starker: "Loneliness / Emptiness / No happiness / Just sadness." Lyrically, it's got to be the most despondent song in the history of house music; it might also be the most cathartic. PHILIP SHERBURNE
Faze Action, "In the Trees" (Nuphonic, 1996)
Released when aggressive electronica had all but erased house's soulful sensuality, "In the Trees" was a breath of fresh air made manifest by the track's windy sound effects and stormy classical orchestration. Unlike just about every deep-house hit up to this point, the breakout cut by outer-London brothers Robin and Simon Lee is awash with genuine instrumentation: real strings, real bass, real drums and percussion. No doubt inspired by early-'80s U.K. jazz-funk jams like Atmosfear's "Dancing in Outer Space" and Powerline's "Double Journey," this is deep disco abstracted to the point that it becomes something else, something akin to Arthur Russell's similarly otherworldly and cello-centric cosmic cries. BARRY WALTERS
Tensnake, "In the End (I Want You to Cry)" (Running Back, 2009)
Tensnake helped pave the way for the current deep-house revival with his 2010 song "Coma Cat," a sluggish-yet-sparkling slice of vocal R&Boogie that started out on Munich's Permanent Vacation label and eventually reached No. 85 on the U.K. singles chart after Defected licensed the tune. (Defected pursued a similar path with Storm Queen's "Look Right Through," which recently went to No. 1 in the U.K.) At the risk of sounding counterintuitive, though, let us posit that Tensnake's "In the End (I Want You to Cry)" is the superior track, even if it lacks the pop finesse of its successor.It announces its presence subtly but firmly, with a secret handshake of sorts: If you're at all familiar with the song, you'll recognize that kick drum, splash of cymbal, and rollicking triangle pattern as soon as you hear them cutting through the mix. As opposed to the stripped-down introduction, the bulk of the track is bursting with sounds and ideas — jumbled disco breaks, cross-cut bridges, whippoorwilling oscillators, a steeple's worth of bells, the chorus that gives the song its title, and densely interwoven chords and counterpoints and tiny melodic tendrils, all as thick and sticky as a blackberry bramble. Featuring two breakdowns, lord knows how many codas, and innumerable twists and turns, it's practically maze-like in its structure, inspiring the dizziest kind of joy. (There are those that will scoff and say this is "nu-disco," not deep house. Ignore them.) P.S.
STL, "Silent State" (Smallville, 2009)
Hamburg's Smallville label has done as much as anyone to revive the classic sounds of Larry Heard and the Burrell Brothers, filtering their spindly bass lines and luminous Juno leads through a contemporary, post-mnml lens, with fuller sounds and even more sharply focused structures. If you need a moody, one-chord DJ tool to get you through another five minutes of the wee hours, you could pick pretty much any Smallville side at random and it'd do the trick. Consequently, label artists like Lawrence, Smallpeople, Christoher Rau, and Julius Steinhoff have all had their fare share of seasonal hits with their brooding little bruisers.This aesthetic is as well-formed as any label going, so it's ironic that the imprint's best and deepest track comes from outside its tightly knit Hamburg community via STL, a lo-fi minimalist whose dusty synth-and-drum fugues typically scrape like dull knives against butcher's paper. Here, though, he's practically 4D, beginning with a bouncing sub-bass line that roots itself deep in your chest and expanding outwards into demure little synth riffs that pinwheel like fireworks in slow motion. Like early deep house at its most tentative and abstracted, it's got nowhere to go and is in no hurry to get there, moonstomping in place for 12 weightless minutes. P.S.