21
FOUR TET
5 ALBUMS: Dialogue (1999); Pause (2001); Rounds (2003); Everything Ecstatic (2005); There Is Love in You (2010)
WHY: Kieran Hebden's knack for illuminating seams between musics of the moment (and the future) regularly leads to abstract bliss-outs. And what began as a laptop-based sample-wrangling side project (with his '90s post-rock band Fridge on hiatus) has evolved into one of the most consistently compelling acts in electronic music.
POTENTIAL STREAK-ENDER: Already avoided it by steering clear of chillwave. D.B.
20
RACHID TAHA
5 ALBUMS: Diwân (1998); Made in Medina (2000); Tékitoi (2005); Diwan 2 (2006); Bonjour (2010)
WHY: Scruffy, politically astute North African migrates to Paris, roughs up Algerian rai with grinding guitars, gruff exhortations, and a low-rent Eurodance pulse, all while flashing a trashy élan that worldbeat fans found unseemly. Then, as if to punish the snobs who never deigned to listen, he reinterprets traditional Arab compositions with masterly nuance and humane warmth. Suckers.
POTENTIAL STREAK-ENDER: Coerced into recording Grammy-nominated Black Eyed Peas single. KEITH HARRIS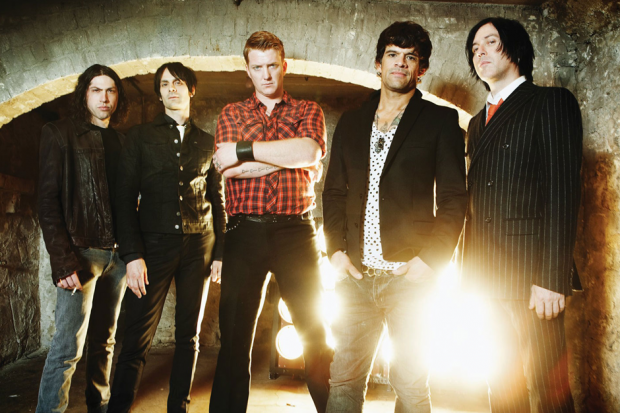 19
QUEENS OF THE STONE AGE
5 ALBUMS: Queens of the Stone Age (1998); Rated R (2000); Songs for the Deaf (2002); Lullabies to Paralyze (2005); Era Vulgaris (2007)
WHY: Like a martial artist trained in different styles, QOTSA have proven they can pummel you in a multitude of ways over the course of a career. There's the muscular stoner rock of the first two albums, the efficient aggression of Songs for the Deaf, and the agile complexity of their most recent efforts. You can't resist, only succumb.
POTENTIAL STREAK-ENDER: Mastermind Josh Homme brings his ironically sleazy worldview and muso obtuseness — which so far has been relegated to side projects — to his main gig. DAVID MARCHESE