When you're listening to vintage recordings on digital radio services, it makes a huge difference to the people who played on them whether they were made before or after February 15, 1972. If Pandora or SiriusXM play a track from, say, Lou Reed's Transformer, which he recorded that summer, his estate and the performers will get a modest royalty. But when Al Green's "Let's Stay Together" beams soulful grit across the digital ether, the Reverend gets a check only for his share of the songwriting. Clearly, he should've waited to cut the record until after Valentine's Day.
The difference, as Billboard notes, amounts to hundreds of millions of dollars in the years ahead — money that will go either to digital services and their investors, or to performers and record labels. SoundExchange, a nonprofit that collects and distributes digital royalties, has now organized a campaign called Project72, calling on Congress to pass new legislation called the RESPECT Act. Introduced in the House of Representatives today by George Holding, a Republican from North Carolina, and John Conyers, a Democrat from Michigan, the bill would make it mandatory for digital radio services to pay performance royalties on pre-1972 music.
According to SoundExchange, up to 15 percent of the recordings played on digital radio services are from before the 1972 cutoff. The group figures performance royalties on those plays last year alone would've been worth $60 million. It's only natural, then, that Project72 has collected signatures of support from more than 70 recording artists, including Green, the Beatles, and Yoko Ono, along with members of the Beach Boys, the Supremes, and the Temptations, plus the estates of Jimi Hendrix and Otis Redding. Younger performers have also endorsed the effort, among them Cyndi Lauper, Talib Kweli, Ted Leo, and Aimee Mann.
"Music is my passion and my purpose, but it is also my livelihood," said Project72 advocate Martha Reeves, of Motown greats Martha & the Vandellas, in a statement. "For many artists of my time who are no longer able to to tour, the fact that performers with sound recordings made prior to 1972 are not being paid by certain digital radio services is a serious concern. It's urgent that we address this growing issue now."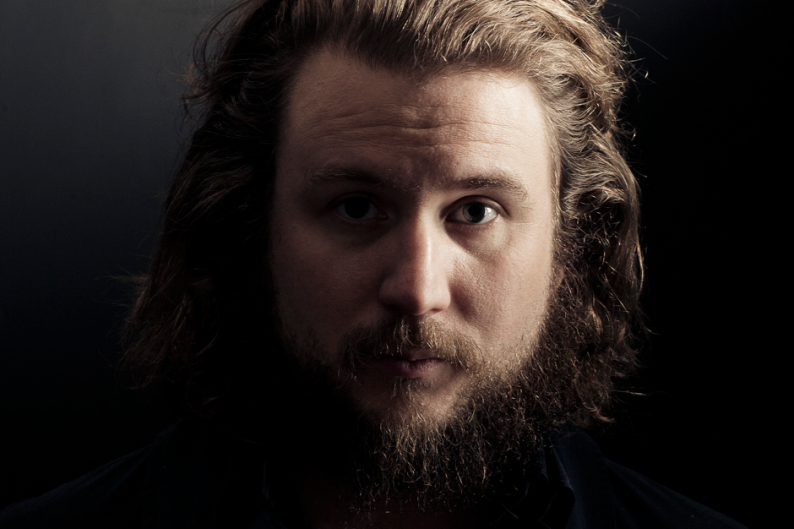 It all boils down to the fact that before the 1972 transition, sound recordings were covered by a hodgepodge of state laws rather than federal law. As you can imagine, the issue of extending federal copyright protection to recordings made before the deadline is complicated and contentious. For instance, traditional radio broadcasters generally don't have to pay royalties to performers regardless of when the music came out — that's why the RESPECT Act takes on digital radio providers. Whether old-fashioned "terrestrial" radio should pay performance royalties is another matter of debate, and it's the reason David Byrne recently covered Biz Markie's "Just a Friend."
Pandora, for its part, issued a statement slamming the new digital-royalties bill. The online radio provider clarified that it pays songwriting royalties on all music, pre-1972 included, and that it only stopped paying pre-1972 performance royalties after getting the go-ahead from the U.S. Copyright Office in 2011. The company also blasted the major labels for flip-flopping given that they previously opposed performance royalties payments on pre-1972 recordings.
Dave Grimaldi, director of public affairs for Pandora, maintained that his company helps legacy artists more than it hurts them. "In addition to being the highest paying form of radio, Pandora is creating large, new audiences for tens of thousands of musicians that never had this kind of exposure," he said in the statement. "With more than 75 million monthly active users, our platform helps extend the longevity of artists' careers."
The Digital Media Association, a trade group whose members include Apple (and now Beats), Microsoft, Amazon.com, YouTube, MySpace Music, Sony, and more, also criticized the proposed law. "Despite its cleverly worded title, the RESPECT Act deserves little admiration," their top lawyer, Gregory Barnes, said in a statement. The acronym, for the record, spells out "Respecting Senior Performers as Essential Cultural Treasures." But he called the bill "a one-sided attempt to establish select protections that only help certain parties — most of all, big record companies."
The Future of Music Coalition, an advocacy group for musicians, said that while it would like the law to go further, the bill is still a positive step. "Recording artists should be paid for the use of their work," said Casey Rae, VP of policy and education at FMC, in a statement. "And the best way to do this is for Congress to follow the recommendation of the U.S. Copyright Office and federalize pre-1972 copyrights."
The dispute over pre-1972 music has spilled over into the courts. Last September, the major labels sued SiriusXM, in a case with implications for Pandora as well. That followed a $100 million SiriusXM lawsuit by "Happy Together" hitmakers the Turtles. In a separate but tangentially related case, in April 2013, a New York state appeals court found that a 1998 federal copyright law didn't protect user-uploaded streaming providers from infringing pre-1972 copyrights.
Here's some news everyone can probably agree is good, involving yet another mind-bogglingly over-complicated copyright cutoff date: The Village People singer Victor Willis took back his share of "Y.M.C.A." and other hits last year, after a court decision cleared the way for artists to recover copyrights from labels and publishers once 35 years have passed. More money for the police officer from the Village People! Who could complain about that? Well, actually we can probably think of one person.
Really, though, all they're asking for is…
//www.youtube.com/embed/6FOUqQt3Kg0?rel=0