24  Joan Jett
If you created a rock star from scratch, you would add a hard-as-steel exterior with a beautiful heart, songwriting prowess and killer guitar chops, ability to forge new rules for herself and for all rock stars that follow, and thrive throughout a nearly-50-year career. In our November 2020 interview, we were happy to hear that she still loved rock 'n roll. Can you imagine if she didn't? Joan Jett is rock 'n roll.   LL
23  Stevie Wonder
Little Stevie Wonder, so called because he was precociously young when he first hit the charts with the quite adult "My Cherie Amour," gave early notice, in 1969, that he was going to be a force. No longer little, he plastered the mid-'70s and early eighties with a succession of era-shaping albums and hits, including "Superstition," "Living For The City," and the crescending "Higher Ground." He was so dominant that one year when he didn't have a record, Paul Simon, upon winning the grammy for best album, thanked him for not releasing one.
Blind from childhood (and a fan of the Holiday Inn chain, "because all the rooms are the same" so he could easily get around in them), Stevie Wonder preceded, and in many ways presaged, Prince: He was a genius who made records that sounded so different than anybody else's, seemed to exist on sonic planes no-one else could reach, and were so profound that they made everyone pay attention. For about a dozen years (give or take) he was the standard by which all musicians measured themselves.   BGJ
22  Sinead O'Connor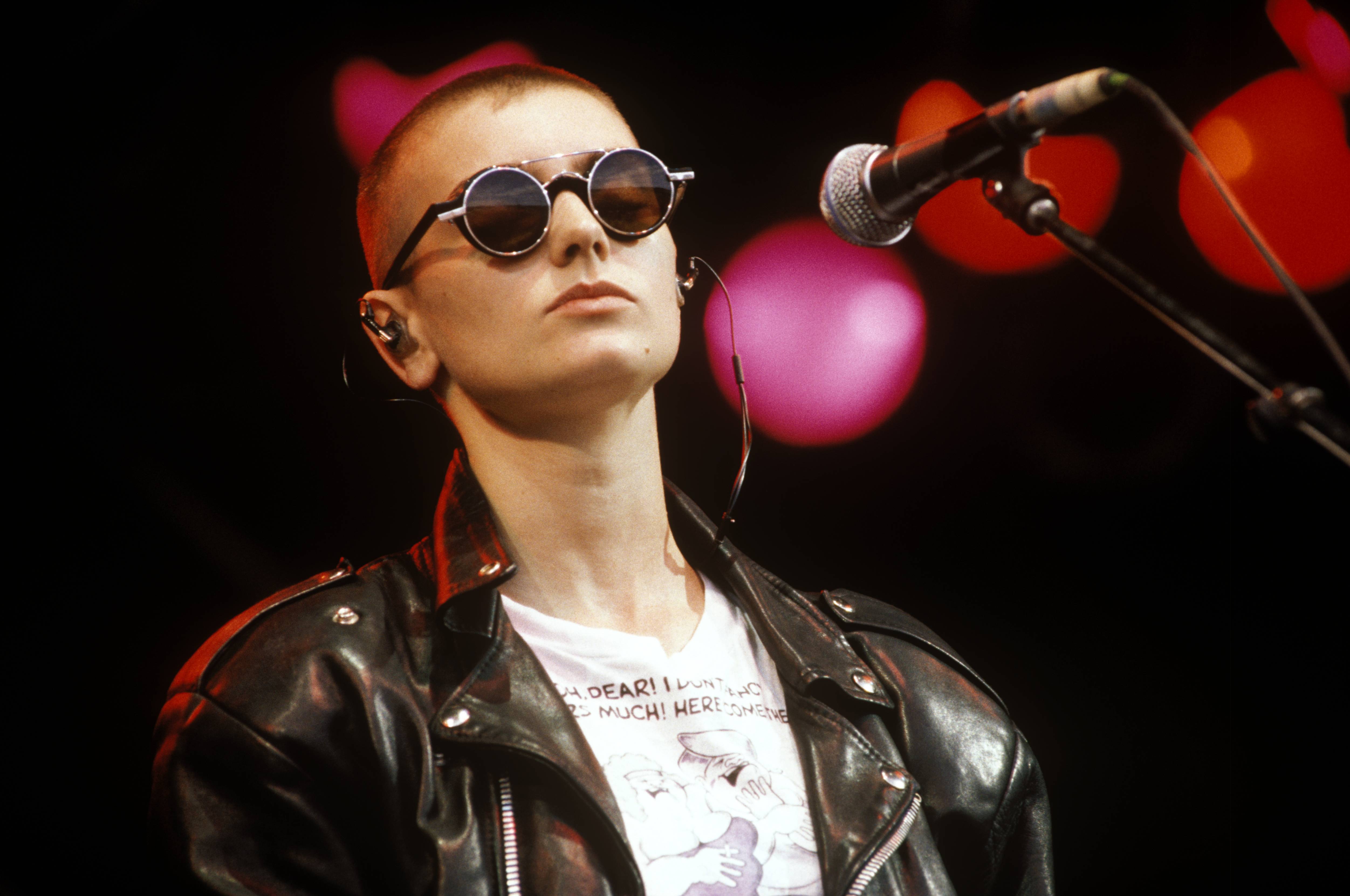 Mick Hutson/Redferns
From our 1991 cover story at the start of her career to our November 2020 interview — and surely until the end of time— Sinead is and will always be one of our favorite artists. It could be based on talent alone, a raw vulnerability in a powerful, ethereal voice that leaves us stunned every time. Like her voice, she is a force. If her story—her gorgeous honesty—somehow puts you off, then it's not Sinead, but humanity that you have an issue with. We will never truly measure what we've gained musically, socially, spiritually from Sinead. That she's still here is the miracle.   LL
21 Gene Simmons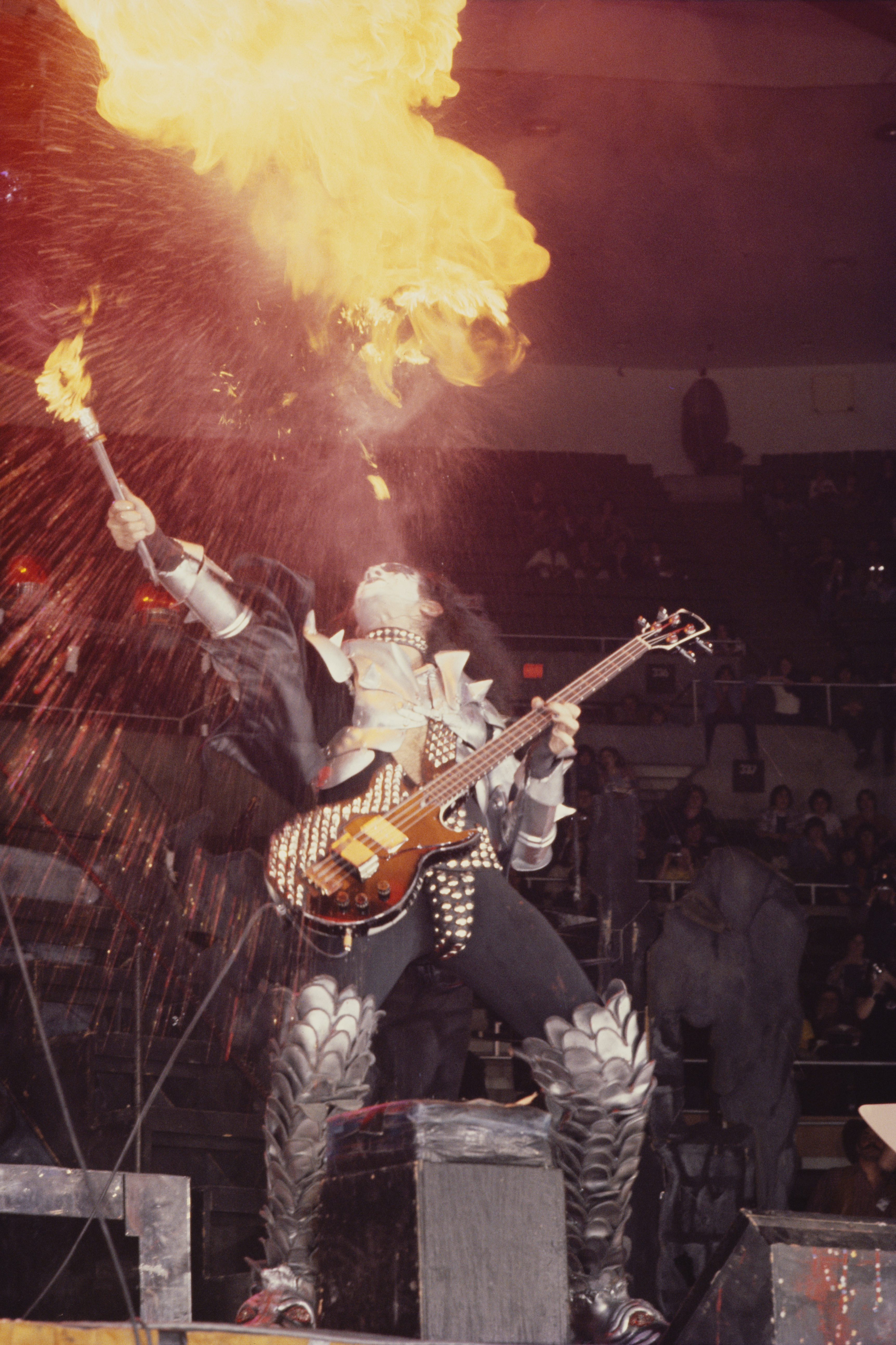 Michael Putland/Getty Images
The consummate rock 'n roll businessman (at least in his eyes) you won't find a bigger entertainer or sex-crazed rocker quite like the God of Thunder. Debate his playing style or vocals all you want, but one thing remains certain: Simmons is the ringleader of rock's greatest circus. Without his (and Paul Stanley and Bill Aucoin's) foresight, you wouldn't be able to book into a KISS casket once you meet your demise, or go to an L.A. KISS (RIP) football game or, you know, see the theatrics of a kid from Queens spitting blood into the air and all the theatrics that KISS stands for. Give him this, outside of making money, all the guy wants to do is rock and roll all night and party every day (although he's never touched a drop of alcohol or done drugs). Do you blame him?     DK
20 John Mellencamp
Very few musicians have sold more records or played to more people than John Mellencamp, rock's great troubadour. While Springsteen plays to the gallery with his sometimes oversized gestures and songs, Mellencamp plays to the front row, dead center, with his more genuine, more awkward and unresolved songs of small towns and lives — our towns and lives. Songs like "Jack and Diane," "Hurts So Good," "R.O.C.K. In The U.S.A." and "Pink Houses" — and the mid-'80s breakout hit of his then-new musical sound and activism, "Rain On The Scarecrow" — made him a best selling pop star and household name who sold-out arenas and stadiums. But it was songs like "Jackie Brown," which was never a hit, and "Hard Times For An Honest Man" or "Paper In Fire" that cemented him as a thrilling musician and a truly great American storyteller, indelibly singing the pain of his characters. I think of Mellencamp as the spiritual, orphaned love child of Woody Guthrie and Hank Williams, eternally restless and apparently eternally discontent, as an artist.   BGJ
19 Ann Wilson
Of all the voices in rock 'n roll, Ann Wilson's three-octave soprano has the power and drama of a true warrior goddess—which is exactly what she is. She and Nancy—her sister and Heart guitarist—charged into the '70s male-dominated music scene, unapologetic and ready to rock. Plenty of women were singing and playing music, but none quite like Heart. They didn't play songs about love that made you a-flutter, they belted about the kind of love that erupted in throbbing passion, sweat and heat—the "Crazy on You" kind. You can bet Heart's "Magic Man" knew exactly what he was doing.
Ann makes it all look so easy. Her sound is always beautiful and perfect—best part is, for a "perfect" singer, there's nothing precious about her. After '70s success easily transitioned into '80s hard-pop chart-toppers, Ann and Nancy are both still at it today, creating music together and separately, Ann is still known for incredible live performances.   LL
18 Dave Grohl
You don't earn the title of the nicest guy in rock without merit. Whether he's making documentaries about van life or paying tribute to beloved recording studios, or even firing up a grill at some of the San Fernando Valley's best restaurants, Grohl is the anti-rock rock star and the relatable everyman who just so happens to write ridiculously catchy rock songs. Oh yeah, he also happened to be the drummer in a little-known band named Nirvana. Just to think, all of Grohl's greatest successes came during an improbably second art which just never happens in music. Unless you're Dave Grohl of course.   DK
17  Stevie Nicks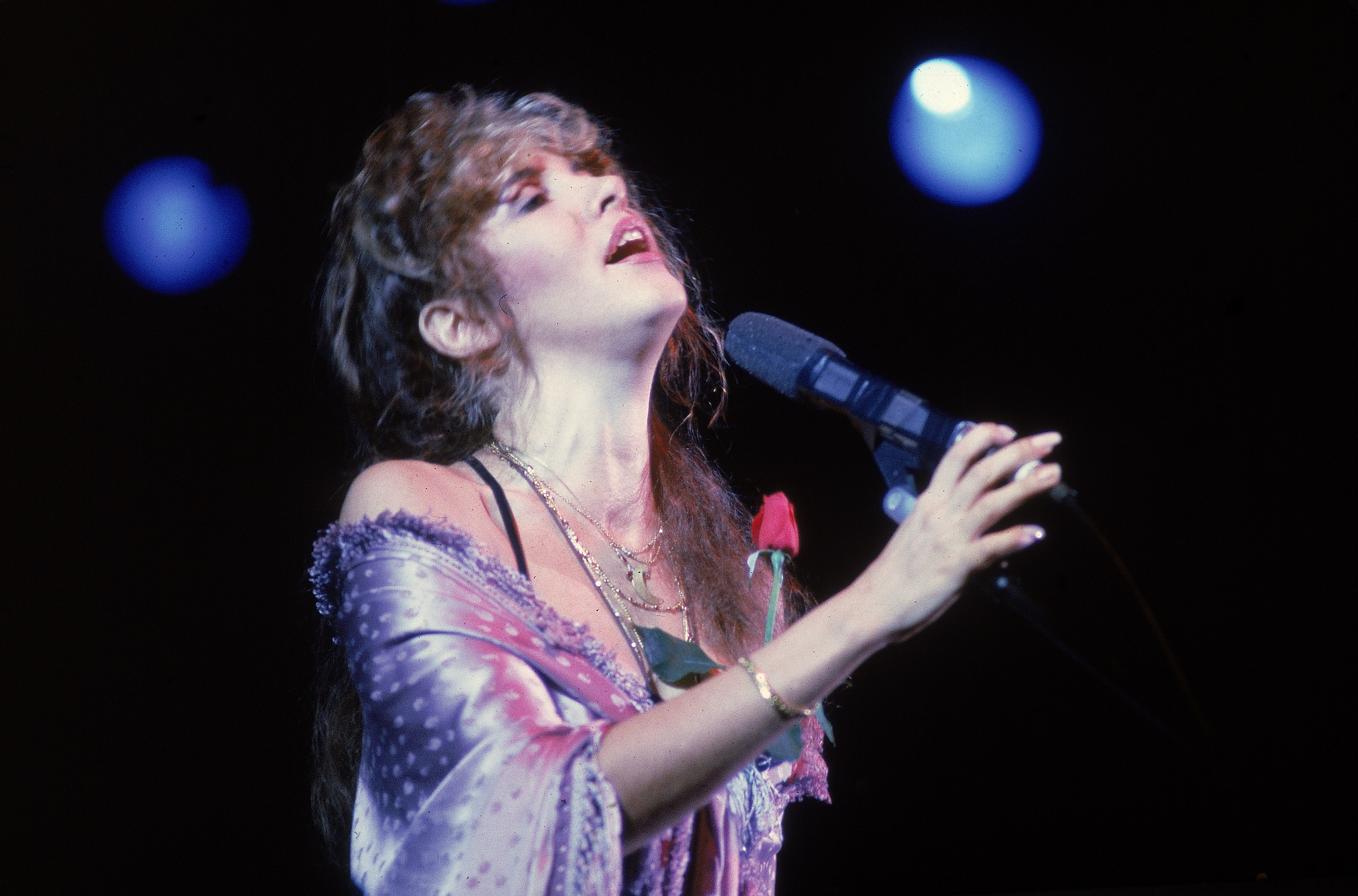 Hulton Archive/Getty Images
Stop what you're doing and remind yourself: No matter what happened to you today, you live in the same world as the indelible force known as Stevie Nicks. And that is truly something.    LL
16  Freddie Mercury
Mercury, the closest planet to the sun, paled in comparison to the Queen frontman who took its name. Freddie Mercury is proof that some stars really are just born, because no matter how much training, coaching or classes, there will never, ever be another. It wasn't simply his five-octave range that set him apart from the rest, it was his innate bravado laced with deep vulnerability, and his ability to command and connect with a crowd, and his uncompromised ability to break musical ground. We miss your fire, Freddie.   LL
15  Eddie Vedder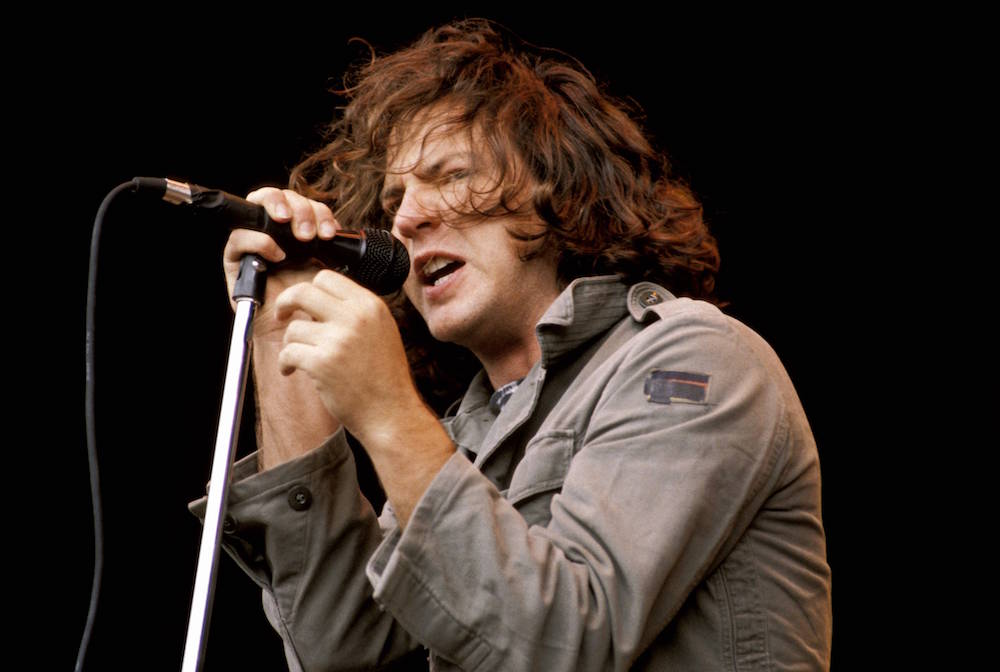 Mick Hutson / Getty Images
When you think of the Pearl Jam frontman beyond his iconic baritone, the thing that everything Vedder comes back to is authenticity. Unlike the era that preceded Pearl Jam, everything Vedder stood for (and stands for) was worn on his heart sleeve and quite literally. Name another artist who, in 1992, would scribble "Pro Choice" on his arm on a national television program? (And write about it for this publication?) Or another who would pay tribute to a fallen friend during one of the darkest Saturday Night Live performances in the show's history? Vedder spawned many, many, MANY imitators who sought to ride the wave of his booming voice to a life of alt-rock stardom. Yet, they all failed miserably. He's the rock star your cool older brother loves…and the one who has no issue weaving in and out of appearances with dynamos like Bruce Springsteen, Neil Young and Roger Waters to then guesting with Liz Phair, The Strokes and Beyoncé. There's only one person who commands the respect of that: Eddie Vedder. The world is a better place because of that.   DK
14 Debbie Harry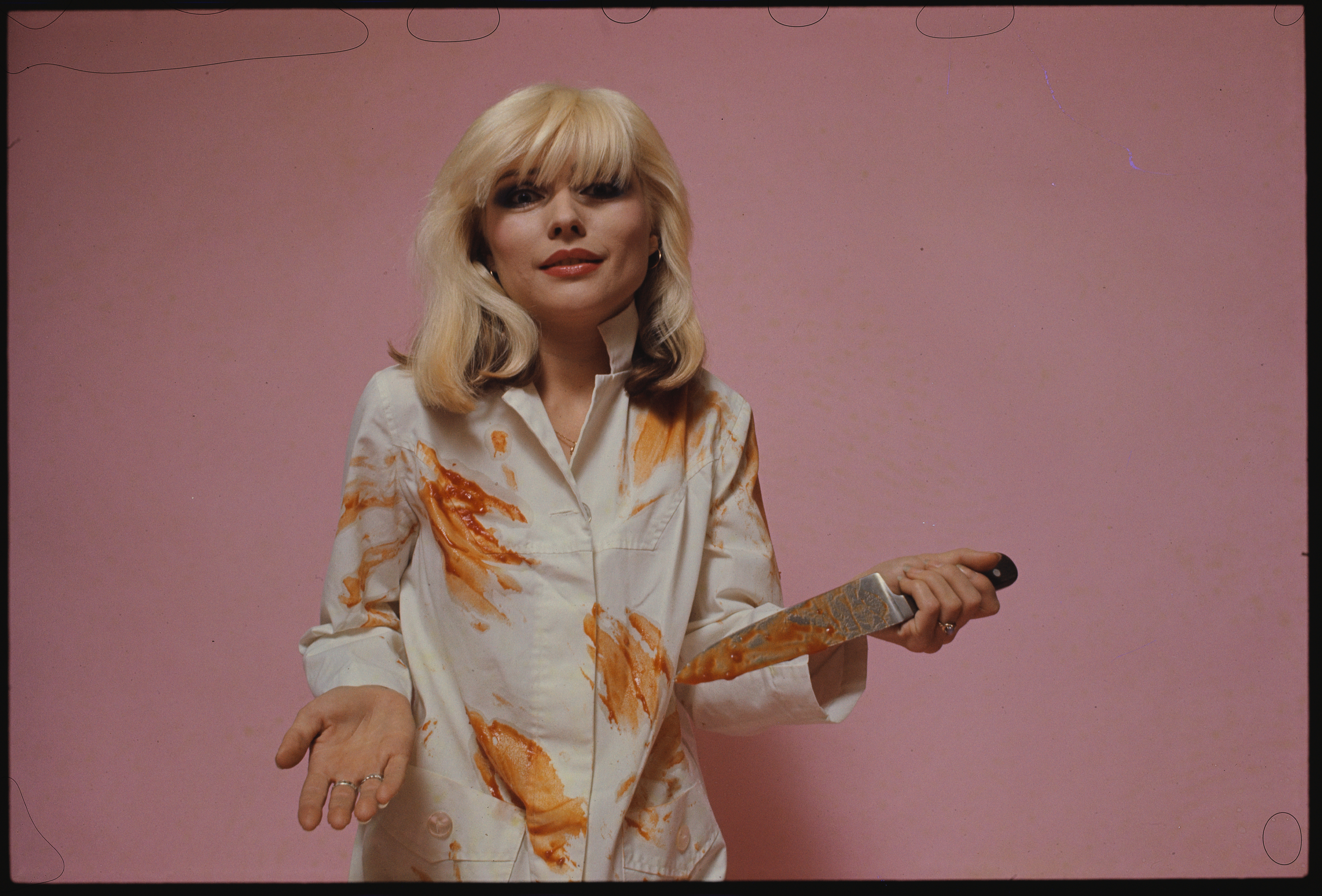 Lynn Goldsmith/Corbis/VCG via Getty Images
Essentially… there's Debbie Harry and then there's everyone else. As the frontwoman of Blondie, Debbie was a blast of arctic fresh air across '70s and '80s music. From her punk rock roots to her glam-rock style, every game she was in she took charge. She and Blondie sailed above their contemporaries with forever hits "One Way or Another," "Call Me," and "Heart of Glass." Her sound was unique and thrilling. Poignantly open in her autobiography Face It about the challenges and hardships of her life, nothing has hardened her. She's forever brave and big-hearted.   LL
13  The Edge
His given name is David Howell Evans but to the world he's The Edge, and, frankly, musically, he really is, because without him, U2 would be an ordinary rock band, with an admittedly great singer, going head to head with the Waterboys for who was Ireland's best rock group. The Edge gives U2 its sound, its uniqueness. Not to dismiss the others, all accomplished musicians, but U2's best songs are all hallmarked by The Edge's guitar riffs (and sometimes keyboards). He's the electricity in their music. He could've made the Carpenters sound like the Rolling Stones.    BGJ
12 Bob Marley
A radical revolutionary, Bob Marley started off living in the slums of Trench Town and managed to bring reggae rock to the world. His songs? Inescapable? His lyrics? Bringing a voice to the voiceless that remains poignant and true today. Had he not succumbed to cancer at the age of 36, you bet your ass that Marley would continue his fight against injustice to this very day.    DK
11 Janis Joplin
One of the more overlooked members of the infamous 27 Club, Janis Joplin was so undeniably talented and outspoken that the Boomers who loved her in the '60s would've hated her by now. Plus, she's arguably the first tattooed celebrity and gave the artform an early push into the mainstream — where it would be feared and hated by many of her peers for another 30 years.   JC
Click NEXT at the end of the text to see the Top 10