The Smashing Pumpkins, Sonic Youth, Peter Frampton, and Cypress Hill, "Homerpalooza" (1996)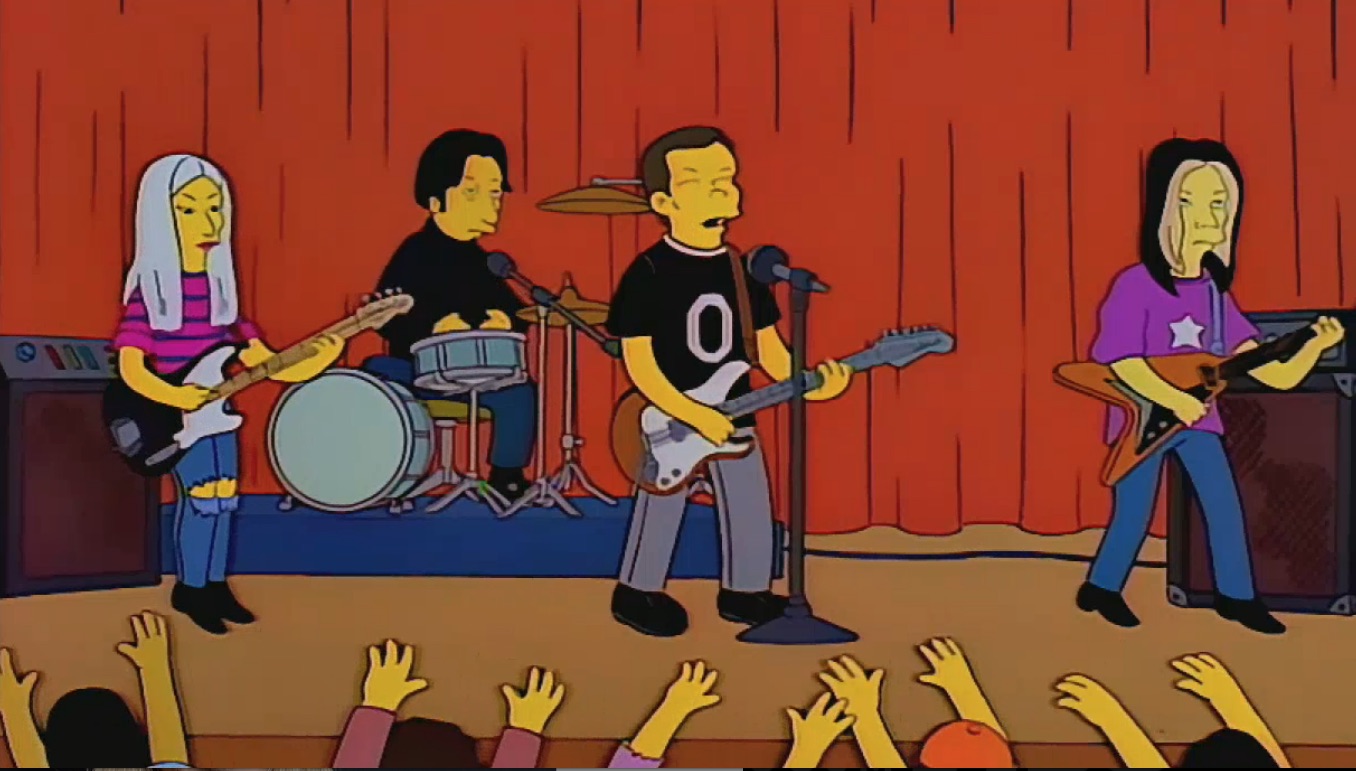 Simpsonsworld.com
Fearing he'd become out of touch musically, Homer took Bart and Lisa to familiar-sounding traveling alternative music fest "Hullabalooza," where The Simpsons took on grunge culture. The kids rocked out as Smashing Pumpkins performed "Zero," and Cypress Hill tried to reunite a lost child with their family before their set. 
Smashing Pumpkins were extremely good sports in "Homerpalooza," which captured a moment in time. "Thanks to your gloomy music, [my kids have] finally stopped dreaming of a future I can't possibly provide," Homer told Pumpkins frontman Billy Corgan, who hilariously replied, "Well, we try to make a difference."
Sonic Youth also cropped up in a fun food-related cameo. The band swiped a giant watermelon slice from Peter Frampton's cooler—as one does.
Watch: The Smashing Pumpkins perform "Zero"