It's become a badge of honor for athletes, rockers, authors, astronauts, actors, politicians, and pop culture icons to get The Simpsons treatment. And on October 13, it was Queen's turn to appear on TV's longest running scripted show.
The Fox animated comedy, currently in its 31st season, gave a nod to the legendary group in the intro to the episode "The Fat Blue Line." Guitarist Brian May revealed the news in an Instagram post October 5, sharing an image of Homer looking just like late Queen frontman Freddie Mercury onstage at one of the band's most iconic performances—Live Aid in 1985.
Besides Queen, a host of music stars have made cameos, performed on, or been paid tribute to by the animated show, which turns 30 on December 17. Here's a look back at some of the best and most memorable appearances by rockers in the show's run (so far).
Aerosmith, "Flaming Moe's" (1991)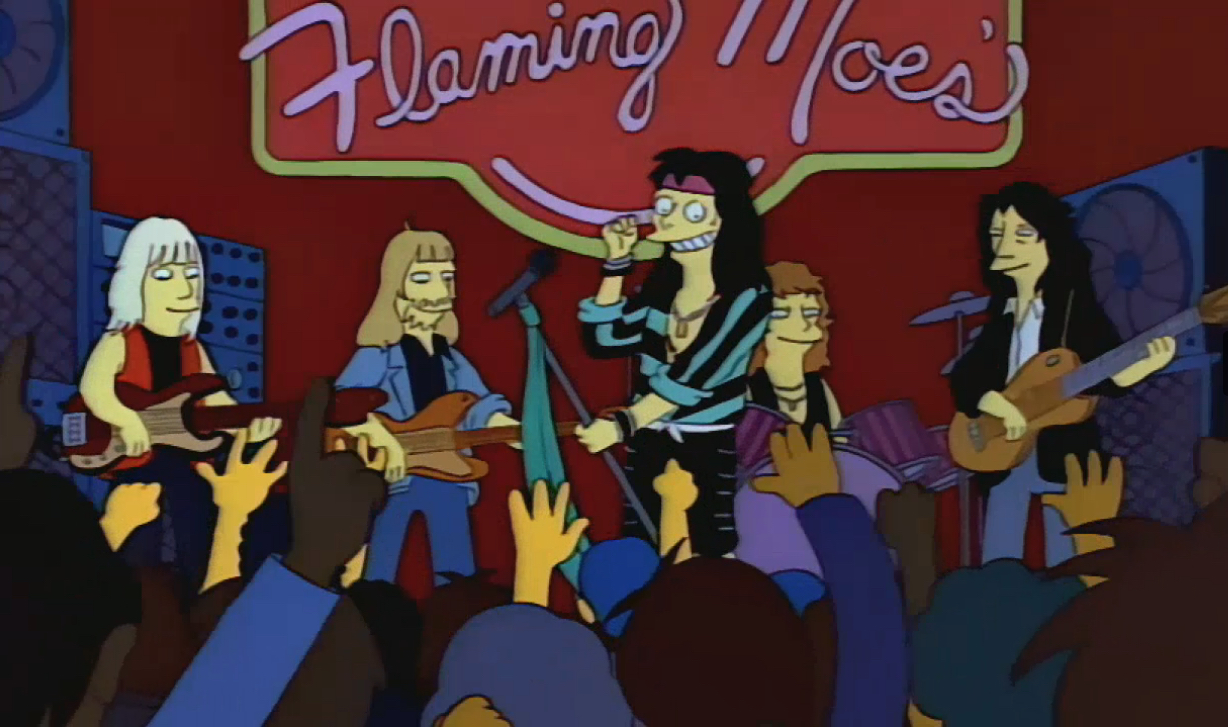 Simpsonsworld.com
Aerosmith became the first stadium band to rock Moe's after the bartender/owner enticed them onstage with the promise of some free pickled eggs. Steven Tyler may have gotten the name of the town wrong (St. Louis instead of Springfield), but the Boston combo's performance of "Walk This Way," which perfectly captured frontman Tyler's stage moves in animation, left a memorable impression on the crowd and fans of the series. Especially pleased among the cast of characters was Jasper Beardly, who caught one of the Tyler's trademark scarves that he threw in the crowd.