It's 4 p.m. on a Tuesday in the middle of November, and Tinashe is curled up, fast asleep, on the couch in the Upper East Side apartment of her married managers, Mike and Ali Nazzaro. She's swaddled in an oversized down parka with a fluffily lined hood, and the TV blasts The Ellen Show as the 22-year-old R&B sensation snoozes after a day of promo. The previous night, she performed her icy new pop single "Player" on The Tonight Show; that morning, she was up early to play select cuts from her upcoming sophomore album for a roomful of journalists in the 35th-floor Sony Club on Madison Avenue. It's not getting easier; tonight she's set to walk the red carpet and present a trophy to Funkmaster Flex at the DJ-honoring Global Spin Awards in midtown Manhattan. But at this moment, Tinashe's resting, even when River, her managers' amiable golden retriever, ambles over and begins licking her socks.
"Wake up, Auntie Tee-tee!" the duo's 2-year-old daughter says as she bounds into the room, tickling the singer. The clock's ticking down until an Uber will arrive to cart her off to the PlayStation Theater in Times Square. Tinashe groans and rolls over, burrowing her face in pillows. A normal night's sleep for her lasts between four and six hours, she says, but she's quick to note that she can operate on less. Last night she got five, but today the Kentucky-born singer is running on fumes, with only weeks left to put the finishing touches on Joyride, the follow-up to her widely adored 2014 debut album, Aquarius, which yielded a successful crossover single in the tinny DJ Mustard-helmed banger "2 On." It's a process that'll require, throughout the first half of December, some obsessive tinkering and last-minute recording in her bedroom studio back at her family's California home.

"I'm the type of person that operates better under pressure," Tinashe admitted earlier in the day during a one-on-one interview in a vacant RCA office inside the Sony Building. "Pressure pushes me to accomplish things. Otherwise I'm more of a procrastinator. If someone's like, 'Your album is due in a week,' I'll come up with seven amazing songs. Even though we're really close to the end, I feel like that's when the best stuff comes out."
[featuredStoryParallax id="175115″ thumb="http://static.spin.com/files/2015/12/Tinashe_Press-Image-2-1800-300×134.jpg"]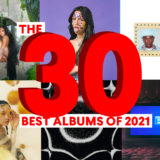 There are a lot of expectations for Joyride, considering Tinashe's first-rate 2015. This year found the tireless singer working alongside industry middle- and heavyweights like Chance the Rapper, Ty Dolla $ign, Usher, Iggy Azalea, Charli XCX, and Chris Brown. In June, she was hand-selected by Janet Jackson to perform a dance tribute (alongside Jason Derulo and Ciara) in the Unbreakable singer's honor at the BET Awards. Throughout much of this past summer and fall, Tinashe opened arena tours for both Nicki Minaj and Katy Perry. Last month, she got word that the song she wrote for Fifth Harmony's impending sophomore album — a track called "She's My Girl," cooked up while on the road with Perry — is being considered for the girl group's kickoff single.
"She's a necessary player in the game," Fifth Harmony's Lauren Jauregui says over the phone in early December. "I think honesty is such a lost value in this industry at this point, especially when you're dealing with mainstream pop. I think people have a hard time being true to themselves in the public eye — because people are so judgmental — but I really admire the fact that she does that and she doesn't give a f**k what people say."
To keep her name on people's tongues, Tinashe dropped a mixtape, the seven-track Amethyst, this past March. The well-received project served as both a stopgap between full-lengths and a reminder to fans and newcomers alike that there's bountiful artistry beneath slick, radio-friendly pop. Even if Tinashe's feeling pressure from a hungry, steadily growing audience to keep putting material out at a steady clip, the bulk of the stress comes from herself.
"I'm a big advocate of going after what you want in general, and those things — a Grammy, mainstream success — are genuinely what I want," she says. "A lot of times people try not to say what they really want because they think it makes them look pretentious or overreaching, but for me, that's the only way to go. You can't dumb yourself down because you're afraid that people are going to take offense to the fact that you want to be successful. That's dumb."
If it's not already clear, Tinashe swears she's gunning for worldwide superstardom on Joyride, a still very much in-progress album that aims big in its production, songwriting, and ambition. The final track list has yet to be revealed, but early demos include gorgeous ballads like "Fires and Flames" as well as collaborations with Houston R&B up-and-comer Dpat ("Coldish"), and London soul singer Joel Compass ("Touch Pass"). She's also enlisted former mixtape cohorts Boi-1da ("Not for Nothing") and Dev Hynes ("Ghetto Boy"), as well as power-players like Hit-Boy and Travi$ Scott (the title track). Joyride — which is due sometime in late January or early February, according to Tinashe's team — also notably boasts its share of proper pop singles, including the already-released Chris Brown duet "Player" and "Prisoner," a scorcher produced by members of Max Martin's camp, Wolf Cousins.
"It becomes the story of my life," she says of the record. "People always want to make an artist so uni-dimensional. People either hear my radio songs and think I can only make music that sounds like that and I probably have no substance and no lyrical content and no point of view, or it's that I'm only supposed to be an underground, indie, 'mixtape-in-my-bedroom' artist and the fact that I'm making anything that's commercially accessible makes it garbage, which isn't the truth. It's definitely become a process trying to convince people that yes, I am creative but I can be accessible, and I can be cool. It's very rare that people are able to be all of those things. But I am."
Hitting that happy medium is a daily task Tinashe's constantly adjusting to, but she says she's thus far had the support of her label the whole way through. "Being a pop star is, at the end of the day, the ultimate goal," says Lisa Cambridge-Mitchell, the singer's product manager at RCA. "But, you don't become a star — putting aside the 'pop' part — on a song. You become a star because you show dimension. You become a star because you show depth. You become a star because you're interesting. All these planets have to align and then, holy s**t, you're a star!"
That Wolf Cousins production, "Prisoner," lays out Tinashe's galaxy-conquering expectations with one short coda. "Just being second is not enough," she howls. By all accounts, she doesn't plan on letting that happen.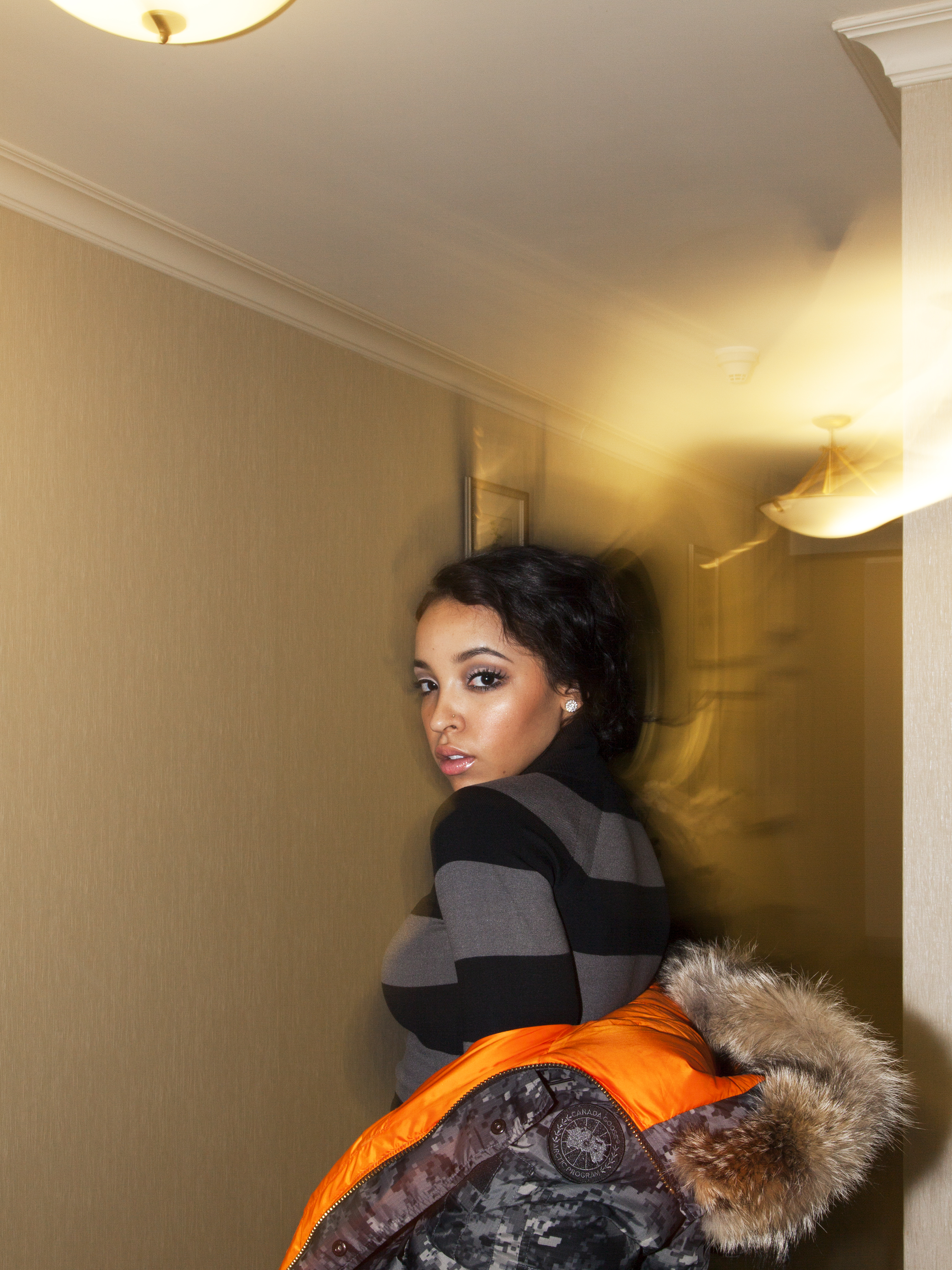 Though she's only been making waves in Top 40 for the past two years, Tinashe — born Tinashe Jorgenson Kachingwe in 1993 — is no stranger to the Hollywood circuit. With four mixtapes under her belt (plus a 2007 to 2011 stint in the Stunners, a bubblegum-sweet girl group that she joined at age 14), she's been putting in long hours since she was seven. Her parents — mother Aimie, a physical therapist and professor who tweets regularly from the appropriately chosen handle @TinasheMomma, and father Michael, a Zimbabwe born professor of theater — moved from Chicago to Los Angeles when Tinashe was only eight years old in order to further support her dreams of stardom.
"When we were in elementary school, she would always do the school talent shows, and that was when people realized, 'Oh, she might do something with this,'" her best friend, Alicia (who declined to give her last name), remembers of Tinashe's early drive for success. "She's always been ambitious. Even when she was in school, she was always in the top classes. I mean, she has a Grammy as the background on her phone."
With her family and friends on board, Tinashe pursued acting first. Following bit roles in flicks like The Polar Express and Akeelah and the Bee, the teen scored her biggest onscreen break in 2008 when she joined the cast of Two and a Half Men as a recurring love interest for the schlubby Jake, played by Angus T. Jones.
After her one-year Men stint wrapped up, Tinashe turned her focus solely to music. The Stunners disbanded for good in 2011, and she figured the time was right to pursue a solo career. She uploaded In Case We Die — her debut mixtape — to her website in February of 2012. All but one of the 15 songs were written by her, and she produced most of the set as well. Critics took notice; MTV's Brad Stern said that the collection "recalls the moodiness of the Weeknd or Kanye West's My Beautiful Dark Twisted Fantasy — an incredibly impressive sound to achieve."
"I am creative but I can be accessible, and I can be cool," Tinashe says. "It's very rare that people are able to be all of those things. But I am."
Rather than letting the year escape her, Tinashe capitalized on the buzz. In July, she signed a major-label solo deal with RCA — her current home — and dropped her second tape, Reverie, that September. A year later came Black Water, which opened her up to a swath of new collaborators, including now-familiar names like Boi-1da, Ryan Hemsworth, Vinylz, and Dev Hynes.
"When I was first getting to know her, she reminded me of Left Eye," says Cambridge-Mitchell, who worked with the legendary R&B group TLC in the '90s. "Her presence, her personality and intensity, and her clear focus, goal-oriented everything. She's very much like if Left Eye and T-Boz were one person."
"Whatever it is that she wanted to do, she was gonna get it done," adds Trevor Jerideau, Tinashe's A&R rep at RCA. "If she couldn't get to a specific producer that she admired, she's going to make that beat herself. She'll go on YouTube and try to figure out what kind of software they were using or how to actually construct that track and make it. She sourced all those [mixtape] beats. She did. I knew that she was going to get to where she had to go, and where she wanted to go, regardless of anybody standing in her way."
Even in her Black Water days, Tinashe's ambition shone through the dark melodies she produced. ("Don't stop looking at me," she shouts relentlessly on the chorus of that tape's standout single, the Travi$ Scott-featuring "Vulnerable.") Over the next year, Tinashe crafted more than 200 songs for her major-label debut Aquarius, whittling the pile down to a final 18 that ranked as one of SPIN's 50 Best Albums of 2014. The LP's lead single, the gyrating, ScHoolboy Q-assisted "2 On," climbed the charts, peaking at a modest No. 24 on the Billboard Hot 100. The album itself marked the first time Tinashe opened herself up to more collaborative production and lyrical work, ceding credits on all but four interludes to producers like Stargate, Cashmere Cat, Mike WiLL Made-It, DJ Dahi, and more, names which she narrowed down from an initial wishlist that also included SPIN Producer of the Year Jamie xx, and Stuart Matthman, Sade's longtime producer.
With Aquarius, Tinashe aimed to prove that a young woman could handle the rigors of putting together a capital-a Album without losing her say. But, as they do, roadblocks sprung up. "Chalk that up to me being a woman," she says exasperatedly. "It's me being a cute, young girl and it's me having an opinion, having a perspective. A lot of times people expect artists to not have one, or hope that they don't. When I was working with these producers, especially people who've had hits in the past, it's very hard for them to take my perspective into consideration. Like, 'Why should I listen to this girl who's never had a hit before when I've had ten?'" She tilts her head. "Even if those hits were 20 years ago."
And while making Joyride, Tinashe says she's often still had to fight to get what she wants. "The first album process took me twice as long [as this], because there was so much of that growth. I had to go through sessions where people were outwardly disrespectful to me and I had to walk out. I went through a musical hazing," she says. "People definitely don't want you to win. You're set up to fail when people are literally giving you their sh**tiest stuff and they're just like, 'Well, this is the best I can give you. We're saving [the good stuff] for Drake.'" She pauses and laughs. "There's a lot of shady motherf**kers in this industry."
Cagey collaborators aren't the only ones who've disrupted Tinashe's path. During a recent New York radio interview, male hosts asked the successful singer-songwriter and producer about her body, leered at her, called her "thirst-trappy," and judged her Instagram photos. Only several minutes of the half-hour long interview were devoted to her actual music.
"I kind of just take it with a grain of salt because there are things in this industry that you don't particularly like that unfortunately come with the game," Tinashe says of the sexist treatment. "I don't like the fact that they ask me dumb, irrelevant stuff in interviews, but I also don't like that they pit female artists against each other. That's f**ked up."
Tinashe says each moment in the spotlight affords her the chance to enact change when it comes to outdated music industry norms. "I feel like I have a lot to say," she adds. "I have interesting perspectives on more important things than 'Who is the hottest rapper in the game?' You've got to slowly, piece-by-piece, educate people that just because I'm a new artist — or they're used to doing it some type of way, or I look some type of way that you want to put me in some type of box — doesn't mean that that's how we need to be perceived or conduct ourselves moving forward. Hopefully we're going to shift it."
Not everyone, especially someone so seemingly green, would have the fearlessness to be so open about their wants and demands, but Tinashe doesn't mind speaking her truth.
"I think as long as she keeps on going and never stops, she could be the next Janet Jackson," her "Drop That Kitty" collaborator Ty Dolla $ign says. "She's an amazing performer, dancer, and singer. She's just gotta keep on going."
[featuredStoryParallax id="175116″ thumb="http://static.spin.com/files/2015/12/Tinashe_Press-Image-1800-300×134.jpg"]
After hitting some midtown traffic, Tinashe's ride pulls up to the Global Spin Awards an hour before showtime; upon arrival, she's meant to walk the show's red carpet, complete with screaming photographers and her fellow stars. After a 15-minute waiting period, she shakes her head. "I'm not dealing with this," she says, turning away. Her managers in tow, she strides to a velvet rope, holds up her "Artist" bracelet, and proceeds backstage. She brushes past Swizz Beatz, the show's host, as she enters his sprawling dressing room, which'll be shared by all of the artists on tonight's bill.
As the clock once again ticks down, Tinashe sits on a footstool drinking a Ciroc and cranberry juice, which she splits into two cups. She fills one with more cranberry juice, then sips at that instead. "I don't really drink," she says, wrinkling her nose at her plastic cup. People cycle into the room in throngs. The Reverend Jesse Jackson appears and converses with Swizz; Tinashe's eyes flutter over to the powwow before she swivels away.
"There's a lot of shady motherf**kers in this industry," Tinashe says, laughing.
In steady succession, Timbaland, T-Pain, Ty Dolla $ign, and A$AP Ferg file into the dressing room. Tinashe sits quietly. She comes alive when she has to, but when she doesn't, she's a normal 22-year-old: laid-back, unwinding, concerned only with her orbit, constantly awaiting stimulation. More than once backstage, she throws the furry hood of her pea-green parka over her head in an attempt to fully retreat.
An interviewer from that aforementioned New York City radio station approaches and asks Tinashe and T-Pain if they'll sit for video segments. Both agree, but when the man leaves, Pain turns to Tinashe and rolls his eyes. "It's like Lady Gaga said in that video," he tells her, "Once I started saying no to things, my life improved." She nods in approval, but it's clear she's already mentally moved on.
Tinashe often circles back to fan interaction when she gets distracted. She's extremely vocal with her audience about her process, from the recording stages to the promotional cycle. In early December, she's engaging with accounts begging her to make RCA adjust the Joyride campaign. "u better make sure your label does promo for joyride cause they're not giving u what u need already and they didn't w Aquarius," one fan tells her.
"Believe me that stuff is out of my control kinda frustrating when u guys make it seem like it's simple, It's called politics," Tinashe writes back with an exasperated emoji, adding, "All labels are different versions of the same beast. At least my label believes in me. The grass is always greener." Another tweet: "My time will come," she types back. "I won't stop."
Though she's quick to defend RCA, Tinashe's not afraid to buck back against the major-label rulebook. Earlier that day, we discuss the way the Joyride cycle has unfolded, starting with how the smoky "Party Favors" dropped on SoundCloud in the middle of a random weekday without notice. Both her managers are out of the room momentarily, so she leans over slightly. "The real story is actually kind of interesting," she says with a grin. "I basically leaked the song. I wasn't supposed to put it out."
She sits back and continues: "But I knew if I didn't just put something out, I ran the risk of continuing to push back my singles and my whole process. I've got the songs, I need to put them out, I need people to hear them. I was just like, 'F**k it. I'm putting it on SoundCloud.' So that's what I did, and then they had to follow up. They're like," — here, she mimes scrambling motions — "'We've got to put it on iTunes!' That started the momentum and then we were able to put out the real single ["Player"]."
Bit of a bold move for a young artist to fight back against their label so publicly, I remark. "Yeah, but who knows?" she says, crossing her arms. "I'm not trying to diss my label because they're awesome and they're very supportive of me, but again it's like, they're playing a guessing game because you never know what's the right thing to do. I felt like we were going in circles. People were arguing over which song should we put out first, what's the first look. Sometimes it's better to just force people to make a decision and be like, 'You have to decide. No more wishy-washy.'"
Walking offstage after presenting the Hennessy DJ Entrepreneur of the Year award to Funk Flex (who didn't bother showing up), Tinashe makes an executive decision. "We're going to Shake Shack," she says, commanding me to follow her as she strides out of the building. Before she makes it out the door, she's accosted by Timbaland, who sweeps her up in his arms and whispers in her ear, "Do you know how dope you are, girl?" She smiles and hugs back. Tim sizes her up — though he's the one wearing drop-crotch, all-white pants and toe-curled, black slipper-loafers — and shouts his email address to her before walking away. Tinashe runs over to her managers, whispers the contact info quickly, and scurries down the now-empty red carpet.
Three blocks and five minutes later and we're sitting at a wooden Shake Shack table. Tinashe's devouring her order — the basic Shack burger, a soda, and an order of fries — which she says is her usual. The quick-service chain is her favorite place to eat when she's in town (she says she once had it four days in a row). "I don't like any stuff on there, just the basics," she says between bites. Mind you, this is coming from a fast-food-loving 22-year-old who has individual branches of the place ranked in her mind.
Though she's been way too on for the past 14 hours — plus countless more before it — there's no stopping her ambition, even in what's seemingly free time. While she crunches on the golden crinkle-cuts in front of her, she and one of her managers scroll through new merchandise mock-ups — Joyride tees, hoodies, caps, and more. Every decision is hers, and she's hands-on, suggesting different phrases, logo placements, and sizings.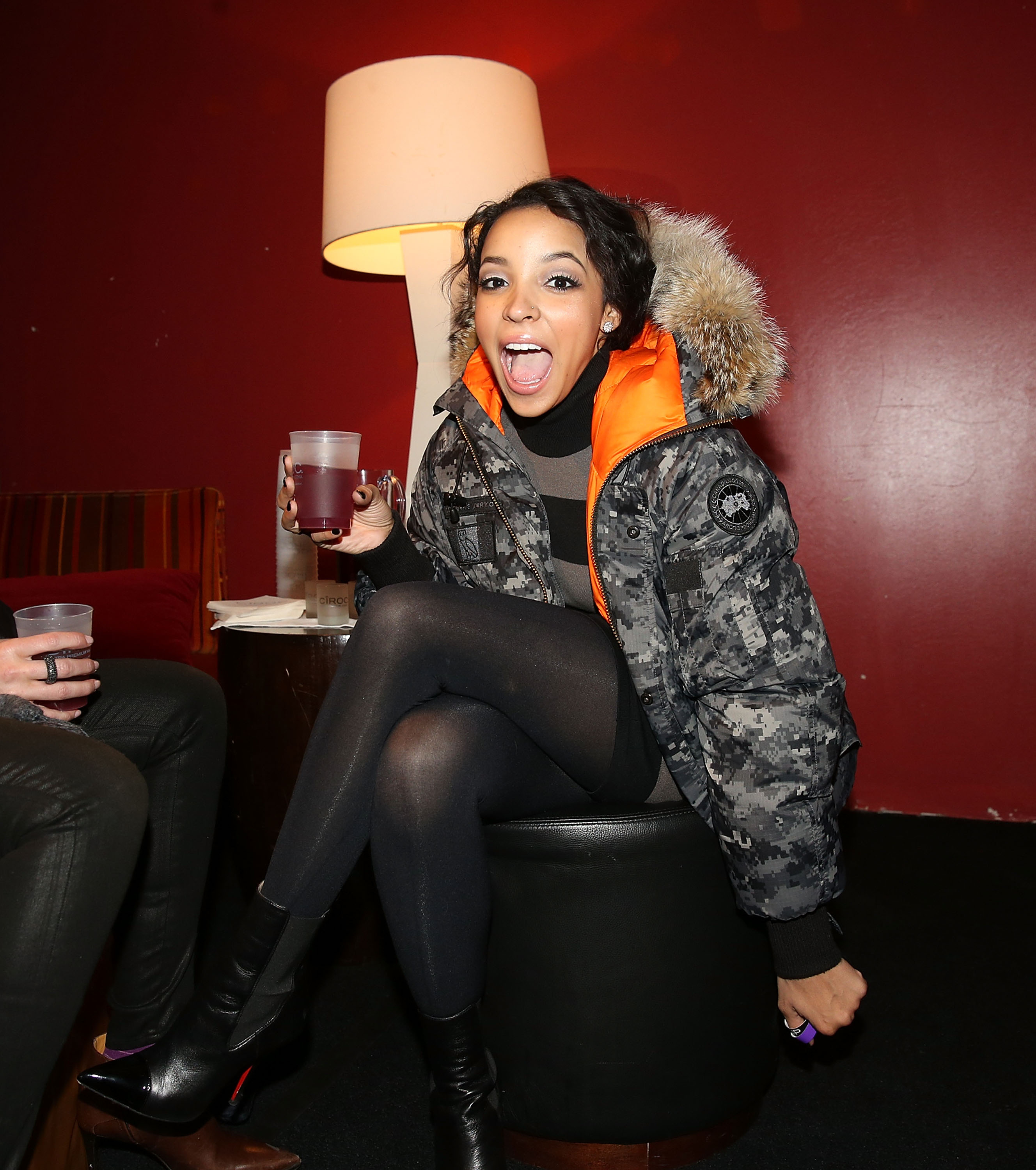 In the green room, leaving a stage, inhaling a Shack burger — in every moment, Tinashe's still thinking years ahead of the present. Even when she's sleepily murmuring along to Fetty Wap's "679" on the radio as her car speeds through Manhattan, she's scrolling through her Twitter mentions and approving tour dates. Business has become her way of life.
"My personal life took a full pause two or three years ago, but there's something to be said for momentum," she says. "People are looking at you. People are wondering what you're going to do next… You've got to do something next, otherwise you're doing yourself a disservice. For me, that's my five-year plan. This is the time."