In 1999, early techno figurehead Moby was coming off of the commercial failure of 1996's punk detour Animal Rights, which (in a cruel irony) bombed commercially just as the electronic boom was about to happen Stateside for other artists. So when the genre-hopping iconoclast unveiled his fifth album Play, it probably felt just as esoteric to loop traditional hymns from the Anthology of American Folk Music over house piano and breakbeats. It wasn't; Play went on to outsell the era's big-beat hitmakers with multiple charting singles worldwide, and more critical acclaim than almost anything else released at the turn of the millennium. In this very publication, Will Hermes called it "likely to forever remain the high-water mark for populist electronica." But 2015 brings a challenger to the throne.
In Colour — the solo debut of the London-born Jamie Smith, the drummer/producer of austere, R&B-influenced indie-rock trio the xx — is the year's most beloved electronic album for many of the same reasons as its 12-million-selling forebear. The eclectic spirit of its gospel samples (and a Young Thug cameo as incongruent as the Gwen Stefani one Moby scored) feels cerebral, not dilettantish, and it places just as much emphasis on played instruments and human voices as it does synthesized creations.
Even more than his fellow 2015 electronic MVPs in Jack Ü (who microwave-melted Justin Bieber into a mewling dolphin) and Oneohtrix Point Never (who simulated throwing a copy of Further Down the Spiral into a dryer with a full set of Cutco knives), Jamie prays to the altar of sound. Rather than one artist trying his hands at different genres using trial and error, In Colour's variety feels more like a DJ set culled from the fossils of different musical worlds. "Gosh" scans like the dusted-off breakbeat rave that Zomby's Where Were You in '92 promised. The slowly unfolding piano plinking of "The Rest Is Noise" could've been excerpted from a Paul Thomas Anderson film score. "Obvs" returns to the emotionally downturned steel drums of the Knife's poppy beginnings. That it all sounds like it belongs on the same album is a testament to Jamie's curatorial gift for tessellating the bigger picture. Like Play, real technoheads found it boring and received. Like Play, it feels instantaneously classic to the rest of us anyway.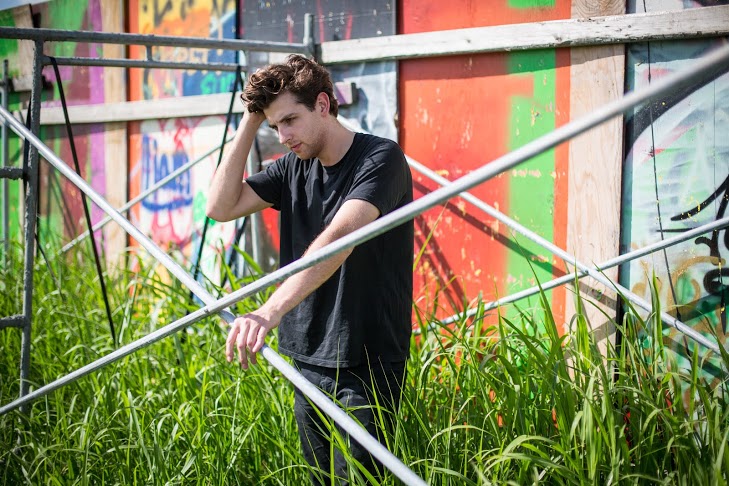 Populism, right. The idea of trying to take the music from inside one person's head and transmit it to as many people as possible is fascinating, almost game-like. The 27-year-old producer is very selective about who he lets into his creative process, while simultaneously embracing his internal auteur's doubt.
"I much prefer working with my two best friends [in the xx] or working on my own," Jamie tells me at the Beggars Group New York City offices toward the end of March. But the lanky, high-haired Brit also acknowledges that solo separation can be a catch-22. "It's really hard to finish music without anybody else's input, so I ended up playing it to people in an unfinished state, gauging their reactions," he explains. "It helps a lot just to hear your own music with somebody else in the room; time passes differently and you notice things that you wouldn't if you were just listening to it on your own."
Jamie's unseen contributions to the moody state of current hip-hop and R&B were in full swing by 2015, and it makes sense that In Colour is earning him just as much rabid critical and commercial attention as the xx's out-of-nowhere self-titled debut did in 2009. Netting rave reviews and showing up near the top of multiple year-end lists is a rare feat for a solo album by someone in an active band, much less its sole non-vocalist. As if his year wasn't busy enough, between In Colour and the upcoming third xx album, Jamie also collaborated with Danish-Icelandic installation artist Olafur Eliasson on a ballet adaptation of Jonathan Safran Foer's found-art book Tree of Codes, which might make it the first ballet score ever to contain samples.
Naturally, being in the sudden spotlight is a weird situation for a reserved guy who says his parents have found out more about him from reading his interviews than they ever knew raising him. Being open, as Jamie says, is "not very English." He's not timid, but he chooses silence when he can't cut to the chase.
"If you talk with Jaime about music, he can talk forever," Caius Pawson, Jamie's manager, explains over the phone, "He's got an incredible wealth of knowledge and passion. If you want to just small talk you're not going to get much back." This is, after all, a guy who at age seven played a tree in a school play. "It was like a Bible story," he says. "But there weren't enough parts for all the kids in the class to be in it. I was happy to be the tree. I think somebody knew that I would be best as a tree."
But for all the talk of Jamie's — or the rest of his band's — "shyness," they're more shrewd than prude. He and xx singer Romy Madley Croft have put in time at songwriting camps for Alicia Keys and studio sessions with Beyoncé — her sister Solange is a friend of the band — and his work has been sampled by Rihanna ("Drunk on Love") and Drake ("Take Care," which went to No. 7 on the Hot 100 in 2012). Maybe most impressive of all, he persuaded rap's off-the-grid folk hero Young Thug to humor someone else's timetable for a few minutes, resulting in "I Know There's Gonna Be (Good Times)," the critics' runaway favorite from In Colour, with its jingling beat and summery Persuasions sample. In a year where Thugger released three of his most insular mixtapes that each earned plenty of their own attention, "Good Times" didn't sound at all jarring between OMI's "Cheerleader" or the Weeknd's "Can't Feel My Face" this summer. This quiet kid who'd never met the star it-rapper managed to give him his warmest and most accessible crossover hit since Rich Gang's Top 20 aberration, last year's "Lifestyle."
"I was living in Greenpoint and driving into Manhattan everyday across the Queensboro bridge and listening to Hot 97. I just wanted to make something that was like that," explains Jamie, who didn't get to meet Thugger until long after the album was out, and describes him as a "busy dude." This is funny coming from someone who released an album and scored a ballet in the same two-week period (the latter went on to premiere only months later). Maybe it's part rationalization by an isolationist who attended the same school as electronic genius loners Four Tet (who declined to comment for this story) and Burial (who declines to live above ground, probably), but Jamie defends the increasingly viable art of remote collaboration with a passion.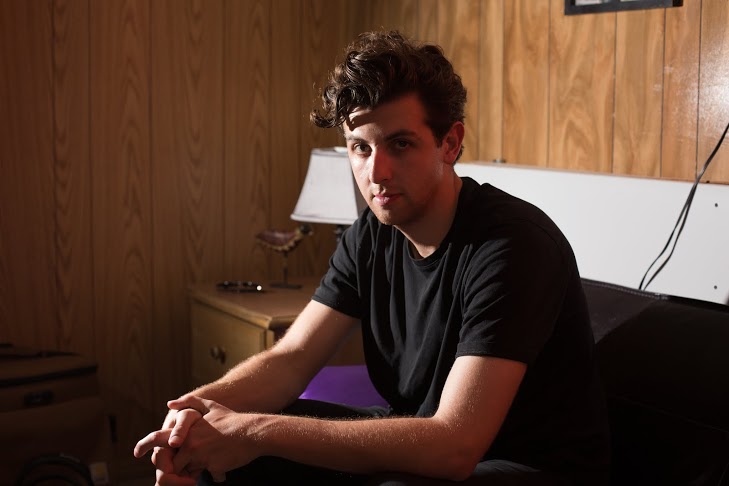 "If you're in the room together, you're mashing your ideas together and making compromises so that you come out with something new that neither of you wrote," he surmises. "If you each put your own input in separately without having the other person in the room, then you can inject more of your own sound into it."
This theory was tested and proven by a then-22-year-old Jamie's first non-xx work, We're New Here, the 2011 remix of the late Gil Scott-Heron's 2010 I'm New Here, which serves as the legendary soul poet's afterword. The producer communicated with the HIV-positive Heron only by letter during the remixing process. "I'm so happy that I didn't overthink it," he says.
It's safe to assume he didn't overthink In Colour opener and megalithic highlight "Gosh" either, considering it was made in a single day, with "the first proper synth [he's] ever spent money on." All of the music on the album was either conceived in one 24-hour period or constructed over the last five years.
"The first time I played ["Gosh"] was at this little Jamaican club in London that got shut down, a little unannounced party that they do once a month. I played it and the room went off," Jamie says. "It was as if everyone knew the song even though they had never heard it before."
"Gosh" indeed has a familiar aura to it, a rush of voice snippets and industrial percussion that slowly boils over into the glowing synth solo, the finest of the year. Every piece, down to the static and debris, feels deliberately tweaked and carefully fitted. And while he tinkers plenty, he respects the soul of his original sample sources too much to julienne them beyond recognition. "I just love the sound of a barbershop quartet," he tells me of "Sleep Sound," which mostly leaves a sample of one intact. "Loud Places" might be the best utilization of a fade-in choir's subtle grandiosity since Vampire Weekend's celestial-minded 2013 knockout "Ya Hey." In Colour's songs retain the pop and crackle of Jamie's vinyl at live decibels rather than turning to pixelated cat food. In what should have been a banner year for up-and-coming lights as disparate as Hudson Mohawke, Rustie, and the sophomore-jinxed Disclosure, only this discreet, long-incubating auteur managed to please anything close to a majority.
That said, there's nothing more awkward than the Bonnaroo festival crowd chanting "Ja-mie, Ja-mie," like he's Jerry Springer — except for maybe the guy behind me who yells, "I'm gonna cummm," when the gangly, grinning producer arrives at his two turntables and waves. High curly tendrils dangling unpredictably in his face, Jamie lets a certain Persuasions song play smoothly for a couple of minutes before abruptly flipping it into the euphoric "Good Times."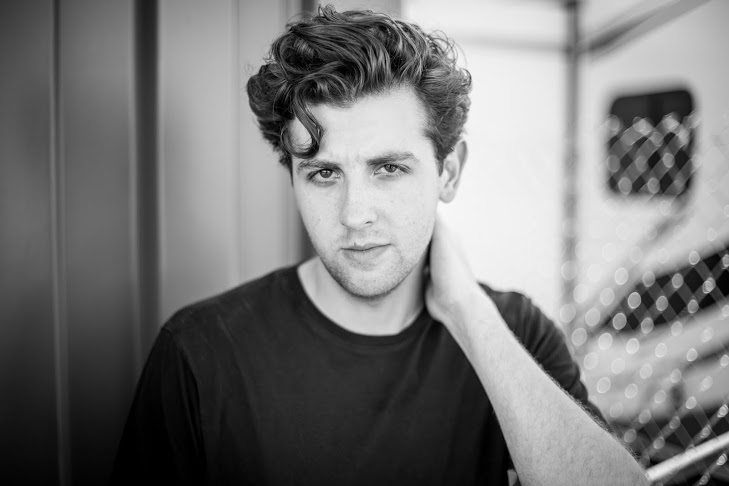 He spends his set interspersing well-chosen house tracks from his record collection with In Colour highlights. "Sleep Sound" is played nearly backwards, with the oh-oh-oh chant first over hard disco and then adding in the wobbly riff and chopped choir. "Gosh" emits rainbow fog as the low-blown synth rises like steam, speeding up the song like a heart being filled with adrenaline. He dances as he pulls out vinyl, even when he's turned around; it's a stark contrast to the 2010 gig where I saw him with the xx, still and shrouded behind an elaborate light show and smoke. When he turns back to the crowd, he stares. Not coldly, just over them, privately enjoying himself. They cheer when he sips his beer. He closes with Ol' Dirty Bastard's "Got Your Money," because why not.
Backstage, I ask Jamie if he's sick of the songs on In Colour yet: "No, but I'm sure I will be soon." He's probably just happy to have them finished and out in the world. Like most electronic craftsmen, he's burdened by hundreds of unfinished tracks created in Logic that he can neither complete nor delete.
"I have everything saved on a bunch of hard drives that I'm never going to use again, never gonna look at," Jamie sighs. "But I can't delete them."
Scoring might be a quicker way to free his half-written music than undergoing the rigors of a full album process, and on the evidence of Tree of Codes, he's a natural for it anyway. Judging from a performance of the ballet in mid-September at Manhattan's Park Avenue Armory (the same venue where the xx played a haunting and intimate 25-show residency in 2013), the visuals would've fit in seamlessly at an xx concert: pirouetting dancers covered in black lycra head-to-toe with white Christmas lights adorning their limbs. The performers gyrate around a black, stage-dividing wall of hexagonal holes filled with mirrors arranged kaleidoscope style, occasionally displaying their shimmying arms.
It's almost too on-the-nose for Jamie, giving the audience a glimpse of his POV as a DJ: being still while watching others dance. His score folds in glass tapping, pots and pans banging, and lots of Steve Reich-style piano repetitions, but also (slyly) the same siren effect he turned into that adrenalizing synth solo on "Gosh." In the most striking segment, the squeaks and skids of treated percussion — akin to a basketball skidding across a gym floor — are pumped to steroidal bass extremes. When the company comes bounding back out at the end, clad in all colors, the directors join them and I briefly think Jamie might be walked onstage. He isn't.
"I don't feel like I need to say anything to an audience," Jamie says over the phone in June. "I just want to make people feel the way I was when I made the music."