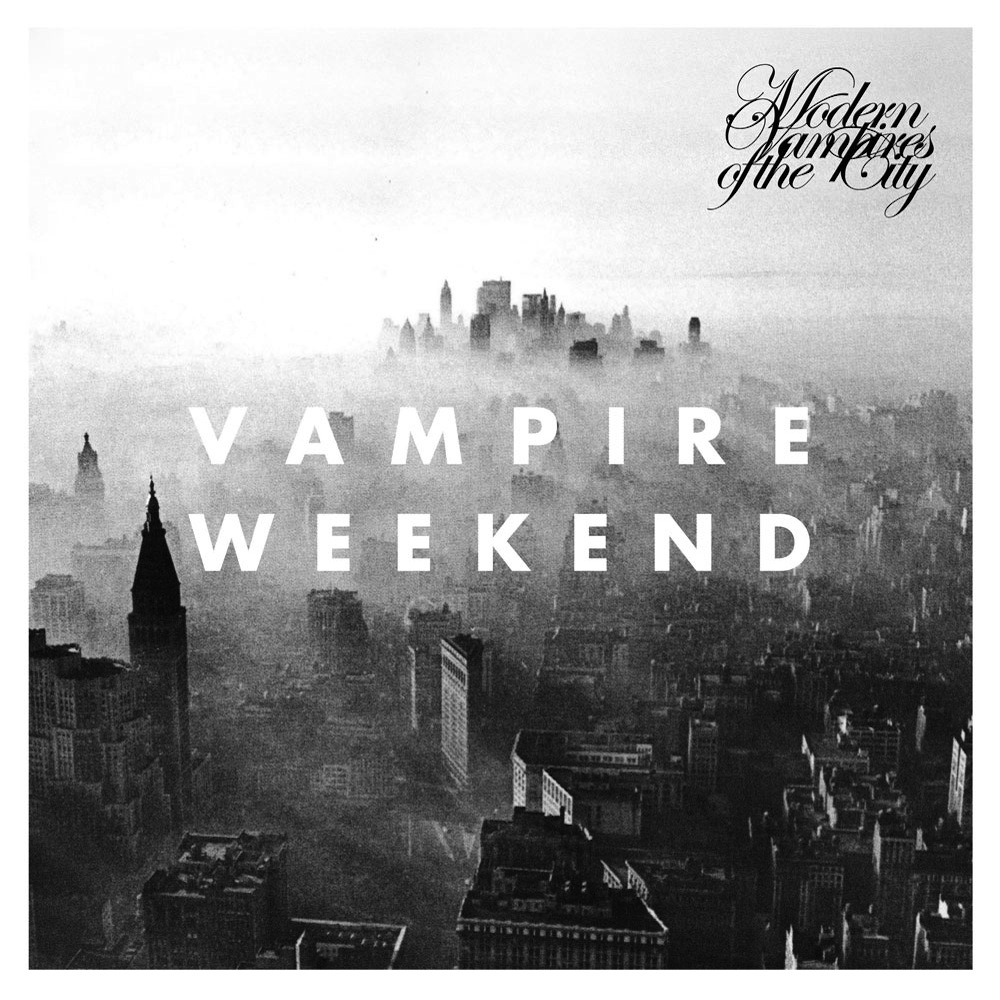 60. Vampire Weekend, Modern Vampires of the City
(XL, 2013)
"Is this the fate that half of the world has planned for me?" Ezra Koenig croons on the hookiest song of his career, though there's plenty of competition, including the reference-bulked "Canon in D" rip that follows it. But "Unbelievers" is where the R.E.M. to Arcade Fire's U2 discards "Upper West Side Soweto" and focuses on being the great American rock band, complete with John Philip Sousa-for-pennywhistle breakdown. These changes are meant to evoke a largesse of ambition and a focusing of mind. No more clean-line soukous guitar or clicking ska beats — this album's about heaviness: slamming pitch-shifted rockabilly ("Diane Young"), tongue-twisting gospel ("Worship You"), and the most cerebral song by indie-rock squares since "Once in a Lifetime": "Ya Hey," where Koenig asks God, "Who could ever live that way?" after the Lord won't even say his own name. The musician fancies the big guy a DJ, who segues Desmond Dekker into the Rolling Stones. Wouldn't you? — DAN WEISS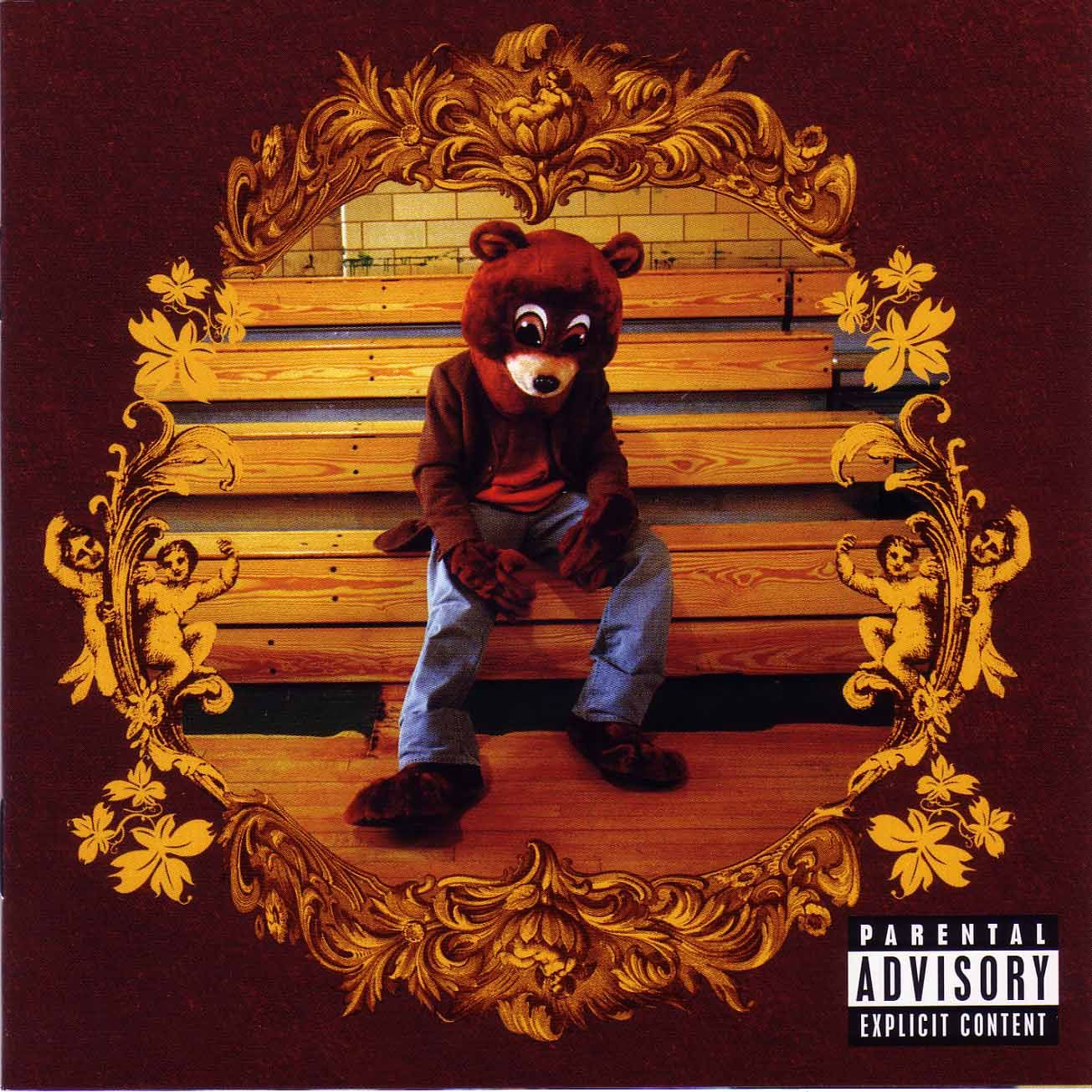 59. Kanye West, The College Dropout
(Roc-A-Fella, 2004)
Kanye's Dropout clearly intertwines the roots of the interstellar narrative he's since crafted with its hard-fought Chicago origins, it's equal parts about the producer-turned-rapper's come-up ("Last year shoppin my demo, I was tryin' to shine / Every motherf**ker told me that I couldn't rhyme") and the insecurities that come from trying to scrap for your stardom. "All Falls Down" remains the greatest guitar-driven rap song of the century (sorry to "Lose Yourself"), "Jesus Walks" commands silence in arenas still, and "Through the Wire" outshines its own easily dismissible-as-a-gimmick premise ("They can't stop me from rapping, can they? I spit it through the wire, man") thanks to its sterling pitched-up production (thanks Chaka!) and Jeromey-romey-romey-rome hashtag rhyming ("There's been an accident like GEICO / They thought I was burned up like Pepsi did Michael"). He's since become a bleary-eyed genius in search of his next innovation, but on Dropout, he was just a kid, doing his best to make his mother proud. — BRENNAN CARLEY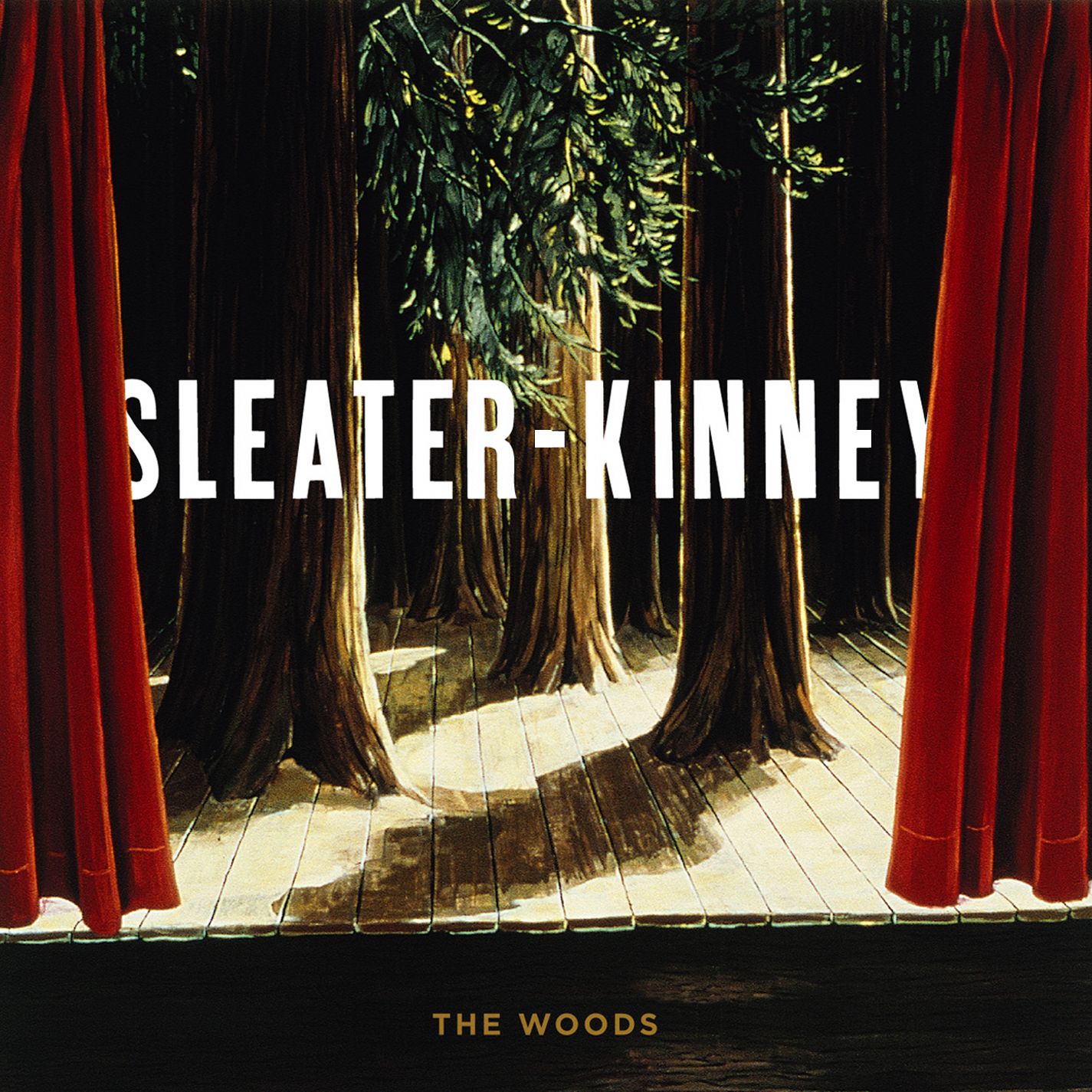 58. Sleater-Kinney, The Woods
(Sub Pop, 2005)
It seemed for a while that The Woods might have been the end for Sleater-Kinney. After a decade's worth of thorny, recoiling rock records that owed equal debts to fuzzy art rock and, uh, Springsteen, the trio of Pacific Northwest punks topped every effort they'd made before and then vanished — as if this brilliantly fizzy, aural amphetamine rush would require another decade of repose to recover from. Album opener "The Fox" quickly erupts into one of most furiously blown-out tracks the band has ever released, but The Woods remains a revelation because the punk heroes indulged in a number of wildly divergent impulses their previous work had only hinted at. Freewheeling guitar solos throughout indulge the classic-rock influences that their early career cover of "More Than a Feeling" pointed toward, while blown-out production pushes them ever closer to the tuff gnarls of their more distortion-happy contemporaries. They're back now and engaging in that sort of stylistic tension once again, but if Sleater-Kinney had decided to decline a second act, The Woods would have been the perfect send-off for a varied and inflammatory career in rock. For the moment they went out with a clatter and a bang, with The Woods not as a cherry, but as a cherry bomb on top of all that preceded it.  — COLIN JOYCE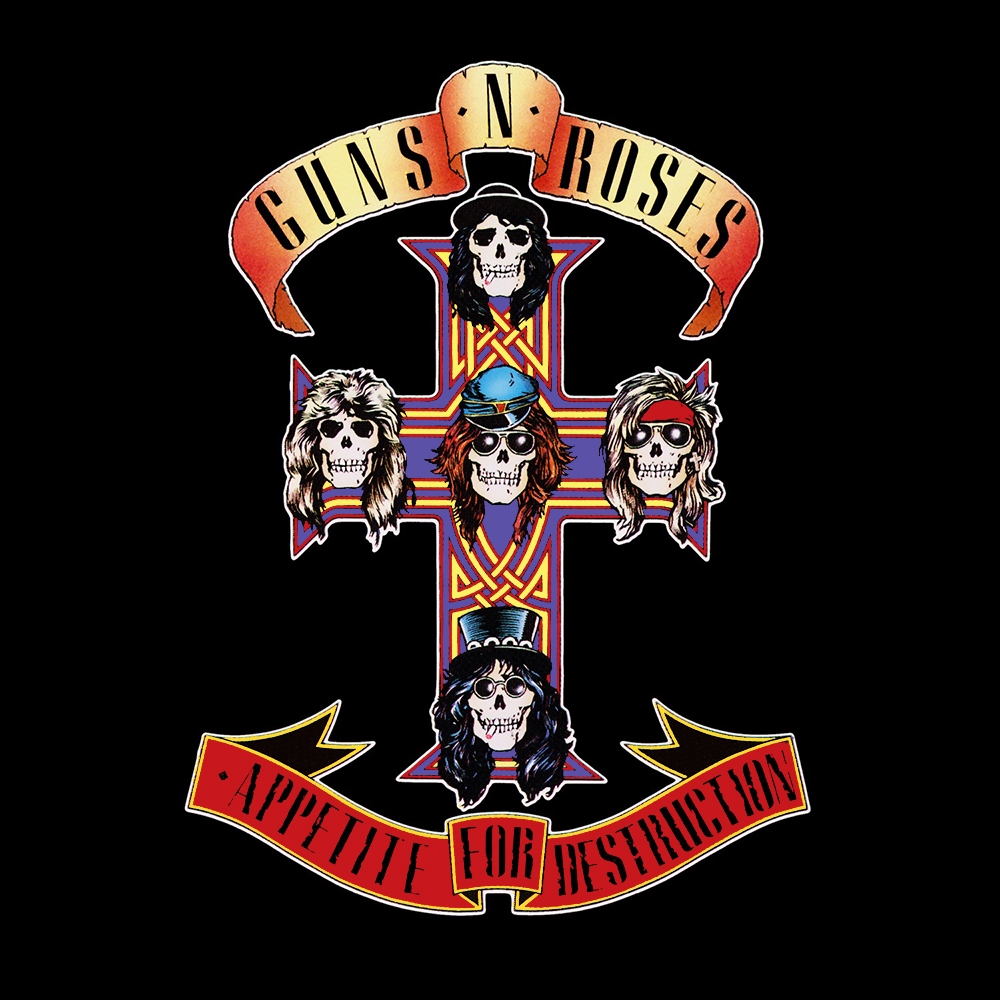 57. Guns N' Roses, Appetite for Destruction
(Geffen, 1987)
The "metal" in glam metal began to dribble out on a succession of faceless rock guys' increasingly tender, increasingly successful pop gestures as the '80s beat on past the halfway mark, but Guns N' Roses burned through the network like cleansing fire. Formed when refugees from hard-rock upstarts L.A. Guns and Hollywood Rose blended into a joint venture, GNR released its debut Appetite for Destruction in 1987. Appetite lived up to its name, chronicling the cheap thrills and pitfalls of fast living in a sprawling, uncaring city.
"Sweet Child o' Mine" deftly showcased lead guitarist Slash's scorching solos and ace riff construction, singer Axl Rose's pitted depth and range, and the rhythm section's turn-on-a-dime suspension as it careened from a sun-drenched ballad into something akin to terror. Cuts like "Welcome to the Jungle," "It's So Easy," and "Mr. Brownstone" explored the savage hook and tug of the hard drugs that threatened to tear the band and their scene apart. The quintet looked and sounded like a physical manifestation of Los Angeles' seedy underbelly, the grime beneath the glitz of the Sunset Strip grown sentient. — CRAIG JENKINS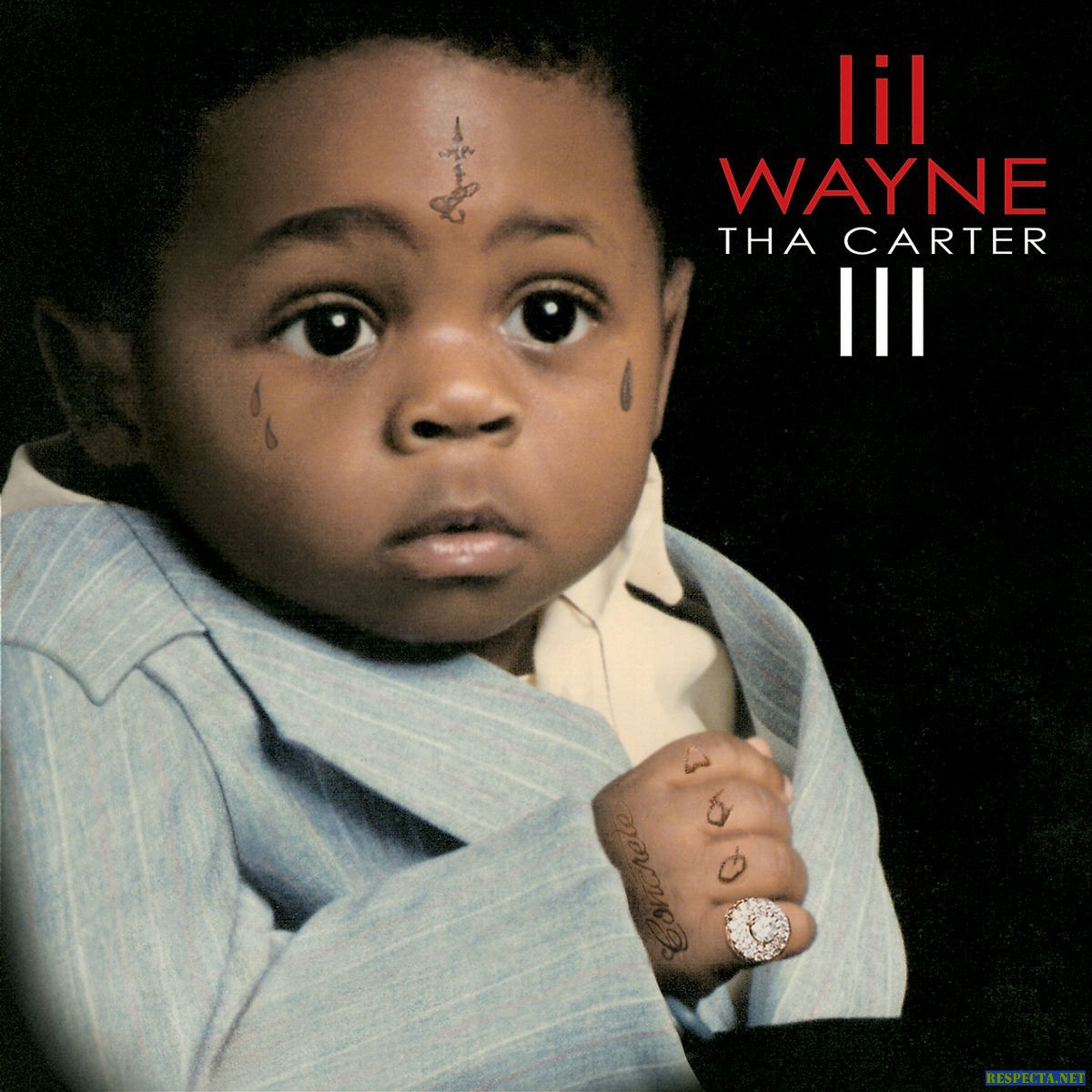 56. Lil Wayne, Tha Carter III
(Motown/Cash Money, 2008)
Lil Wayne ushered in the era of rap albums not needing to be "about" anything, which has had its drawbacks, but his stone(r) classic isn't one of them because it resurrected the art of what used to be called rhymin' for the sake of riddlin'. Carter III talks a little about how indefatigable Mr. Carter is of course, but it also talks about how he's an alien, how he's got money, how he's a doctor who performs surgery on wack MCs, and how he really f**ks the police. "A Milli" isn't about a million dollars, it's about looping the bluntest rhythmic device to underscore his flow and dexterity and how many ways a linguist can bend a syllable to his gap-toothed whims. "Let the Beat Build" is "about" how a great Kanye West beat needn't try and improve on a faultless perpetual motion machine of a two-bar soul sample. And if you can score a Japanese edition that replaces weakest-in-show "Playing With Fire" with the epic "Pussy Monster," pair it with the congenial-blowjob No. 1 fluke "Lollipop" and you'll understand why he's the most gynephilic rapper alive. — DAN WEISS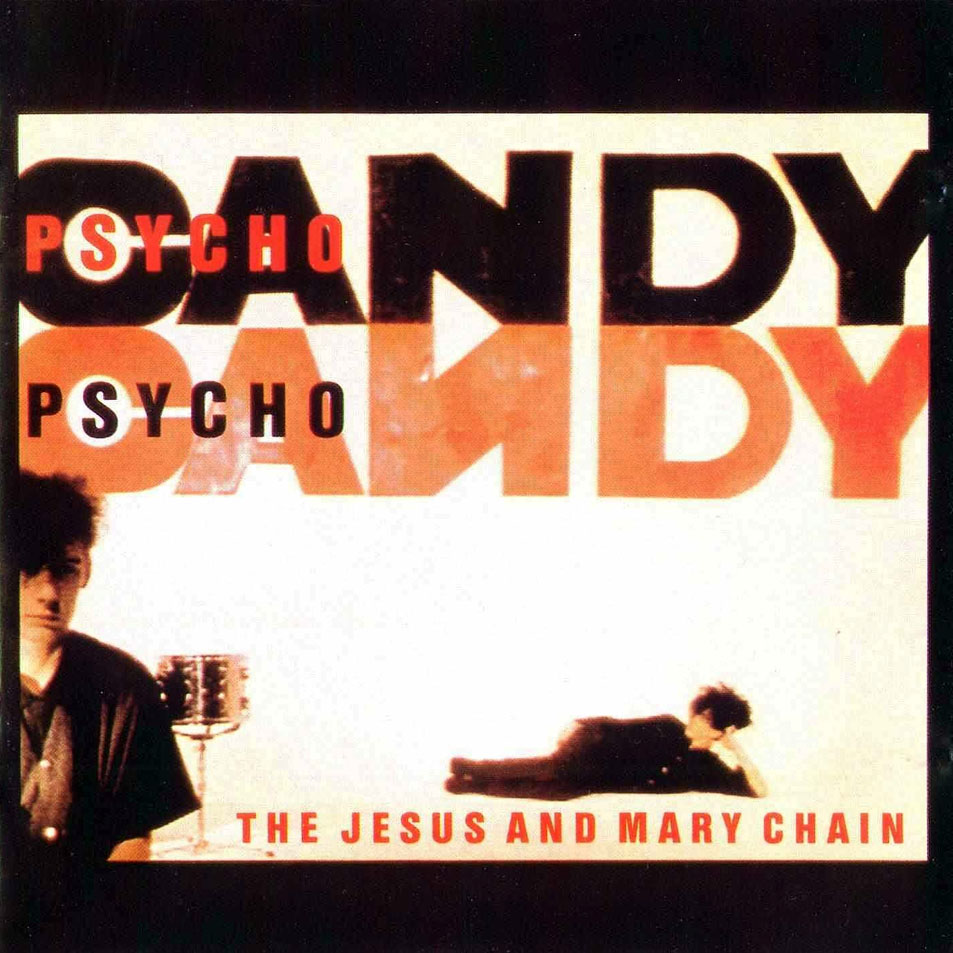 55. The Jesus and Mary Chain, Psychocandy
(Blanco y Negro, 1985)
The Jesus and Mary Chain's debut album arrived the same year as the New Coke, and its basic formula could have been no longer lasting. Psychocandy pairs sweet melodies from the gentler side of '60s pop with shrill feedback, stomping drums, and cavernous reverb. On slower-paced songs such as "Cut Dead," it's not far from the jangling indie-pop drummer Bobby Gillespie would sing with the earliest incarnation of his band Primal Scream, as captured a year later on the influential C86 compilation. But the JAMC's exploration of the possibilities of noise would lead the way for shoegaze and go on to more directly influence a whole generation of worthy bands, from the Raveonettes and A Place to Bury Strangers to the Manhattan Love Suicides. It doesn't hurt that LP opener "Just Like Honey" is a near-perfect execution of the Phil Spector-meets-noise concept. That crucial nod from Sofia Coppola's Lost in Translation? And ensuing Coachella collaboration with Scarlett Johansson? From their earliest, famously brief shows, the brothers Reid had always acted like big rock stars, so why not let them enjoy the overdue recognition? — MARC HOGAN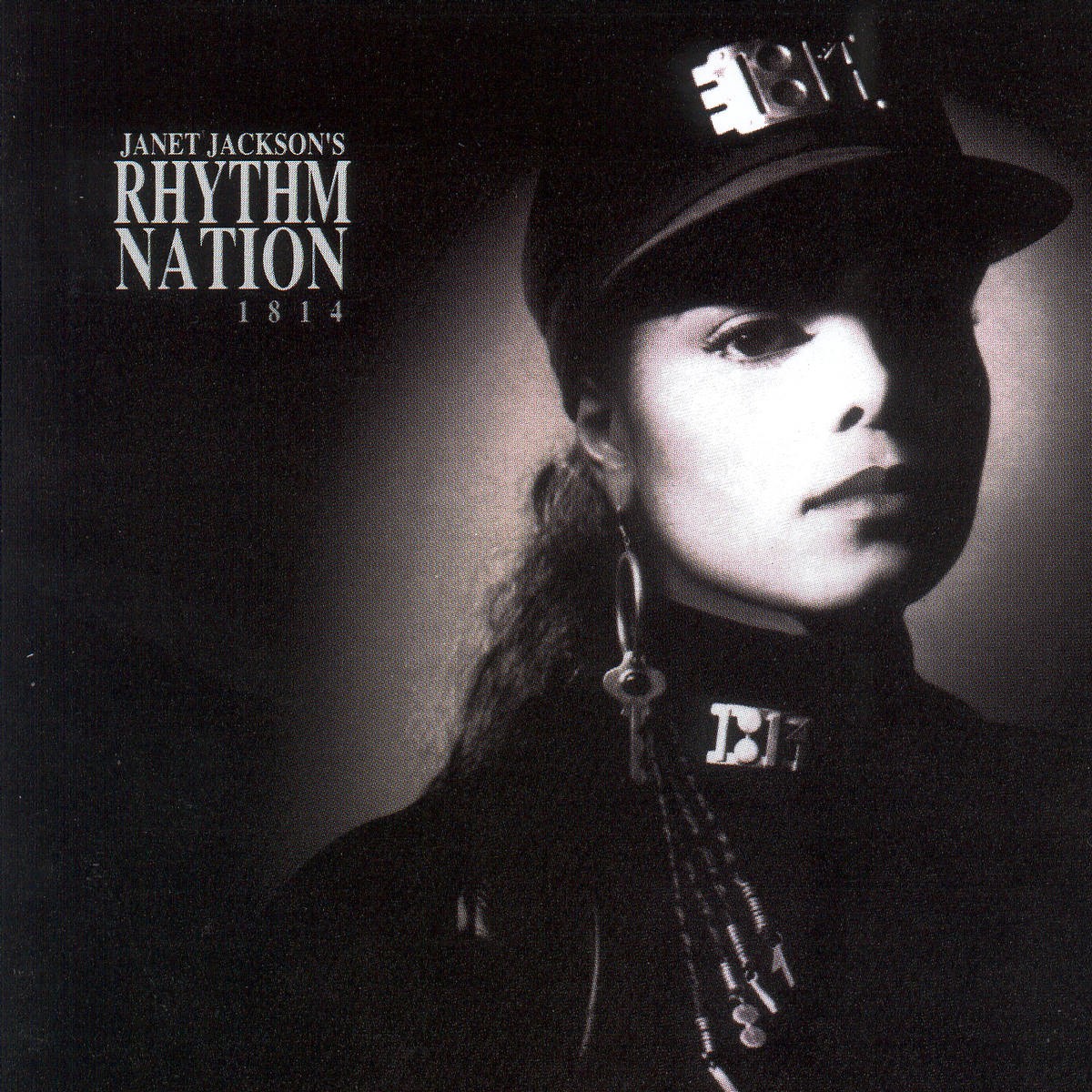 54. Janet Jackson, Janet Jackson's Rhythm Nation 1814
(A&M, 1989)
Forget Michael, let's talk about his baby sister — oops, the all-grown-up Miss Jackson. Sexy and self-assured and socially conscious, Janet's fourth album is jaw-dropping in the sheer number of hit singles it produced. The slinky, flirty "Miss You Much" is the apex of '80s dance-pop; "Love Will Never Do (Without You)" is an unforgettable anthem even without the iconic Herb Ritts-directed video. And though the dream team of Jimmy Jam and Terry Lewis turns everything to gold, Jackson was under-recognized for being the album's co-producer as well. In the process, she became as big a turn-of-the-decade star as Madonna, and maybe even a bigger one than her brother. — REBECCA HAITHCOAT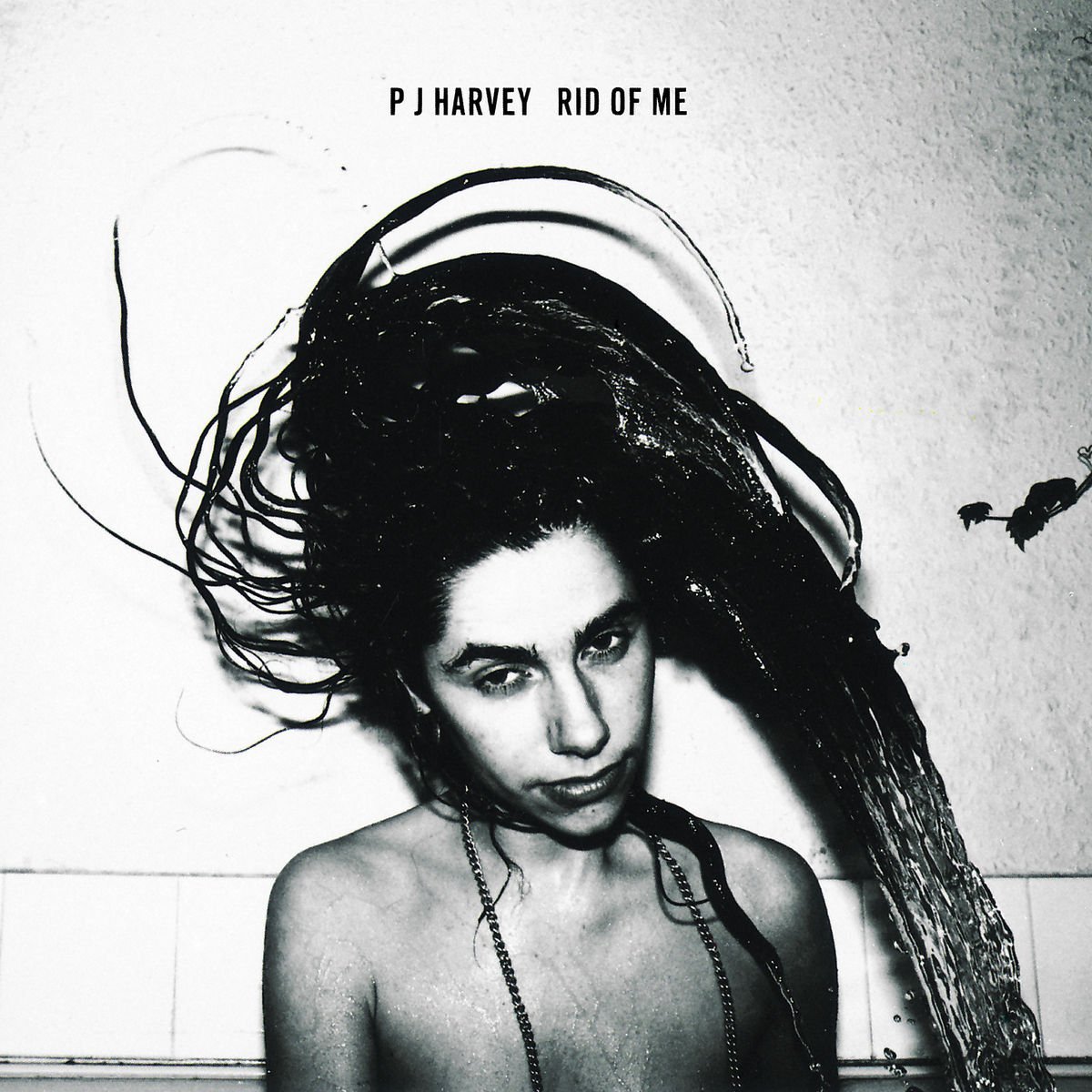 53. PJ Harvey, Rid of Me
(Island, 1993)
Polly Jean Harvey imbued her second album with such rawness — rawness like bleeding meat — in her funereal-sexual groans and in Steve Albini's metal-shop production, that "Missed" could concern either a departed lover or a big dick (or one attached to the other). In the off-road vehicle masquerading as a single ("50 ft. Queenie") she wears the cock herself and grows ten inches with every chorus, much to her Casanova's dismay-or-pleasure. Even Tarzan contends with a menstrual "Me-Jane" — no one reimagines mythical males like Harvey. If it's not too #notallmen to mention, her band deserves credit for decentering the time signatures on these tattered grunge-blues massacres. Rarely has an album about pleasure sounded so pained — all rubbing here ends with bleeding, and those injuries are licked anew — just like a real sex life. — DAN WEISS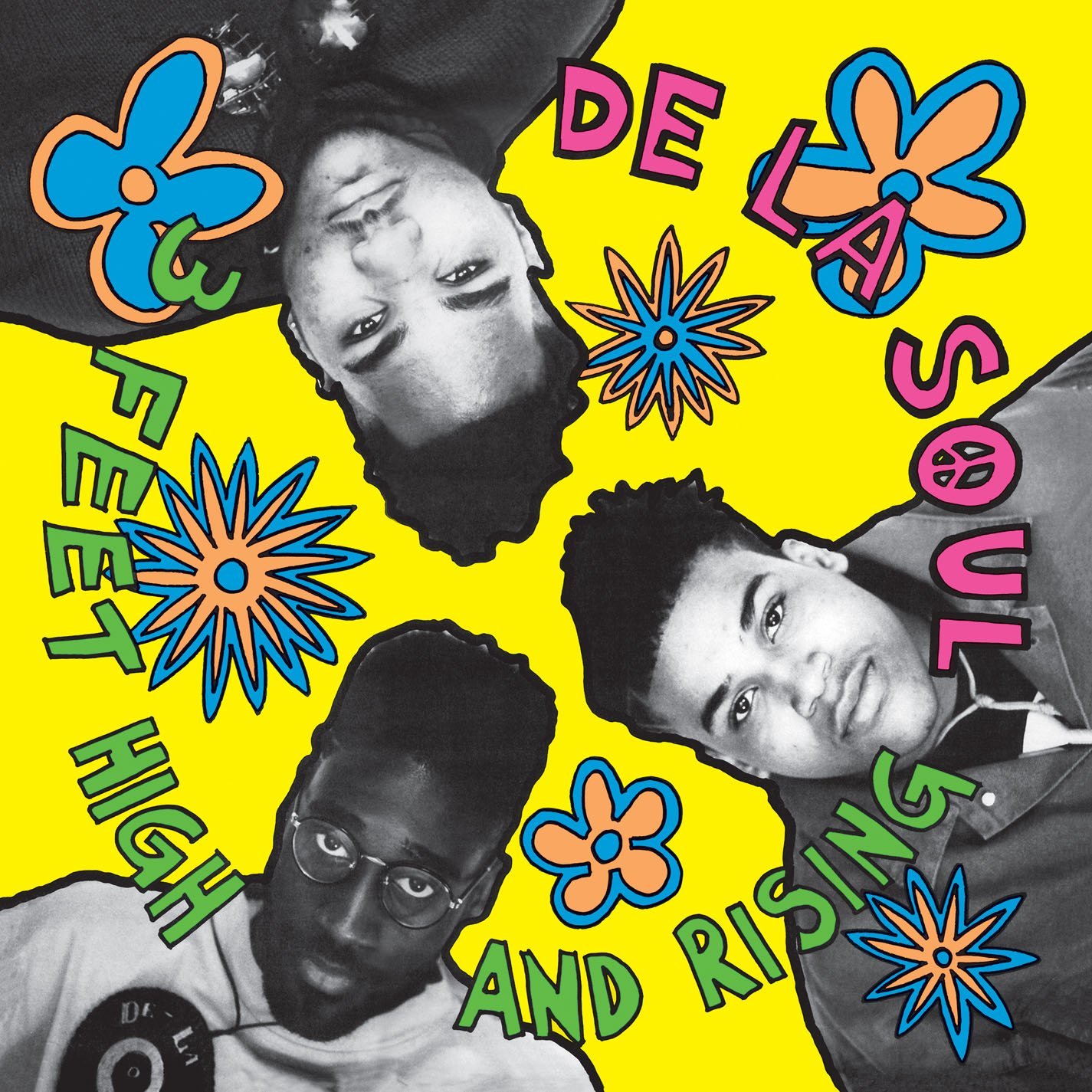 52. De La Soul, 3 Feet High and Rising
(Tommy Boy, 1989)
Hippies? Pure plug bull, sez Posdnuos. More like Afromodernists from the Strong Island 'burbs, colorful all the same: English-class crushes, Right Guard PSAs, limericks. Yet they also warned against using ghettos as scapegoats, preemptively crushing that daisy underfoot. And in the capable hands of Prince Paul, the crew made sure their fetishization of vinyl crackle stood out even in an age known for sampling. That ride was nearly over (thanks, Turtles; thanks, Gilbert O'Sullivan). But The Man couldn't muffle the Bob Dorough/Steinski bounce of "The Magic Number," nor "Eye Know," hip-hop's most sunshine-kissed love letter. — JASON GUBBELS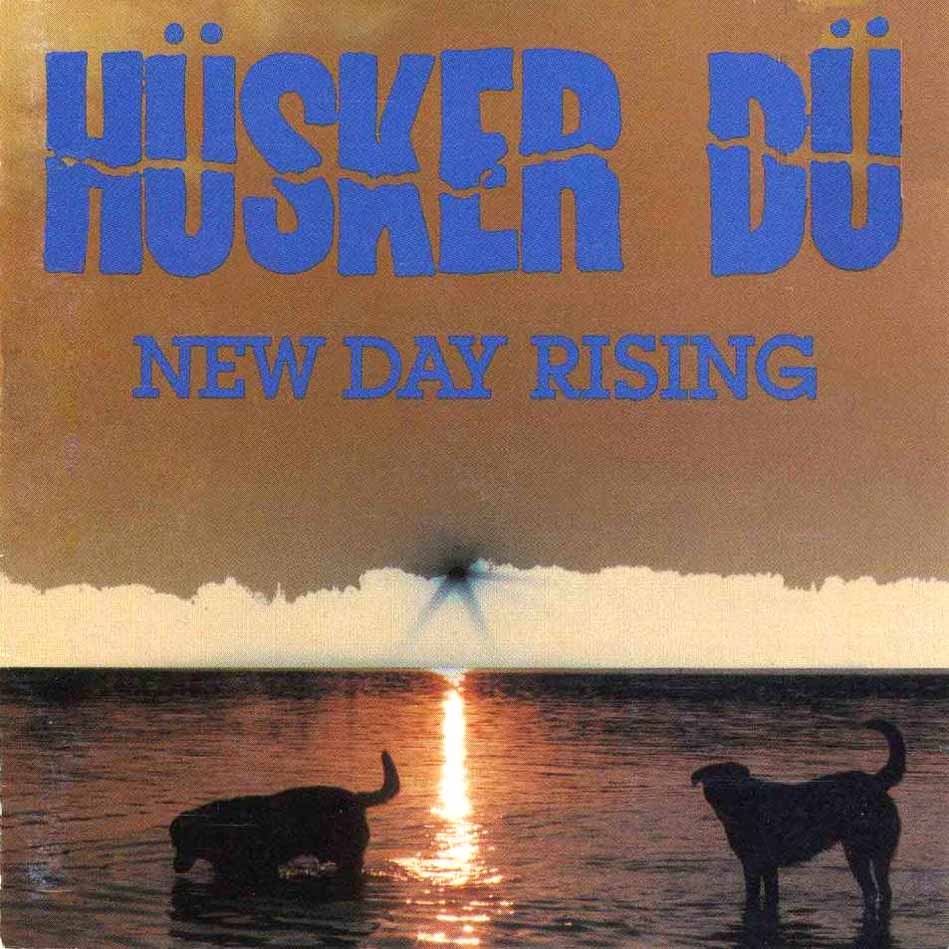 51. Hüsker Dü, New Day Rising
(SST, 1985)
In the span of a year and a half, Hüsker Dü almost single-handedly revolutionized underground rock by releasing three classic LPs: Zen Arcade, New Day Rising, and Flip Your Wig. Each has its merits, but it's the in-between effort that emerged as the perfect bridge between the trio's free-wheeling past and more streamlined future. Punk and hardcore abrasions ("If I Told You," "59 Times The Pain") slammed against noise-pop classics ("The Girl Who Lives On Heaven Hill," "I Apologize"), even as other, more outré tunes embraced jazzbos, bluesy bar bands, and skronky post-punk acts. There's a very good reason "I Apologize" and "Celebrated Summer" are still staples of frontman Bob Mould's set lists today: New Day Rising's songwriting stands ferocious, focused, and timeless. — ANNIE ZALESKI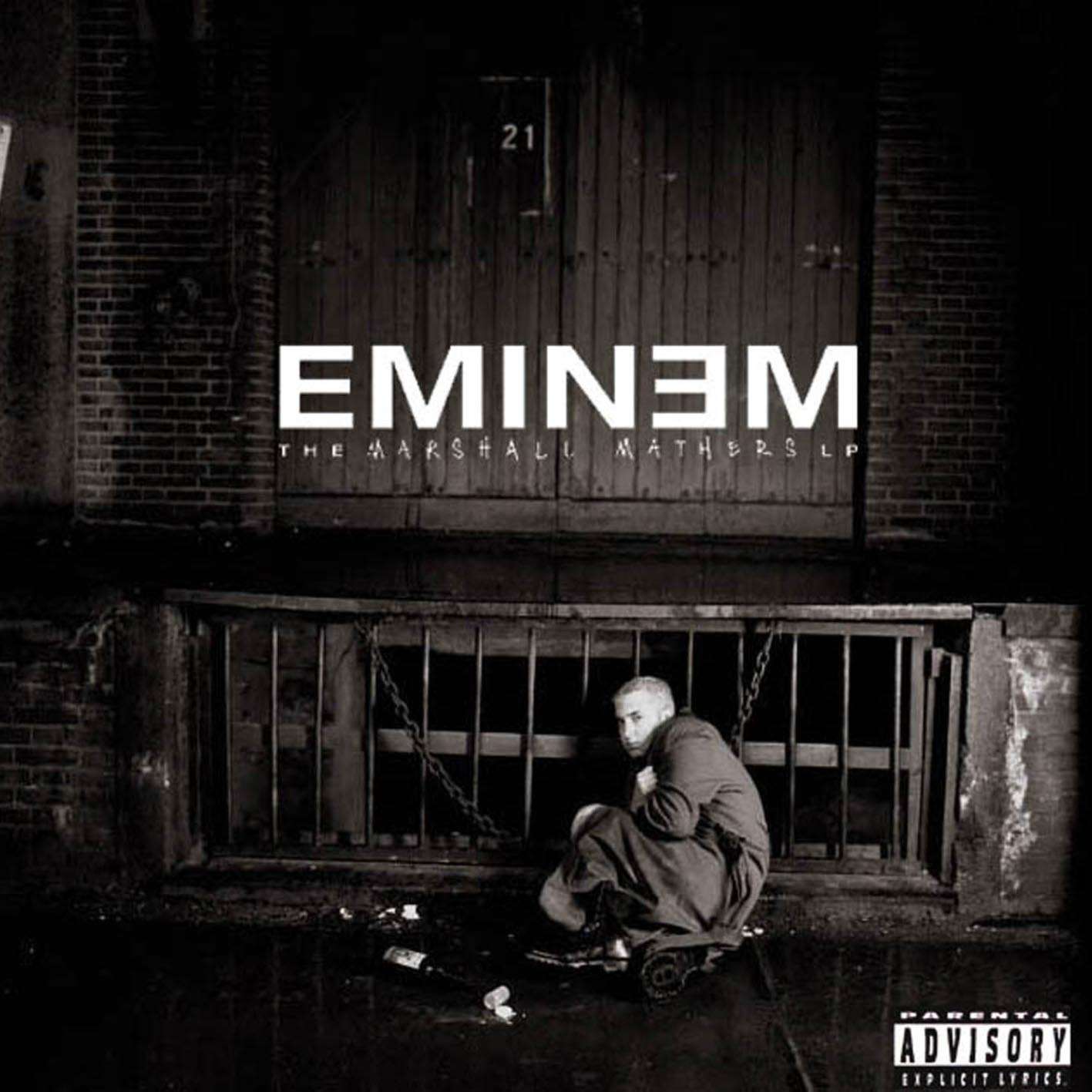 50. Eminem, The Marshall Mathers LP
(Interscope, 2000)
Some understandably think that the best-selling rapper of all time ushered in the unfortunate era of Internet trolling. But what his magnum opus really did was answer a question that's been dangling since 1955: How far can rock'n'roll go? Eminem carves out the exact line between social songcraft and antisocial behavior with a chainsaw and then uses it to poke everyone on the other side in the face. Mick Jagger sang about painting it black, and Roger Daltrey hoped to be a corpse before he looked like one, but Eminem wanted to make fun into something hurtful. And lo and behold he was hurt himself: abusive mother, abusive baby mama, abusive, uh, self — if his fantasies of drowning the long-suffering Kim Mathers are to be bought.
And that's where he gets you: first rapper in history who does not want to be believed. His mother-raping, LFO-splattering fantasies are painstakingly P-R-E-T-E-N-D because that's what he's selling — imagination and verbal dexterity, not experience with artillery or criminal genius. "Who Knew" is an honest look at the superstar shift from lunchroom rap-battling to worrying if adolescent listeners are going to bring your most violent rhymes to life. Cartoon boast "The Real Slim Shady" is the reason said kids are copying him in the first place. And don't forget "Kill You," where the self-described "Serial killer hiding murder material in a cereal box on top of your stereo" claims to have invented violence. It would all be dogs**t if it wasn't some of the most stressful cinema ever set to a beat: the disturbed fan's lament ("Stan"), the tear-choked homicide ("Kim"), the gay-baiting first-amendment spree ("Criminal"), all pumped through rapid-fire syntax and bulging neck veins, like bullet rounds to your moral center. — DAN WEISS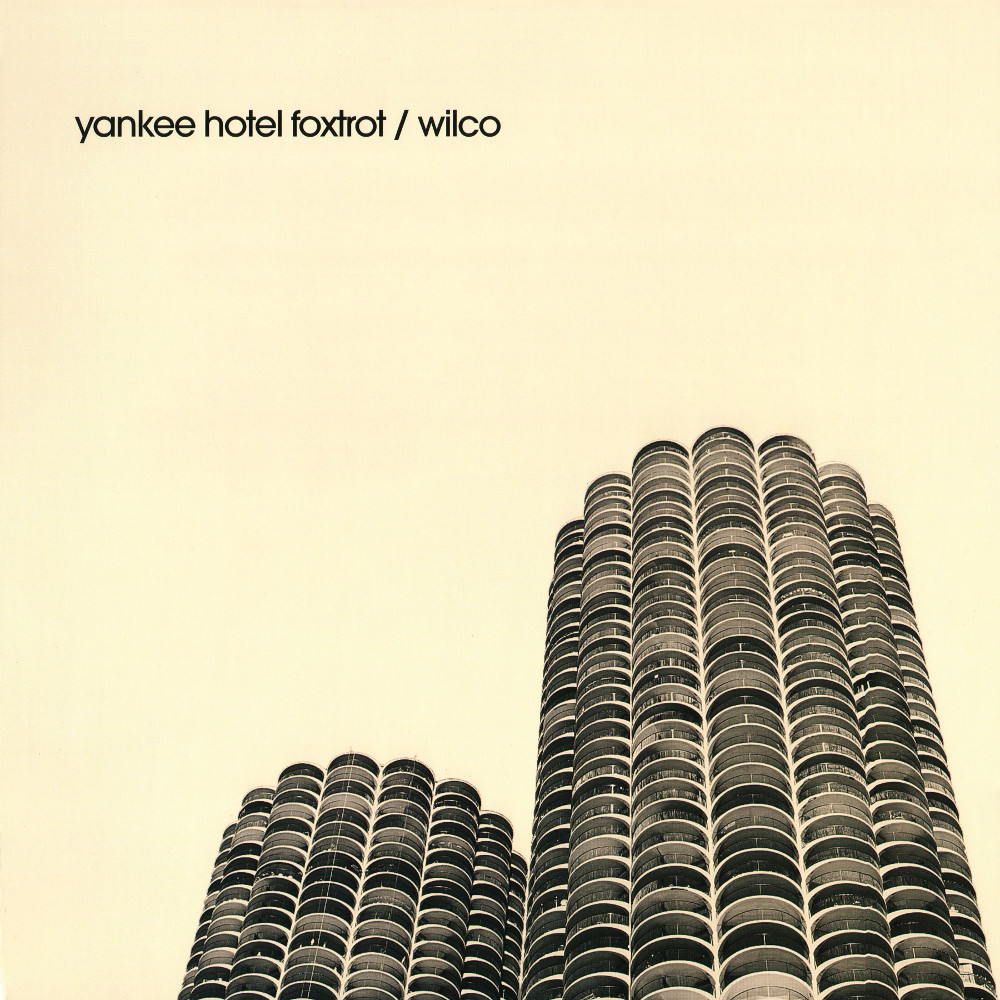 49. Wilco, Yankee Hotel Foxtrot
(Nonesuch, 2002)
It's an almost impossible thing to imagine: a group with an established lane taking a hard left into experimental territory and finding their largest audience yet, already there, waiting. But Yankee Hotel Foxtrot is like that — impossible in so many ways. There was the label drama, of course, which resulted in Wilco getting dropped by one Warner subsidiary, leaking this "career-ender" of an album, then selling it back at a premium to another Warner label once everyone realized it was brilliant. There was the band drama, which was a bummer but somehow made for fierce chemistry.
There was the fact that it was slated for release on 9/11, that it was done before that awful day, and yet it seems full of overt references, from the twin Marina City towers on the cover, to a song called "Ashes of American Flags," to lyrics like, "Tall buildings shake / Voices escape singing sad, sad songs…/ Skyscrapers are scraping together." It felt like catharsis, though it wasn't meant to be. But more than anything, the perfect ratio of signal to noise, the lyrics that align broad poetry with personal confession, the inexplicable catchiness, the amazing performances, the expert layering of dense textures, and the heart that shines through… It shouldn't be possible, but here it is. — CHRIS MARTINS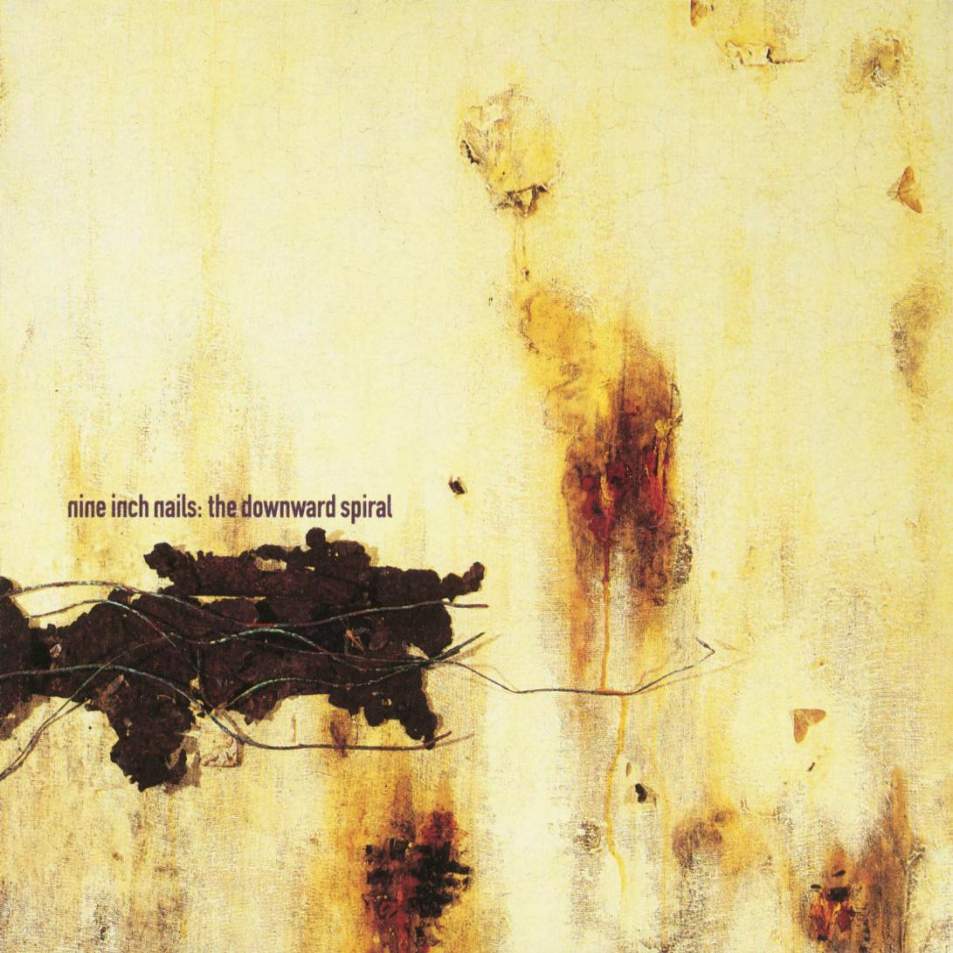 48. Nine Inch Nails, The Downward Spiral
(Interscope/Nothing, 1994)
Nine Inch Nails frontman Trent Reznor became an MTV star with 1989's subversive-yet-accessible Pretty Hate Machine made clear, but it was the release of 1992's ultra-aggressive, emotionally messier Broken EP that communicated he and the band had far darker ambitions. Enter The Downward Spiral. Taken separately, the nuts and bolts of NIN's sophomore full-length — menacing industrial beats, metallic guitars, and slinky electronic programming — were nothing revolutionary. But when combined with Reznor's nihilism, despair, and destructive tendencies (plus co-production from alt-rock studio ace Flood), these components became the foundation of a bona fide blockbuster born from the underbelly.
Creepy instrumental interludes amped up the horror-movie vibe (an unsettling aura enhanced by the fact that Spiral was recorded in the house where the Manson family murdered actress Sharon Tate), while Reznor's knack for seep-under-your-skin hooks — as heard on S&M manifesto "Closer," the beautifully entropic "Hurt," and even the punishing, rhythmically inscrutable "March of the Pigs" — dropped a cherry atop the record's self-loathing sundae. The album went nuclear, and made NIN emblematic of a certain strain of disaffection, one that's proven to far outlast the 1990s. — ANNIE ZALESKI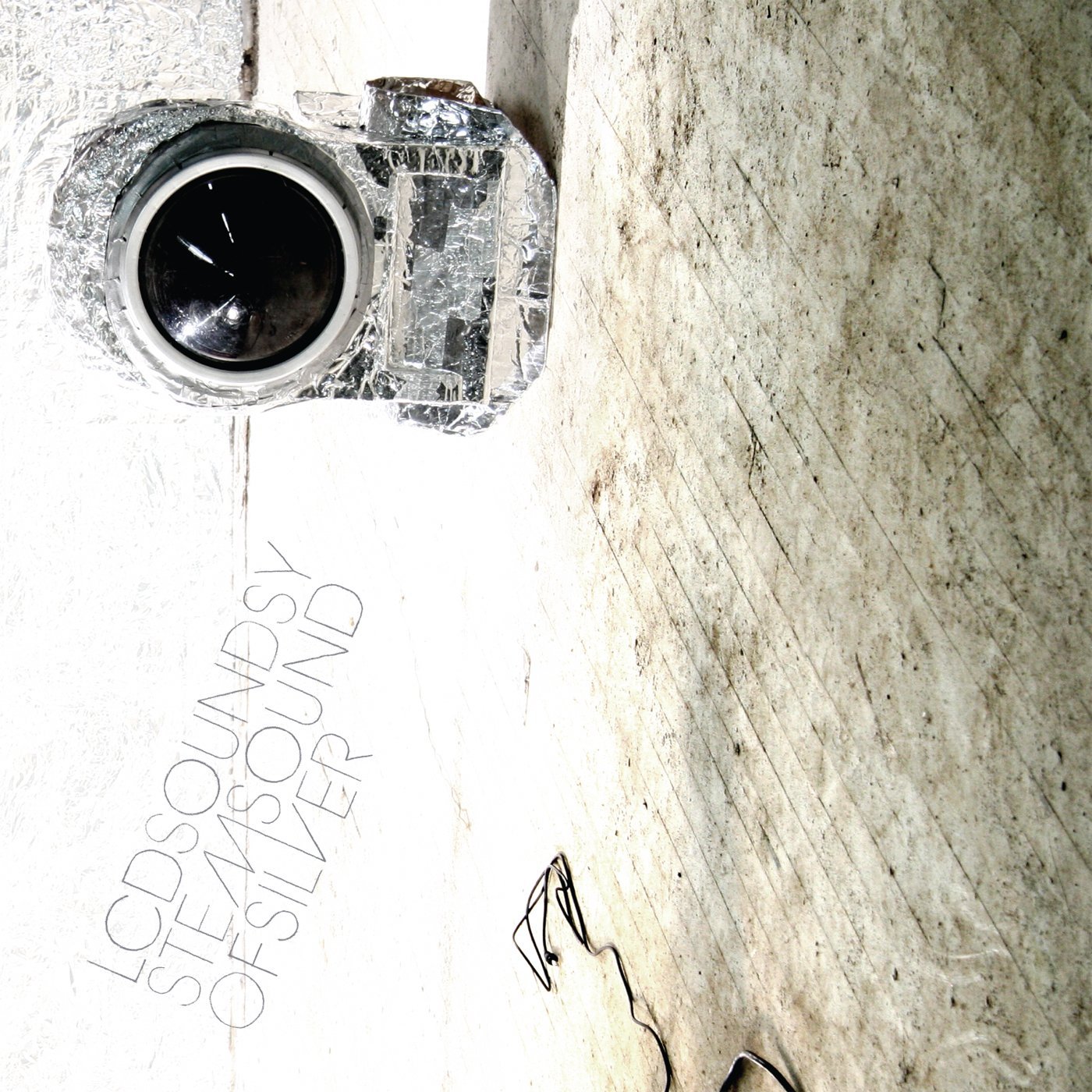 47. LCD Soundsystem, Sound of Silver
(Capitol/DFA, 2007)
In a certain sense, Sound of Silver is a long mash note to New York City — the good (the piano-scattered "All My Friends"), the bad (the wobbly, torchy ballad "New York, I Love You But You're Bringing Me Down"), and the proud (citizens who view NYC as the center of the universe, behold "North American Scum"). But James Murphy's true genius was his ability to capture universal truths (e.g., the sobering death rattle of "Someone Great") and the way he and his band made familiar new wave, synth-pop, house, and dance-punk influences sound fresh. — ANNIE ZALESKI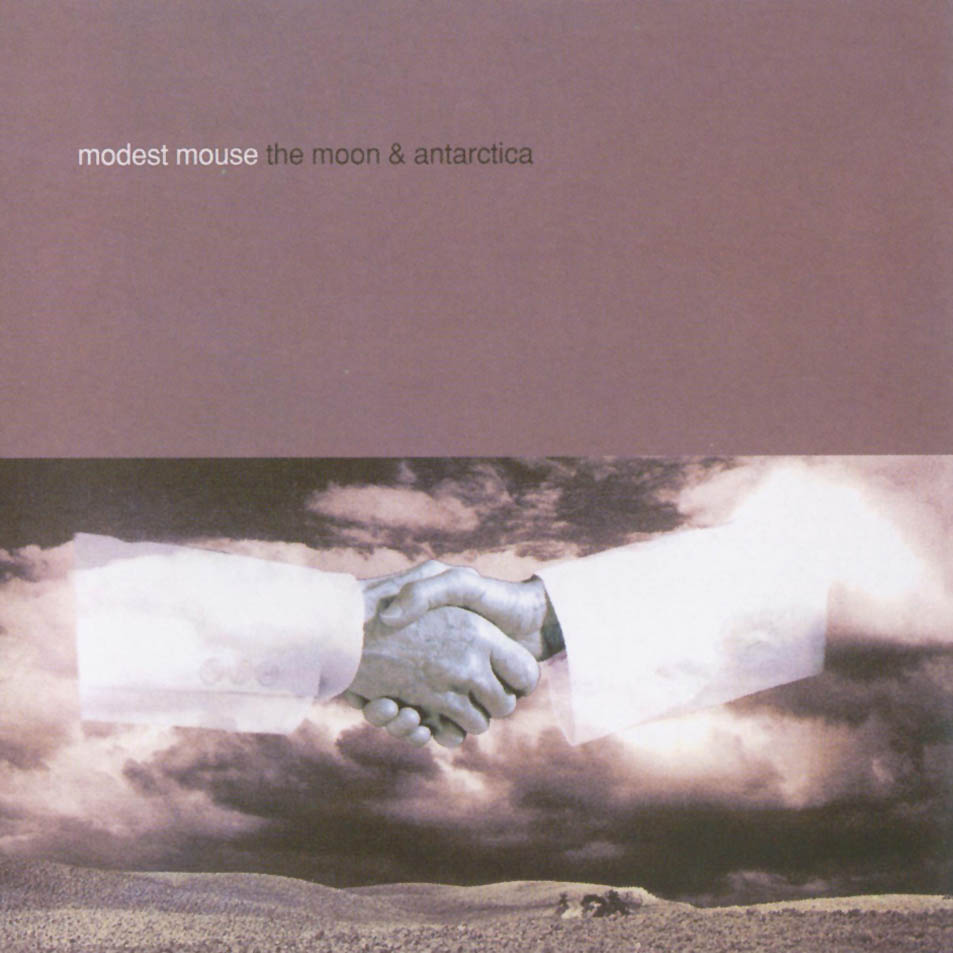 46. Modest Mouse, The Moon and Antarctica
(Epic, 2000)
Not everybody gets to visit the real moon or Antarctica, but Modest Mouse's third LP (and major-label debut) skews frosty and dark enough to feel like an isolated, sub-zero substitute. Human contact wouldn't make much difference, though: "No one really knows the ones they love," frontman Isaac Brock asserts in the miserably circular "Lives." The most fully realized statement from the Northwest's most popular curmudgeons doesn't relent anywhere else. Over 15 tracks and 59 minutes, The Moon and Antarctica transmits Brock's crazed, wind-up-toy mindstate in big-budget detail, pairing overcast instrumentation and cavernous atmosphere with gut-punching truths like "Everyone's life ends, but no one ever completes it." Bizarrely, the future Seth Cohen favorites went on to achieve bona fide mainstream success, but the no-longer modest mice were never more gimlet-eyed or far-reaching than when they traded the lonesome, crowded west for intergalactic introspection. — RACHEL BRODSKY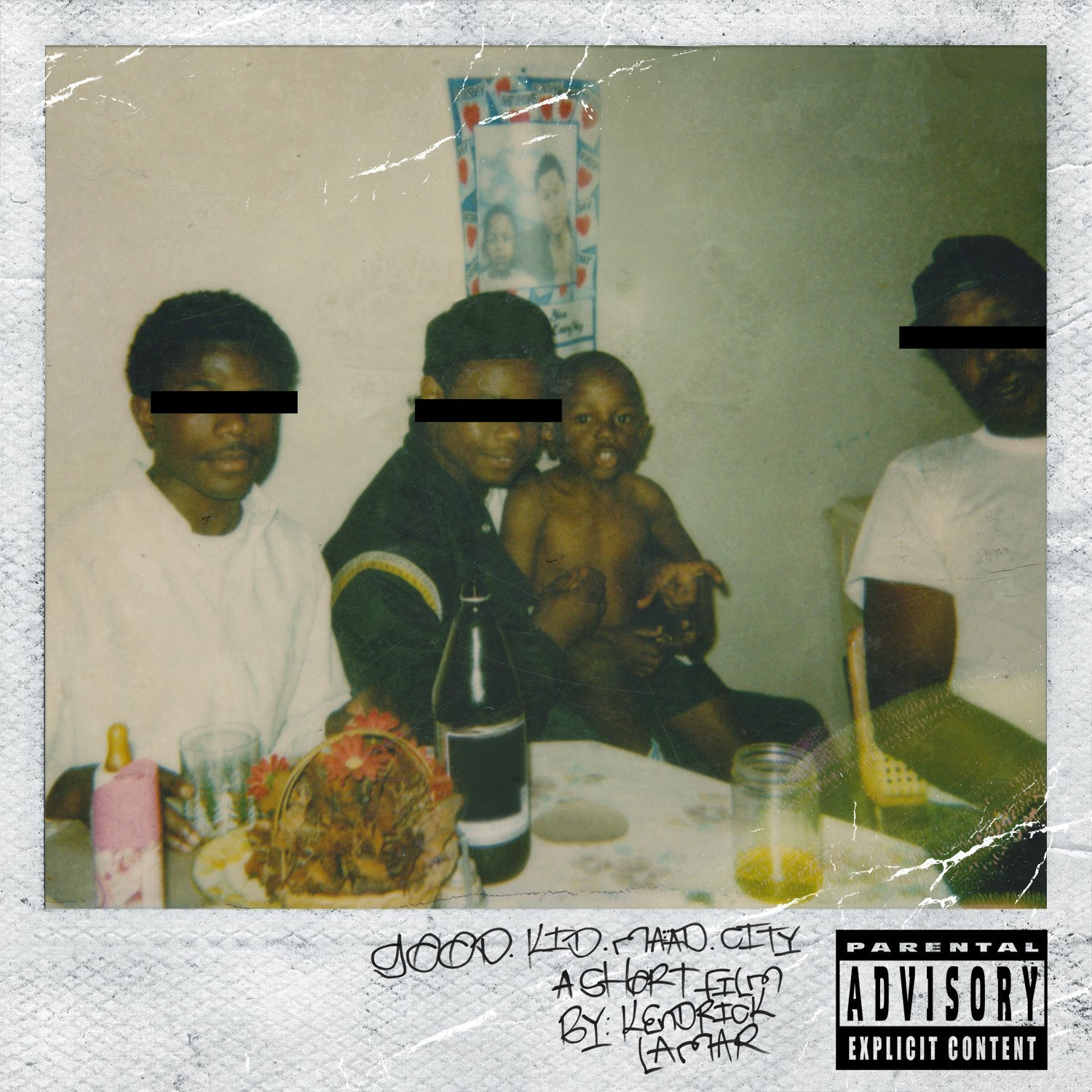 45. Kendrick Lamar, good kid, m.A.A.d. city
(Interscope/Aftermath, 2012)
Compton rapper Kendrick Lamar proved an astounding lyricist on early releases like O(verly) D(edicated) and Section.80, but the titanic ambition of his Interscope Records debut, good kid, m.A.A.d city, vaulted him into platinum sales on a laced blunt and a dark night of the soul. Equal parts Greek tragedy and John Singleton flick, the 12-track epic traces its titular teen's descent into crime and possibly death — a string of events aided by an accidental PCP dosage and a clique of rowdy friends. Falling by the wayside is easier than it looks, Kendrick's poised, elegiac stageplay says with the coldly orchestrated missteps and misfortunes that initiate our good kid's undoing. — CRAIG JENKINS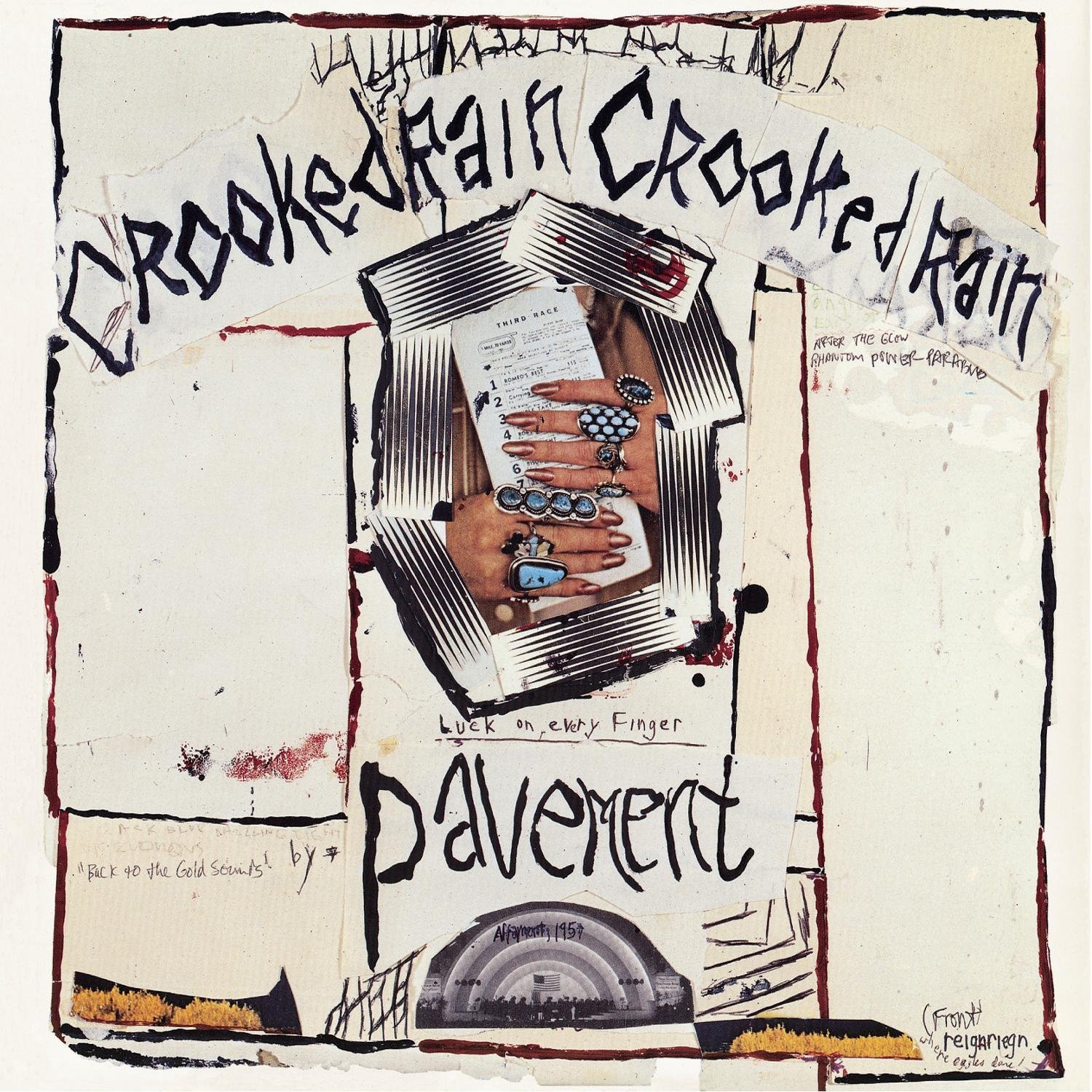 44. Pavement, Crooked Rain, Crooked Rain
(Matador, 1994)
If their debut buzzed with the din of basement noise, Pavement's follow-up to 1992's Slanted and Enchanted allowed five Stockton eggheads room to refine their musical attack. And while they'd continue deeper into psychedelia with each successive release, here's where they first stumbled upon prog-slop grandeur, lurching and bouncing through golden choruses with as many time-signature switch-ups as good old Gentle Giant. For all their fabled reputation as lackadaisical musicians, what sticks out isn't the aforementioned sloppiness but a band's careful attention to sonic detail — Steve West's expressive cymbal work, the entwined guitar leads of SM/Spiral.
Every chorus and sneer worms its way into memory, from cheerfully pilfered hooks ("Silence Kid" goosing Buddy Holly's "Everyday") to ragged ooh-oohs gracing laconic considerations of special new bands. And if few indie outfits made such a habit of insisting obscurantism could be catchy, it wasn't all in-jokes and glimmers of postgrad paradise. Amid fading Walkmans and elegant bachelors were Central Valley kids proudly flying their territorial freak flag, either via a shout-out to Contra Costa native Dave Brubeck or on NorCal anthem "Unfair," which raised a metaphorical cup to the Owens Valley by proclaiming "the South takes what the North delivers." — JASON GUBBELS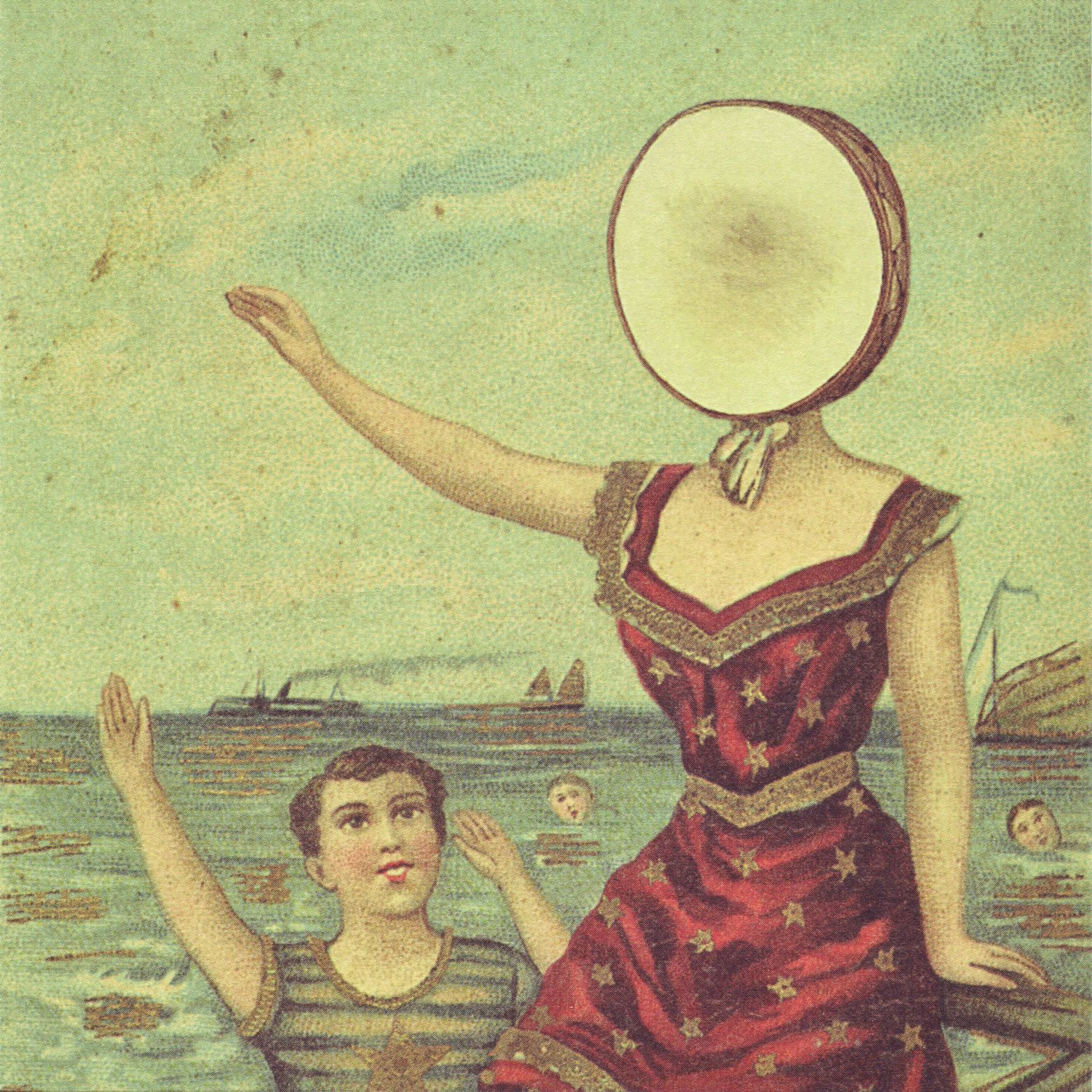 43. Neutral Milk Hotel, In the Aeroplane Over the Sea
(Merge, 1998)
If you believe in ghosts — and if you don't, this album may convince you — then In the Aeroplane Over the Sea is Anne Frank's second most famous work. The lore here is indispensable to this LP's incredible, unaffected strangeness: Genius music hermit Jeff Mangum — co-founder of Georgia psych-pop collective Elephant 6 — picked up a copy of The Diary of a Young Girl. He read it cover to cover, cried for days, and then began having dreams of a time machine that sent him back to the 1940s in order to save the teenaged Holocaust victim.
The superbly evocative yet deeply surreal lyrics then wrote themselves, or something like that. As Mangum sings it on the title track, "Anna's ghost is all around / Hear her voice as it's rolling and ringing through me." A man possessed, he logged tales of two-headed boys who make radios, Siamese twins consumed by a giant beast, semen-stained mountaintops, dissolving dogs, and holy rattlesnakes. And his voice did ring, a raw and powerful thing rattling the bodies of the instruments his friends had amassed — singing saws, bagpipes, banjos, guitars, brass, tape machines, organs, drums, accordions — in order to give these weird and earthy songs the majestic plebeian orchestra they deserved. Though Neutral Milk Hotel made an album before (1996's On Avery Island), the lineup that created Aeroplane met just this once in studio. What they captured was a moment, impossible to replicate, where brilliance, history, and insanity converged on one man who's never been the same since. — CHRIS MARTINS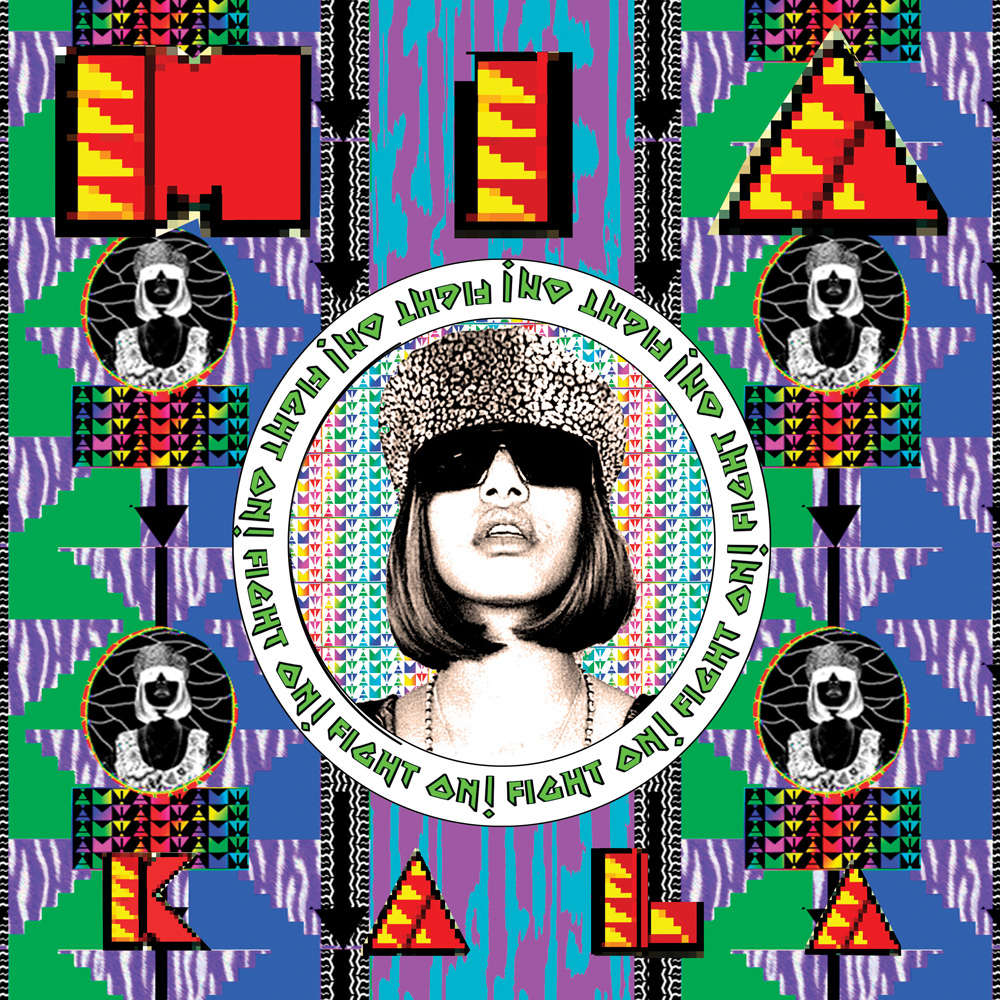 42. M.I.A. Kala
(XL/Interscope, 2007)
"World fusion" is so wrong for this Hounslow-by-way-of-Sri-Lanka poptivist. You think Putumayo would be down with advice on lobbing petrol bombs, incorporating gunshots as rim shots, love ballads involving journalists on genocide-awareness tours, and guest verses from pre-teen Aboriginal rappers? Blaring synth tweedle, urumee drums mashed with rave sonics, rinse, lather, repeat until thrill and annoyance become one — you say it's garish like that's a bad thing. This is the sound of every block party and cab ride from Bamako to Kuala Lumpur. M.I.A.'s trick was to make agitprop out of it. — JASON GUBBELS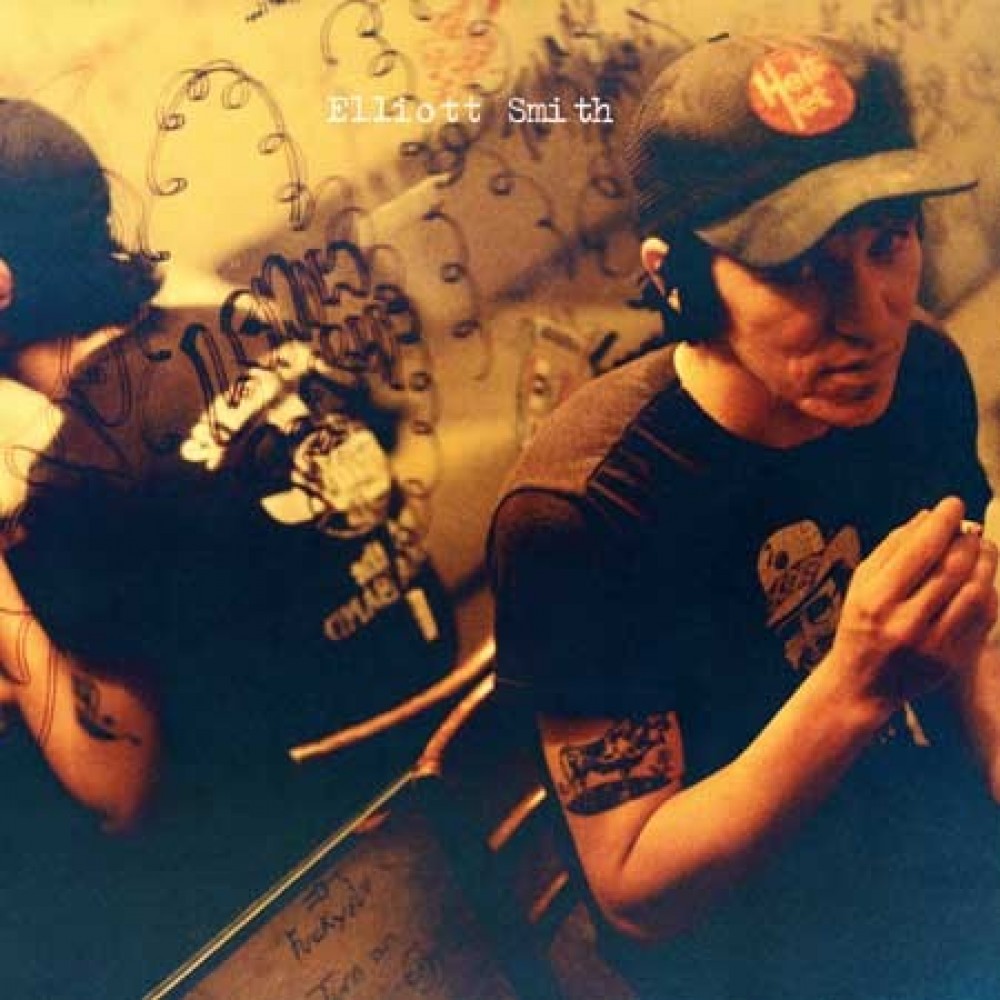 41. Elliot Smith, Either/Or
(Kill Rock Stars, 1997)
The quintessential piece by an indie-folk craftsman revered for his preternatural skill with melody, poetic lyricism, and devoted work ethic. Elliott Smith's third album — and final for Pacific Northwest outpost Kill Rock Stars — earned him a wider following, the attention of filmmaker Gus Van Sant (which itself eventually led to an Oscar nomination), and a major-label deal; all well and good, but the reason Either/Or endures as the late singer-songwriter's greatest legacy is its quiet, low-key intimacy. Lit with magic-hour warmth and steeped in autumnal tones, the 12-track collection conveys a homespun quality that's underlined by Smith's wounded strums, near-tremble of a voice, and inner-monologue perspective that teeters between fatalistic ("The fix is in," from "Alameda") and hopeful (the closer's titular "Say yes"). He subsequently went on to make a pair of accomplished and polished LPs, but Smith was never more personal than he was on this turning point. — KYLE MCGOVERN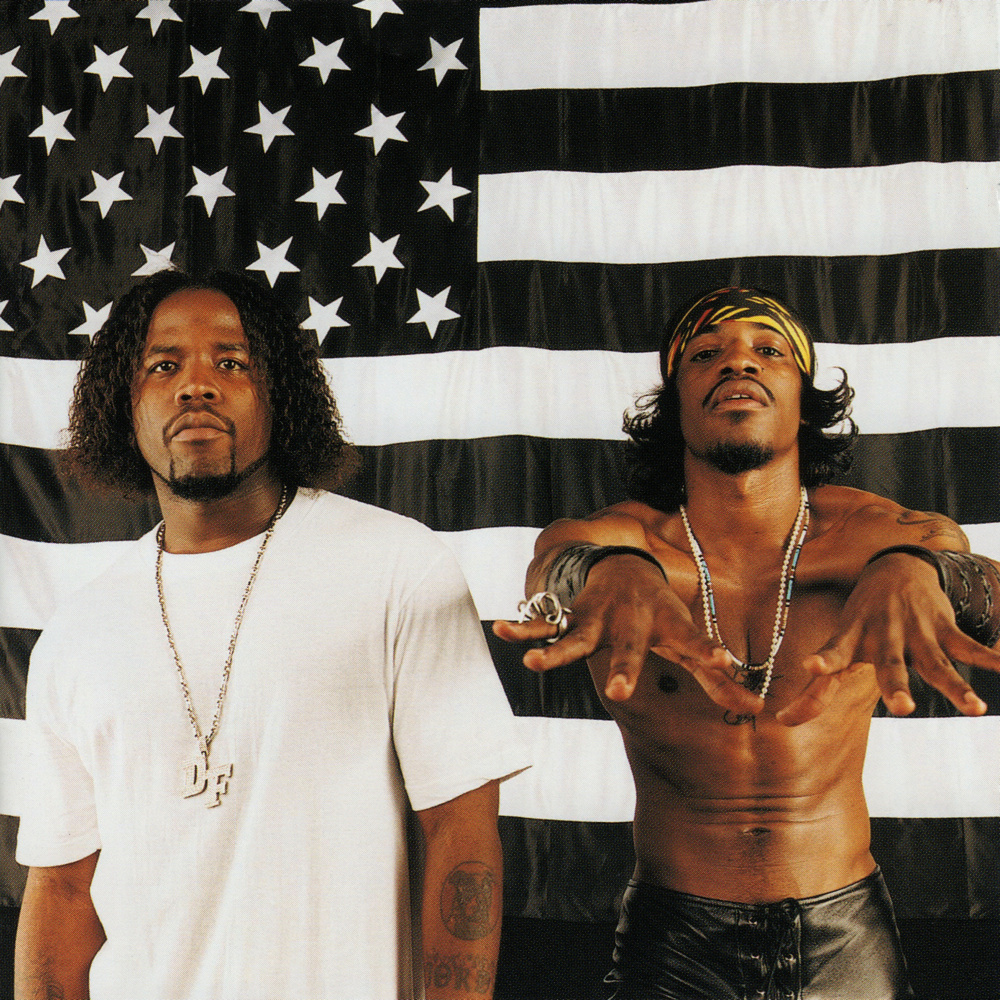 40. OutKast, Stankonia
(LaFace, 2000)
"People are still trying to understand us," André 3000 remarked from the stage during the final hometown show of his recent reunion tour with OutKast partner Big Boi, at Atlanta's Centennial Park this past September. Beginning with 1994 debut Southernplayalisticadillacmuzik, the duo made an art of defying easy understanding while always presenting enough surface appeal to give people a reason for trying. Part of their gift was in establishing dichotomies, then subverting them: Faced with divisions between conscious or street, player or poet, familiar or futuristic, each OutKast member found ways to be both, and in the process become more than the sum of those parts.
No longer could East Coast or West Coast rap partisans jeer André 3000's famous 1995 pronouncement that "the South got something to say"; in between the prophetic booty-bass shock and awe of "B.O.B.," the ingeniously grown-up breakup songcraft of "Ms. Jackson," or the suavely absurdist braggadocio of "So Fresh, So Clean," OutKast engineered a space vast enough to say it in that justified their quasi-extraterrestrial self-description as ATLiens. Their city has since come to rule hip-hop, and hard-charging Stankonia guest Killer Mike's Run the Jewels had one of 2014's best albums, but this record's outsized ambition offers plenty more to unpack. — MARC HOGAN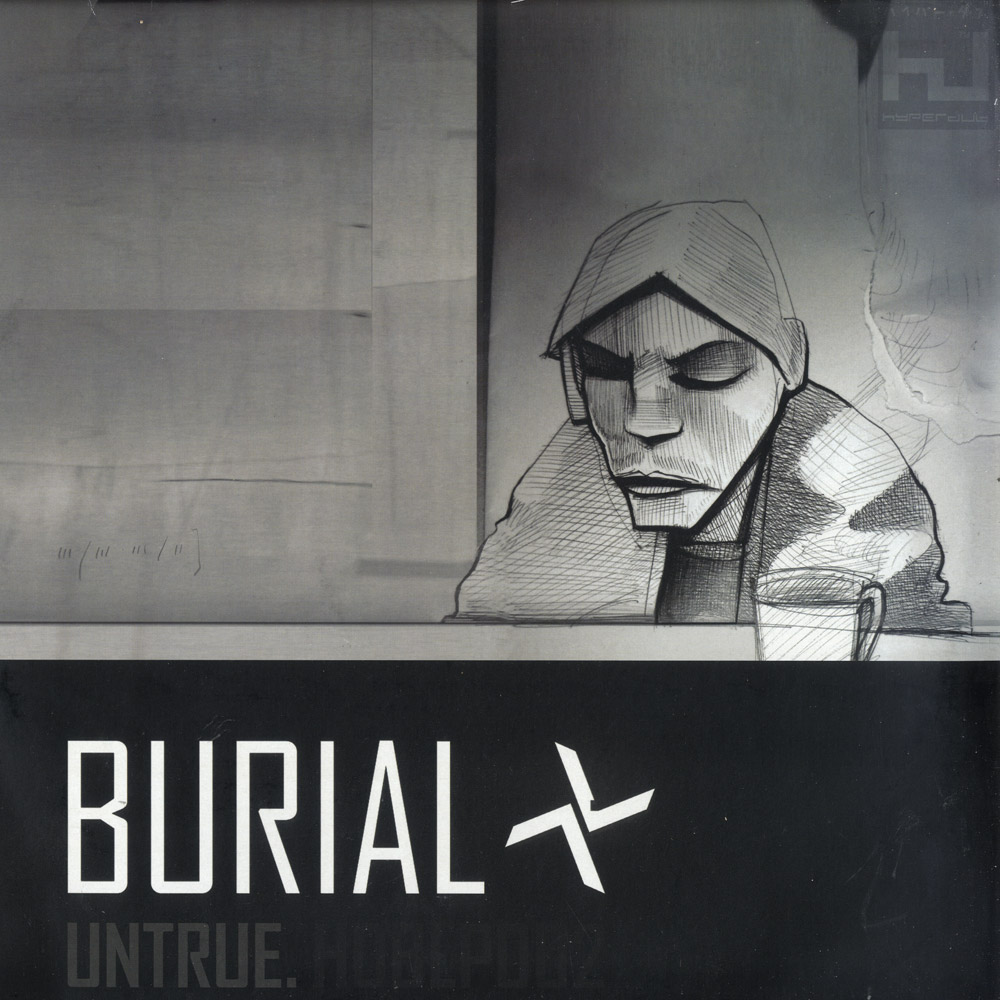 39. Burial, Untrue
(Hyperdub, 2007)
At this point, Burial has as much to do with dubstep as Led Zeppelin IV did with metal. Think pop, R&B — especially R&B. How did an anonymous mope do what his creeping, downtempo forebears Tricky and Portishead could not, and change everything in beat-based music the way Nirvana leg-dropped hair metal? Maybe by engaging with the outside world: This supposedly insular bar-setter for minimalism assimilated Xtina, Beyoncé, shell casings from Grand Theft Auto, and the f**kboy from Kim K's sex tape to turn the pop world gray and rain-damaged and slow it to a crawl. Never druggy, and often soberingly melodic, the anonymous fly on the wall of emo Britain names one dour vibe "In McDonalds" because he knows that's where you'll be earbudding his post-apocalyptic, tantalizingly shuffled beatscapes. All that was missing in 2007 to complete the link in the chain was Drake. — DAN WEISS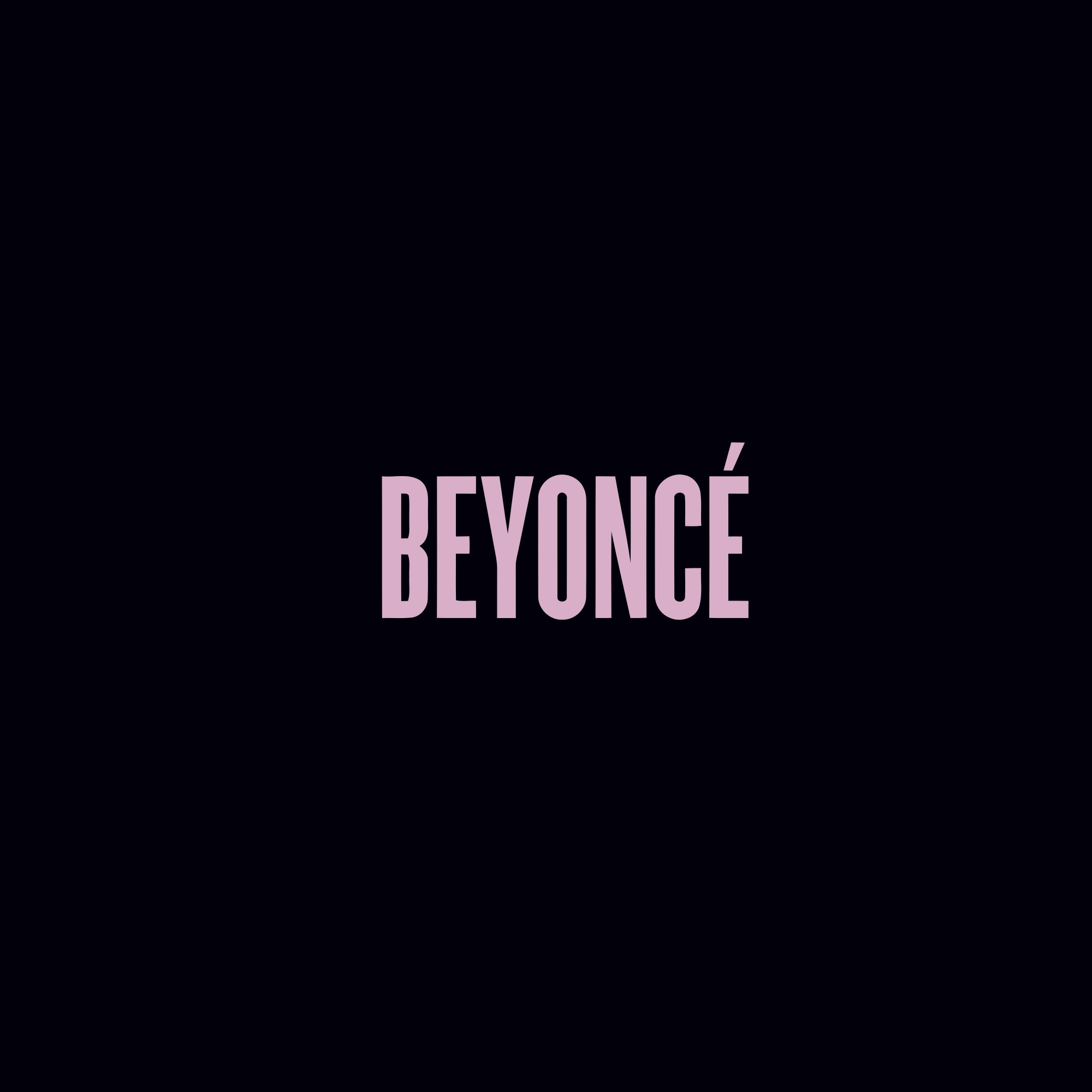 38. Beyoncé, Beyoncé
(Columbia, 2013)
If the album is dead, at least Beyoncé got to dance on its grave. Kanye West sparked his latest awards-show publicity furor when he said Beck's Morning Phase Album of the Year Grammy should've gone to Beyoncé, but in hindsight — usual Grammys-don't-matter caveats aside — it would've been like giving the award for Best Steel-Driving Man to the steam-powered hammer instead of John Henry. Beyoncé towers over the recent zeitgeist, a culmination of ideas to date about what the album can be, at a time when "the album" is an increasingly abstract idea. The former Destiny's Child singer has released plenty of strong, hit-filled LPs, but Beyoncé works best as a full-length statement, leveraging the White House serenader and Super Bowl fuse-blower's enviable industry clout for an adventurous, cohesive, and flat-out entertaining set that builds on Prince and Janet Jackson, Houston rap and TV on the Radio, The Big Lebowski and the Challenger disaster, lovemaking and miscarriage.
Where the biggest album of this past year has been Taylor Swift's fine but familiar 1989, Beyoncé has helped push the hip-hop/R&B intersection into shadowier, more self-contained worlds, as heard more recently on Drake's If You're Reading This It's Too Late. Oh yes: Another similarity between the Beyoncé and Drake records is that both were released without warning (though it's Advantage: Beyhive when it comes to including a full set of visuals). Well, since Beyoncé's overnight arrival, the record industry has moved toward a single global release day. And Billboard's best-known albums chart no longer reflects pure album sales alone. In the future, Beyoncé may get robbed of an award for Best Album-Equivalent Unit, but as far as traditional albums-as-wholes go, in both content and form (which in pop inherently overlap), this one's hard to beat. — MARC HOGAN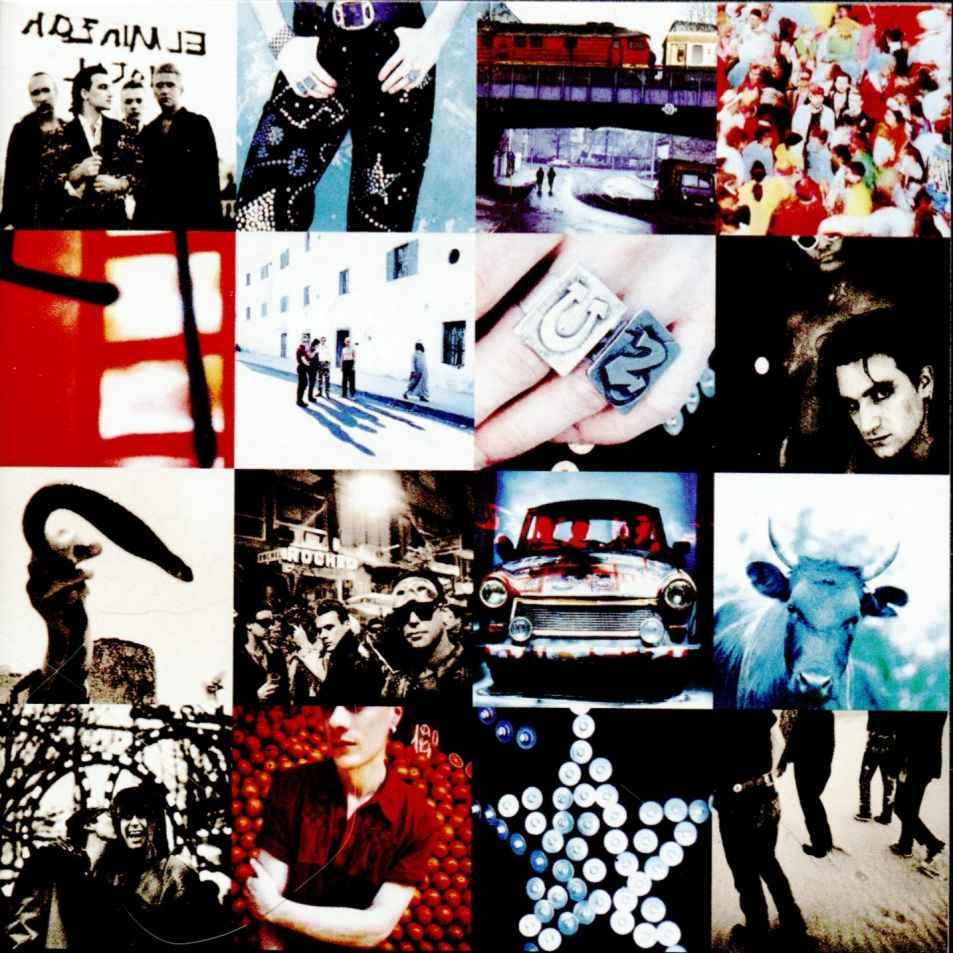 37. U2, Achtung Baby
(Island, 1991)
As far as career reinventions go, Achtung Baby ranks up there with Babe Ruth switching from pitching to hitting: The biggest band of their generation, known primarily for their chest-beating (if occasionally stomach-turning) über-sincerity, ditching the blues and the American heartland for Berlin and post-modernism, and becoming more popular than ever for it. The follow-up LP to 1989's overcooked Rattle and Hum was so successful because as much as the lads suddenly cared about pushing the envelope — and really, despite the band's then-stunning embrace of Manchester-derived dance rhythms and Eno-helmed electronics and digitized guitars, today the album sounds about as innovative as Imagine Dragons — they still cared far more about pulling the heartstrings with the sharpest, most personal songwriting of Bono's career.
The eternally ubiquitous "One" gets all the attention for its universality, but far more affecting was the devastating end-of-days stateliness of "So Cruel," the soaring melodies and lyrical co-dependence of "Ultraviolet," the fumbled metaphors and drunk-dialing urgency of "Who's Gonna Ride Your Wild Horses?" Nearly a quarter-century later, we're still waiting for U2 to pull another Achtung Baby, but that doesn't really mean we want them to embrace dutch house or trap music: It just means we want them to write the best songs in the world again. — ANDREW UNTERBERGER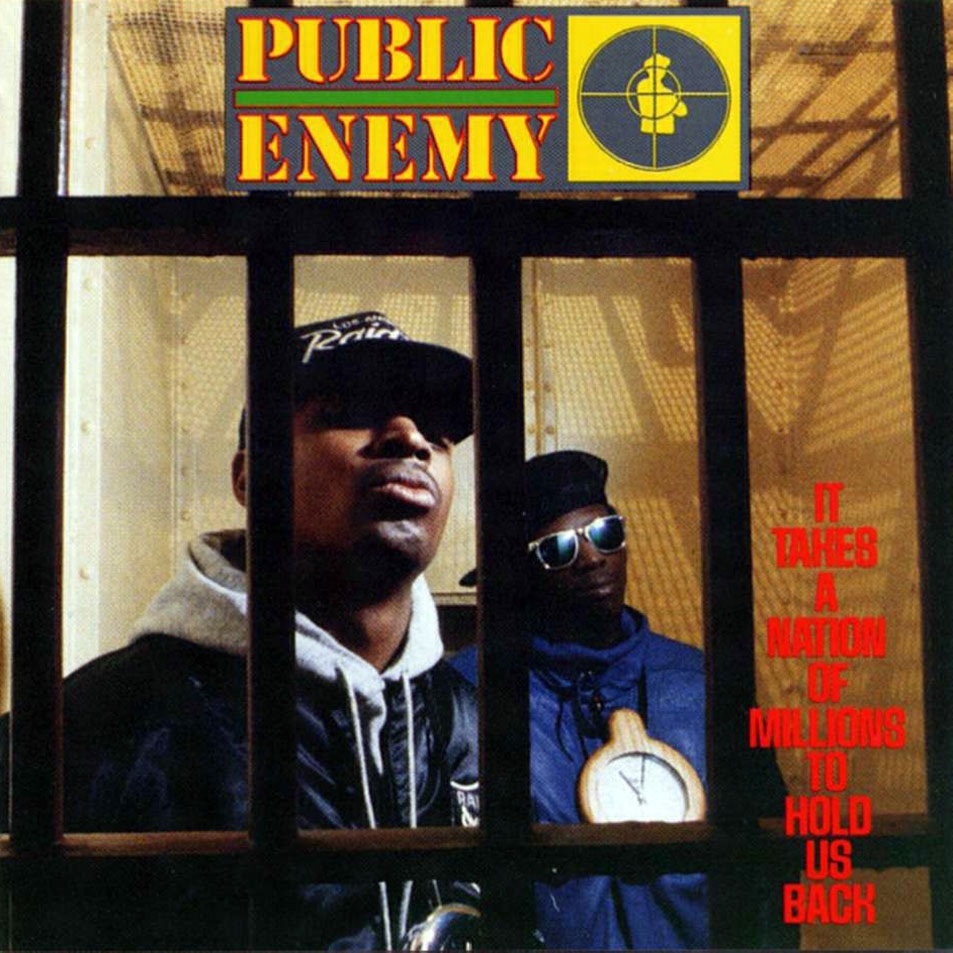 36. Public Enemy, It Takes a Nation of Millions to Hold Us Back
(Def Jam, 1988)
Rap didn't begin as "the black CNN," just like rock'n'roll didn't begin as a vehicle for rebellion or grunge or punk. The Sugarhill Gang were a disco offshoot and rap formed in its rhythms, bringing the groove itself to the forefront. But what if you distort the groove, interrupt it with scratching, tear it to shreds with leftist invective and tune-errant squeals and blares? You might end up rebirthing rock'n'roll all over again. Chuck D is so cool, so calm within his pissed-off groan, so smart in between the furrowed brows of his punny slogans. He assumes the voice of a national leader, beyond-infuriated and well-enunciated. And for his sidekick, he brought Flavor Flav, a jester with a giant clock, along for the ride lest the tour get too serious. Those are the two poles of Public Enemy, everyone else is along the spectrum: Terminator X, the stone-faced DJ with the ridiculous name; Professor Griff, the outspoken anti-Semite so superfluous and antithetical to the group's message it almost seems like his one job to make people upset; the Security of the First World dancers who dress military for ironic effect.
And circa the group's second album, the Bomb Squad was present to hone the group's vicious noises to blare as jaggedly as possible: a teakettle that shreds forward and backward alike as the backdrop for "Rebel Without a Pause," an excoriating Slayer riff vivisecting "She Watch Channel Zero?!" and an orchestra of automobile horns and alarms electrifying the famed "Bring the Noise." The quiet moments are just as unsettling: the deeply lonely sax on the interstitial "Show 'Em Whatcha Got," the psychedelic backwards piano wash that allows "Black Steel in the Hour of Chaos" to drip paranoid sweat for six-and-a-half minutes. Who has attempted this kind of punk-jazz-Last Poets-metal brigade since? Dead Prez? They got a nation of millions' attention and they'll never appear on no stamp. – DAN WEISS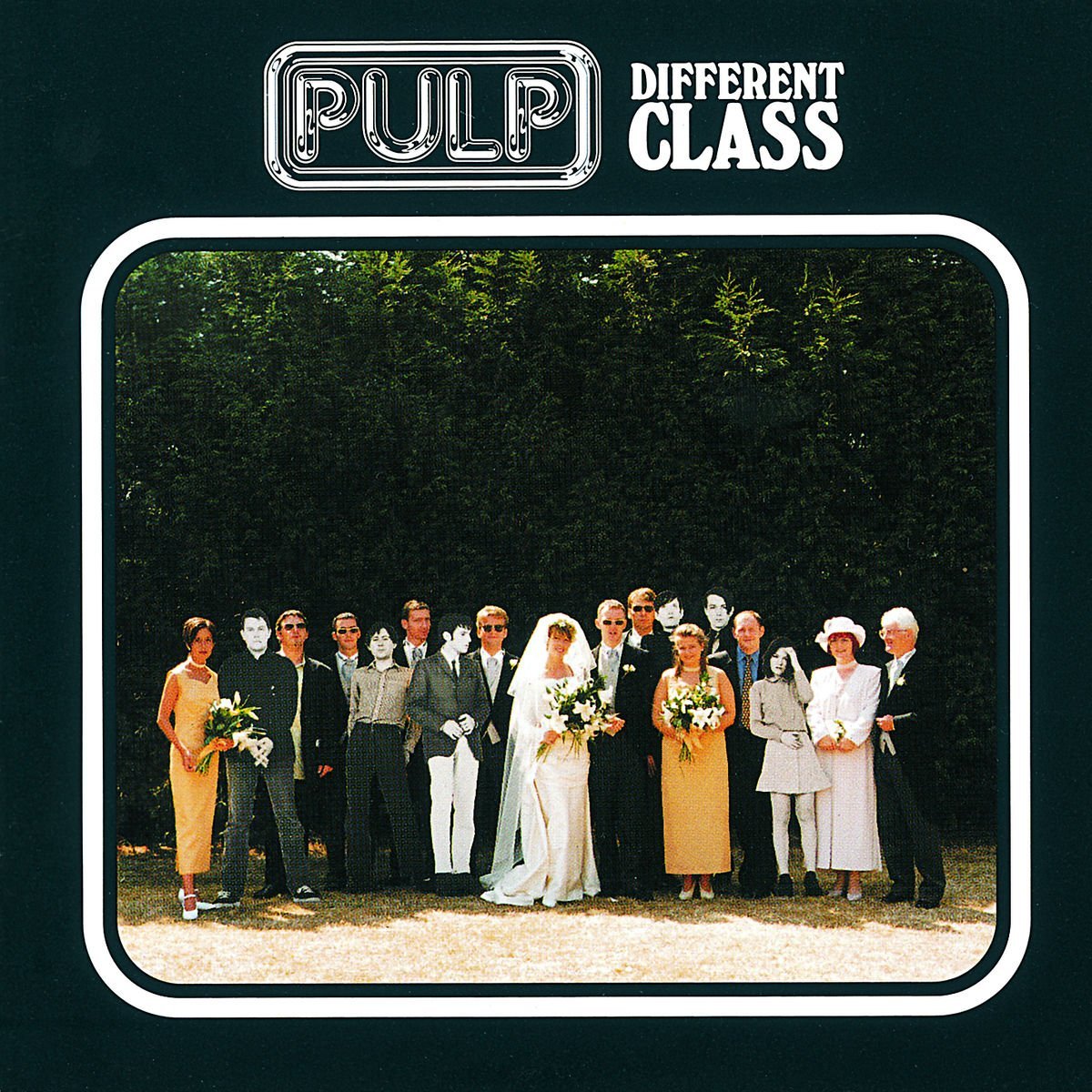 35. Pulp, Different Class
(Island, 1995)
Jarvis Cocker and Co. always came across like Britpop's jaded elder statesmen, probably because that's exactly what they were: Pulp had been kicking around for over a decade before finally crashing the mainstream with 1994's His 'n' Hers. The next year's Different Class was an even greater success, mainly because the band still had a deep reserve of wry observations about societal hierarchy, romantic entanglements, and debauched nights at their disposal. Perhaps that's why Different Class sounded exotic and sophisticated when compared to other Britpop-associated albums; Cocker played the part of seductive outsider — complete with theatrical vocal coos, whispers, and sly come-ons — while the record's music was inspired by noirish jazz, gothic cabaret, '80s synth-disco, and Leonard Cohen's dark, twisted poetry. Above all, Different Class was perhaps the decade's most clever, depth-filled release; when Cocker exclaimed, "I want to live with common people like you!" it functioned as both a rallying cry for misfits and a thinly veiled sick burn. — ANNIE ZALESKI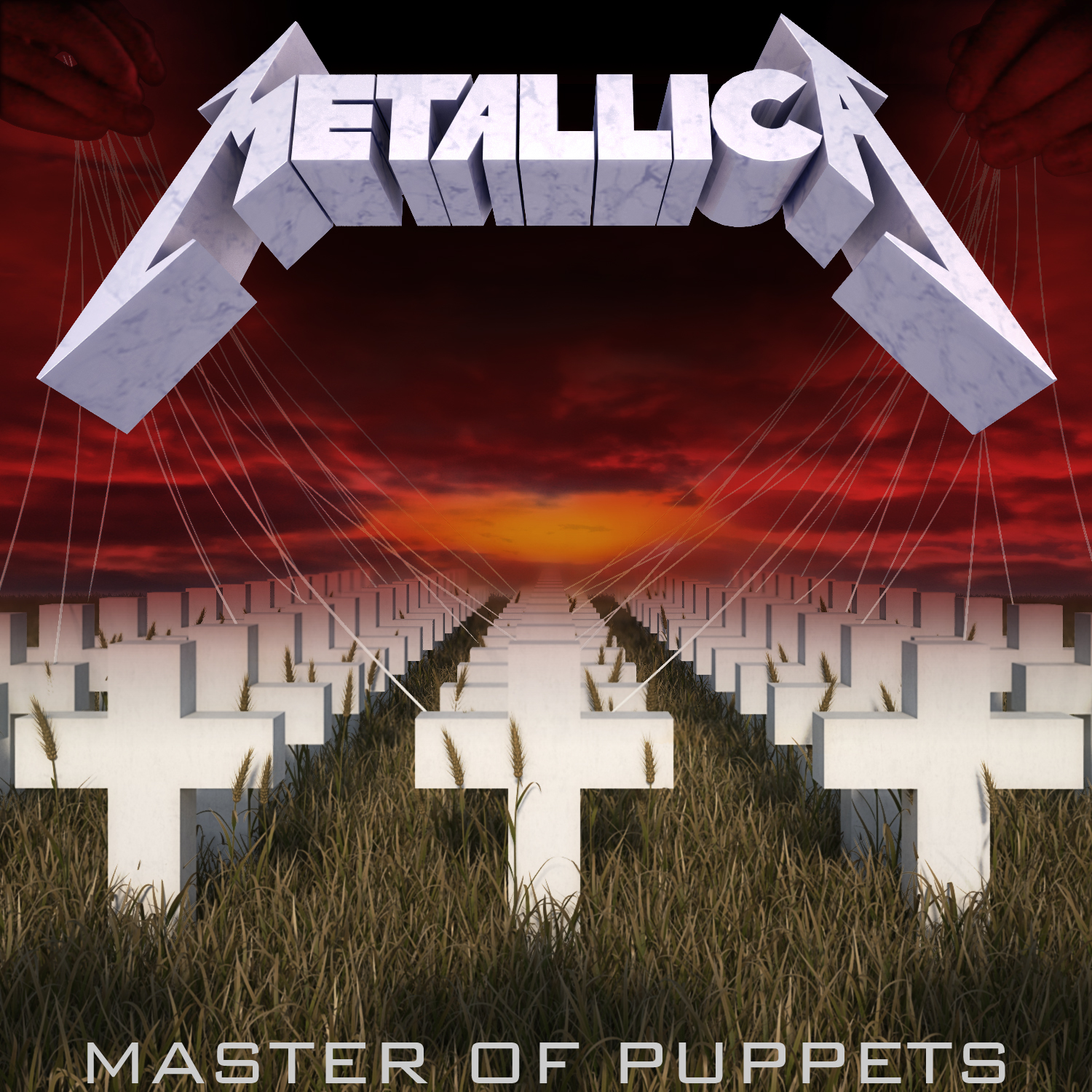 34. Metallica, Master of Puppets
(Elektra, 1986)
Metallica's landmark Master of Puppets is a dizzying masterpiece of bitter ends and new beginnings. It was the band's first release on Elektra Records after years of rep-building tours around the East and West Coasts but also their last with founding bassist Cliff Burton, whose untimely passing in a bus crash changed the band forever. Master is the crowning jewel of Metallica's beloved speed-metal era, but you can hear strains of the band's future hard-rock accessibility in the slower moments. At its peak, the record makes uncommon bedfellows of devilish breakneck abandon and meticulous structural intricacy. The balance has scarcely been so keenly maintained, before or since. — CRAIG JENKINS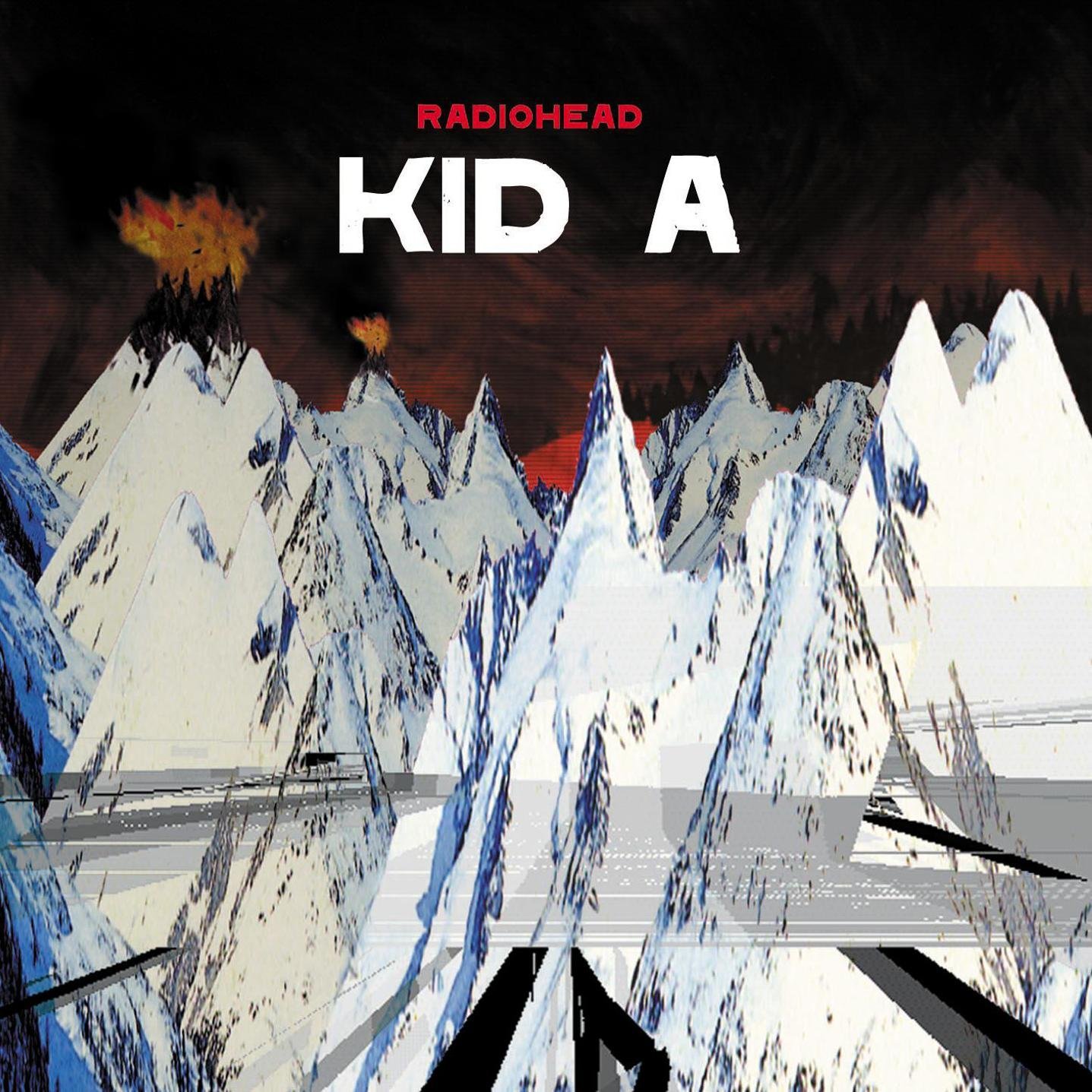 33. Radiohead, Kid A
(Capitol, 2000)
It comes on like drugs — a hot/cold narcotic swirl when the tone hits, causing eyes to roll back and the body to jitter, the legs to flail, and the neck to jerk. Nothing is in its right place, neither physiologically nor musically: This is not the Radiohead we know; this is not the rhythm we recognize; this is not what we wanted to hear. After OK Computer made rock sound new again, Thom Yorke and Co. were meant to save the entire genre from creeping obsolescence. Instead they abandoned the sinking arena for the celestial wilds of Aphex, Mingus, Björk, Reich, and Faust.
The band was burned out on expectation both external and internal, so they changed their entire methodology, setting aside their prescribed instruments to work as a collective of producers. Samples, strings, modular synths, brass, field recordings, raw jam-outs, Pro Tools manipulation, wigged-out guitars, and the holy ondes Martenot (one of the first electronic instruments, invented in 1928) were all employed by whosoever felt the urge. Blessed with Yorke's eerie coo and Jonny Greenwood's cinematic ear, the band couldn't help but be wondrously melodious even if all they purported to care about this time around was pattern and pulse. And perhaps that's why Kid A is so great. As a neither here nor there post-rock and/or electronic LP, it sounds like nothing else (except Amnesiac), which makes it all the more distinctly Radiohead. — CHRIS MARTINS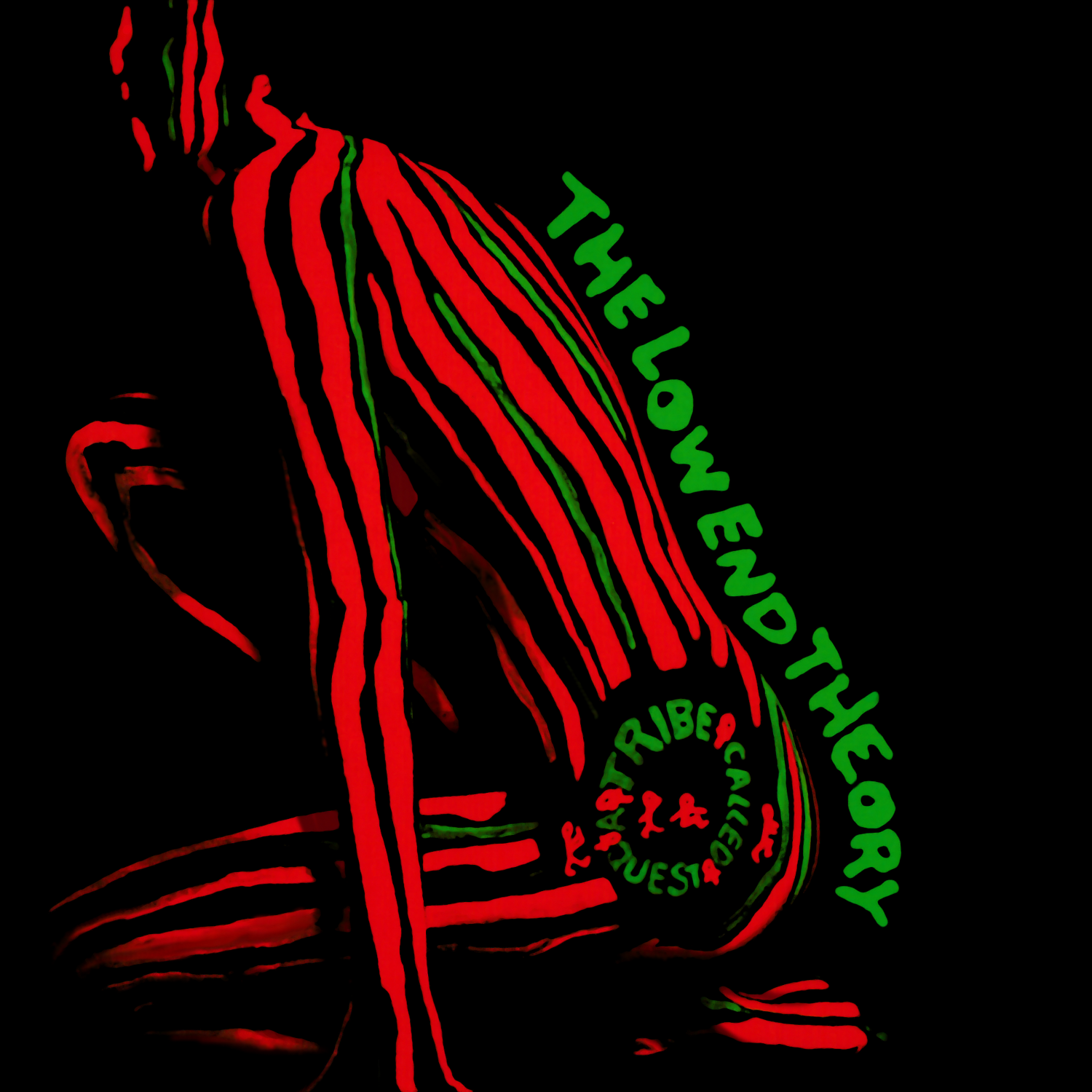 32. A Tribe Called Quest, The Low End Theory
(Jive, 1991)
There's a scene in Michael Rapaport's fantastic 2011 documentary, Beats, Rhymes & Life: The Travels of A Tribe Called Quest, where Q-Tip reflects on the rap explorers' early days, when it came time to follow Tribe's 1990 debut: "'Sophomore jinx?' What the f**k is that? I'm going to make The Low End Theory." And so he did. The second outing from ATCQ saw the Native Tongues' Queens contingent deepen their vibes and stuff; namely, their sonic canvas and the interplay between lead MCs Tip and Phife Dawg, who are very possibly hip-hop's best-ever double act. (Of course, eternal respect to Tribe DJ/producer Ali Shaheed Muhammad — alt-rap's answer to Krist Novoselic — and sometimes-member Jarobi White.)
Imbibing the atmosphere and spirit of jazz, Tribe (aided on one track by legendary double-bassist Ron Carter) drafted a minimalist, mellow tapestry over which Tip unfurled his "Butter"-y flow and Phife played high-pitched foil. In relaying memories from their salad days on the boulevard of Linden ("Check the Rhime"), critiquing the music industry ("Show Business"), and musing on gender relations ("The thing that men and women need to do is stick together / Progressions can't be made if we're separate forever"), A Tribe Called Quest were thoughtful ("conscious," if you will) without being preachy, laid-back without being spineless. You on point, Phife? All the time, Tip. — KYLE MCGOVERN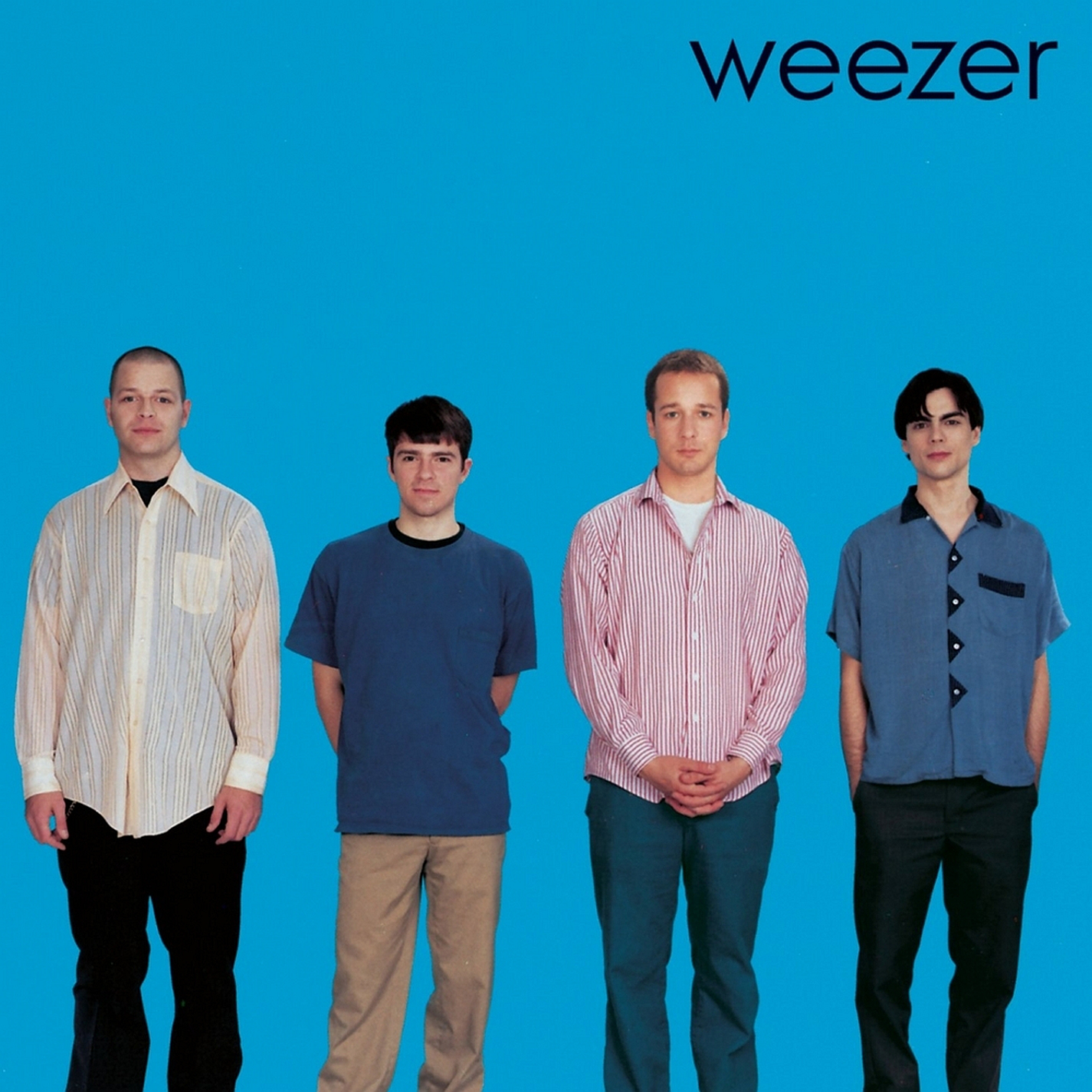 31. Weezer, Weezer (Blue Album)
(DGC, 1994)
My ten favorite things about The Blue Album, in no particular order:
1. The handclaps at the end of "Buddy Holly."
2. How the combination of lead and backing vocals on "I'm goin' surfin" makes it sound like Rivers is saying "surfening" on "Surf Wax America."
3. The ringing guitar sustain from the final chorus hovering over the closing riff to "Say It Ain't So."
4. "AND YOU KNOW WHAT ELSE?!?!?"
5. The crunching of "garage" to the one-syllable "grage" in the chorus to "In the Garage." (Just kidding, that's the one thing about the album that I could never stand.)
6. The octave-up vocal transition at the end of the second pre-chorus to "The World Has Turned and Left Me Here."
7. The drum intro to "Undone — The Sweater Song," duh.
8. "HEEEAAA-ARRRRT!! BEEEE-EEEEAAAAAT!!"
9. The bass finally breaking pattern and petering out at the end of "Only in Dreams."
10. The fact that your list is undoubtedly totally different than this one. — ANDREW UNTERBERGER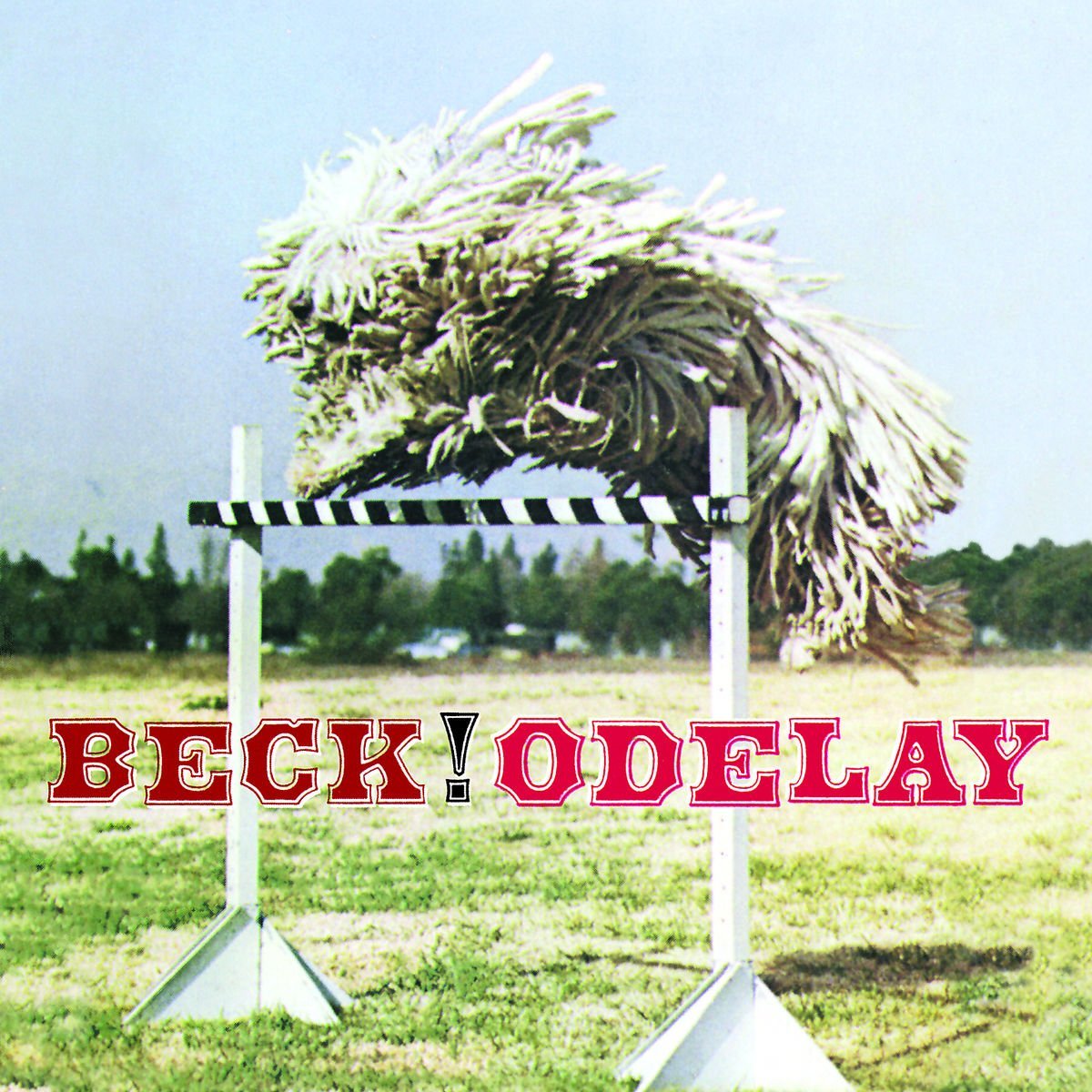 30. Beck, Odelay
(DGC, 1996)
It's not an easy thing to end up on a list like this, but it helps to be some combination of sad, introverted, and disagreeable — much rarer to these parts is the genuinely fun album. But here's Odelay, a postmodern musical playground that inspired critics to trade arch snickers for belly laughs, and the mainstream to get even more absurd. If high-fives made songs, they'd sound like these — slaphappy mash-ups of whatever's awesome, from funky drum breaks to karaoke cowboy country to goofy lounge funk to noisy f**kin' guitars to nonsensical Spanish phrases and raps about "ass pants."
Beck's omnivorous appetite was made clear on Mellow Gold — and his lust for genre deconstruction via his indie LPs — but he didn't have the Dust Brothers then. Who better than the Paul's Boutique guys to help a holy prankster make his herky-jerky dream an elastic reality? Here's a sampledelic masterpiece and a songwriter's opus expertly stitched into one magical quilt fit to hang in a museum, but best suited for a bin in a thrift store located, of course, a little up the road from the towns we know. — CHRIS MARTINS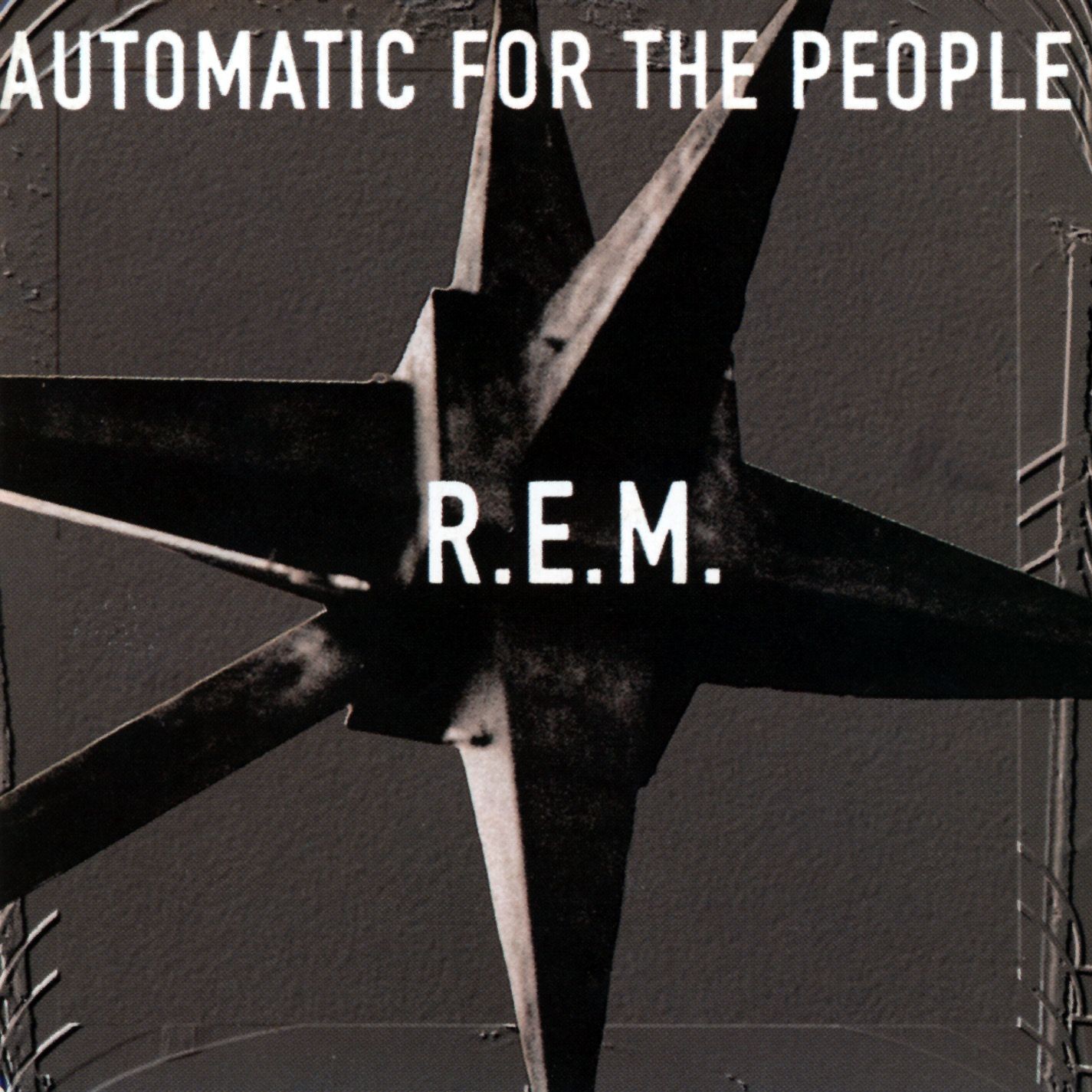 29. R.E.M., Automatic for the People
(Warner Bros., 1992)
In the rearview mirror, R.E.M.'s career arc and ascent to arenas looks even more unorthodox than it did when it was actually happening. The Athens, Georgia band became global megastars thanks to an ornate orchestral album of love songs (1991's Out Of Time) and a moody collection of ruminations on death, politics, and Andy Kaufman (1992's Automatic For The People). On the latter LP, acoustic instruments, faded-by-sunlight organ, and grand string arrangements — as well as the occasional flourish of buzzsawing electric guitar — led to gothic-folk yarn-spinning, snarling rock'n'roll, and sepia-toned country-pop. Michael Stipe's continued confidence as a writer yielded some of the most beautiful lyrics of his career: The nostalgic yearning of "Nightswimming" the optimistic striving of "Find The River," and the restrained "Try Not To Breathe," which confronts aging and death with humility and respect. Gorgeous and understated, Automatic For The People is R.E.M. at their creative and emotional peak. — ANNIE ZALESKI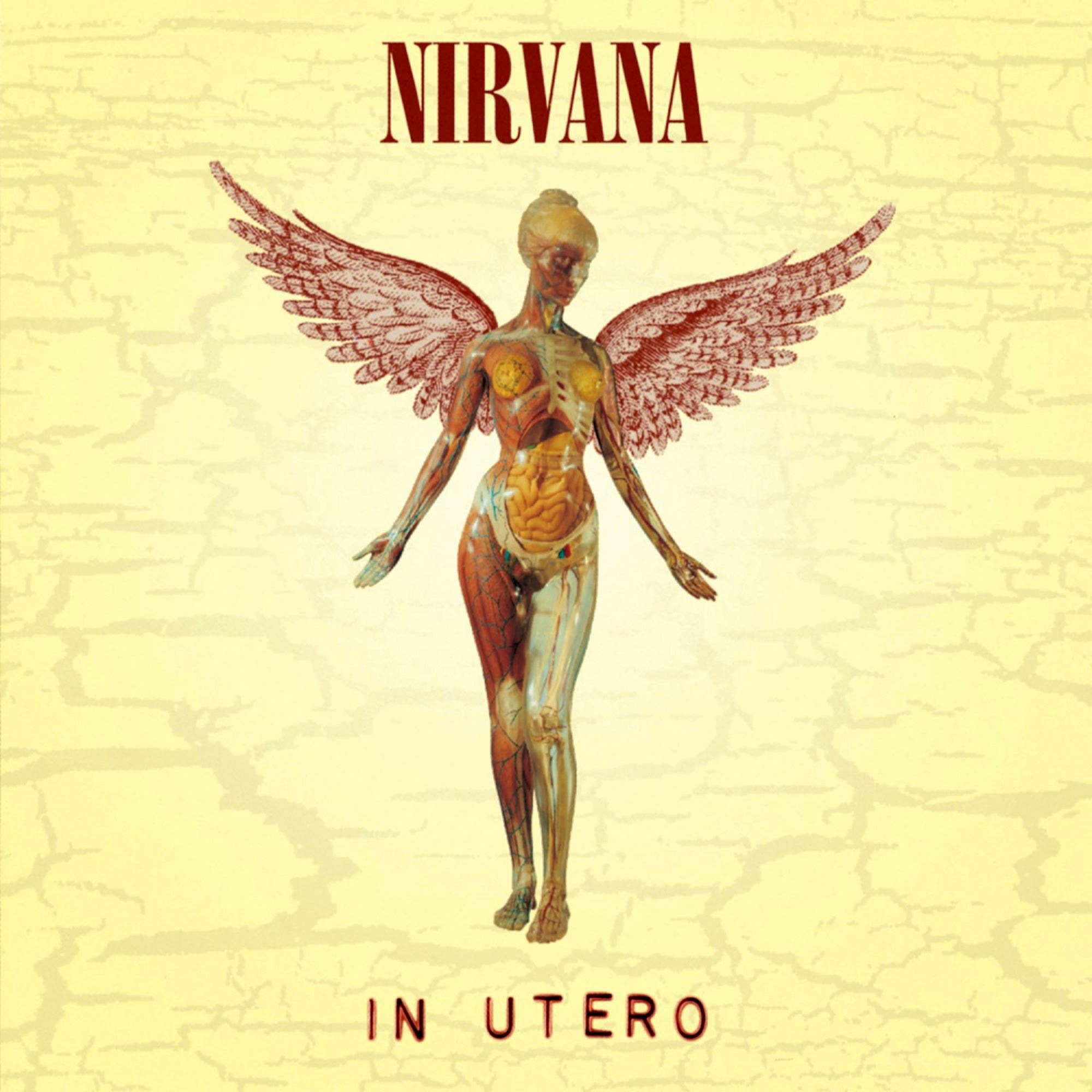 28. Nirvana, In Utero
(DGC, 1993)
This one was for the SST kids and the K Records weirdos — Steve Albini going crazy with the microphones (couple dozen for Dave Grohl's kit alone) to better capture a fame-weary power trio in punkoid glory. But while Kurt Cobain and Co. took perverse pleasure in defying pop expectations — right down to reconfiguring their big hit as anti-rape clatter — every hook and chorus still signified. And talk about wasted opportunities: An entire generation of screamo lads would ignore Cobain's suggestions on how to express male rage and male vulnerability simultaneously. Platinum alt would rarely go so stark, so wounded, so loud. — JASON GUBBELS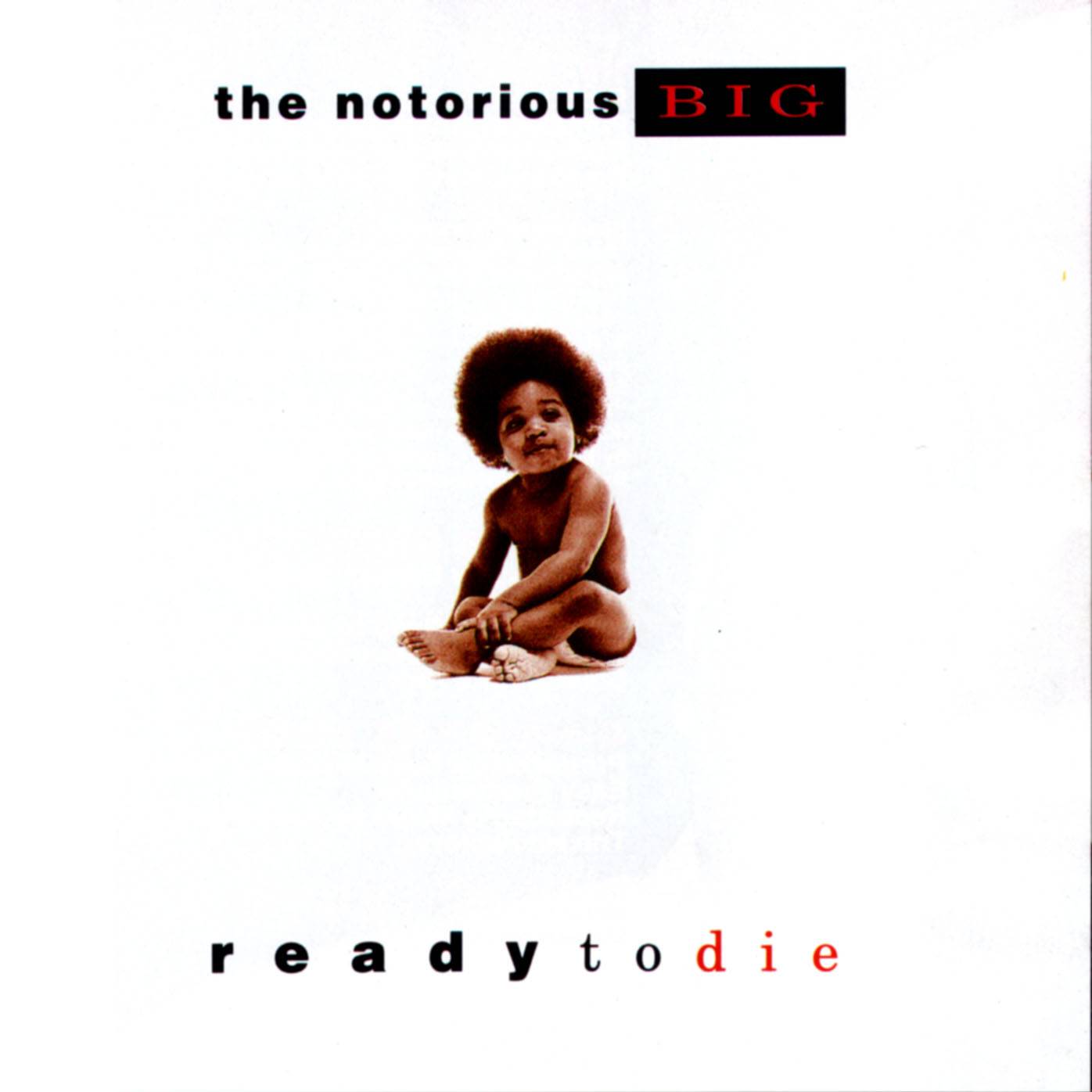 27. The Notorious B.I.G., Ready to Die
(Bad Boy, 1994)
A Buddha-bellied rapper with a voice that sounds like he has permanent post-nasal drip, talking about picking the morning crust out of his eyes: not traditionally sexy. But because the Notorious B.I.G. knew that better than anybody, he flaunted and got famous for it ("Heartthrob? Never!"). The one and only studio album released during the legendary Brooklyn rapper's short lifetime is exceptional, cinematic. Puff's production makes gangsters boogie (sunny "Juicy," bonus scorcher "Who Shot Ya?"), and Biggie wrote songs that read like Scorsese scripts ("Me & My Bitch," "Everyday Struggle"). An unlikely star, sure, but Biggie was one of rap's brightest, and Ready to Die reminds us that his movie ended far too soon. — REBECCA HAITHCOAT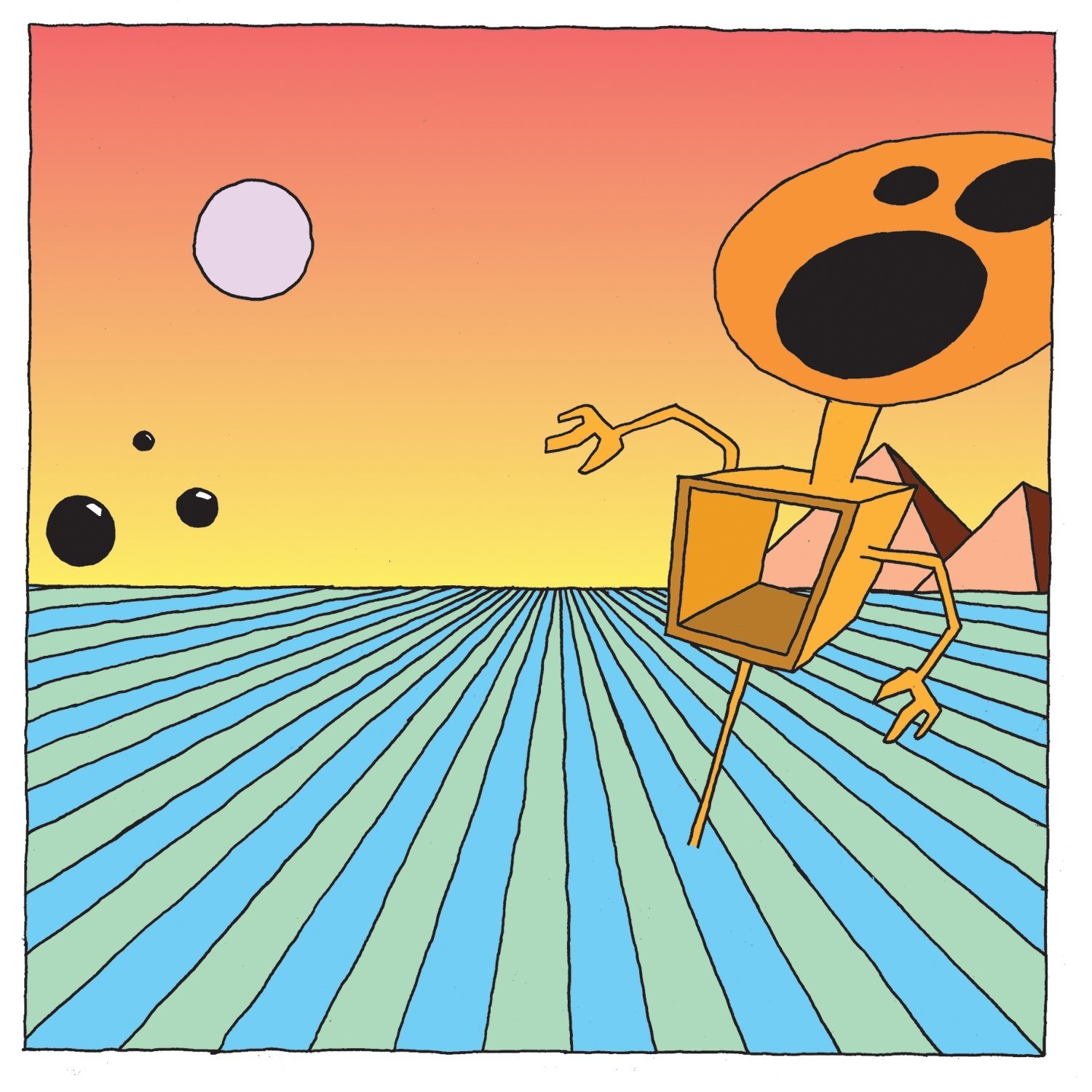 26. The Dismemberment Plan, Emergency & I
(DeSoto, 1999)
Travis Morrison's worst nightmare circa 1999 was that they'd make a memory machine to wash away grief and "wax our hearts to a blinding sheen." He even pleads for the ability to cry at will. That is, he worries like so many men before him that you don't know he Means It, and possibly that he doesn't Mean It at all. He invented the Internet a year before Gore did, predicting how we now have to pay somebody to ensure that memories stay dead. And on the dubby, bass-grounded "Spider in the Snow" he's been through the machine and wishes he hadn't: "The only thing worse than bad memories is no memories at all."
His postgrad alienation encourages him toward math problems that only his world-class rhythm section can solve: a human gyroscope trying to tessellate her broken heart with reverse centrifugal force, a "Girl O'Clock" to measure the Earth by unrequited orgasms rather than spins, and a universal party invitation that doesn't exactly solve any of his woes. "Nothing's wrong, I'm just fine / I've realized I just don't like jokes," from "The Jitters" is one of Morrison's most cruelly funny lines, buoyed by the empathy of the lyric that redeems all the faux-detachment: "You are so needed." He's upgraded his membership to the human race. — DAN WEISS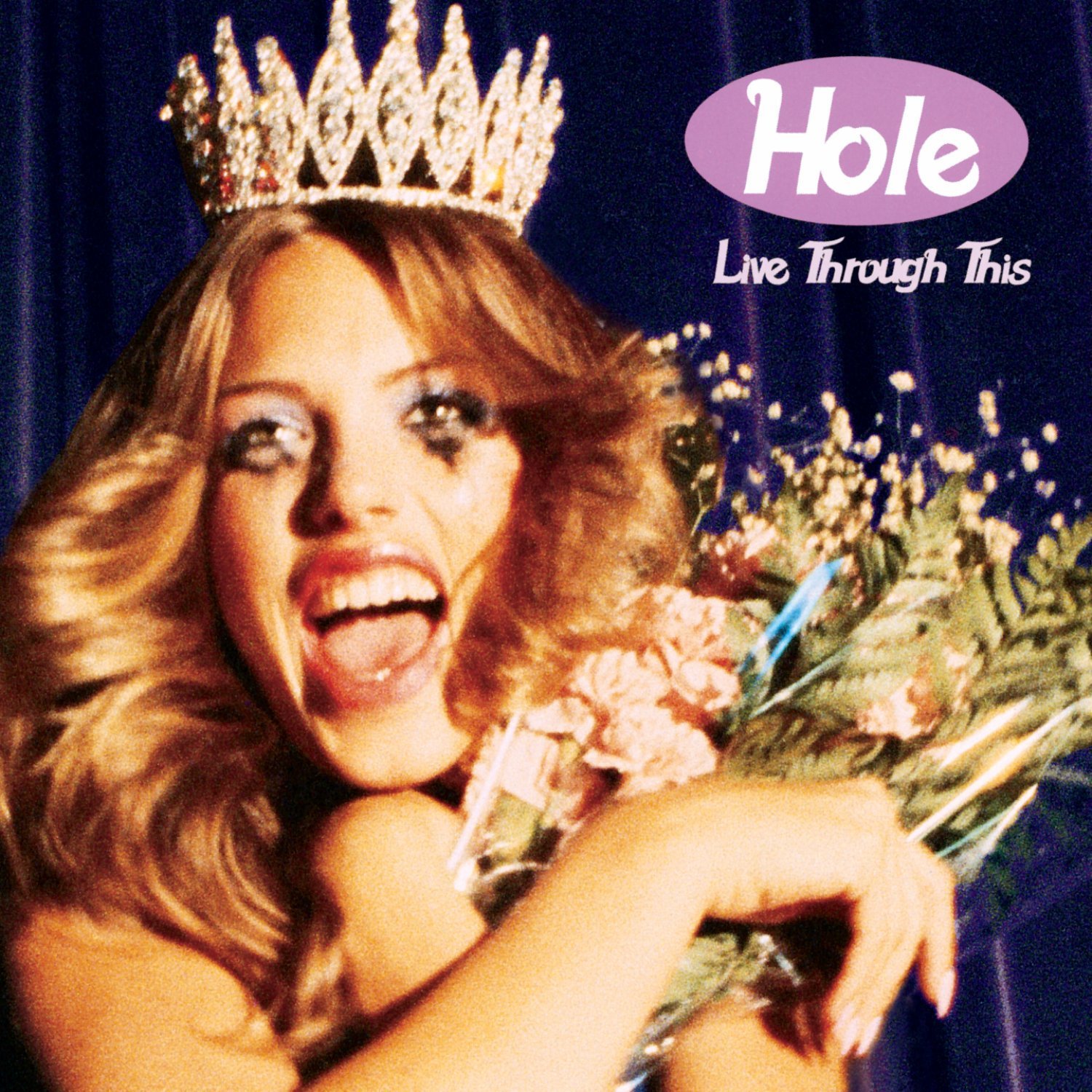 25. Hole, Live Through This
(DGC, 1994)
On their major-label debutante ball, Hole bolstered mid-'90s alt-rock with scorched-earth pop songcraft — era standards "Miss World," "Violet" and "Doll Parts" all appear here, and on side-one, no less — and the shame-free, s**t-starting fearlessness of frontwoman Courtney Love. An instant icon of the times, Love was cocky and flippant enough to even take shots at the riot grrrrls. When Live snarls, it screams, refusing to be victimized by its insecurity: "One day you will ache like I ache." The line feels especially eerie in knowing that the album was released on April 12, 1994 — just four days after Love's husband, Kurt Cobain, was found dead of a self-inflicted shotgun wound — but the context doesn't overshadow the power of Hole's crowning achievement, giving them limitless credit in the straight world. — MARIA SHERMAN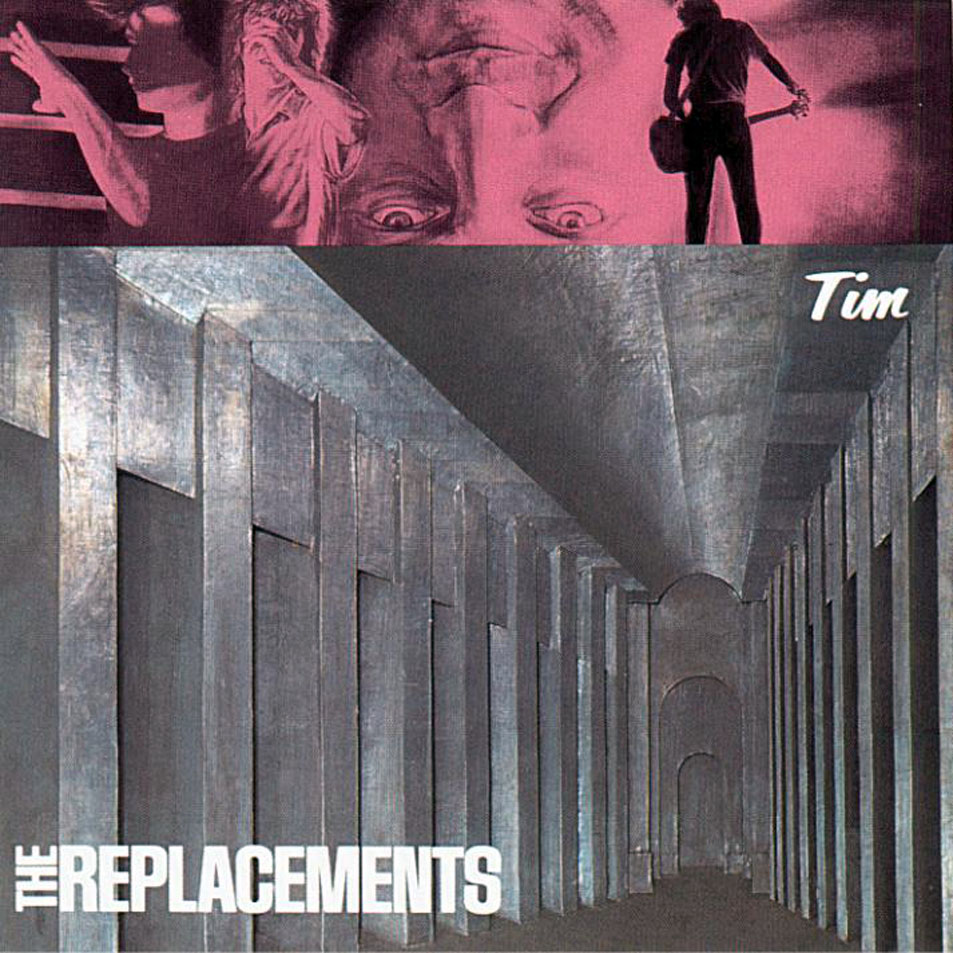 24. The Replacements, Tim
(Sire, 1985)
Snagging a major-label record deal didn't diminish the Replacements' rough-around-the-edges demeanor one bit. Although the group's first LP for Sire is not quite as loose-cannon as its predecessor (1984's slop-rock classic Let It Be), there's still plenty of that good ol' shambolic 'Mats charm to be found in the cathartic howl of "Bastards of Young," the desperate "Hold My Life," and the twangy bar-band jam that is "Waitress In The Sky." Credit for this well-mannered chaos certainly goes to producer Tommy Ramone, but Tim's penchant for ragged heartache and hollowed-out longing is vintage Paul Westerberg melancholy.
It's the tender moments — especially the delicate closer "Here Comes a Regular" and misfit-solidarity anthem "Left of the Dial" — that make this one so hard to wash off. And, in hindsight, Tim marked a turning point for its makers: Guitarist Bob Stinson was kicked out of the 'Mats after its release, and each subsequent record brought the not-so-fresh-faced band closer and closer to becoming (relatively) genteel college-rock elder statesmen. But Tim represents the moment when the Replacements lived up to their potential in high fidelity — or at least higher fidelity — for the first time. — ANNIE ZALESKI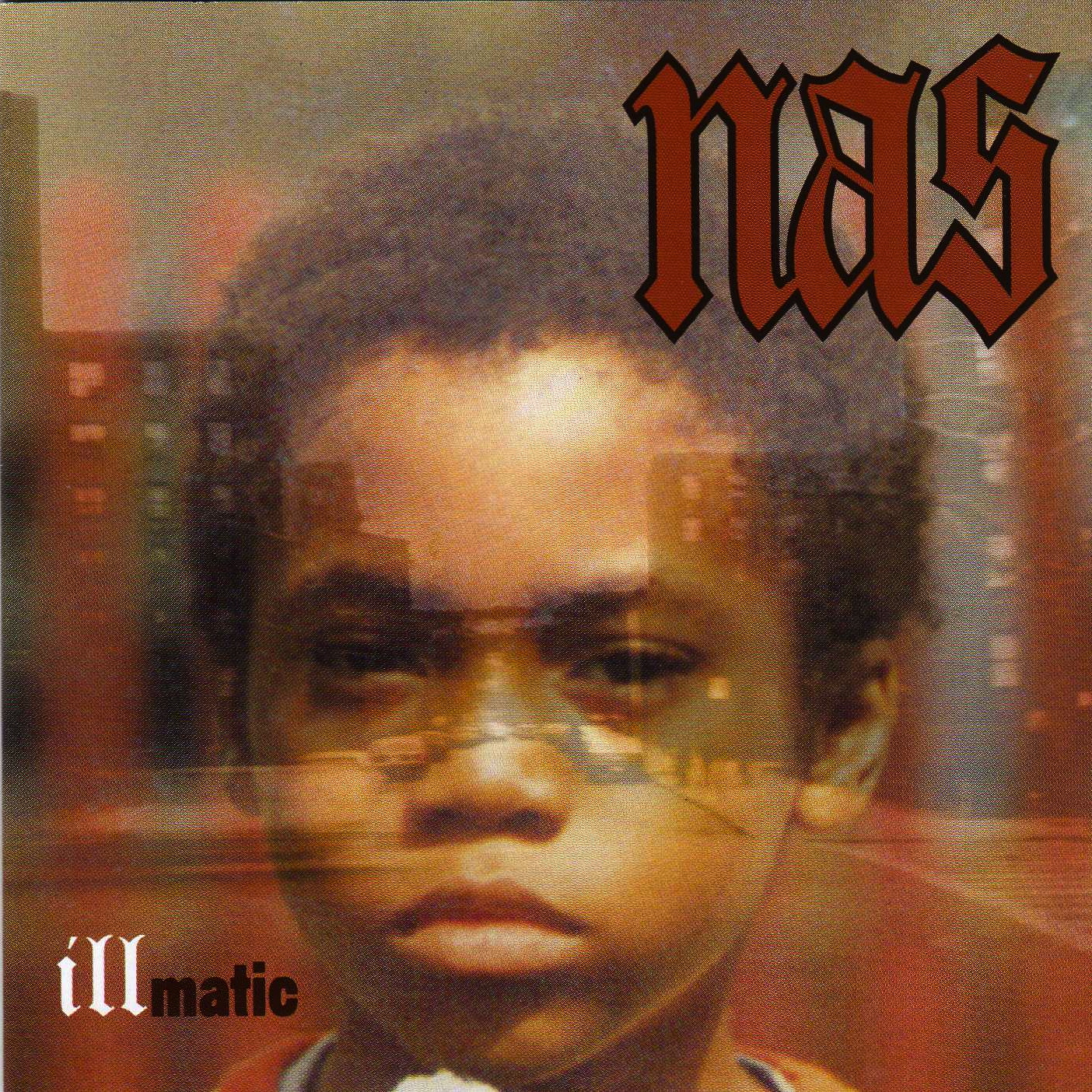 23. Nas, Illmatic
(Columbia, 1994)
Time and time again, the Queensbridge rapper's debut has been praised for its lyrical complexity, thematic maturity, and technical dexterity — and hey, it contains one of the most epic, poetic rap songs of all time in "One Love." But for those of us who'd only seen the Macy's Thanksgiving Day Parade version of New York City, Illmatic was a behind-the-scenes tour, and on his 39-minute masterpiece, Nas was a canny, eagle-eyed guide. His crisp-as-hospital-corners articulation and inventive metaphors stand in sharp contrast to the fast-and-loose hustlers and gritty realism of his hood. Thanks to melancholic production courtesy of DJ Premier and Pete Rock, the album seems set against a backdrop of heavy, low-hanging clouds pregnant with rain. Yet for all of the gloomy world-weariness that's imbued, its closer, "It Ain't Hard to Tell," breaks through like a single glorious ray, setting the chrome-and-steel city ablaze and dazzling you with beauty. Sparkle like a diamond, indeed. — REBECCA HAITHCOAT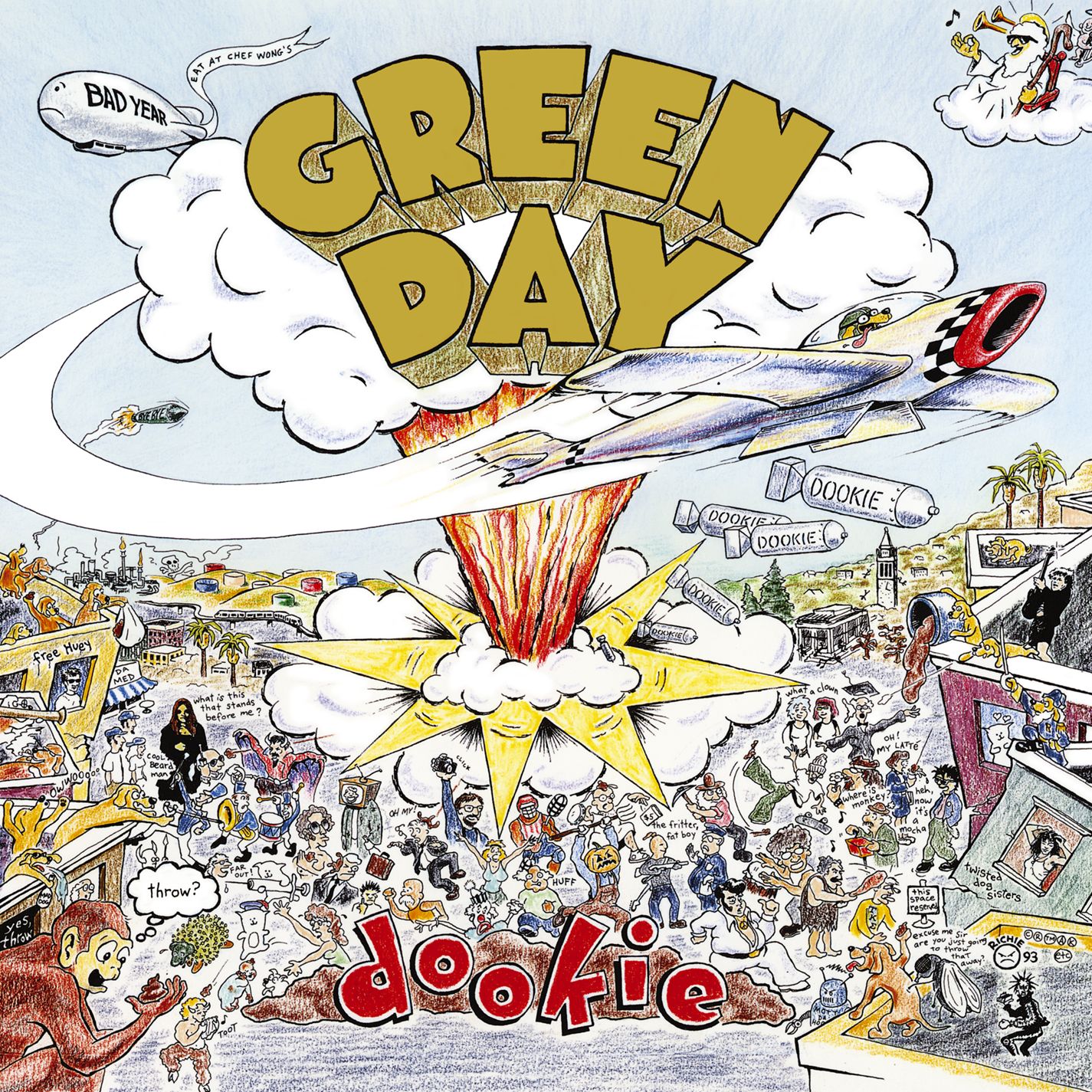 22. Green Day, Dookie
(Reprise, 1994)
"I declare, I don't care no more," Billie Joe Armstrong snots in the opening line to Dookie, a pop-punk compendium of suburban ennui. With their looping, addictive three-chord dead-arms, Armstrong, drummer Tré Cool, and bassist Mike Dirnt made their agenda clear: no agenda at all. Pretty much every pot-glazed track on the trio's major-label entrée reeks of not giving a f**k ("Burnout," "Longview," "Welcome to Paradise") — even as their singer occasionally copped to giving way too much of one ("I am one of those / Melodramatic fools / Neurotic to the bone / No doubt about it"). Green Day idols like the Buzzcocks and Hüsker Dü may have dissected feelings of societal aimlessness and youthful unease in the '70s and '80s, but Dookie got to the heart of post-adolescent confusion with MTV-conquering blueprints for a generation of subsequent mallrats. "Do you have the time to listen to me whine?" C'mon man, you still gotta ask? — RACHEL BRODSKY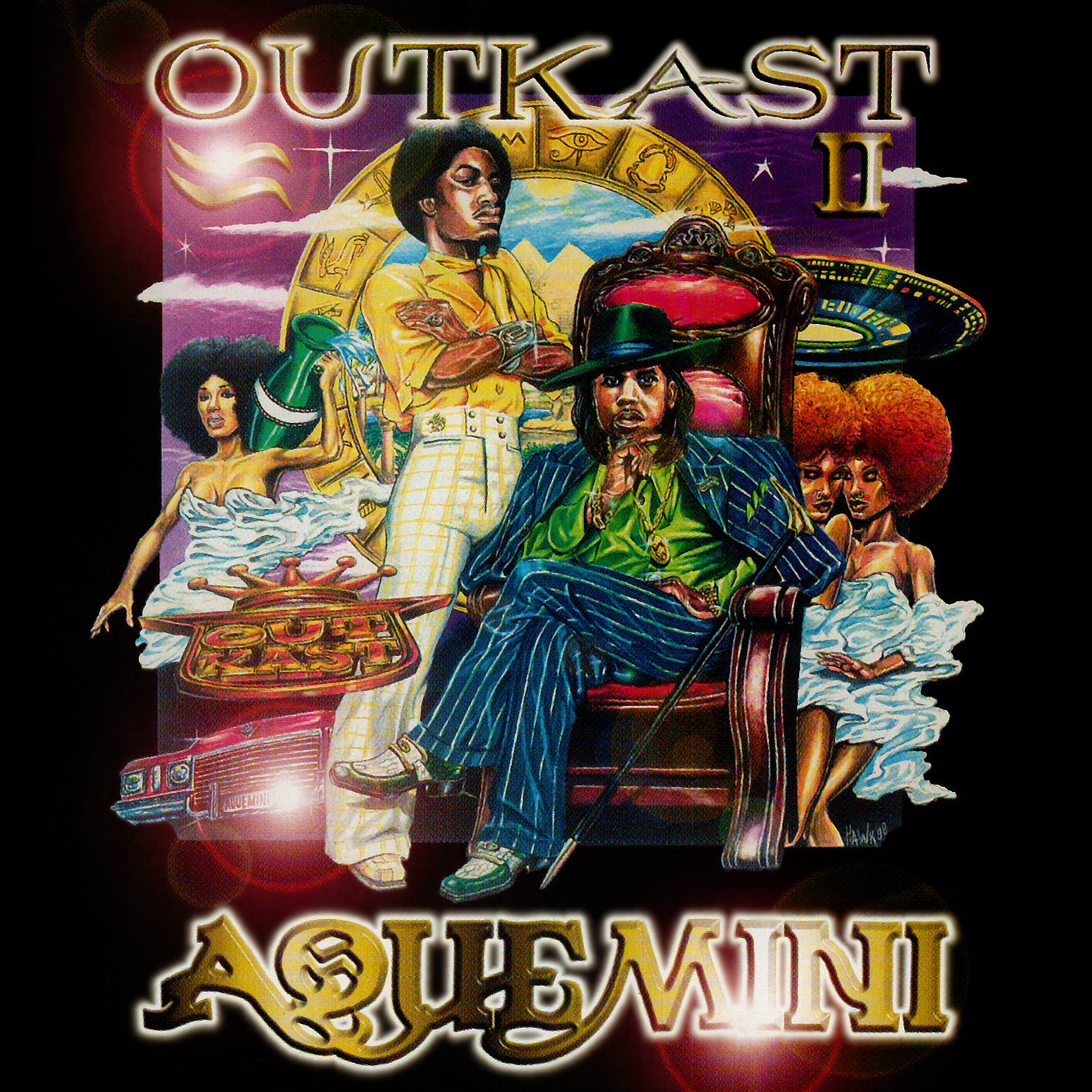 21. OutKast, Aquemini
(LaFace, 1998)
For all the albums in hip-hop's best-ever canon, OutKast's Aquemini might be the one that would be best described as "meditative," an LP whose jazzy, languid soundscapes and borderline-Southern Gothic alleyway poetry even made Illmatic sound hasty. Its definitive, most-enduring song isn't a plush ode to pimpdom, a mushroom cloud of post-apocalyptic electro-punk, or even a silly singalong catchy enough to earn its refrain a bouncing smiley-face, but rather a seven-minute, sweeter-than-extra-syrup-yams slow-funk odyssey that winds its way through dance, drugs, love, lust, death, birth and getting your resume turned down at the Post Office (Biggie lied!), Big Boi offering in devastating summation: "Go on and marinate on that for a minute."
There's nothing but time for marination across Aquemini's hour-plus of considered genre-hopping, an expanse as vast and fadingly gorgeous as the Savannah, and as gritty and clear-eyed as West Savannah. Tellingly, it was OutKast's only proper studio LP not to spawn a top 40 hit: "Rosa Parks" was too mush-mouthed in its historic rabble-rousing, "Skew It on the Bar-B" too nervous with its jutting strings and skittering beats. But it endures as the duo's masterpiece, because it feels so coherent in its worldview: Experience-worn but not conclusive enough to be cynical or self-righteous, funny (but not that funny) because it was so true — the sun goes down, heroes eventually die. No further comment needed or warranted while 'Dre and 'Twan are practicing Da Art of Storytellin', Pts. 1-16. — ANDREW UNTERBERGER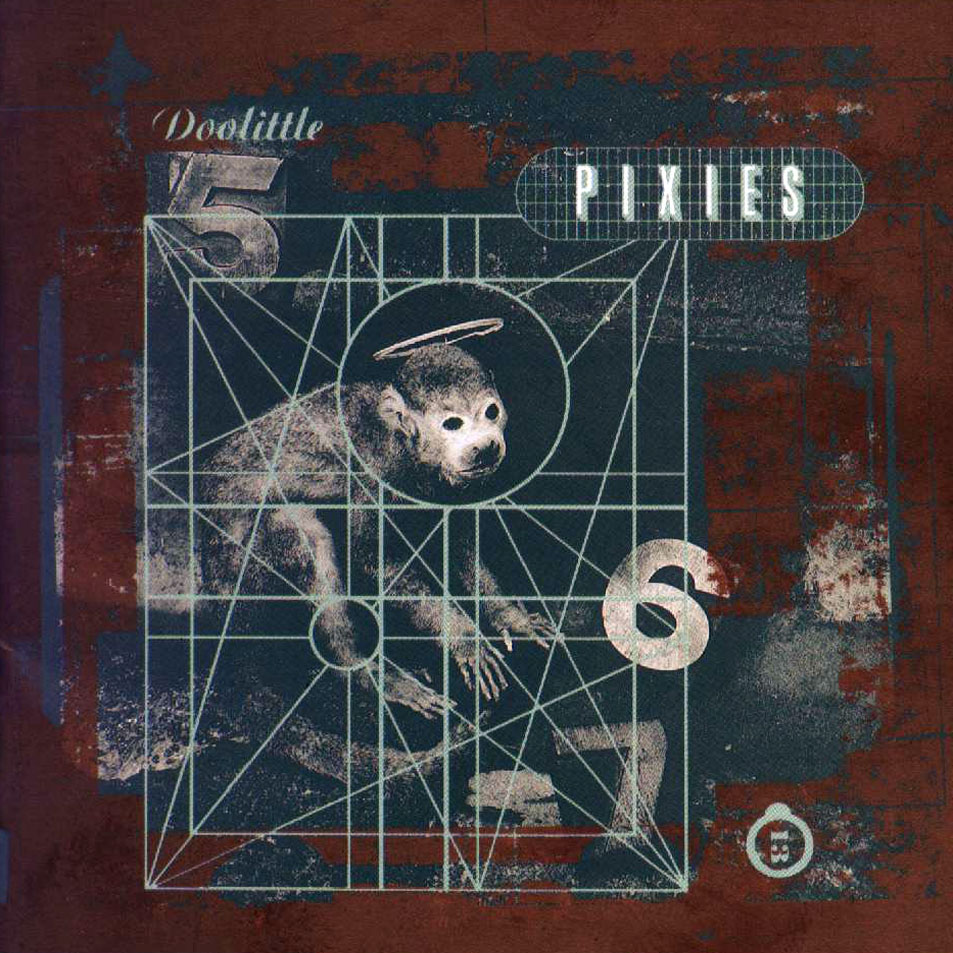 20. Pixies, Doolittle
(Elektra, 1989)
It's hard to find an "alternative" or "indie" band, from Nirvana to TV on the Radio, that wasn't deeply impacted by Doolittle. Even the Dadaists got a bump thanks to an unforgettable, psychotically sung line about slicing up eyeballs, ha ha ha ho! As with so many game-changing albums, it's all about the contrasts: Frank Black's glee while squawking about torture, pop songwriting tropes/chops smashing into punky noise, the loud-quiet dynamic that rang out like a revelation at the time, the simplicity of the chords versus the complexity of the results. It's Dark grappling with Light and violently tumbling across 38 minutes of lacerating guitars and soothing grooves.
Or, to put it another way: If the devil is six and God is seven, then the Pixies are 6.5 with a thumb pressing into one's cornea and two fingers up the other's nostrils, grinning. Though the Boston band seemed to thrive amidst chaos, their greatest moment was also the start of their unraveling, as tensions between Black and Kim Deal grew in tandem with the band's fame. For the suicidal Japanese businessmen that inspired "Wave of Mutilation," that success might have been enough to make them turn the car around. For the Pixies, it was a brick on the gas pedal toward inevitable doom. — CHRIS MARTINS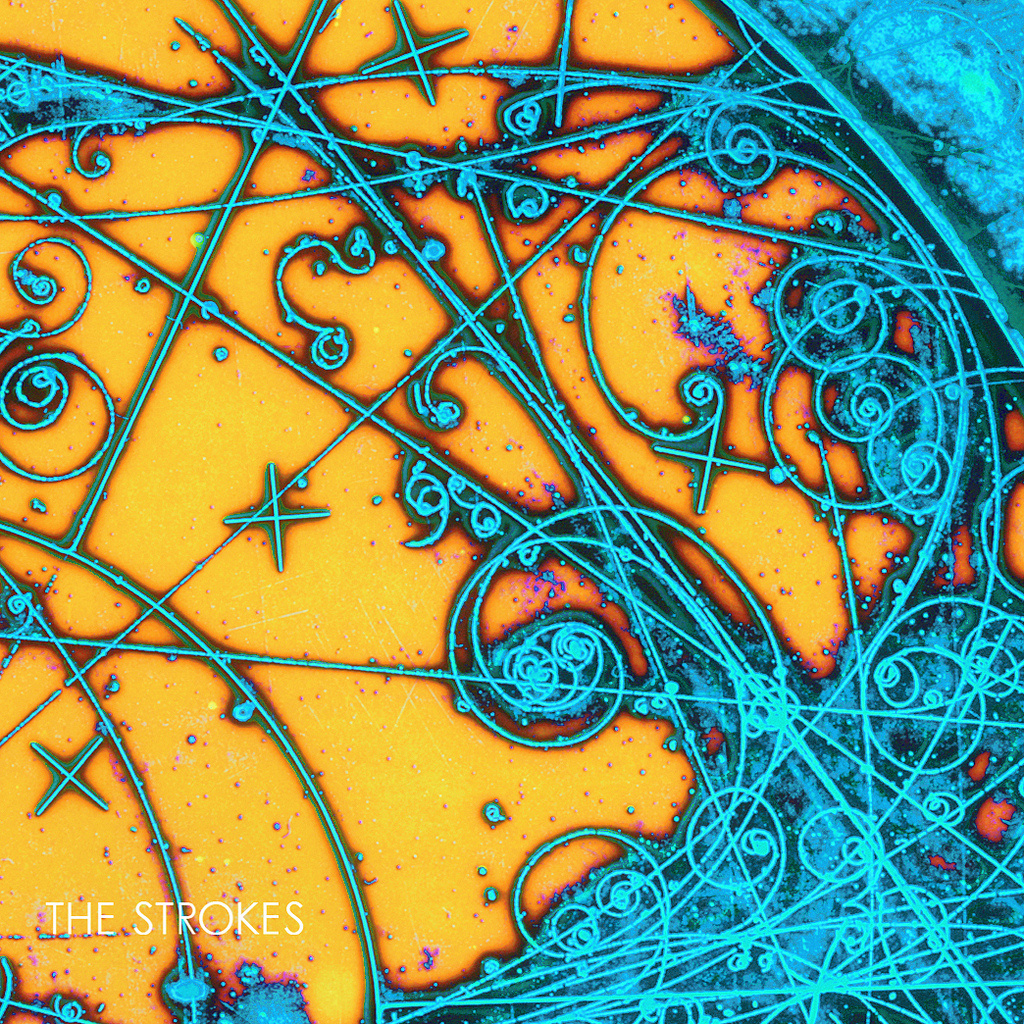 19. The Strokes, Is This It
(RCA, 2001)
Much has been made of the Strokes' cocktail of sleepy-eyed sleaze, luminous guitars, and ineffable cool, but one ingredient rarely gets the due it deserves — frontman Julian Casablancas' skill as a lyricist. Bob Dylan he's not, but the New York crooner's deft transmissions of twentysomething swagger and self-doubt were key to the quintet's early success, when every one of their songs could've been spun off as a single. "I should've worked much harder / I should've just not bothered"; "Promises, they break before they're made"; "Girlfriends, they don't understand / In spaceships, they won't understand / And me, I ain't ever gonna understand" — simple phrases, yes, but all the better for a generation of gorgeous young narcissists to project their own romantic entanglements and money problems onto. (Didn't hurt either that Casablancas wore his role of Lower East Side lounge singer like it was a thrift-store denim jacket tailored just for him.)
Feverishly anticipated then unfairly slandered for failing to lead a culture-wide garage-rock takeover, Is This It has since been canonized (rightfully) as one of the most fully realized debuts in history, an indie touchstone for kids who missed Pavement and Guided By Voices the first time around. And as the fall of 2001 slips further and further into memory, what once was a never-fail signifier of hipsterdom —a (slightly) modern take on '70s MOR for the downtown crowd — has revealed itself to be the first classic-rock record of the new millennium. — KYLE MCGOVERN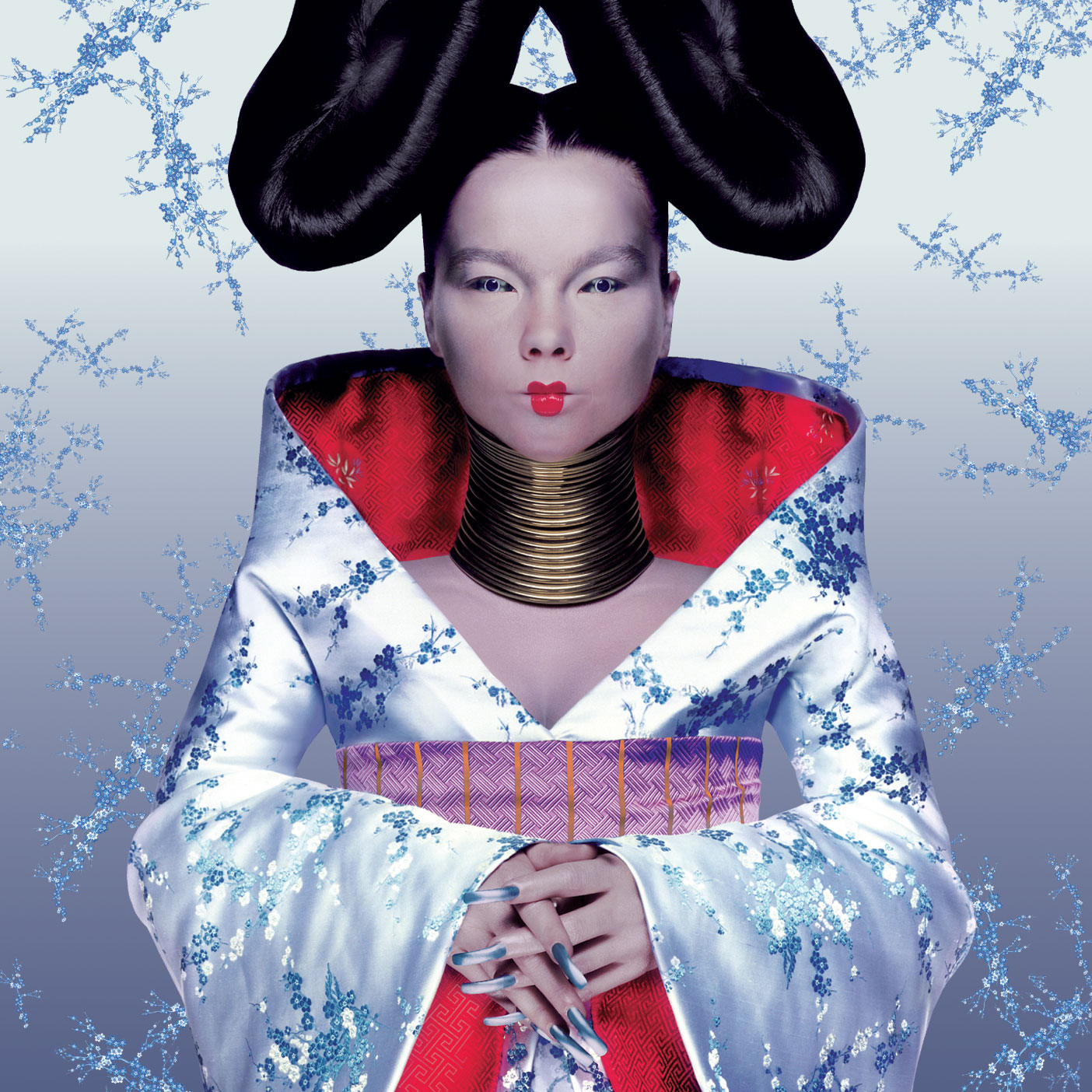 18. Björk, Homogenic
(Elektra, 1997)
Björk was already showing signs of being a music renegade — pushing '90s dance into the future through flirtations with trip-hop, jungle and industrial while staying connected enough to pop's past to reinterpret jazz and big-band standards — when she started recording her third solo album in 1996. The resulting work cemented her status as an electronic-pop pioneer: Constructed in conjunction with such collaborators as Howie B, Markus Dravs, and the late LFO member Mark Bell, Homogenic fused together twitching beats, splotchy programming, and fanciful orchestras. Trip-hop, hip-hop, ambient electronica, buzzing industrial-punk, and delicate synth-pop ballads — Homogenic consumed and blended them all. Creatively, Björk thrived in this expansive environment, as evidenced by her crisp, emotive vocal performances and vivid, poetic lyrics (e.g. "Bachelorette": "I'm a fountain of blood / In the shape of a girl"). To this day, Homogenic remains a touchstone for anyone who treasures music with imagination and little regard for expectations or boundaries. — ANNIE ZALESKI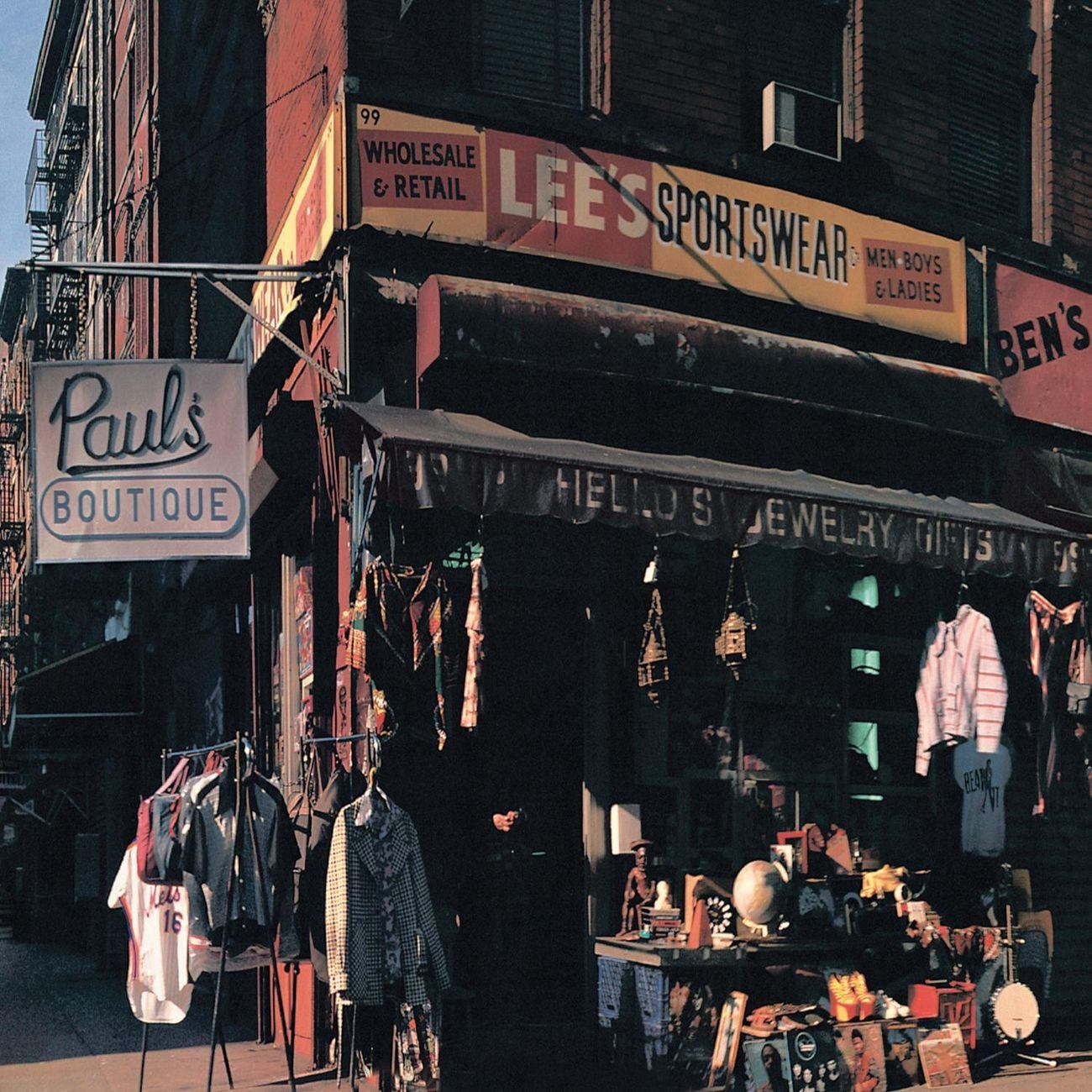 17. Beastie Boys, Paul's Boutique
(Capitol, 1989)
A dilution of fratboy purpose and fewer radio-ready singles might not have helped, but really, the reason for the commercial failure of Beastie Boys' Paul's Boutique was simple: It was a year too early. Released in 1989, Boutique essentially invented the '90s, or at least most of the endearing parts: the stir-fry genre-melding, the pop-cultural fetishization, the sense of humor that was more smartass than dumbass. (Hell, it even predicted hip-hop genre trends on both coasts: The '70s funk and psychedelia fixation of the West and the micro-sampling and jazz retro of the East.) Without the action-packed "Looking Down the Barrel of a Gun," we might not have had Quentin Tarantino; without the ADD-addled grooving of "Shake Your Rump" we might not have had Beck (obviously); without the Me Decade mélange of the "Hey Ladies" video, we might not have had Spike Jonze. Although, without "3-Minute Rule," we definitely wouldn't have gotten "I was making records when you were sucking your mutha's DICK," and that would undoubtedly have been most tragic of all. — ANDREW UNTERBERGER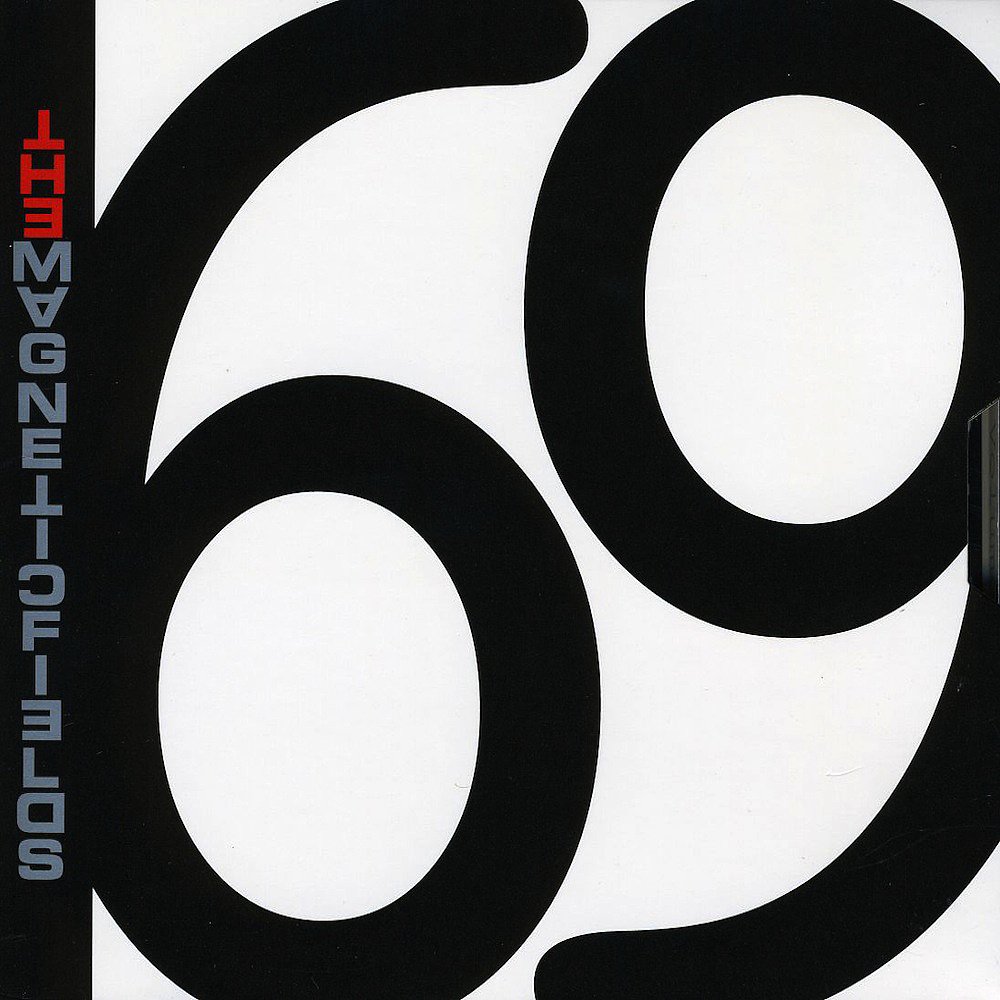 16. The Magnetic Fields, 69 Love Songs
(Merge, 1999)
Musicians have been trying to express romantic love in all of its infuriating forms since, well… when have they not been? But in his band's three-disc opus, Stephin Merritt embarks on an unprecedented voyage exploring 69 shades of amour, attempting to cover every matter of the heart from every possible perspective — sometimes through the lens of an insufferable cynic, and others a deeply enamoured Pepé Le Pew. "This could be love, or nothing at all," he baritones in the fickle country-tinged bouncer "A Chicken With its Head Cut Off." The titular poultry is symbolic for all of 69 Love Songs; in a series of quick cuts (many of them lasting only one-to-two minutes), Merritt covers a smorgasbord of feelings, including: lust-struck ebullience ("Luckiest Guy on the Lower East Side"), betrayal and dissolution ("I Can't Touch You Any More"), a long-term relationship's inevitable end ("I Think I Need a New Heart"), and deep post-breakup agony ("I Don't Want to Get Over You").
Merritt, in his singularly sardonic fashion, not only studies every look of love, but he also arranges a pu pu platter of sonic experimentation: Italian-influenced accordion on "My Sentimental Melody," bass-slapping bee-bop on "Love Is Like Jazz," twee cheerleader pep-pop on "Washington, D.C," even banjo-fied Erasure on "Long-Forgotten Fairytale." Love itself is hopelessly multi-faceted, and in the millennia that human beings have tried to define it through art, few have ever managed to honor that complexity like Merritt does here. — RACHEL BRODSKY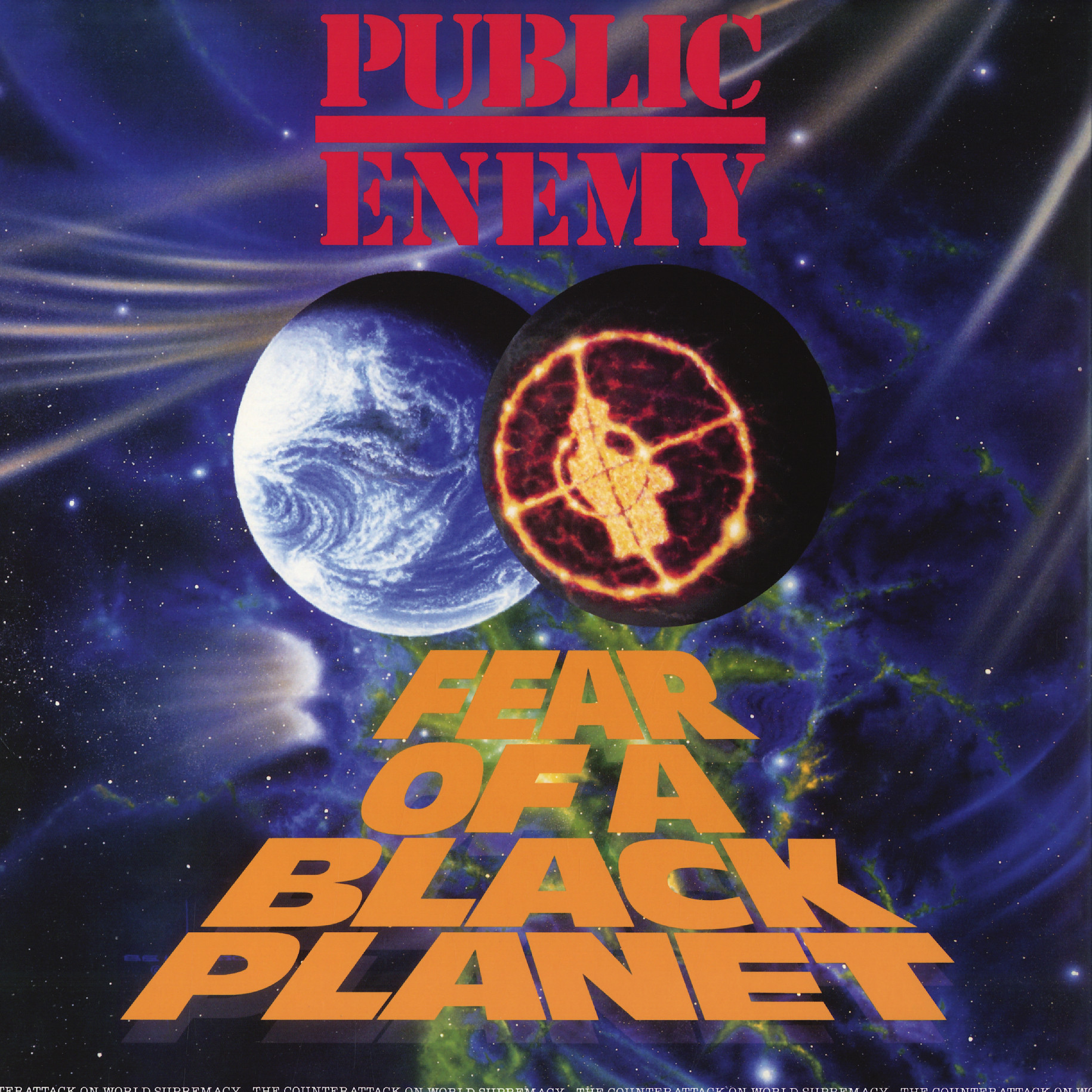 15. Public Enemy, Fear of a Black Planet
(Def Jam, 1990)
Best to break this objet d'art into two halves, beginning with politics so incendiary they overwhelmed the musical conflagration. Excessive attention got paid to Chuck D's ill-advised anti-Semitic throwaways on "Welcome to the Terrordome," but if "Crucifixion ain't no fiction / So-called chosen frozen" remains one of hip-hop's ugliest lines, it's not because others weren't more blatant, but because Chuck's political consciousness was more refined than theirs. Yet even "Terrordome" made broader points about media complicity and institutional racism. Decades removed, the outrage seems up-to-the-minute: slave-holder holidays, the case for reparations, Tawana Brawley defended as matter of principle, bigots deflecting police brutality with sneers about black-on-black crime (sez Chuck: "It was the fuzz who shot him / And not the blood or cuzz").
Still, the album's most radical quality was delivered courtesy of the Bomb Squad's brand-new funk. An unrelenting barrage of loops, musique concrete, and On the Corner, the onslaught climaxed with "Fight The Power," an Isley Brothers-informed call to arms that motherf**ks John Wayne and 400 years of rednecks over the sickest Clyde Stubblefield sample in pop history. "This system has no wisdom": Preach it, Mistachuck. — JASON GUBBELS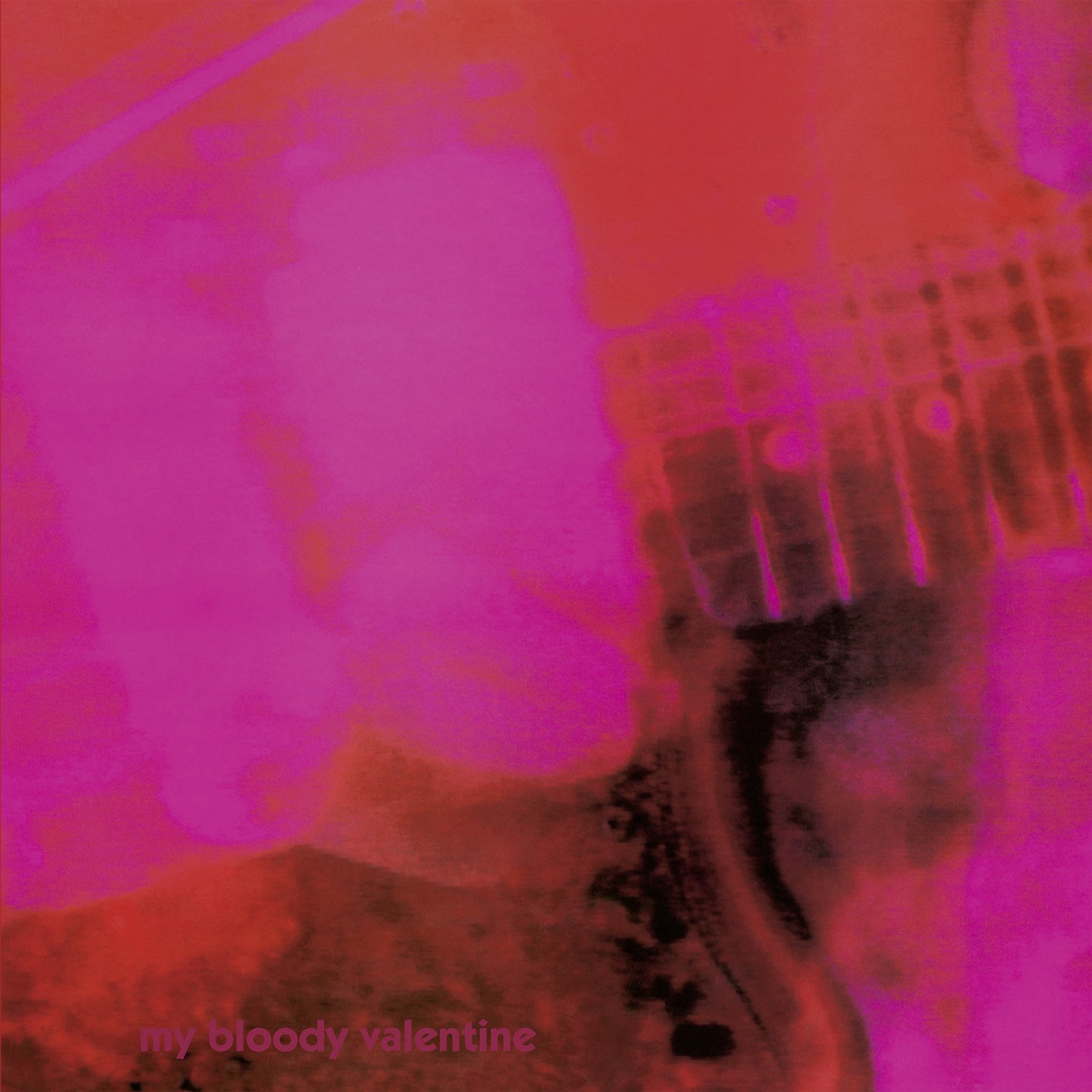 14. My Bloody Valentine, Loveless
(Sire, 1991)
The Scottish gave us twee, but the Irish? A glistening tidal wave of whirring guitar into which all was subsumed, then sublimated, as noise gave way to transcendence and what first sounded warped revealed itself to be perfect. You can't make another Loveless and you shouldn't want to: Kevin Shields' unyielding vision took him to 19 studios, bankrupted a lovely indie label, caused a twentysomething managerial type to go gray, gave tinnitus to the principal vocalists (Shields and Bilinda Butcher), cost two years and (by some estimates) $350,000, and forever altered the face of rock.
Ambient king Brian Eno reportedly called it "the vaguest piece of music ever to get into the charts," and he meant that as a compliment. The lyrics are indecipherable; the drums were sampled and turned into loops; and instead of melodies, My Bloody Valentine supply vibrant bleeding tones that bloom into one another like the most aggressive impressionistic watercolor painting ever committed to canvas. It's loud and bent and initially disorienting, but this album rewards the listener for suffering the challenge with immense beauty and constant discovery with every new listen. — CHRIS MARTINS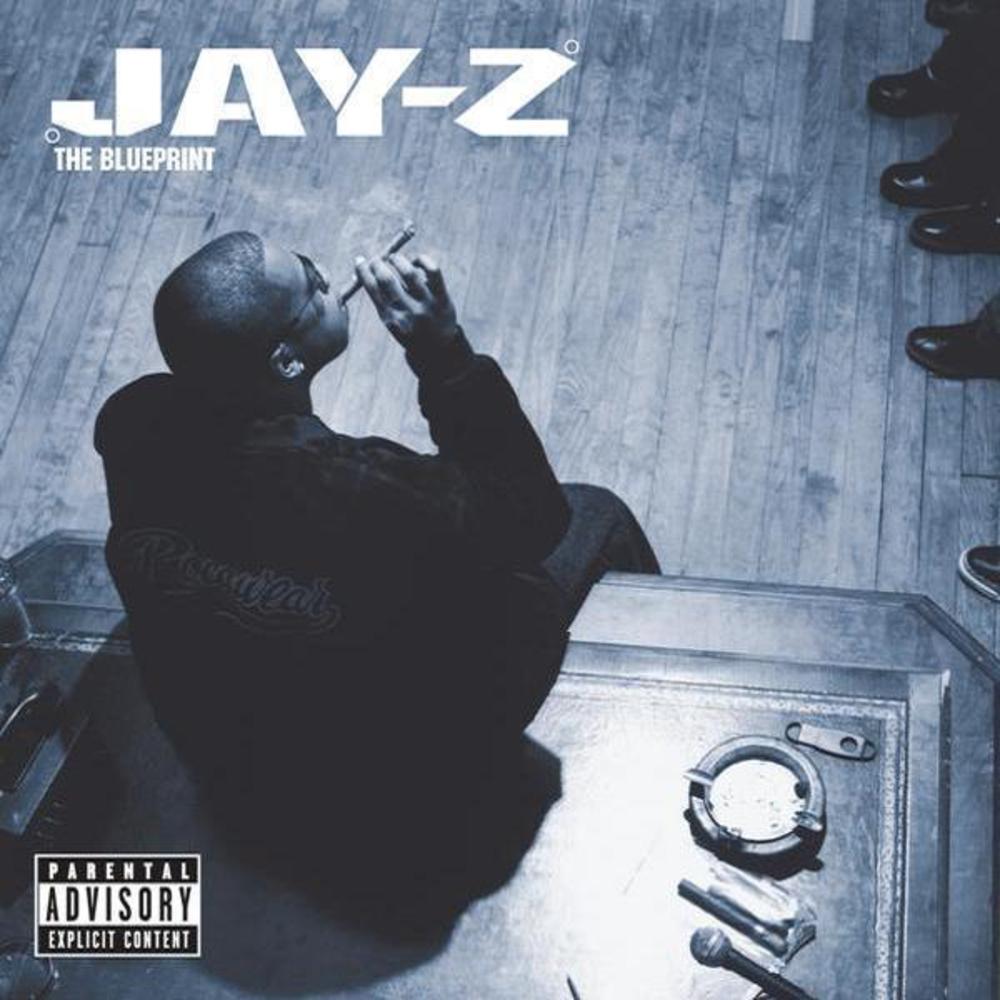 13. Jay Z, The Blueprint
(Roc-A-Fella, 2001)
Embroiled in feuds with other rappers, facing a pair of criminal charges (one for assault, another for gun possession), and written off by some as a style-over-substance sell-out, Jay Z used his sixth album — the boldly but aptly named The Blueprint — to pull off a deck-clearing coup, the kind that Michael Corleone would cosign. Assisted by then-up-and-coming producers Kanye West and Just Blaze, Hova stitched together a soul-centric tour de force, shading his first-person tales of lothario life ("Girls, Girls, Girls"), street hustlin' ("Never Change"), and regret ("Song Cry") with samples from '70s singers Tom Brock, David Ruffin, and Bobby Glenn.
For his rivals, particularly Nas and Mobb Deep MC Prodigy, Jay and 'Ye tapped the Doors' "Five to One" to mount the "Takeover," a relentless, battlefield-leveling diss track that rendered all responses moot — Nas' rebuttal, "Ether," might live on as hip-hop shorthand for smiting foes, but a conversation-ending assault it simply is not. With his Blueprint, Mr. Carter envisioned himself untouchable, assuming the throne as the King of NYC and declaring himself the heir not just to the Notorious B.I.G., but to Frank Sinatra as well. This was the moment that the most iconic New Yorker of the 21st century truly emerged. — KYLE MCGOVERN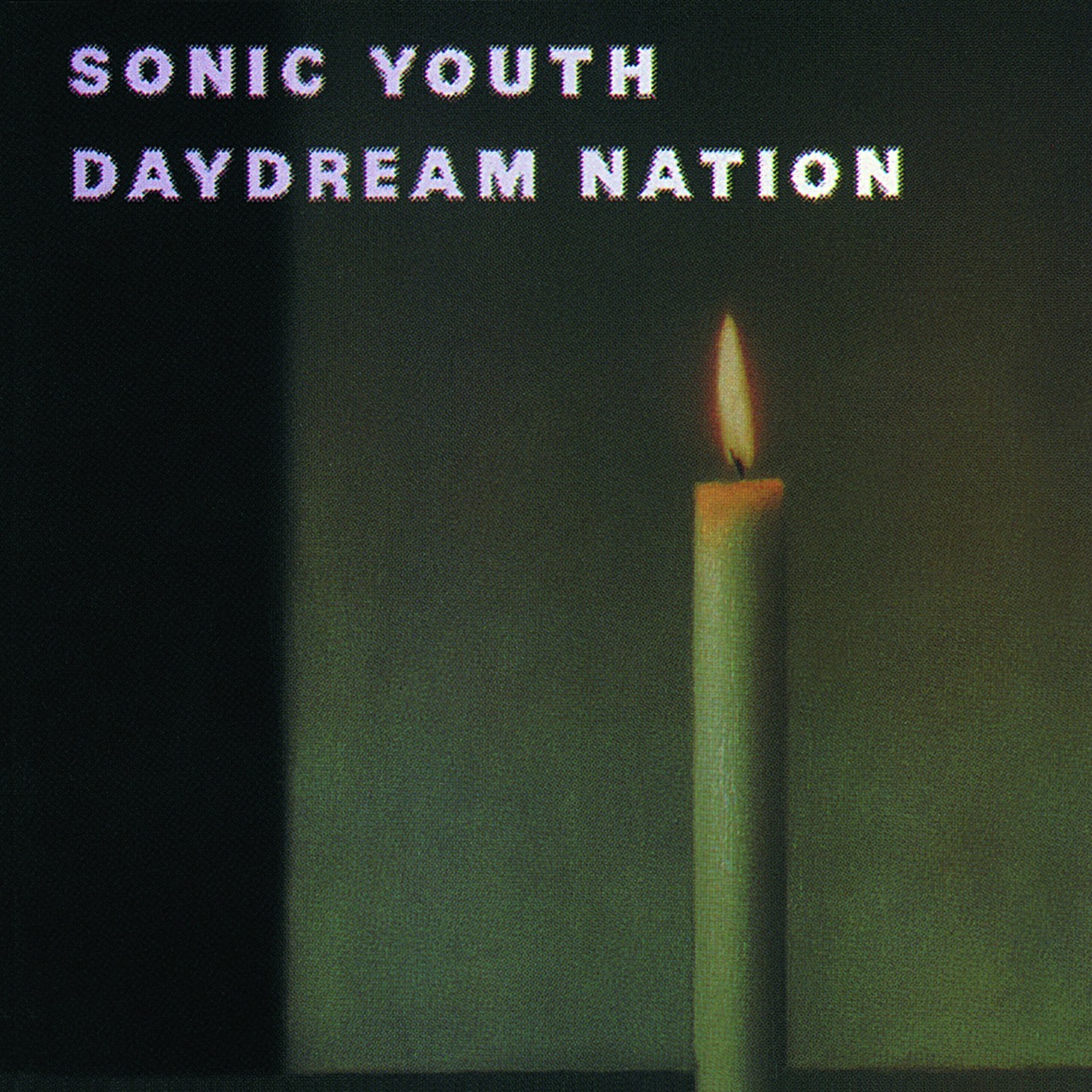 12. Sonic Youth, Daydream Nation
(Enigma, 1988)
Having accepted the challenge of how a politics of noise might accommodate songform, a New York City art-punk quartet decides to kick out the jams. From Gerhard Richter artwork to Joni Mitchell allusions, the Sonics were self-consciously making claims for an artistic sensibility not limited to Lower Manhattan. And yet with songs detailing Warhol films and Central Park's Preppie Killer, the document also reeks of Downtown — chilly crack-era cool chased with a Dinosaur Jr. obsession.
Although the double album concludes with a 14-minute "Trilogy," self-indulgence isn't an issue, not with drummer Steve Shelley uniting each and every guitar exploration with jittery 4/4. Amid alternate tunings and gauzy chimes, new microgenres arose as afterthoughts ("Cross The Breeze" uniting hardcore with prog while laying the bedrock for black-metal experimentation) even as "Teen Age Riot" and "Total Trash" reveled in hookcraft. Thurston's bemused croon, Kim's irrepressible squall/whisper, Lee's wide-eyed wonder — for all the amplified pummel, personalities dominated. And these particular art-punks were funny: Zeppelin symbols, Mike Watt answering machine messages, "Does 'F**k you' sound simple enough?" Trendsetters and scene-boosters both, they delivered indie's finest 70 minutes of structural sophistication duking it out with raw power. — JASON GUBBELS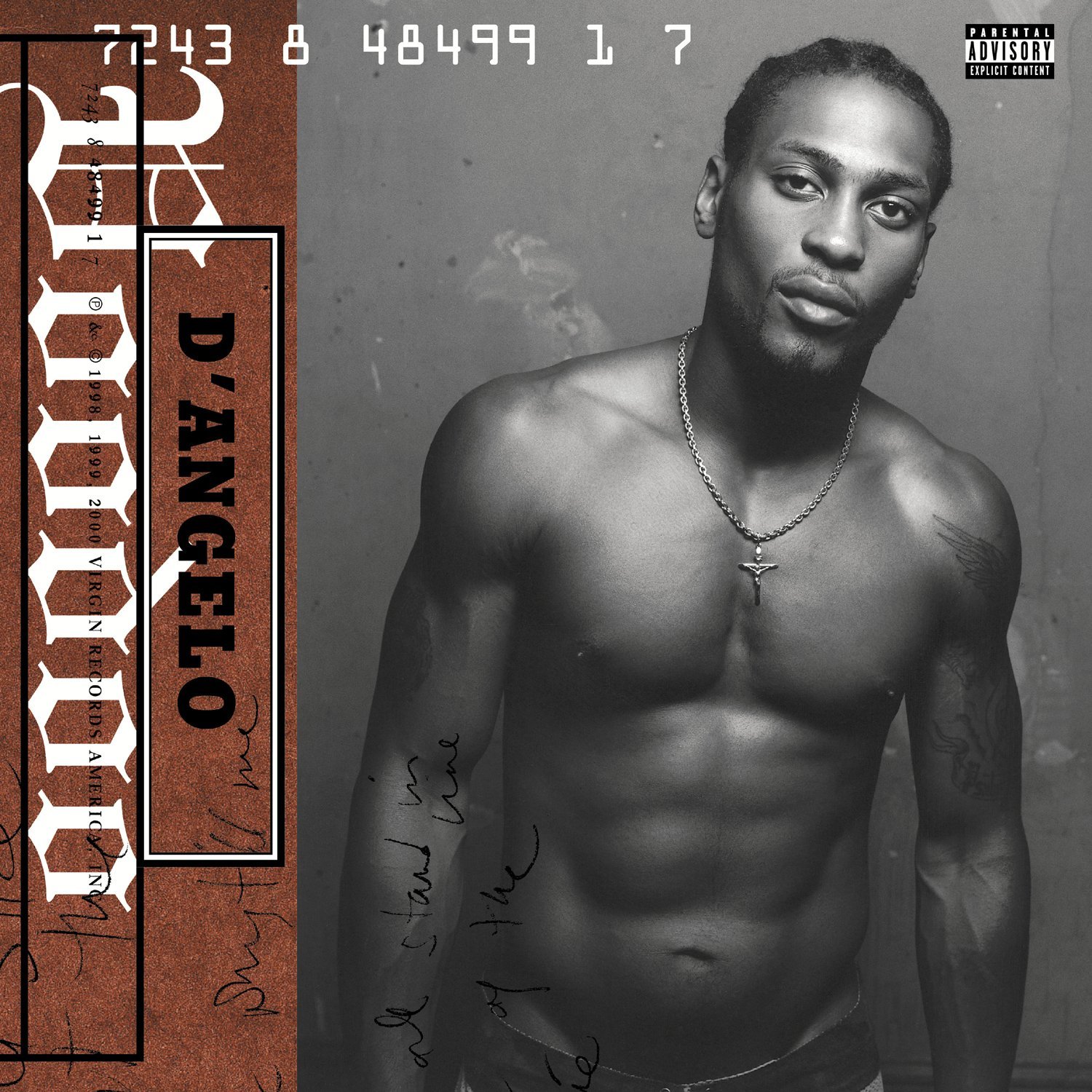 11. D'Angelo, Voodoo
(Virgin, 2000)
D'Angelo's metamorphosis from preternaturally musical preacher's son to platinum-selling R&B sex symbol was gradual and — if his lengthy sabbaticals are to be trusted — disorienting, but the throughline is the hearty down-home soul of his singing and piano playing. Mixed with a dab of hip-hop on 1995's Brown Sugar, it created a rubric for the impending wave of neo-soul. On its 2000 follow-up, Voodoo, D chased his muse through a playground of styles: Hard hip-hop grooves on the DJ Premier-produced Belly soundtrack holdover "Devil's Pie" and the Redman and Method Man collab "Left and Right," Latin jazz on "Spanish Joint," even gospel on "Send It On."
Assisting in the journey is a crack band — bass legend Pino Palladino, Tony! Toni! Tone! leader Raphael Saadiq, Roots drummer ?uestlove, guitarist Charlie Hunter, jazz trumpet player Roy Hargrove — instructed to play intentionally imperfectly in the spirit of friend J Dilla's painstakingly humanistic drum programming. The resultant jams are weightless and intoxicatingly funky, clear in their lineage but also, even now, singular and inimitable. — CRAIG JENKINS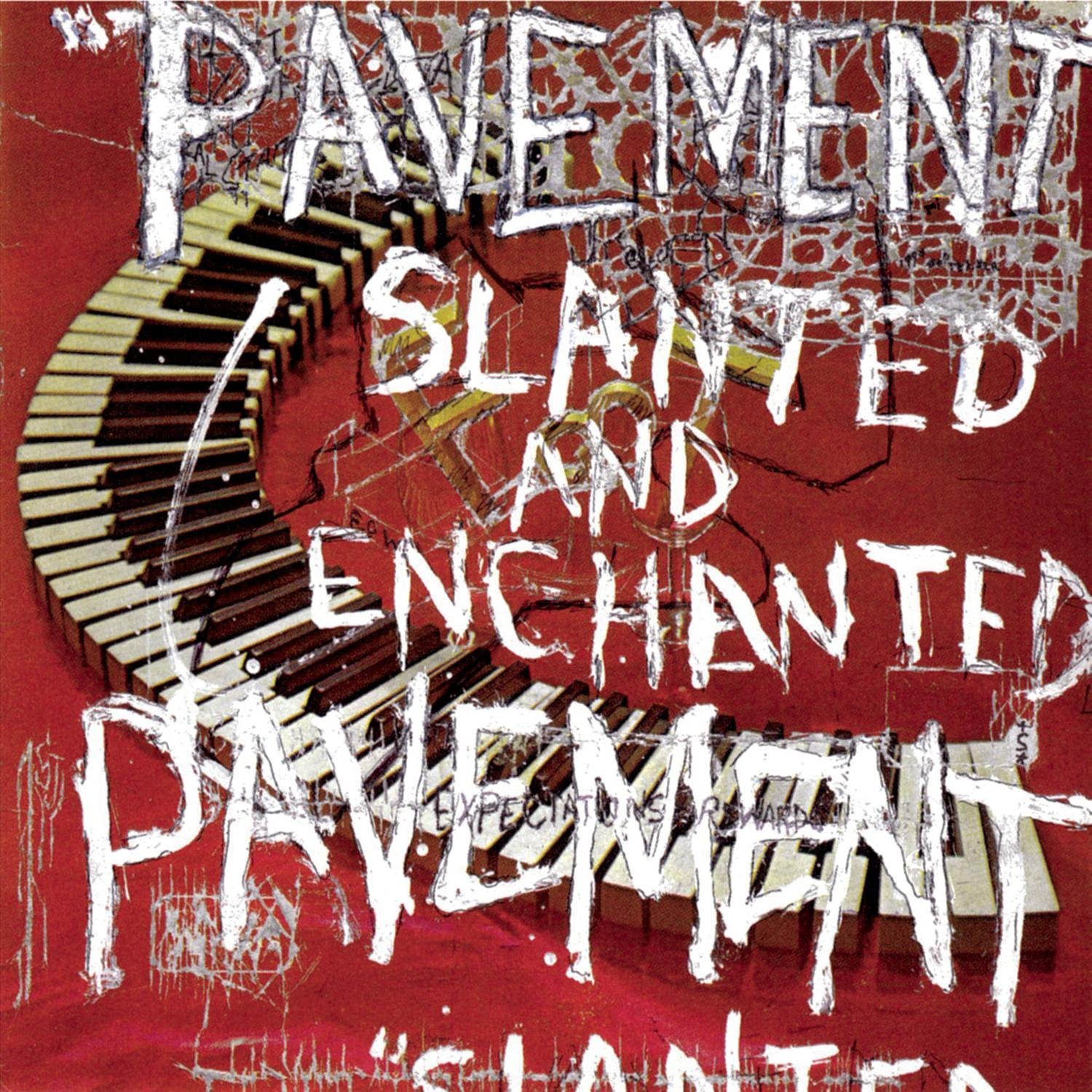 10. Pavement, Slanted & Enchanted
(Matador, 1992)
Ever the record collector's treasure, even (or especially?) in an age when record collecting is as much a pose as a passion. Pavement co-founders Stephen Malkmus and Scott Kannberg intended to slap together an indie insider's album with their debut full-length, a feat they pulled off swimmingly. For all its purposeful inscrutability, though — the enigmatic lyrics ("Forty! Million! Daggers!"), the slathers of feedback, the shambolic song structures — Slanted and Enchanted won the Stockton, California kids (and crazed fortysomething drummer Gary Young) a cultish following that only grew: critics and elitists intrigued by the LP's esoteric aura and chintzy melodies, musical contemporaries and progeny inspired by the lo-fi budget and occasional sha-la-la vocal.
Remarkably, after feigning ambivalence over more than two decades' worth of praise and obsession, the 14-track curio hasn't had its charm or mystery bled out of it. No matter how many bored, laconic West Coast guitarists crib the stance and sun-streaked noise of opener "Summer Babe [Winter Version]," the original will always set the mood better; the resignation that fuels/embalms side-two ballad "Here" maintains eye contact but still appears aloof; don't bother trying to decode the spoken-word thought-puzzle that is "Conduit for Sale!" — just agree when Malkmus channels the conviction to almost shout, "Between here and there is better than either here or there!" Take comfort in the truth that regardless of the season's trends or how en vogue indie rock may be at any given time, Slanted and Enchanted's on-the-cheap, Christmas-light genius never dims. — KYLE MCGOVERN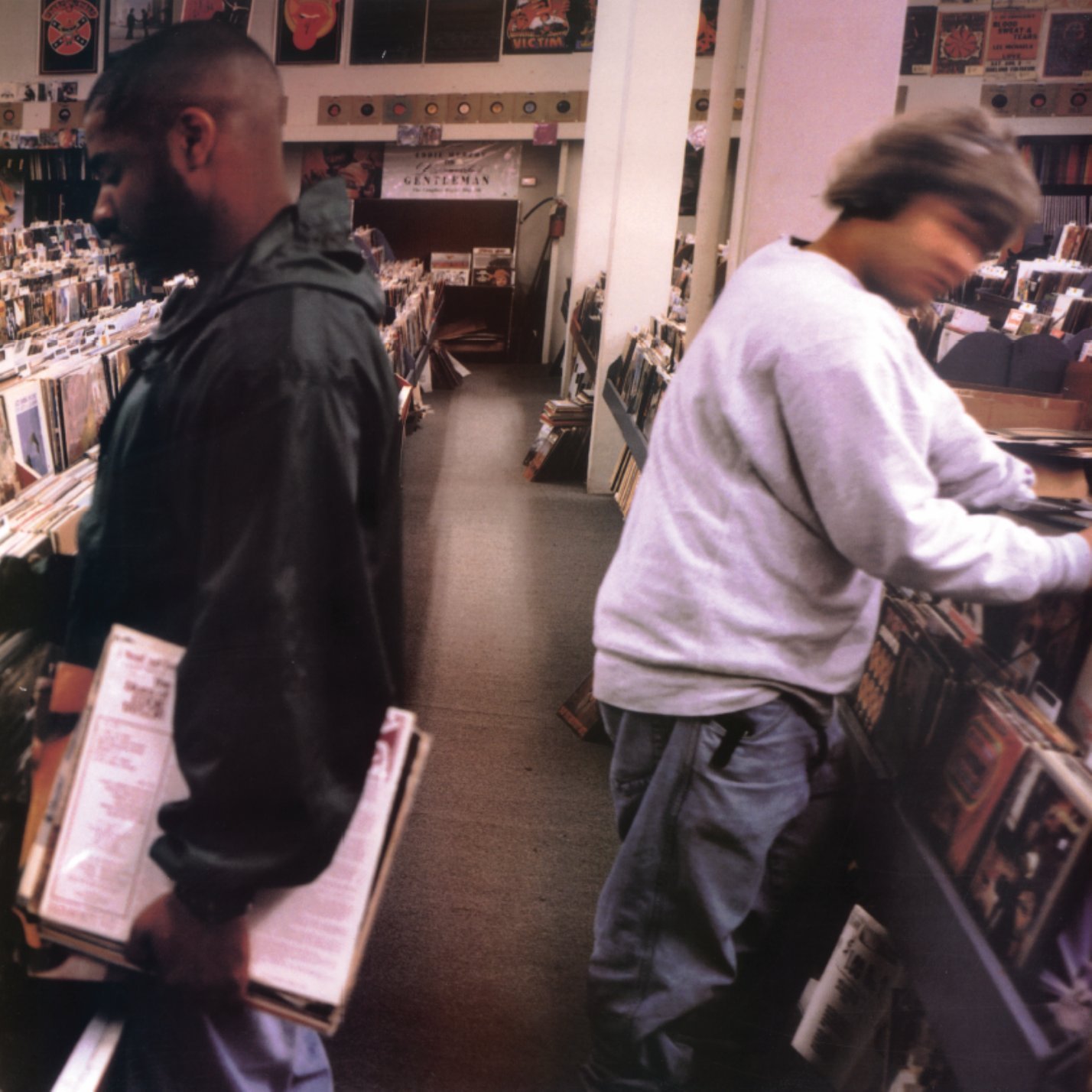 9. DJ Shadow, Endtroducing…..
(Mox Wax, 1996)
When the DJ born Josh Davis poses the question "What does your soul look like?" — in print of course; turntablists orate with their hands — it's more likely that he means your R&B shelves than your moral center. After all, he's in the Guinness Book for realizing every collector's fantasy: distilling all of the music you own and love into the perfect record, freeing them from the confines of storage units and floodable basements for one endlessly playable artifact that strings together everything your heart misses when you're playing something else. He sampled it all fearlessly, refusing to fret over breaking Metallica or Björk or hundreds of his favorite drum solos into 13 collapsible parts. Most of the hooks are pinched from dust-warped pre-rock orchestration — twinkling one-handed piano and garage-sale violin vying with lonesome wah guitar and Sunday-school organ solos. There are even themes: foreshadowed, stated, reprised. Via turntable and sampler, Davis crafted doors between disparate genre worlds, festoons them with non-sequitur skits that become spiritual guides. What you don't remember you'll come back to. But you'll never catch it all, and won't feel pressured to. There's always another spin around the corner.  — DAN WEISS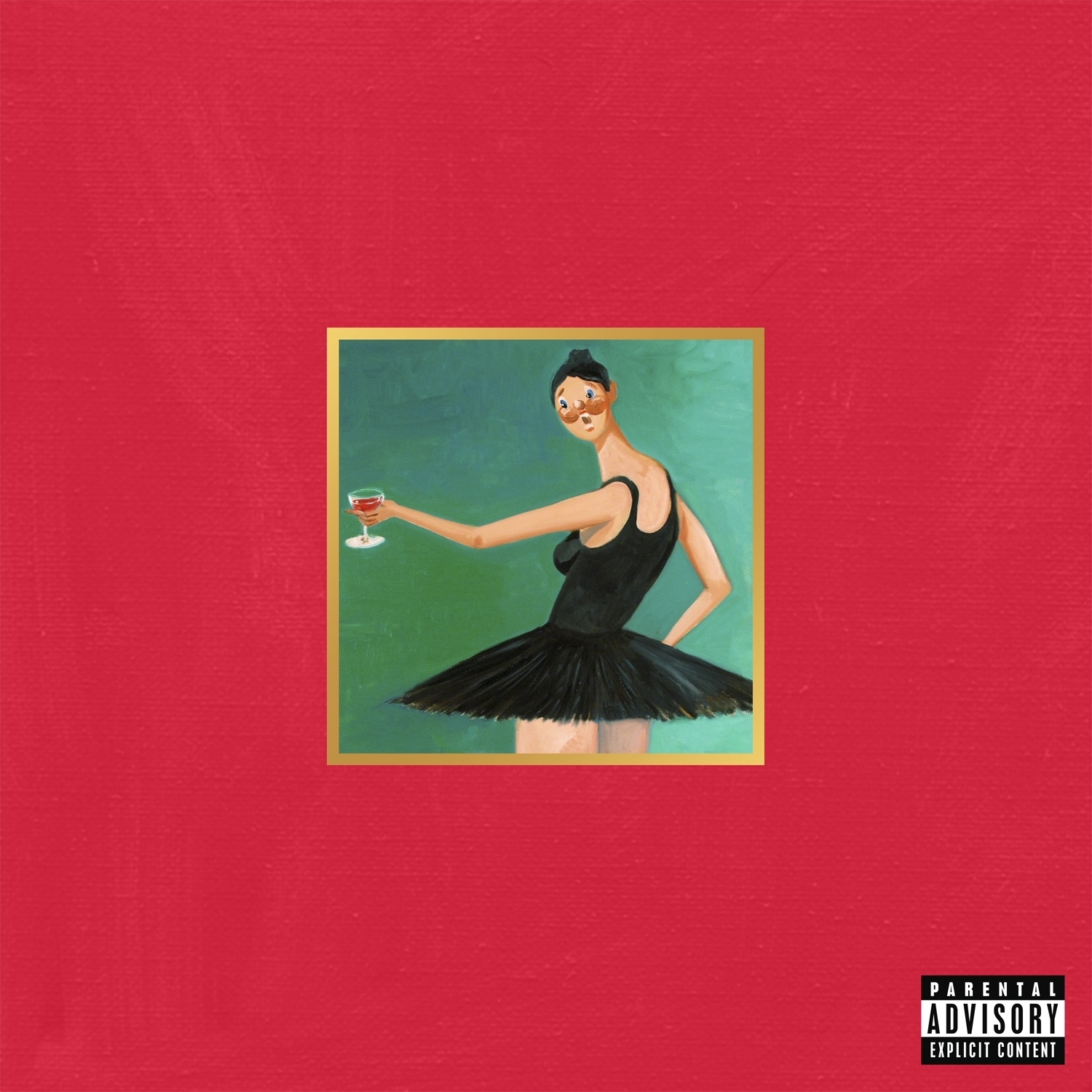 8. Kanye West, My Beautiful Dark Twisted Fantasy
(Roc-A-Fella, 2010)
We didn't always worship omnipotent beings free of temptation. Ancient Greeks believed in gods who were built in their image: fallible, vain, violent, lusty, jealous, dysfunctional families who disowned their kids for being ugly, or murdered the offspring of a spouse's mistress. One could say they worshipped humanity itself. And one reason that the 37-year-old Kanye West suits himself to collaborate with a Beatle isn't because they're both bigger than Jesus — it's because not since 1966 has a pop subject tried so hard to close the gap between celebrity worship and organized religion itself.
Kanye West knows damn well why the Internet overflows when say, Zayn leaves One Direction. He knows that's where the real church is, beneath all those cursed lights, which he wants turned up bright enough to read a restraining order against him by his own theoretical kin (before he fathered North, of course). Later, said lights are shot out by an indie crooner who makes way for four "monsters," including a nefarious Jay Z who appropriates sexual assault for a boast ("I rape and pillage your village, women and children") that's followed by the premier female rap verse of the era (do we need to say which?).
This is a world where sampled King Crimson and Aphex Twin collide with interpolated Black Sabbath and live Elton John. Where marrying a porn star means you both f**k the bridesmaids, and make a nun come for good measure. Where Chris Rock asks you who re-upholstered your pussy and Gil Scott-Heron asks who will survive in America. Where unloosing a dickpic actually sends you soul-searching for nine piano-flanked minutes. The most vital musician of the 21st century is not a god, and he knows it. He loves humanity too much to believe that one man should have all that power — and has since married someone more powerful to keep him in check. But baby he lives one hell of a life. — DAN WEISS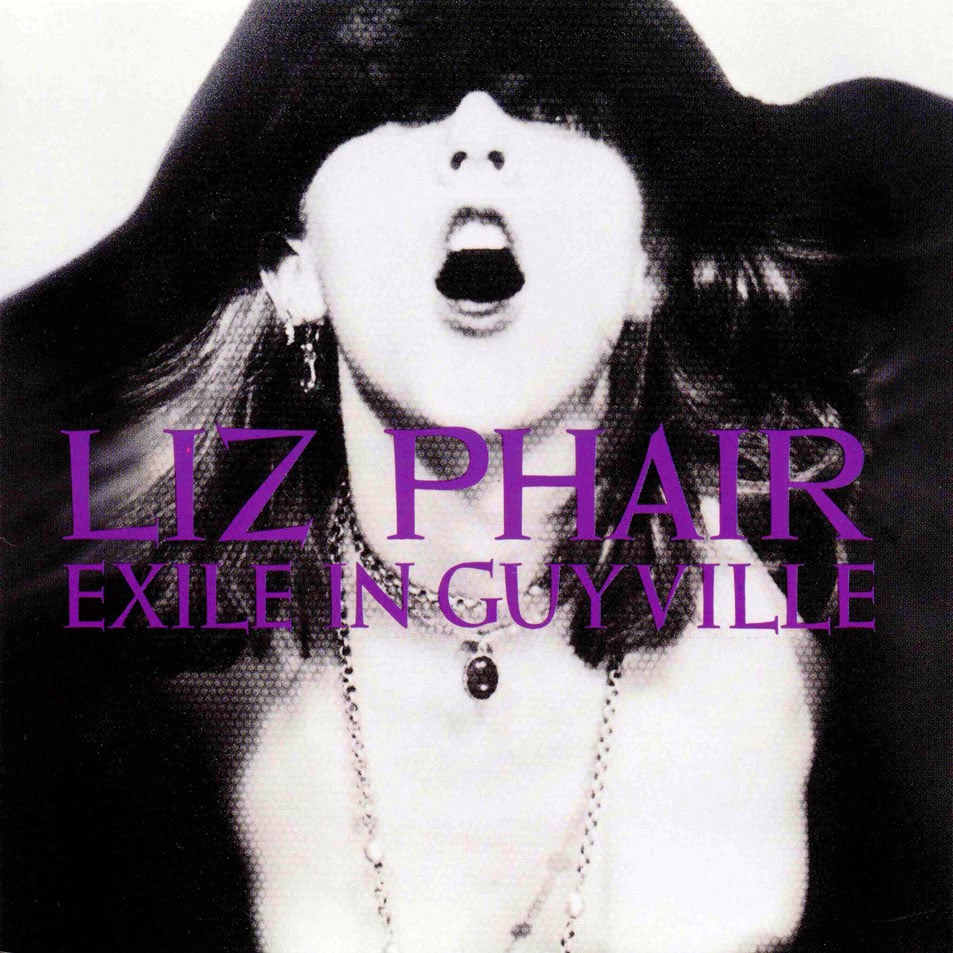 7. Liz Phair, Exile in Guyville
(Matador, 1993)
The Rebirth of Girly Sound. Exile in Guyville is Liz Phair's first full-length work, and her best, exposing the Chicago singer-songwriter at her most biting and bloodthirsty ("I take full advantage of every man I meet / I get away almost every day / With what the girls call murder" in "Girls! Girls! Girls!"), critical and candid ("I bet you fall in bed too easily / With the beautiful girls who are shyly brave" in album opener "6'1"). "F**k and Run" teaches you fantasy, "Never Said" demands respect, "Flower" commands a sexual explicitness previously only known to men on record. It does not ask you to understand it — it doesn't even consider you. This is the language of a woman who has experienced deep disappointment even when she hasn't, the language of a new, precise feminism. After basement-tape creativity expires, bands will search for what we once called "indie rock." They'll dig out Exile in Guyville, and the glory will be shone upon them. — MARIA SHERMAN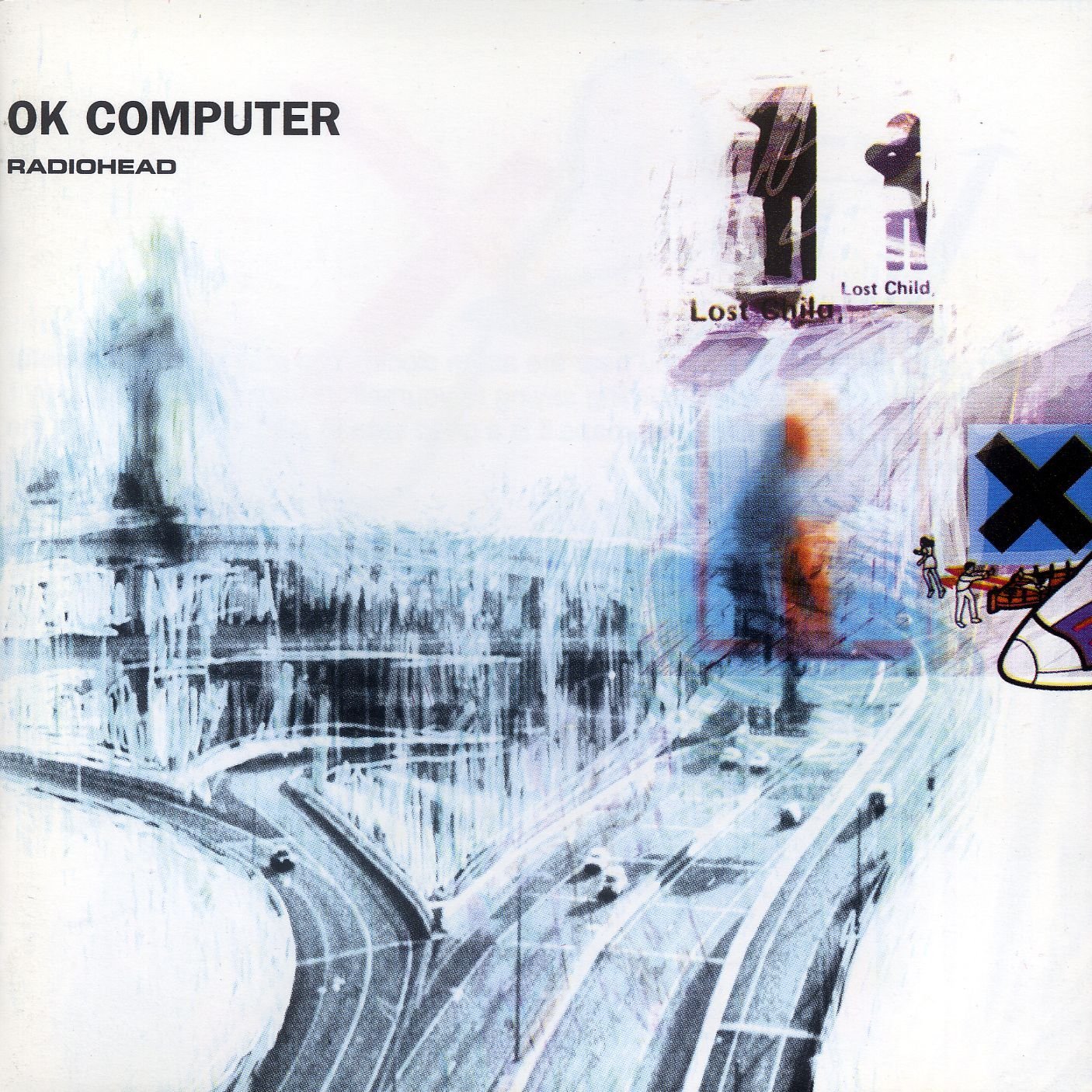 6. Radiohead, OK Computer
(Capitol, 1997)
Not even Radiohead fans were prepared for OK Computer, which took its opening rhythm cues from DJ Shadow's Endtroducing….. and a song title from Bob Dylan; in case you're wondering why they're "back to save the universe" on album three it's because their scope was wide enough to actually encompass said universe. And sometimes that means writing from the perspective of a bug let down by the world that squashed him. Thom Yorke plays hero simply by enduring the Odysseyan challenges of the everyday: Avoiding the karma police and paranoid androids who electioneer him into various Orwellian dilemmas — car crashes and alien abductions and an abject choir crooning World's Worst Postcard nominee "We hope that you choke."
The whizbang Spirograph sonics — Jonny Greenwood's vomit-comet guitar solos, Phil Selway's funk-within-grandiosity beats that equally owe Fear of a Black Planet and Dark Side of the Moon — can't conceal a world that rots and rusts when it ceases being whimsical: climbing the walls scratching for a solution that turns out to be carbon monoxide, the only way to a life of "no alarms and no surprises" that the people-averse Yorke so badly desires. Daydreaming in his metropolis, he awakens to a motorway heckle that every dystopian colonist knows too well: "Hey idiot, slow down!" Ever the '90s scolds, the surliest Only Band That Matters ever named their accompanying documentary Meeting People Is Easy because it isn't. OK Computer married rock and technology for people with two left feet and even fewer social IQ points — a.k.a. everyone. — DAN WEISS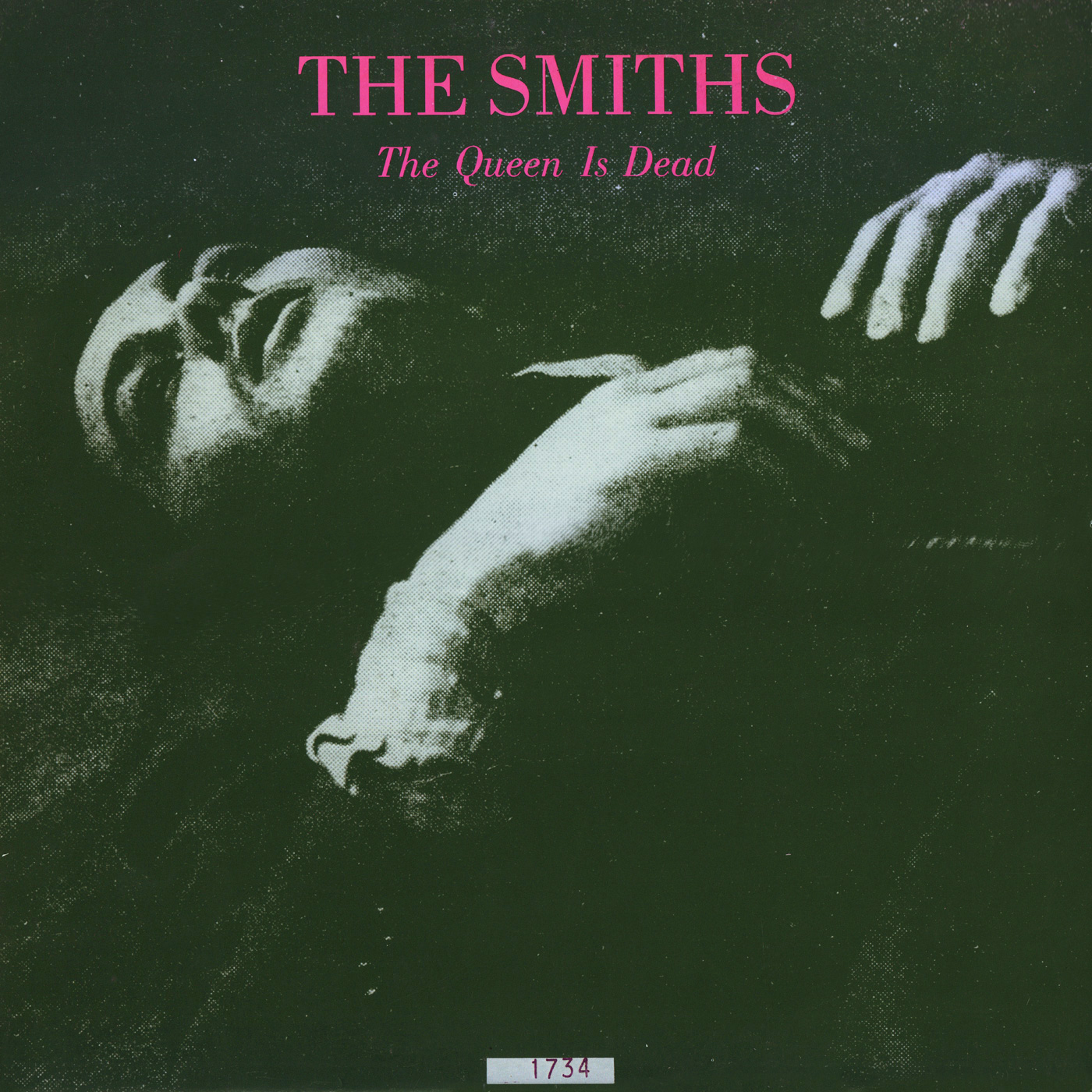 5. The Smiths, The Queen Is Dead
(Sire, 1986)
Despite their hard-earned reputation of being sad-sack mopes at best and virulent, purposefully anti-social misanthropes at worst, what people always forget when discussing the Smiths was how funny they were. Oasis ringleader Noel Gallagher has talked about pissing himself laughing listening to the '80s underground heroes and, listening to The Queen Is Dead, well, yeah. This is an album where the narrator assassinates Her Majesty while cracking wise about his lack of piano-playing skills; where the most emotional vocal in the excoriating "Frankly Mr. Shankly" is reserved for Moz calling the titular character "a fuh-laaaa-tu-lent paaaaiiiin in the arrrrrrrse!!!"; where the climactic "There Is a Light That Never Goes Out" — only one of the ten most beautiful songs ever written — is undermined by the true closing statement, the not-misleadingly titled "Some Girls Are Bigger Than Others."
The Queen Is Dead has influenced generations' worth of emo kids, indie-pop peddlers, soft-hearted punks, and Latino kindred spirits, and as long as human beings have to go through periods of begrudgingly climbing into an empty bed, it seems like the album forever will. But the pervasive sense of mirth undercutting the misery of The Queen Is Dead is what keeps it from surviving solely as a totem; it's what makes the ten-track masterpiece an LP that music fans don't merely nod to in reverence, but sing along to front-to-back at the top of their lungs. Whether it's Keats and Yeats or Wilde on your side, there's just no better way to spend a sunny day than at the Cemetry Gates. — ANDREW UNTERBERGER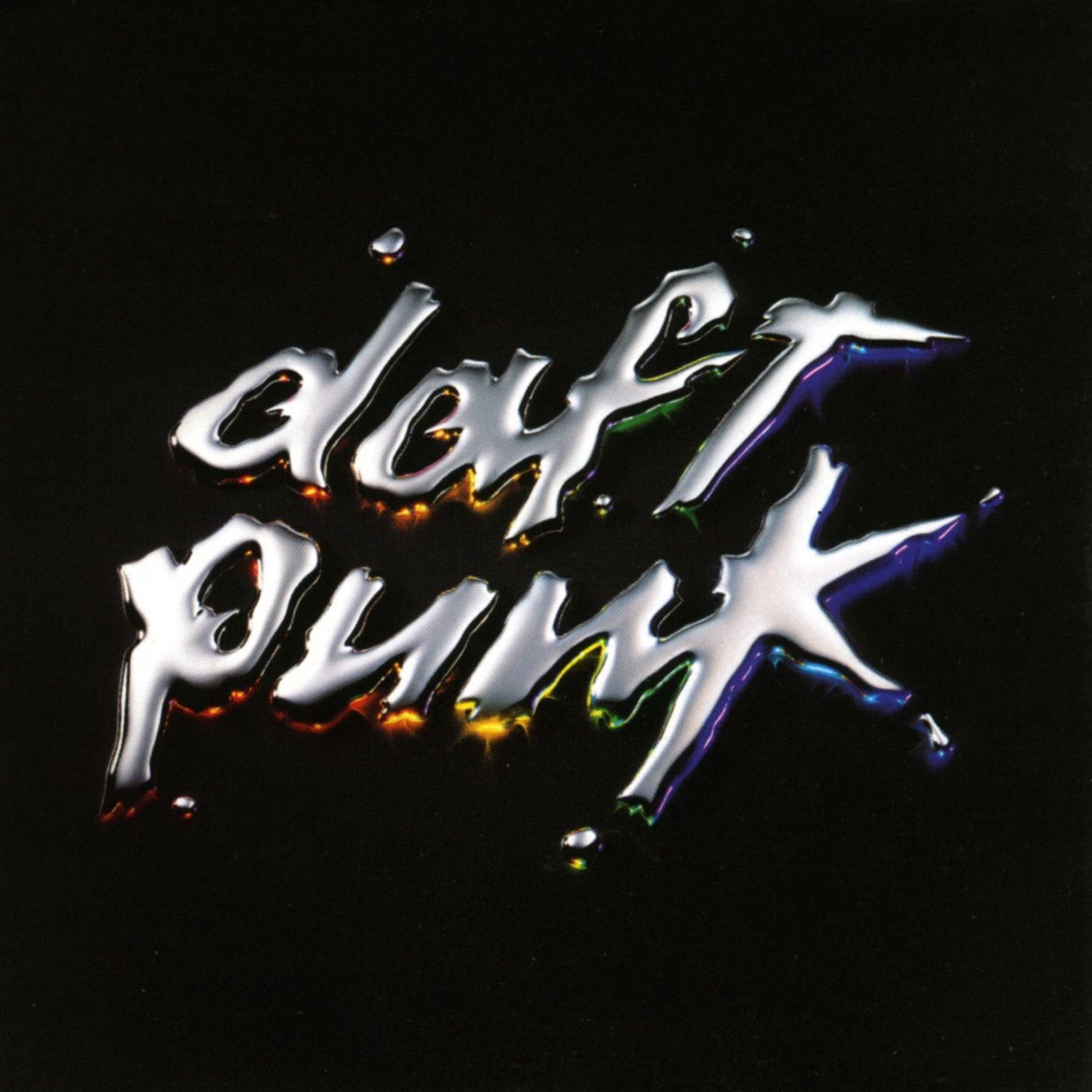 4. Daft Punk, Discovery
(Virgin, 2001)
Little-known fact: In the summer of 2001, in a sweaty bar in Boston, it was possible to hear guitar-pop smoothie John Mayer singing a bit of "One More Time" during a pre-fame live set. That was a year before LCD Soundsystem's "Losing My Edge," wherein another J.M. — James Murphy — self-mockingly boasts of being "the first guy playing Daft Punk to the rock kids." And this perhaps unlikely seeming pair of examples illustrates the strange alchemy Daft Punk performed with their sophomore album, Discovery: This was electronic dance music for the biggest of tents, not for rock kids or pop kids or even exclusively house or disco kids but rather, calling all kids, of all ages. And pop music — as seen in the dance-y trajectory of the Top 40 in the years since Daft Punk's triumphant 2006 return to the public eye at Coachella — has been unshakably altered as a result.
Alchemists that they were, the French duo accomplished their masses-unifying feat by turning improbable samples into euphoric bangers. Although occasionally Guy-Manuel de Homem-Christo and Thomas Bangalter would borrow from such unassailable material as Cerrone's 1977 disco classic "Supernature," more often Discovery's dance-floor gold is wrought from records that less-discerning producers might've left on the thrift-store shelf (Barry Manilow?!). Not that dance is Daft Punk's only mode: On the chillwave-presaging "Face to Face" or the outro to the too-brief "Short Circuit," it's the robots' turn to cry. But what endeared the helmet wearers to Messrs. Mayer and Murphy — let alone Kanye West and Skrillex, or blog-era heirs such as Justice and Phoenix — was their pitch-tweaking, junk-pillaging, and utterly unabashed pursuit of the pleasure principle. No one went harder, better, faster, or stronger at celebrating, one more time and then another. Fitting all that into that famed Coachella set, Daft Punk's pyramid was under no tent at all, just sky. — MARC HOGAN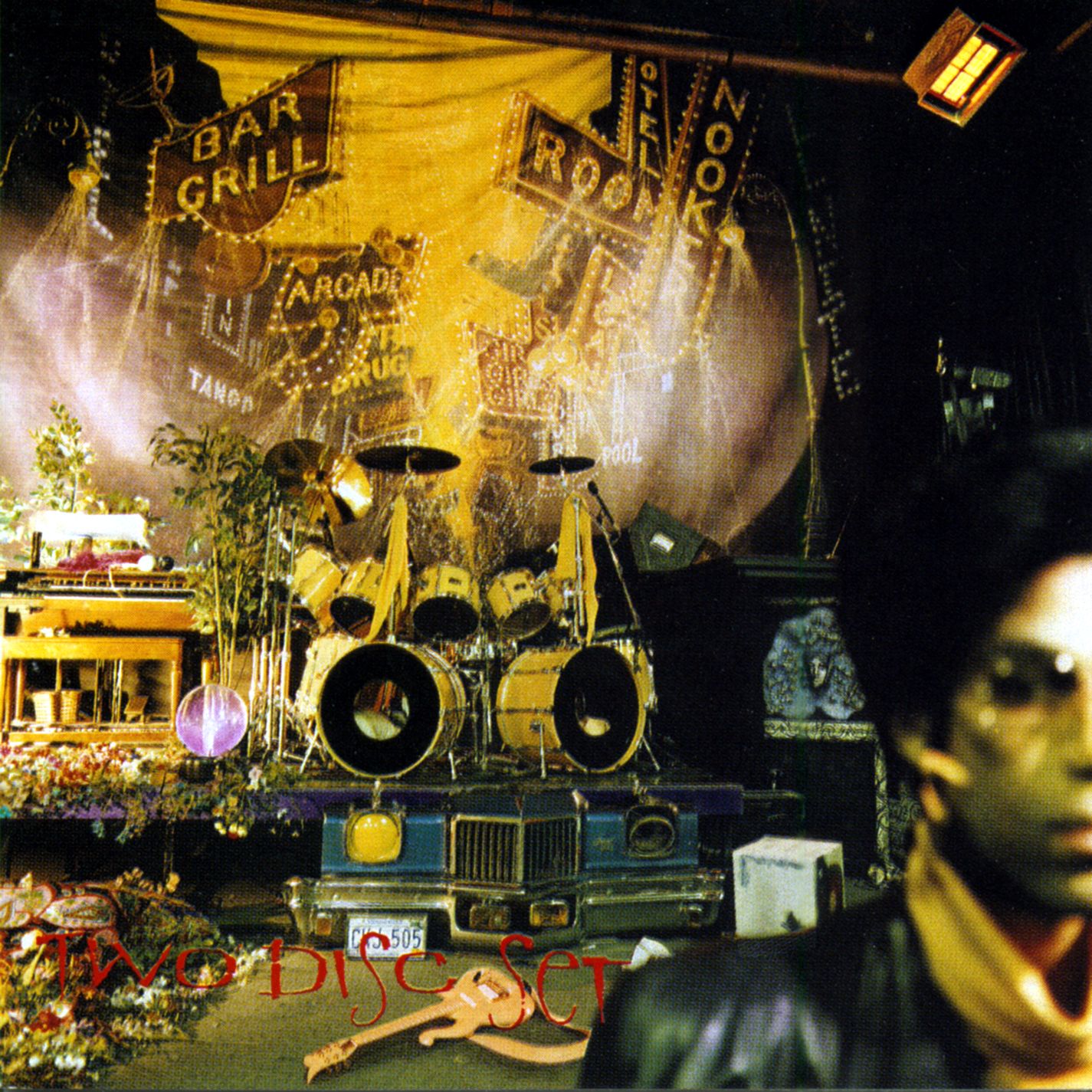 3. Prince,  Sign o' the Times
(Paisley Park / Warner Bros., 1987)
By 1987, Prince had already established himself as the Greatest of All Time, and if he wasn't the kind of artist who exhales creativity, it might seem like he's showing off his crown on the stunning Sign o' the Times. Instead, it's the Purple One being his royal self, and it just so happens that the album also reasserts why he's peerless. Difficult not to comment on the f**ked-up state of the world, but Prince had predicted the apocalypse five years earlier in "1999."
So after acknowledging the obvious in the album opener and title track, he moves on to his areas of specialization: making love and making music with the exact same degree of zeal and intricacy and focus and weirdness. The standouts on this album include the lyrically next level (the sublime "If I Was Your Girlfriend," on which he toys with gender and relationship dynamics) and the musically indelible (it's hard to imagine the strutting "U Got the Look" or frenzied "Housequake" not shutting down literally any party). But the biggest marvel of all? For most of the album, this is the work of a one-man band. Dare you to find another king this bad. — REBECCA HAITHCOAT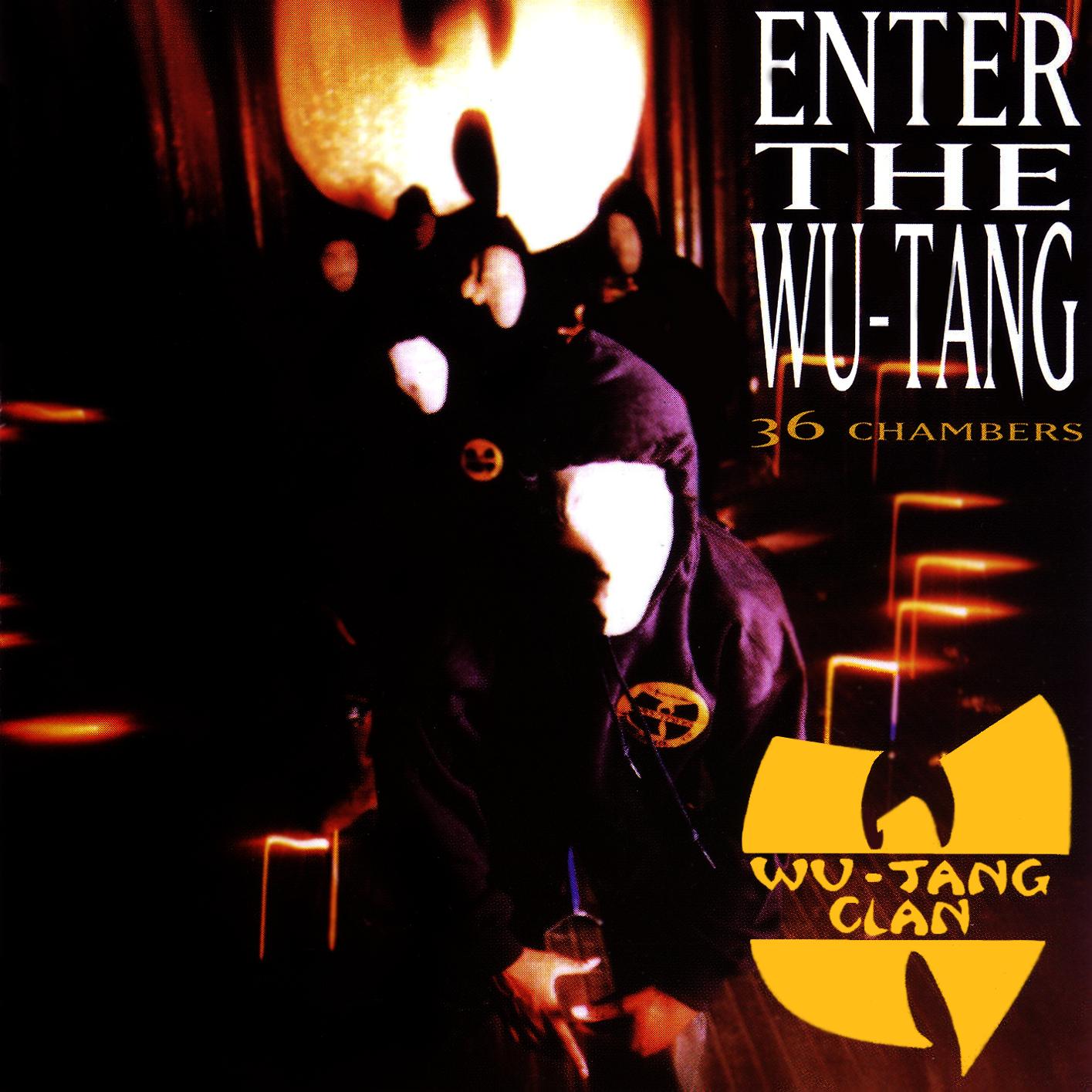 2. Wu-Tang Clan, Enter the Wu-Tang (36 Chambers)
(Loud/RCA, 1993)
The origin of the Wu-Tang Clan is equal parts street s**t and monomaniacal nerdery. A squad of kung-fu-loving former drug dealers huddle around an outer-borough friend's borderline-shoddy recording equipment crafting unrepentant raps under the guises of their favorite characters from the films, with actual fight-flick audio spliced right in. It maybe shouldn't've worked. They're dressed up like actual chessmen in the "Mystery of Chessboxin'" video. What made the Clan formidable (and their eccentricities palatable) was each member's undeniable grasp on wordplay and storytelling, alongside architect RZA's minimalist production.
If the kung-fu angle didn't strike you as a strong pitch, the verses would. From the rabble rousers — "Bring Da Ruckus," "Wu-Tang Clan Ain't Nuthing Ta F**k Wit" — to mournful fare like "Can It All Be So Simple" and "Tearz," Ghostface, Raekwon, Method Man, and the rest were captivating songwriters committing hard-luck stories to tape in startling detail. It made Enter the Wu-Tang's mythology cool and flipped the forbidding expanse of grime enveloping these records into a welcome mat, the doorway to one of the darkest corners of a city full of dark corners. — CRAIG JENKINS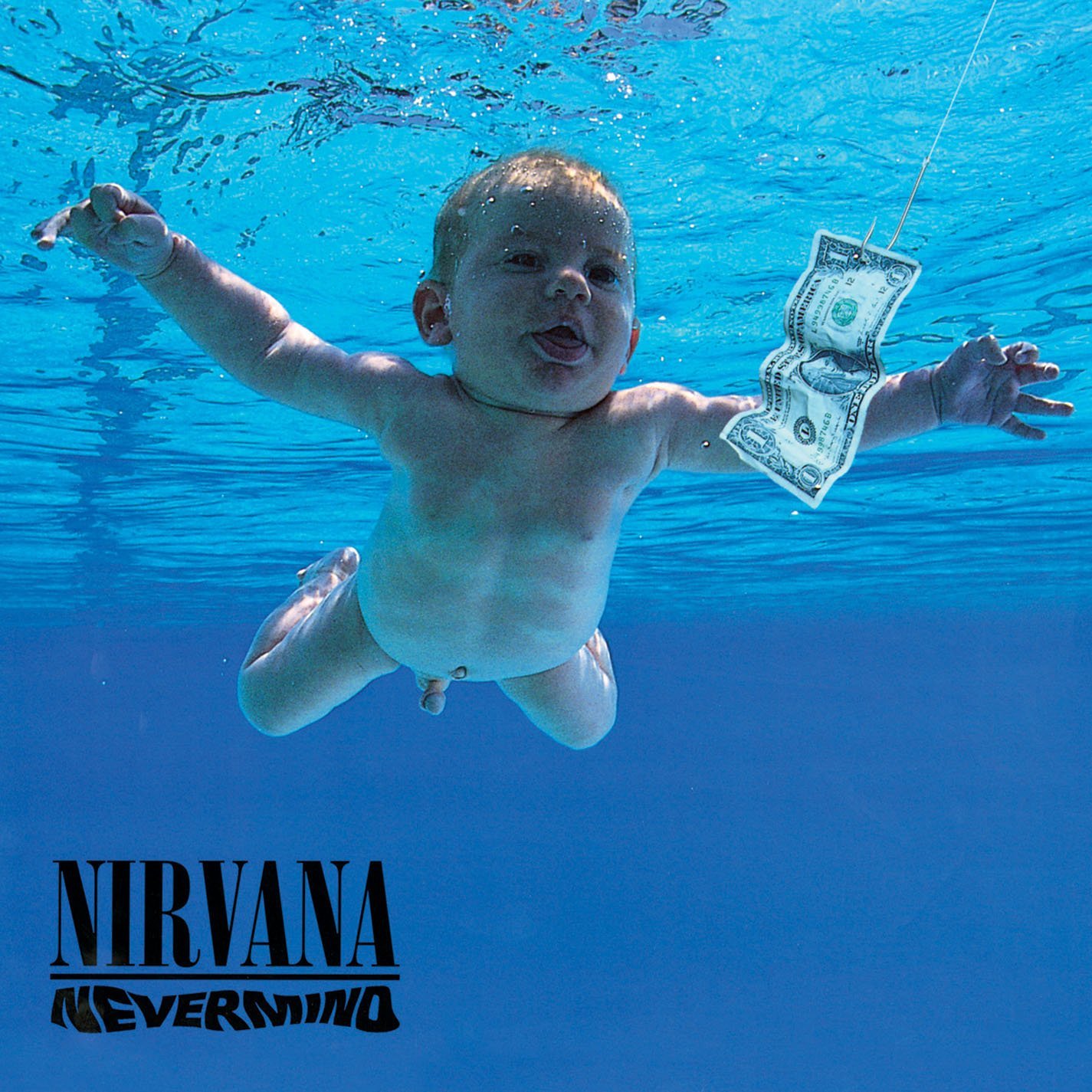 1. Nirvana, Nevermind
(DGC, 1991)
Oh well, whatever, et cetera. Yawn if you want. Showering further praise on Nirvana's storied, '90s-defining second album might feel redundant or safe in 2015, but dismissing Nevermind with an eye roll or cynically rattling off non-descriptors like "overrated" isn't much more exciting or original.
Of course, moments of fatigue are understandable. Over the past year and change, we've seen Nirvana inducted into the Rock and Roll Hall of Fame; there was the wave of invasive photos that surfaced, depicting not only the trashed Los Angeles apartment that late singer-guitarist Kurt Cobain shared with wife Courtney Love, but also the scene of Cobain's 1994 suicide; this past November, Sonic Highways — the HBO docu-series created by former Nirvana drummer/head Foo Fighter Dave Grohl — explored the effect that Cobain's death had on his bandmate; yet another book on the iconic band was published this past March; this month, the first family-sanctioned documentary on the Nirvana frontman — Brett Morgen's archive-excavating Montage of Heck — premiered on television (again, HBO) following a limited theatrical release. All coverage afforded a band that hasn't released a studio album in 22 years, whose late frontman's daughter is now old enough to serve as executive producer on his biodoc.
So, yes, the narrative — trio of punk-rock rats land major-label deal on the promise of some demos, stage an inside rebellion against the record industry, burn out but refuse to fade away — might resemble a tired history lesson at this point. Plenty has been said about how there's nothing new to be said. But, somehow, the songs themselves (remember those?) retain their spark; shackled to rock'n'roll myth or not, they remain the best batch that a young, naïve, but still-too-smart-for-their-own-good band could possibly offer circa the fall of 1991.
And that was all they needed. Overcorrecting from the photo-negative sludge punk of 1989 debut Bleach, Nirvana knotted radio-ready riffs, ropy bass lines, and cratering drums with strep-throat vocals and smirking lyrics. Ace producer Butch Vig (a.k.a. alt-rock Michael Bay) coated the 12 tracks in blockbuster pedigree, and mixer Andy Wallace condensed to create maximum impact. Nearly a quarter-century later, Nevermind survives not just as a museum piece, but also as a thrilling listen, one born from a group who enjoyed Black Sabbath and the Beatles, who rubbed elbows with the Melvins and Meat Puppets, then eventually got baptized into classic-rock lineage, one generation's answer to the Rolling Stones and Led Zeppelin.
Call it misguided martyr worship or an unwillingness to let go or genuine devotion, but it really is miraculous that Nirvana still stir as much interest as they do — especially at a time when guitar-rock has completely lost its hold of the zeitgeist. That's not to say that fantastic guitar-rock isn't being made; this year alone has seen a string of bracing, thought-provoking works by Toronto noisemakers METZ, Seattle-based post-punks Chastity Belt, and Australian singer-songwriter Courtney Barnett — not coincidentally, all of these records, in their own ways, bear a similarity to Nirvana's own body of work. At the very least, they feel as though they're the kind of records Cobain, Grohl, and stabilizing bassist Krist Novoselic would champion in interviews.
And that's another bitter irony: That such a forward-looking band — who used their own time with the press to gush about then-undersung acts; who were equally skilled with hookcraft and art-strangled hideousness; who could bring together a generation- and genre-spanning roster of female performers to lead their own Rock Hall tribute — can only be discussed in the context of looking backward or wondering "What if…" Their story has a tragically definite end, their legacy is locked-in — but it isn't impenetrable; it deepens with time.
It's easy to fall prey to nostalgia, to speak in precious whispers when discussing Nevermind. This album is the reason countless musicians — some of them admittedly awful, others legitimately great — picked up their instruments, whatever they may be. This is the record that inspired this writer to become a music journalist. But it's also easy to give yourself over to the locked-in thrash of "Breed"; to find humor in the cleanly acerbic "On a Plain" ("Love myself better than you / Know it's wrong, so what should I do?"); to be unsettled by the kidnapping tale in "Polly"; to rejoice in the fuzz-covered, fan-baiting glory of "In Bloom"; to hum along with the somber "Something in the Way." If you listen, it's clear why Nevermind and Nirvana meant so much to so many — and still do. — KYLE MCGOVERN