SPIN hit a milestone this year: our 30th birthday. To celebrate, we caught up with some of the artists behind our past picks for Album of the Year, held a readers' poll, reminisced with former staffers, and now, we've ranked the 300 best albums of the past 30 years.
Drawing on ballots from more than a dozen contributors, the editors whittled a roster of just under 1,000 nominees to a list of undisputed masterpieces, longtime pleasures, and new favorites — all of them classics (well, according to us).
Before we get started, some ground rules: To prevent certain artists from having a stranglehold on the countdown (Radiohead and Kanye West come to mind immediately), we decided that no single act could have more than three entries on the list; studio albums were eligible, of course, as were EPs and live albums; compilations qualified only if the songs featured were most closely associated with said collection.
Accounting for (and arguing over) 30 years of music is quite an undertaking, but we're sure you'll let us know of any oversights. (Don't be afraid to let us know which picks you agree with, either.) And with that…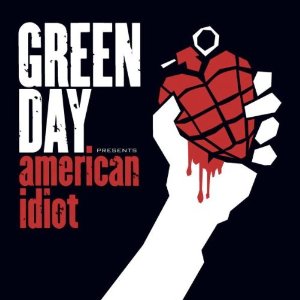 300. Green Day, American Idiot
(Reprise, 2004)
Green Day Mk. II was kicked off in earnest by a concept album that both legitimized the trio's long-simmering Who infatuation and provided them with a worthy blockbuster of Who's Next proportions. Like most great concept albums, the singles are some of the worst things on here: The flag-waving '80s arena rock of "Are We the Waiting?" and the crunching Kinks power-pop of "Extraordinary Girl" are each worth a thousand walks down the "Boulevard of Broken Dreams." — ANDREW UNTERBERGER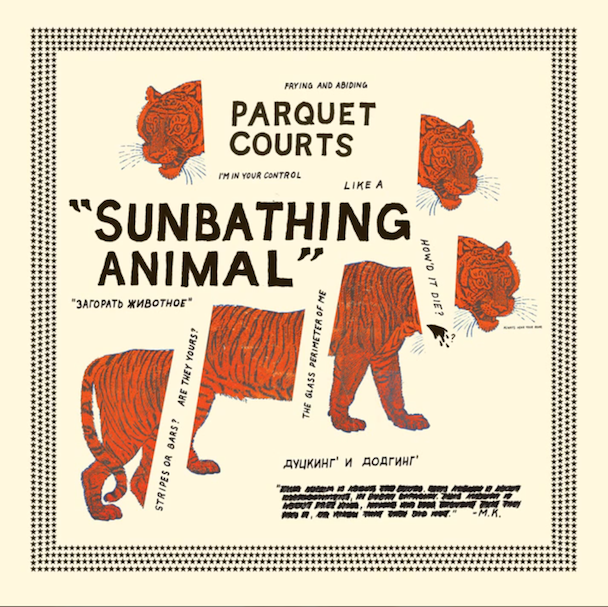 299. Parquet Courts, Sunbathing Animal
(What's Your Rupture?, 2014)
In which America's next great underground rock band has itself a stretch and leans into the light, expanding their wire-taut (and Wire-derived) post-punk ca-chunk in directions both Dylanesque ("Dear Ramona") and Nuggets-mining ("Ducking and Dodging"). It's no Faustian bargain for mainstream acceptance, though; the Denton-via-Brooklyn heavies are too busy ripping off Faust ("She's Rolling") to engage with such quandaries. — ANDREW UNTERBERGER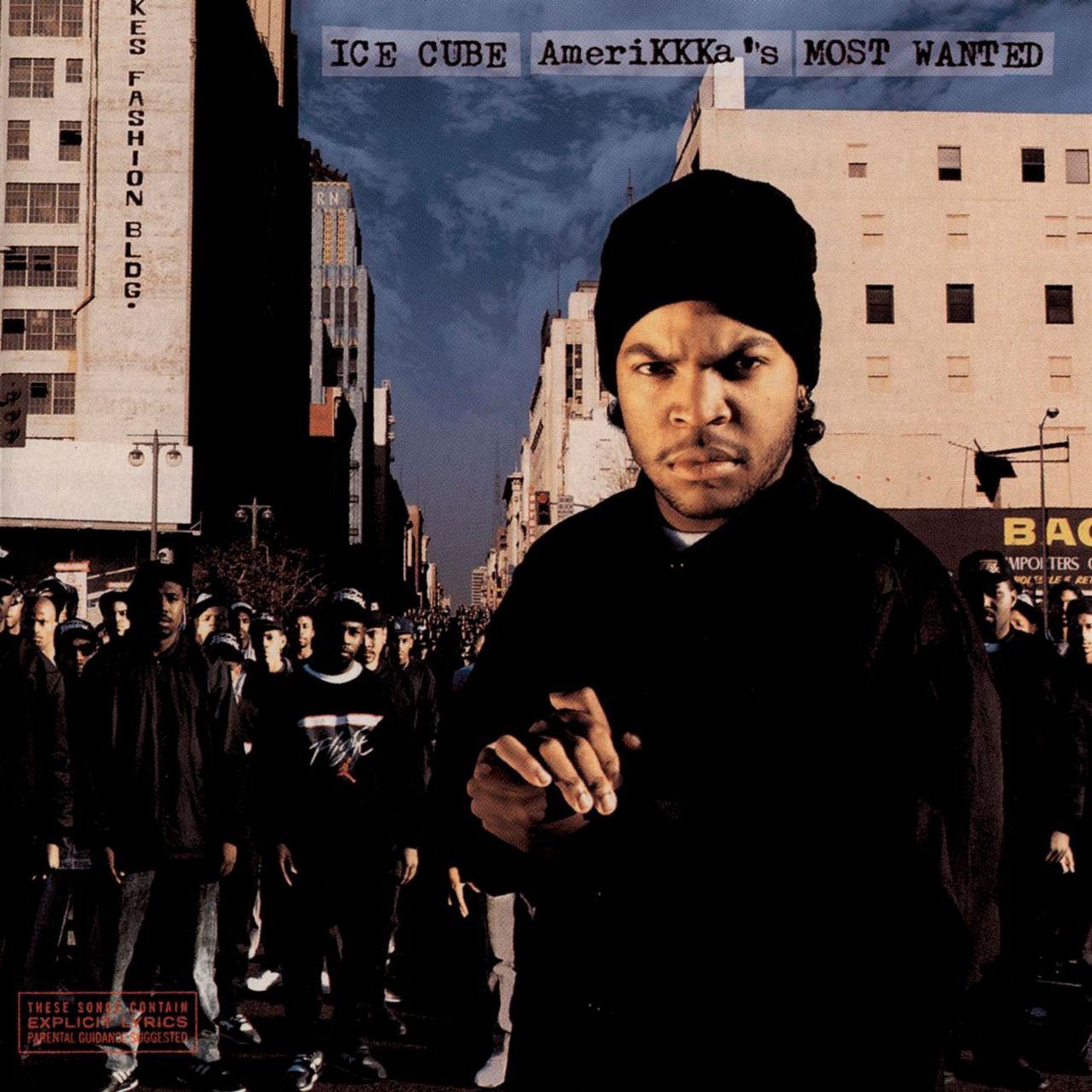 298. Ice Cube, AmeriKKKa's Most Wanted
(Priority, 1990)
What happens when the West Coast's preeminent firebrand joins forces with the East Coast's premier sonic architects: a middle finger as mission statement, fattened with tightly packed funk rips. AmeriKKKa's Most Wanted caught Ice Cube fresh off of his split with N.W.A, trolling his critics (see: "The Nigga Ya Love to Hate"), and basking in a new partnership with Public Enemy's go-to production team, the Bomb Squad. This here is a dream team-up done right; the kind of fanboy wish fulfillment that should make the knuckleheads behind DC vs. Marvel ashamed of themselves. — KYLE MCGOVERN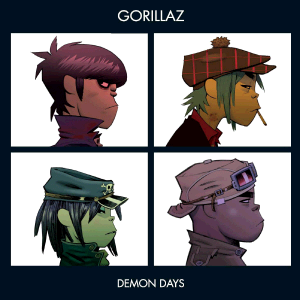 297. Gorillaz, Demon Days
(Virgin, 2005)
Cartoons are often unfairly pushed to the kiddy corner, but the animated members of Gorillaz rejected that ignorance with their sophomore album. Tackling depression and the dumbing-down of culture via the De La Soul collab "Feel Good Inc.," Damon Albarn's post-Blur supergroup was ready to be taken seriously and, in its own sly way, be serious. Employing gloomy, wonky beats — including an eerie sample from the 1978 Dawn of the Dead soundtrack — and right-brained producer extraordinaire Danger Mouse, Albarn proved that his funky art project wasn't a gimmick, but a genre-blending exploration into personal and societal demons. — JAMES GREBEY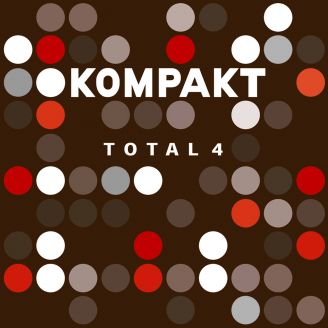 296. Various Artists, Total 4
(Kompakt, 2002)
The best of Kompakt Records' annual roster-spanning compilations, and the one microhouse collection that even music listeners with zero interest in making a pilgrimage to the clubs of Cologne still need in their life. Early 21st-century techno got no more sweepingly lush than Jürgen Paape's "Mit Dir," more heartbreakingly aching than Closer Musik's "Maria," or more gleefully redundant than Superpitcher's cover of Brian Eno's "Baby's on Fire." — ANDREW UNTERBERGER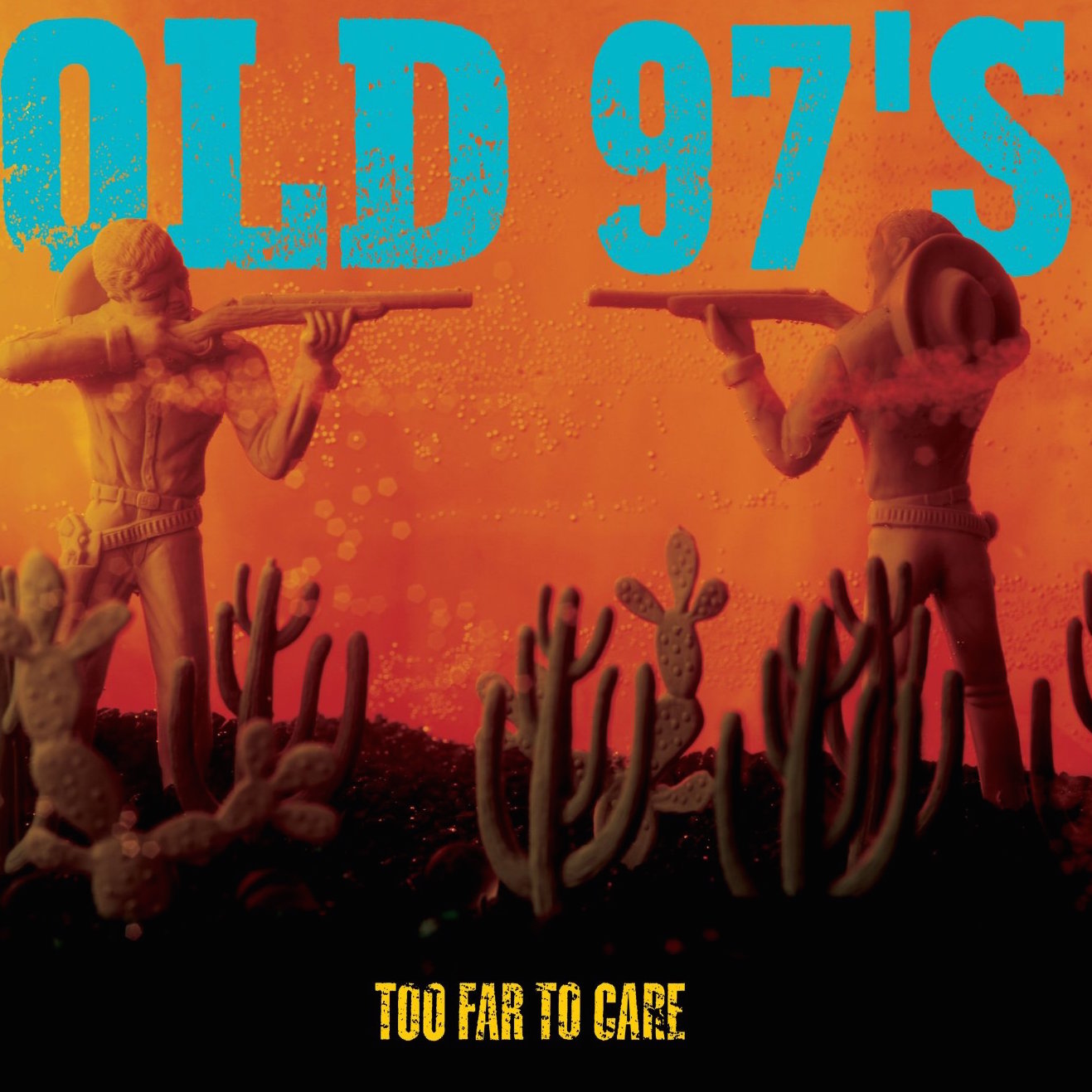 295. Old 97's, Too Far to Care
(Elektra, 1997)
Imagine if early Lennon-McCartney crafted song after wondrous song that fell between two warring radio formats, and you have some idea of the scale at which Old 97's broadcast cow-punching honky-tonk-core from Fort Kickass. The opening ignition of hardest-rocking country song ever ("Time Bomb") and greatest one-night-stand song ever ("Barrier Reef") alone should explain how they've sustained a legion cult for 20 years without much help from their former major label Elektra or the imaginary radio station these would dominate anyway. — DAN WEISS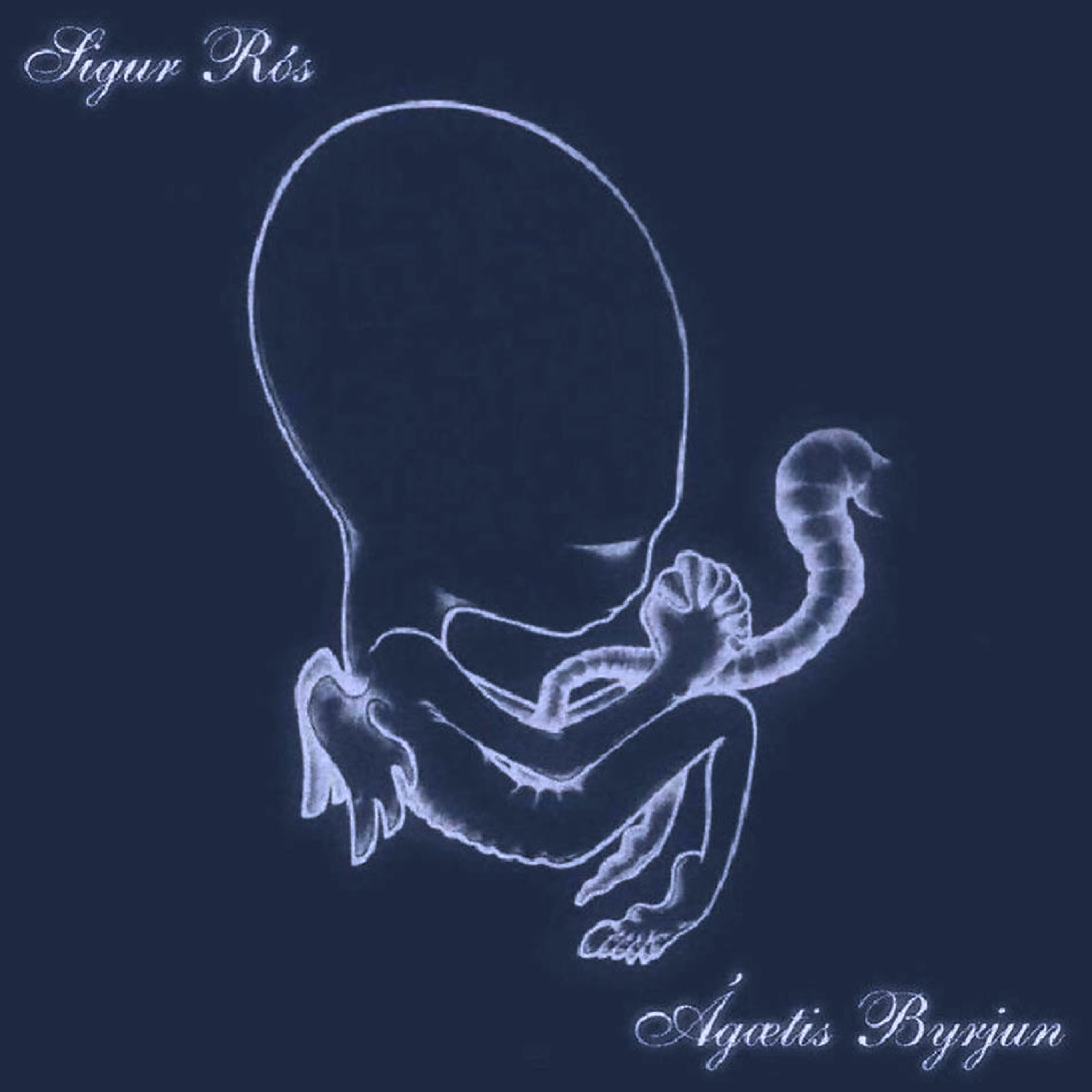 294. Sigur Rós, Ágætis Byrjun
(Play It Again Sam, 1999)
It's a common misconception that Sigur Rós only record songs in "Hopelandic," the made-up language invented by singer and bow-wielding guitarist Jón "Jónsi" Þór Birgisson. Not so: Most of the post-rock maestros' sophomore symphony, Ágætis Byrjun, flows with their native Icelandic. But for Stateside devotees — be they in a dimly lit dorm room, a Hollywood editing suite, or out in the world, admiring everyday wonders — either tongue would do. The lush, all-consuming grandeur of beauties like "Svefn-g-englar" knows no boundaries. — KYLE MCGOVERN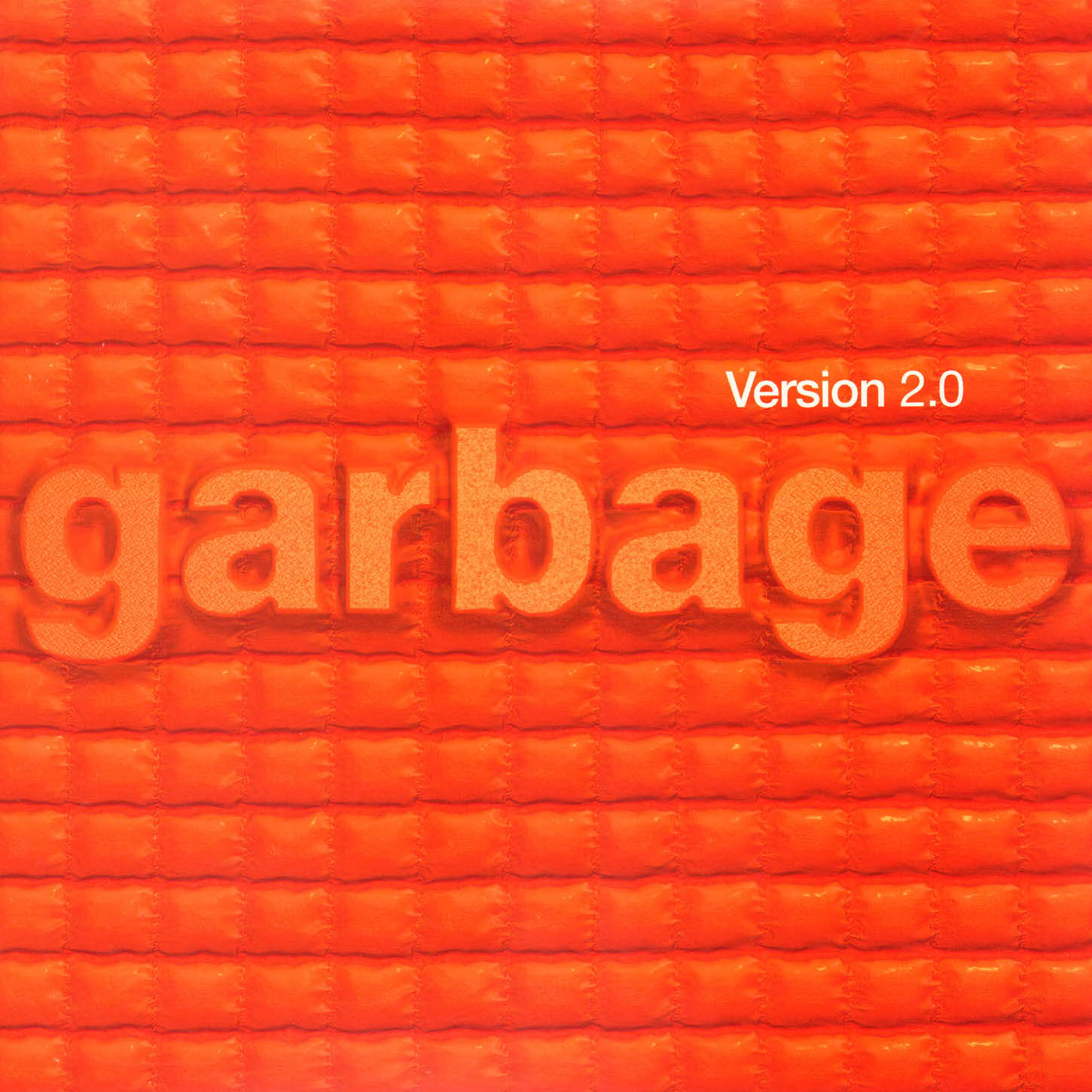 293. Garbage, Version 2.0
(EastWest/Warner Bros., 1998)
Before Kid A changed what electronic-fused alt-rock could do, Trent Reznor wasn't the only one who could craft a bulletproof album with pretty hate machines. With highlights aplenty from Shirley Manson ("I am a wolf but / I like to wear sheep's clothing") and her pet producers' processed-guitar droids, this very 1998 candy-industrial onslaught is the best cybersex you ever had. — DAN WEISS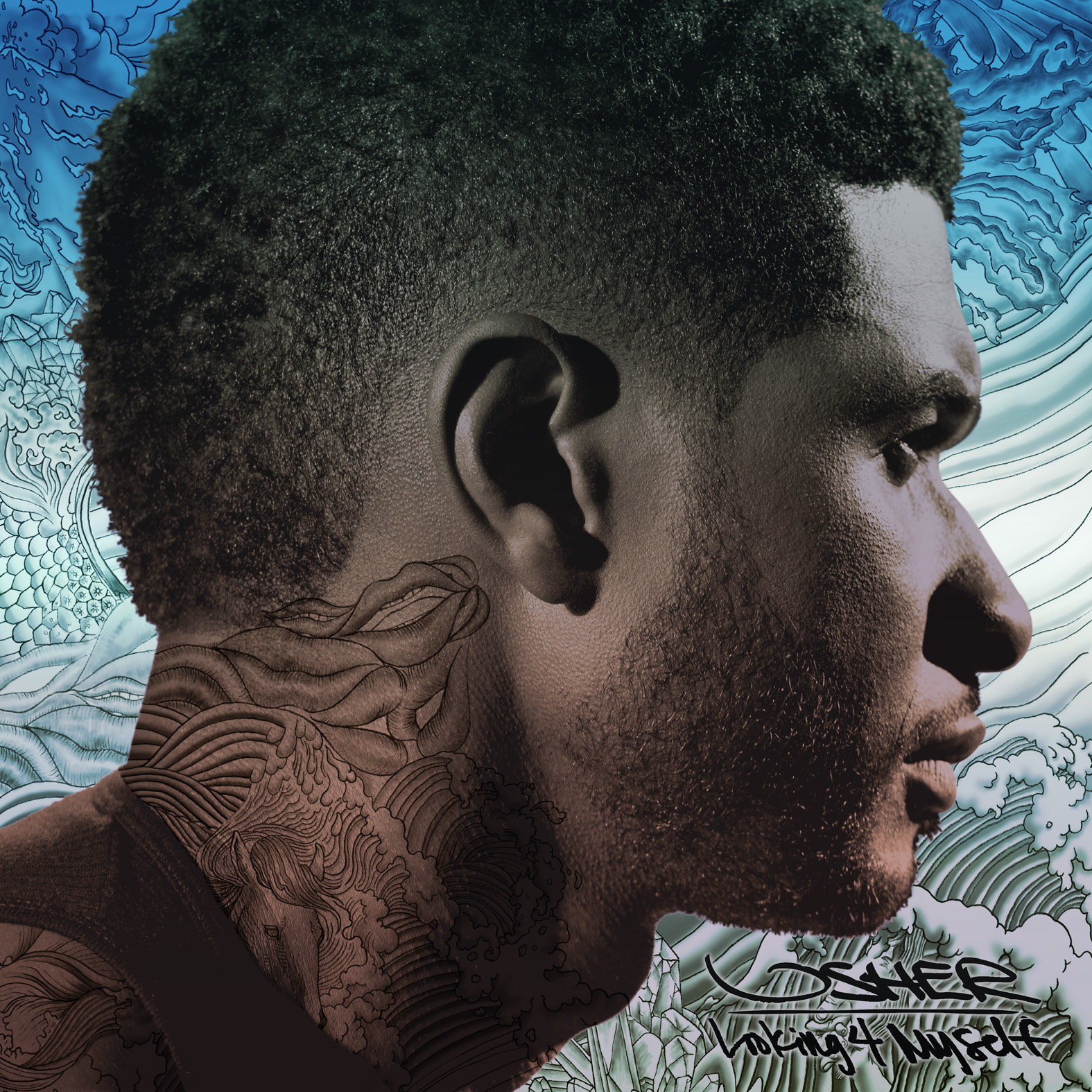 292. Usher, Looking 4 Myself
(RCA, 2012)
Usher's seventh LP feeds off its flirtations with EDM and modern pop producers like Swedish House Mafia, Diplo, and will.i.am, revitalizing the thirtysomething star with his simultaneously most diverse and most consistent album to date. Lead single "Climax" is the most stunning four minutes of Usher's career and a true song-of-the-decade contender, but the Luke Steele-featuring title track is Looking 4 Myself at its most definitive: introspective, unexpected, and hurtling headlong into euphoria. — ANDREW UNTERBERGER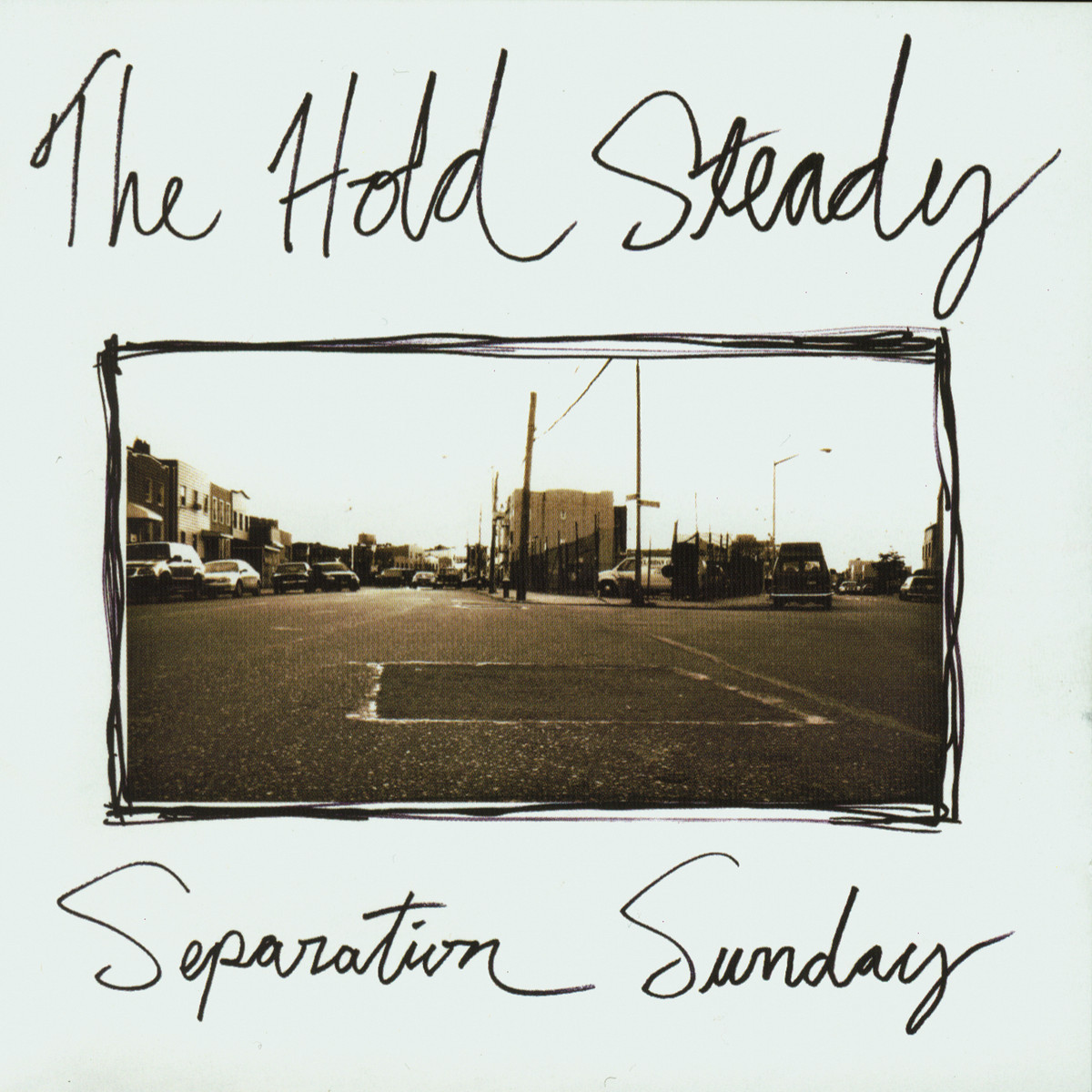 291. The Hold Steady, Separation Sunday
(Frenchkiss, 2005)
A word-drunk sermon also buzzed on more than a few PBRs and carafes of sacramental wine; a concept album-length parable populated by hoodrats and sleazebags, aging scenesters and used-up fringe-dwellers, pushers and prey; a redemption tale that answers Catholic guilt with classic-rock riffs that could powder the empties in any small-town dive. In short: how a resurrection really feels. — KYLE MCGOVERN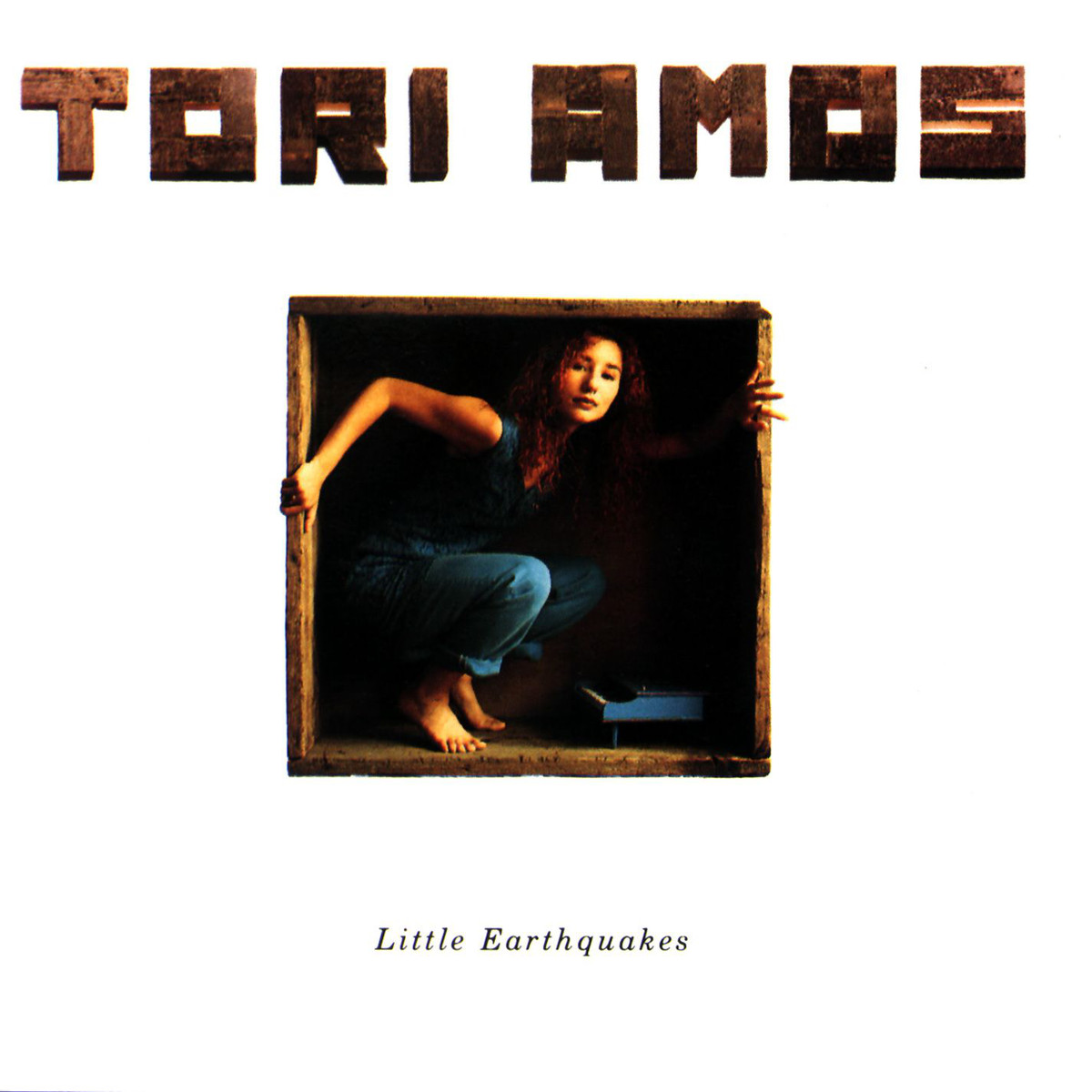 290. Tori Amos, Little Earthquakes
(Atlantic, 1992)
In its own way as influential and important as any of the more commercially impactful early-'90s alt-rock breakthroughs, with Tori taking on would-be stalkers and would-be saviors alike and letting them all know that making her come doesn't make them Jesus. The singer-songwriter confessional had never felt this confrontational before, or — thanks to Tori's shockingly successful efforts to weaponize her piano the way Jimmy Page did his guitar — this stadium-ready. — ANDREW UNTERBERGER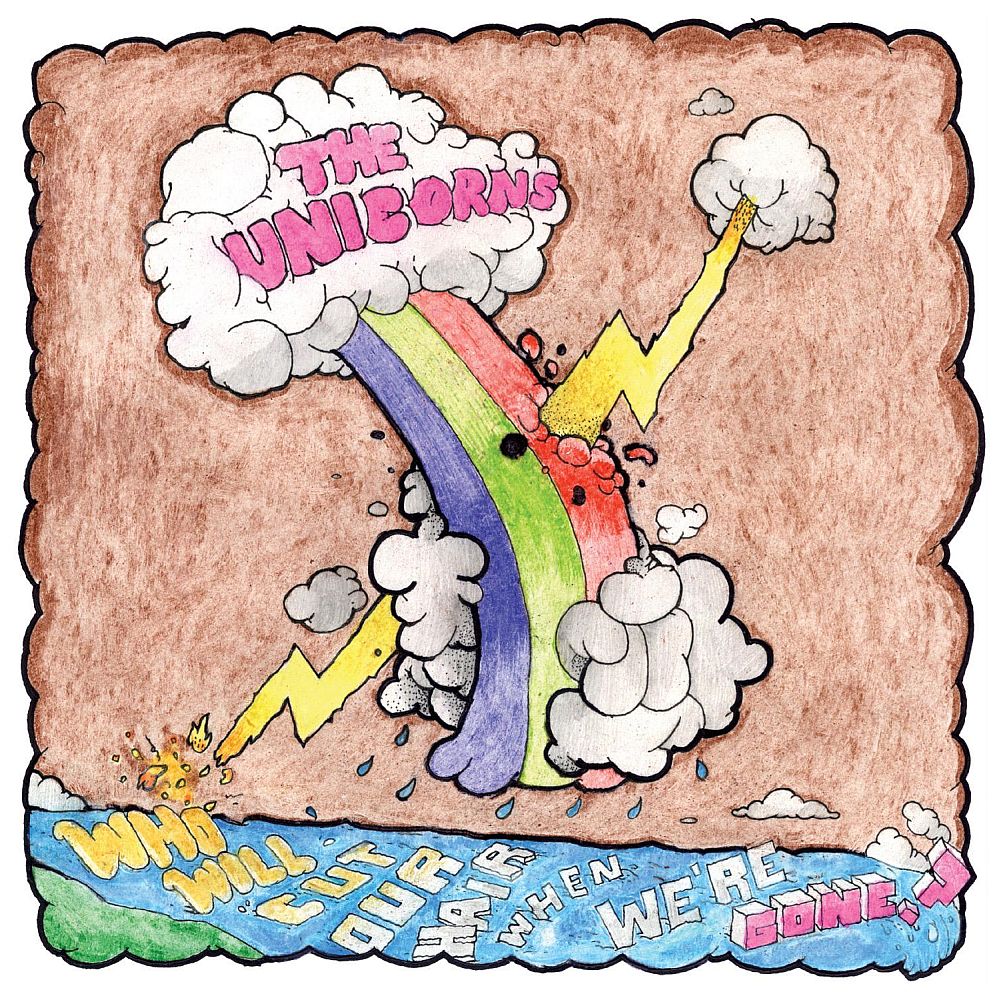 289. The Unicorns, Who Will Cut Our Hair When We're Gone?
(Alien8, 2003)
The ramshackle swan song of a mythical Montreal unit with ties to Arcade Fire and a dozen spinoffs (most notably Islands), this quintessentially aughties quirk-bomb is jammed with squelchy folk, lo-fi pop, deep grooves, and cute lyrics about the sort of ghosts you'd want to eat ice cream with. Also: a plot point in How I Met Your Mother. — CHRIS MARTINS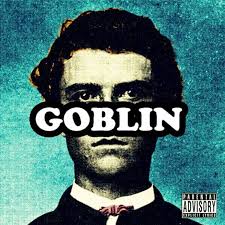 288. Tyler, the Creator, Goblin
(Odd Future, 2011)
Welcome-ish proof that the artistic desire to offend isn't limited to white privilege (though it does seem like a sausage fest). Odd Future's fearless leader turned the rap game into 4chan here, rhyming skillfully about not just raping pregnant women but accepting blowjobs from Michael Jackson, taking pink Xanies in all-over print panties, and wanting to be the reason all lesbians hate dick. "I'm awesome," the misfit surmises. "And I f**k dolphins." The rare 19-year-old f**khead who swims in the entire cesspool of his uncensored imagination rather than just the shallow end. — DAN WEISS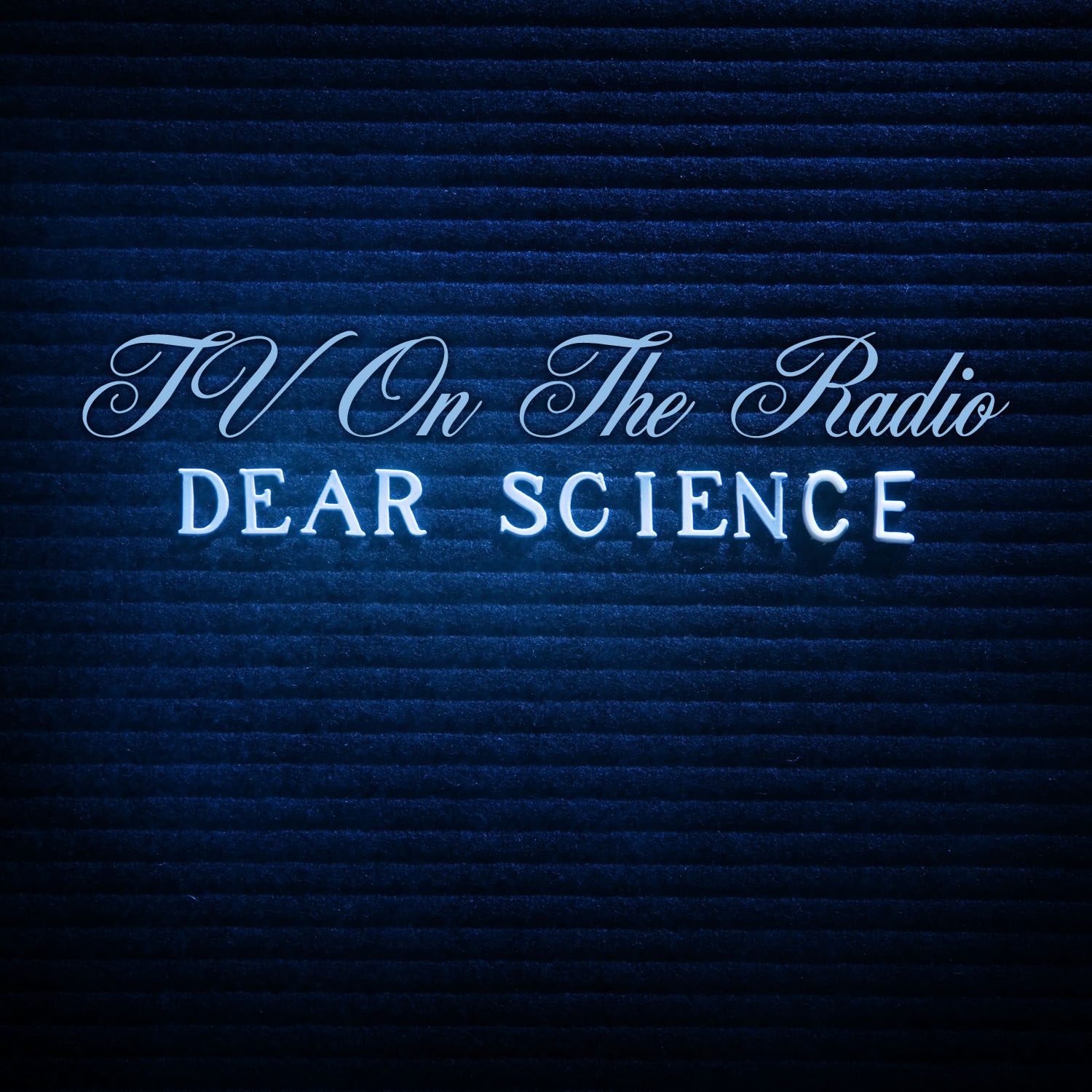 287. TV on the Radio, Dear Science
(Interscope, 2008)
Seven years later and Barack Obama's assurances of Hope and promises of Change haven't been outright erased, but they have eroded a bit. Luckily, a more cautiously optimistic message from the fall of '08 — TV on the Radio's Dear Science — hasn't lost its luster. The synth-finished sheen of opener "Halfway Home" continues to disarm; the mournful ache of "Family Tree" lingers long after the strings and piano; and the low-rumbling allure of "DLZ" hasn't dulled a bit. As for that "Golden Age" alluded to in the fuzz-funked lead single — we've got faith that it's still comin' round. — KYLE MCGOVERN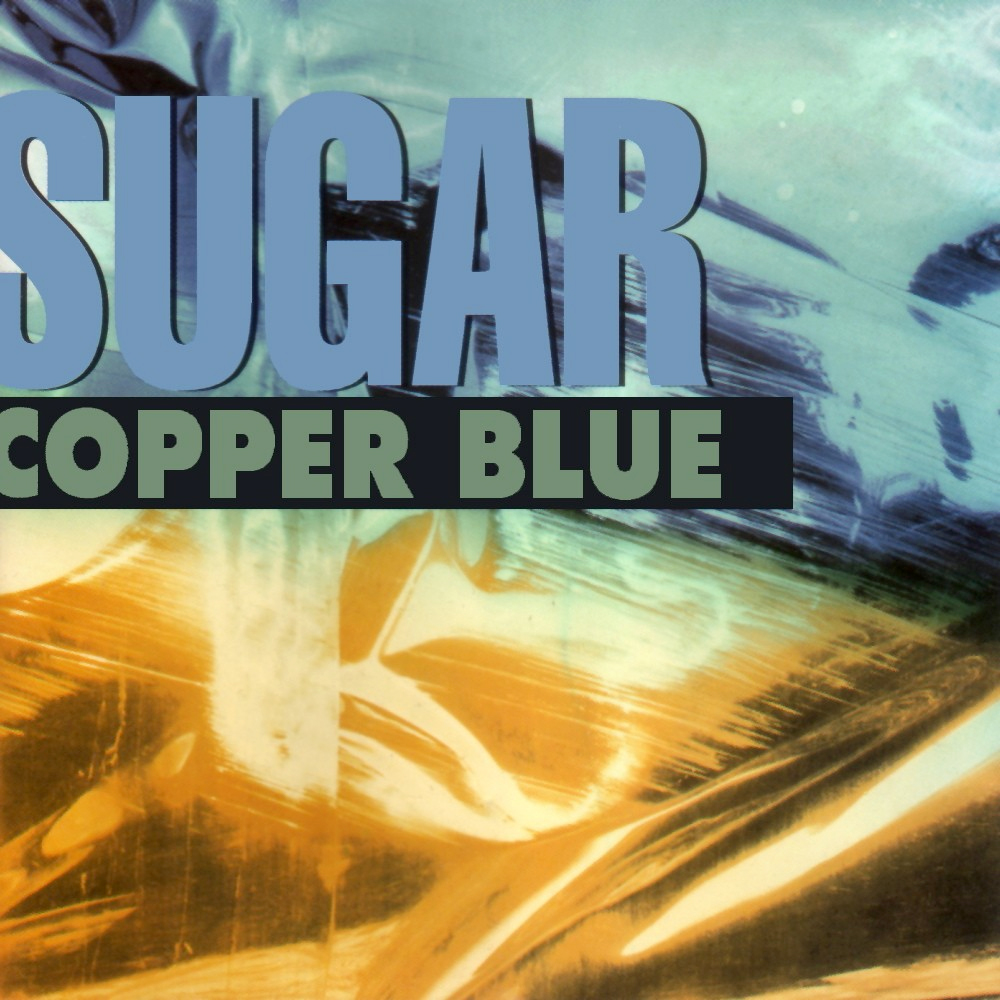 286. Sugar, Copper Blue
(Rykodisc, 1992)
The short-lived Sugar — a power trio fronted by punk icon Bob Mould — crackled like a lit fuse; their debut, Copper Blue, was a collision of chewy pop hooks, clanging noise-rock riffs, and Mould's throttling vocals. But it's the weird, ornate details — the creeping psych-pop organ, proggy bridge, and backmasked sounds of "Hoover Dam," to name a few — that truly distinguish the set. — ANNIE ZALESKI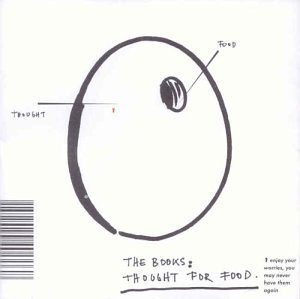 285. The Books, Thought for Food
(Tomlab, 2002)
In 2002, no one handled wordless long-form songwriting with such imagination and eye-twinkling humor as this duo of folktronica experimentalists. Stringing together elegant instrumental melodies with woven-in samples pulled from their extensive library (i.e., the matter-of-fact spelling bee in "Eat, Read Sleep," snippets of dialogue pulled from Jean-Luc Godard's Contempt), Nick Zammuto and Paul de Jong quilted post-rock into an embroidery of fresh patterns and surprisingly vivid shades. — RACHEL BRODSKY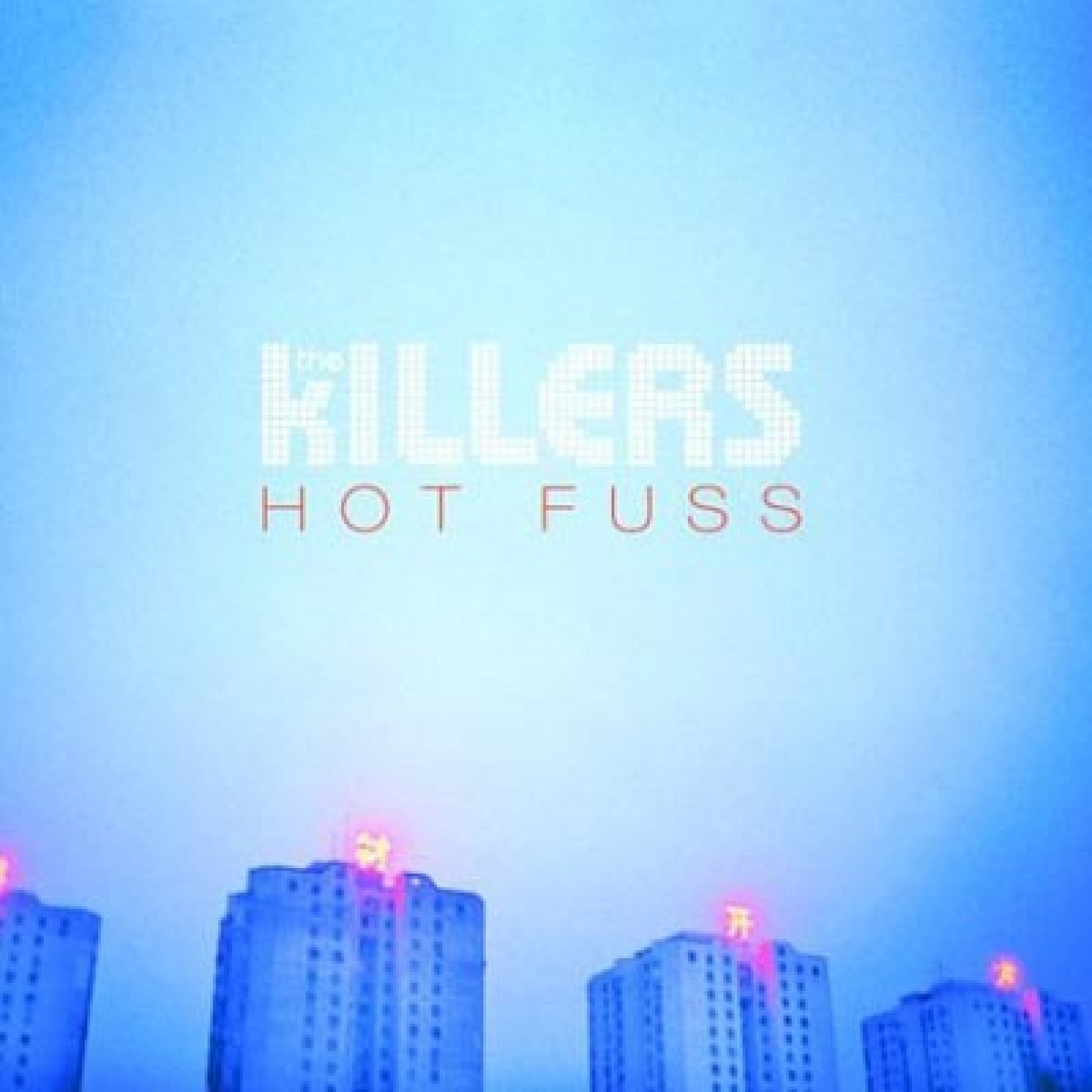 284. The Killers, Hot Fuss
(Island/Universal, 2004)
The neon-lit brilliance of the Killers' debut album lies not in its static-kissed post-punk riffs or endlessly singable choruses. (Who among us hasn't fallen prey to "I've got soul but I'm not a soldier"?) No, what really makes Hot Fuss resonate is the resigned melancholy that flows throughout. It's a distinctly Las Vegas record — native son Brandon Flowers sees through the glitz and glam of Sin City and locks his guylined eyes on the unfulfilling truth underneath the allure, conveying that emptiness with both new-wave flash and weariness. — JAMES GREBEY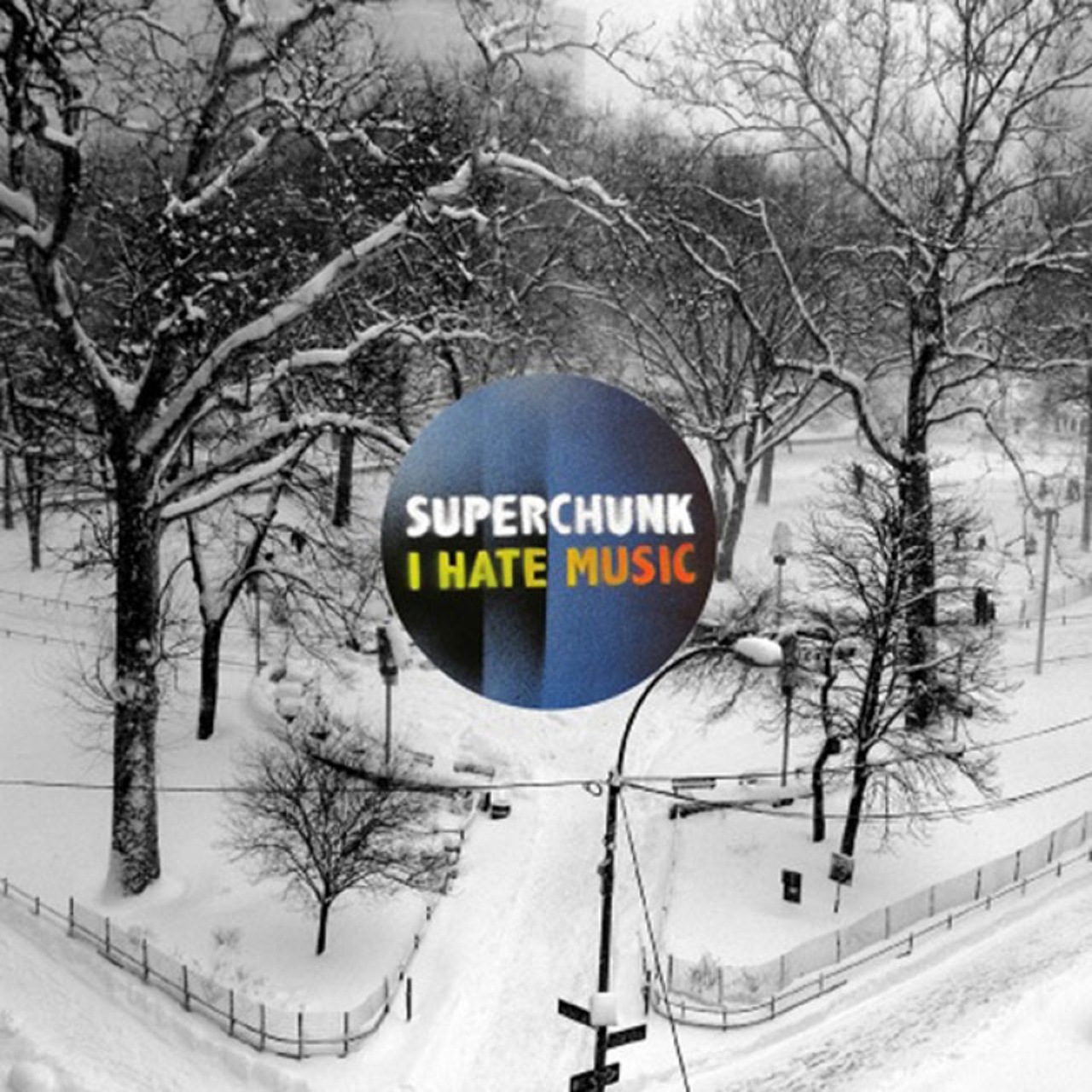 283. Superchunk, I Hate Music
(Merge, 2013)
Indie-punk stalwarts refuse to compromise DIY ethics, put more than a decade of work into their epoch-defining band, decide in 2001 to go on a nine-year sabbatical and focus on other ventures, including the juggernaut label founded by their two principals; begin second act in earnest as the '00s give way to the '10s, succeed a satisfying comeback album with an even more rewarding follow-up, one that's rambunctious but not sloppy, dewy-eyed but not maudlin. "I hate music / What is it worth?" A lifetime of service, apparently. — KYLE MCGOVERN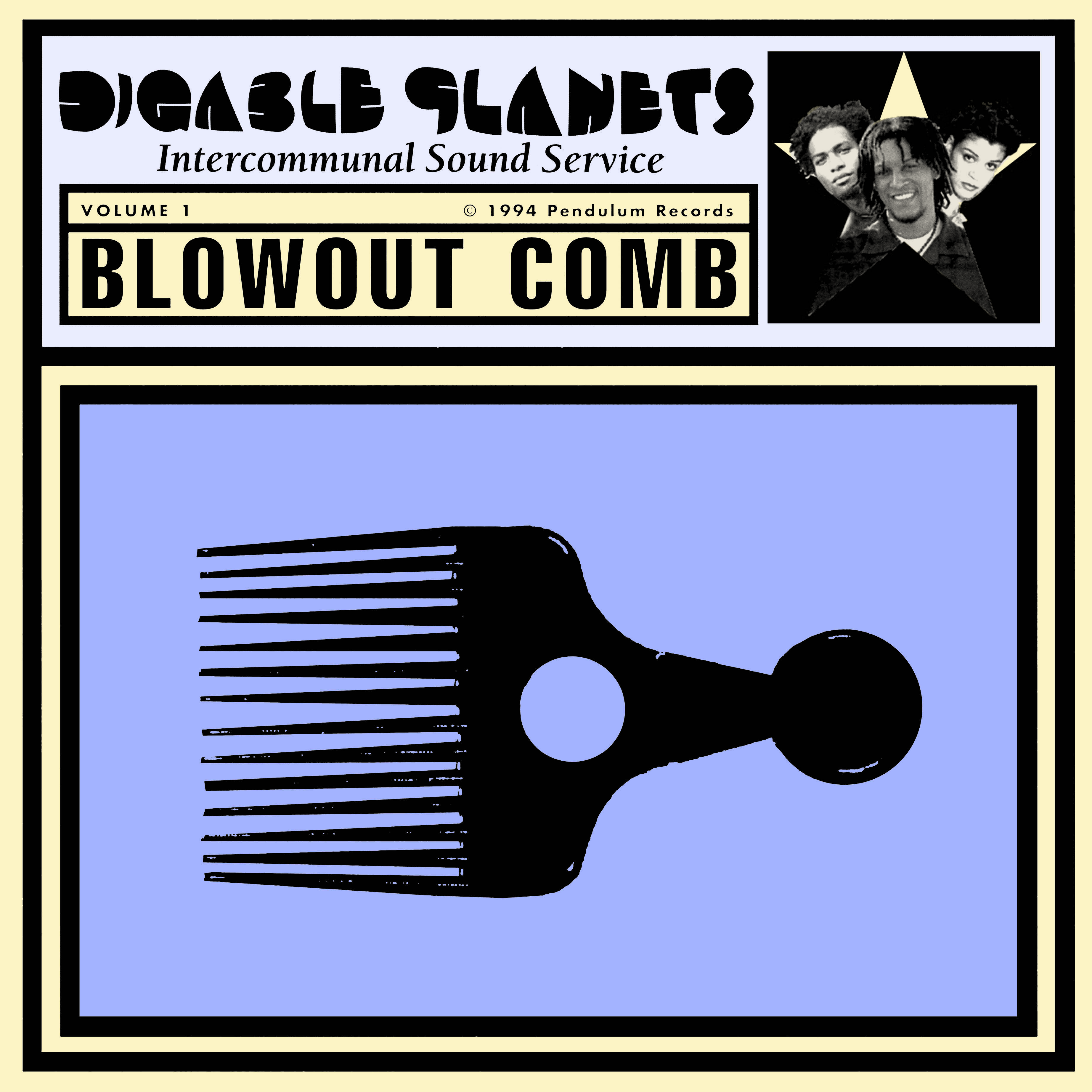 282. Digable Planets, Blowout Comb
(Pendulum, 1994)
Before igniting the Low End Theory crowd with Shabazz Palaces, this was Ishmael Butler, a Grammy-winning paragon of cool, whose live-bebop backing pre-pimped the butterfly and chopped and screwed Tribe down to Portishead's gritty pitch the same year that Dummy dropped. Call it the rebirth of unslick, or American trip-hop that didn't throw the rap out with the bongwater. — DAN WEISS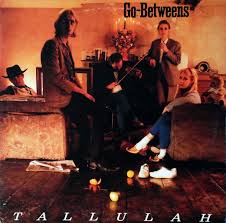 281. The Go-Betweens, Tallulah
(Beggars Banquet, 1987)
Robert Forster and Grant McLennan maybe didn't think they were crafting anthems when they cobbled together their greatest album, but adding multi-instrumentalist Amanda Brown certainly turned these ten nerdy love songs into something widescreen, adding gnashing violin beneath the vows of "Right Here" and quacking oboe to take the sting from the gin on the swelling classic "Bye Bye Pride." — DAN WEISS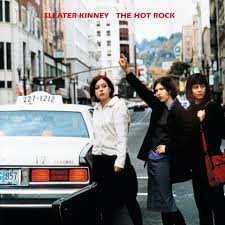 280. Sleater-Kinney, The Hot Rock
(Kill Rock Stars, 1999)
With their urgent, intricate fourth album, Sleater-Kinney sandpapered their punk approach without losing any of their bite. In fact, The Hot Rock's nods to needling indie, murky blues-rock, and pogo-pop presaged the relentless boundary-smashing that S-K would go on to master. — ANNIE ZALESKI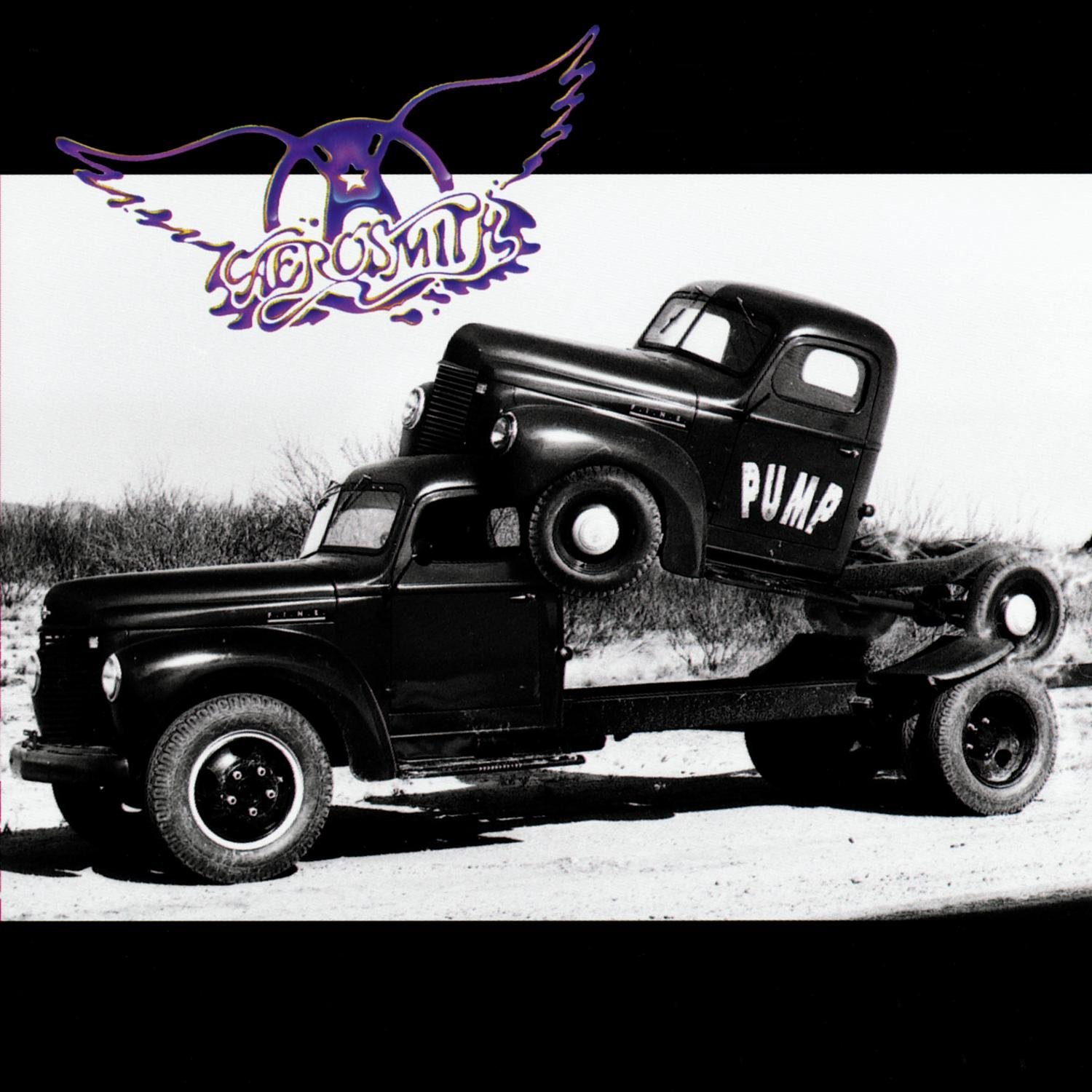 279. Aerosmith, Pump
(Geffen, 1989)
Aerosmith gets no respect for locating that perfect sweet spot between the shamelessness of '80s sleaze-metal and the self-aware wink of proto-ironic '90s MTV culture. But they've got soul and they can goddamn write — the key changes that elevate "What It Takes" and "Love in an Elevator" heavenward, the "You're so tight your lovin' squeaks" in "F.I.N.E.," the horn interjections throughout "The Other Side." If you fell for Axl Rose blubbering over his "Sweet Child O'Mine," wait until you hear Steven Tyler lose sleep over the abused daughter in "Janie's Got a Gun." — DAN WEISS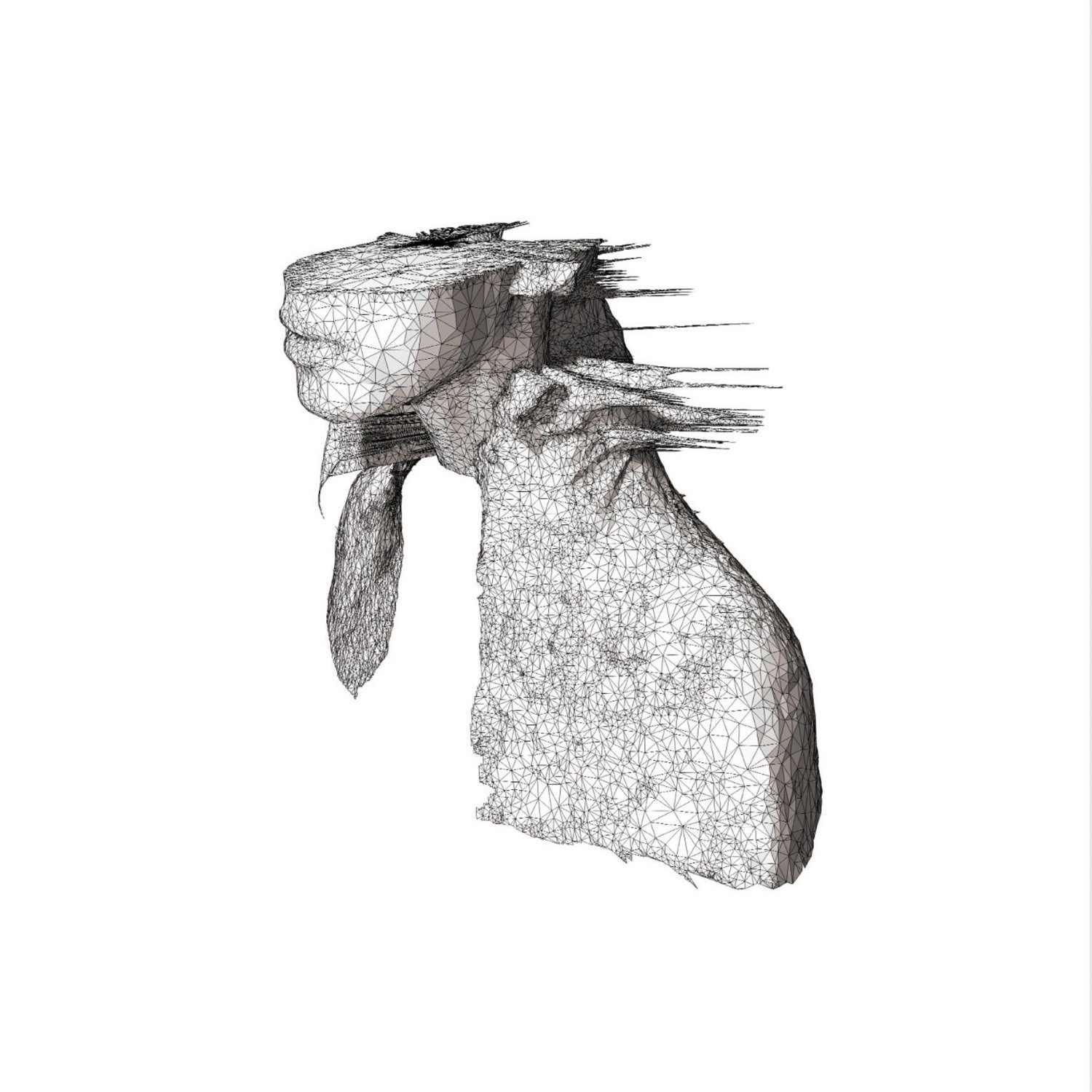 278. Coldplay, A Rush of Blood to the Head
(Capitol/EMI, 2002)
A greatest-hits comp attempting to disguise itself as a sophomore album: "In My Place," "The Scientist," "Clocks," "God Put a Smile Upon Your Face"… even deep cuts like "Green Eyes" and "Amsterdam" will eventually get played as much on classic-rock radio in 2030 as the non-singles off of Boston's debut are now. After Rush of Blood, Coldplay officially stopped being That Band That Wants to Be Radiohead, and every other pale four-piece on VH1 officially became That Band That Wants to Be Coldplay. — ANDREW UNTERBERGER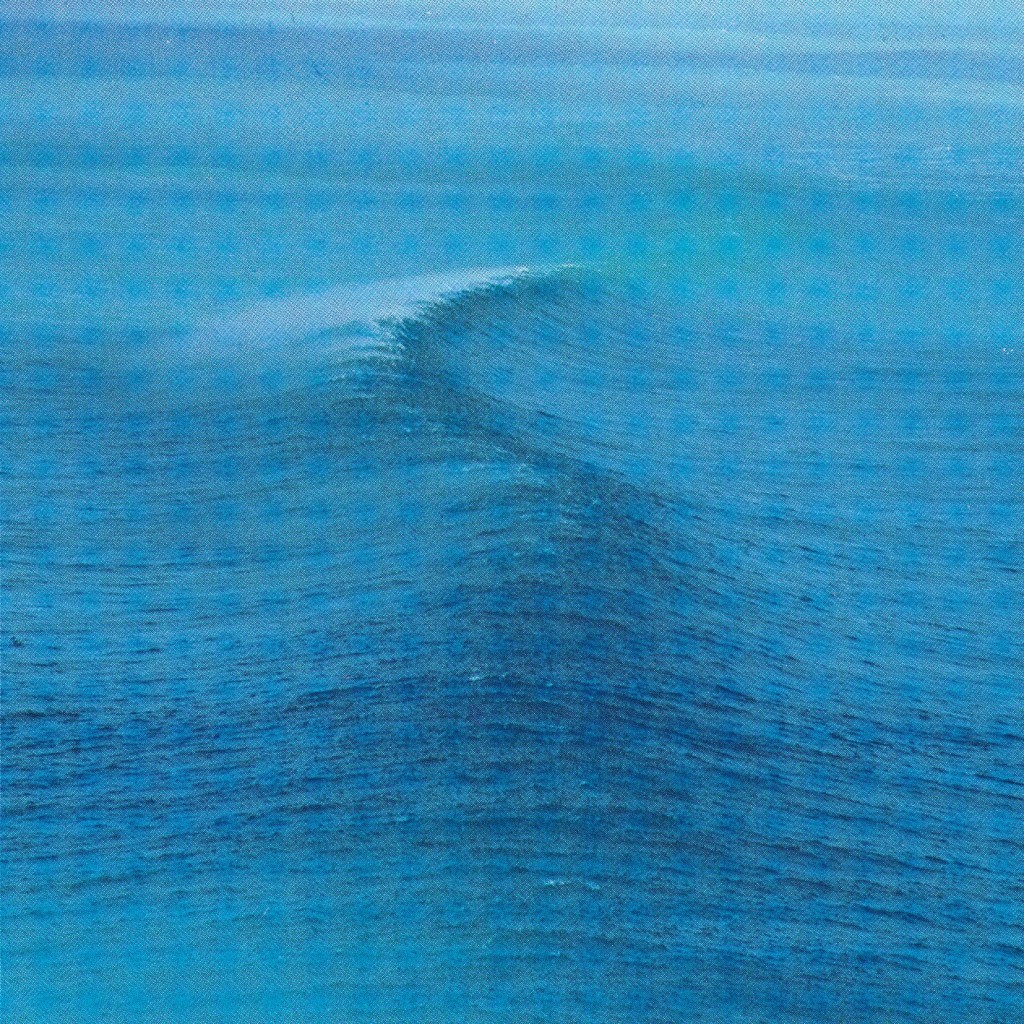 277. Ride, Nowhere
(Sire, 1990)
Maybe the only notable LP from shoegaze's first wave to more accurately resemble a tornado than a hurricane or monsoon — there's some gorgeous rainfall and moments of serene stillness to be had, sure, but they're far outnumbered by the leveled buildings and cows flying past your windshield. Oh, and speaking of Coldplay: Don't ever listen to "In My Place" and "Dreams Burn Down" back to back — every time you hear the former's drum intro on the radio, you'll just be disappointed when it doesn't turn out to be the latter. — ANDREW UNTERBERGER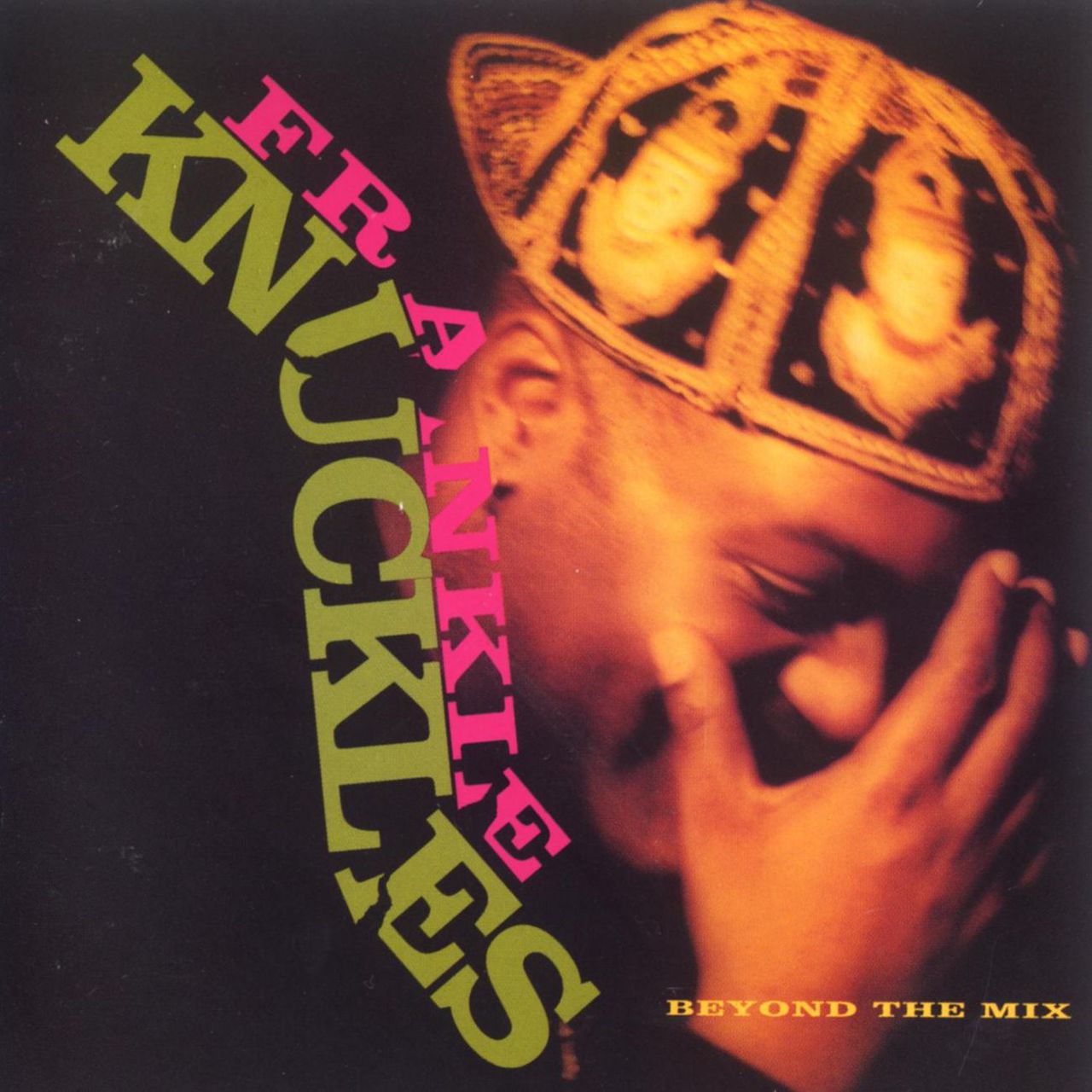 276. Frankie Knuckles, Beyond the Mix
(Virgin, 1991)
The closest thing the Godfather of House left us to a definitive document isn't even that close; without any of his classic '80s Jamie Principle collabs (or anything as gleefully dirty to match). Still, the 10-track debut LP does burst with Frankie's ineffable brightness, mostly notably on regal throne-assuming opener "Godfather," peerlessly euphoric dance-pop smash "The Whistle Song," and — in case you dared dismiss him as lightweight — closer "Soon I Will Be Done," a gospel TKO that's only become more devastating in the wake of the pioneer's 2014 death. — ANDREW UNTERBERGER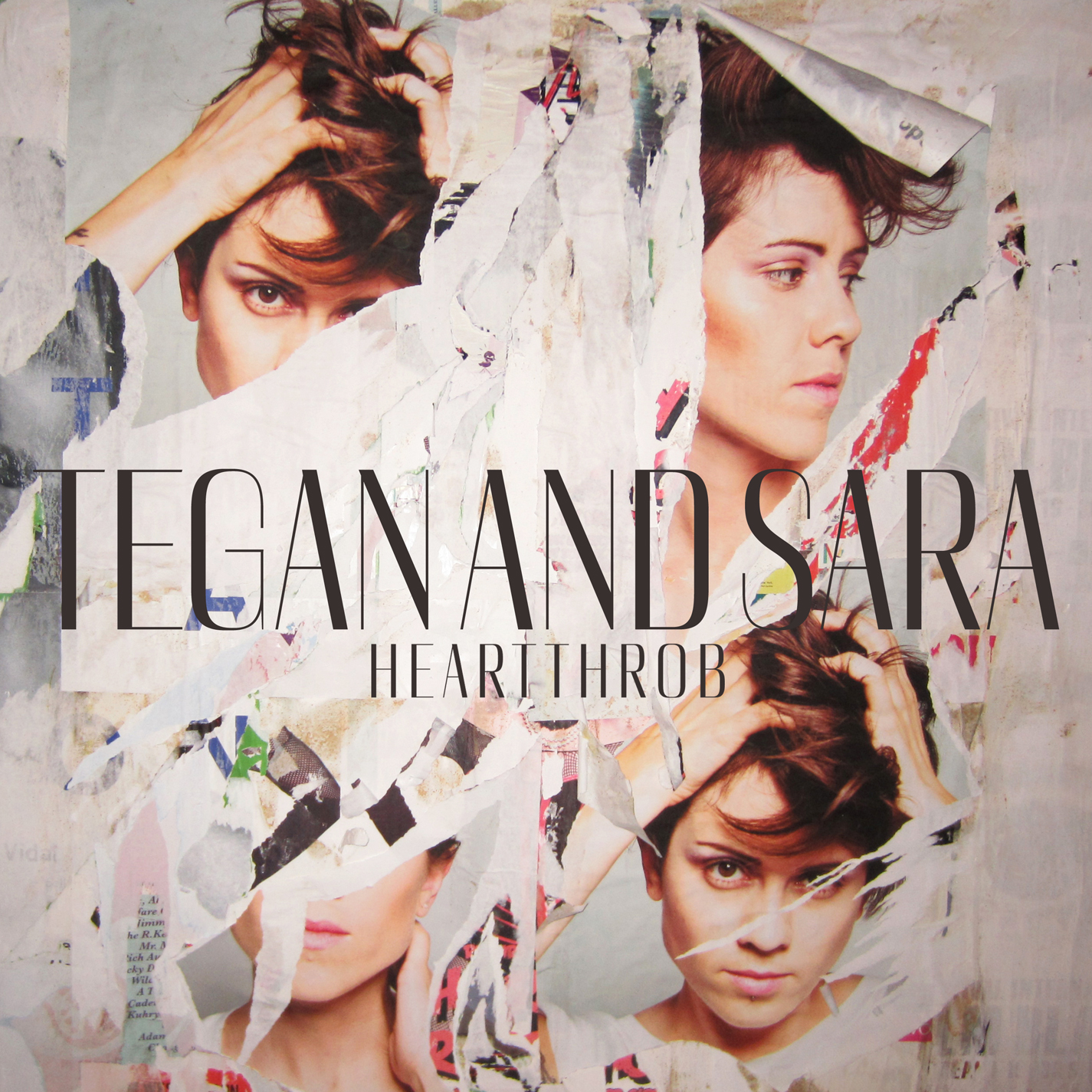 275. Tegan and Sara, Heartthrob
(Vapor/Warner Bros. 2013)
Here, the former folk-rock darlings of the North prove they should have been as big as Bryan Adams all along, with ten sparkling, pulsating synth-pop tracks that are more "Call Me Maybe" than "Call It Off." What makes this album such an achievement is how the twins' songwriting is still as raw, brutal, and veiny as ever — "Heartthrob" may or may not be what Tegan and Sara are, but it's definitely what their music does to you. — ANDREW UNTERBERGER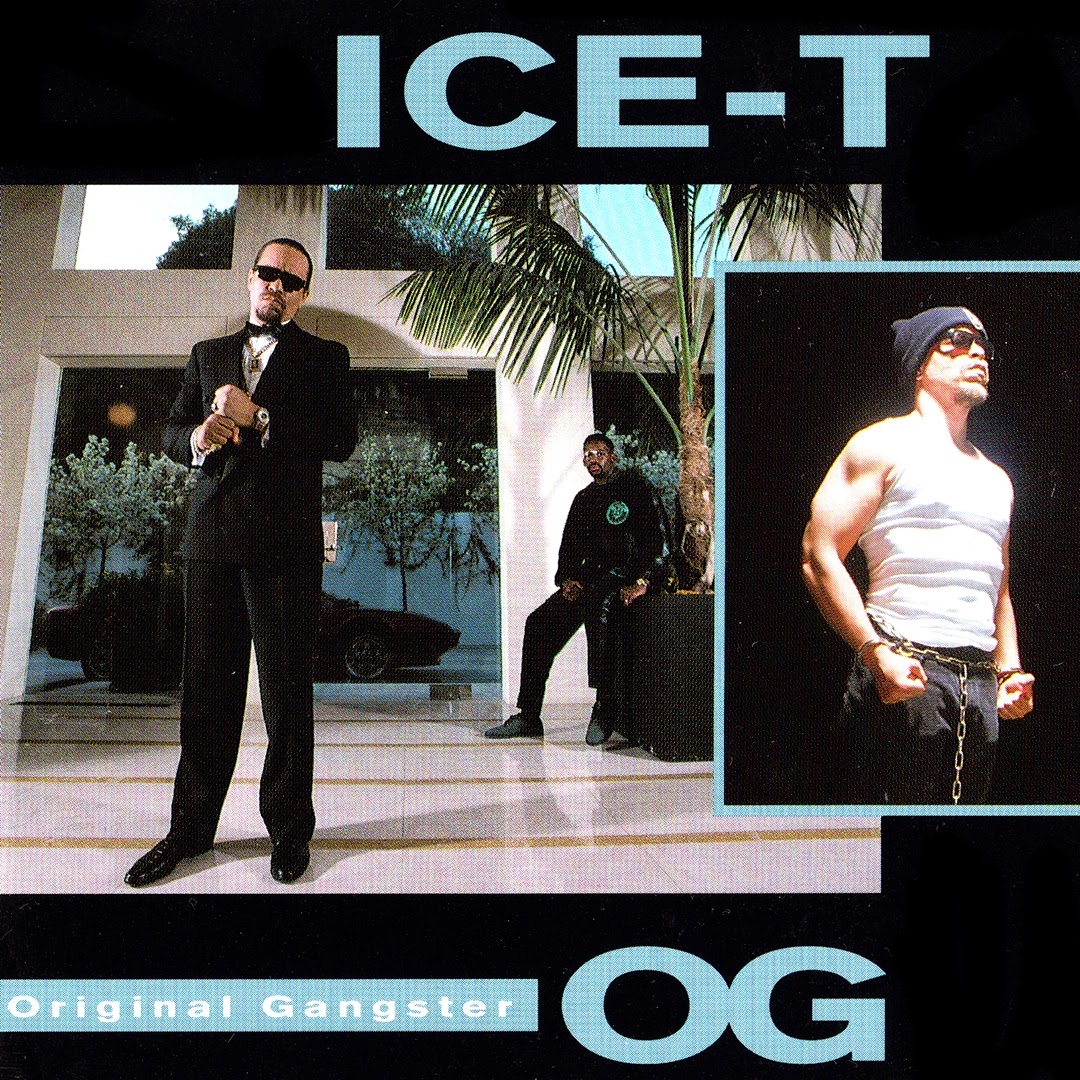 274. Ice-T, O.G. Original Gangster
(Sire, 1991)
For all the iconicity of the title, Ice-T's greatest album has been somewhat overlooked not just because of the "Cop Killer" rapper's ironic Law & Order fame but because his Jello Biafra-level sarcasm never convinced the hip-hop Mafiosi of his homicide credentials. He loves flipping the script on everyone, proclaiming men can be bitches too, and giving his buddy Evil E a sex story so real it ends in 45 seconds. And if you assume it's dated, you didn't hear this from N.W.A in 1991: "She wanna be lez, he wanna be gay / Well that's your business, I'm straight / So nigga have it your way." — DAN WEISS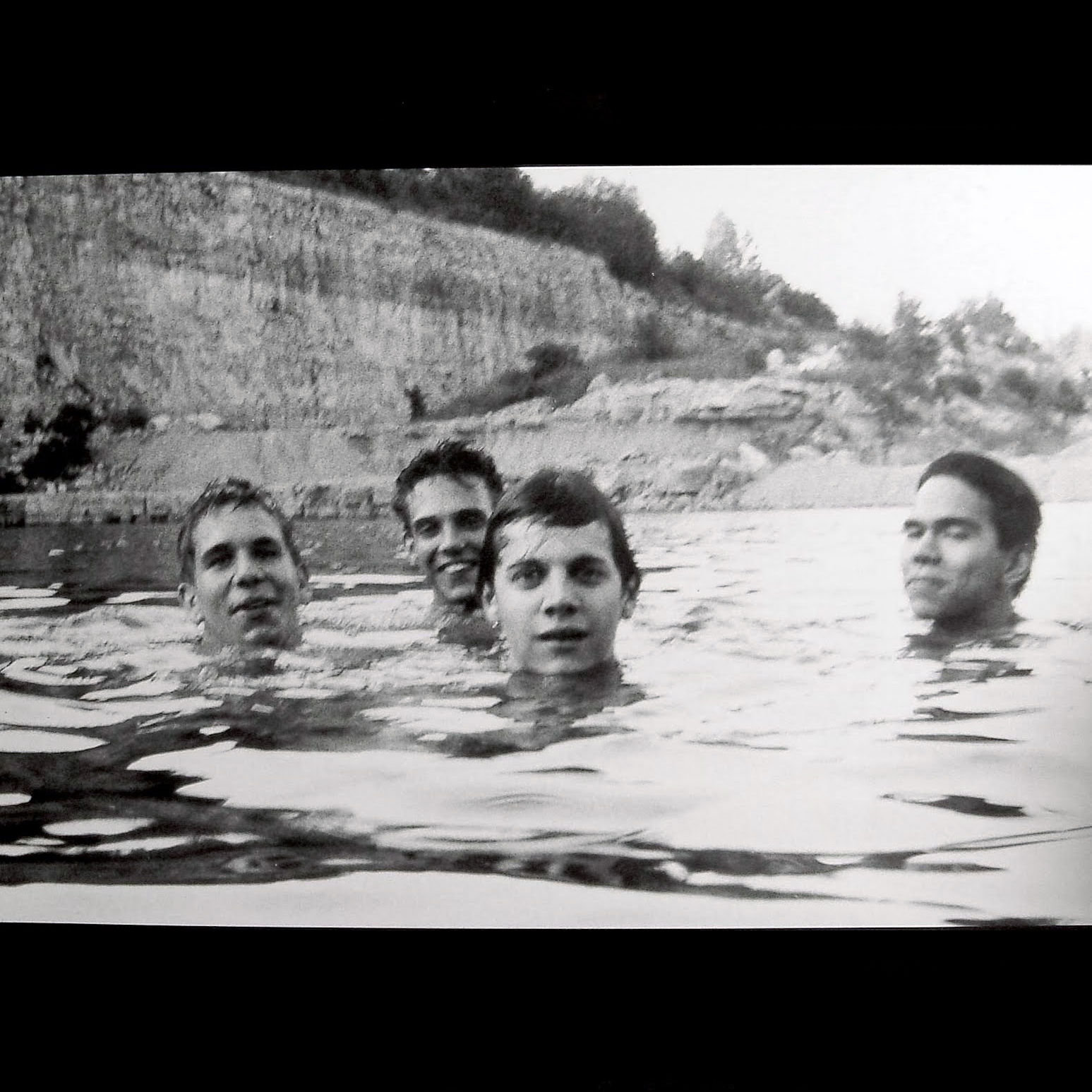 273. Slint, Spiderland
(Touch & Go, 1991)
The breadcrumb trail left from '80s post-punk and lo-fi to '90s post-rock and slowcore, a album so mysterious and unknowable that it hovers untethered over indie like a yellow moon (and was all but impossible to follow up). Nearly 25 years later, listening to Spiderland is still like the title character of "Don, Aman" stepping outside a crowded bar alone into the sober night: frightening, isolating, and indescribably serene and beautiful. — ANDREW UNTERBERGER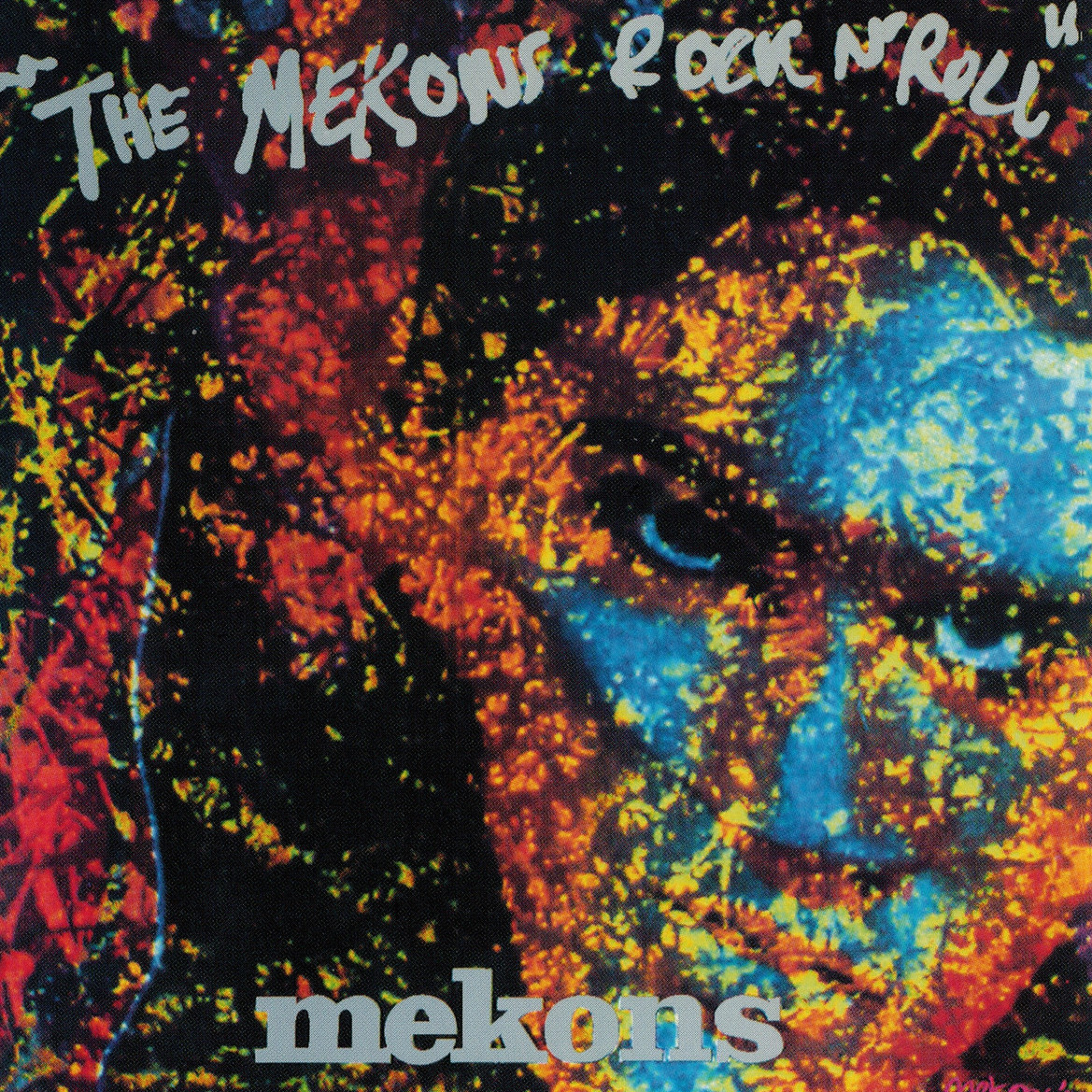 272. The Mekons, The Mekons Rock 'n' Roll
(Collectors' Choice, 1989)
"East Berlin can't buy a thing / There's nothing they can sell me," sneers born anti-capitalist Jon Langford on his hardest-rocking statement of purpose to date, "Memphis, Egypt." On the next track, the nonplussed Sally Timms expresses her wish to be bought and sold like — check the title — rock'n'roll. Mock they will, but on this uncommercial major-label debut — with these riffs, fiddle, and axe alike — they're proud prostitutes. So call it Disgraceland, or as these amplified countrymen prefer, "Empire of the Senseless." Rock 'n' Roll belongs to them, now they can keep it. — DAN WEISS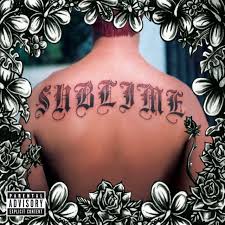 271. Sublime, Sublime
(Gasoline Alley/MCA, 1996)
Bradley Nowell never got to bask in the success of his band's major-label debut, but the self-titled collection — home to hybridized reggae, ska, punk, and hip-hop jams like eternal '90s-rock-radio staples "What I Got," "Wrong Way," and "Santeria" — has a perennial presence that's kept it spinning on boardwalks, surf shops, college campuses, and any other place you'd likely find a hanging tapestry. — RACHEL BRODSKY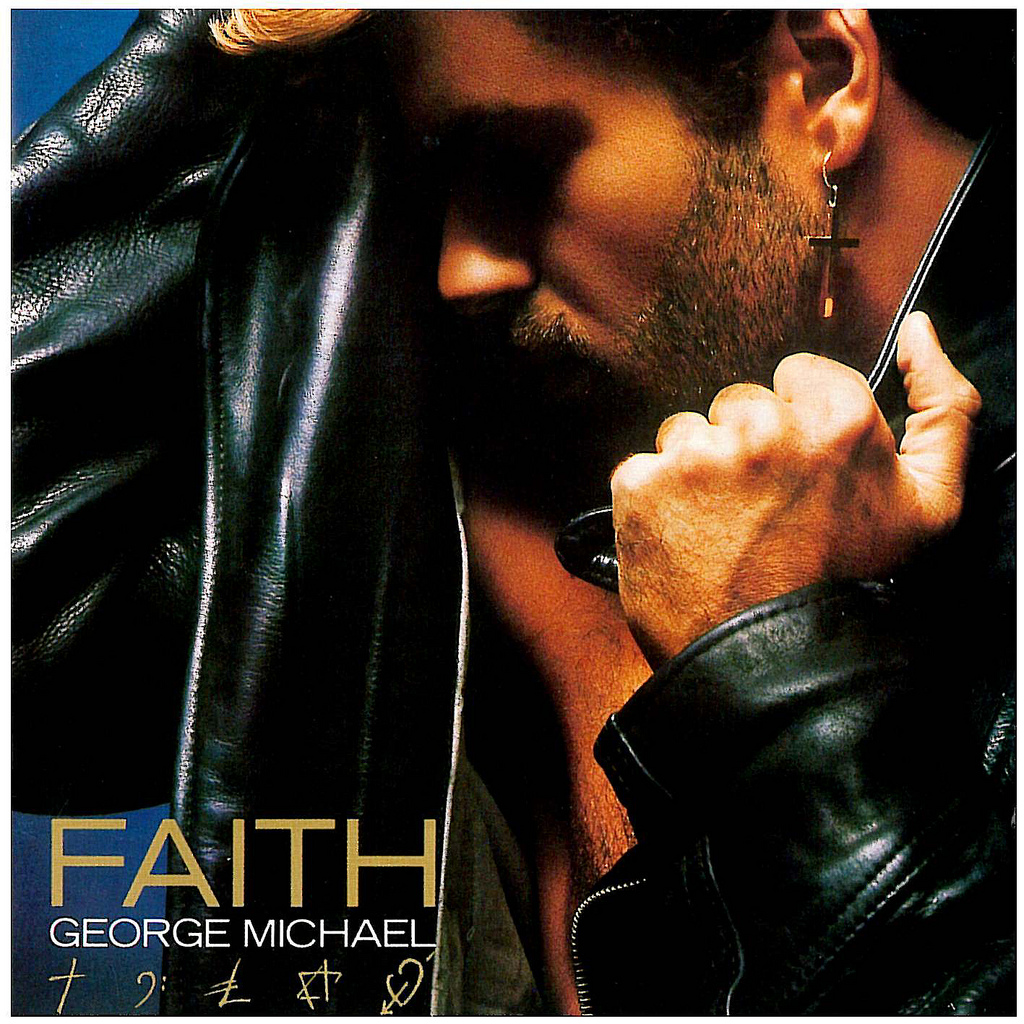 270. George Michael, Faith
(BMG/Columbia/Sony Music Entertainment, 1987)
If anyone was worried that he couldn't possibly thrive on his own without the, uh, emotional support of co-Whammer Andrew Ridgeley, George Michael's solo debut quickly assuaged any such concerns, exploding onto the pop scene like the Thriller of the late-'80s. The musical ground covered on Faith — with a newcomer's gusto and a veteran's grace — remains breathtaking, including Faux Diddley strutting (the title track), Jam & Lewis stadium R&B ("Monkey"), and show-stopping jazz balladry ("One More Try"); all No. 1 hits, natch. — ANDREW UNTERBERGER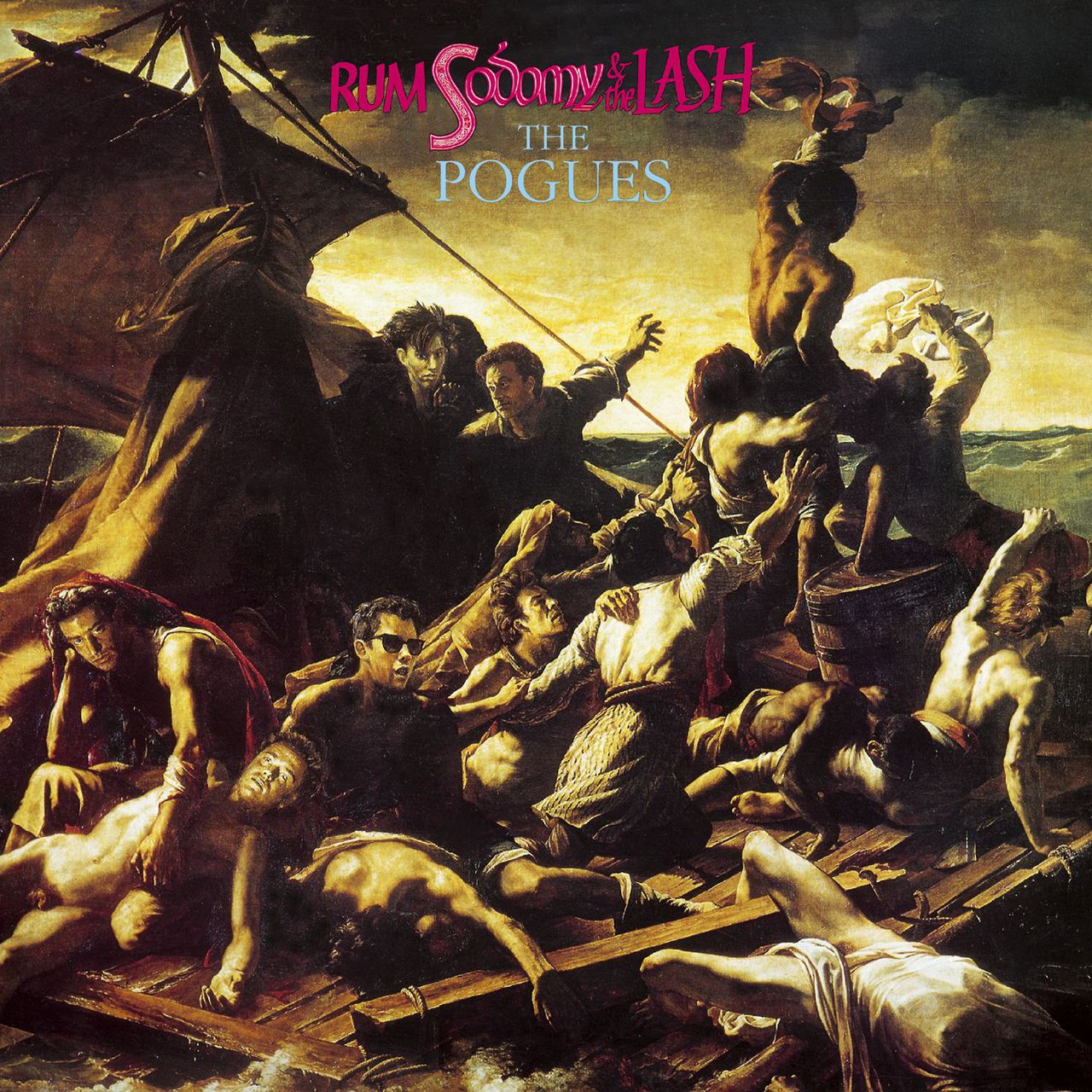 269. The Pogues, Rum, Sodomy & the Lash
(1985)
No other figure of the rock'n'roll era writes like Shane McGowan: "They took you up from midnight mass and left you in the lurch / So you dropped a button in the plate and spewed up in the church." His below-fingernails grit, alley-moleskine slang, and ammonia-scented accent — not to mention songs as ruggedly magnificent as "Sally MacLennane" and "The Band Played Waltzing Matilda" — made this Elvis Costello-produced classic easily the best punk to procure accordions up until Gogol Bordello tore the Iron Curtain a new one. But no one can drink the original under the table. — DAN WEISS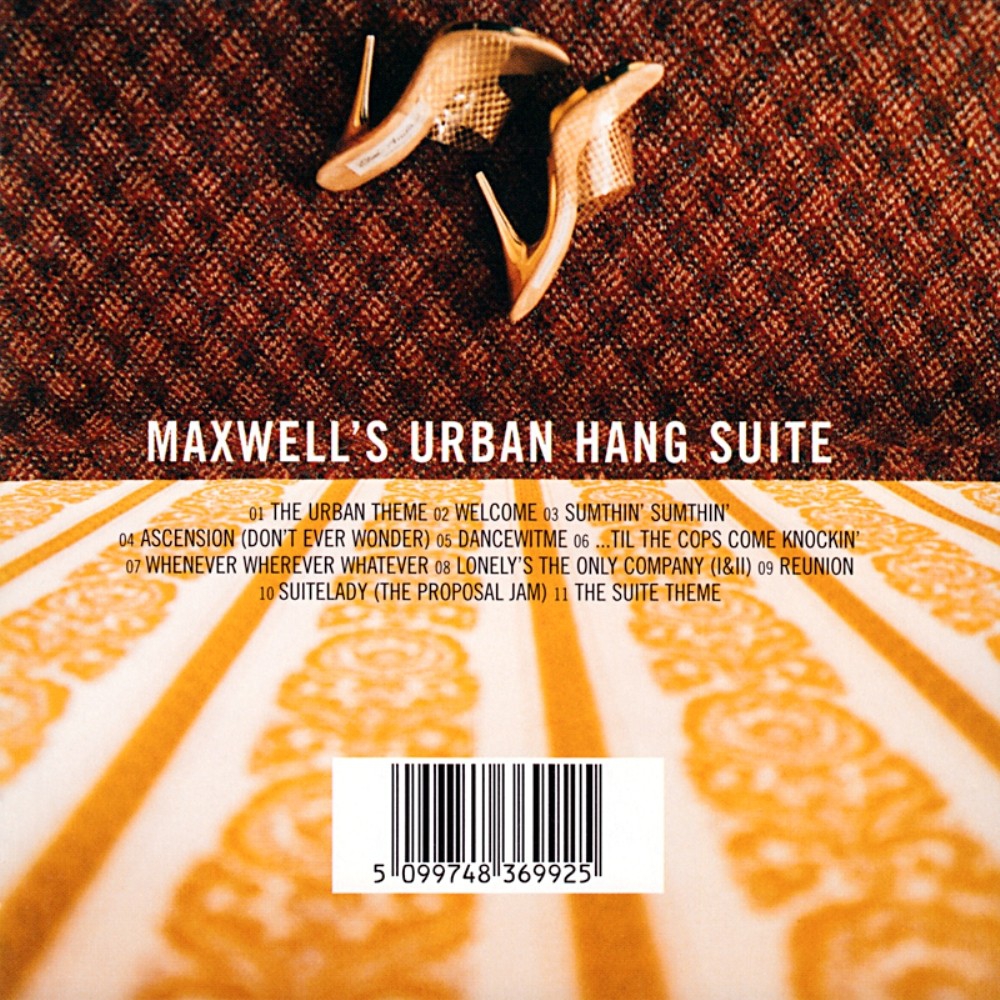 268. Maxwell, Maxwell's Urban Hang Suite
(Sony Music Distribution, 1996)
In the post-Boyz II Men era of R&B over-emoting and forced romantic urgency, Maxwell was content to simply have you over to his Urban Hang Suite to kick a little sumthin' sumthin'. Smooth, sensual, and obviously adult, Maxwell's debut refused to sacrifice elegance or grace in the name of getting laid, yet when he promised that his lovemaking would be a public disturbance requiring police intervention, you had no choice but to take his word for it. — ANDREW UNTERBERGER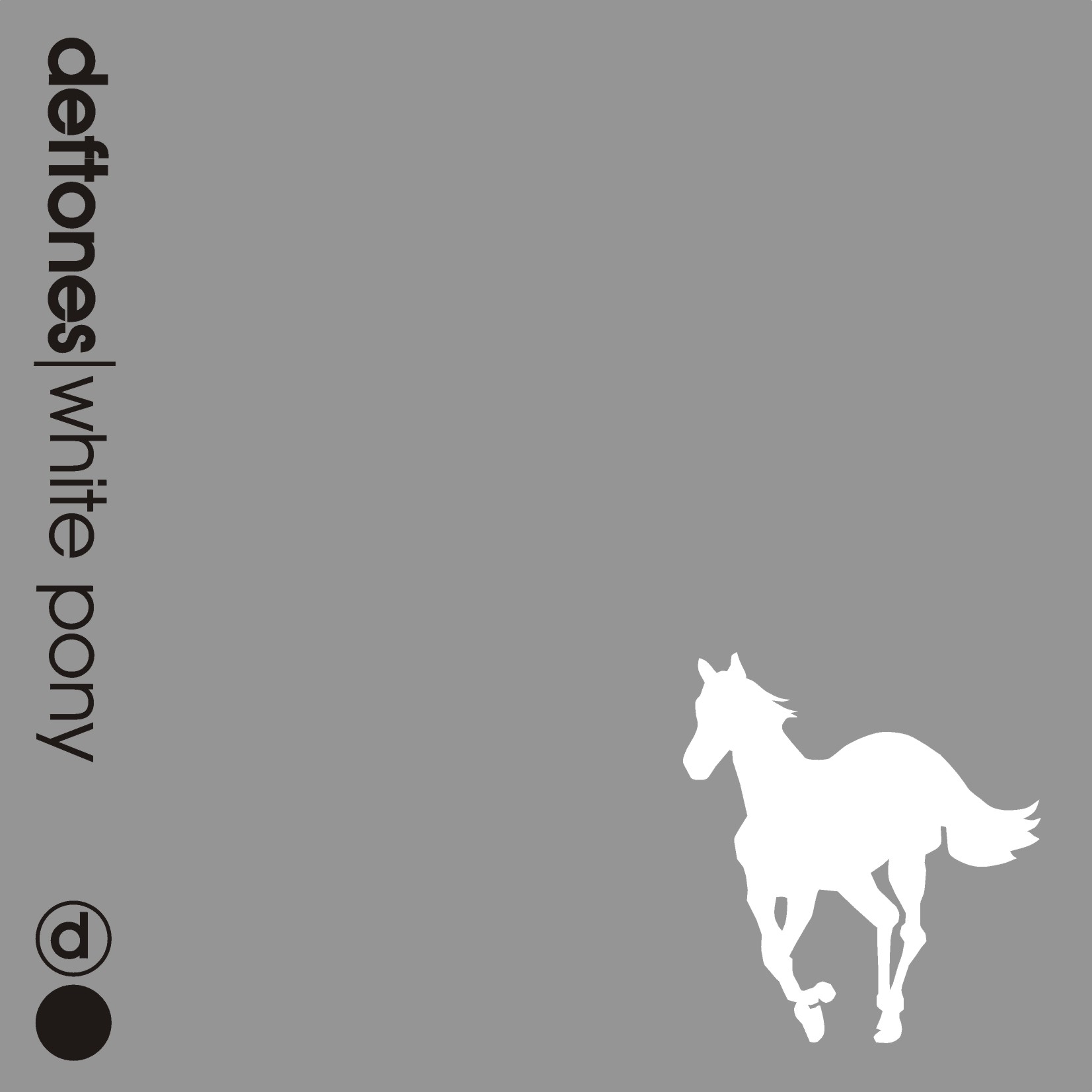 267. The Deftones, White Pony
(Maverick, 2000)
Even the folks who remember nü-metal as nothing but a sea of faceless mooks in backwards caps have to give it up for White Pony, 12 tracks of crunching corrosion with as much sonic depth as a Cocteau Twins LP and as many hauntingly gorgeous melodies as a Portishead album. The key moment might be "Teenager," a three-minute digital bath of glistening drums and gently picked acoustic that keeps you white-knuckled in suspense for a metal breakout that never comes — the perfect exemplification of the tension-and-almost-release that keeps Pony so breathtaking. — ANDREW UNTERBERGER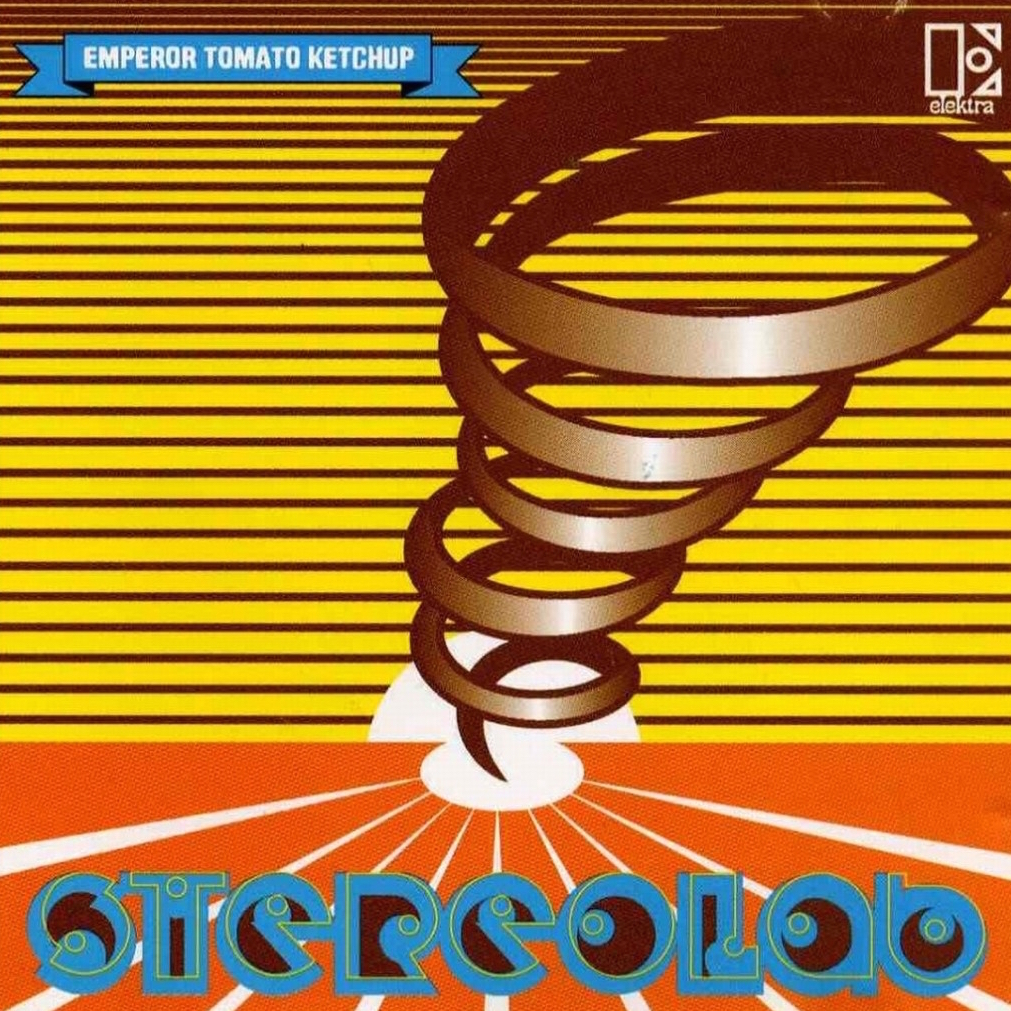 266. Stereolab, Emperor Tomato Ketchup
(Elektra, 1996)
Their Tinkertoy approach to Lego-rock evoked the synchronized bliss of a thousand ticking watches, with nerdy-funk bass lines, rudimentary but never rough hooks, and a sense of play that hypnotizes calmly almost 20 years later, down to the orchestrations and Marxist analyses. "Tomorrow Is Already Here" announced the prettiest track, gourd pianos aflutter. — DAN WEISS
265. Swervedriver, Mezcal Head
(A&M, 1993)
Shoegaze only in era and volume, Mezcal Head was really Oxford axe-wielders Swervedriver's successful attempt to make the great guitar-rock road-tripper album of the '90s. "Duel" married Motown hookiness to Mötley Crüe arena-shredding, "Last Train to Satansville" was the Alternative Nation's answer to "Ghost Riders in the Sky," and 12-minute extendo-jam blissout "Never Lose That Feeling / Never Learn" — if you were fortunate enough to get it as the closer to your U.S. edition of the LP — was the original champagne supernova. — ANDREW UNTERBERGER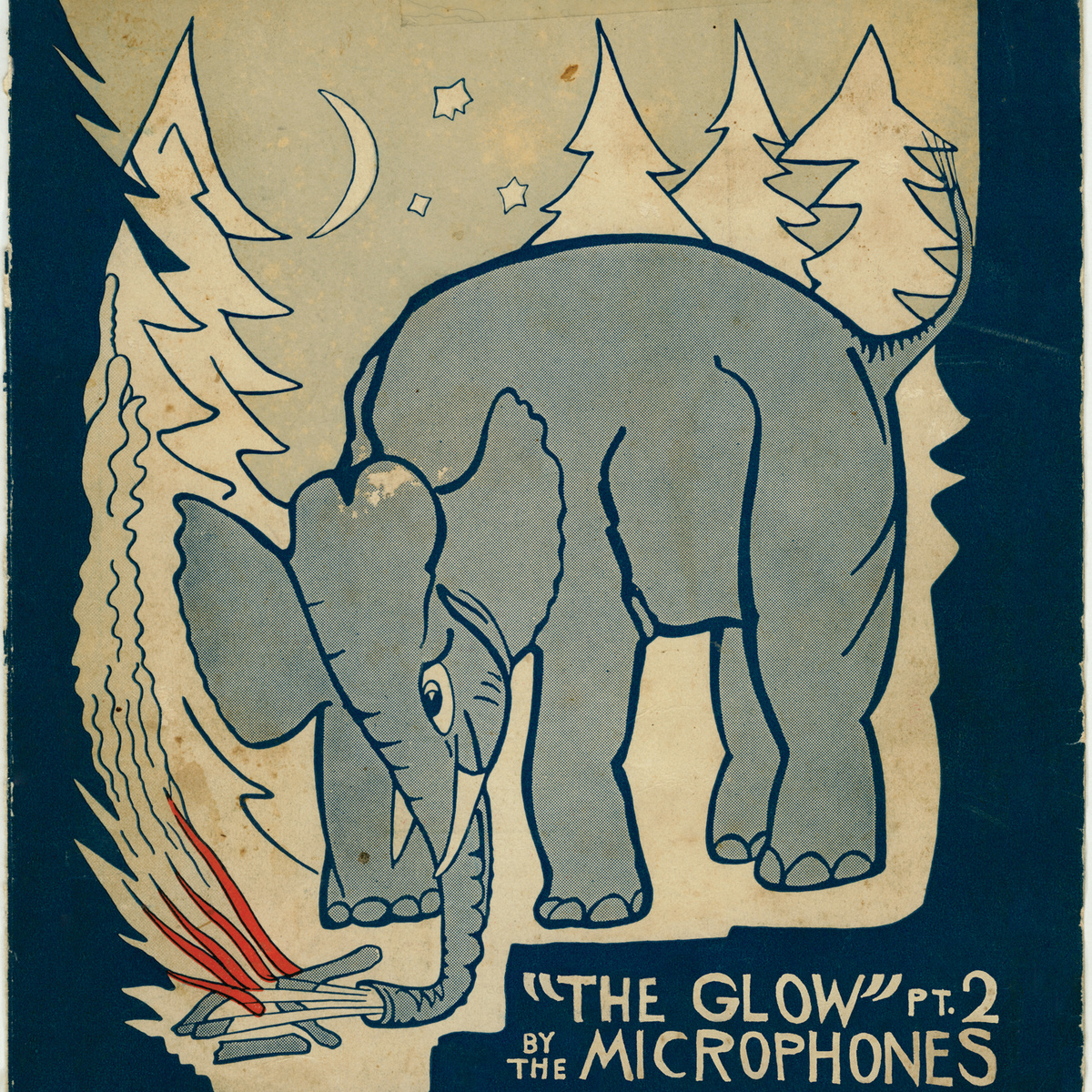 264. The Microphones, The Glow, Pt. 2
(K, 2001)
A headphones LP of the highest order, this magnum opus defies categorization. To call it "indie rock" or "folk" would be ham-fisted. There are punk drums, but that's not it either. "Experimental" overlooks how comely these songs are, and while "lo-fi" fits, the production prowess is astounding. Phil Elverum's voice hums like a singing saw or cracks like a split tree, unfurling personal poetry — detail-laden yet beatific — across an oversaturated, instrument-rich 66-minute album-as-tactile-landscape. — CHRIS MARTINS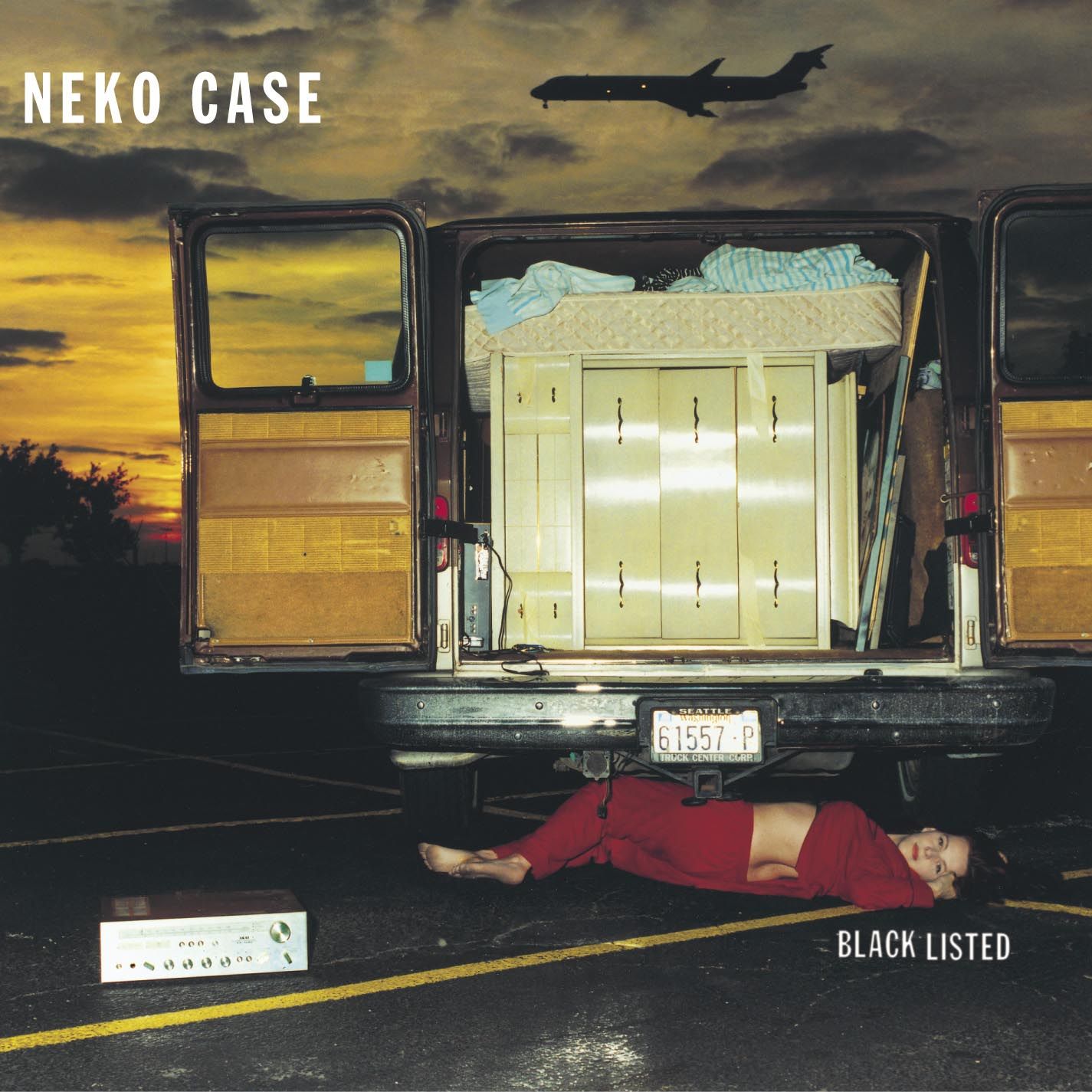 263. Neko Case, Blacklisted
(Bloodshot, 2002)
Blacklisted's desolate, desert-twang sound — a direction forged with the help of such esteemed guests as singer-songwriter Howe Gelb and Calexico's Joey Burns and John Convertino — is matched in intensity only by Neko Case's voice; beauties "Deep Red Bells" and "I Wish I Was The Moon" pierce the soul with emotional clarity and heft. — ANNIE ZALESKI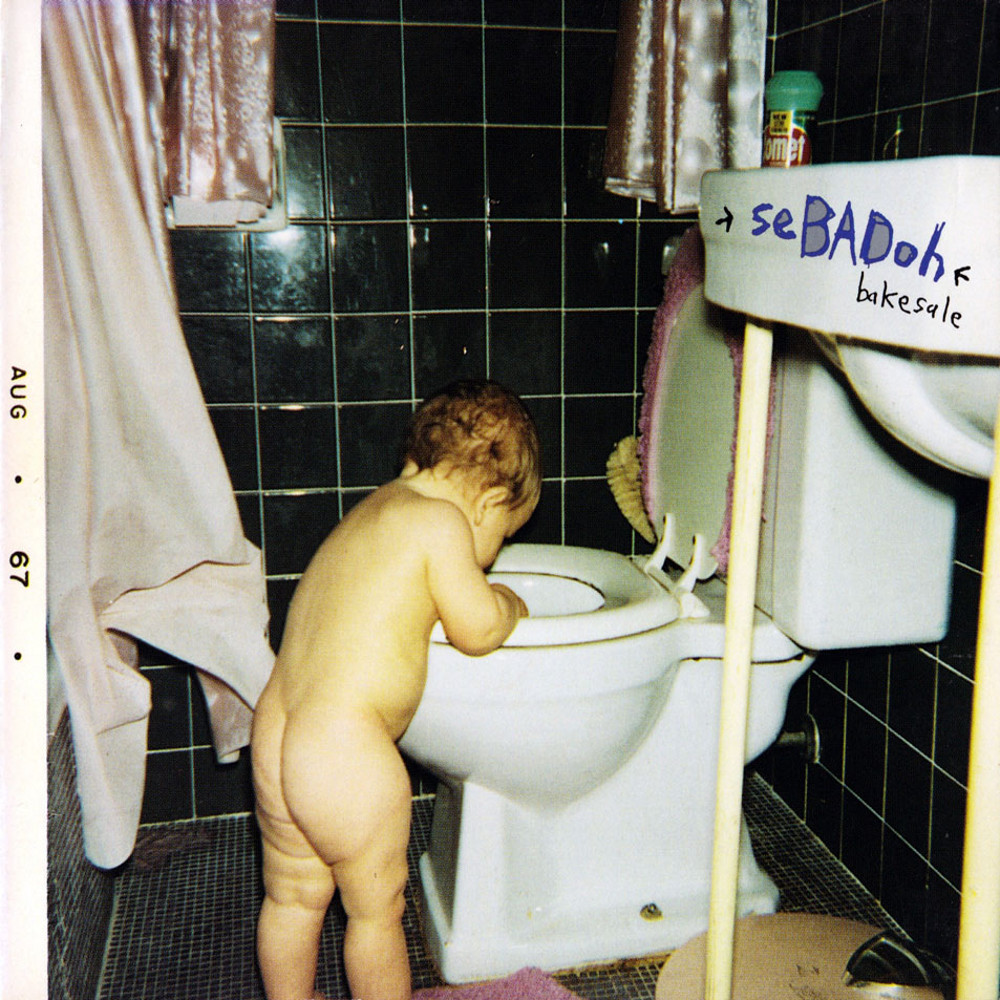 262. Sebadoh, Bakesale
(Sub Pop, 1994)
Lou Barlow might've still been wound tighter than a magnet's coil in 1994, but he'd loosened up enough to allow an LP's worth of radio-accessible, iminently likeable rock riffers to trickle out under the Seabdoh name, including the near power-poppy "Rebound" and the sneakily affecting ballad "Skull." The puking-baby nudity of the album cover and Barlow's remaining general misanthropy ("I'm not a good friend / I'm not a friend at all") allayed any potential fears of an actual mainstream crossover, instead just leaving Bakesale as the one Sebadoh LP that no one could really justify hating. — ANDREW UNTERBERGER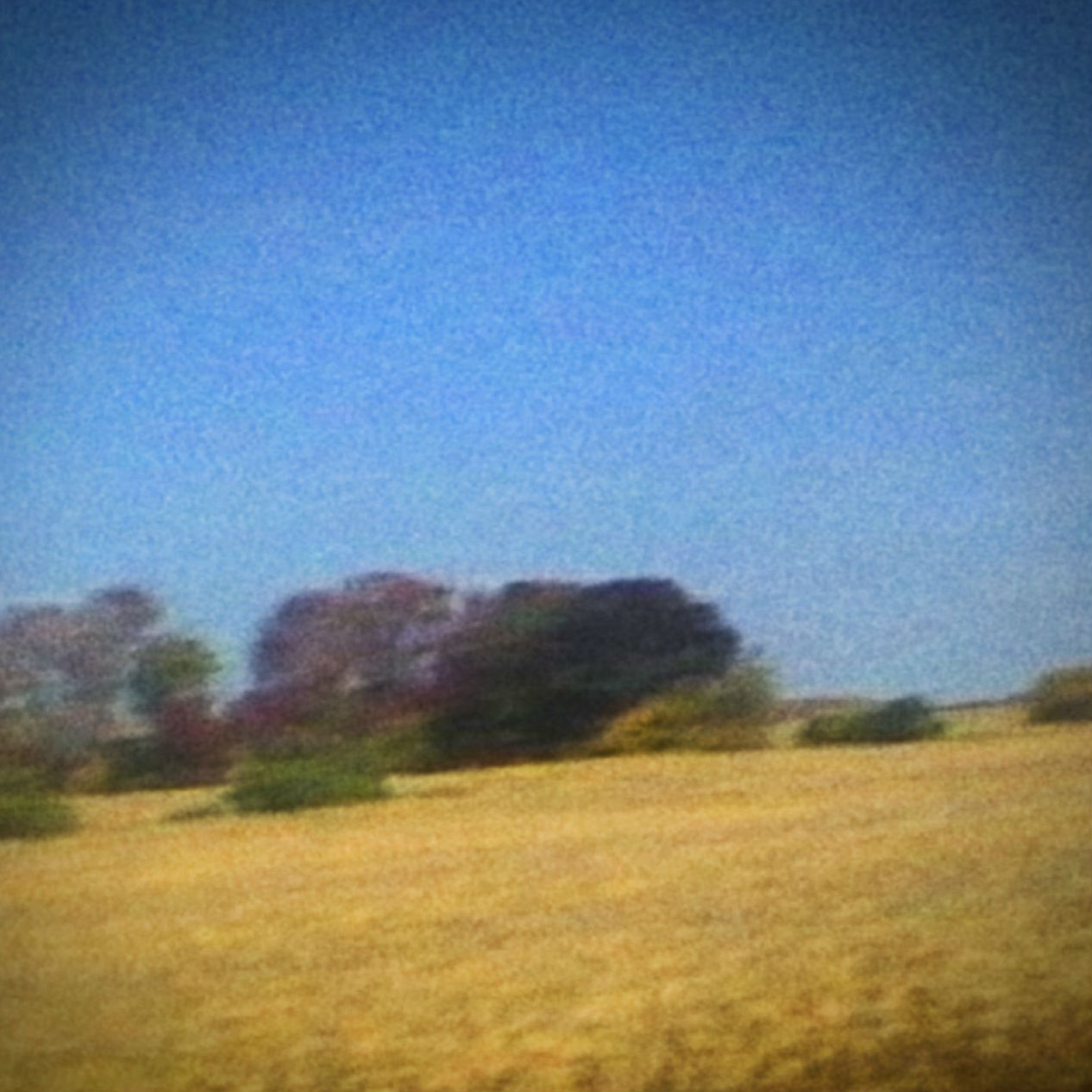 261. Sun Kil Moon, Benji
(Caldo Verde, 2014)
There comes a point in everyone's life when all of the people around you start getting sick, getting pregnant, or dying in freak accidents — at least if you take a 47-year-old Mark Kozelek's word for it, as he spends ten tracks and 10,000 words here reconciling his cousin's death from an aerosol can explosion ("Carissa"), a 20-year-old kid's elementary school shooting spree ("Pray For Newtown"), and the inevitable devastation his mom's death will one day inflict upon him ("I Can't Live Without My Mother's Love"). The thing every absurd encounter and (un)timely death here shares is Kozelek's simultaneously haunting and comforting so-it-goes tone, his delivery implying that life invariably goes on after we die, and these spirits will survive in the singular Benji. — RACHEL BRODSKY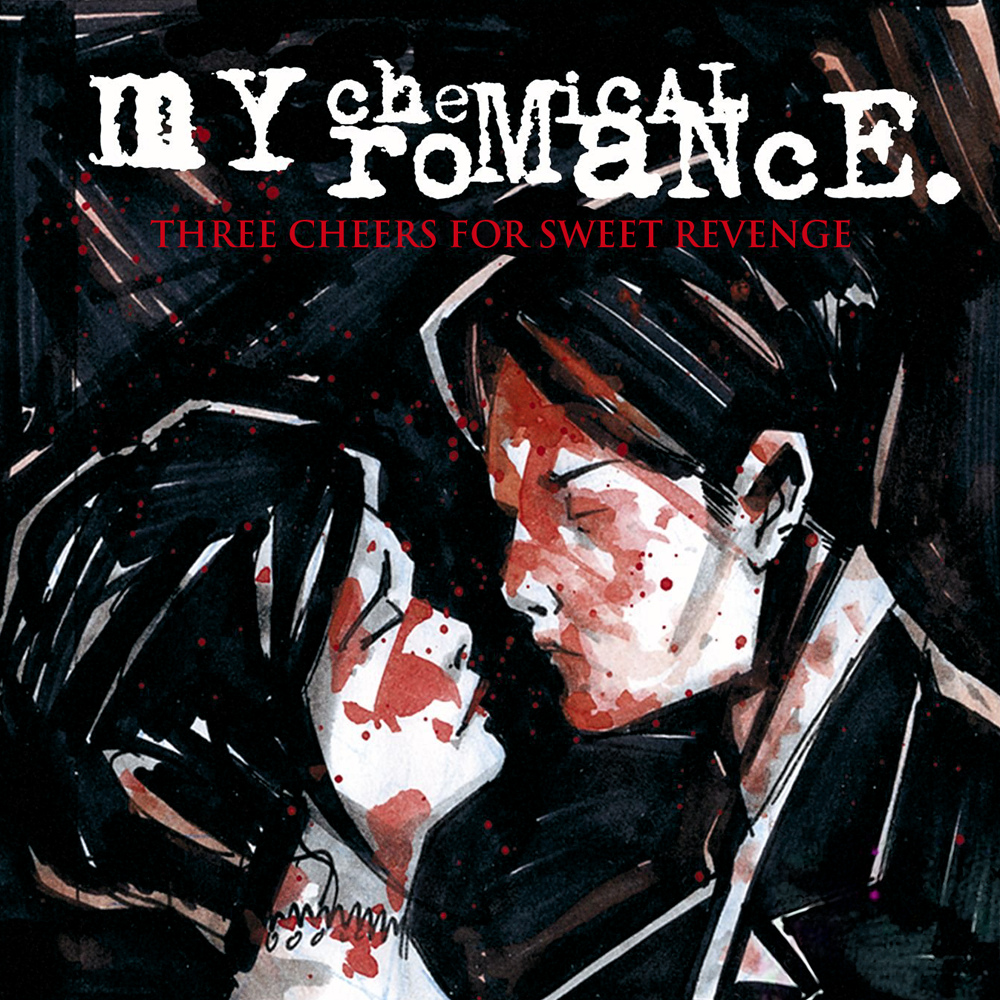 260. My Chemical Romance, Three Cheers for Sweet Revenge
(Reprise, 2004)
Refrain from snark about guyliner: MCR's second studio album is the nexus of the Smiths' mopey rockabilly, the Damned's goth-punk barnstorming, and the Cure's ink-dark moods. — ANNIE ZALESKI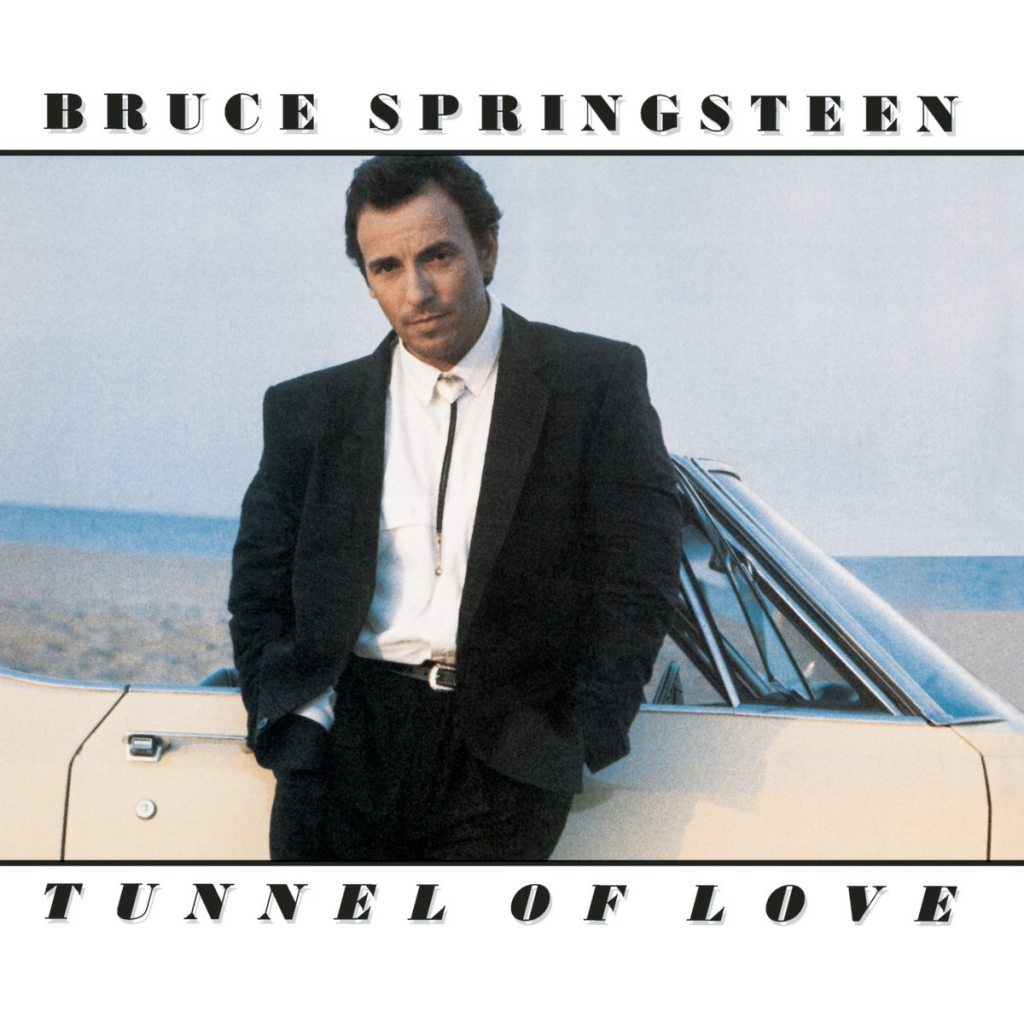 259. Bruce Springsteen, Tunnel of Love
(Columbia, 1987)
Bruce's Blood on the Tracks, denied a similar historical esteem for committing the cardinal sin of being a divorce confessional built as much around synths as acoustic guitar. But "Brilliant Disguise" is more brutally self-immolating than "Idiot Wind," "Tougher Than the Rest" more blood-pumping and heart-wrenching than "Shelter From the Storm," and "Walk Like a Man"… well, it's way better than "Lily, Rosemary and the Jack of Hearts," certainly. — ANDREW UNTERBERGER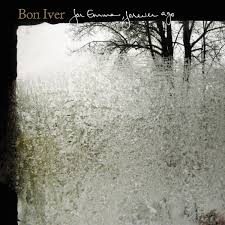 258. Bon Iver, For Emma, Forever Ago
(Jagjaguwar, 2008)
Tempting as it may be to think of Bon Iver's debut more as the source of a modern-day myth — bearded songsmith suffers breakups with his lady and his band, retreats to a woodland cabin to nurse his wounds, emerges with a life-changing masterwork — and less as an actual record, resist the lazy classification. Yes, the fable-worthy backstory makes for an intriguing elevator pitch, but the reason that origin arc started circulating in the first place is the heart-wrecking work it produced: a solitary set of nine carefully crafted folk tunes, red-eyed and soulsick but possessed of a cherished falsetto and a determination to find strength in sensitivity. — KYLE MCGOVERN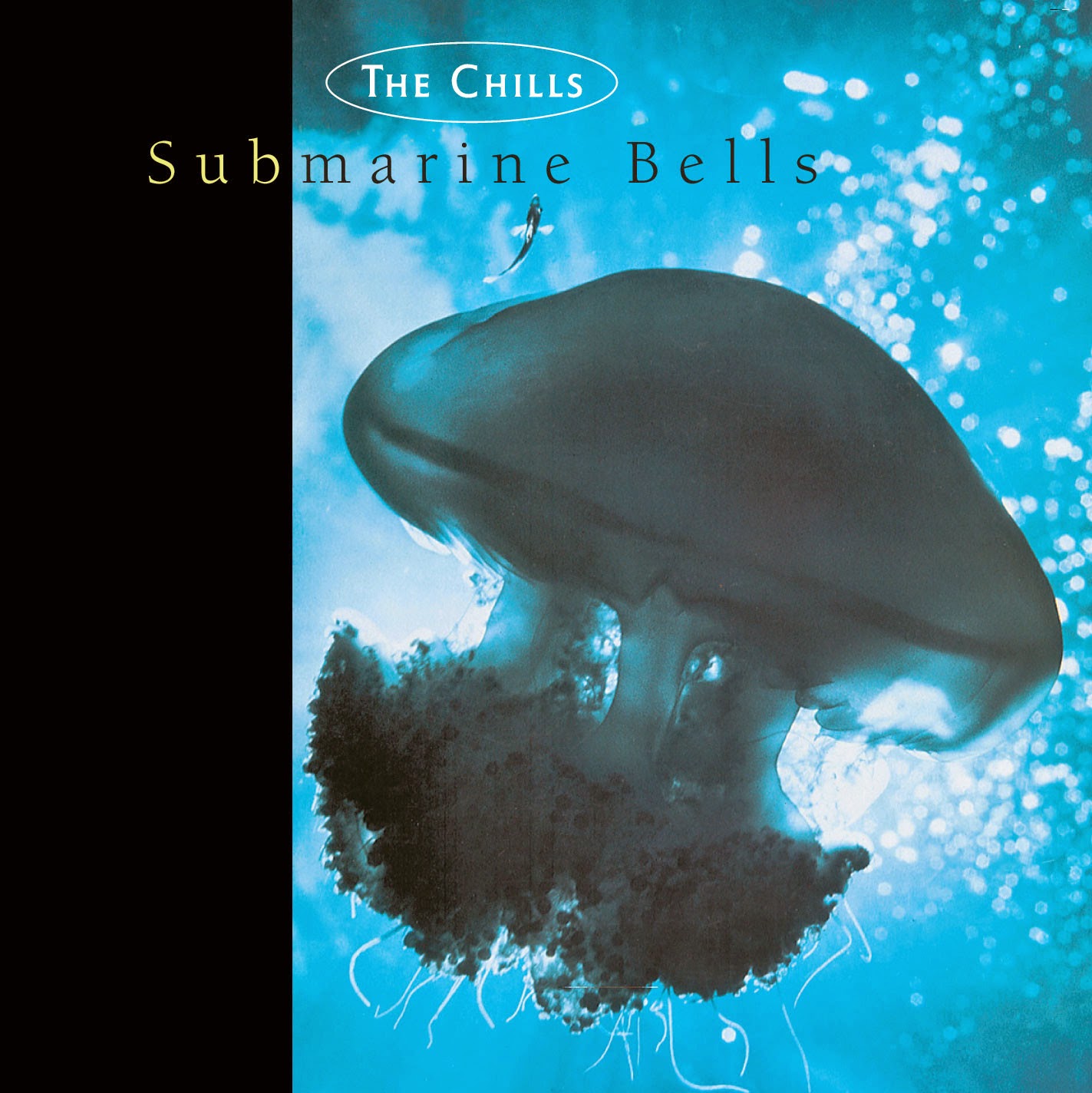 257. The Chills, Submarine Bells
(Slash, 1990)
Chills mastermind Martin Phillipps is a good salesman: "It's a heavenly pop hit if anyone wants it," he enjambs cleverly into the chorus of the Kiwi band's biggest mainstream flirtation, followed by the spiraling piano-down-the-rabbit-hole refrain of "Tied Up in Chain." The punk-paced "The Oncoming Day" and tremolo-induced trance "Singing in My Sleep" then pave the way for his finest composition ever, "I Soar," a seafaring ballad complete with synthesized pennywhistle. So if he sounds like he tosses off hook-stuffed tunes like they're morning papers, it's because for 35 perfect minutes in 1990 he did. — DAN WEISS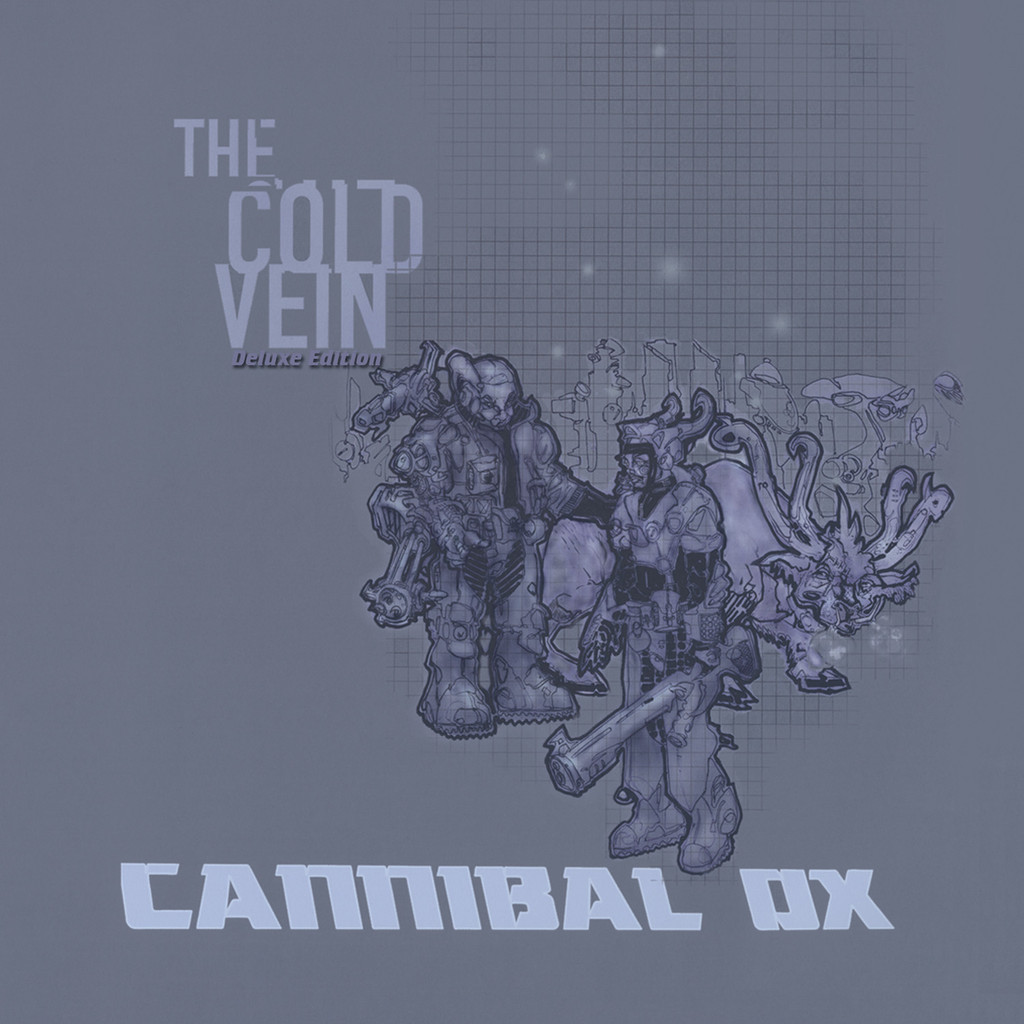 256. Cannibal Ox, The Cold Vein
(Def Jux, 2001)
Five mics weren't enough for Harlem MCs Vast Aire and Vordul Mega: They wanted 108, and you can hear the duo racking them up over 74 minutes of inimitable flow, endlessly quotable lyrics ("You got beef but there's worms in your wellington"), and retro-futuristic pinball sonics (courtesy of a never-better El-P) on debut album The Cold Vein, the closest thing the '00s had to a 36 Chambers revisit. If at first you don't succeed, try, try again, and that's why Cannibal Ox could afford to wait 14 years to issue a follow-up: They got it so very right the first time. — ANDREW UNTERBERGER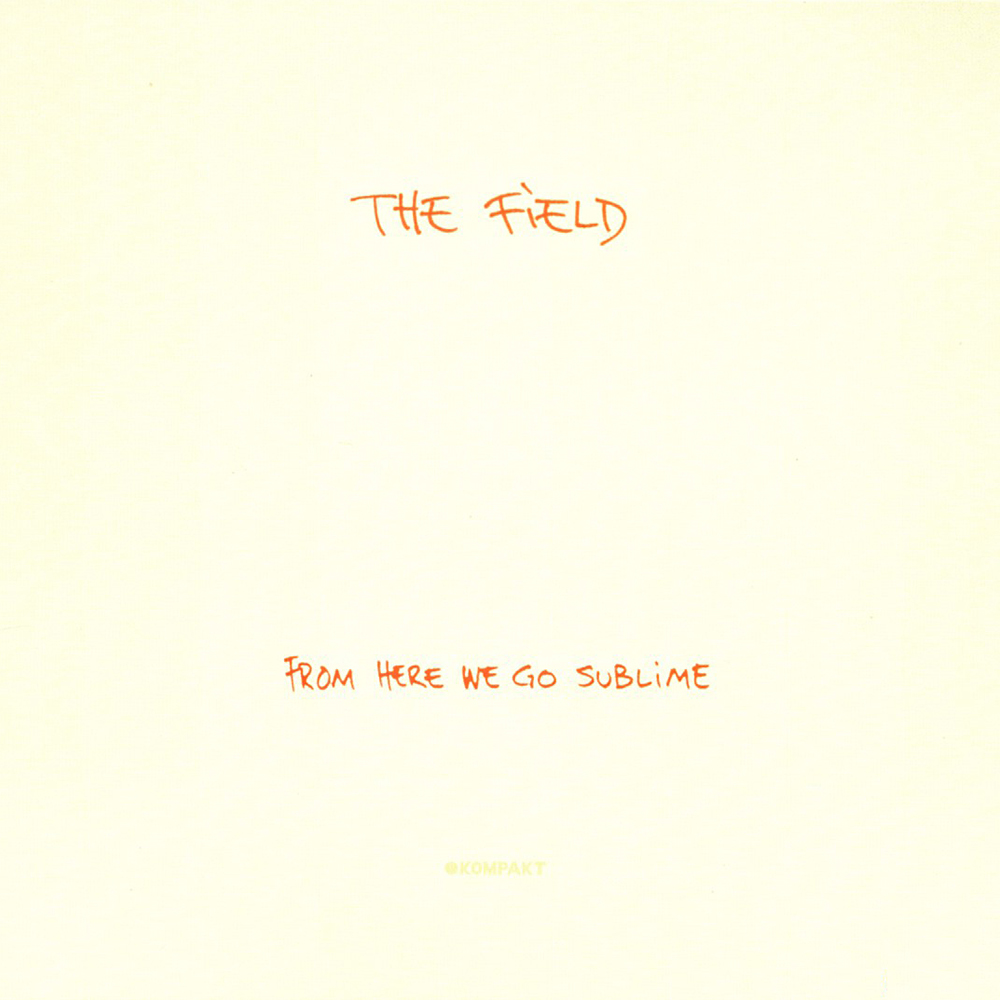 255. The Field, From Here We Go Sublime
(Kompakt, 2007)
As bracing as a cold front to the face, as mesmerizing as a pale sun looming over a serene ocean. For his full-length debut as the Field, Swedish techno pathfinder Axel Willner crystallized flickering beats, ambient washes, and diced-up samples (Lionel Richie, Kate Bush, and the Flamingos among them) to form an immaculate whole — an entrancing, glacial gem suffused with ecstasy and melancholy; a wordless rush of emotion that chills the blood even as it gets the pulse pumping. — KYLE MCGOVERN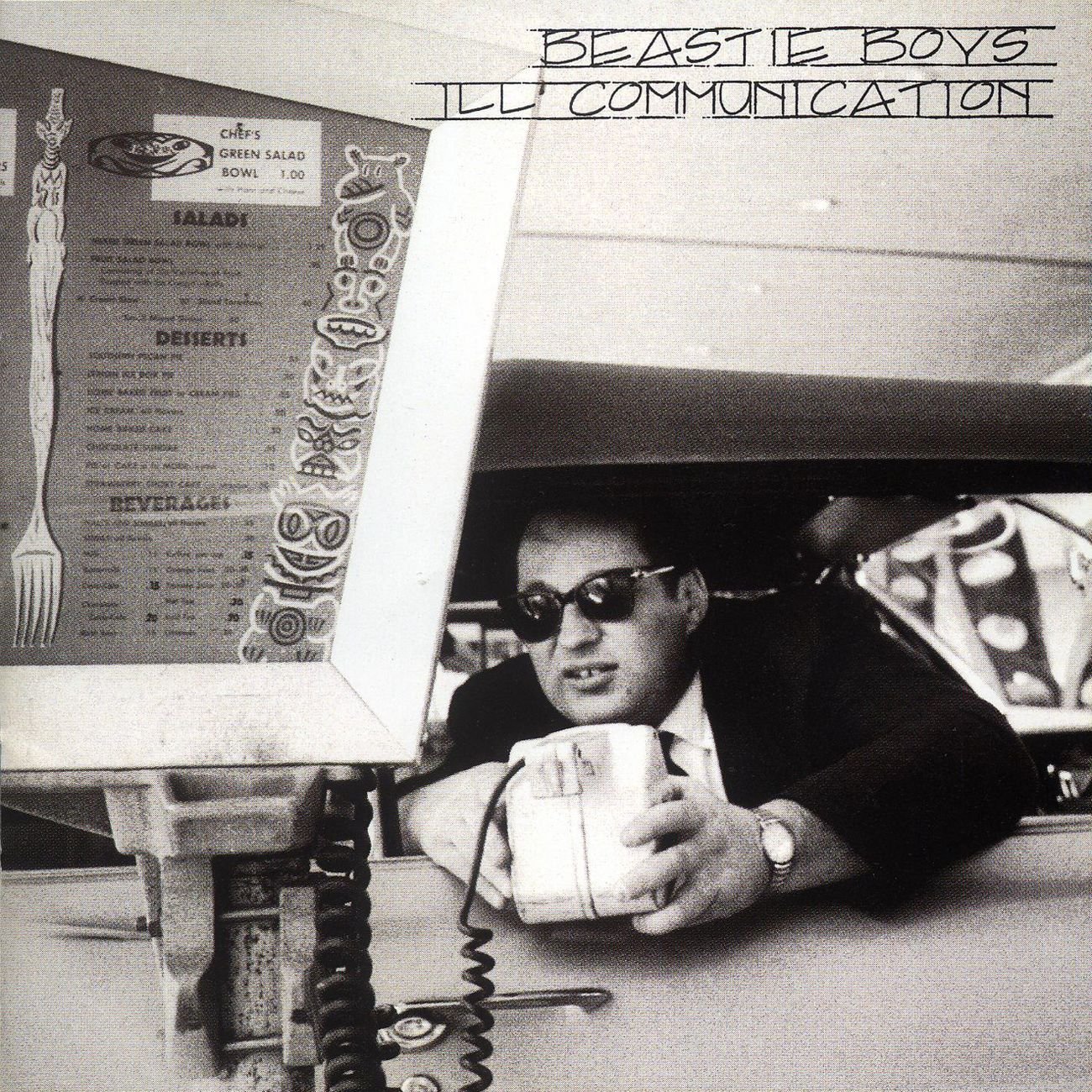 254. Beastie Boys, Ill Communication
(Capitol/Grand Royal, 1994)
Mike D, MCA, and Ad-Rock's fourth album is an anomaly in that it finds them digging in rather than moving forward. It captures the trio at their most lithe, serving up a pupu platter (hold the mashed potatoes) of styles — alt-hop, jazz-funk, Latin groove, punk — plus an ace Q-Tip cypher and the only truly great rap-rock song ever made. — CHRIS MARTINS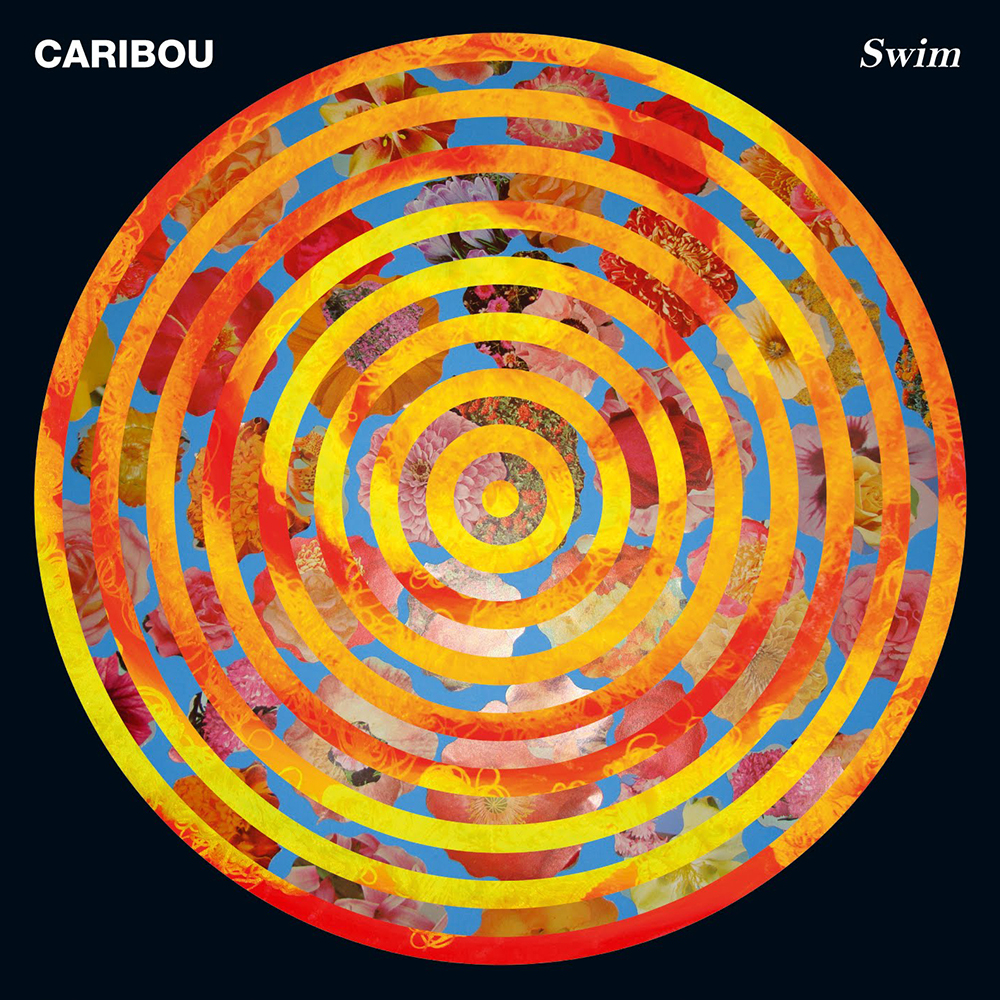 253. Caribou, Swim
(Merge, 2010)
Dan Snaith's third LP as Caribou recalls Studio 54 in its waning hours, as a sweat-crusted diva stretches her limbs and sheds a tear on the long walk home alone while the sun rises. Glimmers of Iberian partying hide beneath Swim's slick surface, but the clatter comes to a precipice when the pulsing keys and horns and flutes part ways to allow for a glimpse of what's been there the whole time: a little synthy sliver of humanity. — BRENNAN CARLEY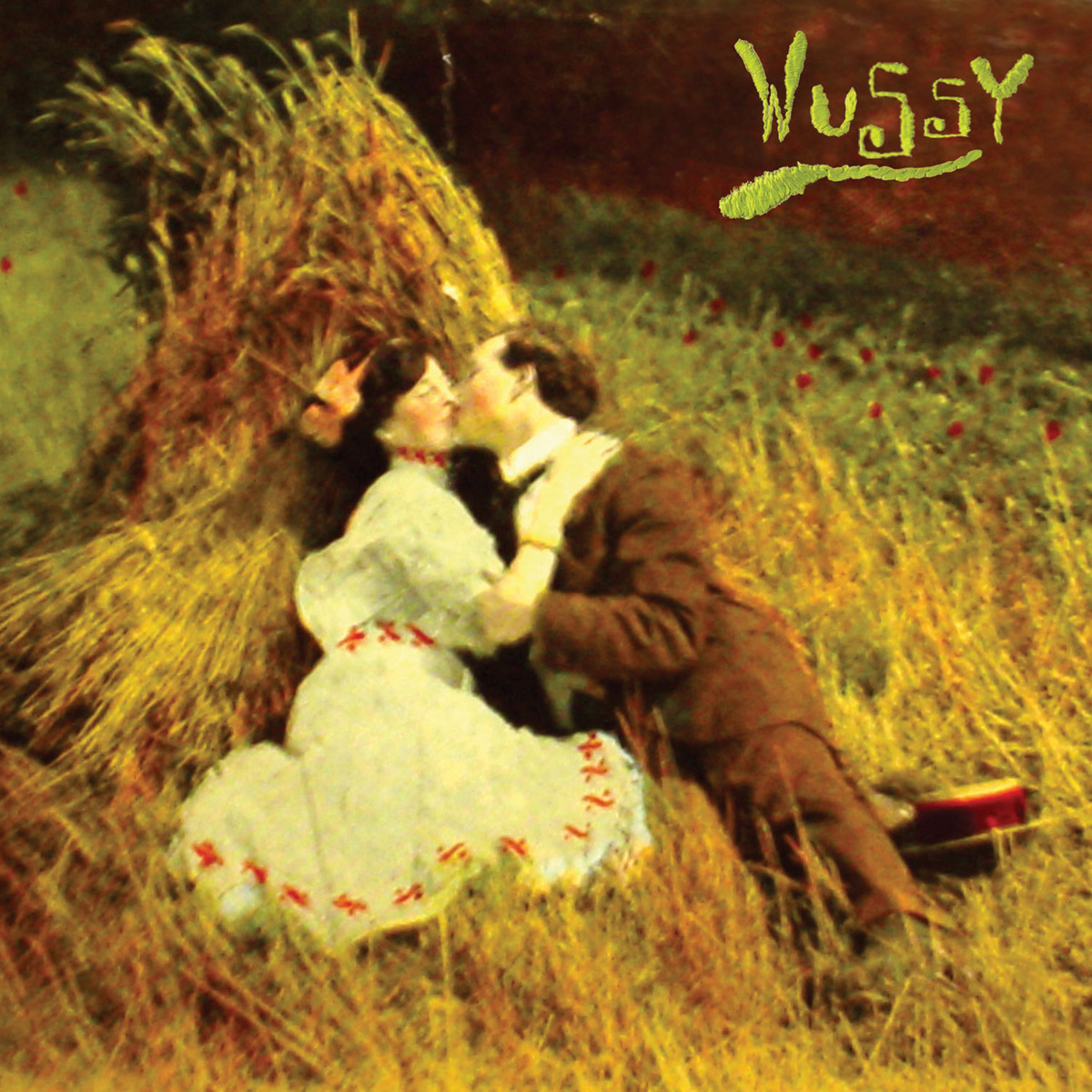 252. Wussy, Funeral Dress
(Shake It, 2005)
From the Ass Pony ashes and Lisa Walker's untapped melodic reserves, a songwriting project began its unkempt journey into semi-popular history with an 11-song catalog of unshowy literacy and blue-collar aestheticism. Lagging conversations establish the mood, garbage trucks on parade set the scene. Every detail still stings: three chords and heartbreak. — JASON GUBBELS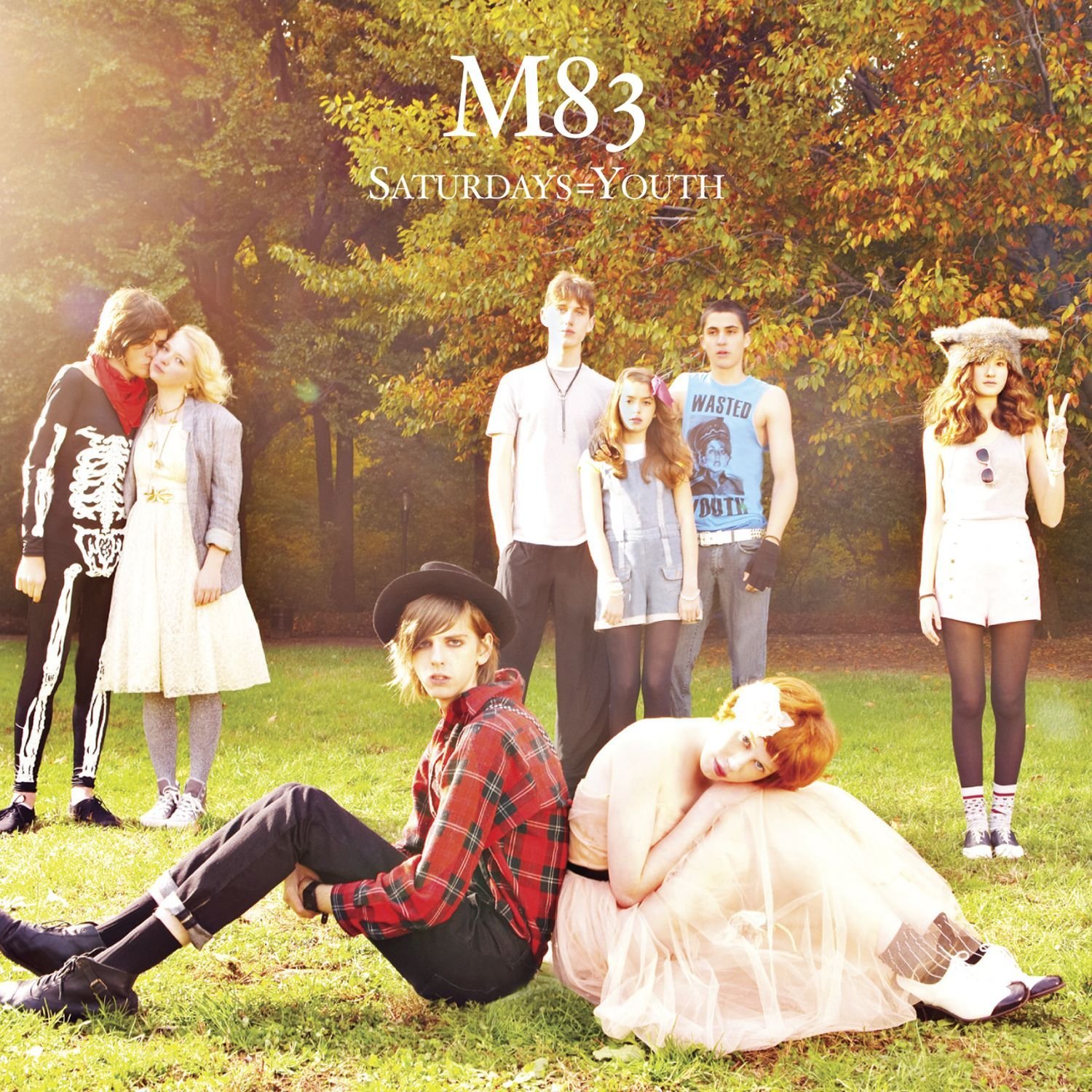 251. M83, Saturdays = Youth
(Mute, 2008)
The nocturnal intensity of Before the Dawn Heals Us had to give way to the morning eventually, and on follow-up Saturdays = Youth you can practically hear the blinds snapping out of the sun's way on the screaming synths and lush singalong hooks of the incandescent "Kim & Jessie" and "Graveyard Girl." Band leader Anthony Gonzales would soon O.D. on youthful nostalgia on the ensuing 2011 double LP, Hurry Up, We're Dreaming, but while M83 was only spending one day a week remembering playground fun, it was as sweet and satisfying as watching early-morning cartoons for the first time in years. — ANDREW UNTERBERGER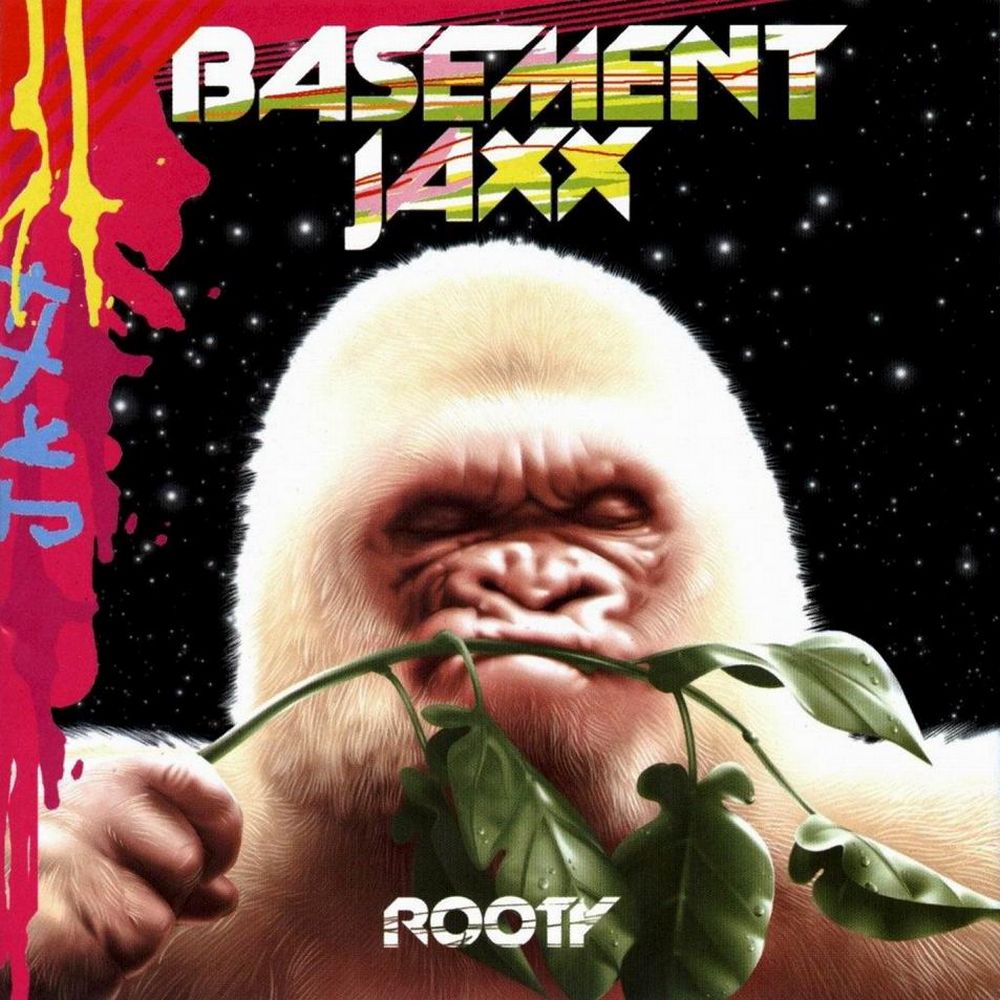 250. Basement Jaxx, Rooty
(Astralwerks, 2001)
The other high-profile sophomore release from a European house duo in 2001, Rooty hasn't survived to be namechecked by a generation of burgeoning bedroom- and stadium-EDM producers, but its vision for the future was as gloriously (and mindlessly) ecstatic as that of any dance LP this century. What the pummeling bliss of "Jus 1 Kiss" and the jazz-hands frenzy of "Do Your Thing" implied, the album cover and "Where's Your Head At?" video made clear: The albino apes had taken over, and the planet is now a much funkier place for it. — ANDREW UNTERBERGER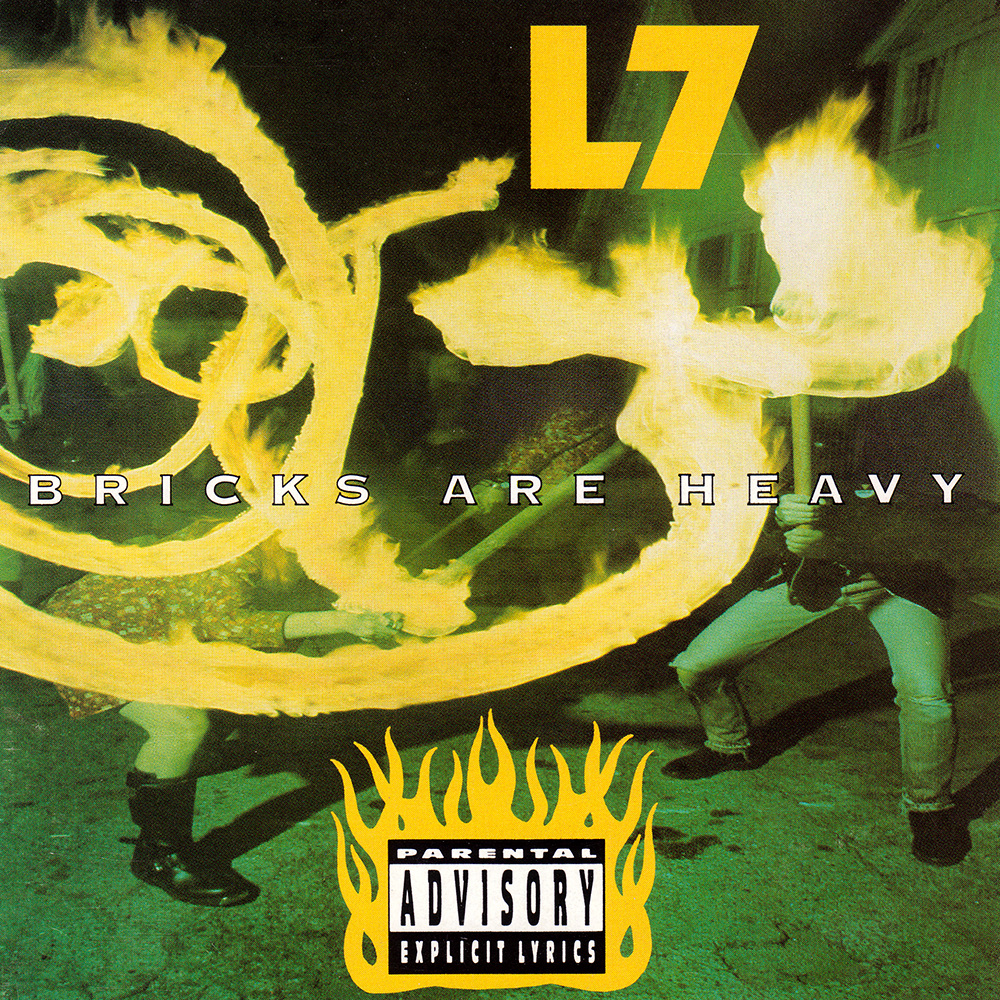 249. L7, Bricks Are Heavy
(Slash, 1992)
The inaugural Clinton era was great for grungy Lollapalooza stalwarts like L7, whose lyrical style amounts to a garbage plate of social commentary ("Body bags and dropping bombs / The Pentagon knows how to turn us on") with inching, buzzing guitars to match. Even with Butch Vig behind the boards, it still feels bizarre that the blocky crunch-pop fluke "Pretend We're Dead" became a hit, yet of-their-time screeds like "Diet Pill" and "Sh—list" remain as up-to-date as ever. — DAN WEISS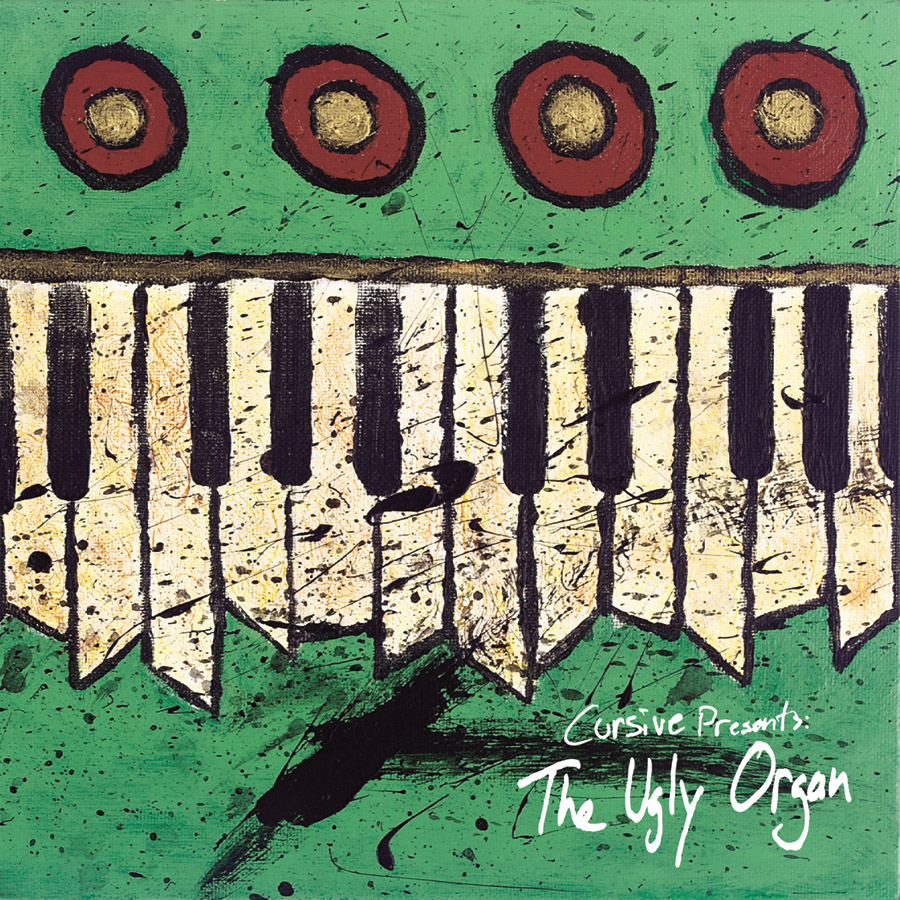 248. Cursive, The Ugly Organ
(Saddle Creek, 2003)
"My ego is like my stomach / It keeps s**tting what I feed it." OK, Cursive's subject matter on The Ugly Organ might be drearier than Omaha in February, but frontman Tim Kasher buttresses his sorrow with swelling strings (recall cellist Gretta Cohn's shivering solos), jingle bells ("The Recluse"), and, of course, the album's titular organ, making sexual frustration, post-separation misery, and general ennui sound uniquely exquisite. — RACHEL BRODSKY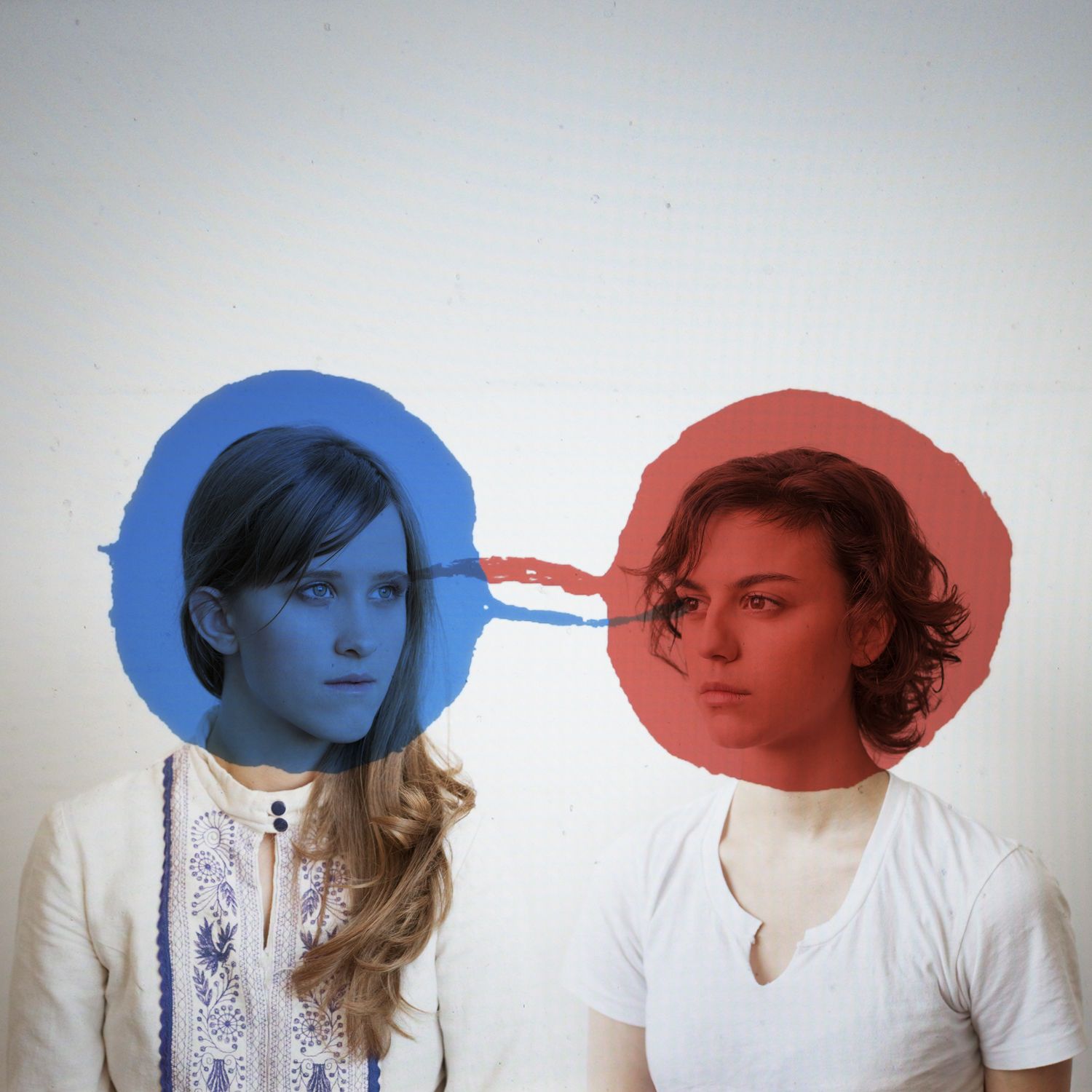 247. Dirty Projectors, Bitte Orca
(Domino, 2009)
David Longstreth's eccentricity is such a precise thing, and yet his masterstroke of an album is so difficult to describe. Flitting African guitar figures chase melismatic R&B coos through a soundscape of jagged time signatures and noisy flash-bangs, but beauty reigns still somehow, supported by the deeply felt grooves, warming strings, folksy nudity, and astounding vocals. These songs are as artfully made as austere museum pieces, and yet they're alive and full of color, almost athletic in their grace and strength of movement. And Longstreth's obsession with language is palpable as he cracks wise with odd lines like, "What hits the spot like Gatorade?" This, actually. — CHRIS MARTINS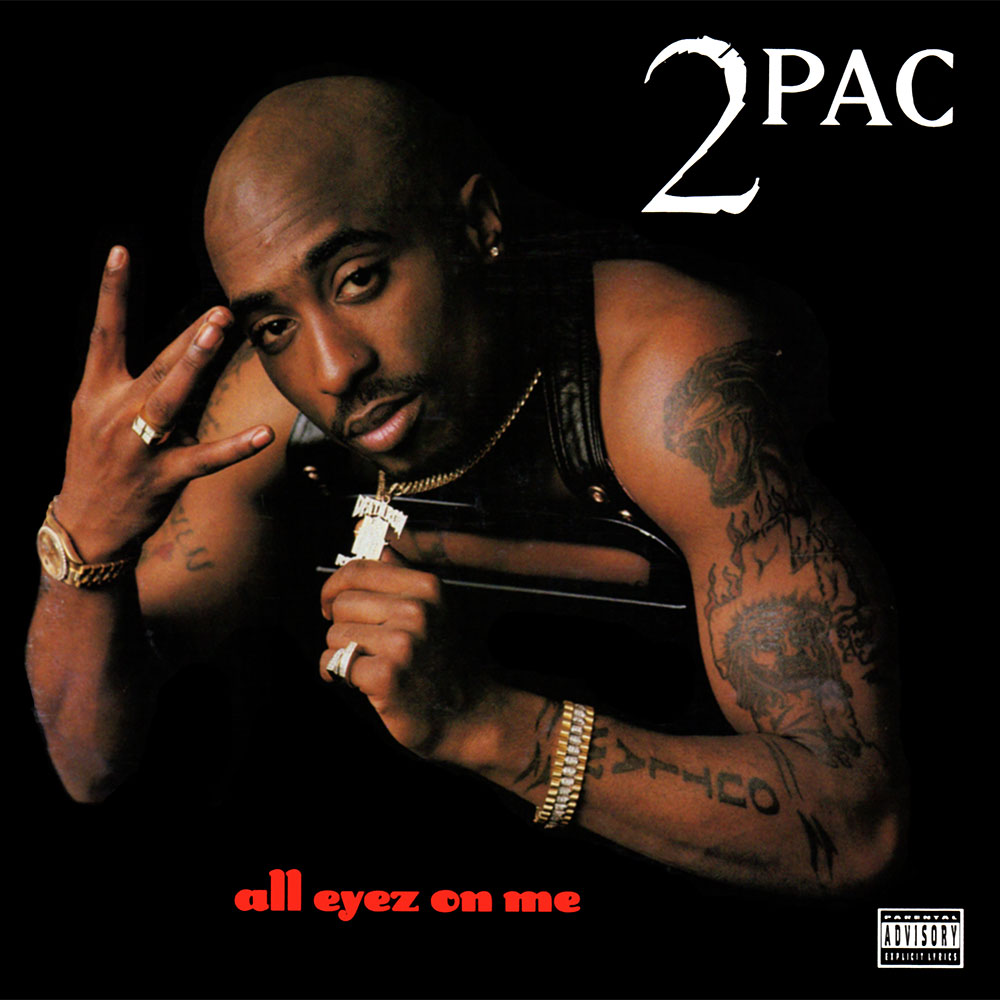 246. 2Pac, All Eyez On Me
(Koch, 1996)
The only real criticism to be levied against 2Pac's double-album masterwork is that there's simply too much of it — even Kendrick Lamar probably struggles not to zone out after he gets past "Picture Me Rollin'" on Disc 2 — but it's hard to complain much when there's so much brilliance here: id-strokingly irresponsible taunts ("Can't C Me"), out-on-bail party anthems ("California Love"), clear-eyed streetlife serenades ("Shorty Wanna Be a Thug"), and so much more. Hit skip every now and then if you gotta, Pac ain't mad at cha. — ANDREW UNTERBERGER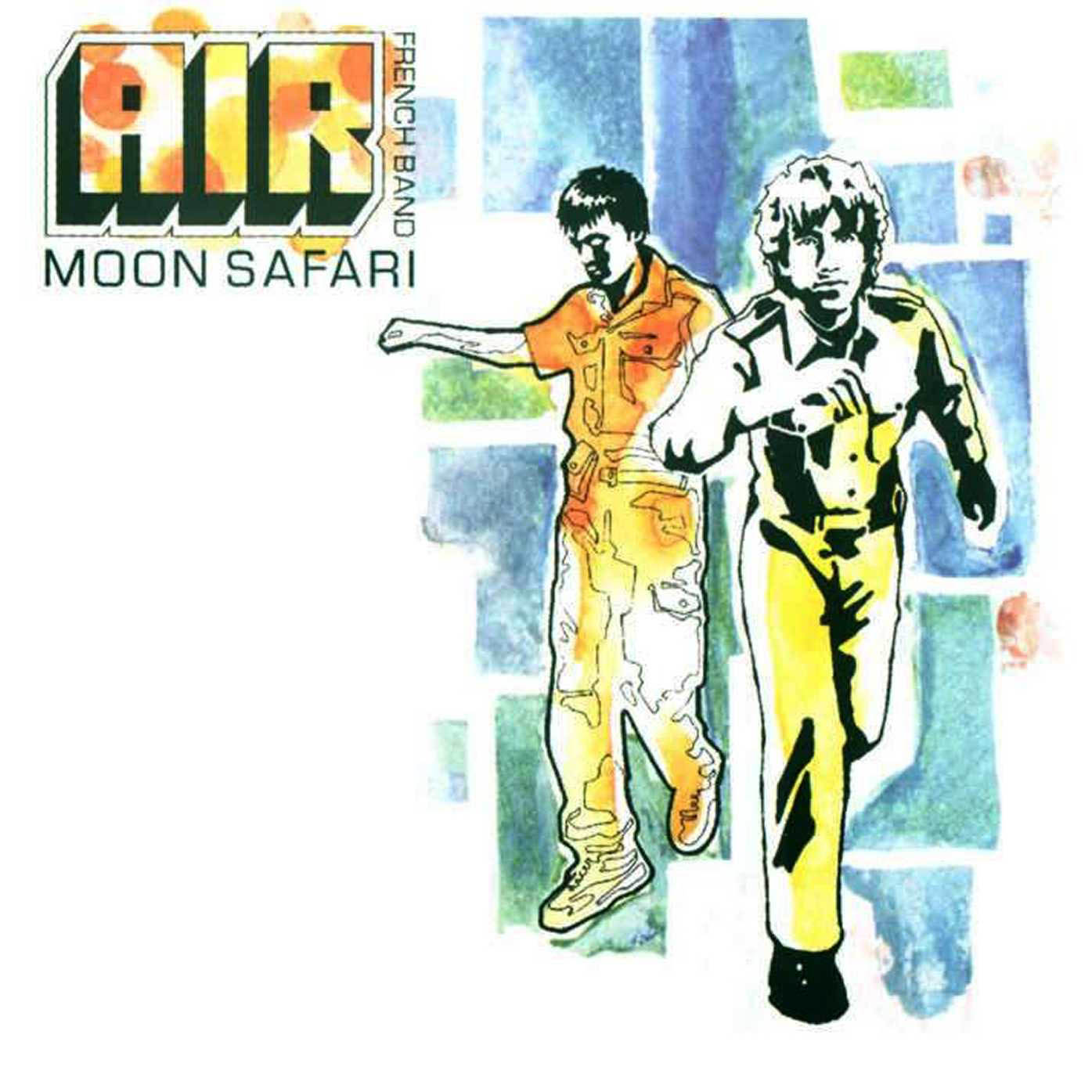 245. Air, Moon Safari
(Astralwerks, 1998)
Moon Safari's "Sexy Boy" may have reached more than a few listeners through a flurry of college-party pamphlets in 10 Things I Hate About You, but the legacy of Air's 1998 debut will forever float on its Auto-Tuned, surf-sampling cloud. "You make it easy, so watch me fall in love," guest vocalist Beth Hirsch sings over Nicolas Godin and Jean-Benoit Dunckel's bossa nova marimbas and gentle guitar plucks. No one has ever been as persuasive as the French duo sailing across soft-lit seas of muted horns and swelling accordion beds. — HARLEY BROWN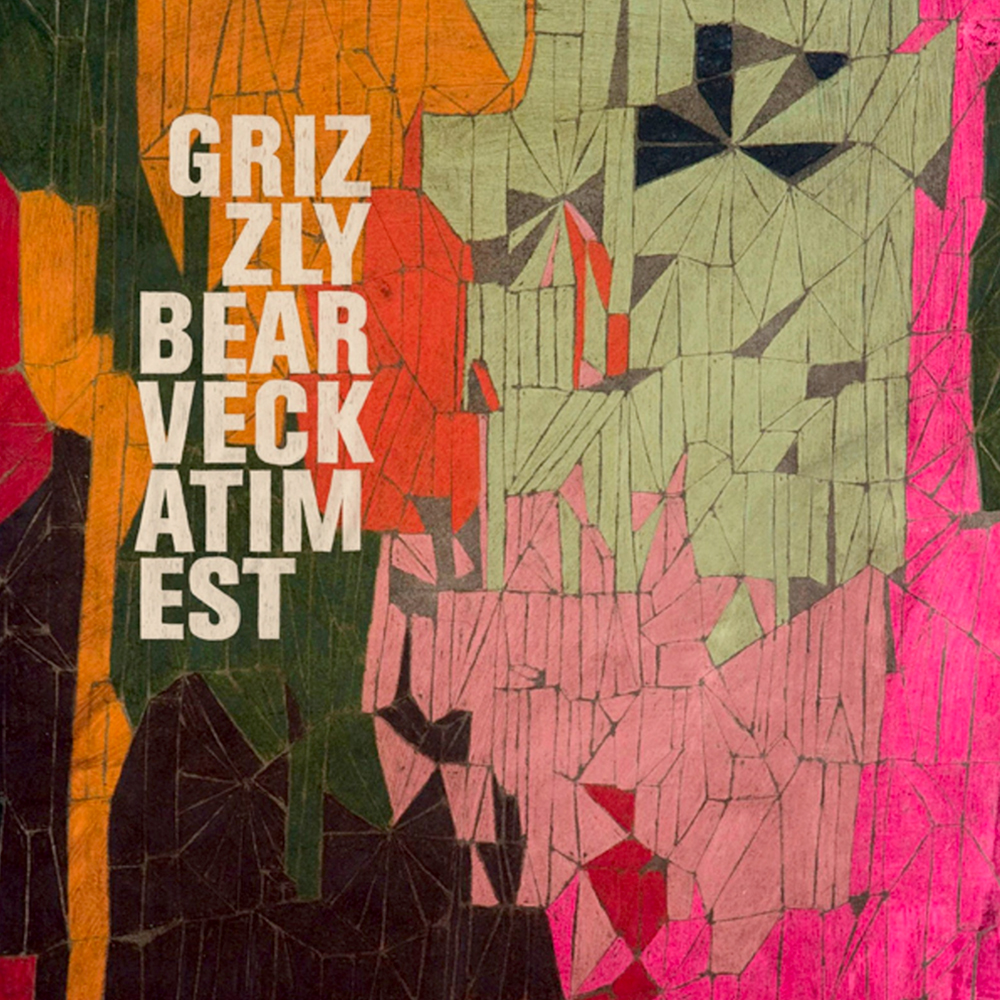 244. Grizzly Bear, Veckatimest
(Warp, 2009)
Knotty interpersonal dynamics meet mild-mannered professionalism — not the sexiest of selling points, but domesticity brings its own rich vein of drama. Consider Grizzly Bear's third LP a John Cheever story rendered as baroque-pop album: imbued with dusky, pastoral arrangements but gripped by the sort of interiority associated with the band's onetime base of Brooklyn. Composed even in its conflict, Veckatimest is a lesson on keeping up appearances: It's no accident that the collection's most chaotic moment — a blustery breakup track — bears the polite but delusional title of "I Live With You." — KYLE MCGOVERN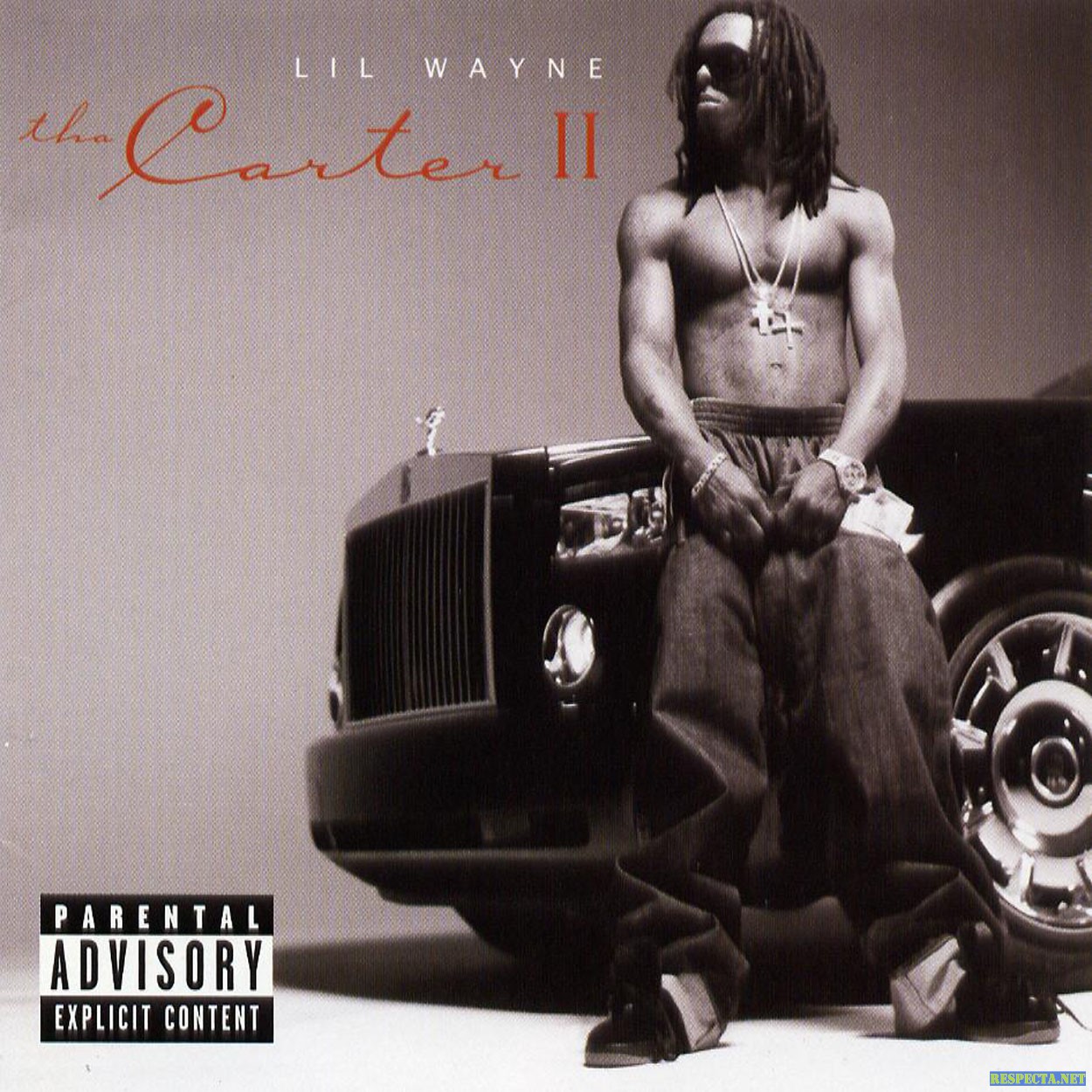 243. Lil Wayne, Tha Carter II
(Universal/Cash Money, 2005)
Mixtape purists (and Top 40 agnostics) who insist that Lil Wayne doesn't have a proper LP to rival his stellar non-album output need to reacquaint themselves with Tha Carter II. Weezy's fifth full-length — and predecessor to his pop crossover — indulges in its star's signature sprawl, but somehow the 22-track roster doesn't bloat. Best-of no-brainers (the siren-sounding "Fireman"), slick sweet-talkers (the soulful, Isley Brothers-aping "Receipt"), and minor flashes of brilliance (the laidback bravado of the "On tha Block #1" skit) all feel of a piece, part of the same chiseled monument otherwise known as the finest "Part Two" in hip-hop thus far. — KYLE MCGOVERN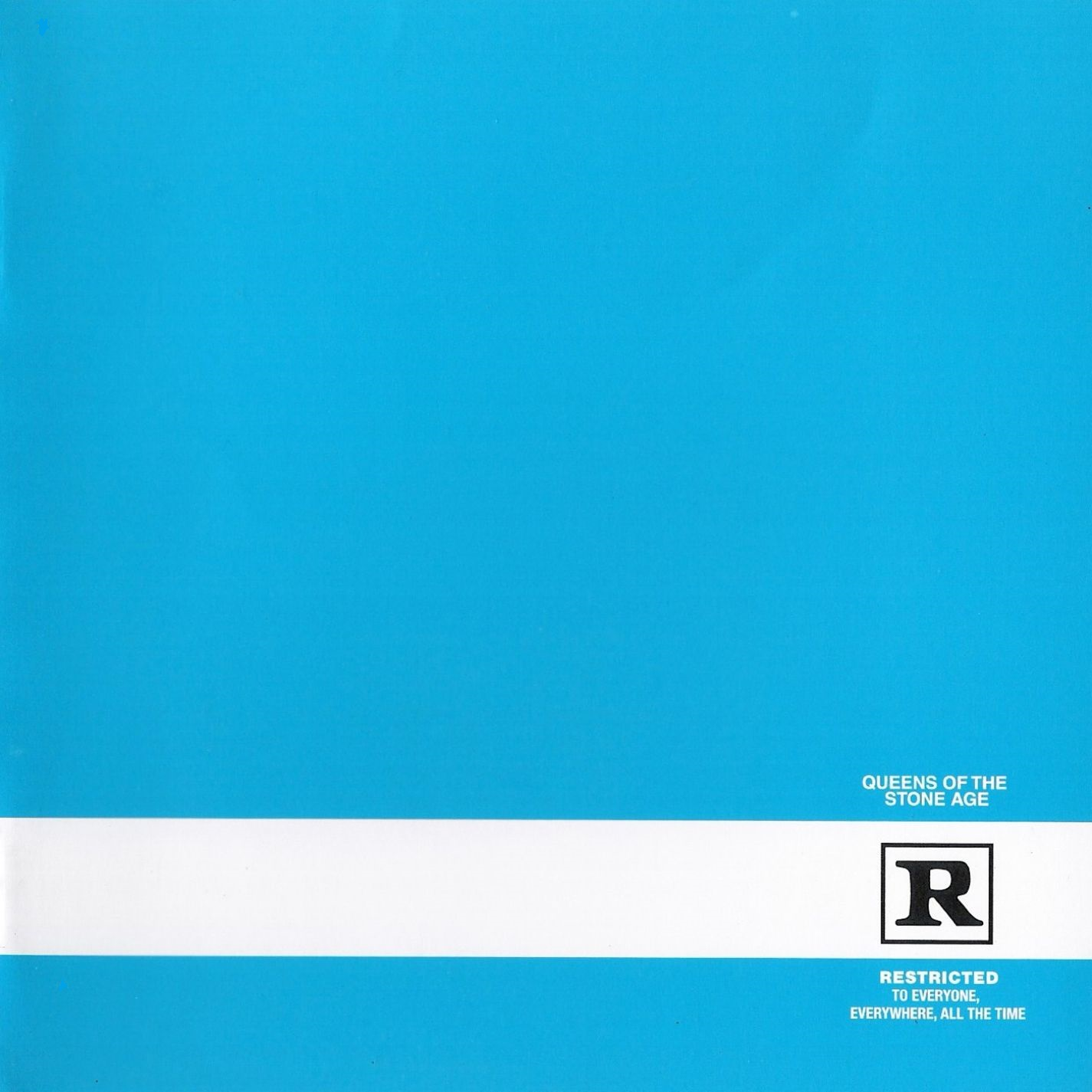 242. Queens of the Stone Age, Rated R
(Interscope, 2000)
On Queens of the Stone Age's second album, Josh Homme's post-Kyuss project shed the "stoner-rock" tag like a heavy cloak, revealing the gnarly glamazons beneath. Opening with the now-infamous narcotics checklist of "Nicotine, valium, Vicodin, marijuana, ecstasy and alcohol" (and c-c-c-c-c-cocaine) on "Feel Good Hit of the Summer," Homme takes full advantage of the record's MPAA-baiting title. He does so stylishly, strutting and thrashing — with the help of then-new bassist Nick Oliveri — through the swamps of love and other drugs. — HARLEY BROWN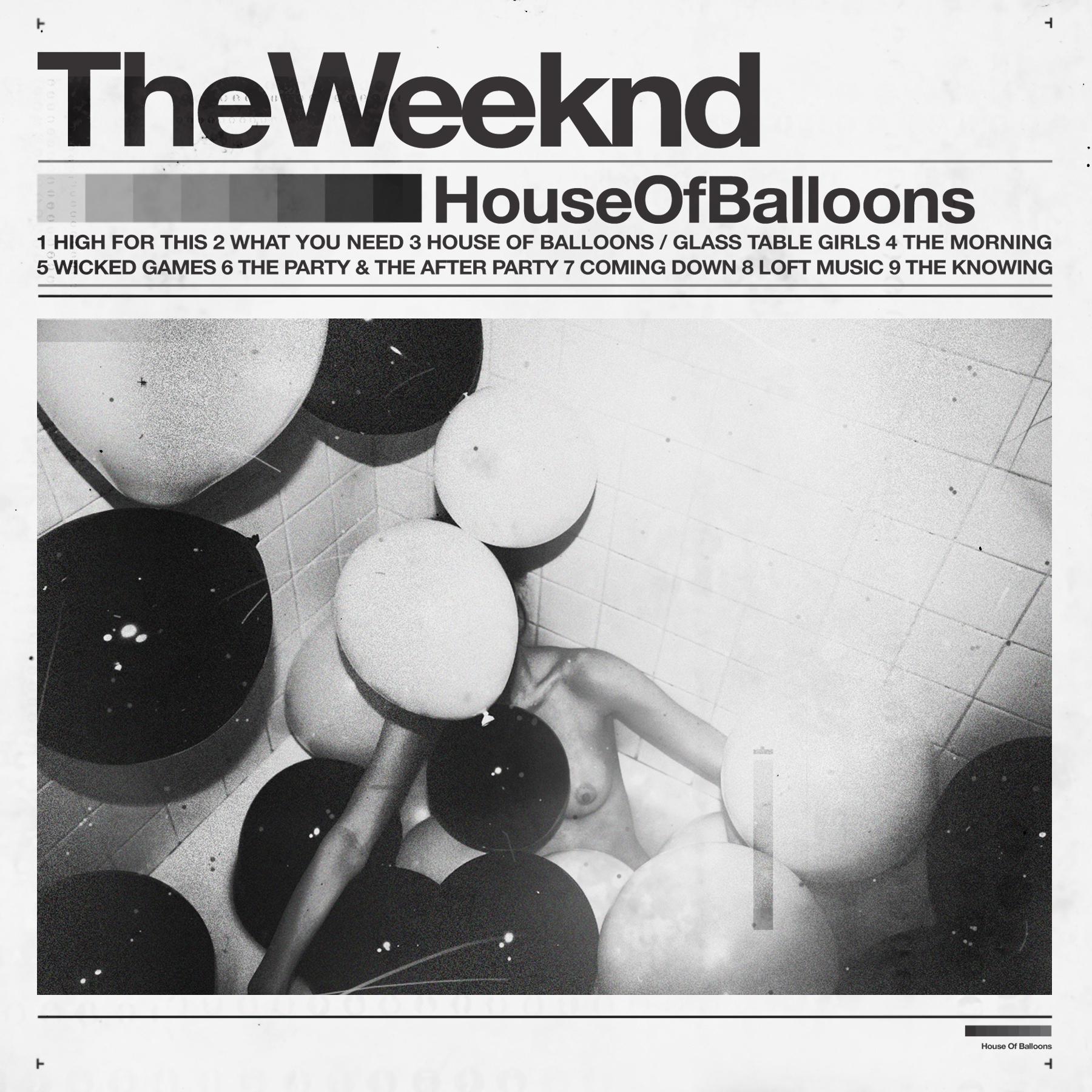 241. The Weeknd, House of Balloons
(Universal Republic, 2011)
Few artists have created as much mystique in such short order as the Weeknd; fewer still have killed it as quickly. What's lost in the subsequent sea of pale imitations (paging PartyNextDoor) is just how mind-blowing House of Balloons sounded on first listen in 2011, with countless moments — the crash-landing of the Siouxsie Sioux sample that propels "Happy House" into the electro-pop crackle of "Glass Table Girls," Abel's near-operatic wailing over the disembodied Beach House lift of "Loft Music" — still scintillating a half-decade later. — ANDREW UNTERBERGER