When the plane hits the tarmac, the fresh white of fallen kaniktshaq (the Eskimo word for snow) already fringes Anchorage. Mid-October. At the rental car counter, a Sasquatch-sized clerk with caterpillar eyebrows scrutinizes my driver's license.
"California, huh. Been to Alaska before?"
"No. But I read White Fang and watched at least half of the first season of Northern Exposure."
A half-truth. I've seen neither Northern Exposure, nor Insomniac — the other dramatic suggestion by people feigning help before I left. C'mon. The former was filmed in Washington state, the latter in British Columbia.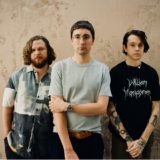 With the universal "real talk" expression, the employee lowers his head and raises his eyes at me. "You might want something with a four-wheel drive. Lot of ice and snow on the road."
After a round of fuzzy accounting, I upgrade from the fuel-efficient Toyota Camry to a Dodge Journey, a soccer mom-mobile satisfying my quota for stranger-in-a-strange-land automotive metaphors.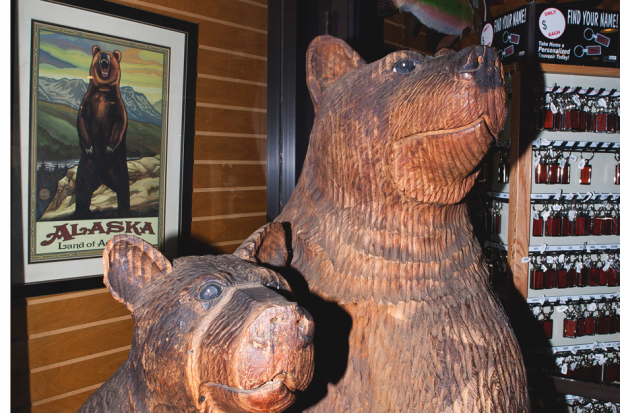 It's 11 A.M. and I'm driving past streets with names like Arctic and Northern Lights Blvd. The mercury is below freezing; the polar sun has an eerie platinum tint and sinks slow and sharp like a Poe pendulum. Natural gravity leads to downtown Anchorage, always spectral and post-apocalyptic, except on Friday and Saturday nights when it turns into the Anchorage Inlet incarnation of Jersey Shore.
Due to municipal fiat, the buildings are squat, a result of the city's flattening in a 1964 earthquake. The structures are largely an incongruent mix of wood-frame frontier-style and white-and-salmon stucco abominations from the Nixon era. The two principal exceptions are the Conoco-Phillips Building and the Captain Cook Hotel. The former is a 22-story gray glass Popsicle of a building, the largest in the state, and regional headquarters of Fortune 500 energy ogres. The drab Cook is named after the British explorer who briefly anchored in the Inlet eight months before being murdered by Hawaiian natives for attempting to take the King of Honolulu hostage.
A few blocks from the water, there is a decaying strip of furriers and chintzy souvenir shops hawking giant stuffed arctic wildlife, caribou hats, and jellied fillets of salmon. I enter a tobacco shop that also sells "Friday the 13th Knives" and read a sign they have displayed over the counter: "Aspirin Tax??? It appears that Obama is going to impose a 40 percent tax on aspirin, because it's white and it works."
The only sign of life is at the Alaskan Federation of Natives conference, currently mid-session at the Convention Center. (The native influence is ubiquitous in Anchorage, from the co-op selling quivut — musk-ox wool — to the ceremonial whale tusks at the cemetery.) A man at a rent-a-car counter tells me there will be traditional dances and costumes, but there are merely speeches on subsistence fishing and booths peddling turquoise necklaces and handmade dolls and seal-gut rain coats made with grass and yarn. The only theatrics come from a native in a windbreaker and glasses holding up a sign: "NO JOBS. PROFITS CREATE JOBS. VOTE ROMNEY/RYAN." An elderly Inuit clutching the hand of her two-year-old granddaughter shouts him down: "We don't support Romney. Not here."
There's no truth to the legend that dozens of synonyms for snow exist in the Eskimo and Inuit languages. This disappointment was partially allayed by the Kafka-like collection of native folklore that I picked up at a local bookstore. The titles of the stories in the collection, A Kayak Full of Ghosts: Eskimo Tales, include: "Killing People is Wrong," "The Spirit of the Shit-Pile," "Him-Whose-Penis-Stretches-Down-To-His-Knees," "The Brother-In-Law Who Became a Bear," and "Two Men, One Kayak." All tales are in the public domain and ostensibly fated to be adapted by gay porn, Pixar, or both.
"Alaska is manic depressive." That's the diagnosis parroted by everyone in Anchorage. The first person to tell me this is also my first interview, Daniella Cortez Alvarez, the wavy-haired entertainment editor for the Anchorage Press alt-weekly (circulation 25,000). "You spend your whole summer being like, 'The sun's out, I'm not sleeping until November,'" she says, her pale complexion already prepared for the imminently harsh weather. "Then in the wintertime, it's cold and dark and people lose their minds."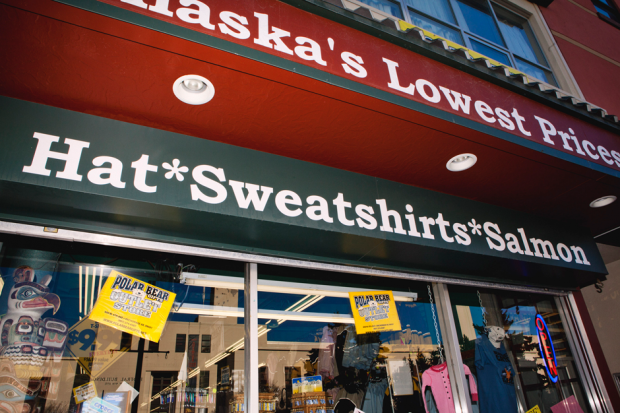 Before going full-time at the Press, Alvarez worked as a rape-crisis counselor. On the day I arrive, the front page of the Anchorage Daily News trumpets a decrease in crime, but an ignominious record of rapes — 283 in 2011 — three times the national average. Roughly a quarter of all sexual assaults go unreported nationwide and Alvarez tells me that the local criminal-justice system is still corroded by those who believe rapes occur because "the woman was asking for it." This week's Press cover story decries a heroin epidemic, stoked by the economic discrepancy between old-fashioned scag (sold at roughly $40 per tenth of a gram) and "Oxies" (Oxycontin), which run $140 a pill.
One salvation is, indeed, music. Everyone insists that the foul weather fosters a devotion to craft and a pioneer's approach to community. The indie-rock bands here in Anchorage all seem to share members, equipment, and engineers. But the isolation has led to the city's scene consistently being a decade behind the curve. During the '90s, Anchorage teenagers worshipped '80s hardcore bands like the Dead Kennedys and Misfits, Alvarez tells me. Local grunge bands sulk-rocked well into the millennium, like soldiers who hadn't been told the war was over.
"The Internet's allowed us to catch up to national trends faster than ever before," Alvarez says over lunch at a day-glo yellow café called Snow City. There are encaustic paintings of mountains, rivers, and lakes on the walls, and the staff comprises the same tatted-up waiters and ponytailed waitresses you'd see in Silverlake or Williamsburg (though my omelet contains reindeer — tastes like honey-smoked sausage.) "[But] there's still a gap," Alvarez continues. "People are only now getting into bands like Fleet Foxes."
Almost everything but fish and oil has to be imported — including bands. National tour itineraries don't include Alaska. The flight is long and expensive, and only Anchorage and Fairbanks and maybe Juneau can support a mid-sized show. So artists at their peak rarely pass through. When I joke that it must be an ideal setting to catch the Goo Goo Dolls, Alvarez tells me that they were here last month. Sell-out.
This scarcity of live music has created a permanent demand. Everyone remotely interested in seeing bands wants to see everything because there's a chance the act will never return. Metal heshers attend Garth Brooks concerts. Nostalgia lingers from No Doubt's bravura performance in 2000. The Cold War Kids are treated like they actually ended the Cold War. No less than five people breathlessly invoke next month's Portugal. The Man homecoming show. Still, Anchorage itself has mostly churned out nothing but metal, bluegrass, and bar bands with high aspirations and no expectations.
But neutral observers, bands, and promoters agree that there have been measurable cultural tremors in Anchorage lately. Beyond music, tax credits have stirred an incipient film and commercial industry. There have been a half-dozen Alaskan wildlife reality shows in the last two years (Deadliest Catch, Flying Wild, Sarah Palin's Alaska), with more in production. Not quite a movement, but there is the sense that for the first time, it's not mandatory for creatively inclined Alaskans to migrate to places where "putting a bird on it" doesn't mean shooting it, stuffing it, and placing it on a mantle.
Despite that, Alaska's reputation (or lack thereof) precedes it. Last month, The Awl ranked Alaska 47th out of 50 states for its musical contributions. As I write this sentence, the most famous Alaskan pop event of 2012 was a Pitbull visit to the Walmart in Kodiak (population 6,300). The trip stemmed from an Internet meme-scheme to exile the pop-reggaeton groan to the most rural spot imaginable. The people of Kodiak were so excited that they presented him with the key to the city and a survival kit that included bear repellent.