It's been a busy 2020 for Travis Scott.
The rapper has collaborated with a number of artists — including Kanye West's "Wash Us in Blood" — contributed another to Christopher Nolan's Tenet and currently has a collaboration with McDonald's that's ongoing.
But, Scott is releasing another new tune on Friday (Sept. 25) on Epic/Cactus Jack. Titled "Franchise," the tune features cover art by artist George Condo. If it looks familiar, there's a good reason why. You may best remember Condo for his work on West's My Beautiful Dark Twisted Fantasy and you can see what the artist has cooked up below.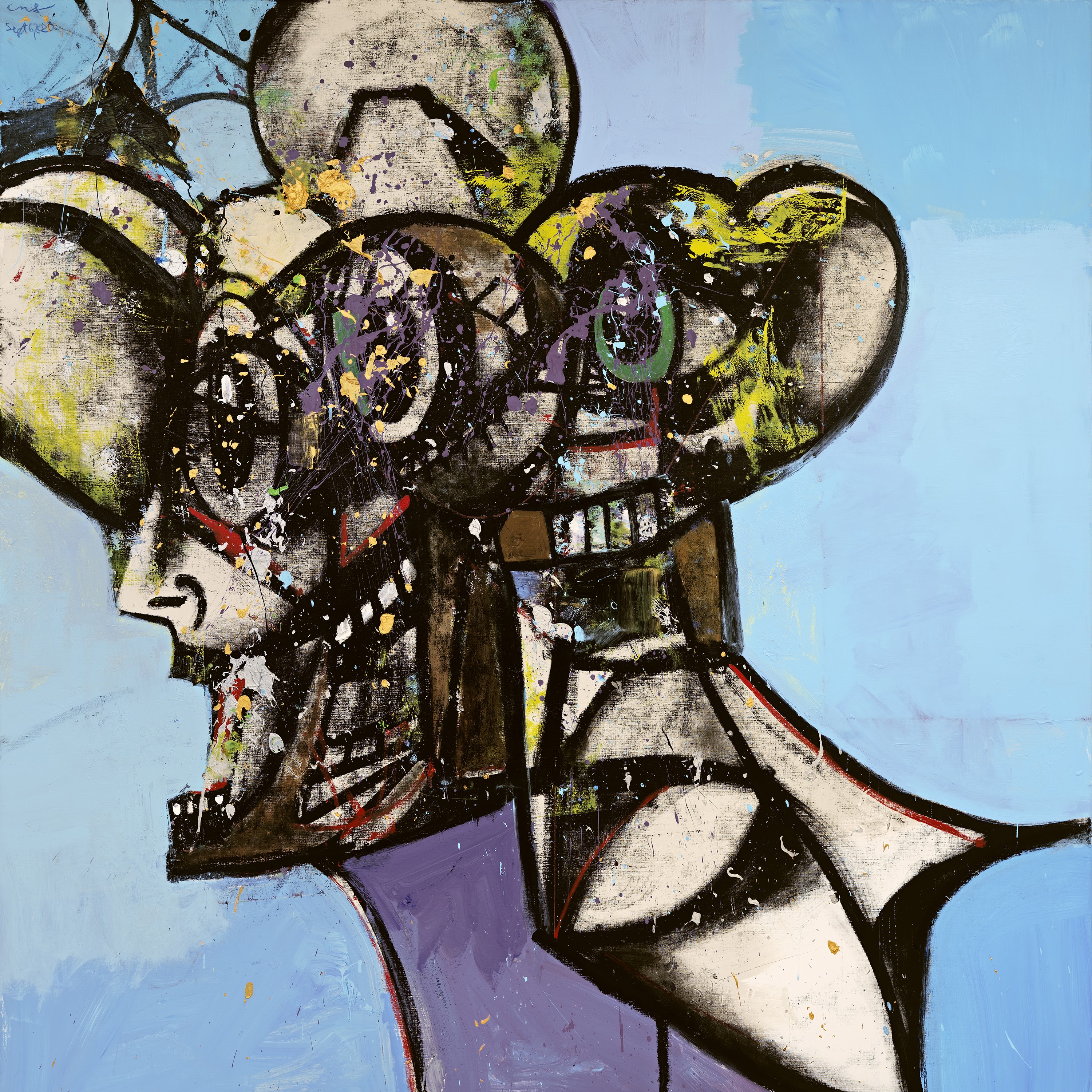 You can preorder the cassette and/or CD single here.