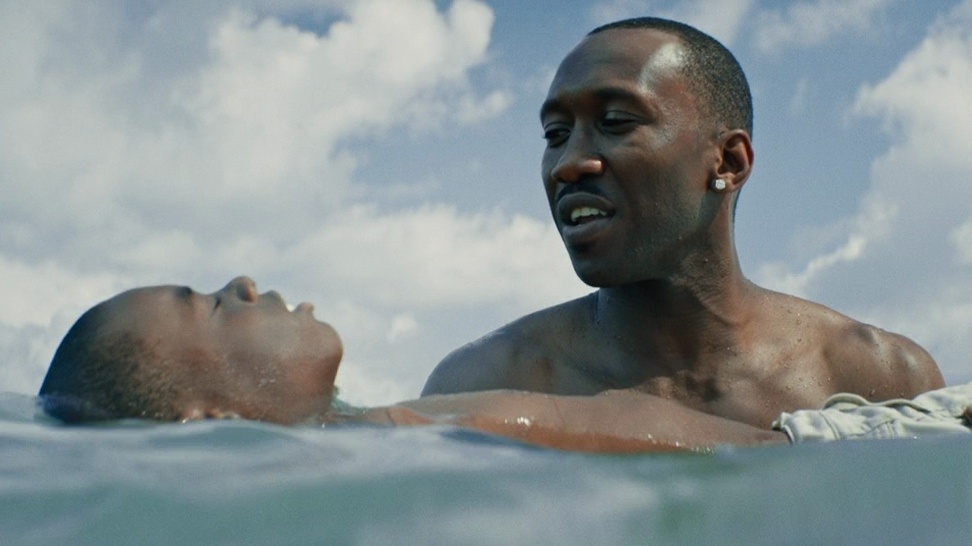 Moonlight (2016)
The title of the play that serves as the inspiration for Barry Jenkins' 2016 film Moonlight—In Moonlight Black Boys Look Blue—perfectly evokes the bittersweet, dream-like tone of the movie. Set in Miami, Moonlight is a complex and heartbreaking coming-of-age story which offers snapshots of its protagonist Chiron during three different and pivotal stages of his life: childhood, adolescence, and adulthood. Throughout Chiron's maturation, we see him struggling with his sexuality while being bullied both by his peers and his drug addict mother Paula (Naomi Harris). However, he develops a touching friendship with a neighborhood dealer named Juan (Mahershala Ali) and his partner Theresa (Janelle Monae), and during his time with them, he seems to feel worthwhile and free to be himself.
Moonlight has many harrowing moments, but Jenkins never defaults to a cliched, torture-porn-like portrayal of life in lower-class black America. The writer and director offers a sensitive and nuanced perspective on life in Liberty City, offering a meaningful context for its scenes of violence. Moonlight was labeled at the time as a movie about a gay black man's coming of age, but Chiron's struggles with his sexuality are merely one aspect of his crisis of identity, and the film's larger exploration of Black masculinity. For much of the movie, Chiron is unsure of everything about himself because his environment has dictated so much of what he believes he is supposed to be like. By the time we reach the film's finale, the real victory is the fact that he finally feels able to say how he feels instead of keeping it bottled up.
Of course, Jenkins' gorgeous visual poetry is a large part of what makes Moonlight so distinctive. He creates a beautifully glazed, sweaty vision of Miami—towering palm trees, tricked out cars, and endless lonely highways—that feels like a love letter to the city, and Florida more generally. He also uses light expertly, framing his actors' faces in ways that enhance their pain and vulnerability. In the scene in which Chiron asks Juan and Theresa about his mom's drug use, Mahershala Ali's face says more than anything in the script. The way in which Jenkins' camera captures Juan's discomfort and heartache during that exchange results in the film's most powerful moment. —ISRAEL DARAMOLA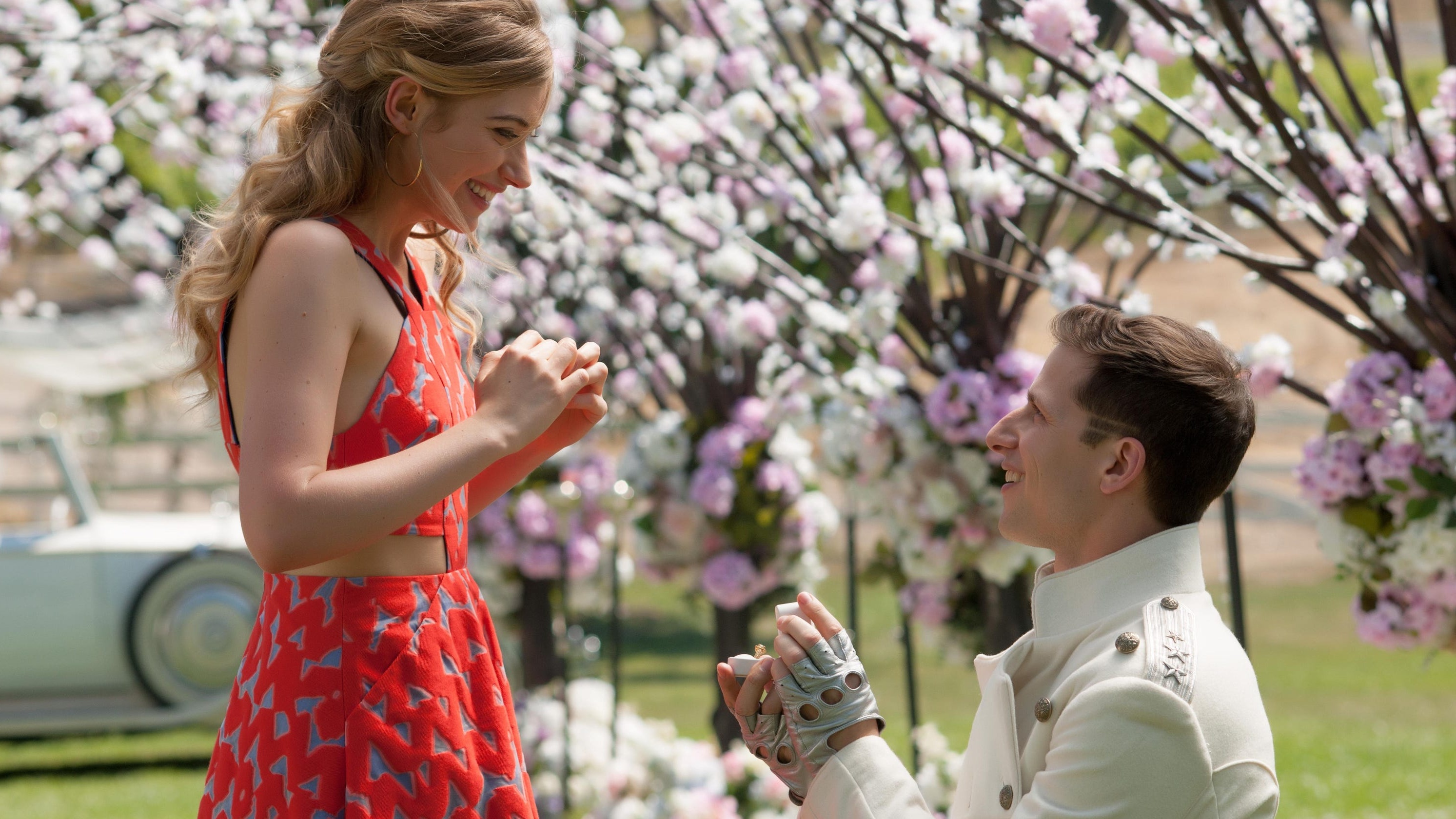 Popstar: Never Stop Never Stopping (2016)
In the second half of the 2000s, Andy Samberg taught network television the concept of "going viral," thrusting Saturday Night Live into its future existence as a well-funded YouTube channel that also happens to broadcast on NBC. Eventually, his comedy group The Lonely Island cemented itself as one of the great breakout successes in the show's long history, using its 2005 Digital Short "Lazy Sunday" as a launching pad for a full-fledged musical act that hit the pop charts with parodies featuring guests like T-Pain, Akon, and Kendrick Lamar. SNL has birthed feature films out of far less than this, and so a Lonely Island movie was inevitable. It seemed like an obvious on-ramp to wider post-TV stardom for Samberg, who the group originally existed to elevate when it was just an experiment hatched by three friends who were still low on Lorne Michaels' list of priorities.
The group's eventual film, 2016's Popstar: Never Stop Never Stopping, ended up arriving years after the group's commercial peak in the early part of the decade. All of the group's members had since become respected actors, writers, and directors in their own right, and Popstar demonstrates the way in which their skills had only been sharpened since the days of "I'm On a Boat" and "Dick in a Box." It is one of the best comedies of the decade—a perfectly smart-dumb satirization of a time in history where the pop-culture-industrial complex was supporting doofuses like Justin Bieber and Macklemore. The latter artist, who is borderline-forgotten now, takes the brunt of one of the film's best gags: a new single from Samberg's character Connor4Real innocuously named "Equal Rights." The track is a brutal riff on Macklemore's 2012 single "Same Love," which opens with the rapper explaining that he thought he was gay as a kid because he was good at drawing, but is actually straight. Connor4Real's song takes Mackelmore's weird distancing and blows it into a deranged, frenzied homophobia, which is much closer to how lots of gay people took "Same Love" than Macklemore would like to think. 

Within the context of Popstar, the song highlights the deep insecurity that motivates Connor4Real: a fear of being revealed as a talentless prop. This pushes him toward pursuits like teaming up with an appliance brand that blasts his music every time a homeowner opens his fridge and attempting a magic trick that leaves him naked on stage. It's the latter bit which begets the film's most pointed and piercing parody: a version of TMZ called CMZ where a bunch of airheads, led by Will Arnett as Harvey Levin, one-up each other's maniacal but hollow laughs while sipping from increasingly large coffee cups. Popstar has the right targets, and does not spare them. —JORDAN SARGENT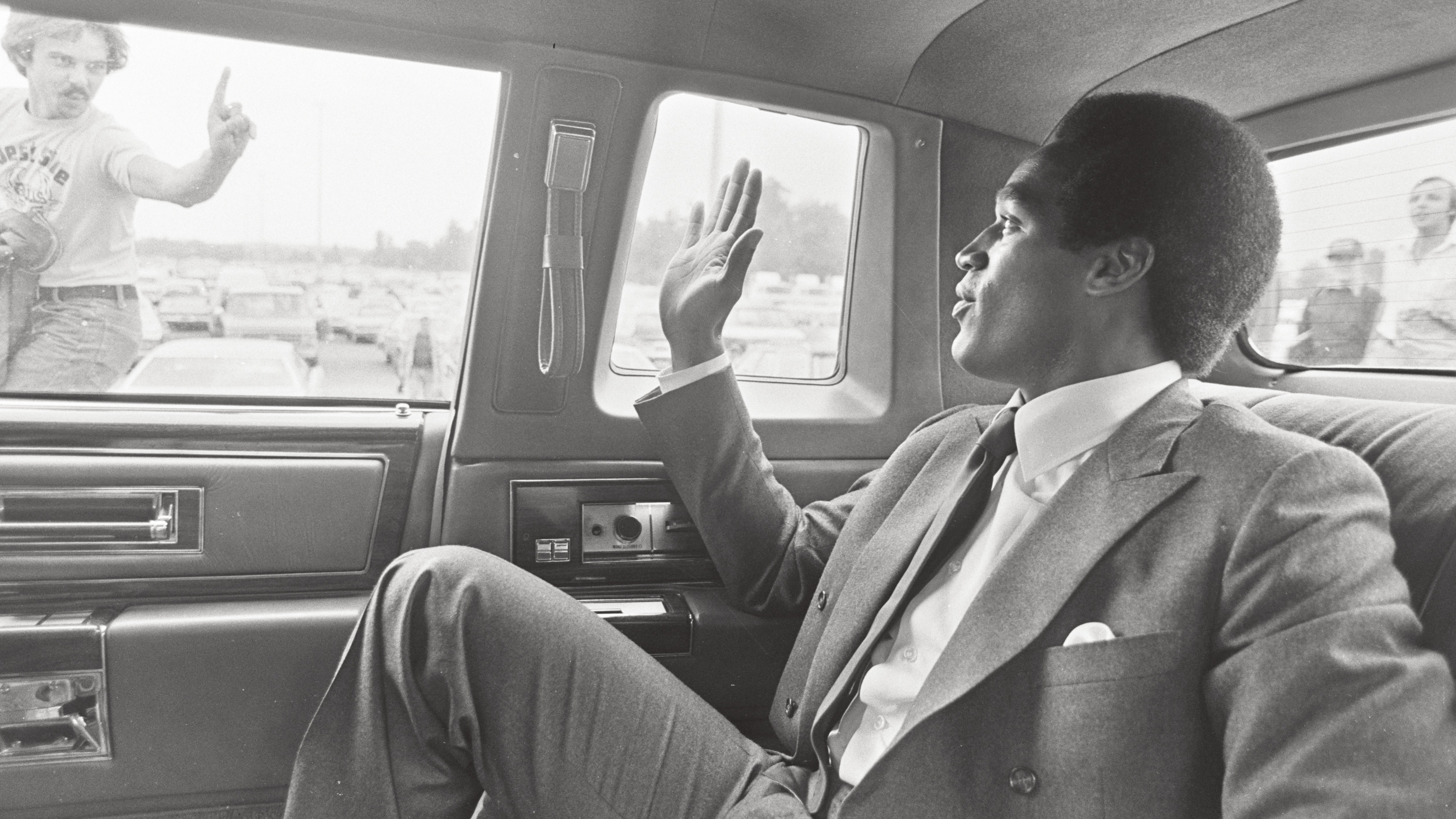 O.J.: Made in America (2016)
From the beginning, the O.J. Simpson trial was as much a cottage industry as a criminal proceeding, crawling with opportunists and talking heads—some of them working for the prosecution or defense teams—who were acutely aware of what all the available television air time could do for their bank accounts. This phenomenon was chronicled at the time by The New Yorker's Jeffery Toobin, who commented on this unprecedented symbiotic relationship between the press and justice system while also participating in it. His book on the case, the wonderfully written The Run of His Life: The People v. O.J. Simpson, was the basis for Ryan Murphy's scripted series of (almost) the same name, which reopened the O.J. content factory in 2016 to great fanfare.
Both the book and the show offer something different to consumers fascinated by the legendary trial. The former is an insightful, granular analysis of why the case unfolded as it did; the latter offers a searing and stylized look at the individuals who became enmeshed in one of the most highly scrutinized spectacles in American history. But neither has the scope nor the impact of O.J.: Made in America, a six-part, eight-hour exhumation by ESPN that would go on to win an Academy Award for Best Documentary Feature. Unlike Toobin and Murphy's examinations, O.J.: Made in America argues that the Simpson trial was no mere confluence of events, but rather a calibrated collision of history with roots in nothing less than the original sin of this country.

The film lays out a timeline that begins in the mid-20th century, when Jim Crow and the Second Great Migration brought Black residents of states like Louisiana and Georgia west to cities like San Francisco and Los Angeles. Many who flocked to L.A., in particular, expected to be freed from racial persecution in a land of sunshine and palm trees; what they found instead was a police force that was regressive and racist to its core. When Simpson debuted for USC in 1967, quickly establishing himself as maybe the greatest running back anyone had ever seen, the city's black populace had been locked into a cycle of oppression under the LAPD. Elsewhere in America, athletes like Lew Alcindor and Jim Brown were contemplating what their role in the nationwide fight for racial equality could, and should, be. Simpson, though, viewed his race only as a burden, one that could be shaken off as easily as a linebacker's tackle as long as he performed on the field and stayed quiet while off of it. Across the documentary's half-dozen installments, director Ezra Edleman lays out how Simpson, an entitled schmuck and unrepentant domestic abuser, would end up the beneficiary of a just but misapplied takedown of the LAPD's entire rotten history—the wrong man at the right time.

O.J.: Made in America is also the only high-profile piece of O.J.-related entertainment to expose his life after being found not guilty. Simpson escaped to Miami to protect his assets under Florida law, living a dark and lonely existence, subsisting on the last dregs of his notoriety and surrounded by the types of hangers-on who would find it cool to be seen with a washed-up celebrity accused of murdering his wife. Simpson, recently released from Nevada prison after a bizarre robbery attempt, still finds himself in much the same place. You can go on Twitter to see him thirsting for retweets—a man who escaped a lifetime sentence but nonetheless locked himself in a prison of his own creation. —JORDAN SARGENT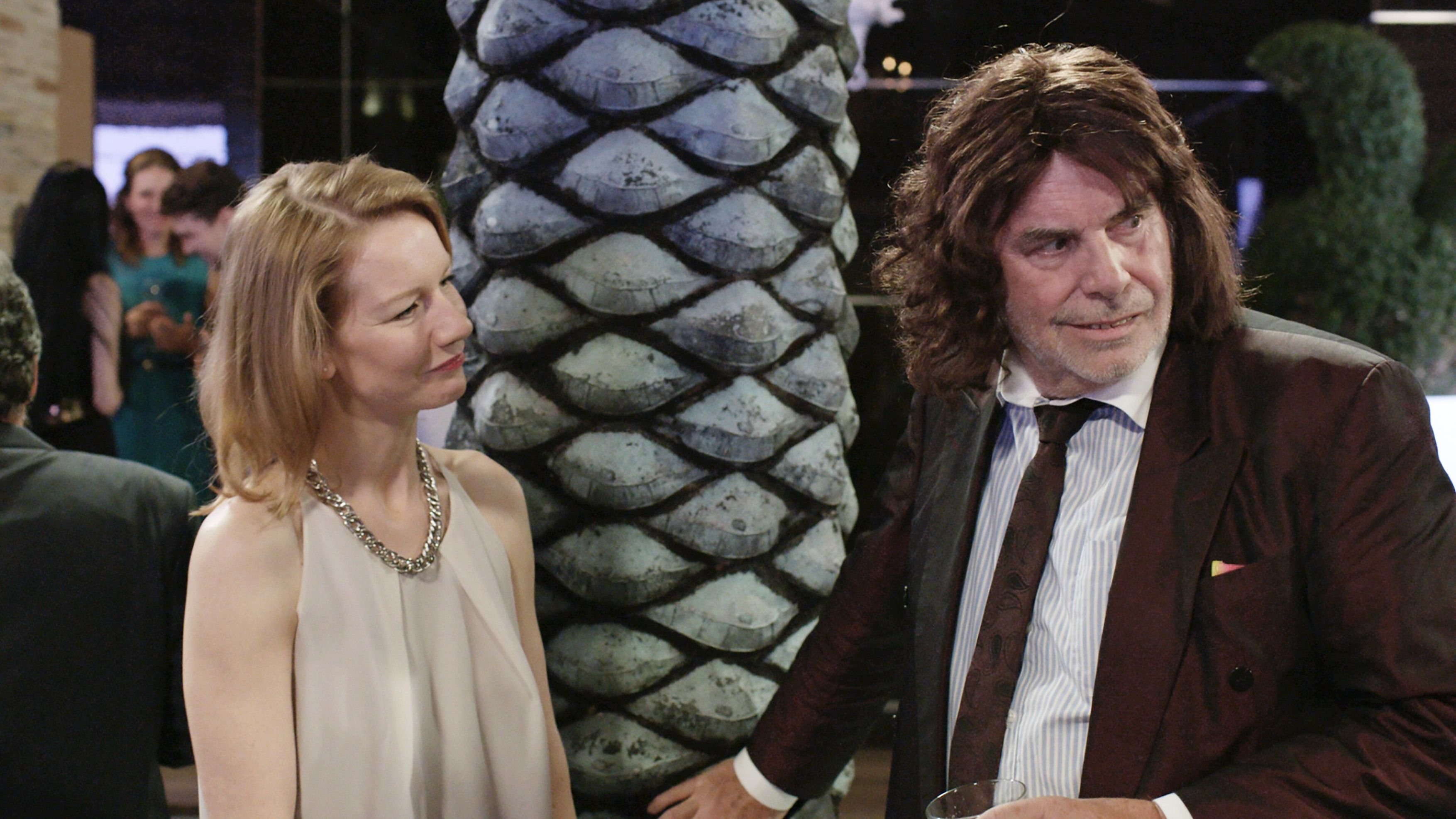 Toni Erdmann (2016)
A comedy epic is a rare thing, and (with apologies to Mr. Apatow) a great one is even harder to come by. German writer and director Maren Ade's wildly inventive second feature, 2016's Toni Erdmann, fulfills both criteria. A rambling saga about the strained relationship between the comically overworked German business consultant Ines (Sandra Hüller) and her eccentric music teacher father Winfried (Peter Simonischek), it elicits tears at its funniest moments and remains empathetic even in its most cringe-worthy scenes.
Ade offers a cynical view of modern industrial greed and millennial amorality, but the character who puts the filmmaker's message across is incapable of finger-wagging or self-serious proclamations. Winfried, who has a habit of inventing new personas for himself, disguises himself as a mysterious high-powered consultant named Toni Erdmann, donning a ridiculous mop-like wig and fake teeth and tailing Ines to restaurants, clubs, and dinner parties. He watches his daughter twist herself in knots for the benefit of thankless bosses, and does anything he can to break her paranoid focus and help her rebuild her sense of self-worth. 
Ultimately, though, Erdmann is much more than a didactic Scrooge story. Ade shows tenderness for not only to her central pair of characters, but also for the worst businessmen of the bunch—deeply misguided, incapable of self-reexamination—and the objects of their exploitation. The movie features a staggering number of indelible set pieces, full of beautiful humanity and striking perversity in equal parts. A sexual liaison involving a petit four offers an image that is both absurd and inspiring, a hilariously protracted nudist dinner party is a major moment of cathartic release, and a ludicrous Bulgarian bear costume somehow manages to provoke the worst waterworks. You'd be hard-pressed to find a more charming movie made this decade. —WINSTON COOK-WILSON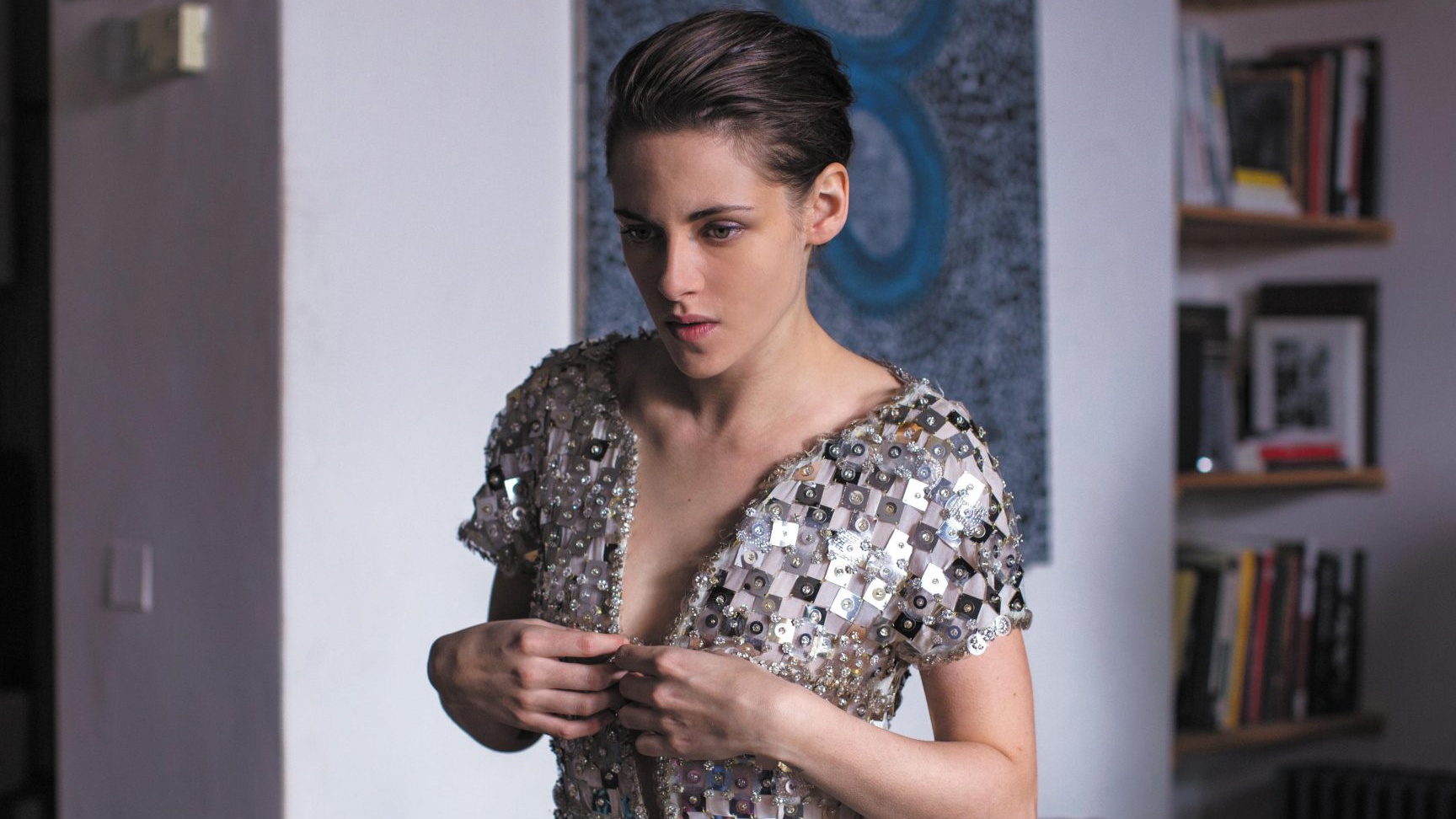 Personal Shopper (2016)
Oliver Assayas' haunting and irresolute "ghost story" Personal Shopper is the most unusual case study of the millennial condition you'll find on this short list. Our first impression of jet-setting personal assistant Maureen (Kristen Stewart) is how lonely her life seems to be. She goes in and out of the most chic shops in Paris and London, trying on and buying clothes on behalf of a client she is barely even permitted to see. At other times, Maureen tries her hand at being an amateur medium, boning up on best practices by looking at YouTube videos. She is struggling with the loss of her brother, with whom she was very close, and attempting to communicate with him in the afterlife.
In the midst of all this, a stalker of sorts starts pursuing her, at least on her personal devices. In one of the most singular sequences I have seen in a film within the past few years, Assayas creates tension through a long sequence of scenes solely through the use of iMessage threats. Maureen escapes into her phone or laptop many times throughout the film, searching for answers and new ways to communicate or express herself. We learn much more about her from her digital activities than from her disaffected and self-consciously cool IRL demeanor; when she is finally forced to face reality, it's no longer clear what is a fabrication and what isn't. —WINSTON COOK-WILSON

Read our year-end 2017 film essay "Ingrid Goes West and Personal Shopper Were 2017's Best Films About Being Online" here.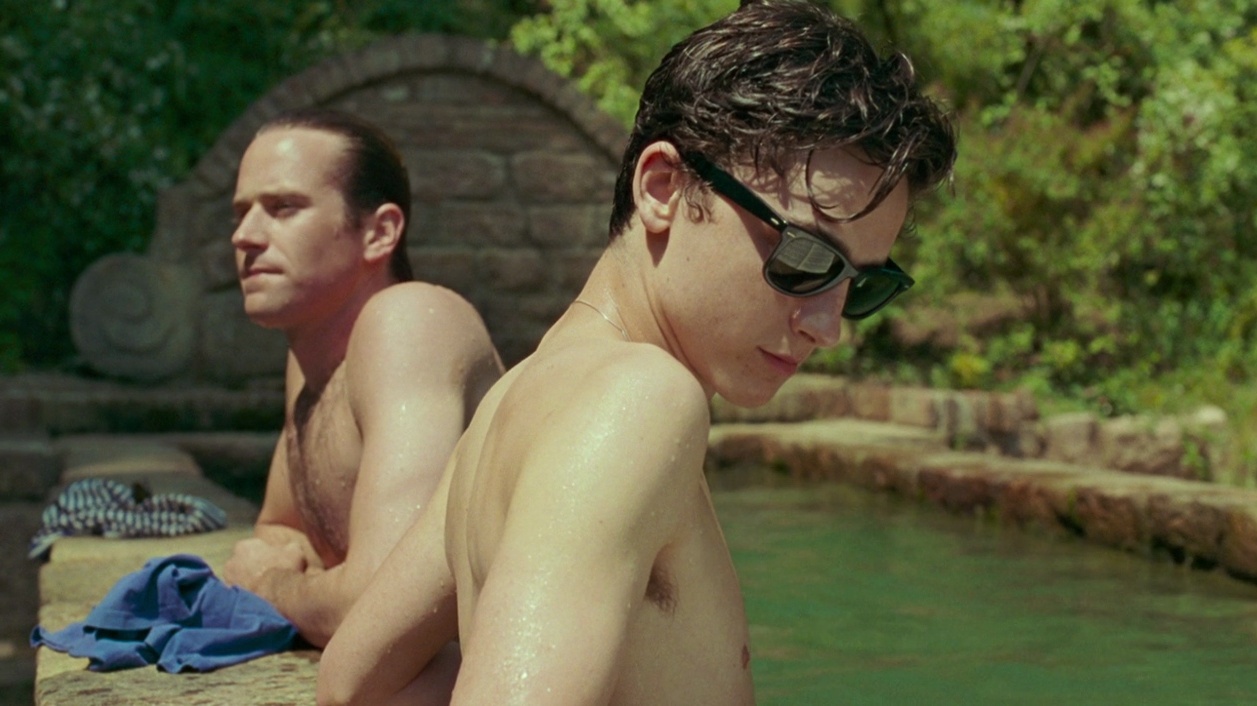 Call Me by Your Name (2017)
Luca Guadagnino's tale of a brief but intense romance between the precocious teenager Elio and the self-assured grad student Oliver (adapted from André Aciman's 2007 novel of the same name) was perhaps the decade's most boldly sensual piece of filmmaking. Elio and Oliver meet in the summer of 1983, on vacation in northern Italy. They spend their days discussing big ideas, playing and listening to guitar and piano, sitting by pools and swimming holes, riding bicycles down cobblestone roads and dirt paths. In Guadagnino's previous feature A Bigger Splash, an attempt at this sort of languid and idyllic existence is doomed from the start: attraction sours into jealousy, and old tensions boil into violence. But for Elio and Oliver, the usual rules and consequences are suspended, at least until summer is over. Oliver shows no concern for the woman back home who will later become his fiancé; Elio's parents—who are also Oliver's employers—seem similarly unperturbed by this relationship between a boy on the brink of manhood and a man just on the other side of the threshold.
The timing is important: as several critics have pointed out, Call Me by Your Name's early-'80s setting places it near the outset of the AIDS crisis, though the film never makes direct mention of the disease. Beneath the beautiful sunkissed bodies, there is an elegy for the lost utopia of youth and the unrealized possibilities of a world unravaged by an epidemic that would nearly wipe out an entire generation of gay men. Between Oliver and Elio, love and pleasure are the only things that matter, and death may as well not exist. In the face of darkness, Call Me by Your Name dares to celebrate desire—specifically queer desire—not as a pathway toward some greater fulfillment, but as an essential pursuit unto itself. —ANDY CUSH