Jordan Peele's debut feature film Get Out begins with an homage to one of the most famous horror movies of all time–the first of quite a few in the film. Lakeith Stanfield, a New Yorker lost in the suburbs, stalks down the streets of an average-looking neighborhood, attempting to locate a friend nearby. In the distance, a sedan appears and prowls, out-of-focus, on the street behind him. Many directors and franchises have imitated this part of Halloween and eventually let a faceless, costumed psychopath loose on the streets of a small town, but Get Out is no I Know What You Did Last Summer.
Peele's strength is flipping the connotations of these sorts of scenes, with all the satirical precision that made his celebrated and too-short-lived Comedy Central show Key and Peele great. Imagining anyone being scared for their life in this bougie locale is already kind of funny to begin with, but Peele's angle acutely zones in on race. The sequence does not capture a person being suddenly forced into battle with a random evil in a place in which they always feel safe, as in Halloween or Scream. It features someone who perpetually lives in light fear, and clearly already feels alienated by his setting, having his worst nightmares suddenly manifested by a cartoonish masked man (who is blasting a racist '50s pop song at full volume as hunting music). The film's opening moments embody the combination of referentiality, humor, and haunting IRL implications that make it so effective. They point to why this review will end up being, in consensus, similar to so many others you may have scanned. 
Just like in the opening Stanfield scene, most of both the laugh-out-loud funny and weightier moments in Get Out stem from parodies of stock horror-movie plot gambits. Peele's most frequent source of inspiration seems to be Roman Polanski's Rosemary's Baby. Instead of a pregnant young woman getting inextricably caught up with a cadre of devil worshippers, the film follows a young black Brooklynite (Chris, played by Daniel Kaluuya) after he's been lured into a lion's den of racist upper-crust upstate retirees who are (spoiler alert) intent on stealing and harnessing his stereotypical attributes for their own sordid purposes. Their use for him varies from building their very own 21st-century Hudson Valley slave plantation to simply showing off that they've "got a black friend" to their friends.
Like Get Out, Polanski's film, a paragon of style for the horror genre for decades, is both terrifying and comedic. It's often hilarious how over-the-top menacing and suspicious most of the movie's characters seem, and how long it takes for Rosemary to get a clue that something is seriously wrong with her feckless husband's friends. Get Out exacerbates the same effect to both ludicrous and meaningful effect: Just as Rosemary sticks around for the sake of her unborn child, Kaluuya's character holds his ground at the Armitage family mansion for the love of his girlfriend Rose, which is played by Girls' preeminent symbol of white privilege Allison Williams, in her finest role to date. Most horror films provide the squeamish audience member with at least one clear opportunity to scream "Run!"–usually, when the protagonist is faced with something especially unnerving, or as they make a seemingly suicidal decision to explore some dusty attic. In Get Out, Peele twists these moments through Kaluuya's character's reactions: Chris is so used to white people saying demeaning shit to him that he doesn't even think to panic when people are marveling over his physique, like he's a racehorse they're thinking of sponsoring. When Williams' character apologizes after a welcome dinner turned antagonistic thanks to her brother Jeremy (Caleb Landry Jones)–a weaselly, preppy sadist eager for the proverbial bloody games to begin–Chris doesn't bat an eyelid. "I told you," he murmurs to Rose, poring over his laptop distractedly.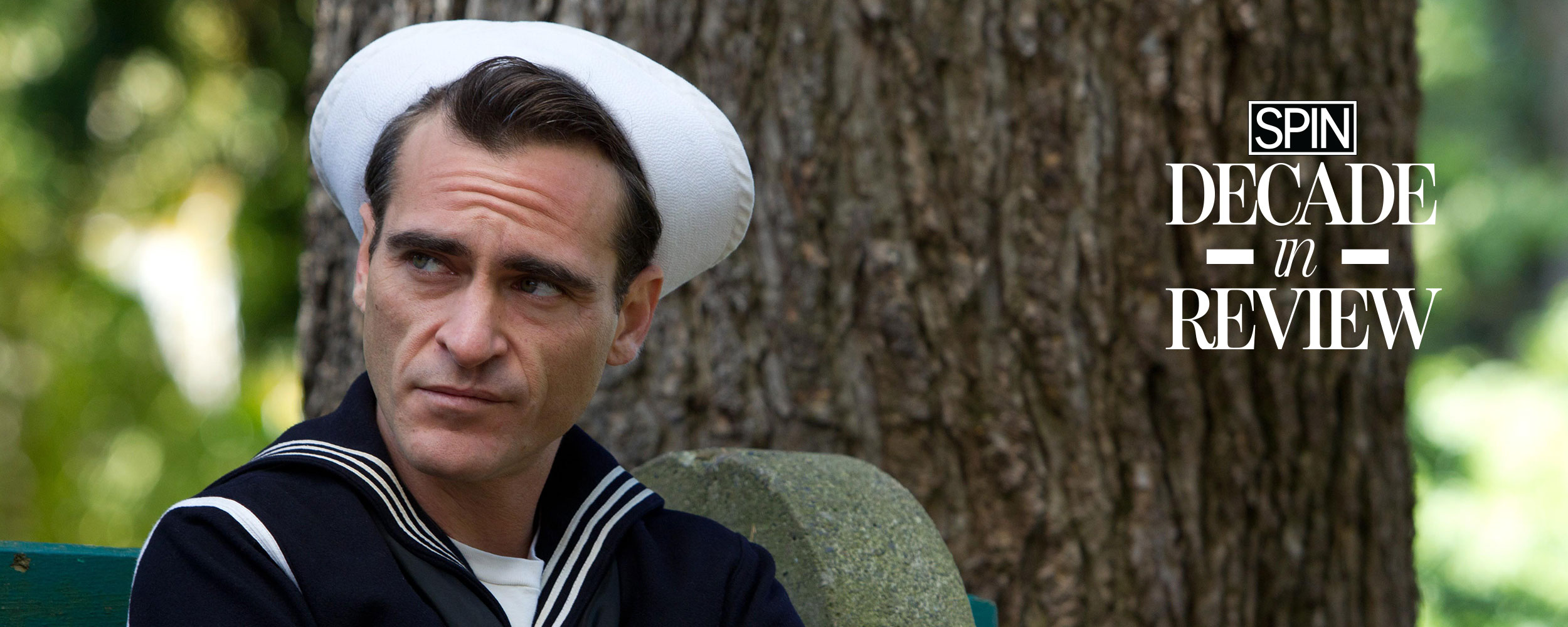 Thus we spend most of Get Out waiting for the moment when things will shift from the uncomfortable reality that is Chris' normal, daily interactions with clueless white people into a full-on horror-horror movie, the kind in that involves physical torture and death. It's a deadly slow burn to this pivot point. Peele reserves the jump-scares and gore for the very end of the film, and by the time it ramps up to its murderous, definitely-horror climax, the sudden gruesome excess feels like a comedic device in itself.
Ultimately, therefore, Get Out is not as strong of a break from Peele's previous work as the previews might lead one to believe. In fact, many jokes in the body of the film recall, in overall concept, the tables-turned scenarios of last year's Key and Peele action-comedy Keanu. Moments like Chris's interactions with the Armitage family's robotic servants (Marcus Henderson, Betty Gabriel) and Rose's occult-psychologist matriarch (Catherine Keener) feel more purposefully absurd than petrifying. (Perhaps the strongest part of Kaluuya's performance in this film is his subtle, bemused reactions to his endlessly abnormal interactions at the Armitage house, and that charges moments like these with comic energy.)
Stanfield's character's creepy return later in the film as a straw-hatted, bloody-nosed shadow of himself does that double-duty a bit better. But Get Out seems like a stepping stone for Peele, who is a sworn horror super-fan, toward making even more ambitious and singular films (and he is plotting more) where his most outrageous gestures could work both ways, in the mode of the directors that his style most closely brings to mind: John Carpenter, Sam Raimi, and as a recent correlate, Adam Wingard (Blair Witch, The Guest).
Whatever Peele's intentions, and no matter what angle you look at it from, Get Out is still, above all else, already one of the most culturally significant works of art of this year. It's conceptually airtight: written with the discipline of a practiced satirist, perfectly constructed to rope in and win over even the most skeptical. It's also the most hauntingly apropos wide-release movie in recent memory (move over, The Purge: Election Year). Peele knows how to pivot to some other grinning, bespectacled gargoyle-person or tension-building camera angle when he risks wearing out a given idea. It's the same instinct as knowing when a recurring sketch character is about to wear out their welcome. By the time Get Out reaches its devastating, expectation-flouting denouement, it's clear that Peele's debut feature is a stroke of brilliance: a B-movie painted in blockbuster-ish primary colors, appealingly familiar in realization but more radical in its import than anyone would like to admit.