You may remember that during Cardi B and Nicki Minaj's Fashion Week fight, Cardi accused Nicki of working behind the scenes to get other artists not to work with her. Cardi wrote in an Instagram statement, "You've threaten other artists in the industry, told them if they work with me you'll stop fuckin with them!!" While Nicki Minaj promptly denied those accusations, there's no way for either of them to prove that that this was or wasn't happening, leaving it to fans to decide whose story they believe. But today brings a few more crumbs sprinkled on the trail to an answer.
Page Six reports that Nicki Minaj may have kept Future from appearing on the Cardi B record "Drip" from her album Invasion of Privacy. The song eventually featured Migos, but supposedly this was not always the plan. According to the report, which is sourced to the pop culture radio show and website Hollywood Unlocked, Nicki threatened to drop Future from his spot on their planned joint tour (which was ultimately cancelled) if he worked with Cardi on the song. Hollywood Unlocked host Jason Lee also claims to have an original reference track for "Drip" containing a verse from Future.
Given Nicki's proudly petty public persona, this all sounds believable. And last night, audio purported to be the Future reference track appeared on Twitter. However, a cursory search for Future's lyrics on the "reference track" will lead you to an unofficially released track called "Upscale," which features Future, Young Thug, and Quavo.
Here's the "reference track":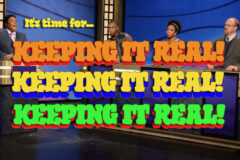 https://twitter.com/HadidCindy/status/1044365358923218944?ref_src=twsrc%5Etfw%7Ctwcamp%5Etweetembed%7Ctwterm%5E1044365358923218944&ref_url=https%3A%2F%2Fwww.spin.com%2F%3Fp%3D305047
And here's "Upscale":
After listening to both, you might notice that "Upscale" is built on the same beat as "Drip." This is happens pretty often: A producer gives a rapper a beat, and the rapper might discard it, or make a song on it but never release it. Then the producer, or maybe even the rapper, gives the beat to someone else who wants to use it. Quavo's verse on "Upscale" is different from his verse on "Drip," but it's unclear what that means. Maybe he had planned to keep the song for himself but at some point it became Cardi's record. There's no way to know for sure that Future's verse was ever intended for a Cardi B song at all, though it's possible Cardi could've asked Future to keep it or to record a new one.
Ultimately, this is all theorizing, and there's not enough evidence to say confidently that Nicki pressured Future into not working with Cardi. Maybe Hollywood Unlocked has something more convincing than the "Upscale" verse. While you wait for it, you can listen to the final version of "Drip" below.